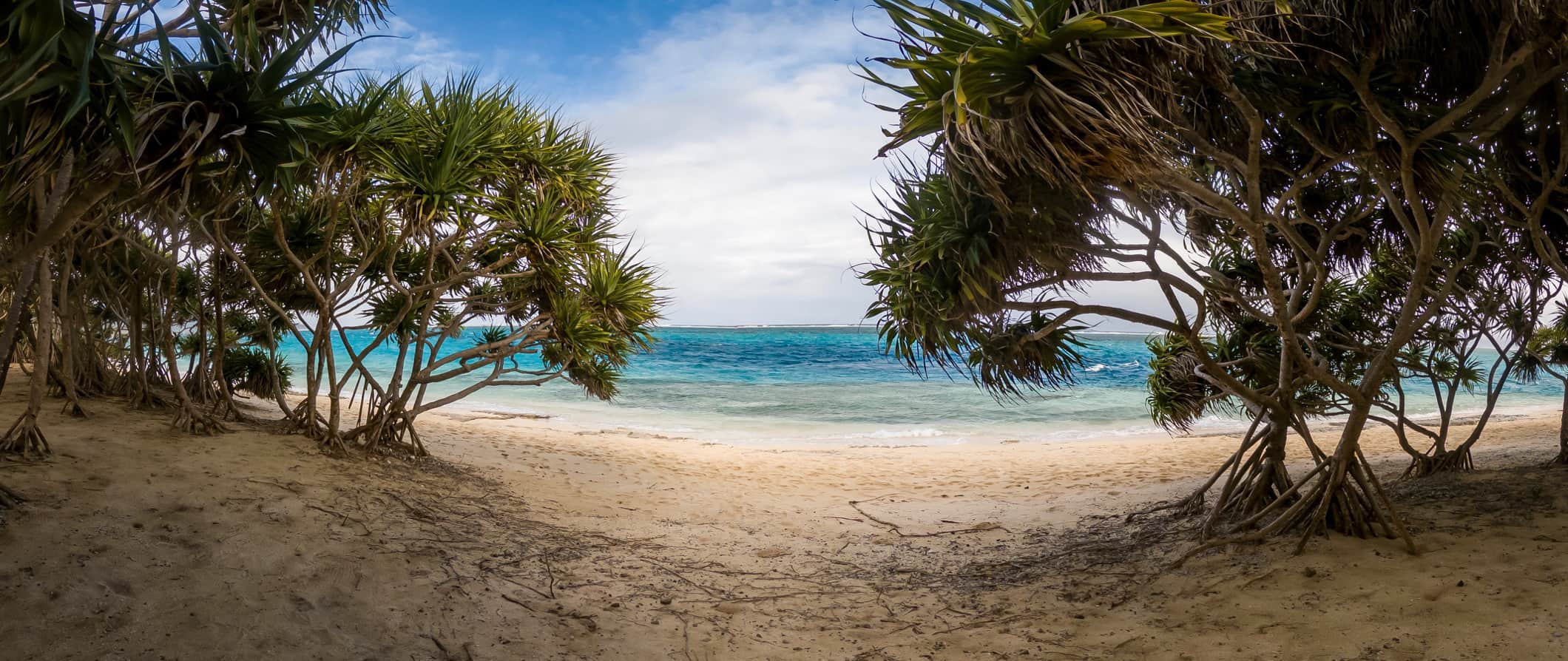 The archipelago of Vanuatu is made up of 83 islands that offer fantastic tropical views, vivid landscapes, lush rainforests, world-class diving, lots of fish, and unforgettable Pacific hospitality.
A lot of people visit Vanuatu when they are in New Zealand since the flight time is short and there are the most connections!
Prices here are lower here than other Pacific islands as it's not yet a "hotspot" to visit. But just because people don't come here doesn't mean it isn't paradise. In fact, it's probably even more of a paradise because of the fewer people!
Come here for friendly locals, lush jungles, unspoiled beaches, and great seafood!
This travel guide to Vanuatu will help you save money and make the most out of your visit.
Top 5 Things to See and Do in Vanuatu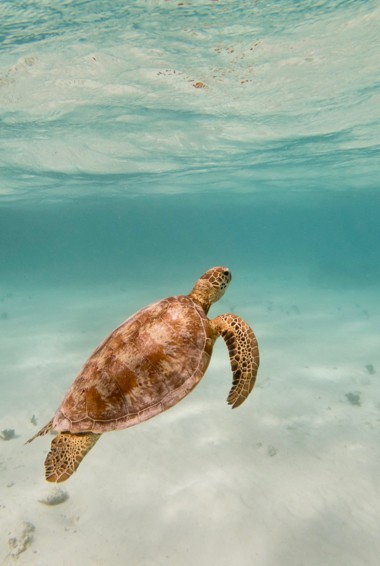 1. Go diving
There is amazing diving in Vanuatu with underwater tunnels, caves, and grottoes to explore. There are tons of sharks and rays in the waters here too. Don't miss the SS "President Coolidge" wreck either. Single-tank dives cost around 7,500 VUV ($65 USD).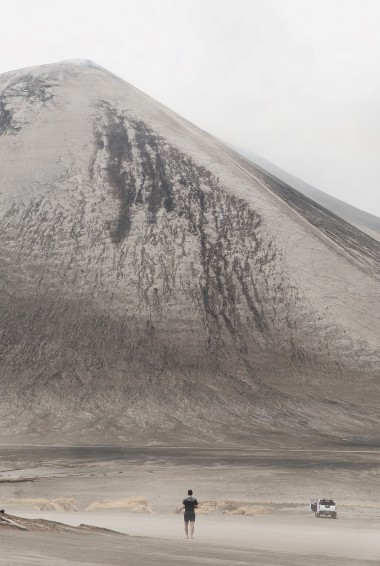 2. See Mount Yasur
This is the world's most accessible active volcano, where visitors can get up close to the caldera and watch it erupt (they're small eruptions. Nothing to worry about). You can even camp around the volcano. The hike to the top takes under an hour or you can pay 1,000 VUV ($9 USD) to drive up. Entry is 9,750 VUV ($87 USD).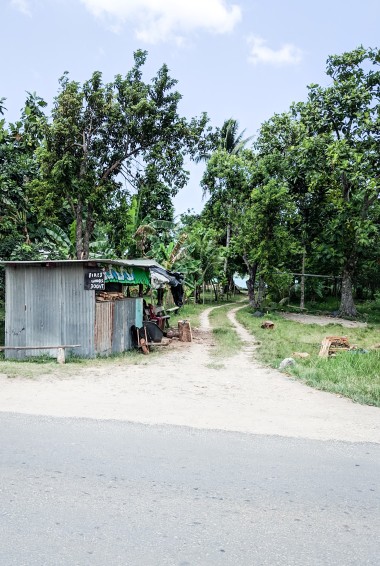 3. Take a village tour
The tours of the tribal villages are educational and shed light on the people who live here. I think it's important to learn about the places you visit so try to consider one of these cultural tours. Prices vary but expect to spend at least 4,000 VUV ($36 USD) for a day tour.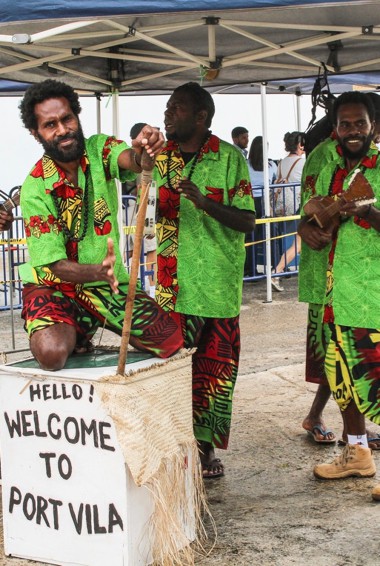 4. Explore Port Vila
Here, you will notice the shared colonial influence of France and Britain. The food seems to be French-influenced while the language is a Pidgin English called Bislama. Along the main street, you'll find duty-free stores and local shops selling artisanal crafts.
5. Visit Mystery Island
This island is largely uninhabited, save for travelers who fly or cruise here to explore its golden beaches, hike its remote jungles, and snorkel in its crystalline waters. Flights range from 8,400-22,400 VUV ($75-200 USD).
Other Things to See and Do in Vanuatu
1. Hike to the Mele Cascades
These waterfalls are some of the most famous in the whole country. They are easy to get to and the surrounding area has lots of hiking opportunities. They're just 10km from Port Vila and the hike to them takes 2-3 hours. Admission is 2,000 VUV ($18 VUV) so pack a lunch and make an afternoon of it to get your money's worth.
2. Visit Chief Roi Mata's Domain
This UNESCO World Heritage Site is half an hour's drive north from Port Vila. Mata was a 12th-century ruler who was poisoned by his brother. The area of northwest Efate and the islands of Lelepa and Artok represent the Chief's historic area of influence. The region has several archeological sites you can visit. You can see where the chief lived, where he is buried, and where he was killed. Don't miss the National Museum and Cultural Center to learn about the region's history and culture before heading off to the Northwest of Efate to check out the domain.
3. Go zip lining
There are several zip lining options near Port Vila, offering a chance to zip over the jungle and cross suspension bridges over an 80-meter canyon. Most canopy tours last around 3 hours and include half a dozen lines. Tickets are 9,850 VUV ($87 USD).
4. Explore the islands
Rent a kayak, sailboat, or head out on an organized boat tour around the islands. Kayaking tours will take you to a small coral island, which is stunningly beautiful. After all, an island nation needs to be explored by water! A full-day kayak or SUP rental costs 2,500 VUV ($23 USD) while a guided tour costs 6,000 VUV ($53 USD). Boat tours start at 8,425 VUV ($75 USD).
5. Enjoy some water sports
Whether it's kitesurfing, surfing, or parasailing, you'll find something on the beach that will keep you active or get your heart pounding. Prices vary depending on the activity. Parasailing costs around 9,000 VUV ($80 USD) per person while surfboards and kite surfing cost around 3,000 VUV ($26 USD). Erakor Point, Port Resolution, and Pango Point are some popular spots for surfing.
6. Soak in the hot springs
In the northeast of Efate about an hour's drive from Port Vila, you'll find the Nasinu Hot Springs. A local family runs the thermal springs and they are relatively basic and undeveloped (don't expect any modern or fancy facilities). There are thermal pools and a mud bath, both of which claim to offer healing properties. There's a restaurant nearby too. Admission is 1,500 VUV ($13 USD).
7. Go fishing
Fishing is a popular pastime (and job) in Vanuatu and there are many competitions held throughout the year. A lot of companies offer deep-sea fishing trips for swordfish, marlin, Dorado, and Wahoo. Prices will vary depending on how long you go for but expect to pay at least 65,000 VUV ($575 USD) for a charter (they're best shared between a group to split the cost).
8. Visit the underwater post office
Just 160 feet off the coast of Mele is a fully-functional underwater post office. What started as a funny idea over drinks by the local Postmaster eventually became a reality in 2003. You can only access the post office by diving to the ocean floor — and the post box is only open at certain hours. On land, you can purchase an embossed waterproof postcard that you can drop off in the underwater post box. To this day, it's one of the only places in the world you can send mail underwater!
9. Watch naghol
On Pentecost Island, you can watch this performance of early bungee-jumping techniques in traditional naghol ceremonies. Vines are used to tie the legs together as jumpers leap from a 30m platform. Held on Saturdays between April and June, admission is 10,000 VUV ($89 USD).
Vanuatu Travel Costs
Accommodation – Budget guesthouses start at 3,100 VUV ($28 USD) per night. Hostels with dorms are in short supply so budget-conscious travelers will want to look for affordable guesthouses. Most include free Wi-Fi and free breakfast. Those that don't offer breakfast usually have kitchens.
Airbnb is available around the islands with private rooms starting at 3,400 VUV ($30 USD) per night, however, prices average double that. For an entire home or apartment, prices start at 5,600 VUV ($50 USD).
For those traveling with a tent, wild camping is prohibited and there are no campgrounds here. To pitch your tent, you'll need permission from the landowner. For that reason, camping isn't recommended here.
Food – Vanuatuan cuisine is based heavily on fish, root vegetables like yam and taro, coconuts, and fresh fruit. Mangoes, plantain, pineapples, and papayas are all readily available. Be sure to try lap lap, (baked yam pudding) and simboro (a steamed roll wrapped in banana leaf). Tuna, Red Emperor, Parrotfish, Cod, and lobster al all common seafood staples.
Be sure to try kava, a traditional psychoactive non-alcoholic drink that's extremely popular. It used to be consumed only at ceremonies and festivals but is now a common drink for all social situations. It has a mild narcotic effect and is quite relaxing, so it's usually consumed at dusk.
For a meal of traditional cuisine, expect to pay 1,700 VUV ($15 USD). For a pizza, prices start at 1,300 VUV ($12 USD) while ethnic food like Thai or Vietnamese (which can only be found around Port Vila) costs between 1,400-2,00 VUV ($12-18 USD).
A three-course meal of traditional cuisine costs 3,250 VUV ($29 USD) including a drink. A beer or a cappuccino/latte costs 375 VUV ($3.25 USD) while a bottle of water costs 90 VUV ($0.80 USD).
For a week's worth of basic groceries including staples like fish, seasonal produce, and rice, expect to pay around 5,500 VUV ($50 USD).
Backpacking Vanuatu Suggested Budgets
On a backpacker budget of 7,800-8,900 VUV ($70-80 USD) per day, you can stay in a budget guesthouse or a private room on Airbnb, cook most of your meals and have the occasional meal out, limit your drinking, do cheap activities like hiking and snorkeling, and use local transportation to get around.
On a mid-range budget of 25,200 VUV ($225 USD) per day, you can stay in a three-star hotel or private Airbnb, eat out for all your meals, go diving, take some taxis to get around, enjoy a few drinks, and do some watersports like kayaking.
On a luxury budget of 53,400 VUV ($475 USD) per day, you can stay in four-star hotels, rent a car to get around, visit other islands, take guided tours, eat out at any restaurant you want, and enjoy all the water sports and excursions that you want!
This chart can give you a rough idea of day-to-day costs. Prices are in USD.
Accommodation
Food
Transportation
Attractions
Average Daily Cost
Backpacker
$35
$15-20
$10
$10-15
$70-80
Mid-Range
$80
$50
$20
$75
$225
Luxury
$175
$100
$100
$100
$475
Vanuatu Travel Guide: Money-Saving Tips
Vanuatu may not be as expensive as other nearby islands but it's not super cheap either. Fortunately, there are a few things you can do to save money on Vanuatu:
Bring your own snorkeling gear – If you're going to snorkel more than once or twice, bring your own gear. Rental prices can add up and the budget rental gear here is usually in poor condition (and you don't want to share a breathing tube with strangers!
Avoid the resorts – The resorts here overcharge for everything. Avoid them.
Cook your own meals – Stay somewhere with a kitchen to save money on food costs. It won't be as glamorous but it will cut your food costs in half.
Stay somewhere with free breakfast – Many budget hotels include free breakfast. Stay at one of them to lower your daily food expenses.
Bring a reusable water bottle – The tap water here is safe to drink so bring a reusable water bottle to save money and lower your single-use plastic consumption. LifeStraw makes a reusable bottle with a filter so you can ensure your water is clean and safe.
Where To Stay in Vanuatu
There are virtually no hostels in Vanuatu so budget travelers need to rely on affordable guesthouses as their main accommodation choice. Here are a few suggestions to help you get started and save money:
How to Get Around Vanuatu
Ferry – Ferries are available between the main islands, though they don't operate often (some only go once per week). Expect to pay between 4,500-7,500 VUV ($40-66 USD) for a one-way ferry ride. Port Vila to Santo, for example, costs 8,000 VUV ($70 USD).
For destinations further afield, such as Luganville, the 25-hour ferry costs 9,000 VUV ($80 USD).
Bus – The bus system here has no fixed routes. Simply wave down a bus, hop on, and tell them when to stop. You'll find buses around Efate and along the east coast of Espiritu Santo. Expect to pay around 150 VUV ($1.25 USD) for short journeys.
Air – Efate, Santo, and Tanna can be reached via relatively affordable flights. Expect to pat between 6,700-22,400 VUV ($60-200 USD) for the 1-hour flight from Efate to Santo. The 1-hour flight from Efate to Tanna costs about the same.
For the smaller islands, most of the airports have grass landing strips and are little more than fields. Some don't even have electricity. Expect smaller planes and more expensive flights.
Car rental – Car rentals can be found for 8,400 VUV ($75 USD) per day. An International Driving Permit (IDP) isn't required to rent a car here.
Hitchhiking – Hitchhiking in Vanuatu is hard. There isn't a lot of traffic here so expect long waits. However, the locals are friendly and usually don't mind picking people up. Hitchwiki is your best resource for additional information.
When to Go to Vanuatu
April to October is the most popular time to visit when temperatures are a comfortable 18-28°C (65-82°F).
November to March is the wet season, however, showers are usually brief and there is still plenty of sunshine. There are fewer crowds and slightly cheaper prices during this period as well.
May-June and September-October are the shoulder season and offer the best balance of price and weather.
The water in Vanuatu is a mild 22-28°C (72-82°F) all year round so you can really enjoy this island paradise any time.
How to Stay Safe in Vanuatu
Crime in Vanuatu is low. Petty theft is the most common issue, so keep your valuables safely secured and out of sight to avoid trouble. Always lock your accommodation and keep any valuables stored in a safe if possible. Most crimes are crimes of opportunity so as long as you take precautions you should be fine.
Solo female travelers will want to avoid walking alone at night, specifically in isolated areas. Crimes are rare but they can occur.
November-April is cyclone season. Be prepared for potential flooding and landslides. Earthquakes are also common in this region of the world, so always make sure you're familiar with your accommodation's emergency exits. While unlikely, it's always better to be safe than sorry.
Since the country has more conservative social values, avoid wearing clothing that is too revealing.
Tropical diseases like Dengue fever and malaria are possible (especially in the rainy season). Make sure you have a vaccination for Dengue and seek medical advice about your options for malaria before arriving.
The most important piece of advice I can offer is to purchase good travel insurance. Travel insurance will protect you against illness, injury, theft, and cancellations. It's comprehensive protection in case anything goes wrong. I never go on a trip without it as I've had to use it many times in the past. You can use the widget below to find the policy right for you:
Vanuatu Travel Guide: The Best Booking Resources
These are my favorite companies to use when I travel. They consistently have the best deals, offer world-class customer service and great value, and overall, are better than their competitors. They are the companies I use the most and are always the starting point in my search for travel deals.
Skyscanner – Skyscanner is my favorite flight search engine. They search small websites and budget airlines that larger search sites tend to miss. They are hands down the number one place to start.
Hostelworld – This is the best hostel accommodation site out there with the largest inventory, best search interface, and widest availability.
Booking.com – The best all around booking site that constantly provides the cheapest and lowest rates. They have the widest selection of budget accommodation. In all my tests, they've always had the cheapest rates out of all the booking websites.
Intrepid Travel – If you want to do group tours, go with Intrepid. They offer good small group tours that use local operators and leave a small environmental footprint. And, as a reader of this site, you'll get exclusive discounts with them too!
Get Your Guide – Get Your Guide is a huge online marketplace for tours and excursions. They have tons of tour options available in cities all around the world, including everything from cooking classes, walking tours, street art lessons, and more!
SafetyWing – Safety Wing offers convenient and affordable plans tailored to digital nomads and long-term travelers. They have cheap monthly plans, great customer service, and an easy-to-use claims process that makes it perfect for those on the road.
Vanuatu Gear and Packing Guide
If you're heading on the road and need some gear suggestions, here are my tips for the best travel backpack and for what to pack!
The Best Backpack for Travelers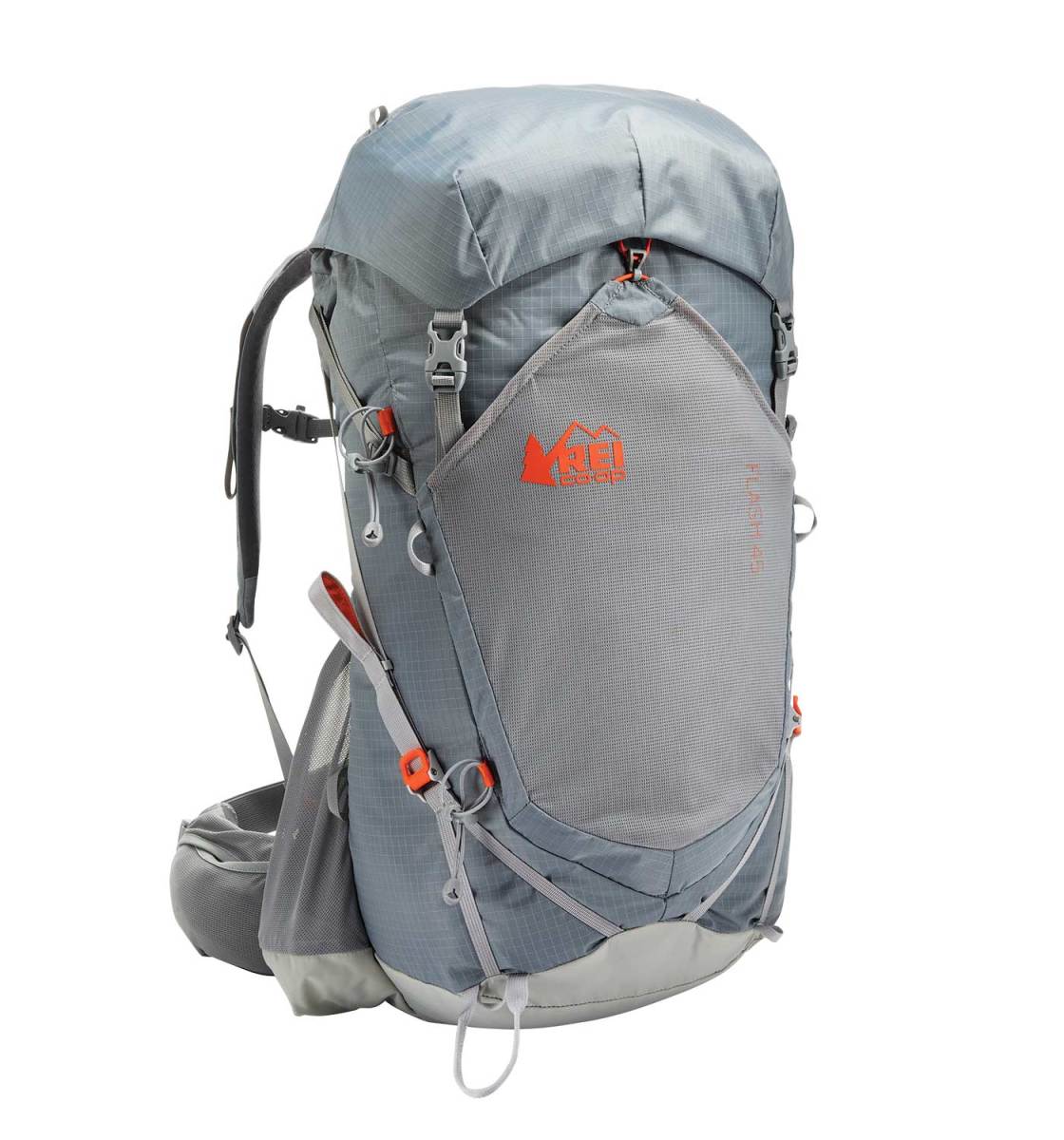 What's the best backpack for traveling long-term? I recommend the
REI Flash 45 Pack
. It's light and comfy, top loading, and fits perfectly in an airplane's overhead bin.
Size:
45-47L
Straps:
Thick and cushy with compression technology that pulls the pack's load up and inwards so it doesn't feel as heavy.
Features:
Removable top lid, pocket at the front, hydration compatible, contoured hip belt
If you want something different, refer to my article on how to choose the best travel backpack for tips on picking a pack and other backpack suggestions.
What to Pack for Your Trip
Clothes
1 pair of jeans (heavy and not easily dried, but I like them; a good alternative is khaki pants)
1 pair of shorts
1 bathing suit
5 T-shirts (Unbound Merino is my preferred company. If you're a member of NM+, you can get 15% off your purchase)
1 long-sleeved T-shirt
1 pair of flip-flops
1 pair of sneakers
6 pairs of socks (I always end up losing half)
5 pairs of boxer shorts (I'm not a briefs guy!)
1 toothbrush
1 tube of toothpaste
1 razor
1 package of dental floss
1 small bottle of shampoo
1 small bottle of shower gel
1 towel
Deodorant
Small Medical Kit (safety is important!!!)
Miscellaneous
Female Travel Packing List
I'm not a woman, so I don't know what a woman wears, but Kristin Addis, our solo female travel guru, wrote this list as an addition to the basics above:
Clothing
1 swimsuit
1 sarong
1 pair of stretchy jeans (they wash and dry easily)
1 pair of leggings (if it's cold, they can go under your jeans, otherwise with a dress or shirt)
2-3 long-sleeve tops
2-3 T-shirts
3-4 spaghetti tops
1 light cardigan
Toiletries
1 dry shampoo spray & talc powder (keeps long hair grease-free in between washes)
1 hairbrush
Makeup you use
Hair bands & hair clips
Feminine hygiene products (you can opt to buy there too, but I prefer not to count on it, and most people have their preferred products)
For more on packing, check out these posts:
Vanuatu Travel Guide: Related Articles
Want more info? Check out all the articles I've written on South Pacific travel and continue planning your trip: