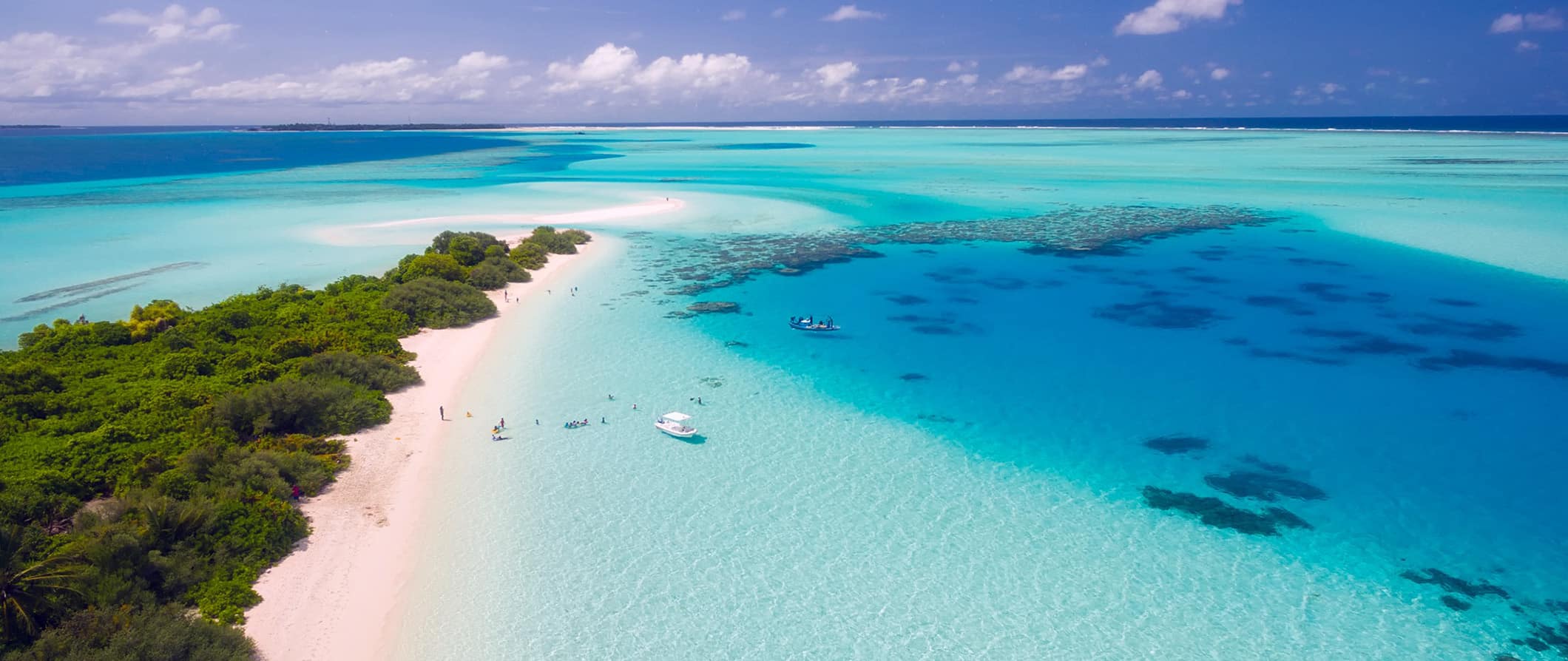 The Maldives conjures images of luxurious resorts and jet-set honeymooners lounging in beachfront villas and swimming in sapphire waters. While the Maldives is home to all of those things, there are ways to visit the Maldives without breaking the bank!
This remote country of 1,200 islands and almost 30 coral atolls is bursting with world-class diving and snorkeling. There are a plethora of opportunities to explore outside the hotel resort bubble and take in the beautiful remoteness of this tropical paradise. Thanks to a greatly improved boat transfer system and the opening up of independent guesthouses, the Maldives is evolving into a (slightly more) budget-friendly vacation spot.
This travel guide to the Maldives will give you advice on what to see and how to visit here without spending a fortune!
Click Here for City Guides

Maldives
Top 5 Things to See and Do in the Maldives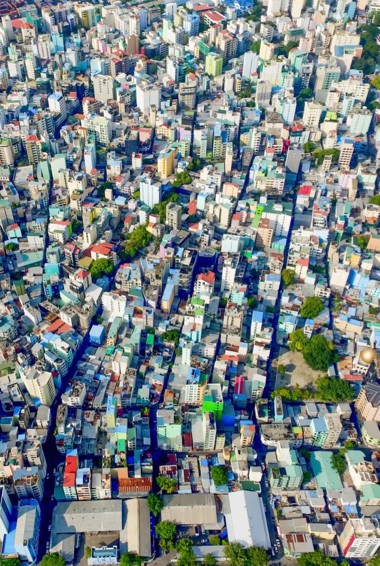 1. Visit Male
The Maldivian capital has plenty of must-dos. Check out the country's 17th century mosque (Hukuru Miskiiy) and get a historical overview of the country at the National Museum. Be sure to grab a coffee and watch the world go by in one of the charmingly chaotic cafes.
2. Go diving
The Maldives is one of the best diving destinations in the world. See hammerheads in Rasdhoo Madivaru (aka Hammerhead Point) or free dive with whale sharks. There are also lots of mantas and sea turtles here too. Single-tank dives start at 925 MVR ($60 USD).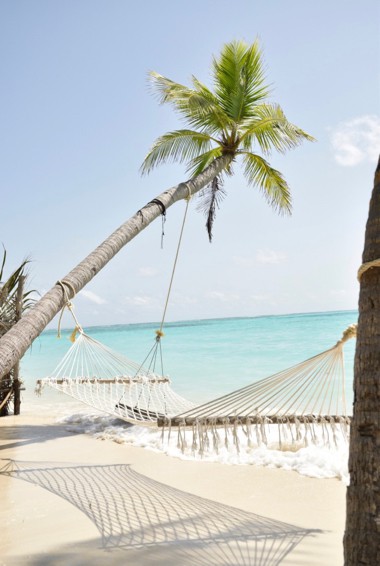 3. Relax on the beach
Outside the private resorts, Omadoo. on the South Ari Atoll, and Ukulhas Island on the Alif Alif Atoll, are two of the best beaches in the country. Manadhoo is another great place too. Note: Make sure you're on a designated 'Bikini Beach' (a beach specifically for westerners).
4. Enjoy the food
The seafood here is beyond delicious and incredibly fresh. Most of the restaurants in Male offer outdoor dining areas. Some of the more popular places to go include The Seagull Café, Symphony, Royal Garden Café, and Irudhashu Hotaa (for quick meals).
5. Do some watersports
Banana boats (inflatable boats pulled behind a speedboat), parasailing, water skiing, jet skiing, snorkeling, and kayaking can all be found here. Prices range from 123 MVR ($8 USD) for snorkeling to 3,000 MVR ($200 USD) for tandem parasailing.
Other Things to See and Do in the Maldives
1. Treat yourself to a spa day
Even when you're on a modest budget, it's wonderful to indulge in an extra dose of R&R. Expect to pay at least 1,000 MVR ($65 USD) for a 30-minute massage. Some of the larger hotels offer discounts for early-morning/late evening bookings so inquire with your hotel, Airbnb host, or guesthouse to find out about deals.
2. Go fishing
Seafood is an integral part of Maldivian cuisine. Most hotels and guesthouses rent poles, bait, and provide a guide for around 775 MVR ($50 USD). Skipjack and yellowfin tuna, wahoo, mahi-mahi, bigeye scad, and mackerel scad are all commonly found here. If you're an experienced angler, some of the best game fishing in the world can be done here. Expect to pay at least 3,000 MVR ($200 USD) for a half-day shared charter.
3. Snorkel in the Baa Atoll
The Baa Atoll is a 1,200-square-kilometer UNESCO Biosphere Reserve brimming with manta rays and whale sharks. On a clear day, you can see them swarming below the surface. It's only a five-minute boat ride from Dharavandhoo Island but visiting the area is strictly regulated and there is an 80 person capacity so as not to disrupt the precious ecosystem. admission is 310 MVR ($20 USD), which gives you 45 minutes in the water and a certified snorkel guide. Profits go towards the Baa Atoll Conservation Fund.
4. Visit the National Art Gallery
Established in 1999, there's no permanent gallery here so be sure to check the website in advance as the space will be empty if there is no visiting exhibition on display. The temporary exhibitions at the gallery, which range from traditional paintings and local textiles to international modern artists, is well worth a visit.
5. Dive the Maldive Victory
In 1981, this 100-meter-long cargo ship hit a reef and sunk. It's now an incredible dive site for experienced divers. Resting between 15-31m below the surface, there are strong currents here that keep the tropical fish flowing through the shipwreck — but they also make it a challenging dive site. You'll see all kinds of coral, fish, and sponges here. It's accessible all year around.
6. Visit the Male Fish Market
Come here and catch a glimpse of Maldivians living out their daily routine in the commercial center of Male. Select a fish (if you can muster your way through a purchase as most fishermen don't speak English) and have it cooked at your guesthouse for dinner.
7. Wash up on a sandbank
These tiny mounds of sand in the middle of the Indian Ocean are the closest you'll get to feeling like you're on your own private island. Private trips can be arranged to any one of the hundred different banks dotted around the islands (many of which are attached to/affiliated with resorts) for 775 MVR ($50 USD) a person. Tours usually last 2-3 hours.
8. Skip Maafushi
Maafushi, once a sleepy little island, is now the victim of uncontrolled development. There are hotels going up left and right, boats making frequent trips to Malé to pick up tour groups, and an increasingly-crowded and overbuilt beach. The few restaurants on the island cater mostly to tourists and outside the area cleaned up for visitors, it's one trash-covered dump. Skip it!
Maldives Travel Costs
Accommodation – There are no convenient hostel or dorm options around the country. There is a single hostel on Thulusdhoo Island but it costs 615 MVR ($40 USD) per night. Since private rooms can be found for that same price, opt for a guesthouse instead of a dorm.
Resorts start at 5,400 MVR ($350 USD) per night (not including the private speed boats you'll need to arrive there). They can cost upwards of $2,000 USD a night, making this an ideal place to use any hotel points you have saved up.
Airbnb is available around the islands with private rooms starting at 700 MVR ($45 USD), though 1,000 MVR ($65 USD) is more common. For an entire home/apartment, prices start at 925 MVR ($70 USD). Entire homes/apartments are far less common so be sure to book in advance if you prefer one.
Wild camping isn't possible as all land around the islands is owned. Your only real camping option is to ask to pitch a tent in someone's back yard, however, this isn't a reliable solution. Skip camping here.
Food – Traditional cuisine in the Maldives is based on fish, coconuts, and rice. Tubers like taro and sweet potatoes are also common staples. Most resorts and hotels include meals since restaurants here are rare. Aside from all kinds of fish and seafood soups and stews, be sure to try favorites such as gulha (fried fish filled dough balls), kuli (spicy fish cakes), and dessert treats like bondi bai (Maldivian rice pudding). Most traditional meals cost less than 55 ($5 USD).
For a three-course meal of traditional food at a budget-friendly hotel, expect to pay around 310 MVR ($20 USD) with a drink. For a meal at a five-star resort restaurant, you're looking at upwards of 2,300 MVR ($150 USD).
Alcohol is generally prohibited but can be found at some of the more luxurious resorts. Expect to pay a premium for it: beer is $8 USD while cocktails are double that. A latte or cappuccino costs 35 MVR ($2.50 USD) while a bottle of water costs 6 MVR ($0.40 USD).
If you're looking to cook your own food, make sure you stock up at the STO trade center in Male. Shopping here will save you a little extra money, especially if you are staying somewhere with a kitchen. Prices here are often more competitive than street vendors and there is a great assortment of fresh fruits, vegetables, and other daily essentials.
For a week's worth of staples like rice, produce, and seafood, expect to pay around 539-616 MVR ($35-40 USD).
Backpacking the Maldives Suggested Budgets
If you are backpacking the Maldives, my suggested budget is 1,078 MVR ($70 USD) per day. This assumes you're staying in a budget guesthouse or shared Airbnb, eating cheap traditional cuisine ,cooking some of your meals, doing cheap activities like snorkeling, and taking public ferries to get around.
On a mid-range budget of 4,300 MVR ($280 USD), you can stay in a nicer hotel or private Airbnb, eat out all your meals, take some guided tours, go diving, do some water sports, and take the occasional private water taxi.
On a luxury budget of 9,250 MVR ($600 USD), you can stay in a four-star hotel, take speedboats everywhere, book higher-end guided tours, visit the sandbars, do activities like diving or parasailing, and drink alcohol.
You can use the chart below to get some idea of how much you need to budget daily, depending on your travel style. Prices are in USD.
Accommodation
Food
Transportation
Attractions
Average Daily Cost
Backpacker
$40
$15
$5
$10
$70
Mid-Range
$150
$60
$20
$50
$280
Luxury
$350
$100
$50
$100
+$600
Maldives Travel Guide: Money-Saving Tips
The Maldives is a challenging place to save money so non-resort travel is fairly new to the country. There's only a few things you can do to lower your budget here:
Bring plenty of cash – Though the Maldives has its own currency (MVR), US dollars are widely accepted — and you often get a better price if you pay in USD. This varies from one restaurant or shop to another, so carry both and pay with whatever gives you the best rate. There are only ATMs in Male.
Bring a reusable water bottle – The tap water here is not safe to drink so make sure you have a reusable bottle with you. To stay safe, bring a water filter like LifeStraw to ensure your water is clean and free from bacteria. You'll save money on buying bottled water and save the environment too!
Island hop by ferry – The Maldives' islands are served by a series of ferries from Malé. They run on opposite days (to Maafushi on Monday, back to Malé on Tuesday) and rarely on Friday (it being the Muslim sabbath). You can jump from Malé to an atoll's capital island then to smaller, nearby islands in the chain. Ferries will cost between 77-154 MVR ($5-10 USD) depending on the distance. Plan ahead and research the ferries beforehand so you can avoid paying for a private speedboat.
Consider all-inclusive packages – The taxes and import fees on food and drink means that you really don't have many restaurants to choose from. Some hotels offer great rates which include food, drinks, and even premium amenities such as watersports, free yoga classes, or spa treatments.
Where To Stay in the Maldives
Hostels are virtually non-existent in the Maldives so you'll mostly be staying in guesthouses and small hotels if you're on a budget. Here are a few suggestions to help you get started and save money:
How to Get Around the Maldives
Boat – The unreliable but reasonably-priced public ferry is a no-brainer for independent travelers with ferries costing 77-154 MVR ($5-10 USD) depending on the route. If you're looking to visit an island farther away from Malé, you'll need to do some island hopping via the ferry system. This might require you to stay overnight on an island along the way as the ferries do not run regularly. Most ferries also do not run on the weekends.
Many of the islands further afield can only be accessed by private boat or plane. Check the ferry schedule well in advance and plan accordingly (I didn't and it threw off my itinerary).
The island ferry schedule can be found here.
Private speedboats cost around 385-540 MVR ($25-35 USD) per person.
Air – Flying is incredibly expensive here. Flights from Malé to the surrounding islands cost up to 7,000 MVR ($350 USD) each way. Skip flying if you want to stay on a budget!
When to Go to the Maldives
The Maldives is a year-round destination with temperatures hovering between 23-31ºC (74-89°F). The high season runs from December to April, when airfare and hotel prices increase dramatically (especially around Christmas, New Year, Chinese New Year, and Easter). Book in advance if you want to visit during this period.
Don't be too nervous about booking during the monsoon period, which runs from May to October. You can enjoy fewer crowds, better rates, and plenty of sunny days in between the few-and-far rainy spells.
Diving is spectacular throughout the year. For other watersports, such as surfing, you'll get the best breaks from mid-February to November.
How to Stay Safe in the Maldives
The Maldives is an incredibly safe destination for tourists. Keep an eye on your belongings in public areas in Male, which is more prone to petty crime (although at a very low level). However, on the other islands, especially the resort ones, it's highly, highly unlikely anything is going to happen to you or your stuff.
With the exception of the 2004 tsunami, large scale natural disasters are rare. However, climate change has led to an uptick in increased rainfall, storm surges, and minor coastal floods.
Respect the Muslim customs by adhering to dress codes, especially in the capital, where resort wear isn't common. Do not drink alcohol outside your resort. Fines are possible.
As always, if you wouldn't do it at home, don't do it in the Maldives!
The most important piece of advice I can offer is to purchase good travel insurance. Travel insurance will protect you against illness, injury, theft, and cancellations. It's comprehensive protection in case anything goes wrong. I never go on a trip without it as I've had to use it many times in the past. You can use the widget below to find the policy right for you:
Maldives Guide: The Best Booking Resources
These are my favorite companies to use when I travel to Asia. They are included here because they consistently find deals, offer world-class customer service and great value, and overall, are better than their competitors. They are the ones I use the most and are always the starting points in my search for travel deals.
Momondo – This is my favorite booking site. I never book a flight without checking here first.
Skyscanner – Skyscanner is another great flight search engline which searches a lot of different airlines, including many of the budget carriers that larger sites miss. While I always start with Momondo, I use this site too as a way to compare prices.
Airbnb – Airbnb is a great accommodation alternative for connecting with homeowners who rent out their homes or apartments.
Hostelworld – This is the best hostel accommodation site out there, with the largest inventory, best search interface, and widest availability.
Couchsurfing – This website allows you to stay on people's couches or spare rooms for free. It's a great way to save money while meeting locals who can tell you the ins and outs of their city. The site also lists events you can attend to meet people (even if you're not staying with someone).
Booking.com – The best all around booking site that constantly provides the cheapest and lowest rates. They have a no money down policy, great interface, and the widest selection of budget accommodation. In all my tests, they've always had the cheapest rates out of all the booking websites.
Rome 2 Rio – This website allows you to see how to get from point A to point B the best and cheapest way possible. It will give you all the bus, train, plane, or boat routes that can get you there as well as how much they cost.
World Nomads – I buy all my travel insurance from World Nomads. They have great customer service, competitive prices, and in-depth coverage. I've been using them since I started traveling in 2003. Don't leave home without it!
Gear and Packing Guide
If you're heading on the road and need some gear suggestions, here are my tips for the best travel backpack and for what to pack!
The Best Backpack for Travelers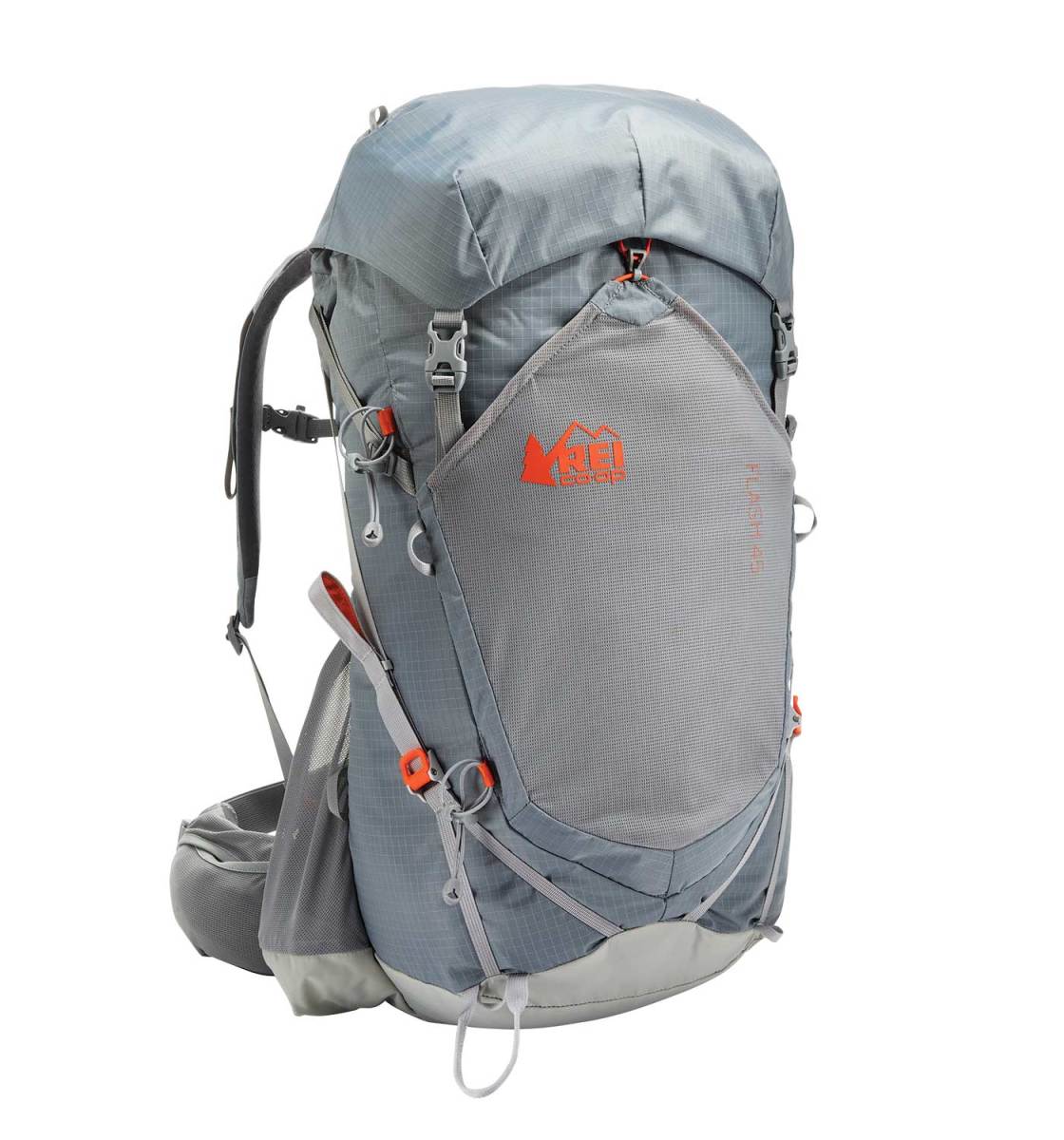 What's the best backpack for traveling long-term? I recommend the
REI Flash 45 Pack
. It's light and comfy, front loading, and fits perfectly in an airplane's overhead bin.
Size:
45-47L
Straps:
Thick and cushy with compression technology that pulls the pack's load up and inwards so it doesn't feel as heavy.
Features:
Removable top lid, large pocket at the front, hydration compatible, contoured hip belt
If you want something different, refer to my article on how to choose the best travel backpack for tips on picking a pack and other backpack suggestions.
What to Pack for Your Trip
Clothes
1 pair of jeans (heavy and not easily dried, but I like them; a good alternative is khaki pants)
1 pair of shorts
1 bathing suit
5 T-shirts (Unbound Merino is my preferred company. If you're a member of NM+, you can get 15% off your purchase)
1 long-sleeved T-shirt
1 pair of flip-flops
1 pair of sneakers
6 pairs of socks (I always end up losing half)
5 pairs of boxer shorts (I'm not a briefs guy!)
1 toothbrush
1 tube of toothpaste
1 razor
1 package of dental floss
1 small bottle of shampoo
1 small bottle of shower gel
1 towel
Deodorant
Small Medical Kit (safety is important!!!)
Miscellaneous
Female Travel Packing List
I'm not a woman, so I don't know what a woman wears, but Kristin Addis, our solo female travel guru, wrote this list as an addition to the basics above:
Clothing
1 swimsuit
1 sarong
1 pair of stretchy jeans (they wash and dry easily)
1 pair of leggings (if it's cold, they can go under your jeans, otherwise with a dress or shirt)
2-3 long-sleeve tops
2-3 T-shirts
3-4 spaghetti tops
1 light cardigan
Toiletries
1 dry shampoo spray & talc powder (keeps long hair grease-free in between washes)
1 hairbrush
Makeup you use
Hair bands & hair clips
Feminine hygiene products (you can opt to buy there too, but I prefer not to count on it, and most people have their preferred products)
For more on packing, check out these posts:
Maldives Travel Guide: Suggested Reading
On the Island, by Tracey Garvis Graves
A holiday dream quickly turns to a nightmare when Anna and T.J's seaplane crashes, leaving them adrift on an uninhabited island in the middle of the Indian Ocean. A love story with a twist, this page-turner is both heartwarming and surprisingly engrossing, forcing you to imagine what life on an actual deserted island would be like. (Hint: it's very different to a luxurious vacay in the Maldives!).


Dive Maldives: A Guide to the Maldives Archipelago , by Tim Godfrey
With so much of Maldives marvel's being underwater, every visitor should brush up on just how fascinating the diving is here. Written after 20 years of research, this book is a true deep dive into Maldive's majestic marine life and a wonderful way to plan your diving adventures before arriving. Whether you're a veteran diver or a newbie dipping your toes into the world of diving, this is a helpful book worth browsing.

Folk tales of the Maldives, by Xavier Romero-Frias
This collection of 80 short stories offers an in-depth look at the indigenous cultural traditions that hide below the country's touristy surface. There's much more to the Maldives than resorts and beaches, with the island's history and culture stretching back millennia. If you want to understand the social fabric of the country, this book is the perfect entry point.



The Honeymoon, by Tina Seskis
There is nothing like a thriller to keep you on your toes on the beach. Join Jemma on her 'perfect' honeymoon in the Maldives which quickly goes south when her husband disappears. She's left to put the puzzle pieces together and unravel the mystery behind his disappearance in this idyllic island paradise.
Maldives Travel Guide: Related Articles
Want more info? Check out all the articles I've written on backpacking/traveling the Maldives and continue planning your trip: