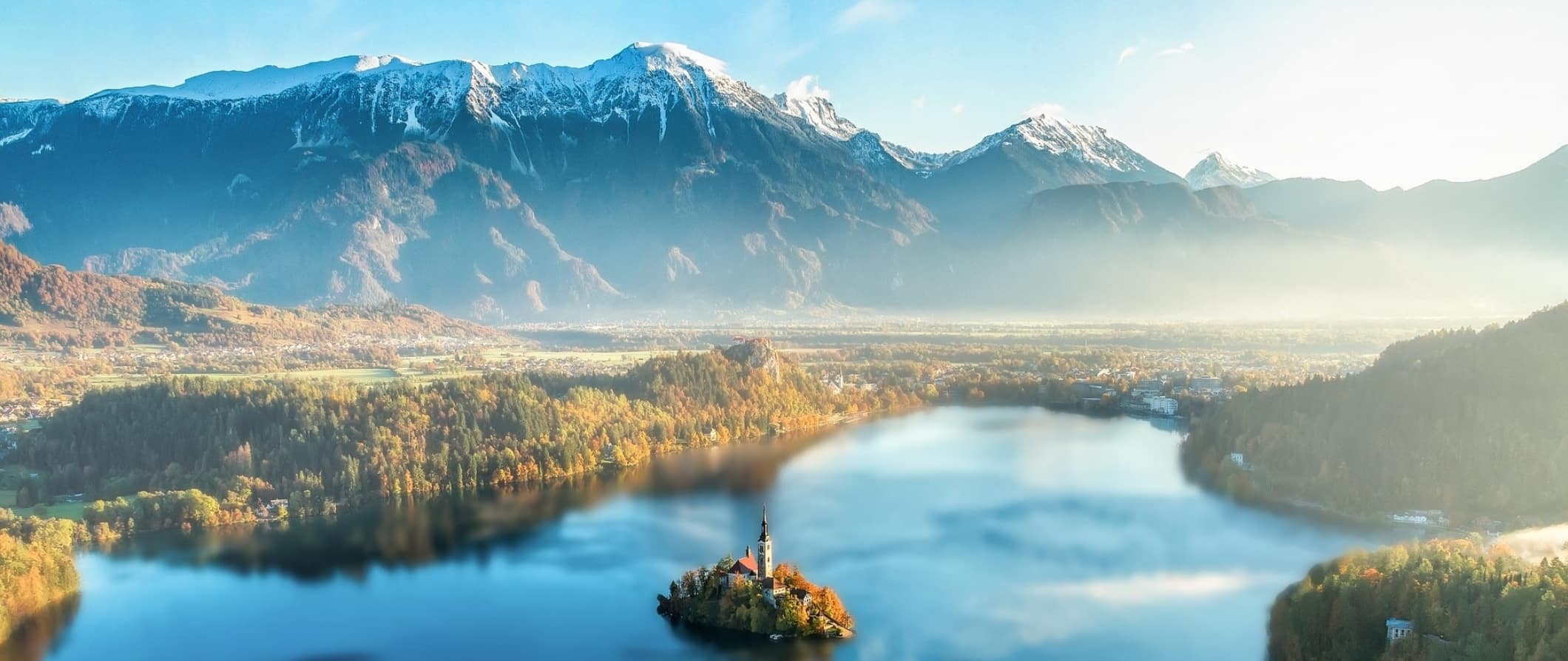 Slovenia is one of Europe's least-visited destinations, which is crazy to me because it's incredible! Known for its mountains, ski resorts, fabulous wine, extensive cave systems, incredible food, and postcard-perfect lakes, Slovenia offers all the beauty of Western Europe — but with a fraction of the crowds and for a fraction of the costs.
Ljubljana, the country's vibrant capital, is considered one of the continent's greenest and most livable cities while Lake Bled, Slovenia's Insta-famous hotspot, is just as stunning in person as it is in photographs.
Inhabited since prehistory, the Romans established numerous outposts around present-day Slovenia. The region was later annexed by various powers, including the Holy Roman Empire and the Hapsburgs. Slovenia saw heavy casualties during World War I and was seized by Nazi Germany and Fascist Italy during World War II. After the war, the region was part of Yugoslavia until Slovenia (and Croatia) gained independence in 1991.
Today, this often-overlooked country is a favorite of hikers and history buffs, owing to its rugged landscape and contentious past. There's a slew of outdoor activities here, making it the perfect destination for active travelers looking for less-crowded landscapes.
This travel guide to Slovenia can help you plan your trip, save money, and make the most of your visit to this incredibly undervisited country.
Click Here for City Guides
Top 5 Things to See and Do in Slovenia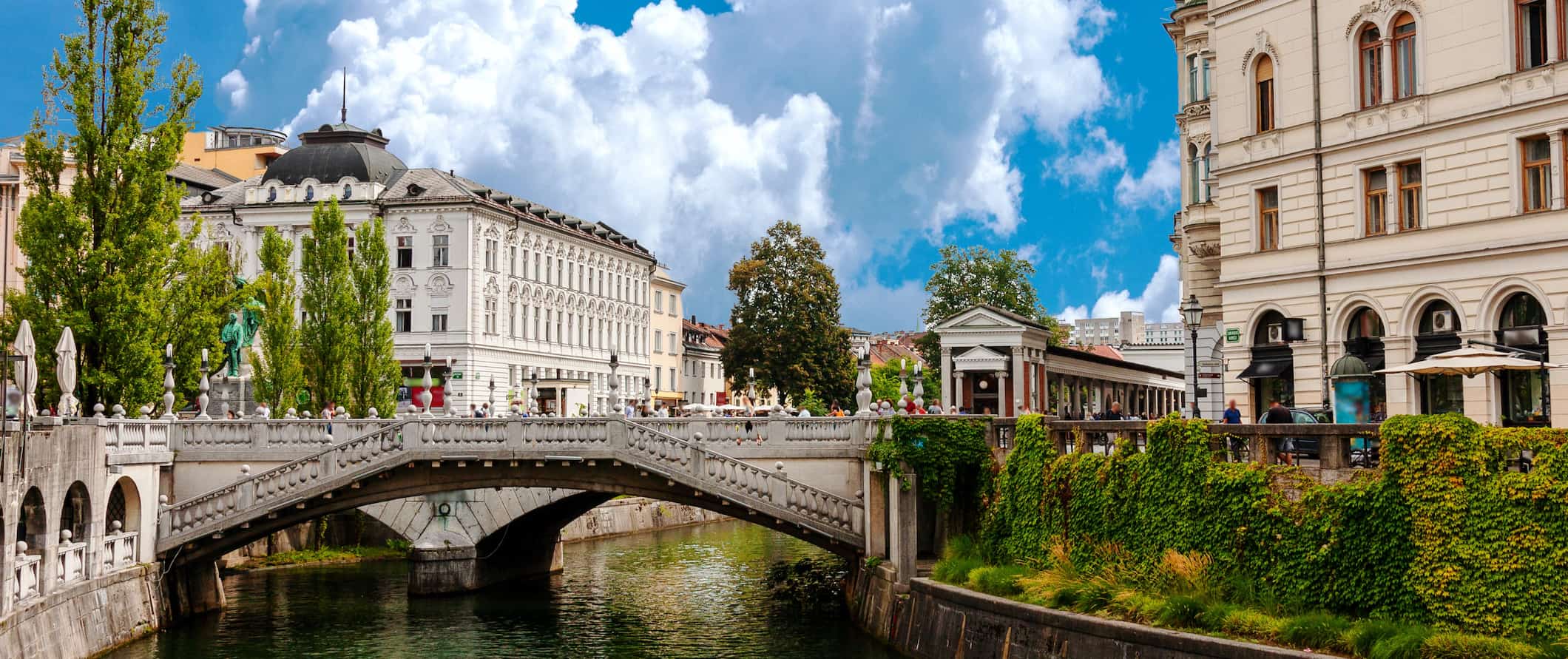 1. Wander Ljubljana
Ljubljana (pronouced lyoo-blyah-nuh) is a city built on myth and legend. According to Greek mythology, Jason and the Argonauts slayed a dragon here. Wander around the old town, gaze at the Baroque architecture, and climb the clock tower to take in the view.
2. Visit Piran
Piran is one of the most picturesque cities on the Adriatic coast. Its crown jewel is its old town, which is one of the best-preserved historical centers in the Mediterranean. Take in the historic Venetian architecture and relax in one of the many plazas.
3. Enjoy the views at Lake Bled
One of the most popular destinations in Slovenia, Lake Bled attracts thousands of visitors every year. Its main draw is the island in the middle of the lake, which is home to a 17th-century church. Visit the nearby Bled Castle overlooking the lake too (admission is 13 EUR).
4. Do some water sports
Slovenia has 7 sizeable lakes. From stand-up paddle boarding to kayaking to rappelling down waterfalls, there's something for every fitness level and interest. Expect to pay around 15-20 EUR for a SUP or kayak rental and 65 EUR for a canyoning trip.
5. Go wine tasting
Wine lovers visiting Slovenia should head towards the Vipava Valley. Tucked beside the Italian border, the mild climate and closeness to the sea makes for ideal winemaking conditions. Expect to pay at least 150 EUR for a full day wine tour.
Other Things to See and Do in Slovenia
1. Visit Predjama Castle
Located one hour south of the capital, Predjama Castle was originally constructed in the 13th century. It is now a Renaissance-style castle with a Gothic façade, built right into the side of a cliff. (Fun fact: a Slovenian robber baron once called the castle home.) There's also a "secret" tunnel that leads to the nearby Postojna Cave. The cave stretches over 24,000 meters and is open to the public (it's the second-largest cave system in the country). Admission to the castle is 13.80 EUR, the cave is 25.80 EUR, and a combined ticket is 35.70 EUR.
2. Go hiking in Triglav National Park
The Triglav National Park is Slovenia's only national park. Opened in 1981 and spanning 880 square kilometers (310 square miles), the park is named after the country's tallest mountain. Thanks to its mountains, hills, lakes, waterfalls, springs, and rivers, the park is a magnet for hikers and outdoor enthusiasts. You can also kayak, raft, skydive, parasail, and even scuba dive here. It's a beautiful park and well worth a visit. To extend your time in the park, you can stay overnight in one of the mountain huts (from 80 EUR) or the lodge (from 26 EUR). It's free to visit the park, though some attractions require small fees to visit (generally 2-5 EUR).
3. Tour Ljubljana Castle
Ljubljana Castle was built in the 16th-century and boasts some of the best views of the city. Perched on Castle Hill above the city, you can take a self-guided tour and wander the grounds yourself or take a guided tour to learn more about the castle and its history. Inside the castle are several permanent exhibitions on its history, the Museum of Puppetry, an escape room, and a café and restaurant. Admission is 13 EUR and includes a guided tour and a return funicular ticket (since the castle is up a hill).
4. Hang out in Velika Planina
Located northeast of the medieval town of Kamnik, Velika Planina translates to 'Big Pasture Plateau' — and that is pretty much what it is. This huge, empty plateau is dotted by a handful of small traditional wooden houses surrounded by the towering snow-capped Alps. From June through September, the houses are used by local shepherds whose livestock graze on the plateau, creating a seasonal village open to tourists. Be sure to sample some of the amazing cheeses and local dishes (like barley stew or hota, a bean and sauerkraut hotpot). To get here you either need to drive to the top or take a 10-minute gondola lift ride from Kamniska Bistrica, a nearby village, which costs 17 EUR for a roundtrip ticket.
5. Tour the Skocjan Caves
Located one hour from Ljubljana, this enormous cavern system spans over 1,000 acres. It's considered one of the most important cave systems in the world as it is one of the largest, home to a unique ecosystem. It has been inhabited since prehistoric times and there are underground streams and rivers, massive stone formations, and a 47-meter-high bridge you can cross. The caves have been in use for millennia, appearing in written sources as far back as the 2nd-century BCE. They are awesome! Guided tours start from 18 EUR. You can also arrange day trips from Ljubljana.
6. Go skiing
For the best skiing, head to Vogel in the Lake Bohinj area. It offers both downhill slopes and cross-country trails. The regular ski season lasts from December all the way until May. Expect to pay around 10-30 EUR for a lift pass. You can also get multi-day passes that bring down the price per day. Osovje, Luce, and Dole Pri Litiji are some of the most affordable places to ski if you're on a budget.
7. Visit the Rogatec Open-Air Museum
The Rogatec Open-Air Museum is a small but fascinating living museum that highlights what life was like in rural Slovenia in the 19th and early 20th centuries. Located near the border with Croatia, you'll learn about everything from basket weaving to blacksmithing to how livestock was kept and managed. Admission is 3 EUR. It's a bit cheesy but if you have time (or are looking for a family-friendly activity), stop by!
8. Hike to Lovrenc Lakes
For an easy and beautiful hike that won't take much time, head to Lovrenc Lakes. Located near Pohorje in the northeast, this one-hour trail begins at the Rogla Ski Center. Follow the wooden footpath that leads to the middle of the bog where there's a viewing tower to climb for stunning views over across the marsh and forest. There are longer full-day trails and mountain bike paths too. Admission is free.
9. Do some underground cycling
Underground biking is one of the more unusual experiences that you may not find anywhere else. Near Mezica in the north, cyclists can explore the Slovenian underground by taking a tour underneath Mount Peca via its disused lead and zinc mine shafts. There are 5 kilometers (3 miles) of underground trails that you can explore with tours costing 40-50 EUR. You can also kayak sections of the underground mine too (tickets are the same price).
10. Drink beer from a fountain
The only beer fountain in the world is in the Slovenian town of Žalec. Located in the hop-growing capital of Slovenia, the Green Gold Fountain opened in 2016. Choose between six different beers to taste (including a green beer specially brewed just for the fountain). Simply buy a special mug for 8 EUR and sample each of the six beers on tap in the fountain. The fountain operates from April to October. Continue your beer adventure by visiting the nearby Eco-Museum of Hop-Growing and Brewing Industry in Slovenia.
11. Take a food tour
If you want to learn more about the delicious cuisine and its history, take a food tour. It's the best way to sample new dishes and dive deeper into the country's food culture. Food Tour Ljubljana runs a fun and in-depth three-hour tour that includes seven tastings and four wines for 75 EUR. For more tour options, check out Get Your Guide.
Slovenia Travel Costs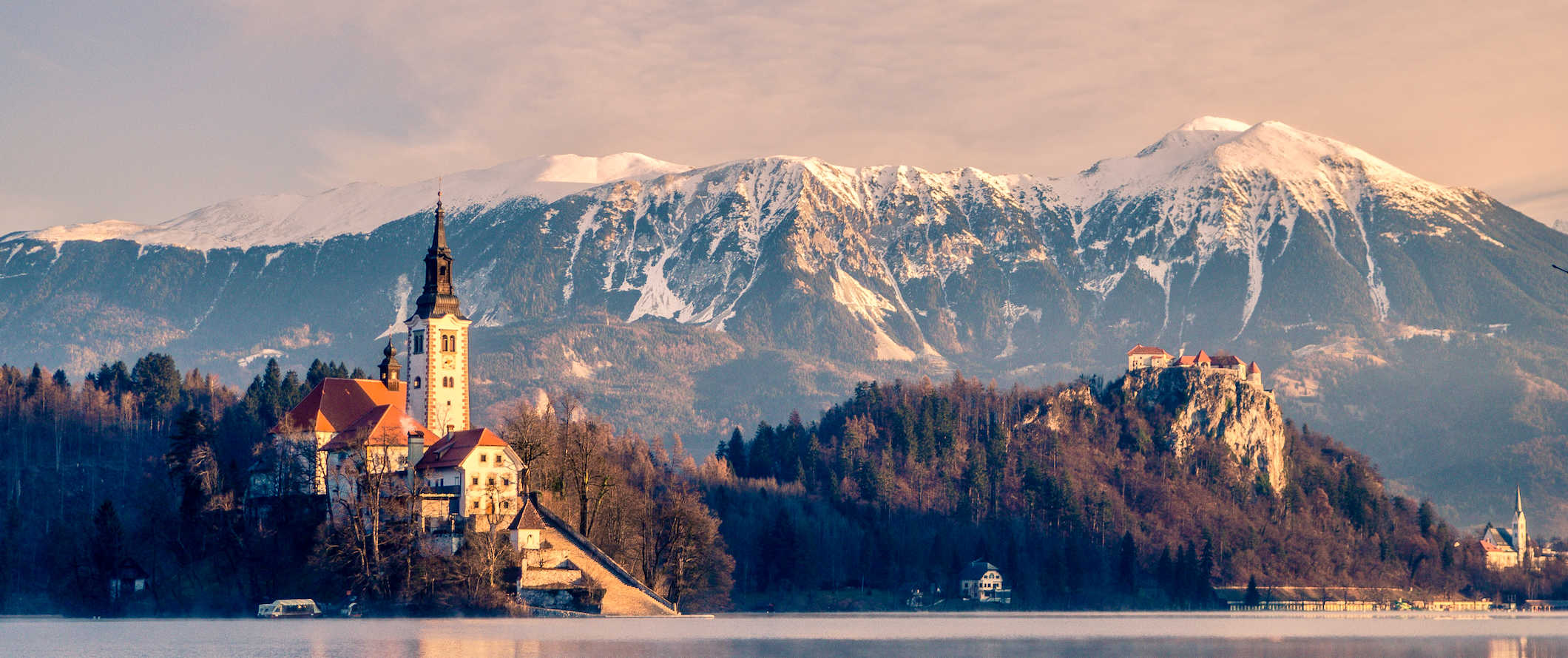 Accommodation – Hostel dorms with 4-6-beds cost 16-22 EUR per night. Free Wi-Fi is standard and self-catering facilities are common. For a private room, expect to pay 40-50 EUR per night.
Budget hotels start at 40 EUR per night. Many budget hotels include free breakfast (but not all do) so if you're on a budget be sure to book a hotel that includes free breakfast.
Airbnb is another budget-friendly option in Slovenia, with private rooms starting at 35 EUR per night. For an entire home or apartment, expect to pay at least 70 EUR per night (though prices average double that if you don't book in advance).
For those traveling with a tent, campgrounds are available around the country. Prices start around 12 EUR for a basic plot without electricity. Wild camping is illegal.
Food – Slovenian cuisine is influenced by Italian, Austrian, and Balkan cooking. Spicy sausage, goulash, and schnitzel make regular appearances and are easy to find in most restaurants. Burek, a flaky pastry filled with meat or cheese, is a local favorite for when you're on the go. Other popular dishes are žlikrofi (potato-filled ravioli) and žganci (a porridge served with sauerkraut). On the coast, there's plenty of mussels, fish, and squid.
An inexpensive dish at a restaurant serving traditional cuisine costs around 8-11 EUR, and a pizza costs about the same. International food, such as Thai and Indian cuisine, can only be found in the capital. Expect to pay between 7-13 EUR for a main dish.
Fast food (think McDonald's) costs 6 EUR for a combo meal, though you can get a doner kebab for around 3 EUR. A beer costs 2.50-3 EUR, a glass of wine is 3-5 EUR, and a cappuccino or latte costs 2 EUR. Burek, the flaky pastry mentioned above, can be found in cafes around the country for 2-3 EUR.
If you want to splash out, a three-course meal at a restaurant serving traditional cuisine costs around 15-18 EUR, including a drink. Prices are closer to 25 EUR for a steak dinner with a drink.
Some of my favorite places to eat and drink were Restaurant Manna, Vino & Ribe, and My Dumplings of Slovenia.
If you are planning to cook your own food, a week's worth of groceries costs 30-40 EUR for basic staples like meat, potatoes, cheese, pasta, and seasonal produce.
Backpacking Slovenia Suggested Budgets
On a backpacker budget, expect to pay around 50 EUR per day. This budget covers staying in a hostel dorm, cooking all of your meals, limiting your drinking, doing free activities like walking tours and hikes, and using local transportation to get around.
On a mid-range budget of about 120 EUR, you can stay in a private Airbnb room, eat out at budget-friendly for most meals, drink a bit more, do some castle tours, go cycling or kayaking, and take some taxis to get around.
On a "luxury" budget of 225 EUR per day or more, you can stay in a hotel, eat out for all your meals, take taxis everywhere, do as many activities as you want, rent a car, and book some private guided tours. This is just the ground floor for luxury though. The sky is the limit!
Accommodation
Food
Transportation
Attractions
Average Daily Cost
Backpacker
20
10
10
10
50
Mid-Range
50
35
15
20
120
Slovenia Travel Guide: Money-Saving Tips
Slovenia is one of the cheaper countries in Europe. If you're trying to save money, it's easy to do so, especially since most of the outdoor activities are free. Here are some ways to save money in Slovenia:
Take a free walking tour – Free walking tours are a fun and budget-friendly way to learn about a new destination. Ljubljana Free Tour has a free tour that covers all the major sites in the city. Just be sure to tip your guide at the end!
Get the Ljubljana Card – This city card grants entrance to 20+ museums, a free guided tour, a trip on the funicular, a boat cruise, free public transportation, and a half-day bike rental. The card comes in 24, 48, and 72-hour versions costing 31-45 EUR respectively.
Ride Flixbus – Flixbus is an affordable way to get around the country (and region). They have Wi-Fi, electrical outlets, and decent enough seats for overnight and long-haul bus journeys.
Cook your own meals – If you're on a tight budget, book accommodation that has a kitchen. Buying your own groceries may not be as glamorous as going out to eat, but it keeps your budget intact
Stay with a local – Staying with a local via Couchsurfing (or a similar sharing economy site) is a great way to not only save money but you'll meet knowledgeable locals who can help you better understand the city and its people.
Walk everywhere – All of the major cities in Slovenia are quite walkable, so skip the public transportation if you want to save a few extra euros.
Enjoy the free spaces – There are plenty of free parks as well as many free hiking trails around the country. Save your budget and enjoy the outdoors!
Bring a reuseable water bottle – The tap water in Slovenia is safe to drink so bring a reusable bottle to avoid buying single-use plastic. LifeStraw makes bottles with a built-in filter so you can ensure your water is always clean and safe (it's especially helpful if you're out hiking).
Where to Stay in Slovenia
Slovenia has some great hostels in all the popular backpacker spots around the country. Here are some of my favorite places to stay in Slovenia:
How to Get Around Slovenia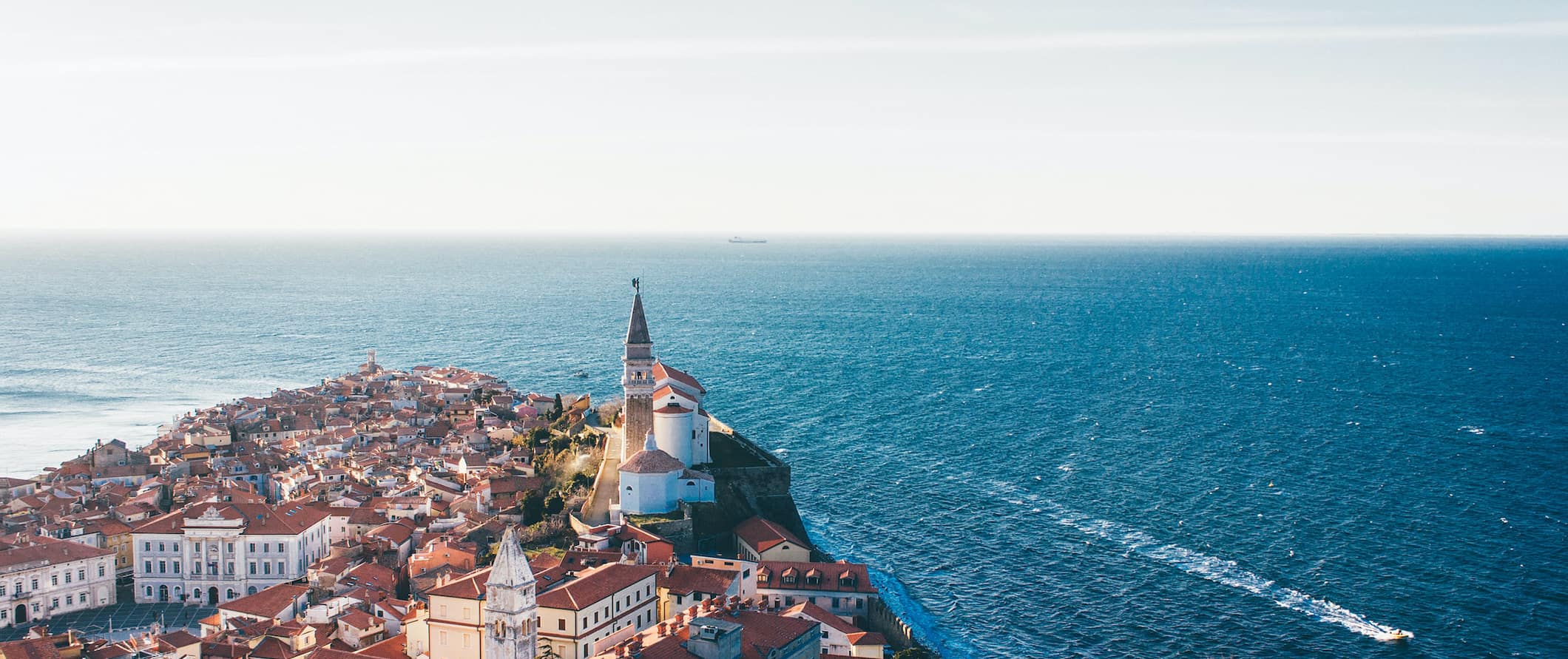 Public transportation – Public transportation prices vary by city but expect to pay around 1.20 EUR for a standard adult ticket.
Bus – Flixbus is one of the most budget-friendly ways to travel around Slovenia (and into neighboring countries as well). The 90-minute journey from Ljubljana to Bled is 5-9 EUR while the 75-minute bus ride from Ljubljana to Koper is 8-13 EUR. The 2.5-hour ride from Ljubljana to Zagreb, Croatia costs 12-18 EUR.
Train – Trains connecting Slovenia with other European cities run daily. Thanks to Slovenia being part of the Eurail network, it can be a great budget way to travel both internationally and domestically. This post has everything you need to know about the Eurail Pass.
Slovenia Railways is the sole company operating domestic trains. You can find the full timetable and pricing on their website. It is always better to buy your ticket in advance as prices can double if you buy them last minute.
The 2.5-hour train ride from Ljubljana to Koper costs 11 EUR while the hour-long trip from Ljubljana to Bled is 5 EUR. The trip to Zagreb, Croatia from Ljubljana takes around 2.5 hours and costs 24 EUR while the 3.5-hour journey to Graz, Austria is 13-18 EUR.
Fly – There are no domestic flights in Slovenia as it's a small country.
Car rental – Car rentals cost around 25-30 EUR per day for a multi-day rental. Be sure to have an International Driving Permit (IDP) as you need one for the rental.
Hitchhiking – Hitchhiking in Slovenia isn't very common. For that reason, you might end up waiting for a while since people aren't used to seeing hitchhikers. Having a sign and looking presentable goes a long way to securing a ride. HitchWiki is the best website for additional hitchhiking info if you want to learn more.
When to Go to Slovenia
While it is a small country, Slovenia has a very diverse climate in its three distinct regions. In the mountains of the north, there's an alpine climate, the central lowlands have a more continental climate, and the west has a more Mediterranean climate.
Summer is the busiest and most popular time to visit. From June-August, the weather is much more reliable though prices rise slightly and there are far more tourists around (especially at Lake Bled). Expect daily highs around 23°C (73°F).
To beat the crowds, the best time to visit is during the shoulder season — either April-May or September-October. The weather is warm enough to hike and explore but you won't have to compete with the growing number of visitors.
Unless you plan on skiing, it is probably best to skip the winter months. Slovenia gets cold and temperatures can drop below freezing.
How to Stay Safe in Slovenia
Slovenia is not just one of the safest places to visit in Europe — it's one of the safest countries in the entire world. Ranking 6th on the Global Peace Index, Slovenia is a country where you can travel freely without any noteworthy concerns for your safety (the United States, for reference, is ranked 117th).
Of course, you still want to use some common sense. Don't flash any valuables and keep an eye out for pickpockets in busy areas like public buses or bus/train stations. Always keep your valuables secure and out of reach just to be safe.
Solo female travelers should feel safe here, though the standard precautions apply (don't leave your drink unattended at the bar, don't walk home alone at night intoxicated, etc.).
If you rent a car, don't leave any valuables in the vehicle overnight. Break-ins are rare but it's always better to be safe than sorry.
If you experience an emergency, dial 112 for assistance.
While scams here are rare, to avoid getting ripped off, read my post on common travel scams to avoid.
Always trust your gut instinct. If a taxi driver seems shady, stop the cab and get out. If your hotel is seedier than you thought, get out of there.
The most important piece of advice I can offer is to purchase good travel insurance. Travel insurance will protect you against illness, injury, theft, and cancellations. It's comprehensive protection in case anything goes wrong. I never go on a trip without it as I've had to use it many times in the past. You can use the widget below to find the policy right for you:
Slovenia Travel Guide: The Best Booking Resources
These are my favorite companies to use when I travel. They consistently have the best deals, offer world-class customer service and great value, and overall, are better than their competitors. They are the companies I use the most and are always the starting point in my search for travel deals.
Skyscanner – Skyscanner is my favorite flight search engine. They search small websites and budget airlines that larger search sites tend to miss. They are hands down the number one place to start.
Hostelworld – This is the best hostel accommodation site out there with the largest inventory, best search interface, and widest availability.
Booking.com – The best all around booking site that constantly provides the cheapest and lowest rates. They have the widest selection of budget accommodation. In all my tests, they've always had the cheapest rates out of all the booking websites.
Get Your Guide – Get Your Guide is a huge online marketplace for tours and excursions. They have tons of tour options available in cities all around the world, including everything from cooking classes, walking tours, street art lessons, and more!
SafetyWing – Safety Wing offers convenient and affordable plans tailored to digital nomads and long-term travelers. They have cheap monthly plans, great customer service, and an easy-to-use claims process that makes it perfect for those on the road.
LifeStraw – My go-to company for reusable water bottles with built-in filters so you can ensure your drinking water is always clean and safe.
Unbound Merino – They make lightweight, durable, easy-to-clean travel clothing.
Top Travel Credit Cards – Points are the best way to cut down travel expenses. Here's my favorite point earning credit cards so you can get free travel!
Slovenia Travel Guide: Related Articles
Want more info? Check out all the articles I've written on backpacking/traveling Europe and continue planning your trip: