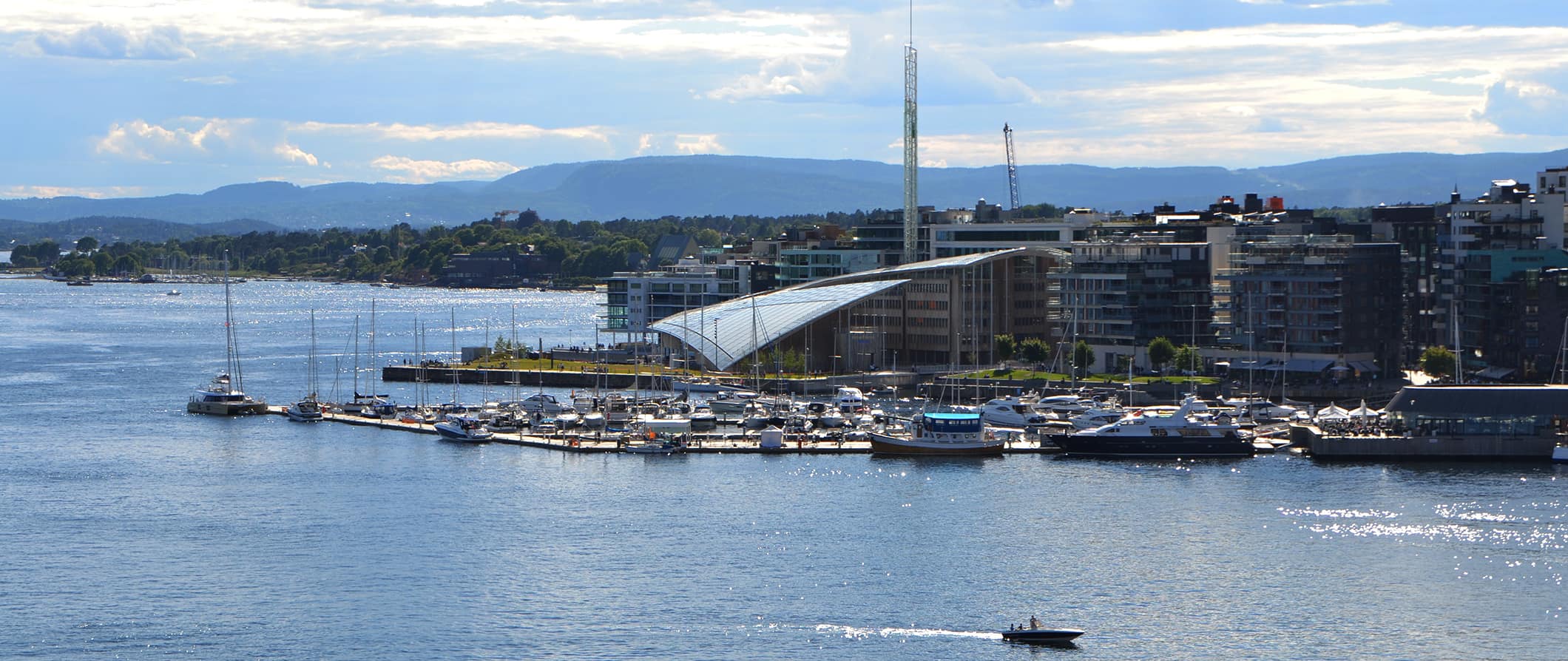 The bustling, cosmopolitan city of Oslo is the capital of Norway. Everyone who comes to Norway usually passes through here.
Oslo doesn't disappoint history buffs or art lovers. Some of the most spectacular natural landscapes in Norway surround the city, making it a perfect staging area for a day of hiking, biking, boating, skiing, or camping. When I first visited, I went to see some cousins and was shocked by the prices.
However, subsequent visits have shown me that this city, though not the cheapest in the world, does hold some surprises that allow you to visit the museums, parks, fjords, and eat on a budget.
This travel guide to Oslo will help you plan your trip, save money, and see the local side of the city.
Top 5 Things to See and Do in Oslo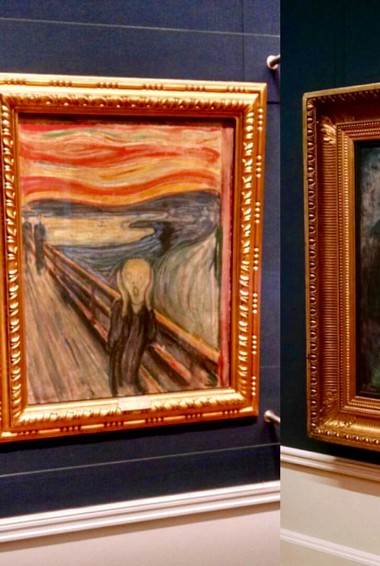 1. See the Art at the National Gallery
Established in 1842, the National Gallery holds Norway's largest public collection of drawings, paintings, and sculptures. It's home to many of Edvard Munch's most famous works, including "The Scream." Admission is 100 NOK per person. The Museum is closed until 2020.
2. Visit Arkershus Fortress
Arkershus Fortress is a medieval fortress originally commissioned in 1299. In World War II, the Germans used the fort to execute dissidents while, after the war, Norwegian traitors were then executed here. There is a now a small museum here that highlights the fort's history.
3. Visit the Vigeland Sculpture Park
Located in Frogner Park, this unique collection is host to the world's largest display of sculptures created by a single artist. There are 212 statues in the open-air "gallery" spanning over 80 acres. It's a popular place in the summer to have a picnic, relax, and people watch.
4. Check out the Viking Ship Museum
This museum is home to the world's best preserved Viking ships, dating back to the 9th century. It's also home to the largest Viking burial ship in the world. There is an array of preserved boats and carts that date back to the Middle Ages as well.
5. Explore Nordmarka Wilderness Area
The Nordmarka Wilderness Area offers everything from biking to swimming to skiing. The area spans over 430 acres and is home to huts that are available for overnight stays (they aren't cheap though, costing around 725 NOK per night). Norwegians love spending time outdoors (especially on Sundays).
Other Things to See and Do in Oslo
1. Visit Blomqvist Auction House Gallery
Over 130 years old, Blomqvist is one of the oldest and largest auction houses in Norway. Located in the city center, it is an excellent place to stop to see traditional Norwegian art and antiques such as glass, silver, china, furniture, carpets, and even jewelry. Sure, you may not want to fork out a fortune on art or antiques at their auctions but it's a nice gallery to spend some time exploring. You can also visit their website to see what is available for auction as there is an ever-rotating list of art and antiques on offer.
2. Learn some Norwegian history
There are many museums throughout Oslo showcasing Norwegian history and Viking tales, but this is the most interesting. Home to over 150 buildings, this open-air museum lets you immerse yourself in the history of the country. The biggest attraction is the Gol Stave Church, dating back to 1200 AD. Other incredible sights to see are the 14th-century farmhouses and the 18th-century tenement buildings. This is a fun activity that blends entertainment and education, so it's a great choice for anyone traveling with children too. Adult admission is 150 NOK for adults and 40 NOK for children under 15.
3. Go swimming
Oslo has many outdoor areas that are ideal for swimming, from rivers to lakes in the woods. The water here is clean and safe too. Tjuvholmen City Beach, Sørenga Seawater Pool, and Huk (Oslo's popular beach for a younger crowd) are three places worth checking out if you're looking to take a dip. You'll usually see plenty of locals enjoying the water — even in the winter!
4. Kampen Ecological Children's Farm
Located in Eastern Oslo, the "Kampen Barnebondegård" is an urban ecological farm which was set up for children to learn about vegetables, herbs, and even animals (they have horses, pigs, sheep, goats, chickens, and more!). On weekends, homemade coffee, lemonade, and waffles are available. It's a great stop for a laid-back, kid-friendly afternoon that's both fun and educational. Admission is 50 NOK for kids and 200 NOK for adults. Hours are limited outside of the summer so be sure to check before you go.
5. Shop in Grünerløkka
Located slightly north of Oslo's city center, Grünerløkka is ideal for an afternoon of perusing small, independent shops. You can expect to find handcrafted goods, clothing, pottery, and various other trinkets of Norwegian influence, in addition to record shops and second-hand bookstores. There are also a few clubs here so at night the area livens up even more.
6. The Norwegian National Opera and Ballet
Norway's largest performing arts institution offers three stages and exemplary architectural design. Located in Bygdøy, east of Oslo's city center, it is also home to the world's first opera house rooftop, accessible to visitors and set up for concerts. Ticket prices vary for each production, however, discounts are available for students, seniors, and children. There are also occasional "balcony concerts" performed by students, which are free and a great way to enjoy music on a budget. Even if you don't see a show, this is a popular spot for locals to come and watch the sunset or just lounge during the long summer days.
7. Stroll along Aker Brygge wharf
Perfect for an afternoon stroll and host to the largest concentration of restaurants in Oslo, Aker Brygge is located southeast of Oslo's city center. Enjoy a wide array of foods (ranging from French cuisine to traditional Nordic dishes), or a simple day of window shopping and architectural admiration. The wharf has something for everyone and is a great place to spend a couple of hours window shopping or people watching.
8. Wander through the Botanical Garden
The perfect place to refresh your senses, the Botanical Garden is a beautiful place with over 1,800 different plants. Largely set up as an Arboretum, the Botanical Garden also offers two greenhouses of exotic plants and a "Scent Garden" (which was designed specifically for the blind so they could have a sensory experience). There are lots of benches so you can sit down with a book and relax, as well as works of art throughout the garden. Entry to the garden is free.
9. Join the Korketrekkeren Toboggan run
The toboggan run is an exciting way to take part in a traditional Norwegian winter activity. The track is over 2,000 meters long and sleds are available for rent (including helmets) for 150 NOK per day so you can take as many rides as you like! It takes about 15 minutes to get back up to the top, but the ride is definitely worth it! It's only available when there is snow so the schedule varies, but it's incredibly fun and popular with the locals too!
10. Visit the Fram Museum
Located on the Bygdøy Peninsula, this museum is all about Norwegian polar exploration. Opened in 1936, the museum honors explorers like Roald Amundsen (who led the first expedition to the south pole in 1911) and Fridtjof Nansen (who crossed the Greenland interior on skis in 1888). You'll learn about the expeditions and how the people (and their animals) survived the harsh conditions. The museum also has exhibits of the animals of the polar regions, like penguins and polar bears, as well a Northern Lights show to give you a sense of what the Aurora Borealis actually looks like. Admission 120 NOK for adults and 50 NOK for kids.
11. See the Kon Tiki Museum
Another museum about exploration, the Kon Tiki museum highlights the adventures of Thor Heyerdahl, the 20th-century explorer and anthropologist. In 1947, Thor sailed from Peru to the Polynesian islands on a balsa wood raft to prove that Polynesians migrated from South America, not Asia. He also sailed from Morocco to Barbados on another traditional raft to prove that the Egyptians could have crossed the Atlantic. At the museum, you'll get to see his two boats and learn about his voyages, discoveries, and challenges. Admission is 120 NOK for adults and 50 NOK for children.
Oslo Travel Costs
Hostel prices – Accommodation (much like everything in Norway) is not cheap. Hostels start around 275 NOK per night for an 8-person dorm and about 800-900 NOK for a private room with a twin or double bed. Free Wi-Fi is standard and most hostels also have lockers and self-catering facilities if you want to cook your own food. Free breakfast is rare though it is offered by a couple of hostels in the city.
Additionally, most hostels charge a 50 NOK surcharge for linens, as is the custom in Scandinavia. You can bring your own, however, you cannot use a sleeping bag instead.
Wild camping is a good budget option as it is legal (and FREE!) to camp almost anywhere in Norway. Norway has 'Freedom to Roam' laws (called "Allemannsretten") that allow anyone to camp anywhere for 1 night as long as it's not on cultivated late. You'll need to make sure you are not camping near someone's house, that you take all trash with you when you leave, and that you aren't in a farmer's field or garden. But other than that, you can pretty much pitch your tent anywhere!
If wild camping is not your thing, campgrounds are also common though many require a Camping Key Europe card. You can purchase it at your campsite or online for 150 NOK. Most campsites have modern facilities, including toilets and showers. Expect most plots to cost around 200 NOK per night.
Budget hotel prices – A budget hotel begins around 700 NOK for a basic double room, however, budget hotels are also rather rare. Mid-range hotels (think 3-star hotels) are much more common, with prices starting around 900 NOK. For a hotel with a pool, expect to pay at last 1,200 NOK per night.
Shared rooms from sites like Airbnb can be found for around 255 NOK per night. A private room costs around 450 NOK per night while a whole apartment or house costs at least 575 NOK per night.
Food – Food is expensive in Oslo — there are just no two ways about it. A lot of food has to be imported so anything that isn't grown here is going to be pricey. Street food like hot dogs cost around 25 NOK and you can usually find "cheap" meals for just under 200 NOK at an inexpensive restaurant. For a nicer meal, expect to pay double that.
Beer at the bar costs around 80 NOK though you can get it for less than half that price if you buy it at the store. You can usually find slices of pizza for around 30 NOK and cheap sandwiches at cafes for around 60 NOK.
Grocery shopping here is the cheapest way to get by on a budget. Expect a week's worth of groceries to cost around 700 NOK depending on your diet. That includes basic staples like rice, pasta, chicken, and some fruits/veggies.
Backpacking Oslo Suggested Budgets
On a backpacking budget, you should plan to spend between 645-735 NOK ($70-80 USD) per day. This is a suggested budget assuming you're staying in a hostel dorm, cooking your own meals, using public transportation, and participating in free activities. If you camp, you can lower this by a little.
On a mid-range of budget of 1,240-1,515 NOK ($135-165 USD) per day, you can stay in budget hotels, eat cheap food (but still cook a few meals), take a tour or two, maybe rent a bike, and visit more museums.
For a luxury budget of 4,138+ NOK ($445+ USD) per day, you can afford to stay in three or more star hotels and do and eat whatever you want. You'll be free to do as many activities as you want, including trips nearby skiing resorts or cruises along the fjords.
You can use the chart below to get some idea of how much you need to budget daily. Keep in mind these are daily averages – some days you'll spend more, some days you'll spend less (you might spend less every day). We just want to give you a general idea of how to make your budget. Prices are in USD.
Accommodation
Food
Transportation
Attractions
Average Daily Cost
Backpacker
$30
$15-20
$10
$15-20
$70-80
Mid-Range
$75
$30-40
$10-20
$20-30
$135-165
Luxury
$225
$100
$60
$60
$400+
Oslo Travel Guide: Money-Saving Tips
Oslo is an expensive city in an expensive country. It's hard to visit on a budget. It takes some work and you won't be able to eat or drink out a lot but it can be done! Here are some tips to save money in the city:
Cook your own food – Food is very, very expensive in Norway so the best thing you can do is it simply make your own meals. Go grocery shopping but skip buying lots of fresh vegetables or whole chicken fillets as they are very expensive. Minced chicken is cheaper. Kiwi and Rema 1000 are the cheapest grocery stores. Avoid eating out!!!
Eat cheap – If you do decide to eat out, your cheapest options are shwarma and pizza. These meals usually cost under 100 NOK and can be found all around the country.
Couchsurf – The best way to avoid expensive hostels is to not stay there. Couchsurf or use Airbnb to rent a room or apartment so you can save your money for what is really important — sightseeing and beer!
Camp – Free public camping laws allow you to camp in the parks and public lands for free as long as you have your own tent. You can stay 1 night in an area as long as you are quiet and respectful. Make sure to leave the area as you found it! If you plan on camping a lot, make sure to get the Camping Key Europe card. It's 150 NOK and offers discounts to most of Norway's campgrounds.
Get the Oslo Pass – Attractions in Norway can get very expensive. If you plan on visiting lots of museums and using public transportation, this is going to save you some money. The 24-hour pass is 445 NOK while you can also get a 48-hour pass for 655 NOK and a 72-hour pass for 820 NOK.
Book in advance – If you can plan your transportation in advance, you can save up to 50% off the cost of your train or bus tickets if you plan to visit other cities. Buying last-minute means it's going to be more than any budget traveler can afford, especially if you want to visit a number of destinations in Norway. Book in advance and save yourself some money!
Stay sober – At 80 NOK per drink (often more!), going out destroys your budget. While the Norwegians love to go out and have a good time, if you are on a tight budget, skip the drinks! Better to save your money for sailing around the fjords.
Buy your drinks at the store – If you do plan on drinking, buying your drinks at the Vinmonopolet (the state-run chain of stores that sell alcohol). You'll save 60% or more doing this!
Travel with friends – If you rent a car to get out of the city (which is the best way to see the surrounding areas) try to find people to join you to share costs. You can use the Couchsurfing app or just ask around in hostels to find people. This will help you save money on gas and rental prices — which can eat into your budget quickly!
Where To Stay in Oslo
Oslo only has a few hostels and they're all pretty comfortable and sociable. These are my suggested and recommended places to stay in Oslo:
How to Get Around Oslo
Bus – Public transportation in Oslo is efficient, reliable, and clean. You can get a 24-hour pass in Oslo for 108 NOK and a 7-day pass for 205 NOK. Individual tickets cost 36 NOK. You can buy your ticket onboard, however, it is more expensive that way. To save time and money, download the RuterBillett app. It's the city app for public transportation.
Additionally, free public transportation is included with the Oslo Pass, which can save you money if you plan on seeing a lot of sights. See the Money-Saving Tips section for more details.
While you can get on most buses and trams without showing a ticket, ticket patrols are common and the fines are heavy. Don't risk it — always purchase a ticket!
Subway – Oslo is the only city in the country with a metro system (known as the "T-Bane"). Tickets are 36 NOK and the passes above also work for the metro system. There are 5 lines and around 100 stops with service beginning between 5:30am-6am and ending between 12:30am-1am. It's fast and reliable and an easy way to get across the city.
Taxi – Taxis are prohibitively expensive here. Rates start at 90 NOK and are 14 NOK per kilometer. Avoid them if you can!
Uber no longer exisits in Norway so taxis are your only choice for short distances after the metro as closed. For longer rides, use sammevei.no. It's a ride-sharring/carpooling app similar to BlaBlaCar and great for longer journeys.
Bicycle – Cycling is a great way to get around the city as everything is pretty compact and lots of locals bike around as well. You can find rentals for 50 NOK per day. The city is relatively small and traffic is light so cycling is a great way to explore!
When to Go to Oslo
The ideal time to visit Oslo is from June to August, when the weather is warm and the days are (really) long. The country is at its liveliest during this time, and you will find locals taking advantage of the good weather at every opportunity. The parks are always full, and there are always fun events happening around town. Temperatures are often in the 20s Celsius (60s and 70s Fahrenheit) during the summer months. Not too hot, but warm enough to swim, hike, and lounge about.
The downside to visiting then is that, since Norway has a very short summer, Oslo can get busy so be sure to book your accommodation in advance. That being said, "busy" in Oslo is a far cry from "busy" in cities like Paris, Berlin, or London.
The shoulder season makes for a good time to visit as well. May typically has decent weather with occasional rain, while September gives you cooler temperatures and changing leaves. You'll beat the crowds and still be able to explore the city on foot without the weather getting in your way (too much).
Attractions begin to close around late September/early October, or at the very least reduce their hours. The days begin to get dark early in October and temperatures start dropping around this time too. However, prices also decrease, and you're likely to find cheaper airfares and accommodations during this time. Be sure to pack layers if you plan on visiting during this time of year as it can be quite cool — even during the day.
The winter is very cold and sees a lot of snow and darkness. In the depths of the winter, you only get a few hours of light each day and temperatures plummet to below 0ºC (32ºF). The plus side of traveling during the off-season, however, is that you'll be offered the cheapest accommodations, and fees for certain attractions are lower as well.
This is the prime time to see the northern lights or go skiing, so there is still plenty to do if you plan on visiting during the winter — you just might have to leave the city to make the most out of your trip.
How to Stay Safe in Oslo
Norway is one of the safest countries in the world. In fact, it ranks 19th on the ranking of the world's safest countries! However, in Oslo, it's still good to keep an eye out for pickpockets, especially around the train stations and on public transportation. Just be aware of your surroundings and use common sense and you should be just fine.
Most Norwegians speak some English so you shouldn't have any language issues in an emergency. That being said, it won't hurt to download the Norwegian language pack to your phone so you have offline access just in case. Additionally, download an offline map of the city in case you get lost or need to explain directions to a cab driver.
Solo female travelers should feel comfortable traveling alone — even a night — here in Oslo. Taxis are quite safe and crime is rare against solo travelers. But keep your wits up and never travel alone at night if you've been drinking, just to be safe.
The tap water in Oslo is safe and clean — in fact, it's the second cleanest in the world. There is also no real risk of natural disasters or terrorism here either.
At the end of the day, always trust your gut instinct. If a taxi driver seems shady, stop the cab and get out. If your hotel is seedier than you thought, get out of there. Make copies of your personal documents, including your passport and ID as well. It never hurts to be prepared!
Worried about travel scams? Read about these 14 major travel scams to avoid.
The most important piece of advice I can offer is to purchase good travel insurance. Travel insurance protects you against illness, injury, theft, and cancellations. It's comprehensive protection in case anything goes wrong. I never go on a trip without it as I've had to use it many times in the past. You can use the widget below to find the policy right for you:
Oslo Travel Guide: The Best Booking Resources
These are my favorite companies to use when I travel to Oslo. They are included here because they consistently find deals, offer world-class customer service and great value, and overall, are better than their competitors.
Momondo – This is my favorite booking site. I never book a flight without checking here first.
Skyscanner – Skyscanner is another great flight search engine which searches a lot of different airlines, including many of the budget carriers that larger sites miss. While I always start with Momondo, I use this site too as a way to compare prices.
Airbnb – Airbnb is a great accommodation alternative for connecting with homeowners who rent out their homes or apartments.
Hostelworld – This is the best hostel accommodation site out there, with the largest inventory, best search interface, and widest availability.
Couchsurfing – This website allows you to stay on people's couches or spare rooms for free. It's a great way to save money while meeting locals who can tell you the ins and outs of their city. The site also lists events you can attend to meet people (even if you're not staying with someone).
Booking.com – The best all-around booking site that constantly provides the cheapest and lowest rates. They have a no money down policy, great interface, and the widest selection of budget accommodation. In all my tests, they've always had the cheapest rates out of all the booking websites.
Intrepid Travel – If you want to do a group tour around Sweden, go with Intrepid Travel. They offer small group tours that use local operators and leave a small environmental footprint. If you go on a tour with anyone, go with them. And, as a reader of this site, you'll get a discount when you click the link!
Rome 2 Rio – This website allows you to see how to get from point A to point B the best and cheapest way possible. It gives you all the bus, train, plane, or boat routes that can get you there as well as how much they cost.
World Nomads – I buy all my travel insurance from World Nomads. They have great customer service, competitive prices, and in-depth coverage. I've been using them since I started traveling in 2003. Don't leave home without it!
EatWith – This website allows you to eat home cooked meal with locals. Locals post listings for dinner parties and specialty meals that you can sign up for. There is a fee (everyone sets their own price) but this is a great way to do something different, pick a local's brain, and make a new friend.
Oslo Gear and Packing Guide
If you're heading on the road and need some gear suggestions, here are my tips for the best travel backpack and for what to pack!
The Best Backpack for Travelers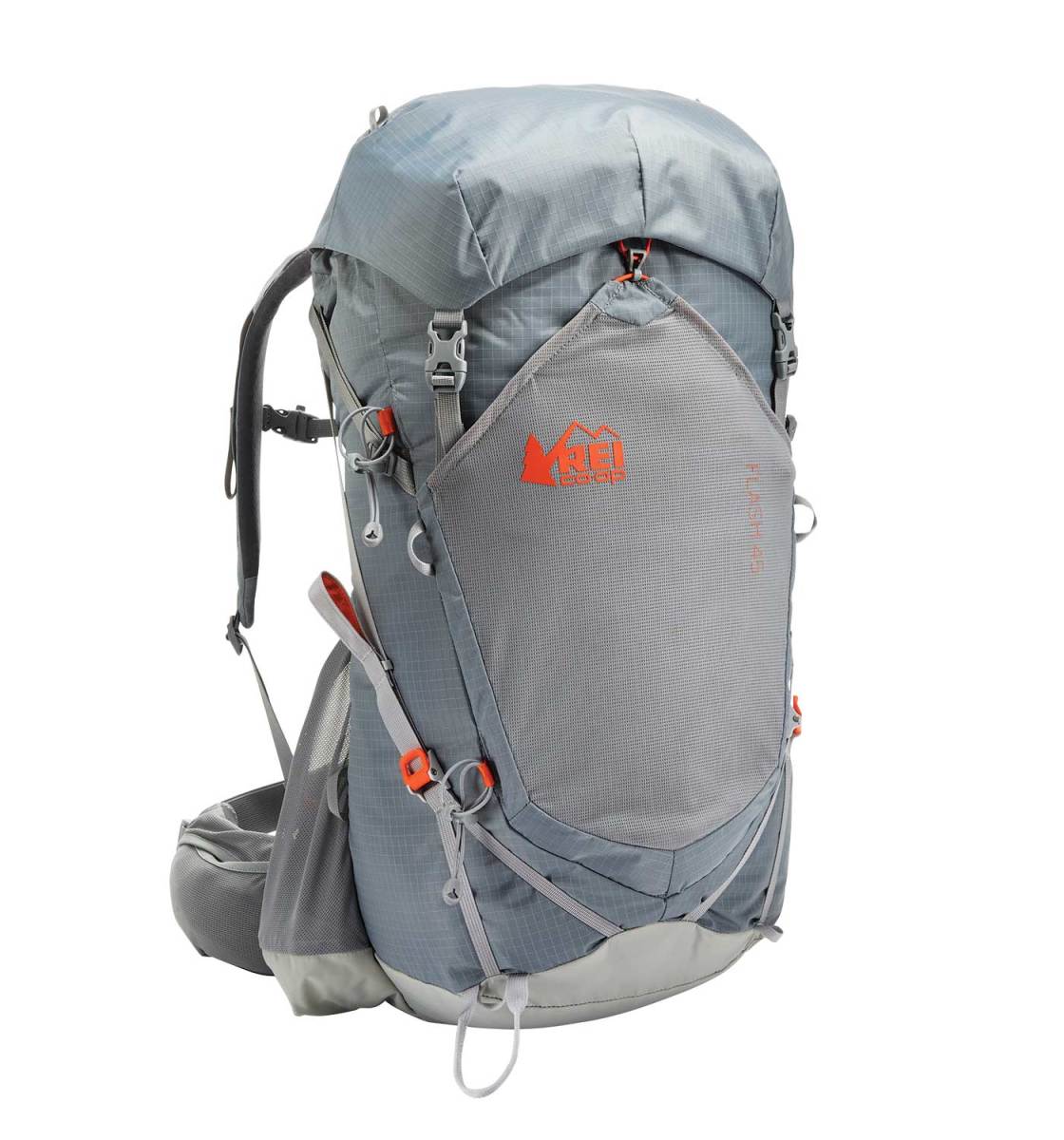 What's the best backpack for traveling long-term? I recommend the
REI Flash 45 Pack
. It's light and comfy, front loading, and fits perfectly in an airplane's overhead bin.
Size:
45-47L
Straps:
Thick and cushy with compression technology that pulls the pack's load up and inwards so it doesn't feel as heavy.
Features:
Removable top lid, large pocket at the front, hydration compatible, contoured hip belt
If you want something different, refer to my article on how to choose the best travel backpack for tips on picking a pack and other backpack suggestions.
What to Pack for Your Trip
Clothes
1 pair of jeans (heavy and not easily dried, but I like them; a good alternative is khaki pants)
1 pair of shorts
1 bathing suit
5 T-shirts
1 long-sleeved T-shirt
1 pair of flip-flops
1 pair of sneakers
6 pairs of socks (I always end up losing half)
5 pairs of boxer shorts (I'm not a briefs guy!)
1 toothbrush
1 tube of toothpaste
1 razor
1 package of dental floss
1 small bottle of shampoo
1 small bottle of shower gel
1 towel
Deodorant
Small Medical Kit (safety is important!!!)
Miscellaneous
Female Travel Packing List
I'm not a woman, so I don't know what a woman wears, but Kristin Addis, our solo female travel guru, wrote this list as an addition to the basics above:
Clothing
1 swimsuit
1 sarong
1 pair of stretchy jeans (they wash and dry easily)
1 pair of leggings (if it's cold, they can go under your jeans, otherwise with a dress or shirt)
2-3 long-sleeve tops
2-3 T-shirts
3-4 spaghetti tops
1 light cardigan
Toiletries
1 dry shampoo spray & talc powder (keeps long hair grease-free in between washes)
1 hairbrush
Makeup you use
Hair bands & hair clips
Feminine hygiene products (you can opt to buy there too, but I prefer not to count on it, and most people have their preferred products)
For more on packing, check out these posts:
Oslo Travel Guide: Related Articles
Want more info? Check out all the articles I've written on backpacking/traveling Norway and continue planning your trip:
Photo credits: 2 – Stefan Krasowski, 5 – Francisco Antunes