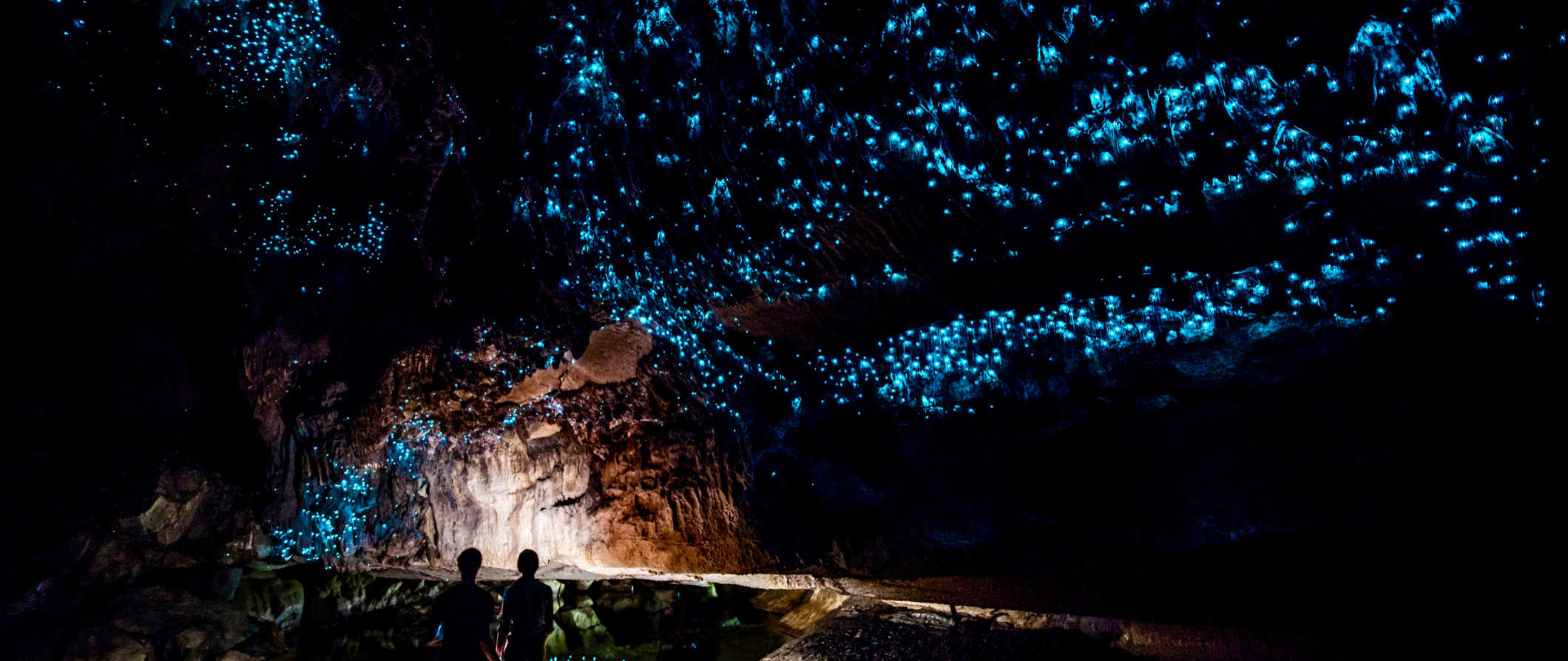 More than 30 million years after Waitomo first rose from the ocean floor, its unique underground limestone formations stand out as one of New Zealand's most beautiful and popular natural wonders.
Travelers come here to explore the region's underground caves, abseil in them, and see the famous glowworms (which are one of the coolest things to see in the entire country) that inhabit their ceilings. They're simply breathtaking.
Beyond the caves, I found Waitomo to be quiet, laid back, and relaxing. There's a lot of natural beauty here and the tiny is really small. But you won't need more than two days here unless you are going to use the town as a base to explore the wider region (then, you'll, of course, need more).
This travel guide to Waitomo will show you how to save money and make the most out of your trip!
Top 5 Things to See and Do in Waitomo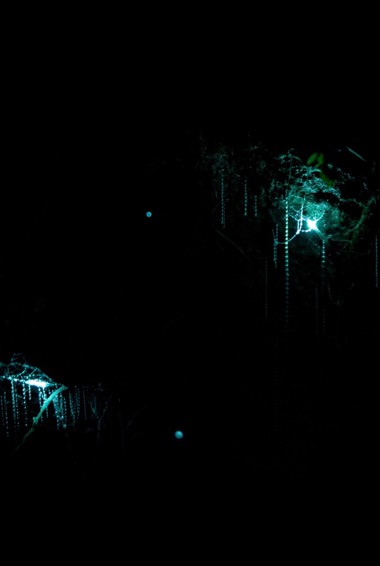 1. See the glowworms
Waitomo's underground caves are full of glow worms (they're actually fly larvae that emit a phosphorescent glow). You can walk, abseil, and float down underground river to see them. A three-hour rafting trip is the standard visit, but if you want to abseil there's a five-hour option too. Prices start at 55 NZD.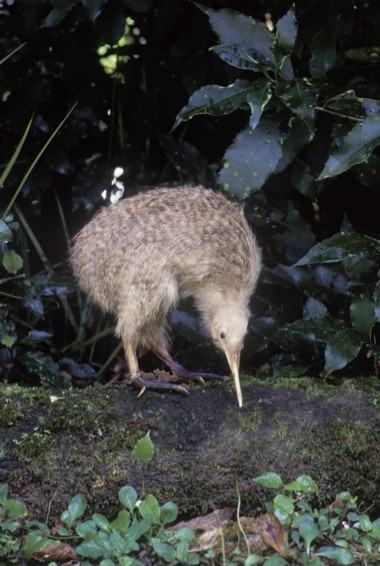 2. Visit Otorohanga Kiwi House & Native Bird Park
Here you'll see New Zealand's national bird, the kiwi, as well as other wildlife from the area including weka and kea (a weka is a brown flightless bird, about the size of a chicken and a kea is a large olive-green parrot). Admission is 26 NZD.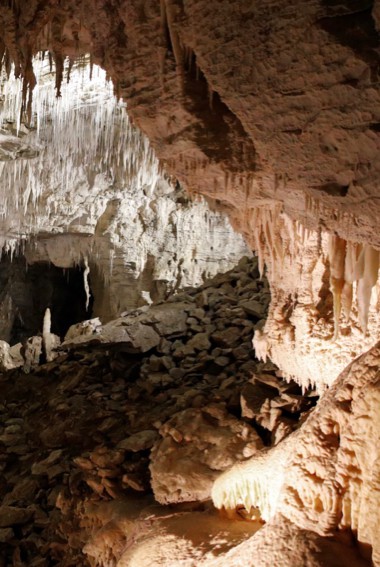 3. Explore Ruakuri Cave
Ruakuri was discovered by the local Maori 500 years ago. It takes its name from the wild dogs that made their home in the entrance. Admire the limestone and crystal formations and get up close to glow worms. The cave takes about 75 minutes to explore (it's the longest in the country). Guided tours are 74 NZD.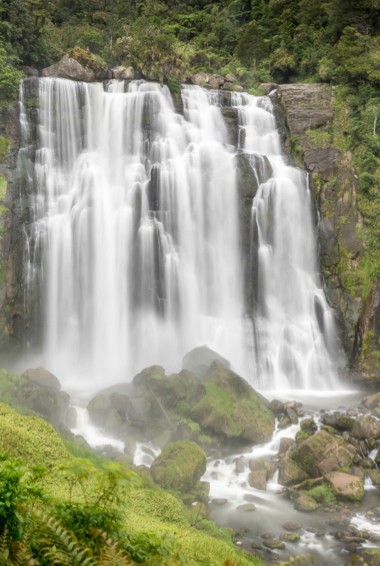 4. Hike to Marokopa Falls
This waterfall is one of the most beautiful in all of New Zealand. It's 35-metres tall and located in the Tawarau Forest (near the Waitomo glowworm cave). The trail takes only around 20 minutes. Bring a picnic and a book and spend a couple of hours relaxing. (It's free too.)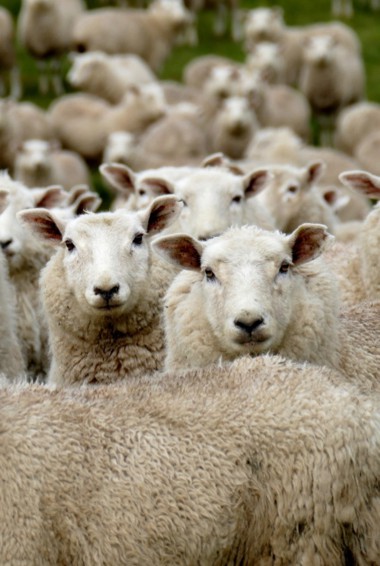 5. Attend the Kiwi Culture Show
This countryside theater has a recurring, hour-long family-friendly performance that showcases local culture and history. There are log sawing and sheep shearing demonstrations, a sheepdog performance, and even a performance by a very intelligent pig! There's heavy audience participation, making it a fun and interactive show for children and families. Tickets are 28 NZD. NOTE: The performance is temporarily suspended due to COVID.
Other Things to See and Do in Waitomo
1. Visit the Waitomo Caves Discovery Centre
This small museum highlights the history of Waitomo's caves and glowworms. You'll learn about the different ecosystems, how caves form, the flora and fauna that thrive underground, and why there are so many "glowworms." They also have tons of information about all the caves and tours you can book. Admission is 5 NZD and free with most cave tours.
2. Explore Aranui Cave
This is one of the smaller caves in the region and is often overlooked. It's a dry cave so there isn't as much living here as in the other caves. However, you'll see gorgeous limestone formations as well as stalactites and stalagmites. Tickets are 55 NZD for adults.
3. Admire Mangapohue Natural Bridge
Mangapohue Natural Bridge is the main highlight on the one-hour scenic drive from Waitomo to Marokopa. The track follows a boardwalk through an impressive limestone gorge that takes you underneath a 17-meter high limestone arch, which spans the Mangapohue river. The arch is all that remains of an ancient cave system. The bridge is just 25km west of Waitomo. Don't miss the Marokopa Falls while you're here (see below).
4. Go blackwater rafting
Black water rafting involves riding an inner tube down an underground river. You'll swim, crawl through narrow passages, jump off waterfalls, and rappel down cliffs. It's super fun! Prices start at 150 NZD.
5. See the Piripiri Caves
If you're heading to the Marokopa Falls or Mangapohue Natural Bridge, make a quick stop at the Piripiri Caves. It's a small limestone cave where you'll see all kinds of stalactites hanging from the ceiling. It won't take more than 10 minutes to see but it's a neat stop to build into an existing itinerary. It's one of the few free caves in the area. Bring a flashlight as it will be dark.
6. Explore Pureora Forest Park
This huge park spans over 760 square kilometers and is teeming with wildlife. Established in 1978 after pressure from anti-logging activists, it's a majestic place to explore and marvel and the towering trees, including the giant totara, which reaches heights of over 60 meters. There are several hiking and biking trails and there's even a buried forest here, a consequence of the Taupo eruption (following the eruption of Taupo crater in 186 BCE, a forest was completely buried under volcanic rock). You can also camp here for 8 NZD per night. The park is about 2 hours away from Waitomo. Admission is free.
7. Bike the Timber Trail
Located in Pureora Forest, this 85-kilometer-long trail is perfect for biking. The trail follows a collection of old tram lines and large suspension bridges. There are three main starting points to the trail (Pureora Village, Kokomiko Rd, Ongarue) and most people do the trail over two days. It doesn't complete in a loop, so you'll have to circle back to where you started. There is a shuttle operating between the main stops so you can arrange pick-up times based on how far you plan to go. Shuttle tickets are 50 NZD. Renting a bike for a day costs around 80 NZD (or 120 NZD for two days).
For more information on other destinations in New Zealand, check out these guides:
Waitomo Travel Costs
Hostel prices – There are only two hostels here so be sure to book in advance. Beds in a 4-6-bed dorm cost around 35 NZD per night. Free Wi-Fi and free parking included at both hostels, and both hostels also have kitchens for cooking your own food. Private rooms begin at 80 NZD per night.
For those traveling with a tent, a basic plot without electricity costs around 15 NZD per night. If you have a camper van, be sure to download the Campermates app, which lets you find nearby campsites, gas stations, and dump stations.
Budget hotel prices – Budget hotel and motel prices vary by season but expect to pay at least 120 NZD for a double room. Most budget hotels include free Wi-Fi and some even include access to a kitchen. Very few offer free breakfast.
Airbnb is limited here. Expect to pay at least 60 NZD per night for a private room while an entire home or apartment costs at least 100 NZD per night.
Food – Restaurants in Waitomo are few and far between, owing to the region's small population. A typical meal at one of the town pubs will cost around 20 NZD. Expect common New Zealand favorites like lamb, meat pies, fish and chips, and seafood.
Fast food options are limited here (there's a McDonald's and a Subway in nearby Otorohanga). A combo meal costs around 12 NZD. There's also pizza in both Otorhanga and Te Kuiti. For a large pizza, prices start around 13 NZD.
For a beer at the bar, expect to pay around 9 NZD. A latte costs around 5 NZD while a bottle of water costs around 2.50 NZD.
If you choose to cook your food, plan to spend around 75-85 NZD per week on basic foodstuffs like rice, pasta, vegetables, eggs, chicken, and some meat. Stock up on groceries in Otorohanga or Te Kuiti (two nearby towns) as the shopping options around the caves are extremely limited.
Backpacking Waitomo Suggested Budgets
If you're backpacking Waitomo, my suggested budget is 80-105 NZD per day. This assumes you're staying in a hostel or camping, limiting your drinking, cooking all of your meals, sticking to cheap or free activities (like hiking and free caves), and not renting a vehicle. On the higher end of this budget, you can do a quick glow worm walk.
On a mid-range budget of about 240 NZD per day, you can stay in a budget hotel or Airbnb, eat most meals, rent a small car for a couple of days, and enjoy a few activities such as cycling or blackwater rafting.
On a "luxury" budget of 425 NZD day or more, you can stay in a nice hotel, eat out for all your meals, take some organized tours, rent a car for more days, drink more, and enjoy all the attractions Waitomo has to offer!
You can use the chart below to get some idea of how much you need to budget daily, depending on your travel style. Keep in mind these are daily averages — some days you'll spend more, some days you'll spend less. We just want to give you a general idea of how to make your budget. Prices are in NZD.
Accommodation
Food
Transportation
Attractions
Average Daily Cost
Backpacker
35
15
5
25-50
80-105
Mid-Range
90
45
50
50
240
Waitomo Travel Guide: Money-Saving Tips
Unless you plan on doing a lot of adventure tours in Waitomo, you can easily stick to a budget here. There's not a lot to do outside the caves that costs a lot of money. Here are some additional tips to help you save money in Waitomo:
Take the quick glowworm tour – You can take a guided walk through one of the smaller glowworm caves for around half the price of a full, multi-hour tour. The walk lasts an hour and, while not as exciting as the caving adventure, you'll still see plenty of glowworms.
Buy a combo upgrade to see the caves – If you combine multiple cave tickets, you'll save some money. For example, the Aranui Cave is 55 NZD regular price, but when combined with the Waitomo glowworm caves ticket, it's 85 NZD for both. Triple combos will save you even more.
Find deals at bookme.co.nz – If you're flexible with your dates, this website often has great deals. You can find blackwater rafting tours for up to 50% off! Also, try grabone.co.nz for more deals.
Cook your food – Eating out in New Zealand will always hurt your budget. It's not cheap to eat out in the country and, frankly, there's not a lot of great restaurants in this area. If you're on a budget, save your money and cook your own meals instead.
Stay with a local – While there are not many Couchsurfing hosts available in the area there are still some. Try staying with a local to cut down on your accommodation costs.
Avoid the high season – Prices will be upwards of 25% higher during the summer months so avoid peak tourist season if you can!
Get a temporary job – If you're running low on money and still have plenty of time left in New Zealand, check Backpackerboard.co.nz for temporary yet well-paying gigs.
Transport vehicles – Campervan and car relocation services will provide you with a free vehicle and gas as you drive it from one destination to another. This can be a great way to save a lot of money if you're flexible with timing. Check Transfercar.co.nz to see what's available.
Bring a water bottle – The tap water in New Zealand is safe to drink so bring a water bottle with you to save money. LifeStraw makes a reusable bottle with a built-in filter so you can always be sure your water is clean and safe!
Where to Stay in Waitomo
There are only two hostels in Waitomo. Both are pretty decent:
How to Get Around Waitomo
Bus – There are no public buses in Waitomo (there are intercity buses that make stops here, however). You can walk most places though. Expect to pay around 20 NZD for a one-hour bus to Hamilton (one of the larger cities nearby).
Shuttle – Most organized tours will pick you up and return you to your hostel or hotel free of charge.
Bicycle – Bike rentals cost 80 NZD for a full-day rental.
Taxis – Unfortunately, there are no taxis or ride-shares (like Uber) in Waitomo. The town is too small.
Car rental – Renting a car is the best way to explore the region as public transportation is non-existent. A small car costs around 75 NZD per day.
When to Go to Waitomo
It's best to visit Waitomo in the summer, from December to March (remember we're in the southern hemisphere). It's peak tourist season, however, the weather is perfect, sitting around 22°C (71°F). If you're going to be rafting or going in the water, the warmer temperatures will make your experience much more pleasant.
In the winter, it can get really cold in the caves (2°C/35°F).
The shoulder seasons (spring/autumn) are a good time to visit if you're on a budget as prices will be a little cheaper. The weather won't be as nice but it will still be temperate.