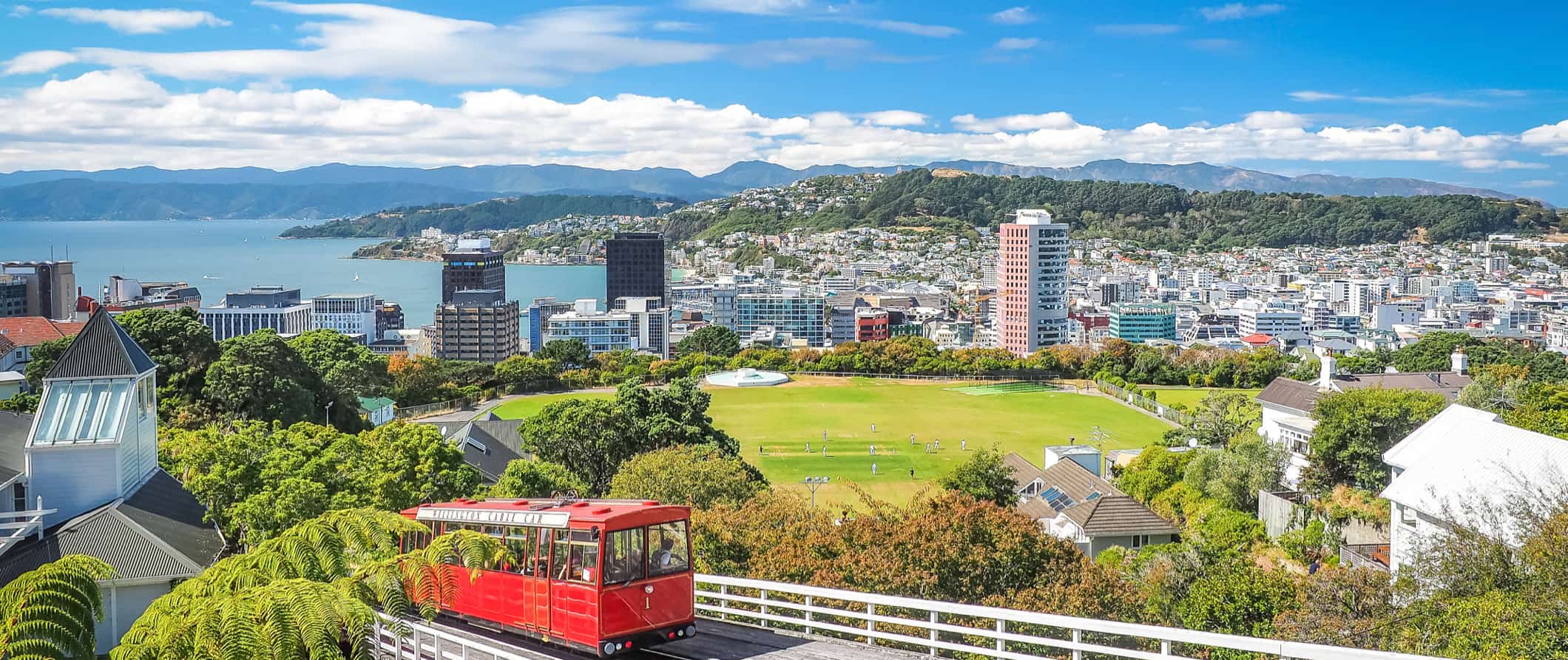 Though severely damaged by earthquakes a decade ago, Christchurch has made a comeback. It's a brand new city filled with funky bars, markets, new restaurants, shops, and art exhibits.
The locals have worked hard to rebuild and there is a community spirit here that really shines. I always love visiting as there's a lot to see and do here. It's a really wonderful place that also makes for a good base to see the surrounding region too.
This travel guide to Christchurch can help you plan your trip to what I think is one of the now coolest destinations in the country.
Top 5 Things to See and Do in Christchurch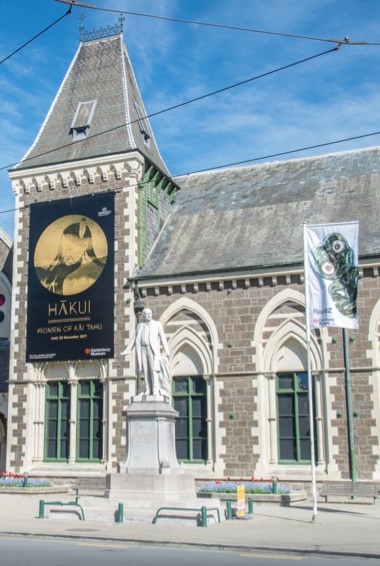 1. Check out Canterbury Museum
This museum highlights Christchurch's past. Among its permanent exhibits, you'll find an awesome replica of the city during the Victorian era. It has entire shops and store fronts that create an immersive experience. There's a fascinating WWI exhibit and rotating temporary art exhibits as well. Admission is free.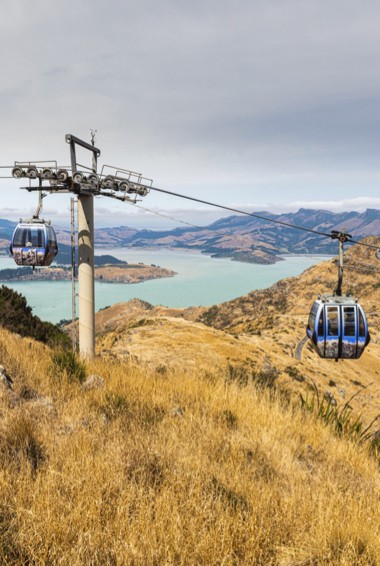 2. Ride the Christchurch Gondola
If you are in Christchurch, take the gondola ride up Mount Vaendish. The ride is 10 minutes and offers the best views of the city. There is a restaurant at the top if you want to grab a bite to eat while you enjoy the scenery too. Most people walk back down (you can also walk up; it takes around 45 minutes). Tickets are 30 NZD round trip.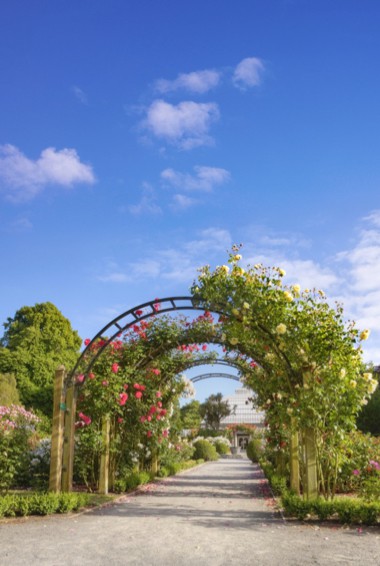 3. Cycle through Hagley Park
Created in 1855 and spanning over 400 acres, this is the city's version of Central Park. It's home to playgrounds, a cricket ground, golf course, netball courts, and lots of green space for relaxing. The city's Botanic Gardens (which are free to enter) and the tranquil Avon River are also here.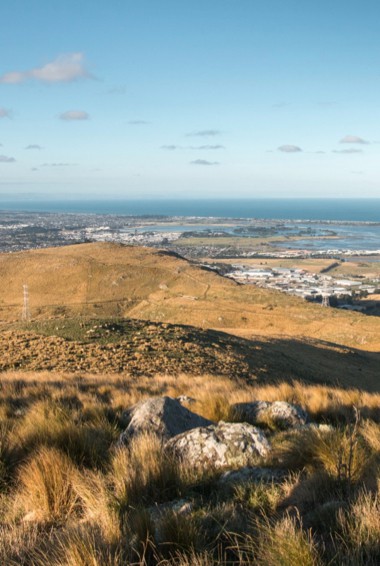 4. Hike in Port Hills
This range of hills is located south of Christchurch. The peaks, which reach heights of 200-500m, are the remnants of an extinct volcano. They offer tons of hiking trails for travelers looking to stretch their legs. The Crater Rim track is a moderate trail that takes the better part of a day to complete but offers stunning views of the entire region (you can do smaller sections of it in just 1-2 hours). For an easier hike, try the Godley Head Coastal Walk.
5. Experience the foodie scene
Christchurch is home to a growing food and drink scene that has turned the city into one of the best foodie destinations in the country. Check out Dux Central for craft beer and the food trucks in Cathedral Square (on Fridays) for a wide variety of delicious eats. And don't miss Little High Eatery too!
Other Things to See and Do in Christchurch
1. Visit the International Antarctic Centre
Founded in 1990, the AIC is home to the New Zealand, United States, and Italian Antarctic programs. It's also home to The Antarctic Attraction, a massive Antarctic exhibit and cafe. Here you'll find a lot of information on the environment and wildlife of Antarctica as well as a simulated Antarctic environment where you can pose for photos and learn about the climate. The exhibit is targeted toward kids but even adults find it fun. Tickets are 49 NZD.
2. Check out the Willowbank Wildlife Reserve
This wildlife park has over 95 species of animals, from exotic birds to heritage domestic animals to animals native to New Zealand (including kiwis!). You can feed wild eels and lemurs, get up close to local livestock breeds, and there are even pony rides for small children. Like the Antarctic Center, this is a good place to visit with kids as they'll not only learn about the animals but about the important conservation work the park is doing. Tickets are 32.50 NZD.
3. Explore Cathedral Square
Known as the Square, this is the main hub of the city. For over 150 years, the Square has been the primary gathering point for events and festivals and is a popular spot to relax and people-watch in the summer. The Christchurch Cathedral is located here, as is the 18m-high metal sculpture Chalice, designed by Neil Dawson to commemorate the 150th anniversary of the city is here too. On Fridays, the Square hosts an awesome food truck market.
4. Attend a festival
Christchurch is the main city for festivals in New Zealand. There is typically something going on every month, such as the South Island Wine and Food Festival in December, the Christchurch Lantern Festival in February, and the Great Kiwi Beer Fest in January. Other noteworthy festivals are the World Busker's Festival in January, which includes dozens of performers and lasts several weeks, and Christchurch's Holi Festival (held every February). To find out what's happening during your visit, use the site eventfinda.co.nz.
5. Visit the Centre of Contemporary Art
If contemporary art is your thing, don't miss Christchurch's CoCA. This non-profit gallery is home to rotating exhibitions that change each quarter so there is always something new to be seen (you can check their website for up-to-date exhibitions). While contemporary art isn't my cup of tea, there are some pretty ambitious and unique exhibitions here from both local and international artists. Admission is free.
6. Shop at Lyttelton Farmers Market
Whether you are looking to stock up on some groceries or just want to check out an authentic local market, make time for a visit here. The market is full of seasonal produce, bread, cheese, honey, eggs, relishes, and much more. There is always great people-watching and occasionally live music. The market is just 12km outside of town, accessible by both car and bus. It's is open on Saturdays from 10am-1pm. Arrive early to beat the crowd.
7. Visit the Christchurch Art Gallery
Christchurch Art Gallery Te Puna o Waiwhetu (commonly called the Christchurch Art Gallery) is the largest museum on the South Island and home to some of New Zealand's best artwork. You'll find a lot of landscapes, portraits, and modern art here. The exhibitions are always changing, so check their website to see what's on during your visit. Admission to the museum is free and there are also free guided tours daily at 11am and 2pm (which last around an hour). Expect to spend a few hours if you really want to see everything.
8. Tour Christ's College
Christ's College is a private school for boys that was founded in 1850. If history and architecture are your thing, it's worth taking their tour. The school is home to a number of heritage buildings and you can learn a lot about the city and its past through the historic lens of the school. If you're not a history buff, I'd skip this. But for anyone looking to really examine the nitty-gritty historical details of the region, don't miss a tour here. Tours cost 10 NZD and run weekdays at 10am and 2pm. The tours last 80 minutes.
9. Visit Quake City
This museum and its interactive exhibits were created to recount personal stories from the 2010 and 2011 earthquakes. There were 185 deaths and almost 2,000 injuries between the two. There's extensive information about the area's quake-prone past and personal accounts from the disasters. Admission is 20 NZD.
10. Sumner and Scarborough Beach
Located just outside the city, this is a popular summer spot for locals looking to soak up some sun and relax on the beach. There is a small village nearby with lots of charming cafes and restaurants and you can also take surfing lessons here as well. There's a beach promenade that stretches along the coast, making both beaches easily accessible (they are just 1km from each other). You can reach the area via public bus too so it's an easy and affordable way to get out of the city for a few hours.
For more information on other destinations in New Zealand, check out these guides:
Christchurch Travel Costs
Hostel prices – Dorms with 6-8 beds cost between 26-30 NZD per night. Free Wi-Fi is standard and most hostels also have self-catering facilities. Only one hostel offers free breakfast (Kiwi Basecamp). Private rooms start at 70 NZD for a double, while singles are closer to 55 NZD per night.
For those traveling with a tent, camping is available outside the city for as low as 15 NZD per night for a basic plot without electricity. If you're driving a self-contained camper van (one with its own water supply and bathroom), there are plenty of free places to park overnight in and around the city. Use the app park4night to find them.
Budget hotel prices – Budget hotels start at 100 NZD per night. Expect basic amenities like TV, AC, and coffee/tea machines. For Airbnb, private rooms start at 40 NZD (though they average closer to 75 NZD) while entire homes/apartments cost at least 80 NZD.
Food – Eating out in Christchurch is expensive. Expect to pay around 20 NZD for a casual meal of traditional cuisines like lamb or seafood. For something fancier, like a three-course meal with a drink, you're looking at at least 50 NZD or more.
You can find sandwiches at cafes for 10 NZD and fast food like McDonald's is around 13 NZD for a combo meal. Chinese/Thai/Indian food can be found for around 13 NZD while a large pizza is around 15 NZD.
A beer at the bar costs around 10 NZD, a cappuccino or latte is 5 NZD, and bottled water costs 3 NZD.
If you choose to cook your own food, plan to spend between 70-80 NZD per week on basic staples like rice, pasta, vegetables, eggs, and some meat. PaknSave is typically the cheapest supermarket.
Backpacking Christchurch Suggested Budgets
On a backpacker budget of 60-75 NZD per day, you'll be able to afford a hostel dorm, need to cook all of your meals, take public transportation to get around, limit your drinking, and do free activities like visiting the free galleries and go hiking. If you want to drink more, add 10-20 NZD to your daily budget.
On a mid-range budget of around 185 NZD per day, you can stay in an Airbnb, eat out often, enjoy a few drinks at the bar, take the occasional Uber to get around, and do some paid activities like ride the gondola and visit Quake City.
On a "luxury" budget of 455 NZD per day or more, you can stay in a hotel, eat out as much as you want, enjoy drinks as often as you want, rent a car for some day trips, and do as many paid activities as you want. This is just the ground floor for luxury though — the sky is the limit!
You can use the chart below to get some idea of how much you need to budget daily, depending on your travel style. Keep in mind these are daily averages — some days you'll spend more, some days you'll spend less (you might spend less every day). We just want to give you a general idea of how to make your budget. Prices are in NZD.
Accommodation
Food
Transportation
Attractions
Average Daily Cost
Backpacker
30
10-15
10
10-20
60-75
Mid-Range
90
50
20
25
185
Christchurch Travel Guide: Money-Saving Tips
Like most cities in New Zealand, Christchurch isn't a budget-friendly destination. However, if you stay at cheap accommodations or Couchsurf, stick to drinking during happy hours, avoid eating out, and visit during the shoulder season you'll be able to cut your costs without limiting yourself too much. Here are ways to save money in Christchurch:
Get a Metrocard – If you plan to spend an extended time in Christchurch you can save money on public transportation by buying a Metrocard. These reloadable cards cost 5 NZD but they reduce bus fares by almost 50%, which adds up if you're here for a few days and are using public transportation.
Cook your food – Eating out in Christchurch can really hurt your budget. Cook your own meals to save money.
Stay with a local – Try staying with a local via Couchsurfing. In addition to free accommodation, you'll also get valuable insight into the area from a local!
Avoid the high season – Prices are higher during the summer months (accommodation can be as much as 20-25% more expensive). Avoid peak tourist season if you're on a budget.
Find deals at bookme.co.nz – If you're looking for activities and are flexible with your dates, this website often has great deals. You can find tours and activities for up to 50% off!
Save money on rideshares – Uber is often cheaper than taxis and is the best way to get around a city if you don't want to wait for a bus or pay for a taxi.
Hit happy hour – Many bars offer cheap happy hours. Hit them up to save a few dollars.
Clean in exchange for your room – Some hostels in the city let you trade a few hours of cleaning and making beds for free accommodation. Use Worldpackers.com to find opportunities.
Get a temporary job – If you're running low on money and still have plenty of time left in New Zealand, check Backpackerboard.co.nz for temporary yet well-paying gigs.
Transport vehicles – Campervan and car relocation services will provide you with a free vehicle and gas as you drive it from one destination to another. This can be a great way to save a lot of money if you're flexible with timing. Check Transfercar.co.nz to see what's available.
Enjoy nature – Remember that nature is free! The city and surrounding area is home to tons of free outdoor activities, hiking trails, and beaches. While the adventure activities can eat into your budget, there are plenty of trails and walks here to keep you busy and save you money.
Bring a reusable water bottle – The tap water in Christchurch is safe to drink so bring a water bottle to save money and reduce your reliance on single-use plastic. LifeStraw makes a bottle that has a built-in filter so you can be sure your water is always clean and safe.
Where to Stay in Christchurch
Christchurch has plenty of budget-friendly hostels in the city. Here are my recommended places to stay Christchurch:
How to Get Around Christchurch
Public transportation – Buses are the most common way of navigating the city. Cash fares start at 4.20 for a single journey and increase based on how far you travel. With a pre-paid Metrocard, single tickets start at 2.65 NZD. A one-way ticket to the airport costs 8.50 NZD without a Metrocard and 2.65 NZD with one.
Metrocards can be purchased around the city and cost 5 NZD. You'll need to load at least 10 NZD onto the card, but you'll save that after just a couple of days exploring the city.
Taxi – Taxis here are expensive and should be avoided. Rates generally start around 3 NZD and go up by 3 NZD per kilometer. Avoid them if you can!
Ridesharing – Uber is available in Christchurch and is usually cheaper than taking a taxi.
Car rental – Car rentals can be found for 20 NZD for week-long rentals, or around 40 NZD per day for shorter periods. You won't need a vehicle to get around town so only rent one if you plan on exploring the region.
You'll need to have an International Driving Permit (IDP) to rent a car. You can obtain one in your home country before you leave.
Bicycle – Bike rentals can be found for around 35 NZD per day. It's one of the cheaper cities in the country when it comes to bike rentals. For a mountain bike, expect to pay closer to 50 NZD for a full-day rental.
When to Go to Christchurch
Christchurch is located on the east coast of the South Island. The climate is temperate with mild summers and cool winters. Summer is from December-February and it's the most popular time to visit the city. Kiwis also take their holidays during this time so things get busy here. The average daytime temperature in the summer in Christchurch is around 22°C (72°F). While warm, there is usually a sea breeze that keeps the temperature from rising too much.
Fall is from March-May and it's a nice time to visit if you want to beat the crowds. The weather is still enjoyable, with daily averages around 13°C (55°F).
Winter is from June-August. This is the cheapest time to visit as accommodation is usually discounted. Temperatures hover around 7°C (45°F) during the day and can fall to 0°C (32°F) at night. Frost is common, and snowfall can be expected a few times throughout the winter.
If you're on a budget, the shoulder season is probably of the best times to visit as you'll find lower prices and fewer people. However, if you're looking for warmer weather and a lively atmosphere, visit during the summer.
How to Stay Safe in Christchurch
Like the rest of the country, Christchurch is a safe destination to travel to. Even if you're traveling solo (including as a solo female traveler), you won't have anything to worry about here. There is a relatively low crime rate, though the nightlife here can get a little rowdy on the weekend (alcohol-fueled incidences are not uncommon). Take the normal common-sense precautions you would anywhere else, like being aware of your personal belongings at all times, and never leaving your drink unattended in a bar.
Earthquakes, like the one that badly damaged the city in 2011, are rare but do happen. Nevertheless, you'll want to familiarize yourself with the basic protocols for what to do should one occur during your visit. For added security, download a local weather app (like MetService NZ Weather) to stay up to date on abnormal weather and natural disasters. For additional security, download an offline map of the city in case you get lost.
Also, consider downloading the Hazard App from the Red Cross. It has all kinds of advice and tips for natural disasters and will also send out warnings and notifications should a disaster occur.
If you do experience an emergency, dial 111 for assistance.
Always trust your gut instinct. Make copies of your important documents, like your passport. Forward your itinerary along to friends or family so they'll know where you are.
The most important piece of advice I can offer is to purchase good travel insurance. Travel insurance protects you against illness, injury, theft, and cancellations. It's comprehensive protection in case anything goes wrong. I never go on a trip without it as I've had to use it many times in the past. You can use the widget below to find the policy right for you:
Christchurch Travel Guide: The Best Booking Resources
These are my favorite companies to use when I travel. They consistently have the best deals, offer world-class customer service and great value, and overall, are better than their competitors. They are the companies I use the most and are always the starting point in my search for travel deals.
Skyscanner – Skyscanner is my favorite flight search engine. They search small websites and budget airlines that larger search sites tend to miss. They are hands down the number one place to start.
Hostelworld – This is the best hostel accommodation site out there with the largest inventory, best search interface, and widest availability.
Booking.com – The best all around booking site that constantly provides the cheapest and lowest rates. They have the widest selection of budget accommodation. In all my tests, they've always had the cheapest rates out of all the booking websites.
Intrepid Travel – If you want to do group tours, go with Intrepid. They offer good small group tours that use local operators and leave a small environmental footprint. And, as a reader of this site, you'll get exclusive discounts with them too!
Get Your Guide – Get Your Guide is a huge online marketplace for tours and excursions. They have tons of tour options available in cities all around the world, including everything from cooking classes, walking tours, street art lessons, and more!
EatWith – This website allows you to eat home cooked meal with locals. Locals post listings for dinner parties and specialty meals that you can sign up for. There is a fee (everyone sets their own price) but this is a great way to do something different, pick a local's brain, and make a new friend.
bookme.co.nz – You'll get some really good last minute deals and discounts on this website! Just select what area you're traveling in, and see what activities are on sale.
treatme.co.nz – The locals use this website to find discount hotels, restaurants, and tours. You can save up to 50% off things like catamaran sailing lessons or three-course dinners.
SafetyWing – Safety Wing offers convenient and affordable plans tailored to digital nomads and long-term travelers. They have cheap monthly plans, great customer service, and an easy-to-use claims process that makes it perfect for those on the road.
Christchurch Gear and Packing Guide
If you're heading on the road and need some gear suggestions, here are my tips for the best travel backpack and for what to pack!
The Best Backpack for Travelers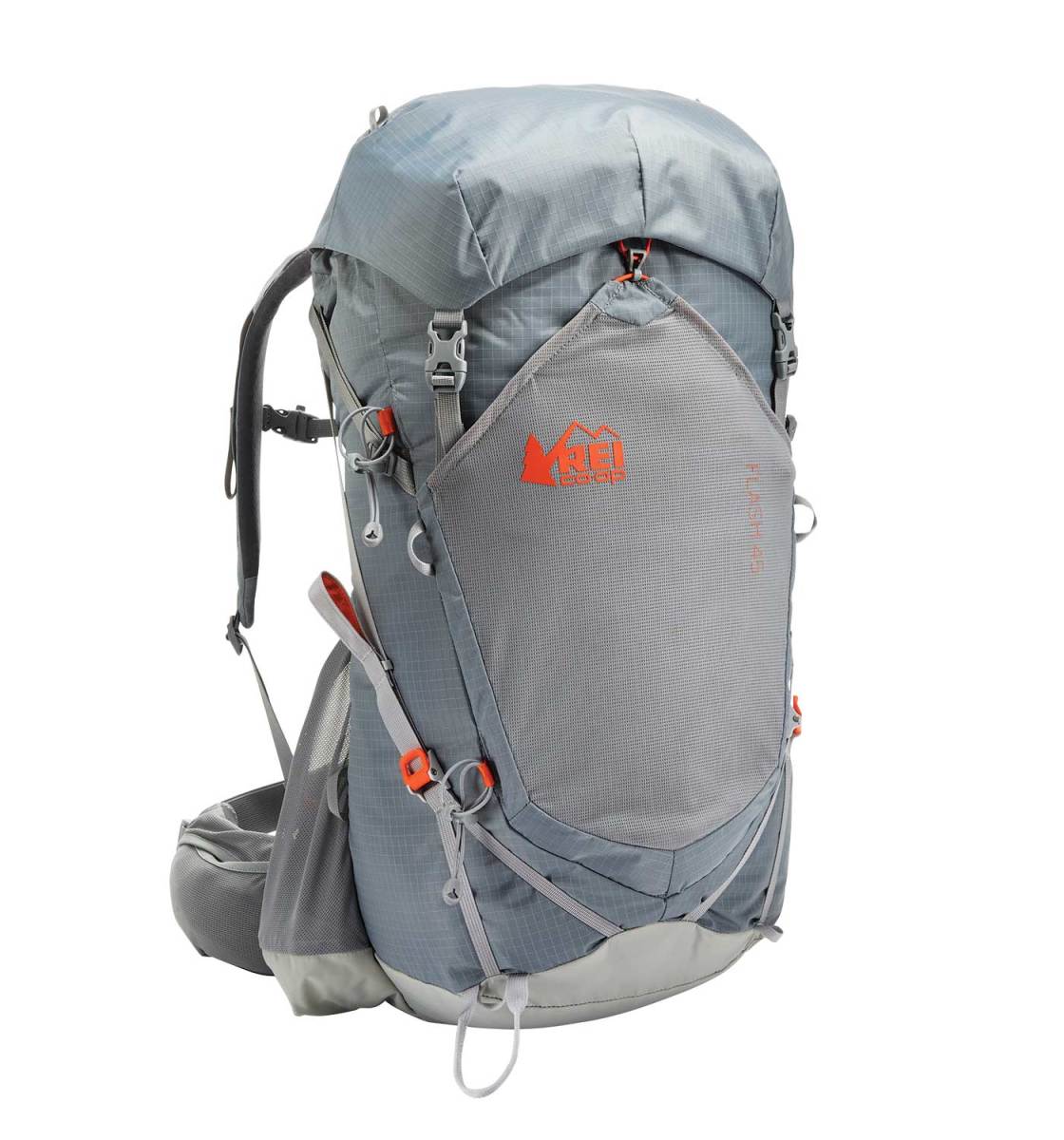 What's the best backpack for traveling long-term? I recommend the
REI Flash 45 Pack
. It's light and comfy, top loading, and fits perfectly in an airplane's overhead bin.
Size:
45-47L
Straps:
Thick and cushy with compression technology that pulls the pack's load up and inwards so it doesn't feel as heavy.
Features:
Removable top lid, pocket at the front, hydration compatible, contoured hip belt
If you want something different, refer to my article on how to choose the best travel backpack for tips on picking a pack and other backpack suggestions.
What to Pack for Your Trip
Clothes
1 pair of jeans (heavy and not easily dried, but I like them; a good alternative is khaki pants)
1 pair of shorts
1 bathing suit
5 T-shirts (Unbound Merino is my preferred company. If you're a member of NM+, you can get 15% off your purchase)
1 long-sleeved T-shirt
1 pair of flip-flops
1 pair of sneakers
6 pairs of socks (I always end up losing half)
5 pairs of boxer shorts (I'm not a briefs guy!)
1 toothbrush
1 tube of toothpaste
1 razor
1 package of dental floss
1 small bottle of shampoo
1 small bottle of shower gel
1 towel
Deodorant
Small Medical Kit (safety is important!!!)
Miscellaneous
Female Travel Packing List
I'm not a woman, so I don't know what a woman wears, but Kristin Addis, our solo female travel guru, wrote this list as an addition to the basics above:
Clothing
1 swimsuit
1 sarong
1 pair of stretchy jeans (they wash and dry easily)
1 pair of leggings (if it's cold, they can go under your jeans, otherwise with a dress or shirt)
2-3 long-sleeve tops
2-3 T-shirts
3-4 spaghetti tops
1 light cardigan
Toiletries
1 dry shampoo spray & talc powder (keeps long hair grease-free in between washes)
1 hairbrush
Makeup you use
Hair bands & hair clips
Feminine hygiene products (you can opt to buy there too, but I prefer not to count on it, and most people have their preferred products)
For more on packing, check out these posts:
Christchurch Travel Guide: Related Articles
Want more info? Check out all the articles I've written on backpacking/traveling New Zealand and continue planning your trip: