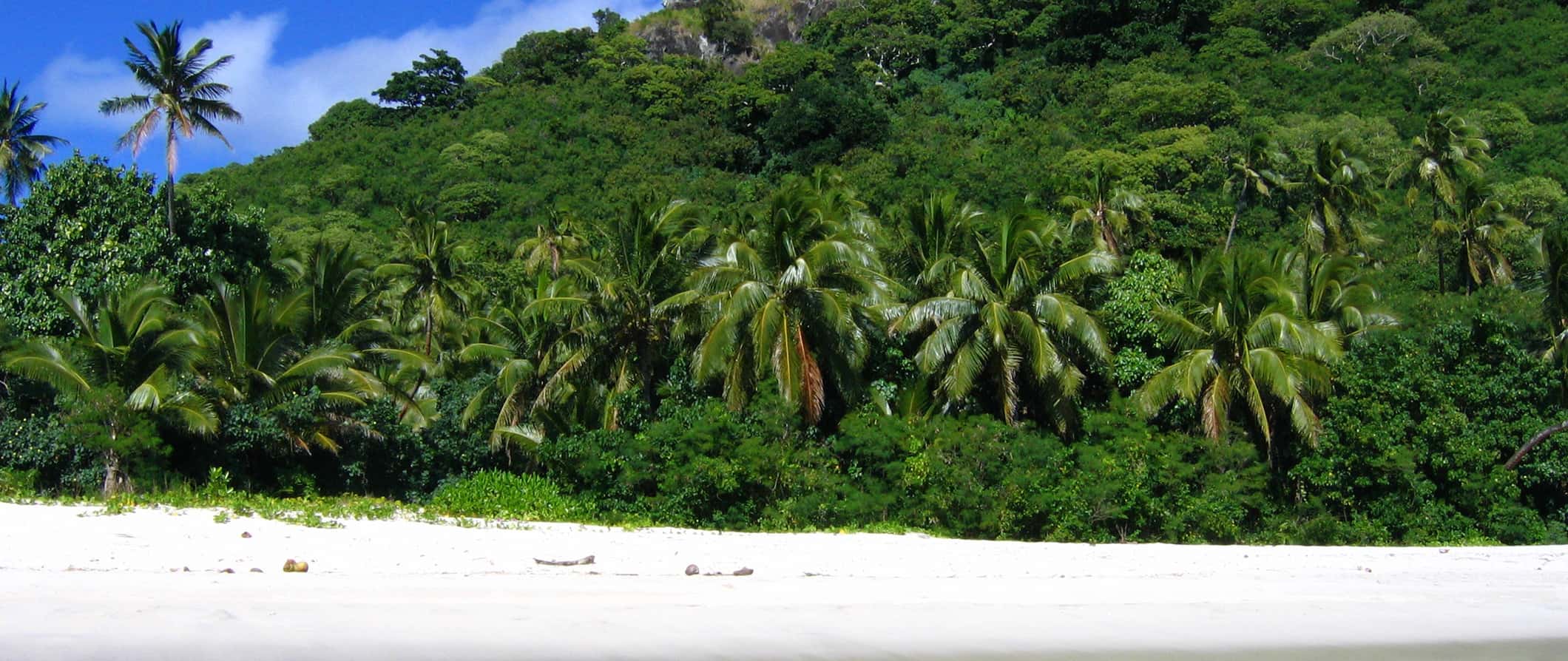 The Yasawa Islands are located in northwest Fiji and make up one of the most popular regions in the country, especially among budget travelers. Approximately 30 resorts are spread through the 12 major islands in the group. Most resorts provide basic accommodation, include meals, and contain access to natural and cultural sites.
These islands cater to those who are not looking to spend thousands per night at a resort but still want tropical serenity. I loved my time here and would go back in a heartbeat. It's the biggest backpacker destination in the country, too, due to its low prices. If you're on a limited budget, definitely visit the Yasawas!
This travel guide to the Yasawas can help you plan an affordable trip here.
Click Here for City Guides

Fiji
Top 5 Things to See and Do in the Yasawa Islands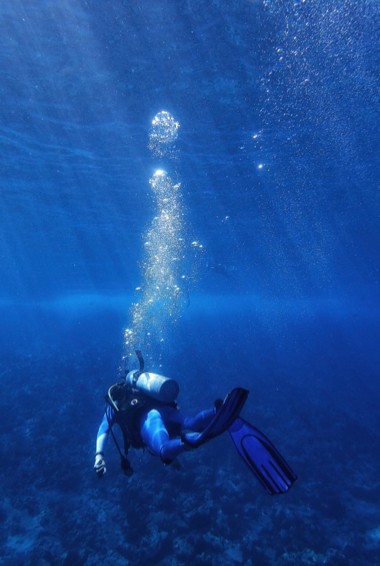 1. Scuba dive
Given the tropical waters that surround the islands, it's no surprise Fiji is home to some incredible snorkeling and diving. Diving is very cheap in these islands. I spent $640 FJD ($293 USD) to get
my PADI certification
.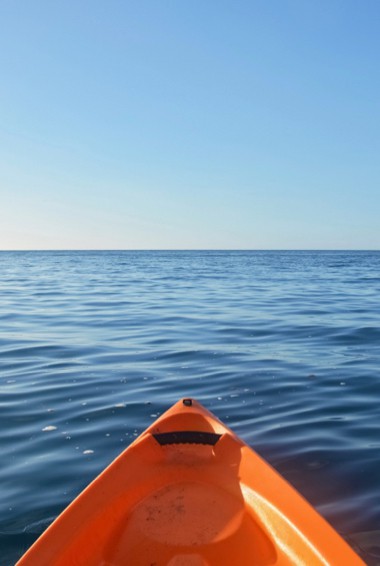 2. Go kayaking
The waters around the Yasawa Islands are calm and ideal for kayaking. Most resorts have kayaks for rent for a few dollars each hour, while others organize sightseeing tours. The water is so clear here, it's easy to see the tropical fish and coral from your boat as you paddle along!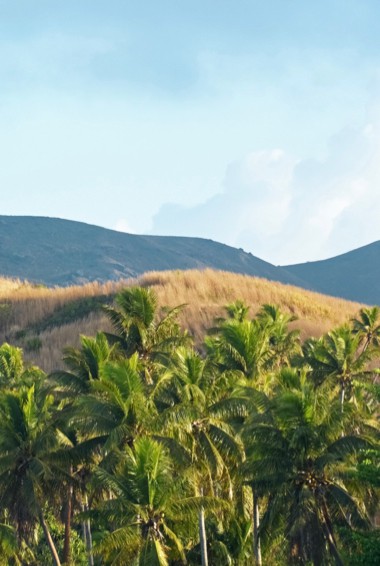 3. Take a hike
Most all of the islands have good hiking, and most of the islands are so small that you won't get lost. In Wayalailai, you can climb to the top of the mountain to see the sunrise, or hike the length of the island and cross the spit to Waya. Guides are available, or you can go alone. No matter what island you are at, the hiking is pretty easy and can be done in flip flops.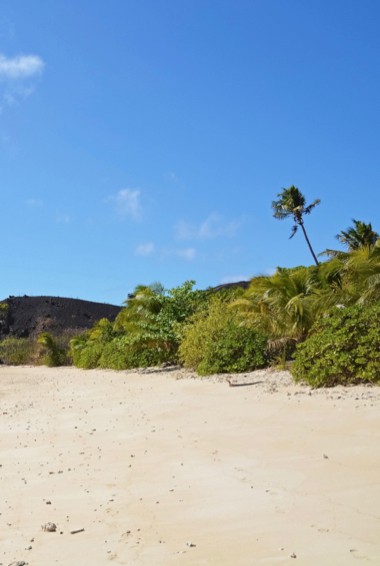 4. Relax
Honestly, these islands are far removed from civilization. You aren't going to find a TV, phone service, or constant Internet. Sit around, go for a swim, get a tan, drink a beer, read a book, and chill out. There's no need to do anything else here.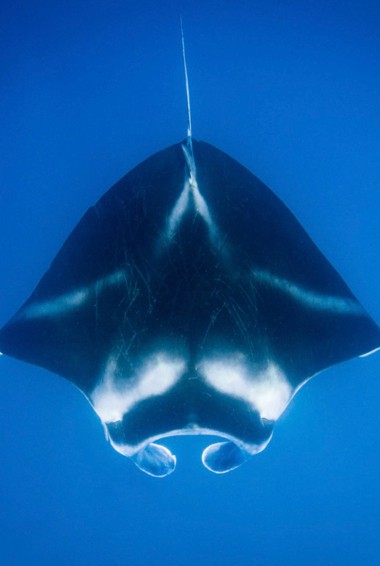 5. Swim with Manta Rays
This is a seasonal activity, available from May to October. During these months, manta rays pass through the channel between Drawaqa and Nanuya Balavu Islands to feed. Organized catamaran tours allow you to get up close and personal with them as you dive and snorkel in the islands' azure waters. Expect to pay around $335 FJD ($153 USD) for a full-day tour.
Other Things to See and Do
1. Visit the villages
To experience traditional Fijian life, visit the villages located on the larger islands. You can experience dance performances, kava ceremonies, church services, and eat traditional food. You can ONLY visit with an invitation or via a tour. Prices vary greatly between $44-437 FJD ($20-200 USD).
2. Tour the Sawailau Caves
You can visit these two separate caves through an organized tour. Inside the caves, light filters through the cavernous ceilings and touches on the ancient limestone formations. Expect to pay around $55 FJD ($25 USD) to go with a local guide.
3. Attend a kava ceremony
Kava kava is a root that has extremely calming effects when ingested (it's a mild sedative). Kava ceremonies are traditional and, at night time, you'll see almost all the locals sitting in a circle drinking it. I participated in a few ceremonies while I was on the islands, and I found it made me sleep better.
4. Take a Fijian Cooking Class
Fijian cuisine draws on influences from other South Pacific countries, as well as from China and India. All in all, this makes for an interesting mix of flavors. Take a cooking class at one of the resorts, and then enjoy eating the food you've learned to prepare. You'll get to experiment with exotic fruits, roots, spices, and more. Prices vary but expect to pay around $75 FJD ($34 USD) per person for a full-day class.
5. Take a plantation tour
When you're doing some village hopping, ask the locals to take you through their plantations and show you the bananas, papaya, mangoes, breadfruit, cassava, and other fruits and vegetables. Most of the food grown on the islands ends up on your plate at night.
6. Go fishing
Many resorts offer the opportunity to arrange a fishing trip with the locals. It's a great chance to see the islands from another angle and get to know a few Fijians and at a much more relaxed pace than your typical fishing trip. Prices start around $110 FJD ($50 USD) per person.
Yasawa Islands Travel Costs
Hostel prices – During peak season, a bed in a four-six bed room will cost about $44 FJD ($20 USD). For a room with eight beds or more, expect to pay from around $35 FJD ($16 USD). Prices are about the same in the off-season. These dorm rooms are generally homestays where you'll get to hang out with a local family, but sometimes they're on nicer resorts.
A basic double private room with a shared bathroom costs from $197 FJD ($90 USD) per night during peak season. Prices are from about $177 FJD ($81 USD) in the off-season.
Budget hotel prices – Nightly rates for a budget two-star or three-star hotel room start at about $197 FJD ($90 USD) in peak season. In the off-season, budget rooms are about the same.
There are some Airbnbs in the Yasawa Islands, but most of them are actually hostel/hotel listings. A shared room (like a bed in a dorm) averages about $33 FJD ($15 USD) per night, while a private room is about $186 FJD ($85 USD) per night. A full apartment averages about $66 FJD ($30 USD) per night (less than a private room!).
Food – Because the Yasawa Islands are so remote, you'll usually have to eat at your accommodations. If you're doing a homestay, you can buy meals for about $15 FJD ($7 USD) each. Research your accommodation beforehand to see what they offer.
It's more common for accommodations to have required meal plans to accompany your stay. Even hotels with dorms will include this. Depending on where you're staying, expect to pay from $119 FJD ($55 USD) for breakfast, lunch, and dinner. Domestic beer at the bar will cost between $6.50-13 FJD ($3-6 USD).
Higher-end resorts have meal packages for double that amount, so $240 FJD ($110 USD) per day. Oftentimes you can buy snacks from the bar or from hotel shops, but if you bring some food from the main island then you'll save on inflated prices.
Backpacking the Yasawa Islands Suggested Budgets
If you're backpacking the Yasawa Islands, expect to spend about $197 FJD ($90 USD) per day. This budget will cover a bed in a dorm, a Bula pass, some meals at a homestay, and taking advantage of free activities (like the beach). Add about $44 FJD ($20 USD) extra per day if you're purchasing a compulsory meal package at a hotel instead.
A mid-range budget of about $522 FJD ($239 USD) per day will cover staying in a private room, a compulsory food package plus some drinks and snacks, a Bula pass, and an occasional tour.
On a luxury budget of about $1,100 FJD ($504 USD) or more per day, you can get a five-star resort hotel, a meal package, drinks, lots of tours, and a Bula pass.
You should expect about a 10-20% price increase on hotel accommodations during peak season.
You can use the chart below to get some idea of how much you need to budget daily, depending on your travel style. Keep in mind these are daily averages – some days you'll spend more, some days you'll spend less (you might spend less every day). We just want to give you a general idea of how to make your budget. Prices are in USD.
Accommodation
Food
Transportation
Attractions
Average Daily Cost
Backpacker
$16
$30
$44
$90
$50
Mid-Range
$90
$70
$44
$35
$239
Luxury
$260
$100
$44
$100
$504
Yasawa Islands Travel Guide: Money Saving Tips
If you stick to the free and cheap things to do in the Yasawa Islands, you can actually stick to a pretty low budget. Here are some ways to stay on a budget in the Yasawa Islands:
Get a Bula Boat Pass – Even if you won't use all your days, the price of the pass still works out cheaper than paying as you go. If you plan to go to multiple islands, you'll spend more money, so this is a great deal.
Stock up before you go – Buy water and alcohol before you get to the islands as they cost about 40% less on the mainland.
Check for packaged deals – Many of the resorts and hotels will offer specials, especially during the shoulder season (for example, buy three nights get one free!). Check some of the accommodation websites to see what deals they have on.
Skip Beachcomber island – Beachcomber, the famous party island, is a waste of time and drastically overpriced. Everything costs double on this island. You can have an equally good time on the South Sea or Bounty Island. They both look the same as Beachcomber and aren't as expensive.
Pack a water bottle – A water bottle with a purifier will help you save money and thousands of plastic bottles by purifying the tap water for you. My preferred bottle is LifeStraw ($49.99).
Where To Stay in the Yasawa Islands
The Yasawa Islands cater pretty heavily to resort vacationers, but that doesn't mean you don't have budget options. Here are my recommended places to stay in the Yasawa Islands:
How to Get Around the Yasawa Islands
Boat – To explore the Yasawa Islands, you will want to buy a Bula Pass. It's essentially a hop-on, hop-off boat pass for the islands. First, you will choose the length of your pass (5, 7, 9, 11, 13, or 15 days), and then you can use the pass to explore the islands. Pretty simple.
You can buy the pass when you get to Fiji, so there's no need to do it before you land in the country. The pass will be valid for travel onboard both Awesome Adventures and South Sea Cruises boats. Prices start at $476 FJD ($218 USD) for the 5-day pass and go up to $904 FJD ($414 USD) for the 15-day pass.
If you don't want the multi-day pass, check out the Tavewa Seabus. This catamaran is much faster than the other boats and is an excellent option for single journeys. Prices start at $30 FJD ($14 USD) per person and go up to $144 FJD ($66 USD), depending on where you are heading (it's more if you're factoring in a cave trip). Check their website to see what locations/resorts they can drop you off at.
When to Go to the Yasawa Islands
Fiji (and the Yasawa Islands) actually have more than one peak season. December and January are very busy as Australians and Kiwis flock to the islands during their school holidays. July is another popular time to visit for great temperatures, but expect higher prices for accommodations. In December, the average max daily temperature is 88°F (31°C), while it's 82°F (28°C) in July.
The low season is in November and then February to April. Both periods occur during Fiji's wet season, with lots of rain and high humidity. It can be uncomfortable, but prices tend to be lower.
I recommend hitting up the islands during the shoulder season, from May to June or August to October, for high temperatures, less rainfall, and a low risk of cyclones. It's still hot during this time, with the average daily temperature in May being 48°F (29°C)!
How to Stay Safe in the Yasawa Islands
The Yasawa Islands, like the rest of Fiji, is very safe. This is a relaxed island nation, and you'll have very little to worry about while you're here. This is even more true of the Yasawa Islands, which are remote and very unpopulated. It's just you, other tourists, and the locals. Honestly, I'd be more worried about other travelers taking your stuff than the locals!
Cyclone season in Fiji runs from November to April, so keep an eye on the forecast and make alternative travel plans if necessary.
The most important piece of advice I can offer is to purchase good travel insurance. Travel insurance will protect you against illness, injury, theft, and cancellations. It's comprehensive protection in case anything goes wrong. I never go on a trip without it as I've had to use it many times in the past. You can use the widget below to find the policy right for you:
Yasawa Islands Travel Guide: The Best Booking Resources
Below are my favorite companies to use when I travel around the Yasawa Islands. They are included here because they consistently turn up the best deals, offer world-class customer service and great value, and overall, are better than their competitors.
Momondo – This is my favorite flight search engine because they search such a wide variety of sites and airlines. I never book a flight without checking here first.
Skyscanner – Skyscanner is another great flight search engline which searches a lot of different airlines, including many of the budget carriers that larger sites miss. While I always start with Momondo, I use this site too as a way to compare prices.
Airbnb – Airbnb is a great accommodation alternative for connecting with homeowners who rent out their homes or apartments. The big cities have tons of listings!
Hostelworld – This is the best hostel accommodation site out there, with the largest inventory, best search interface, and widest availability.
Intrepid Travel – If you want to do a group tour around the United States, go with Intrepid Travel. They offer good small group tours that use local operators and leave a small environmental footprint. If you go on a tour with anyone, go with them. And, as a reader of this site, you'll get a discount when you click the link!
World Nomads – I buy all my travel insurance from World Nomads. They have great customer service, competitive prices, and in-depth coverage. I've been using them since I started traveling in 2003. Don't leave home without it!
countrynamehere Gear and Packing Guide
If you're heading on the road and need some gear suggestions, here are my tips for the best travel backpack and for what to pack!
The Best Backpack for Travelers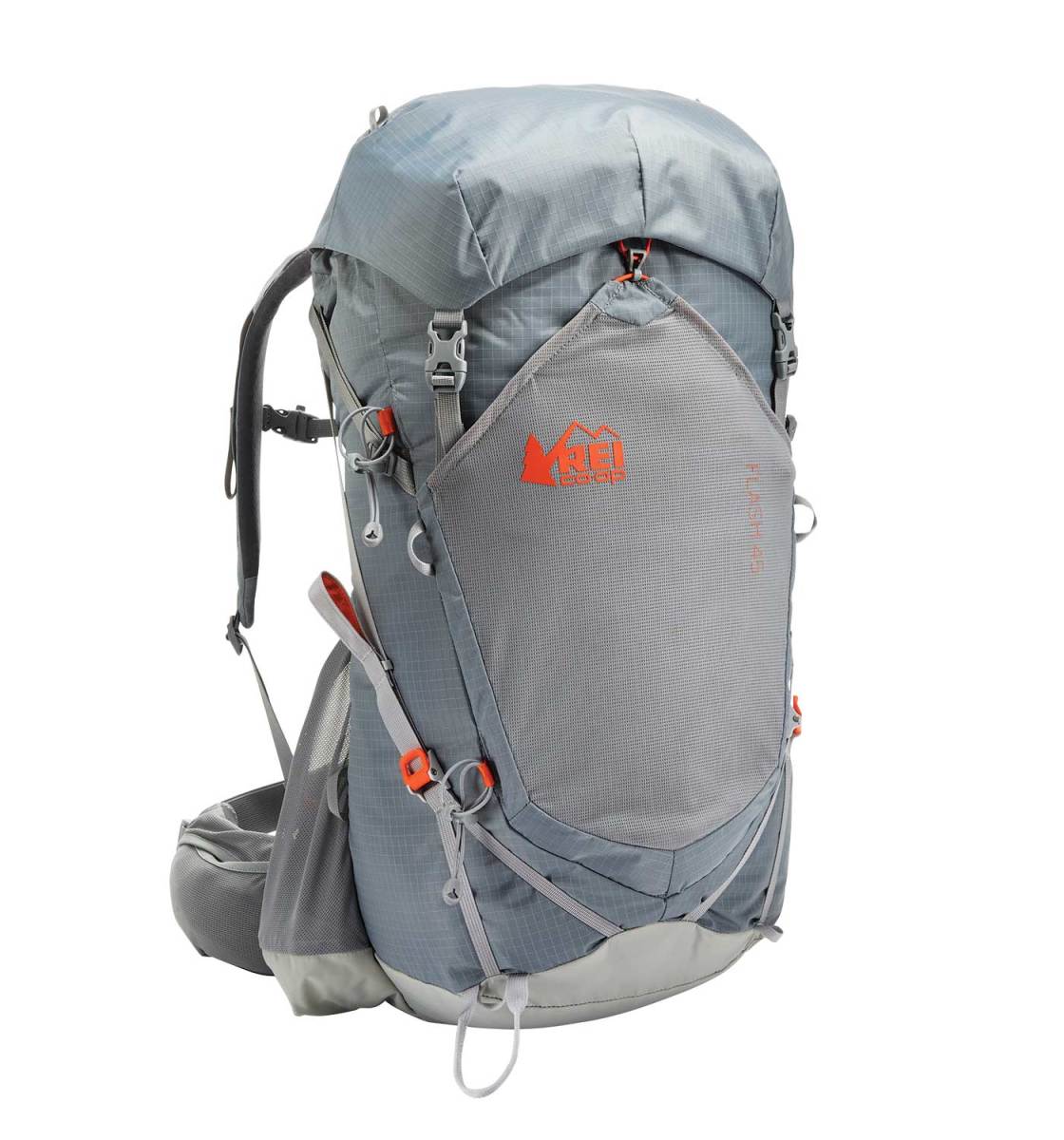 What's the best backpack for traveling long-term? I recommend the
REI Flash 45 Pack
. It's light and comfy, front loading, and fits perfectly in an airplane's overhead bin.
Size:
45-47L
Straps:
Thick and cushy with compression technology that pulls the pack's load up and inwards so it doesn't feel as heavy.
Features:
Removable top lid, large pocket at the front, hydration compatible, contoured hip belt
If you want something different, refer to my article on how to choose the best travel backpack for tips on picking a pack and other backpack suggestions.
What to Pack for Your Trip
Clothes
1 pair of jeans (heavy and not easily dried, but I like them; a good alternative is khaki pants)
1 pair of shorts
1 bathing suit
5 T-shirts (Unbound Merino is my preferred company. If you're a member of NM+, you can get 15% off your purchase)
1 long-sleeved T-shirt
1 pair of flip-flops
1 pair of sneakers
6 pairs of socks (I always end up losing half)
5 pairs of boxer shorts (I'm not a briefs guy!)
1 toothbrush
1 tube of toothpaste
1 razor
1 package of dental floss
1 small bottle of shampoo
1 small bottle of shower gel
1 towel
Deodorant
Small Medical Kit (safety is important!!!)
Miscellaneous
Female Travel Packing List
I'm not a woman, so I don't know what a woman wears, but Kristin Addis, our solo female travel guru, wrote this list as an addition to the basics above:
Clothing
1 swimsuit
1 sarong
1 pair of stretchy jeans (they wash and dry easily)
1 pair of leggings (if it's cold, they can go under your jeans, otherwise with a dress or shirt)
2-3 long-sleeve tops
2-3 T-shirts
3-4 spaghetti tops
1 light cardigan
Toiletries
1 dry shampoo spray & talc powder (keeps long hair grease-free in between washes)
1 hairbrush
Makeup you use
Hair bands & hair clips
Feminine hygiene products (you can opt to buy there too, but I prefer not to count on it, and most people have their preferred products)
For more on packing, check out these posts:
Yasawa Islands Travel Guide: Related Articles
Want more info? Check out all the articles I've written on United States travel and continue planning your trip: