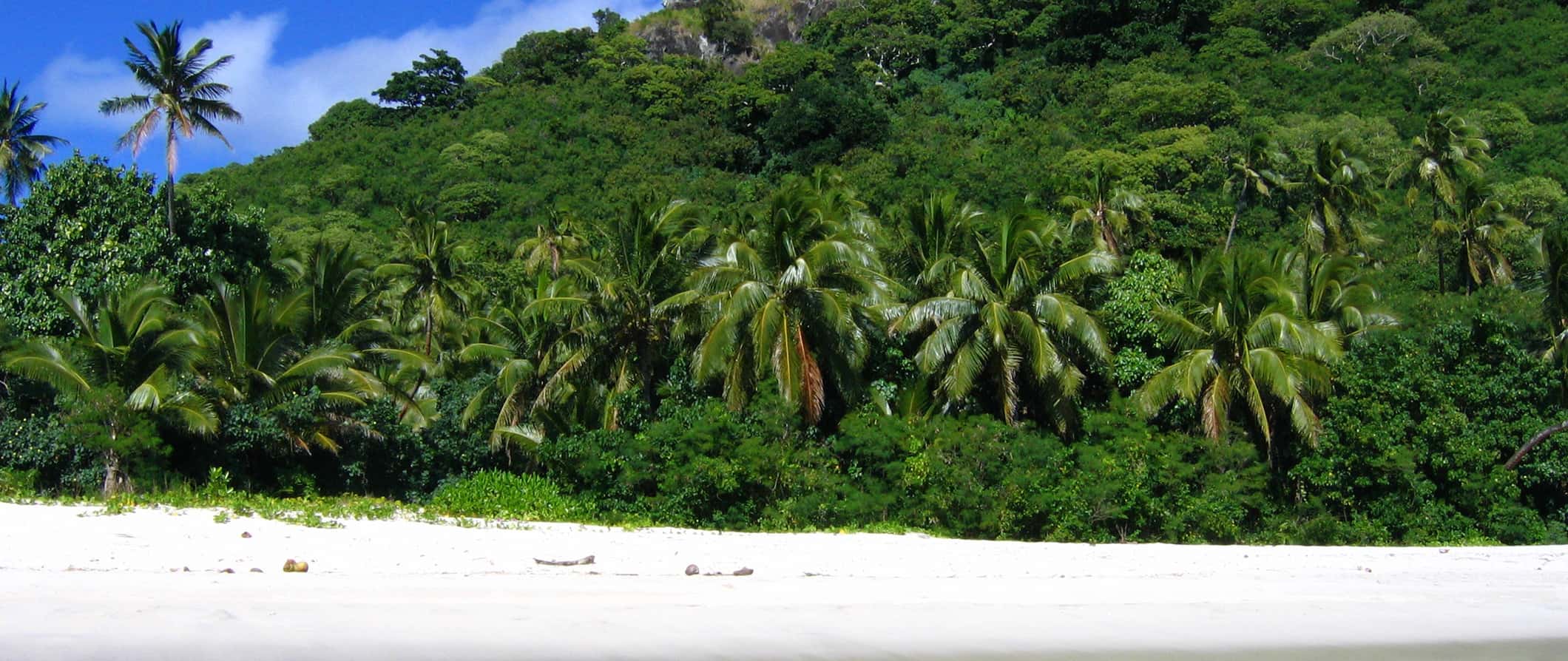 The Yasawa Islands is an archipelago of 20 islands in the northwest Fiji that make up one of the most popular regions in the country — especially among budget travelers.
With amazing diving, incredible beaches, scenic vistas, plentiful hiking, and amazing wildlife (including manta rays!), the Yasawas are a postcard-perfect destination for budget travelers in the Pacific.
These islands cater to travelers who are not looking to spend thousands per night at a resort but who still want tropical serenity. It's the best place in the Pacific to enjoy paradise without going broke. Naturally, I loved my time here and would go back in a heartbeat.
This travel guide to the Yasawas Islands can help you plan your trip, save money, and make the most of your time in this tropical paradise!
Top 5 Things to See and Do in the Yasawa Islands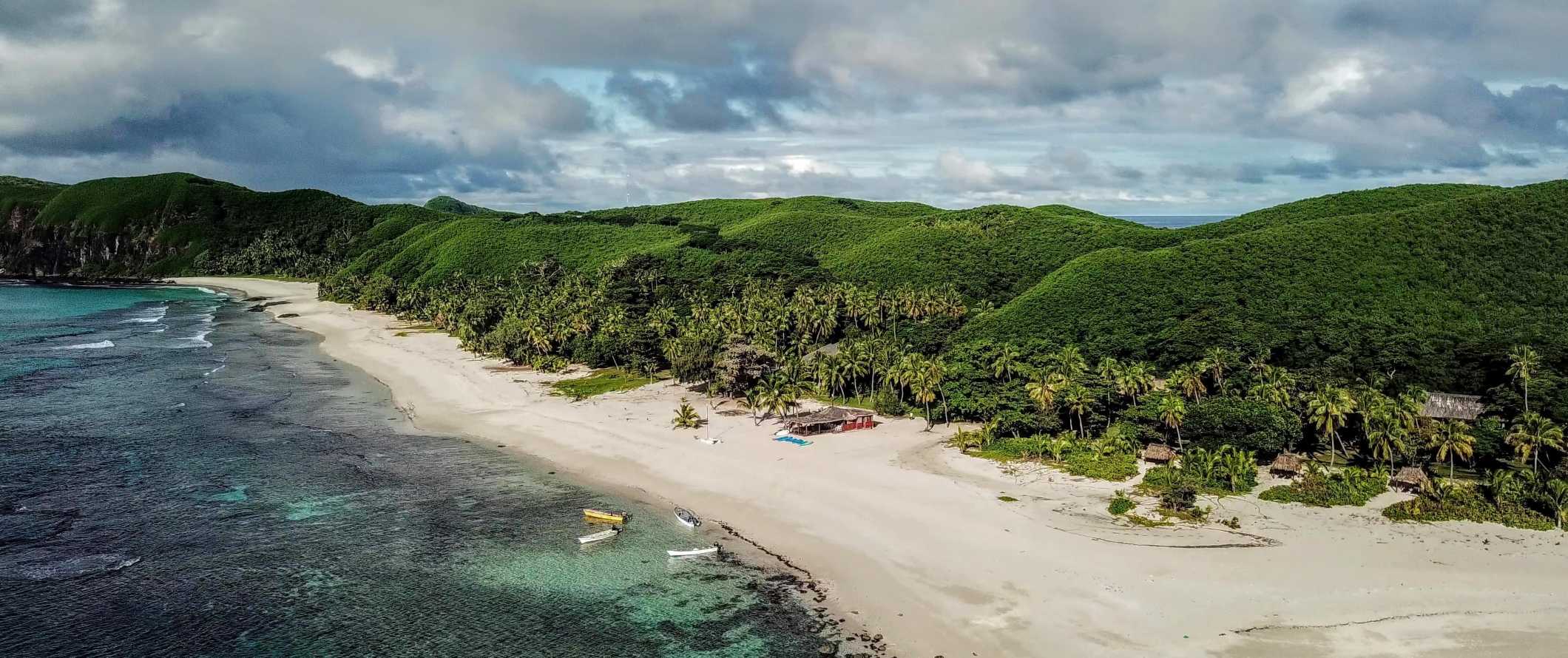 1. Scuba dive or snorkel
Given the tropical waters that surround the islands, it's no surprise Fiji is home to some incredible snorkeling and diving. Diving is very cheap here. I spent 640 FJD to get my PADI certification. Single-tank dives cost around 175 FJD.
2. Go kayaking
The waters around the Yasawa Islands are calm and ideal for kayaking. Most resorts have kayaks for rent for a few dollars per hour, while others organize sightseeing tours. The water is so clear here it's easy to see the tropical fish and coral from your boat as you paddle along.
3. Go hiking
Most of the islands have hiking trails and are so small that you won't get lost. In Wayalailai, you can climb to the top of the mountain or hike the length of the island and cross to Waya. Guides are available or you can go alone. The hiking is pretty easy and can be done in flip-flops.
4. Relax
Honestly, these islands are far removed from civilization. You aren't going to find a TV, phone service, or constant Wi-Fi here. Sit around, go for a swim, get a tan, drink a beer, read a book, and chill out. There's no need to do anything else here.
5. Swim with manta rays
This seasonal activity is available from May to October. During these months, mantas pass through the channel between Drawaqa and Nanuya Balavu Islands to feed. Catamaran tours allow you to get up close and personal with them as you dive and snorkel in the islands' azure waters.
Other Things to See and Do in the Yasawa Islands
1. Visit the villages
To experience traditional Fijian life, visit the villages located on the larger islands. You can see dance performances, take part in kava ceremonies (made from a root with the same name, known for its sedating effects), and eat traditional food. You can only visit with an invitation or via a tour. Prices vary greatly, costing anywhere between 44-437 FJD.
2. Tour the Sawailau Caves
These sacred and beautiful caves are thought to be the resting place of the 10-headed ancient Fijian god, Ulutini. You can visit the two separate caves through an organized tour. Inside the caves, light filters through the cavernous ceilings and touches on the ancient limestone formations. Originally formed underwater, they are now half-submerged, and adventurous travelers can swim in the clear blue pools. Expect to pay around 55 FJD to go with a local guide.
3. Attend a kava ceremony
Kava is a root that has extremely calming effects when ingested (it's a mild sedative). Kava ceremonies are traditional and at nighttime, you'll see almost all the locals sitting in a circle drinking it. I participated in a few ceremonies while I was on the islands, and I found it made me sleep better. While it may be associated with negative long-term effects, taking part in a few ceremonies and drinking it during your visit won't have any real negative consequences.
4. Take a Fijian Cooking Class
Fijian cuisine draws on influences from other South Pacific countries, as well as from China and India. All in all, this makes for an interesting mix of flavors. Take a cooking class at one of the resorts and enjoy eating the food you've learned to prepare. Dishes vary seasonally but may include classics like Fijian kokoda, a traditional Fijian dish of raw fish baked fish in banana leaves. You'll get to experiment with exotic fruits, roots, spices, and more. Prices vary but expect to pay around 100-200 FJD per person for a half-day class.
5. Take a plantation tour
When you're doing some village-hopping, ask the locals to take you through their plantations and show you the bananas, papaya, mangoes, breadfruit, cassava, and other fruits and vegetables. Most of the food grown on the islands ends up on your plate at night.
6. Go fishing
Many resorts offer the opportunity to arrange a fishing trip with the locals. It's a great chance to see the islands from another angle and get to know a few Fijians at a much more relaxed pace than on your typical fishing trip. Expect to see tuna, mackerel, marlin, wahoo, and giant trevally. Prices start around 110 FJD per person.
Yasawa Islands Travel Costs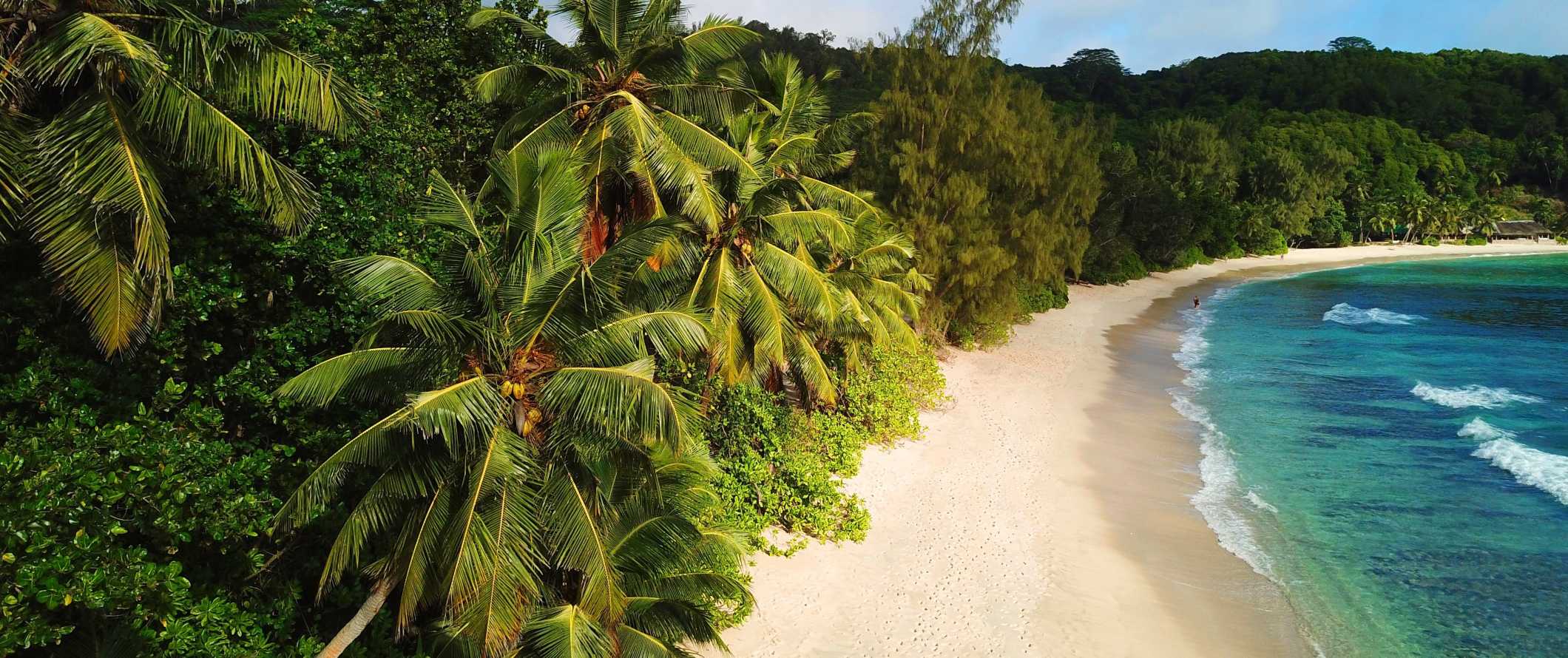 Hostel prices – A bed in a 4-6-bed dorm costs about 35-55 FJD per night. For a room with 8 beds or more (some have up to 20-30 beds), expect to pay around 15-20 FJD. These dorm rooms are generally homestays where you get to hang out with a local family, but sometimes they're on nicer resorts. A private room costs about 85-125 FJD per night.
Budget hotel prices – Budget hotel room start at about 135 FJD. Meals are usually included, though most budget accommodations don't have basic amenities such as Wi-Fi.
There are some Airbnbs in the Yasawa Islands, but most of them are hostel/hotel listings. A private room is about 55-85 FJD per night while a full apartment averages 120 FJD per night.
Food – Fijian cuisine offers a healthy mix of seasonal produce, seafood, and rice. Roti and curry are popular dishes, and tubers (yams, cassava) and coconuts form the basis of many traditional dishes. Breakfast has strong Western influences, composed of cereal, tea/coffee, and eggs. Soups are common for lunch while heartier stews are a go-to dinner choice. Be sure to try fish suruwa (fish curry) and kokoda (marinated raw fish marinated with tomatoes and chilies).
Because the Yasawa Islands are so remote, you'll usually eat at your accommodation. If you're doing a homestay, you can buy meals for about 15 FJD each. Research your accommodation beforehand to see what they offer.
It's common for accommodations to have required meal plans to accompany your stay, including hotels with dorms. Depending on where you're staying, expect to pay around 100-125 FJD for breakfast, lunch, and dinner. Domestic beer at the bar costs 7-13 FJD.
Higher-end resorts have meal packages for double that amount at 240 FJD per day. Oftentimes you can buy snacks from the bar or from hotel shops, but bring some food from the main island to avoid the inflated prices.
Backpacking the Yasawa Islands Suggested Budgets
If you're backpacking the Yasawa Islands, expect to spend about 235 FJD per day. This budget covers a bed in a dorm, a Bula pass (a boat pass so you can visit other islands), some meals at a homestay, and taking advantage of free activities (like the beach). Add about 44 FJD extra per day if you're purchasing a compulsory meal package at a hotel instead.
A mid-range budget of about 375 FJD per day covers staying in a private room, a compulsory food package plus some drinks and snacks, a Bula pass, and activities like kayaking or diving.
On a "luxury" budget of 615 FJD or more per day, you can stay at a resort, get a meal package, enjoy as many drinks as you want, do as many tours and activities as you want, and get a Bula pass so you can island-hop.
Accommodation
Food
Transportation
Attractions
Average Daily Cost
Backpacker
55
75
65
40
235
Mid-Range
100
150
65
60
375
Luxury
250
200
65
100
615
Yasawa Islands Travel Guide: Money-Saving Tips
If you stick to the free and cheap things to do in the Yasawa Islands, you can stick to a low budget. Here are some ways to stay on a budget in the Yasawa Islands:
Get a Bula Boat Pass – Even if you won't use all your days, the price of the pass still works out cheaper than paying as you go. If you plan to go to multiple islands, this is a great deal.
Stock up before you go – Buy water and alcohol before you get to the islands as they cost about 40% less on the mainland.
Check for packaged deals – Many of the resorts and hotels offer specials, especially during the shoulder season (for example, buy three nights get one free!). Check some of the accommodation websites to see their current deals.
Skip Beachcomber Island – Beachcomber, the famous party island, is a waste of time and drastically overpriced. Everything costs double on this island. You can have an equally good time on the South Sea or Bounty Island. They both look the same as Beachcomber and aren't as expensive.
Pack a water bottle – To ensure you water is always safe and clean, bring a reusable bottle with a filter. You'll reduce your reliance on single-use plastic and safe money in the process. My preferred bottle is LifeStraw.
Where to Stay in the Yasawa Islands
The Yasawa Islands cater heavily to package, but that doesn't mean there isn't other budget accommodation available. Here are my recommended places to stay in the Yasawa Islands:
How to Get Around the Yasawa Islands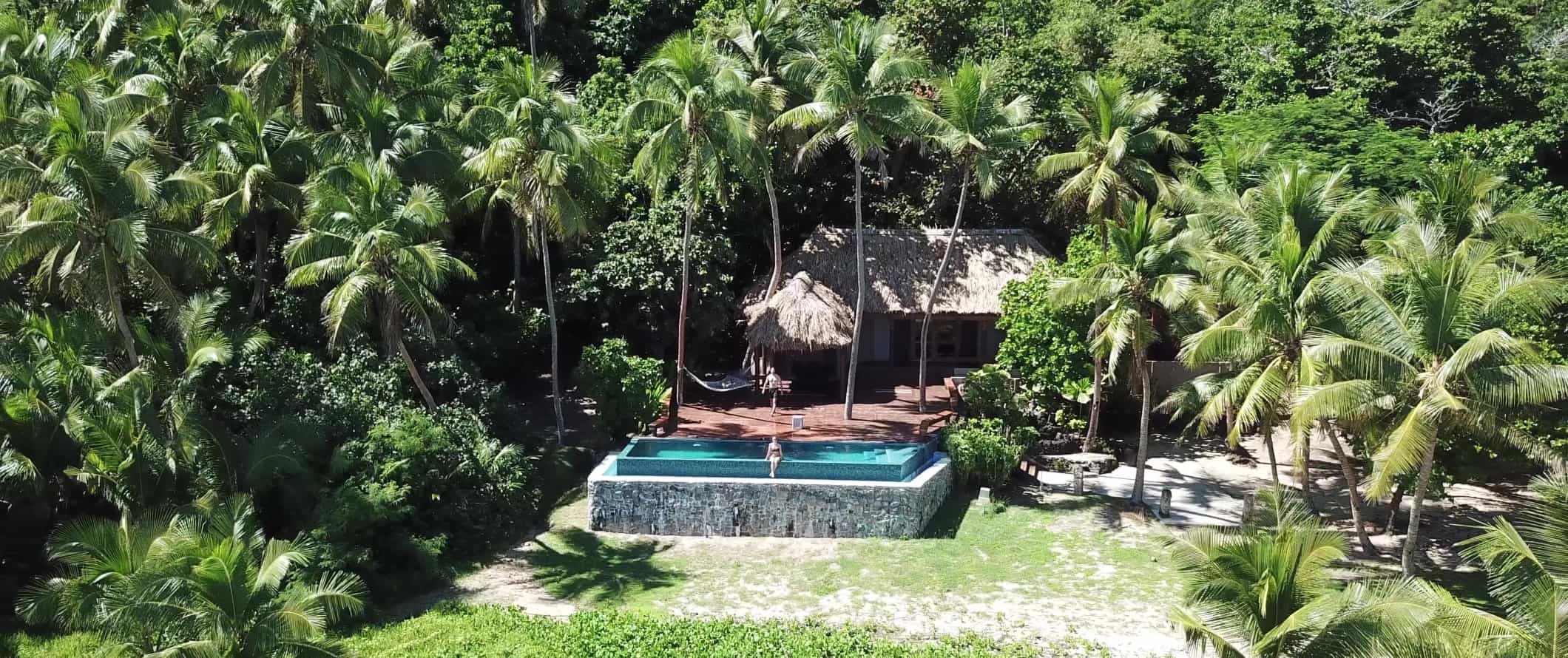 Boat – To explore the Yasawa Islands, you want to buy a Bula Pass. It's essentially a hop-on, hop-off boat pass for the islands. You simply choose the length of your pass (5, 7, 9, 11, 13, or 15 days) and use the pass to explore the islands.
You can buy the pass when you get to Fiji, so there's no need to do it beforehand. The pass is valid for travel onboard both Awesome Adventures and South Sea Cruises boats. Prices start at 458 FJD for the 5-day pass and go up to 870 FJD for the 15-day pass.
If you don't want the multi-day pass, check out the Tavewa Seabus. This catamaran is much faster than the other boats and is an excellent option for single journeys. Prices are 30-144 FJD depending on where you are heading (it's more if you're factoring in a cave trip). Check their website for an up-to-date schedule.
When to Go to the Yasawa Islands
Fiji (and the Yasawa Islands) has more than one peak season. December and January are very busy as Australians and Kiwis flock to the islands during their school holidays. July is another popular time to visit for great temperatures, but expect higher prices for accommodations. In December, the average max daily temperature is 31°C (88°F), while it's 28°C (82°F) in July.
The low season is in November and then February to April. Both periods occur during Fiji's wet season, with lots of rain and high humidity. It can be uncomfortable, but prices tend to be lower.
I recommend hitting up Fiji during the shoulder season, from May-June or August-October. The temperatures are still warm, there's less rainfall, and there's a low risk of cyclones (October-May is cyclone season in the Pacific). It's still hot during this time, with the average daily temperature in May being 29°C (84°F)!
How to Stay Safe in the Yasawa Islands
The Yasawa Islands are very safe. This is a relaxed region with little to worry about while you're here. Like any destination, your biggest concern is a petty theft. With that in mind, leave your valuables at home and keep an eye on your belongings at all times, especially while at the beach.
Solo female travelers should feel safe here, though take the standard precautions while you're here (don't leave your drink unattended when out at the bar, don't walk home alone at night if intoxicated, etc.)
Male travelers are sometimes approached by locals trying to sell sex workers or drugs. Both are illegal, so politely decline and walk away.
Cyclone season in the Pacific runs from October to May, so keep an eye on the forecast and make alternative travel plans if necessary. Make sure you have travel insurance if you visit during this time.
Scams here are rare, but if you're worried about getting ripped off you can read about common travel scams here.
If you experience an emergency, dial 911 for assistance.
Always trust your gut instinct. Make copies of your personal documents, including your passport and ID. Forward your itinerary along to loved ones, so they'll know where you are.
The most important piece of advice I can offer is to purchase good travel insurance. Travel insurance will protect you against illness, injury, theft, and cancellations. It's comprehensive protection in case anything goes wrong. I never go on a trip without it as I've had to use it many times in the past. You can use the widget below to find the policy right for you:
Yasawa Islands Travel Guide: The Best Booking Resources
These are my favorite companies to use when I travel. They consistently have the best deals, offer world-class customer service and great value, and overall, are better than their competitors. They are the companies I use the most and are always the starting point in my search for travel deals.
Skyscanner – Skyscanner is my favorite flight search engine. They search small websites and budget airlines that larger search sites tend to miss. They are hands down the number one place to start.
Hostelworld – This is the best hostel accommodation site out there with the largest inventory, best search interface, and widest availability.
Booking.com – The best all around booking site that constantly provides the cheapest and lowest rates. They have the widest selection of budget accommodation. In all my tests, they've always had the cheapest rates out of all the booking websites.
Get Your Guide – Get Your Guide is a huge online marketplace for tours and excursions. They have tons of tour options available in cities all around the world, including everything from cooking classes, walking tours, street art lessons, and more!
SafetyWing – Safety Wing offers convenient and affordable plans tailored to digital nomads and long-term travelers. They have cheap monthly plans, great customer service, and an easy-to-use claims process that makes it perfect for those on the road.
LifeStraw – My go-to company for reusable water bottles with built-in filters so you can ensure your drinking water is always clean and safe.
Unbound Merino – They make lightweight, durable, easy-to-clean travel clothing.
Top Travel Credit Cards – Points are the best way to cut down travel expenses. Here's my favorite point earning credit cards so you can get free travel!
Fiji Travel Guide: Related Articles
Want more info? Check out all the articles I've written about travel in Fiji and continue planning your trip: