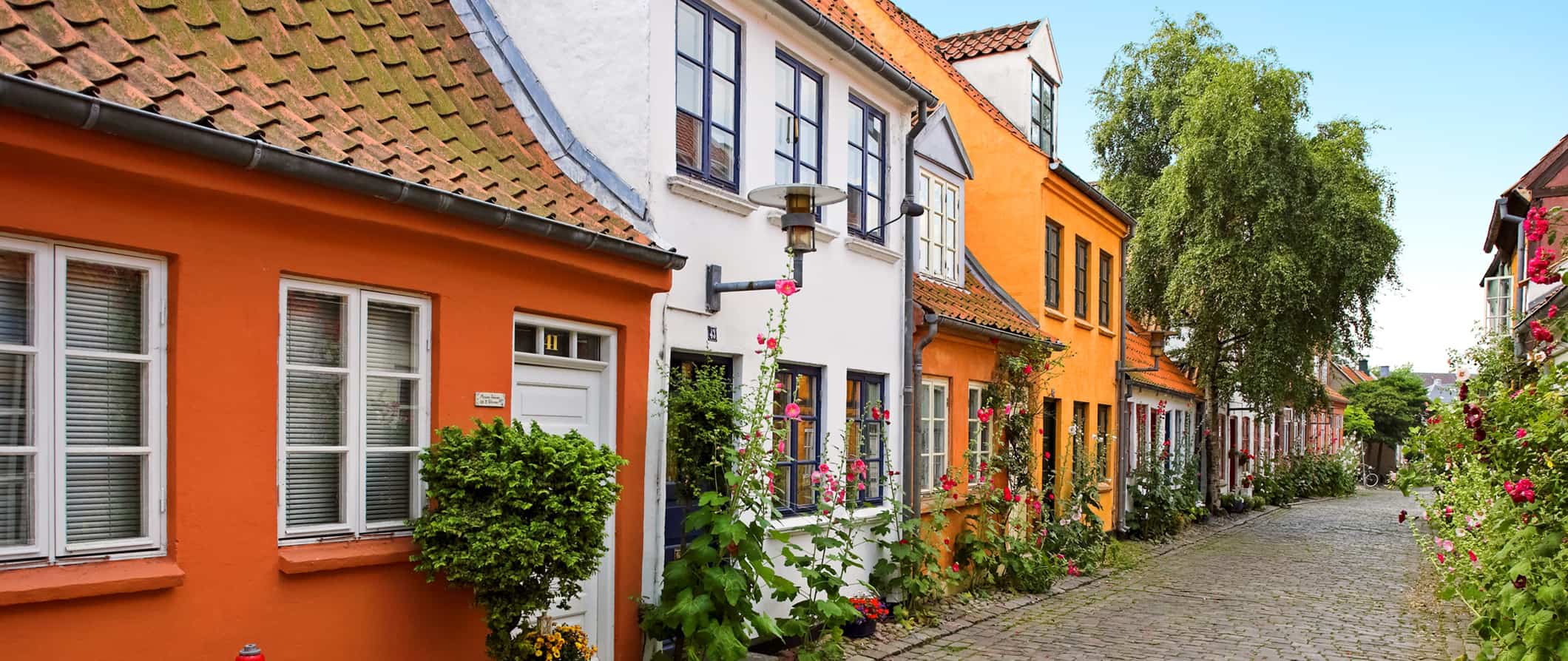 Aarhus is a university town located in Jutland, Denmark's western province. It's a small town and there's not a lot to "do" here that would keep you here for days and days like in Copenhagen.
However, I found that to be the strength of the town.
It's quiet. There are a lot of parks to wander through (the one near the university is especially peaceful). There's a lively music scene and a lot of cheap food thanks to a thriving community of poor university students that make up most of the population. In short, Aarhus is a calming contrast to busy Copenhagen and it's worth spending 2-3 nights here.
This travel guide to Aarhus will help you make the most of your visit.

Aarhus
Top 5 Things to See and Do in Aarhus
1. Visit the Aarhus Art Museum
Founded in 1859, the 10-story museum is home to Denmark's largest art collection outside of Copenhagen, featuring both classical paintings from the 18th century Danish Golden Age, as well as modern art and sculptures. Don't miss the panoramic walkway on the museum's top floor. Admission is 120 DKK.
2. Wander the Deer Park
A short stroll from downtown, this 22-acre park is a wooded area that offers a peaceful afternoon amongst flora, fauna, and wildlife (including deer). There are benches and tables to relax with a book or picnic, and in the winter there is skiing and tobogganing. Admission is free.
3. See Den Gamle By
Den Gamle By refers to the "old town" — an aggregation of 75 historic buildings from the 16th to 20th centuries that serve as an open-air museum. This is a living history museum, so the educators at the museum are dressed in period clothing. Admission is 150 DKK.
4. Visit Legoland
Aarhus is where Lego originated. Today, their park uses over 20 million Lego blocks to build Miniland, a display of various scenes from around the world. There are also rides for all ages. Tickets are 300 DKK.
5. Take in the Aarhus Cathedral
This cathedral dates back to the year 1200. Originally built in the Romanesque Basilica style, the only surviving remnants of this style are the outer walls, as well as the chapels along the eastern wall. The cathedral's interior was remodeled in the Gothic style from 1449-1500.
Other Things to See and Do in Aarhus
1. See Clausholm Castle
Built in the 1690s, this castle (it's more of a large country mansion) is one of the oldest Baroque estates in Denmark. Many of the rooms remain in their original condition. The estate is built on a man-made island and shaped like an H. It's surrounded by a moat and immaculate gardens and parkland. I highly recommend taking a tour of this place. The surrounding grounds are home to 1,000 linden trees and the perfect place for a picnic on a warm sunny day after exploring the castle. Admission to just the grounds is 50 DKK, while access to the park and the castle is 110 DKK.
2. Visit Helsingor Teater
Dating back all the way to 1817, Denmark's oldest theater features regular performances during the summer. The acoustics on stage are so good, the performers still don't even need microphones. Tickets start around 100 DKK and increase in price the closer you get to the stage. There are discounts for students and anyone under twenty-five. Check their website to see what is playing during your visit.
3. Take a glassblowing class
Bülow Duus Glassblowers offers glassblowing workshops. This place is a splendid sightseeing destination as well as a great place to purchase glasswork. Craftsmen are set up blowing glass on huge kilns and are more than happy to make conversation and answer questions. One-on-one glassblowing lessons are 1,500 DKK per person or 1,800 DKK for a couple.
4. Attend the Aarhus Festival
Taking place at the end of August, this festival is one of the largest cultural events in all of Scandinavia. It showcases of both local, national, and international artists. Music, food, and visual art can be found spread over an array of bars, galleries, and shops all over the city. Every year has its own theme to tie everything together as well. With 1,000 events and at 100 venues, this festival hosts half a million people each year.
5. Tivoli Friheden
Designed to mimic the world-renowned Tivoli in Copenhagen, this popular amusement park features various art shows and concerts, clowns, various rides, restaurants, and an open-air theater. There's always something going on here. Entrance to the park is 110 DKK. If you want to ride the rides as well, your ticket will cost 235 DKK.
7. Take a historical walk
The Prehistory Trail offers a glimpse of how Denmark looked in the prehistoric period. You'll pass through a swamp forest, then a birch and pine forest, and, then further on down the trail, an old watermill. There are also reconstructed prehistoric houses. The walk ends at the reconstructed Viking age stave church. The trail is just 4km and is an easy stroll. It's located just south of the city at the Moesgaard Museum, a regional museum dedicated to archaeology and ethnography. Admission to the museum is 110 DKK, though the trail is free.
8. Explore Aarhus by bike
Guided bicycle tours are available around the city and usually cost between 75-200 DKK. They generally last 2-3 hours and are a great way to experience the city. Check out Cycling Aarhus, only a 3-minute walk from the Aarhus Art Museum. Their tours are super fun and insightful and act as a great intro to the city.
9. See the Bispetorvet (Bishop's Square) Dinosaur Footprint
Located in the Bishop's Square is an object and one you wouldn't think to find in the middle of a modern city: a dinosaur footprint! Found in a sandstone quarry in Germany in 1921, the citizens of Aarhus decided that it was just what their city needed when replacing the sandstone slabs in the walls of the square in 2005. The fossilized footprint was installed in 2006 and is thought to be of an Allosaurus.
10. Visit the Infinite Bridge
On the outskirts of the city is the Infinite Bridge. Designed by Danish architects Niels Povlsgaard and Johan Gjøde, it was constructed in 2015 and was intended to be a piece of interactive art. The bridge is a massive circle that extends out over the sea. It spans 200 feet (60m) in diameter and offers a wonderful view of the water.
For more destinations in Denmark, check out these other city guides:
Aarhus Travel Costs
Hostel prices – There are only two hotels in Aarhus. Dorms with 6-8 beds cost around 250 DKK per night. Free Wi-Fi is standard and both hostels have self-catering facilities if you want to cook your own food. Neither includes free breakfast. Private rooms begin at 1,000 DKK.
There are campgrounds outside of the city with prices starting at 85 DKK per night for a basic plot (a flat space for a tent, usually without electricity).
Budget hotel prices – For a budget three-star hotel, prices start at 700 DKK per night. These usually include free Wi-Fi, and some include breakfast too. There aren't a ton of budget hotels here so book in advance if you're on a budget.
For Airbnb, private rooms start at 300 DKK but average closer to 450 DKK. Entire apartments/houses start at around 600 DKK per night but average around 1,000 DKK. There aren't a ton of options here so be sure to book early.
Food – Danish cuisine leans heavily on meat and seafood. Cod, herring, and beef are never far from any meal. Dark bread and open-faced sandwiches (smørrebrød) are a staple for both breakfast and lunch. Liverpaste is a local favorite, as is shrimp on bread. Most traditional dinner meals revolve around meat and potatoes.
If you want to try some traditional Danish cuisine, even at a moderately-priced restaurant the dishes start at around 200 DKK. For Greek cuisine, prices range from 145-185 DKK. Thai food is relatively cheap in Aarhus, starting at about 65-75 DKK for a main course.
For more cheap eats, check out Aarhus Street Food, an old bus garage turned street food market, with over 30 vendors selling international dishes. Everything from tacos to bahn mi sandwiches and Indian curries. There are also vegan and vegetarian options available too! Prices range from 55-75 DKK.
Cheap sandwich shops (Denmark is famous for their open-faced sandwiches) and fast food are your best bet and will be around 70 DKK per meal. Cappuccinos are around 40 DKK and bottled water is 19 DKK. A beer typically costs 50 DKK.
If you are going to cook your own food, expect to pay around 350 DKK per week for basic staples like vegetables, pasta, rice, and some meat.
Backpacking Aarhus Suggested Budgets
On a backpacker budget of 420 DKK, you'll stay in a hostel dorm or camp, cook all of your meals, use local transportation to get around, avoid drinking, and do free activities. If you want to eat out or drink, you'll need to add at least another 100-200 DKK per day.
On a mid-range budget of about 925 DKK, you'll be able to stay in a private Airbnb, eat out cheap (sandwiches, Chinese/Thai food, street food, etc., etc.), enjoy a couple of drinks here and there, get a bus pass, and do some paid activities like visiting museums and galleries.
On a "luxury" budget of 2,150 DKK or more, you can stay in a hotel, eat out for all your meals, take the train between cities, drink more, do as many activities as you'd like, and take taxis (or rent a car) to get around when you need to. This is just the ground floor for luxury though. The sky is the limit after that!
Here are some suggested budgets to help you plan your trip. Prices are in DKK.
Accommodation
Food
Transportation
Attractions
Average Daily Cost
Backpacker
200
100
80
50
430
Mid-Range
350
300
125
150
975
Luxury
1,000
650
250
250
2,150
Aarhus Travel Guide: Money-Saving Tips
Aarhus is an expensive city in an expensive country. You can spend a lot here if you aren't careful. However, if you find cheap accommodation, limit your drinking, and cook your meals, you'll be able to cut your costs a lot without limiting too much of what you do in the city. Here are some quick tips to help you save money in Aarhus:
Get the Aarhus Card – If you plan to do a lot of sightseeing and visit a lot of attractions then I highly recommend you get an Aarhus Card. It offers discounts and free admission to museums and attractions as well as free transportation. Cards are offered for 24 hours (329 DKK) 48 hours (499 DKK), 72 hours (599 DKK), 96 hours, and 120 hours (749 DKK).
Take a free walking tour – One of my favorite ways to start a trip is with a free walking tour. You get to see all the main sites while chatting with an expert local guide. Aarhus Free Walking Tours offers a comprehensive free tour that serves as an excellent intro to the city. Just be sure to tip your guide!
Refill your water bottle – The water in Aarhus is safe to drink and is held to very high standards. Skip buying bottled water here and refill your bottle instead. LifeStraw makes a reusable bottle with a built-in filter so you can always be sure your water is clean and safe.
Eat on the street – Street stalls, such as hot dogs and sausages cost around 35 DKK. If you want to eat cheap, stick to them.
Get a Hostelling International card – Danhostel.dk is the national accredited Hostelling International network. They operate 60+ hotels throughout the country so you'll want to get an HI card if you plan on staying at their hostels during your stay. If purchased in Denmark, HI cards are 160 DKK.
Stay with a local – Accommodation in Aarhus is pricey. If you plan ahead, you can usually find really nice Couchsurfing hosts. This way, you not only have a place to stay but you'll have a local host that can tell you the best places to go and things to see.
Cook your food – Eating out in Aarhus is not cheap, and since Danish food isn't going to win any great culinary awards, you won't miss much by cooking your own food. If you must eat out, do so during lunch when specials and buffet deals make restaurants reasonably priced.
Book in advance – When leaving the city, book your train and bus tickets a month in advance to save you up to 50%.
Where To Stay in Aarhus
Aarhus only has two hostels but both are affordable and have self-catering facilities so you can cook food to save even more money. Here are the hostel options in Aarhus:
How to Get Around Aarhus
Public transportation – Letbanen, the city's bus and rail system, operates on a zone system. Tickets start at 22 DKK to travel from zone 1 to 2, with a 10 DKK increase for each additional zone traveled to. Tickets must be purchased before boarding the Letbanen, but tickets can be purchased on the bus. With the purchase of an Aarhus Card (city tourism card), public transportation is free.
A 24-hour bus pass is 80 DKK.
Taxi – Taxis are expensive and should be avoided. Rates start at 50 DKK and go up 15 DKK per kilometer. There are no rideshares here like Uber and Lyft so taxis are your only option in a pinch. I suggest avoiding them as much as possible since they are pricey!
Bicycle – Renting a bike is the easiest way to explore the city. Bikes can be rented all around the city with Aarhus City Bikes (Aarhus Bycycler). Simply slip in a 20 DDK coin to release the bike from the rack, and you can ride all day! When you're done for the day, simply return the bike to the rack, insert the metal clip into the coin slot, and you get your 20 DKK coin back.
When to Go to Aarhus
Since Aarhus is a coastal town, its temperature is heavily influenced by the sea. Winters average to about 0°C (32°F), so dress warmly with lots of layers. Crowds will be virtually non-existent and prices will be lower, but the weather will be grey and cold.
In contrast, summers in Aarhus are quite nice, with highs in July and August around 22°C (72°F). July and August are the most popular months to visit so expect some crowds here and there (though far fewer people visit here compared to Copenhagen).
Spring and fall offer cooler temps of about 11-13°C (52-55°F). There are fewer tourists and prices will be cheaper. It's a good time to visit if you're on a budget as prices will be lower and there will be more availability.
How to Stay Safe in Aarhus
Aarhus is a safe place to backpack and travel – even if you're traveling solo (and even if you're a female). Denmark is the 5th safest country in the world so incidents are rare. Your only real concern is petty theft but even that is super rare. Keep your valuables secure and don't wave around wads of cash or jewelry and you'll be fine.
If you plan on cycling through the city, be sure to wear a helmet and always lock your bike with the back wheel lock so it does not get stolen when parked outside.
In an emergency, dial 112. It is the number for police, ambulance, and fire departments.
The most important piece of advice I can offer is to purchase good travel insurance. Travel insurance protects you against illness, injury, theft, and cancellations. It's comprehensive protection in case anything goes wrong. I never go on a trip without it as I've had to use it many times in the past. You can use the widget below to find the policy right for you:
Aarhus Travel Guide: The Best Booking Resources
These are my favorite companies to use when I travel to Aarhus. They are included here because they consistently find deals, offer world-class customer service and great value, and overall, are better than their competitors.
Skyscanner – Skyscanner is my favorite flight search engine. They search small websites and budget airlines that larger search sites tend to miss. They are hands down the number one place to start.
Momondo – This is my other favorite flight search engine because they search such a wide variety of sites and airlines. I never book a flight without checking here too.
Booking.com – The best all around booking site that constantly provides the cheapest and lowest rates. They have the widest selection of budget accommodation. In all my tests, they've always had the cheapest rates out of all the booking websites.
Airbnb – Airbnb is a great accommodation alternative for connecting with homeowners who rent out their homes or apartments.
Hostelworld – This is the best hostel accommodation site out there, with the largest inventory, best search interface, and widest availability.
Couchsurfing – This website allows you to stay on people's couches or spare rooms for free. It's a great way to save money while meeting locals who can tell you the ins and outs of their city. The site also lists events you can attend to meet people (even if you're not staying with someone).
Intrepid Travel – If you want to do a group tour around Sweden, go with Intrepid Travel. They offer small group tours that use local operators and leave a small environmental footprint. If you go on a tour with anyone, go with them. And, as a reader of this site, you'll get a discount when you click the link!
Rome2Rio – This website allows you to see how to get from point A to point B the best and cheapest way possible. It gives you all the bus, train, plane, or boat routes that can get you there as well as how much they cost.
World Nomads – I buy all my travel insurance from World Nomads. They have great customer service, competitive prices, and in-depth coverage. I've been using them since I started traveling in 2003. Don't leave home without it!
EatWith – This website allows you to eat home cooked meal with locals. Locals post listings for dinner parties and specialty meals that you can sign up for. There is a fee (everyone sets their own price) but this is a great way to do something different, pick a local's brain, and make a new friend.
Aarhus Gear and Packing Guide
If you're heading on the road and need some gear suggestions, here are my tips for the best travel backpack and for what to pack!
The Best Backpack for Travelers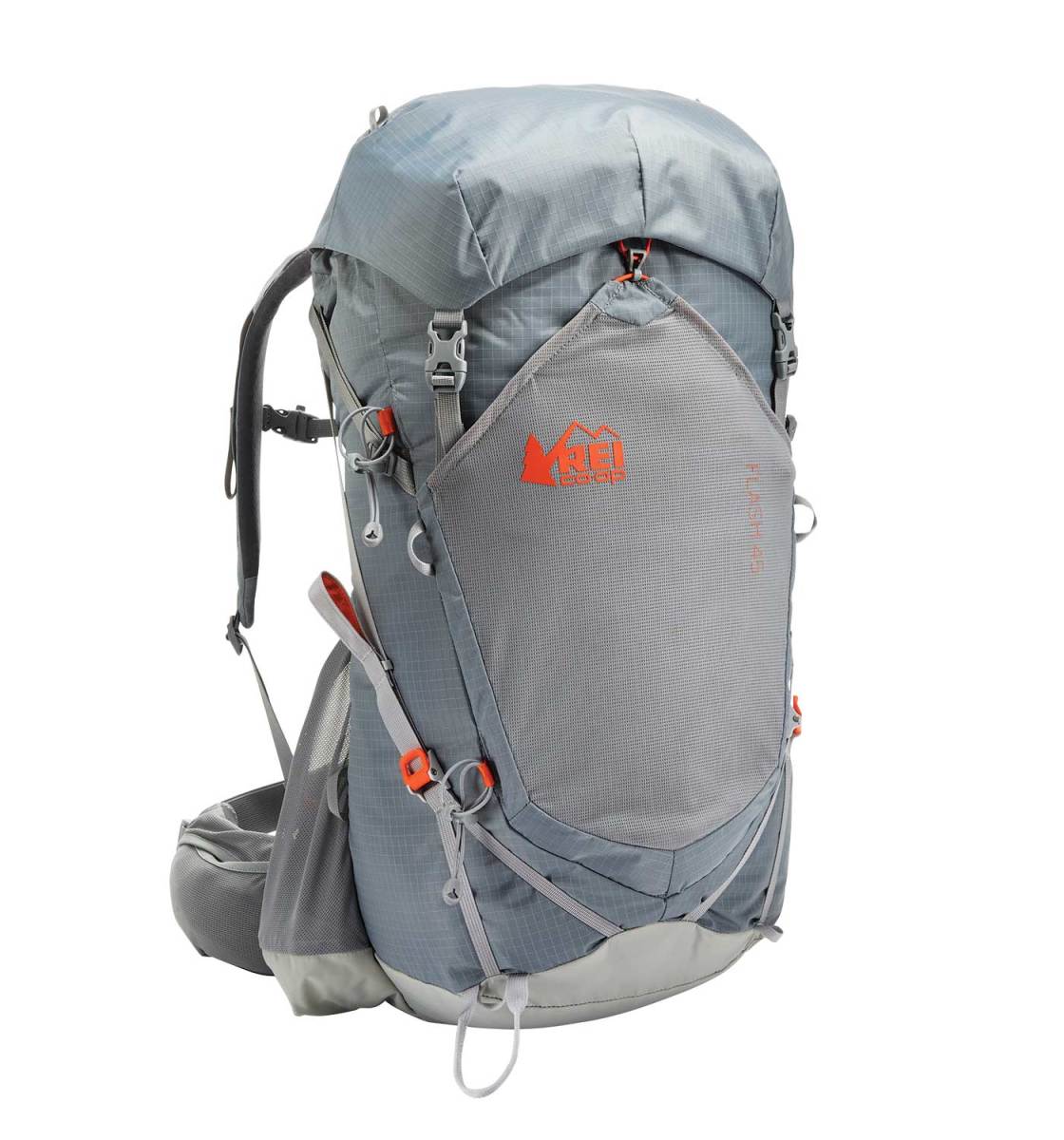 What's the best backpack for traveling long-term? I recommend the
REI Flash 45 Pack
. It's light and comfy, front loading, and fits perfectly in an airplane's overhead bin.
Size:
45-47L
Straps:
Thick and cushy with compression technology that pulls the pack's load up and inwards so it doesn't feel as heavy.
Features:
Removable top lid, large pocket at the front, hydration compatible, contoured hip belt
If you want something different, refer to my article on how to choose the best travel backpack for tips on picking a pack and other backpack suggestions.
What to Pack for Your Trip
Clothes
1 pair of jeans (heavy and not easily dried, but I like them; a good alternative is khaki pants)
1 pair of shorts
1 bathing suit
5 T-shirts (Unbound Merino is my preferred company. If you're a member of NM+, you can get 15% off your purchase)
1 long-sleeved T-shirt
1 pair of flip-flops
1 pair of sneakers
6 pairs of socks (I always end up losing half)
5 pairs of boxer shorts (I'm not a briefs guy!)
1 toothbrush
1 tube of toothpaste
1 razor
1 package of dental floss
1 small bottle of shampoo
1 small bottle of shower gel
1 towel
Deodorant
Small Medical Kit (safety is important!!!)
Miscellaneous
Female Travel Packing List
I'm not a woman, so I don't know what a woman wears, but Kristin Addis, our solo female travel guru, wrote this list as an addition to the basics above:
Clothing
1 swimsuit
1 sarong
1 pair of stretchy jeans (they wash and dry easily)
1 pair of leggings (if it's cold, they can go under your jeans, otherwise with a dress or shirt)
2-3 long-sleeve tops
2-3 T-shirts
3-4 spaghetti tops
1 light cardigan
Toiletries
1 dry shampoo spray & talc powder (keeps long hair grease-free in between washes)
1 hairbrush
Makeup you use
Hair bands & hair clips
Feminine hygiene products (you can opt to buy there too, but I prefer not to count on it, and most people have their preferred products)
For more on packing, check out these posts:
Denmark Travel Guide: Suggested Reading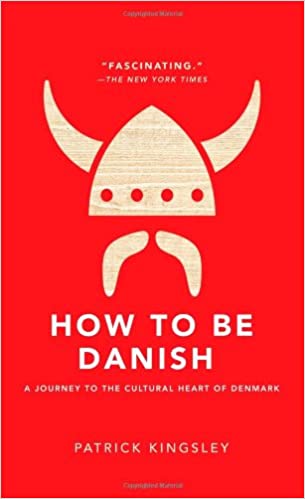 How to Be Danish, by Patrick Kingsley
This book is part travelogue, part overview of Danish society. It offers a fascinating look at life in Denmark and how their culture has changed and evolved. As their cultural staple hygge sweeps the world, Kingsley sheds light on how the Danes are different and what we can learn from these almost-perfect people and the society they've created.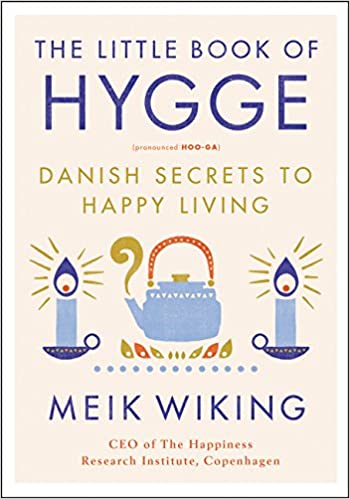 The Little Book of Hygge, by Meik Wiking
Why are Danes the happiest people in the world? The answer is hygge. This book dives into what hygge is, how it developed in Denmark, and how you can embrace and implement it in your life. Not only is it an eye-opening read that sheds light on Danish culture but it's a practical guide to creating a more calm, enjoyable life.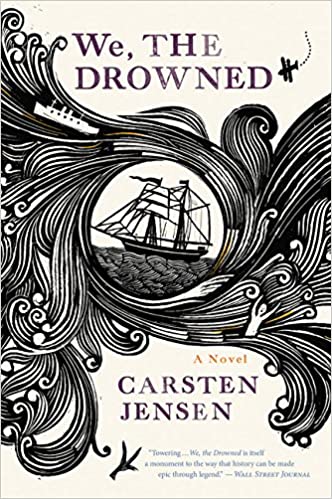 We, the Drowned, by Carsten Jensen
In 1848 a motley crew of Danish sailors set sail to fight the Germans. Not everyone returns, launching a generational saga of epic proportions. War, shipwrecks, adventure, and a look at the fragility of life at sea are all swept up in this massive 700-page adventure. If you're looking for a novel to read about life in Denmark before the turn of the century, this is it.



The Songlines, by Bruce Chatwin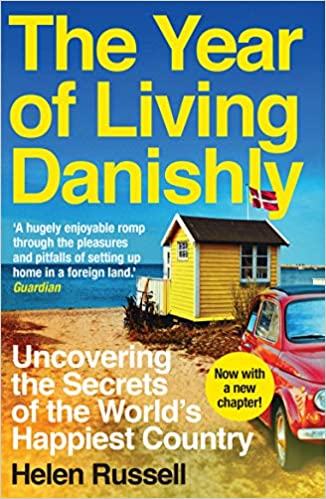 A Year of Living Danishly, by Helen Russell
When her husband gets a job at the Lego offices in Jutland, Helen Russell decides to head to Denmark with him, freelance write, and try to figure out why the Danes are so happy. From childcare, education, food, and interior design to taxes, sexism, and everything in between (turns out the Danes love to burn witches), Helen's funny, poignant story kept me enthralled from start to finish. It's informative, hilarious, self-deprecating, and tells a great story of someone trying to fit in.
Aarhus Travel Guide: Related Articles
Want more info? Check out all the articles I've written on backpacking/traveling Europe and continue planning your trip: