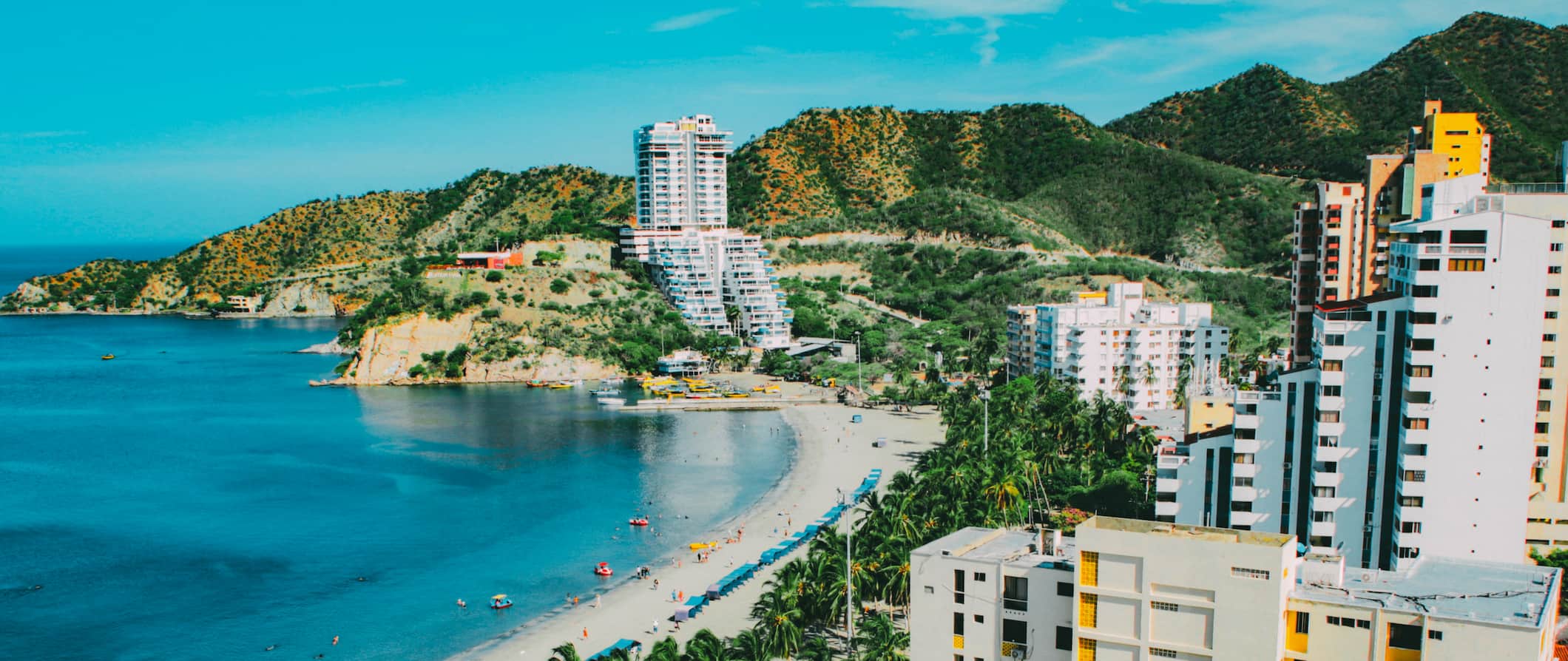 Santa Marta was the first place the Spanish settled in Colombia and is still a busy port to this day. It's one of the top places for Colombians to vacation to and is the gateway to some pretty special places along the Caribbean coast of the country.
Most people who backpack through the city do so on their way up to the coastal beach towns, on their way to Tayrona national park, or the famous Lost City trek. But the city has a cool historic downtown, lots of incredible food and nightlife options, beautiful beaches, boat trips, scuba diving opportunities, and hiking nearby.
In short, you'll find a lot to do here, and I hope you give the city more than just the quick pass most travelers give it.
This backpacking guide to Santa Marta has everything you need to know about visiting city as well as the surrounding region too so you can plan your trip to this part of Colombia better!

Top 5 Things to See and Do in Santa Marta
1. Trek to the Lost City
Most people visit Santa Marta to trek Ciudad Perdida (The Lost City). Older than Machu Picchu and high in the Sierra Nevada mountains, this trek involves at least four days through the jungle to ancient Inca ruins. See below for more details.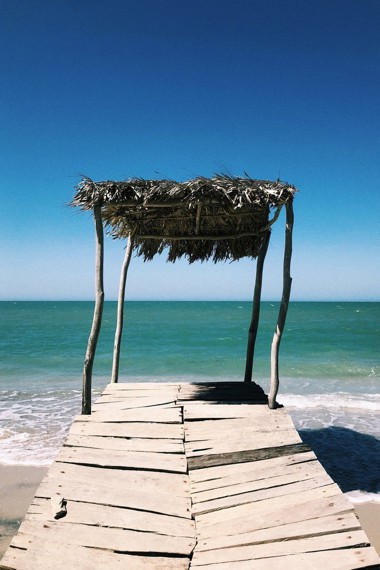 2. Stay in Riohacha
This bustling little city is the gateway to the desert area of La Guajira. People usually hang out here on their way to other parts of Colombia, but there are a few great highlights here, including the beach, the historic pier, and the Catedral Nuestra Señora de los Remedios (Cathedral of Our Lady of Remains).
3. Go hiking in Parque Tayrona
Parque Tayrona is a sprawling national park crisscrossed with plenty of hiking trails, along with several campgrounds. If you don't want to stay the night, it still has a lot of good day trails. I highly recommend visiting.
4.Road trip to La Guajira
This is where the desert meets the sea and is a beautiful multi-day drive tour through tiny villages and empty wasteland. It's surreal. A tour usually costs 620,000 COP ($205 USD). (It's cheaper if you leave from Riohacha.)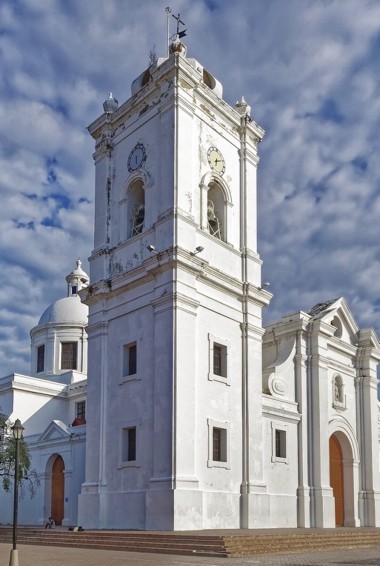 5.Take a walk around the old city
Santa Marta's old city is pretty small so it won't take you very long, Start at Parque Bolivia then walk along the malecon. Turn in toward the city passing through Parque de Los Novios and finish at the Cathedral. It should take you around 30-40 minutes.
Other Things to See and Do in Santa Marta
1. Visit Minca
Minca is a small village in the Sierra Nevada located about 45 minutes outside Santa Marta. It's a trendy spot with backpackers thanks to its cheap accommodation, coffee and cacao farms, scenic hiking trails, and several tall waterfalls. The cost of a shared jeep to Minca is around 8,000 COP ($3 USD), and the jeep will leave from the main market when it's full. Just listen for a guy shouting "Minca!" close to where you take the bus to Tayrona.
2. Relax on Playa Blanca
Rodadero is the most popular beach in Santa Marta and it gets unbelievably busy. If you prefer to relax on the beach without so many people around, take a water taxi from Rodadero to Playa Blanca, where you'll be surrounded by far fewer people. The cost of a water taxi is around 6,000 COP ($2 USD) and it takes 10 minutes to get there.
3. Take a stroll along Rodadero
The Rodadero area is outside of the main town. Like any beachfront area, here you will find a lot of restaurants, bars, resorts, and hotels. It's where most vacationing Colombians choose to stay. Take a stroll along the boardwalk, eat some fresh fish, and soak in the bustling atmosphere.
4. Wander around Quinta de San Pedro Alejandrino
Built in the 1700s, this is the hacienda in which Simón Bolívar spent his final days. It's the most important building in Santa Marta. It was owned by a supporter of Colombia's independence who invited Bolívar to stay with him before his exile in Europe, but Bolívar died before he could make it. It's well preserved — as are the 22-hectare botanical gardens (and there are iguanas everywhere). A visit costs 22,000 COP ($7.50 USD) and includes a guide.
5. Santa Marta Public Market
The Santa Marta Public Market has more than 500 different vendors selling everything from meat to fruit to handmade gifts, making up one vibrant, raucous market experience. It's worth arriving early to buy some of the weird and wonderful tropical fruits you won't find anywhere else in the world (like borojó, Colombia's natural "Viagra").
6. Walk the malecon at sunset
Paseo El Camellon is the main promenade (malecon) in downtown Santa Marta. There isn't much of a beach to enjoy, but it's the perfect setting to watch the sunset. There are several plazas where you can stop to enjoy the view (including the Plaza Parque Simón Bolívar), as well as some sculptures of indigenous people from the region to admire.
7. Skip Taganga
This overly crowded, ugly beach is a tourist trap that has overpriced food, an ugly beach, and polluted water. I can't figure out why people bother to visit (probably just because everyone goes?), but it's not worth the visit. Skip it!
8. Visit the Museo del Oro
You will find a lot of gold museums across Colombia but the Santa Marta Gold Museum holds items found only in the local area, including ceramics and elaborate jewelry dating to the pre-Columbian age (many of these items were uncovered in the Lost City). It's free to visit.
Visiting the Northern Part of Colombia
If you're visiting Santa Marta, you're probably going up north! Here are some of the must-see places to stop at:
1. Go to Punta Gallinas
Punta Gallinas is the northernmost point in all of South America. From here you can walk down a sand dune into the Caribbean Sea. Most people come here via a tour from Santa Marta or Cabo De Vela, with Cabo De Vela being the better option if you want to take your time and relax (it's closer). From Cabo de Vela, you'll drive through La Guajira Desert and then onward to Punta Gallinas lighthouse, which is officially the northernmost tip of the continent. The sand dune beach is one of the nicest places to hang out, and the water is warm and perfect for swimming. A tour to Cabo de la Vela and Punta Gallinas is likely to cost you from 698,956 COP ($207 USD) for the three days with meals and accommodation included.
2. Visit Costeño Beach
This beach paradise is near Tayrona National Park, and it's an ideal place to chill out by the beach, take some surfing lessons, and have drinks with other travelers in the evening. There's really not much else to do here, but, then again, that's the point. I can't recommend stopping here enough. You'll probably end up staying a few extra days. You can get a surf lesson here for as low as 50,000 COP ($16 USD).
3. Visit Palomino
Palomino is a small surf town that's popular with backpackers. Other than hanging out on the beach, people come here to ride inner tubes down the Palomino River. You'll spend an afternoon drifting down the river from the jungle-covered hills of the Sierra Nevada mountains to the Caribbean. It costs only about 20,000 COP ($8 USD) to rent a tube. Other than that, enjoy the chill nightlife at the hostels, the great food, and the sleepy beach town atmosphere.
4. See thousands of flamingos
Los Flamencos Fauna and Flora Sanctuary is near Riohacha, and it's a massive sanctuary where thousands of bright pink flamingos feed along of the estuary of the Camarones River. To get there, you need to take a canoe trip! It costs about 30,000 COP ($10 USD) for a small tour.
How to See the Lost City
Ciudad Perdida is the main reason why many people visit Santa Marta, as it's the closest main town and most companies leave from here to start the trek. The Lost City (Ciudad Perdida) was built around 800 CE (the site is older than Machu Picchu) and contains 169 terraces carved into the mountains, as well as a network of tiled roads and small plazas. It's one of the most beautiful treks in the country.
Getting to The Lost City requires a four-five day trek through the jungle. It's not an easy one – it's high in the Sierra Nevada, and the terrain can be challenging. You'll have to cross rivers, endure the heat, and take on some high altitudes but it's completely worth it. You only hike a few hours a day before stopping at each camp and relaxing and exploring the surrounding jungle.
The entry point to the ruins is a steep stone staircase with 1,350 steps. As you climb, you'll be retracing the steps of the Tairona people until the stairs give way to the Lost City. The terraces are hand-carved and covered in moss, but at one point they would have held houses, sacrificial sites, and other important structures. Your guide will give you a detailed run-down of the place, including some history of the day-to-day life of the nearly 2,000 people who lived here.
For now, it's impossible to do this trek on your own as the hike is very regulated and you must hire a local company to take you there.. The cost for the trek is around 1,100,000 COP ($350 USD), which is pretty well the same no matter what company you choose. This works out to be about 202,596 COP ($60 USD) per day, and includes food and accommodations.
Hikes last from 4-6 days. All hikes go on the same route. The only difference is in the speed in which they go.
Santa Marta Travel Costs
Hostel prices – Large dorm rooms with eight or more beds costs between 27,639-34,549 COP ($8-10 USD) per night. A dorm room with four to six beds is usually between 41,458-48,368 COP ($12-14 USD) per night.
A private double room will start from about 86,372 COP ($25 USD) per night, although most of them are more like 138,196 COP ($40 USD) per night for two people. You can find single private rooms for as little as 51,823 COP ($15 USD).
Budget hotel prices – A double room at a two-star hotel in Santa Marta will cost as little as 46,000 COP ($15 USD), although most rooms are about 103,235 COP ($30 USD).
Airbnb is also available in the city, with shared accommodation (like a dorm) starting at 32,000 COP ($10 USD) per night. A private room averages about 113,558 COP ($33 USD) per night, while you can expect to pay about 300,000 COP ($95 USD) per night for an entire home or apartment.
Food – If you're on a budget, you can easily eat for under 35,000 COP ($11 USD) a day. Whether it's an arepa for 4,000 COP ($1.50 USD), an empanada for 1,500 COP ($0.50 USD) or fish with beans and rice for lunch for as little as 10,000 COP ($3.50 USD), there are plenty of cheap options for eating out in Santa Marta.
On the other hand, Western fast food is very cheap. A McMeal with a burger, fries, and soft drink costs only about 12,000 COP ($3.50 USD).
For a mid-range restaurant with table service, expect to pay around 20,000 COP ($6.50 USD) for a full meal. You'll pay at least 26,000 COP ($8 USD) per entree at a higher-end restaurant. A beer at the bar will cost around 5,000 COP ($1.75 USD) while buying it at a store will be half that price.
OXXO stores are a great place to stock up on snacks and alcohol — most are open 24 hours. For a week's worth of groceries, you are best off finding an Exito (a bigger supermarket chain), expect to pay around 63,000-94,000 pesos ($20-30 USD).
Three delicious places to eat in the city include Donde Chucho, Radio Burger, Arte Gourmet, and Donde Tica (a little place across from Sao supermarket on Carerra 8).
Backpacking Santa Marta Suggested Budgets
If you are backpacking Santa Marta, expect to spend about 113,558 COP ($33 USD) per day. On this budget, you'll be staying in a hostel dorm, eating street food, cooking some of your own food, limiting your paid attractions, and using the local bus to get around. If you plan to do the Lost City trek, you should add about 84,415 COP ($25 USD) per day to your budget. If you want to visit Cabo de la Vela and Punta Gallinas without a tour, you'll need to add about 57,402 COP ($17 USD) per day.
A mid-range budget of about 240,880 COP ($70 USD) per day will cover a budget two-star hotel or private room in a hostel, eating out for all your meals, some guided tours and activities (including a Lost City trek or a tour to Cabo de la Vela and Punta Gallinas), and a few private taxis.
For a luxury budget of about 550,585 COP ($160 USD) per day, you will stay in a three-star hotel, eat out for all your meals, enjoy lots of drinks, take taxis everywhere, and enjoy all the tours you want, including a trek to The Lost City, and a higher-end tour to Cabo de la Vela and Punta Gallinas.
You can use the chart below to get some idea of how much you need to budget daily, depending on your travel style. Keep in mind these are daily averages – some days you'll spend more, some days you'll spend less (you might spend less every day). We just want to give you a general idea of how to make your budget. Prices are in USD.
Accommodation
Food
Transportation
Attractions
Average Daily Cost
Backpacker
$10
$10
$3
$10
$33
Mid-Range
$30
$15
$5
$20
$70
Luxury
$50
$25
$15
$70
$160
Santa Marta Travel Guide: Money Saving Tips
Santa Marta is pretty cheap if you stick to eating local street food, dorm rooms, and public transportation. Like everywhere else in Colombia, it's tough to break the bank (especially as so many attractions are free) if you live like a local and limit your drinking. But, here are some ways to save money in Santa Marta, just in case:
Try Couchsurfing – Nothing's cheaper than free. Couchsurfing connects you with locals who will not only give you a free place to stay but also serve as a local tour guide and introduce you to the cool stuff only locals know about in town! You'll find the most hosts in college towns and big cities.
Cook your own meals – While eating out isn't too expensive here, if you're on a budget it will be cheaper if you cook your own meals. Head to a local grocery store and save your budget!
Walk everywhere – If you don't mind walking, this is the easiest and cheapest way to explore the city. Most of the main sights are in Santa Marta's historic city center, which is very easy to walk around.
Pack a water bottle – A water bottle with a purifier will help you save money and thousands of plastic bottles by purifying the tap water for you. My preferred bottle is LifeStraw ($49.99).
Where To Stay in Santa Marta
Unless you are planning to stay in Santa Marta just to enjoy the beach, I wouldn't advise staying in the Rodadero area. Sticking to the historic center makes far more sense as you will be closer to the busses, it is also where most of the hostels are located. Here are some of my favorite places to stay in Santa Marta:
How to Get Around Santa Marta
The historic center of Santa Marta is pretty small, and all of the main attractions and sights are quite walkable, which will save you money on transportation.
Public Transportation – The primary method of public transportation in Santa Marta is the blue public busses. If you want to visit one of the malls, beaches, or Taganga, the blue busses all have a set fee of $1,600 COP ($0.60 USD). The busses all run along fixed routes — stand on the side of the road and flag one down, then hand over your money. If you are unsure of where to get off, let the driver know, and he will tell you when it's time.
You can take the blue public bus from the airport. Exit the airport and cross over the road past the taxis, and wait with the locals for the bus. It will drop you off right in the center, and it will only cost you 1,600 COP ($0.60 USD). To get the bus back to the airport, head to Carrera 1 and look out for a bus with "aeropuerto" on the front.
If you want to go a bit further along the coast, then make your way to the market and look for the Parque Tayrona bus. This will take you as far as Palomino (stopping at every town and village along the way). For Minca, you will also need to go to the market to find the shared Jeep.
Taxis – Taxis in Santa Marta are safe to use and pretty cheap. If you are traveling in a couple or a small group, it's often cheaper and easier to take a taxi. The average fare within Santa Marta is 4,000 COP ($1.50 USD), but make sure you have change. If the taxi has no meter, make sure you negotiate a price before getting in.
When to Go to Santa Marta
Santa Marta's weather does not fluctuate much. It is hot and humid all year round with very little rain. On average you can expect temperatures of around 93.8°F (34.3°C), with temperatures rarely dropping below 78.3°F (25.7°C) at night.
The busiest time of year in Santa Marta is from December to January, and prices often rise at this time of year. It's best to avoid visiting in December and January if you are on a tight budget.
If your main goal is to trek to The Lost City, tours are available year-round. But if you want to avoid rainfall (resulting in slippery trails and uncomfortable hiking), the best time to visit is between December to early March. This is the dry season, and humidity is lower.
How to Stay Safe in Santa Marta
Santa Marta is generally safe. You're not going to get kidnapped or anything, but petty crime is common. That means no walking around with your phone out, never keep anything in your pockets, especially when on public transport, and always keep hold of your bag! If you are eating out, keep your backpack on your lap or place your foot or a chair leg through your strap. It is very common for someone to do a bag swap, i.e., they swap their empty bag for yours so watch out for that.
Look for hotels or hostels with 24-hour security. You always want someone around in case you need assistance. If you don't feel safe somewhere, don't hesitate to move on.
Avoid drug tourism. The drugs cartels have crippled this country. Locals don't like it because drugs have so devastated the country and doing it just further cripples the country. It's really disrespectful to local people, and they resent travelers who come here to do drugs. Also, doing drugs here is illegal, and you don't want to end up in a Colombian prison.
You should issue caution when getting money, try and avoid the ATMs on the street if possible and go into the bank to use the ATM, that way you can put your money away discreetly without being watched.
There aren't many common street scams in Santa Marta. It is more opportunistic theft. So as long as you keep your possessions close you shouldn't have any issues.
You can read about the 14 travel scams to avoid right here.
Always trust your gut instinct. If a taxi driver seems shady, stop the cab and get out. If your hotel is seedier than you thought, get out of there.
If you don't do it at home, don't do it in Santa Marta!
For more in-depth coverage of how to stay safe in Colombia, check out this post we wrote that answers some frequently asked questions and concerns.
The most important piece of advice I can offer is to purchase good travel insurance. Travel insurance will protect you against illness, injury, theft, and cancellations. It's comprehensive protection in case anything goes wrong. I never go on a trip without it as I've had to use it many times in the past. You can use the widget below to find the policy right for you:
Santa Marta Travel Guide: The Best Booking Resources
These are my favorite companies to use when I travel. They are included here because they consistently find deals, offer world-class customer service and great value, and overall, are better than their competitors. They are the ones I use the most and are always the starting points in my search for travel deals.
Momondo – This is my favorite booking site. I never book a flight without checking here first.
Skyscanner – Skyscanner is another great flight search engline which searches a lot of different airlines, including many of the budget carriers that larger sites miss. While I always start with Momondo, I use this site too as a way to compare prices.
Airbnb – Airbnb is a great accommodation alternative for connecting with homeowners who rent out their homes or apartments.
Hostelworld – This is the best hostel accommodation site out there, with the largest inventory, best search interface, and widest availability.
Couchsurfing – This website allows you to stay on people's couches or spare rooms for free. It's a great way to save money while meeting locals who can tell you the ins and outs of their city. The site also lists events you can attend to meet people (even if you're not staying with someone).
Booking.com – The best all around booking site that constantly provides the cheapest and lowest rates. They have a no money down policy, great interface, and the widest selection of budget accommodation. In all my tests, they've always had the cheapest rates out of all the booking websites.
Intrepid Travel – If you want to do a group tour around South America, go with Intrepid Travel. They offer good small group tours that use local operators and leave a small environmental footprint. If you go on a tour with anyone, go with them. And, as a reader of this site, you'll get a discount when you click the link!
Rome 2 Rio – This website allows you to see how to get from point A to point B the best and cheapest way possible. It will give you all the bus, train, plane, or boat routes that can get you there as well as how much they cost.
World Nomads – I buy all my travel insurance from World Nomads. They have great customer service, competitive prices, and in-depth coverage. I've been using them since I started traveling in 2003. Don't leave home without it!
Santa Marta Gear and Packing Guide
If you're heading on the road and need some gear suggestions, here are my tips for the best travel backpack and for what to pack!
The Best Backpack for Travelers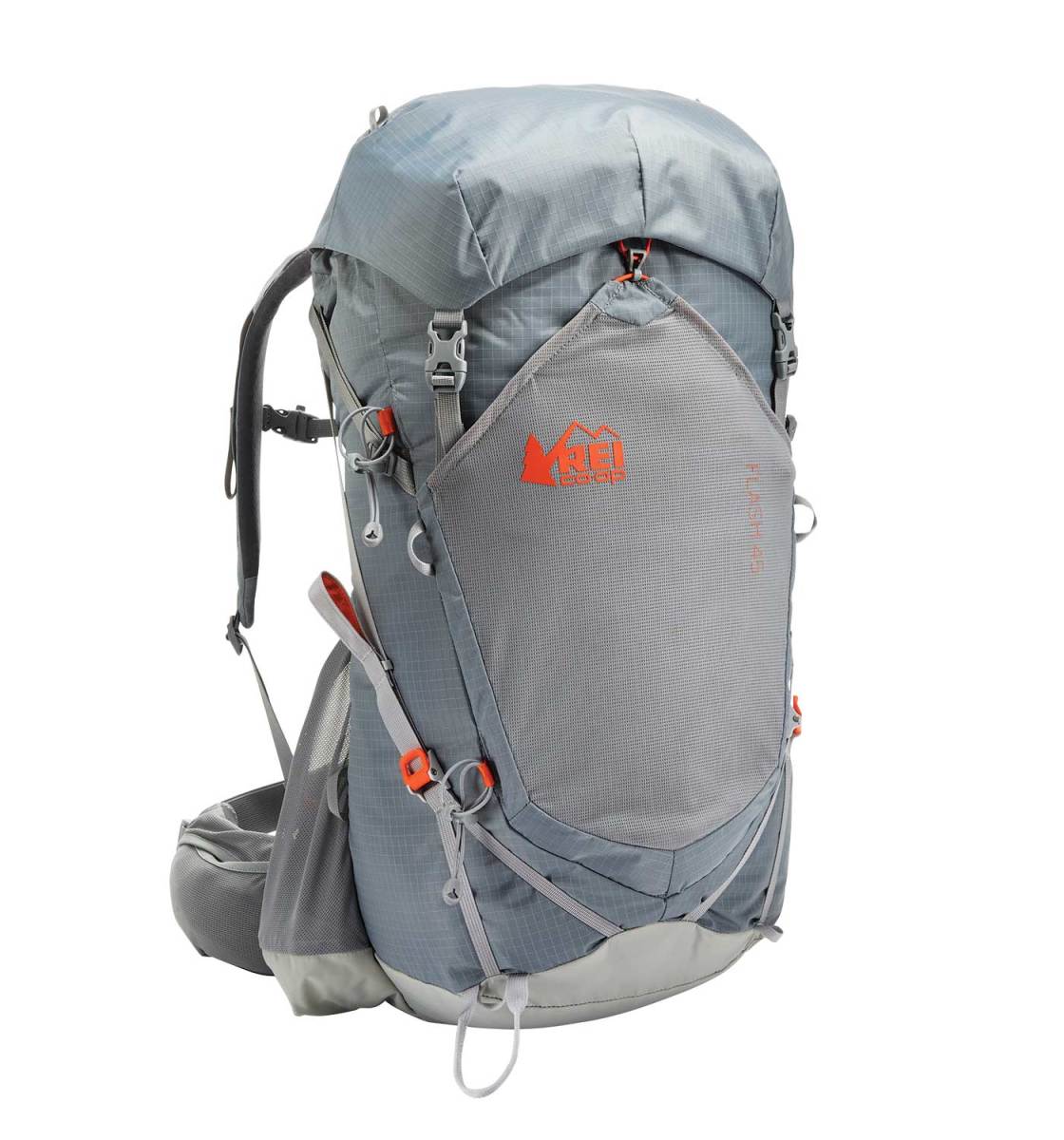 What's the best backpack for traveling long-term? I recommend the
REI Flash 45 Pack
. It's light and comfy, front loading, and fits perfectly in an airplane's overhead bin.
Size:
45-47L
Straps:
Thick and cushy with compression technology that pulls the pack's load up and inwards so it doesn't feel as heavy.
Features:
Removable top lid, large pocket at the front, hydration compatible, contoured hip belt
If you want something different, refer to my article on how to choose the best travel backpack for tips on picking a pack and other backpack suggestions.
What to Pack for Your Trip
Clothes
1 pair of jeans (heavy and not easily dried, but I like them; a good alternative is khaki pants)
1 pair of shorts
1 bathing suit
5 T-shirts (Unbound Merino is my preferred company. If you're a member of NM+, you can get 15% off your purchase)
1 long-sleeved T-shirt
1 pair of flip-flops
1 pair of sneakers
6 pairs of socks (I always end up losing half)
5 pairs of boxer shorts (I'm not a briefs guy!)
1 toothbrush
1 tube of toothpaste
1 razor
1 package of dental floss
1 small bottle of shampoo
1 small bottle of shower gel
1 towel
Deodorant
Small Medical Kit (safety is important!!!)
Miscellaneous
Female Travel Packing List
I'm not a woman, so I don't know what a woman wears, but Kristin Addis, our solo female travel guru, wrote this list as an addition to the basics above:
Clothing
1 swimsuit
1 sarong
1 pair of stretchy jeans (they wash and dry easily)
1 pair of leggings (if it's cold, they can go under your jeans, otherwise with a dress or shirt)
2-3 long-sleeve tops
2-3 T-shirts
3-4 spaghetti tops
1 light cardigan
Toiletries
1 dry shampoo spray & talc powder (keeps long hair grease-free in between washes)
1 hairbrush
Makeup you use
Hair bands & hair clips
Feminine hygiene products (you can opt to buy there too, but I prefer not to count on it, and most people have their preferred products)
For more on packing, check out these posts:
Santa Marta Travel Guide: Suggested Reading
One Hundred Years of Solitude, by Gabriel Garcia Marquez
Even if you don't plan on visiting Colombia anytime soon, One Hundred Years of Solitude should be on your reading list. It's one of the 20th century's most acclaimed books, and it tells the story of the rise and fall of the fictional Colombian town named Macondo through the Buendia family's history. The book borders on fantasy, but it's a work of art and the setting is perfect.





The Sound of Things Falling, by Juan Gabriel Vásquez
Juan Gabriel Vásquez is considered one of South America's best writers. In this New York Times-bestselling book, Vásquez tackles the complicated history of his home country. In Bogotá, Antonio Yammara learns about a hippo that has escaped a zoo once owned by the notorious Pablo Escobar. This causes him to reflect on a time when Escobar's cartel in Medellín clashed with government forces in the streets and the skies; a time when Antonio witnessed his friend's murder and his entire family was affected by narco-violence. This isn't light reading, but it's worthwhile.



Short Walks from Bogotá, by Tom Feiling
It's been hard for Colombia to shake its reputation of violence and narco-trafficking, but what is the real Colombia like? In this travelogue, writer and journalist Tom Feiling tries to uncover how a country is rebuilding itself after decades of violence. He travels down roads that were previously too dangerous to travel, all the while talking to former guerrilla fighters, nomadic tribesmen, and shady millionaires. Some of the accounts are shocking, but they're all true and fascinating. It's a great piece of reporting.



The Robber of Memories: A River Journey Through Colombia, by Michael Jacobs
On the River Magdalena, Michael Jacobs attempts to travel without technology – but he quickly makes an exception for a cell phone to keep in touch with his mother suffering from Alzheimer's. The irony isn't lost on Jacobs, as Colombia has the world's highest numbers for early-onset Alzheimer's – and then he encounters Gabriel Garcia Márquez, whose own failing memory brings him to the river. When Jacobs is apprehended by quirky guerrilla fighters, his life begins to take on a surreal likeness to Márquez's best works. I won't spoil the ending here, but it's safe to say this travel memoir is beyond belief.



Beyond Bogotá: Diary of a Drug War Journalist in Colombia, by Garry Leech
A hybrid of journalism and memoir that reads almost like a novel, independent journalist Garry Leech brings together a detailed and shocking account of the 8 years he spent working in the most remote and dangerous regions of Colombia. Through this book, he uncovering the unofficial stories of the people he met living in conflict zones. The book is framed around the eleven hours that Leech was held captive by Colombia's largest leftist guerrilla group, the FARC in 2006. Leech brings the readers a much-needed humanizing account of the war on drugs, offering fresh insights into U.S. foreign policy, the role of the media, and how it affected normal Colombians caught in the middle of the brutal war.

Santa Marta Travel Guide: Related Articles
Want more info? Check out all the articles I've written on backpacking/traveling Colombia and continue planning your trip: