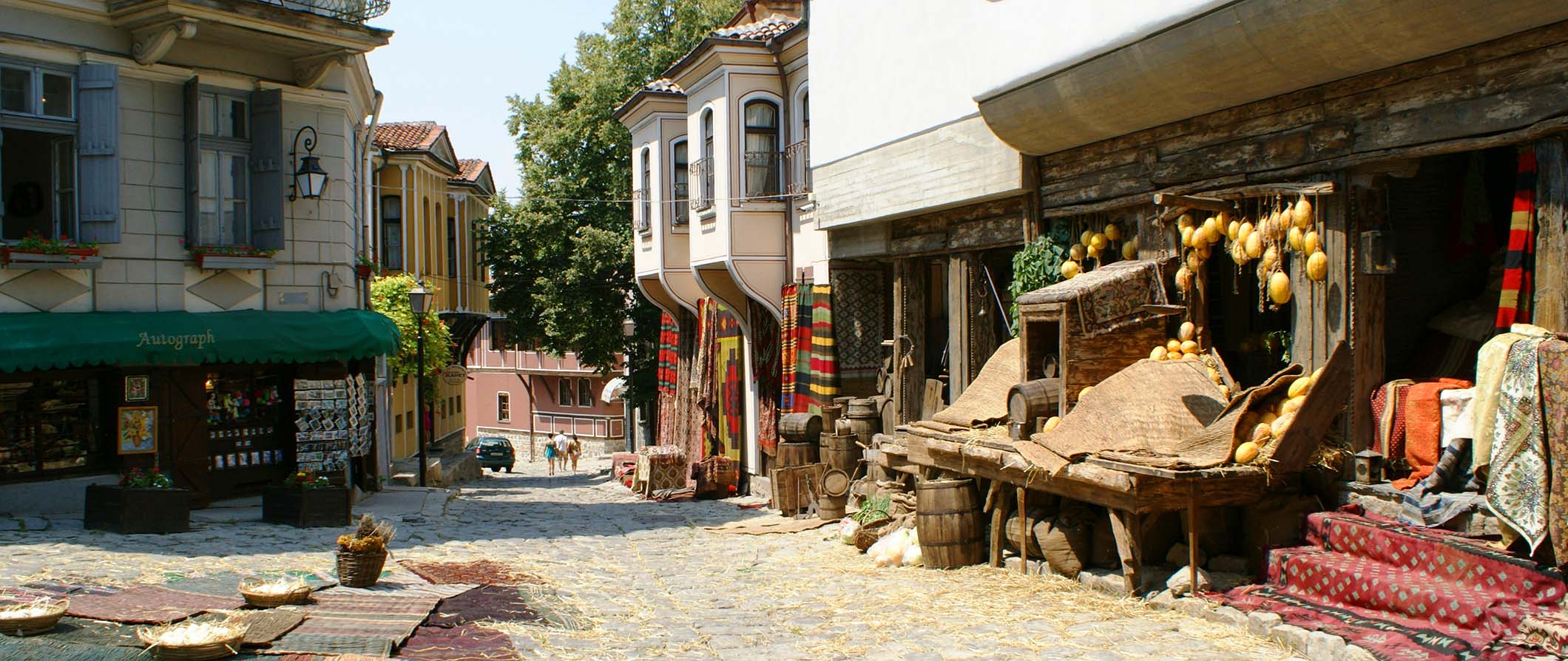 Plovdiv is the second-largest city in Bulgaria and is located in the middle of the country. It's famous for its Roman ruins and historical churches. I found the city a peaceful oasis with wonderful parks and ruins that lacked the large tourist crowds Sofia, Velinko Tranvovo, and the coast get. Since the city is in the middle of the country, it's easy to stopover and visit. It's a must for any historic buff and someone looking to see the quieter side of the country.
Top 5 Things to See and Do in Plovdiv
1. Attend the Night of the Galleries
Every year on September 28th, every single gallery in Plovdiv opens early and stays open into the wee hours of the night. The best part is that admission is free no matter where you go. There's over 200 years worth of work to see.
2. See the Roman Amphitheater
Originally built in Plovdiv during the 2nd century, it wasn't discovered until 1972. It has since been restored and is now host to various large-scale events and concerts. It's open daily from 9am-6pm, except in the winter when it closes at 5pm.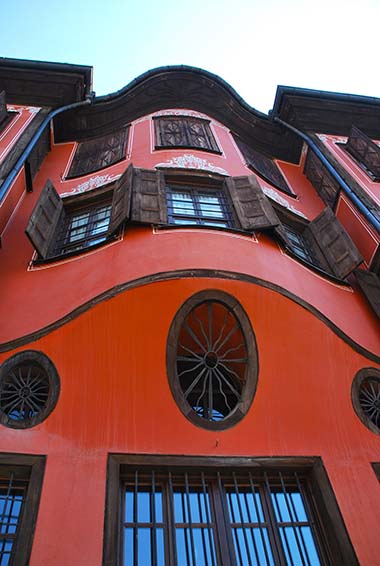 3. The Archaeological Museum
This museum has over 60,000 items in its collection, including things like Thracian and Roman Pottery and jewelry, icons and liturgical paraphernalia, and ecclesiastical artifacts. Admission is 5 BGN and it's open daily (except Mondays) from 9am-6pm and in the winter it closes at 5pm.
4. Walk the pedestrian street
This main street is wide and lined with cafés and shops and always filled with people. It's perfect anytime of day and, when the weather is nice, you can sit outside and watch the world go by. I love relaxing here.
5. Visit Assenovgrad
This is a great day trip from Plovdiv. It was an important agricultural and religious area and is still dotted with monasteries and churches. Check out Asen's fortress for great views of the region. A bus or train there costs 2-3.50 BGN and takes about 30 minutes.
Other Things to See and Do
(Click the title to expand the text)
1. Tour Hindlian House
This house was once owned by merchant Stepan Hindlian, but is now open for tours. There is an amazing collection of period furniture in relatively good condition. The walls are painted with beautiful landscapes, many of which took more than six months to complete. One of the highlights of the architecture is the high, domed ceiling. Admission is 5 BGN and it's open daily from 9am-6pm, except in the winter when it closes at 5:30pm.
2. Visit the Philipopolis Art Gallery
This is Bulgaria's first private art gallery and is host to work from some of the 19th and 20th-century Bulgarian masters. You can see work by Vladimir Dimitrov, Anton Mitov, and Dimitar Gyudzhenov. Admission is free and it's open daily from 10am-7pm, except in the winter when it closes at 6pm.
3. Attend the International Folklore Festival
During the first weekend in August, you can attend Bulgarian folklore performances at this popular and very unique five day festival. There are tons of parades, singing, and dancing.
4. Go wine tasting
For those who enjoy wine, the Hindlian House cellar is host to wine from the Bulgaria Museum and Oenology Collection and conducts wine tastings for a mere 13 BGN. That includes three wines. They also offer a full ten wine tasting for 50 BGN.
5. Check out the Cultural Center Thrakart
In the Tsar Obedinitel Underpass, you can find this neat attraction. The building has floor-to-ceiling windows which show off the beauty of the interior. There is an extensive amount of Roman floor mosaics to see, as well as various Roman artifacts. Admission is 5 BGN and it's open daily from 9am-7pm, except in the winter when it closes at 6pm.
6. See Sveta Marina Church
Originally built in 1561, this church burnt down in 1611 and was rebuilt in 1783. It has been repaired once since its reconstruction and is quite an interesting piece of history to see. There is a beautiful 56 foot high wooden, pagoda-shaped bell tower, and an intricate 170-year-old iconostasis.
7. Wander the Tsar Simeon Central Garden
It is always nice to know about a place to escape to when the hectic street and shopping atmosphere becomes overwhelming. This is a great place to relax under some trees or on a nice park bench.
8. Make a trip to Bachkovo Monastery
This monastery lies around 40 minutes outside of Plovdiv, by minibus — a bus ticket will cost around 5 BGN. It is not a large complex but is a UNESCO World Heritage Site, and the chapel and the grounds are worth a visit. The monastery dates back to the 11th century. (You can combine this with a day trip to Assenovgrad to make a great filled day.)