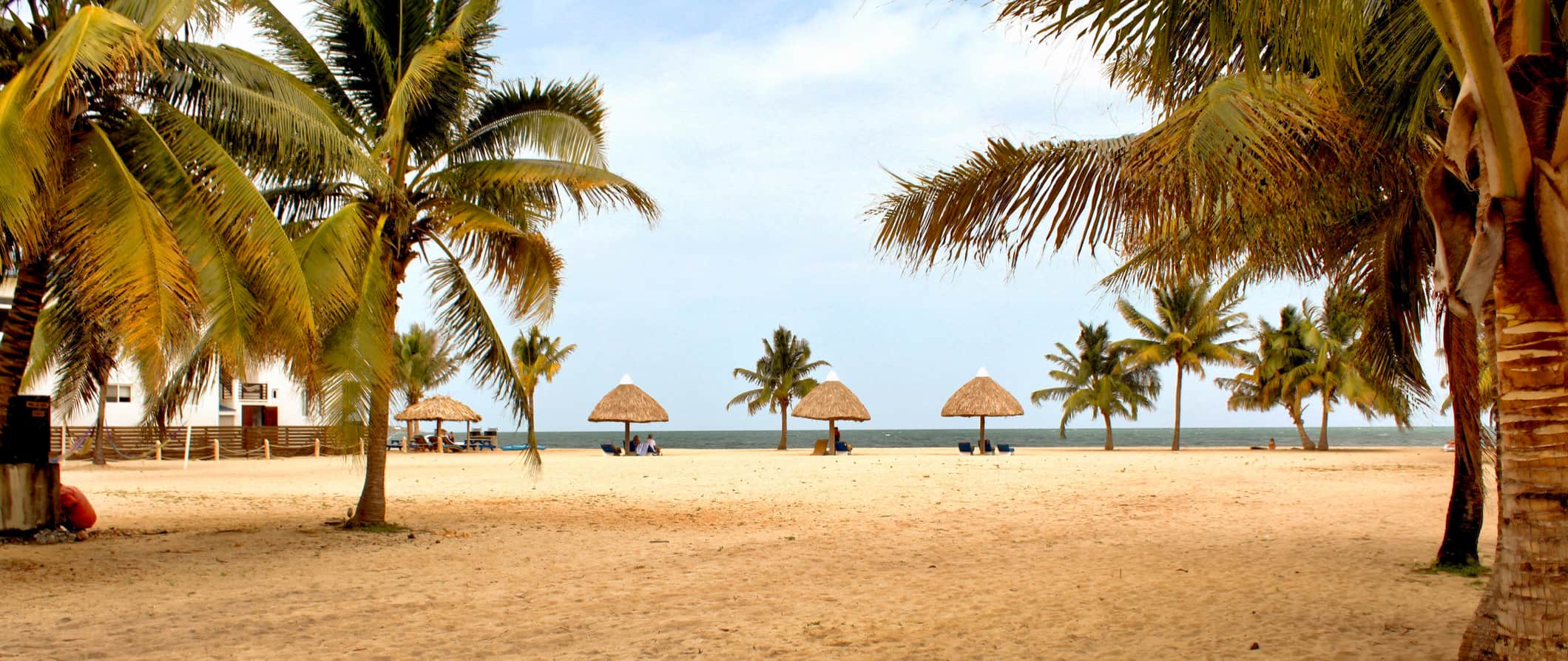 Placencia lies at the southern end of Belize and is a thin 16-mile (26-kilometer) long stretch of land with the best beaches in the entire country.
If you're backpacking Belize, you're likely to visit here as it's a major stop in the country. It is the perfect location for divers, snorkelers, and those who wish to explore the Mayan ruins in the south of the country.
The town still has a laid-back Caribbean feel and life here centers around the main street where you will find most bars and restaurants.
I loved my visit to Placencia so much that I ended up staying an extra week. (In Placencia, you'll find a lot of travelers who end up doing the same.)
There isn't much to "do" here aside from eating seafood, relaxing on the beach, and drinking beer as the sun sets.
This Placencia travel guide will give you all the practical information you need to help you plan your visit!
Top 5 Things to See and Do in Placencia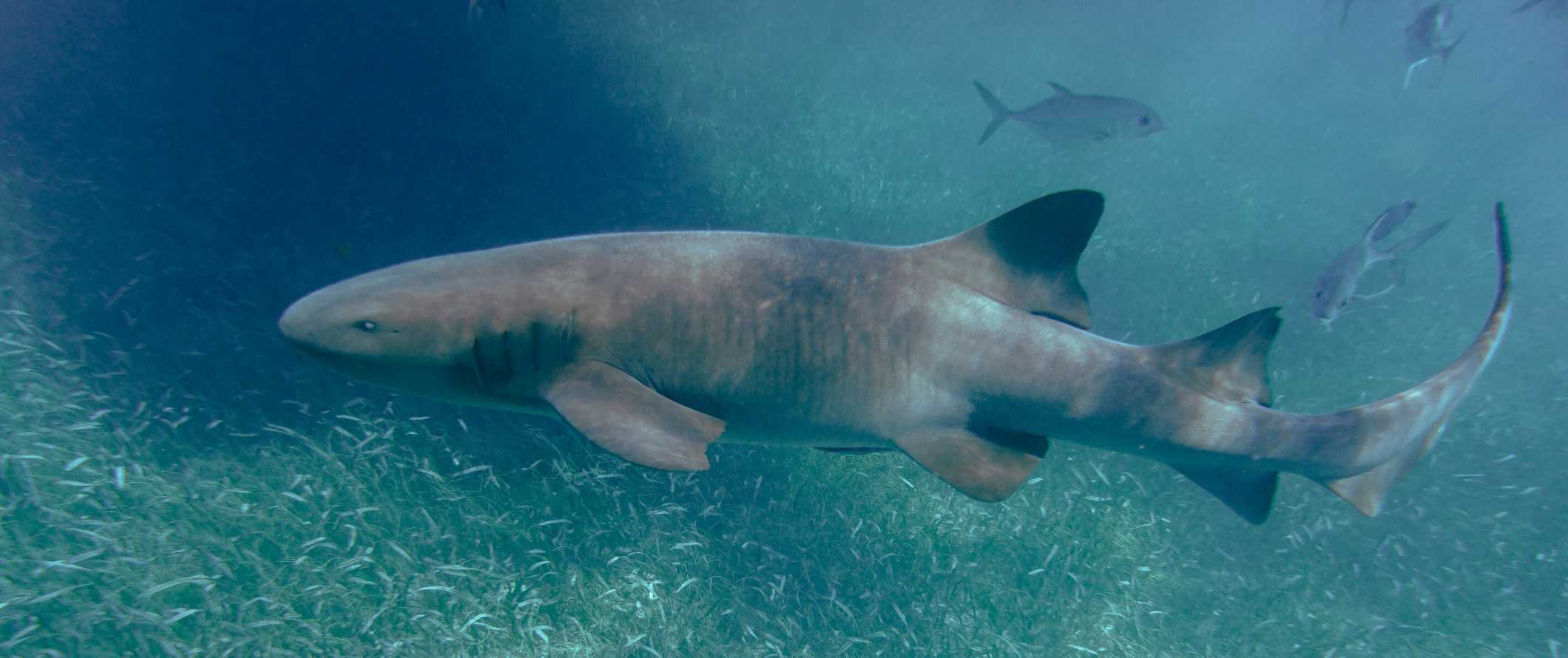 1. Visit Lubaantun
Lubaantun is the largest Mayan site in Southern Belize. Located outside the village of San Pedro Columbia, it dates back to 700-900 CE. The area comprises 11 large structures, including 5 plazas, 3 ball courts, temples, pyramids, and tombs that archeologists believe were used for religious ceremonies, trade, and sports gatherings. One interesting aspect that differentiates these structures from other Mayan structures across the region is that the stones are stacked and fitted together tightly without the use of mortar. Lubaantun was famed for its ceramic artifacts, many of which are displayed in the small onsite museum. Admission is 10 BZD.
2. Go Sailing
Hire a boat or catamaran for a day trip to the islands on the reef or those further afield (such as the Honduran and Guatemalan Bay Islands). Laughing Bird Caye National Park is one of the top destinations as it's located on a breathtaking island in the southernmost part of the Belize Great Reef. It's the perfect tropical paradise to explore crystal blue waters that are home to an abundance of marine life as well as brown pelicans, green herons, turtles, and of course nearly vacant, beautiful beaches. A one-day trip is around 250 BZD while a 3-day/2-night tour is 900 BZD. If you're on a budget but still want to enjoy a boat tour, a 3-hour sunset sail with drinks and delicious eats like ceviche and shrimp costs around 160 BZD. Bring plenty of sunscreen for these trips!
3. Visit Cockscomb Basin Wildlife Sanctuary
This is the largest protected area in the world for jaguars (though it's unfortunately quite rare that you'll spot one). Nonetheless, this beautiful sanctuary is home to roughly 200 jaguars and covers 150 square miles (388 square kilometers) of tropical forest with dozens of lush jungle trails where you can take a dip in one of the waterfalls and hopefully catch a glimpse of the howler monkeys, pumas and ocelots, tapirs, and other wild animals that call the jungle home. Cockscomb is renowned for its bird watching as there are over 330 species here including the Keel-billed Toucan, Macaw, and Great Curassow. Some hikes are best done at night with a headlamp as you have more chances to see wild cats, owls, snakes, toads, and wild pigs. The River Overlook and Warrie Trails are said to be best for seeing wildlife, especially during the rainy season in June and July when the animals are most active. Spend a night at one of the many guesthouses or family cabins that line the entrance to get the most out of your hiking. The entrance fee to the park is 10 BZD.
4. Visit Nim Li Punit
Nim Li Punit is one of the smaller Mayan sites located near Indian Creek village in the Toledo District at the foot of the Maya Mountain. The site is famous for the carvings on 25 "stelae" discovered there, which are a kind of stone slab or columns. At one time, up to 7,000 inhabitants may have lived here. Today, you can wander around without a tour exploring the pyramids, tombs, and plazas, but the intricate carvings on the longest stelae steal the show. They are the longest in Belize at 55 feet (17 meters) long with intricate carvings of a figure with a headdress. The "South Group" is where you can visit the Plaza of the Stelae, which historians believe allowed the Mayans to keep track of time by observing the sunrise and sunsets, equinox, and solstices, and create their well-known calendars. Trips here are usually combined with a visit to Lubaantun. Admission is 10 BZD.
5. Go diving
The Belizean Barrier Reef is just 45 minutes from shore and is the largest reef in the Northern Hemisphere. If you're new to diving, consider a trip to Laughing Bird Caye, a stunning, unpopulated island with a myriad of plant and marine life species, from colorful fish, sharks, dolphins, sea turtles, sharks, and manta rays. This area has drop-offs that are perfect for diving with high visibility if you're a bit more experienced. For something more adventurous, head to The Elbow at Gladden Spit, a steep drop-off and an incredible place for underwater photography as there are schools of fish of every kind, sponges, gorgonians, and perhaps even dolphins. Barrier Reef 6-hour tours with two dives start at 300 BZD with lunch and equipment included. You can also dive with whale sharks here, with dives costing around 300 BZD.
Other Things to See and Do in Placencia
1. Go sea kayaking
You can rent a sea kayak for around 70 BZD per day to explore secluded beaches and caves. Bring your snorkel gear to take advantage of the amazing snorkeling too. There are also guided kayaking tours if you don't want to go alone. Guides cost around 130-200 BZD per day.
2. Go snorkeling
Many of the diving sites are also great for snorkelers too. Snorkeling day trips often include a beach barbecue and cost around 175 BZD with trips to Laughing Bird Caye being the most inexpensive. Silk Caye Marine Reserve is located just 22 miles (36 kilometers) east of Placencia Village. Stop by this island to snorkel among some of the most colorful fish you'll ever see. Snorkeling trips start at 175 BZD, lunch included.
3. Explore Placencia Lagoon
This is the perfect place to catch a glimpse of manatees (which are endangered), rays, saltwater crocodiles, and numerous species of birds. The mangrove forests are ideal for exploring via canoe or kayak rental.
4. Meet the whale sharks
The months of May and June are prime times for spotting the gentle whale sharks that swim down here. It's one of the most amazing experiences ever. If you want to snorkel or dive with them, tours start from around 530-545 BZD. Just make sure you keep your distance; wild animals shouldn't be touched or interfered with.
5. Tour a spice farm near Nim Li Punit
This spice farm and botanical garden was created in 1990. Now, the farm is one of the largest black pepper and vanilla farms in the country and is also covered with beautiful teak, mahogany, and rosewood trees. You can come here to wander the grounds or learn about how pepper is made. Open daily from 7am-4pm and tours with tastings cost 50 BZD.
If you're heading to other parts of Belize, check out some of our other city guides:
Placencia Travel Costs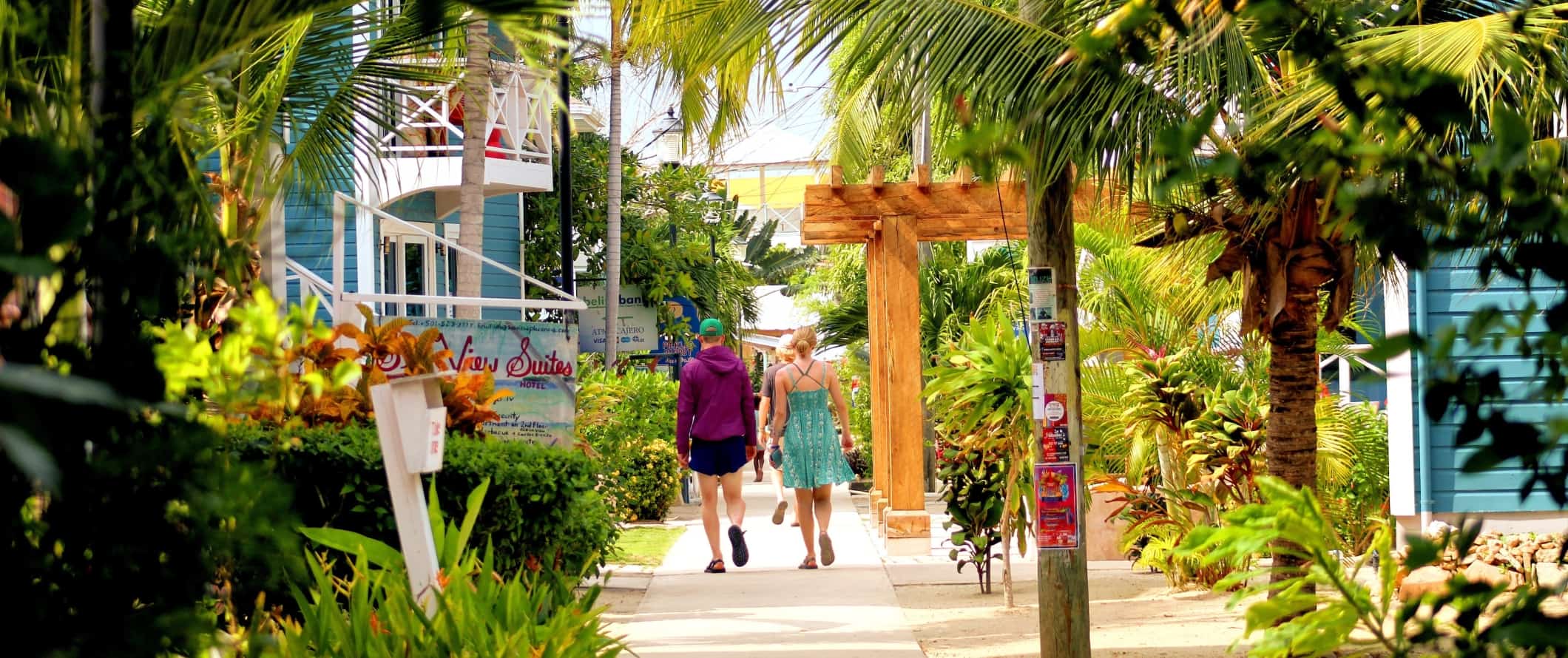 Hostel prices – There are a couple of hostels in the town with dorms (10-16 beds) that run about 45-50 BZD a night. Smaller dorms, however, cost 60 BZD. A private room that sleeps two with a shared bathroom runs about 115 BZD. Free Wi-Fi is standard.
Budget hotel prices – There aren't any low-cost hotels in Placencia. A three-star hotel room starts from 175-220 BZD per night on the lower end but the average is around 200-250 BZD. You can also find accommodations just by showing up and asking around. You don't need to really pre-book here.
On Airbnb, private rooms average around 180 BZD per night, though you can find them for around 80-100 BZD if you book early. Entire homes start at 150-300 BZD per night. Book early to find the best deals.
Food – Belizean cuisine leans heavily on beans, rice, cheese, and tortillas (much like neighboring countries). Rice and beans is a common lunch choice, and you can always find tamales, panades (fried meat pies), onion soup, chicken stew, and garnaches (beans, cheese, and onion in a fried tortilla) pretty much everywhere you go. Other popular dishes include ceviche, fry jack (deep-fried dough pieces), conch fritters, and johnny cakes.
A basic meal of rice, beans, and chicken costs around 15 BZD, while dinner in a sit-down restaurant with table service costs around 50 BZD. A fast-food meal of tacos or fried chicken costs at least 15 BZD.
Restaurants along the beach cost more as they are touristy and often serve western food. You can expect to pay 70 BZD for a meal with drinks at these places.
Groceries are pricier here than elsewhere in Belize, and prices can vary depending on what you buy. A week's worth of food is about 75-90 BZD for basic groceries like rice, vegetables, beans, and some meat or fish.