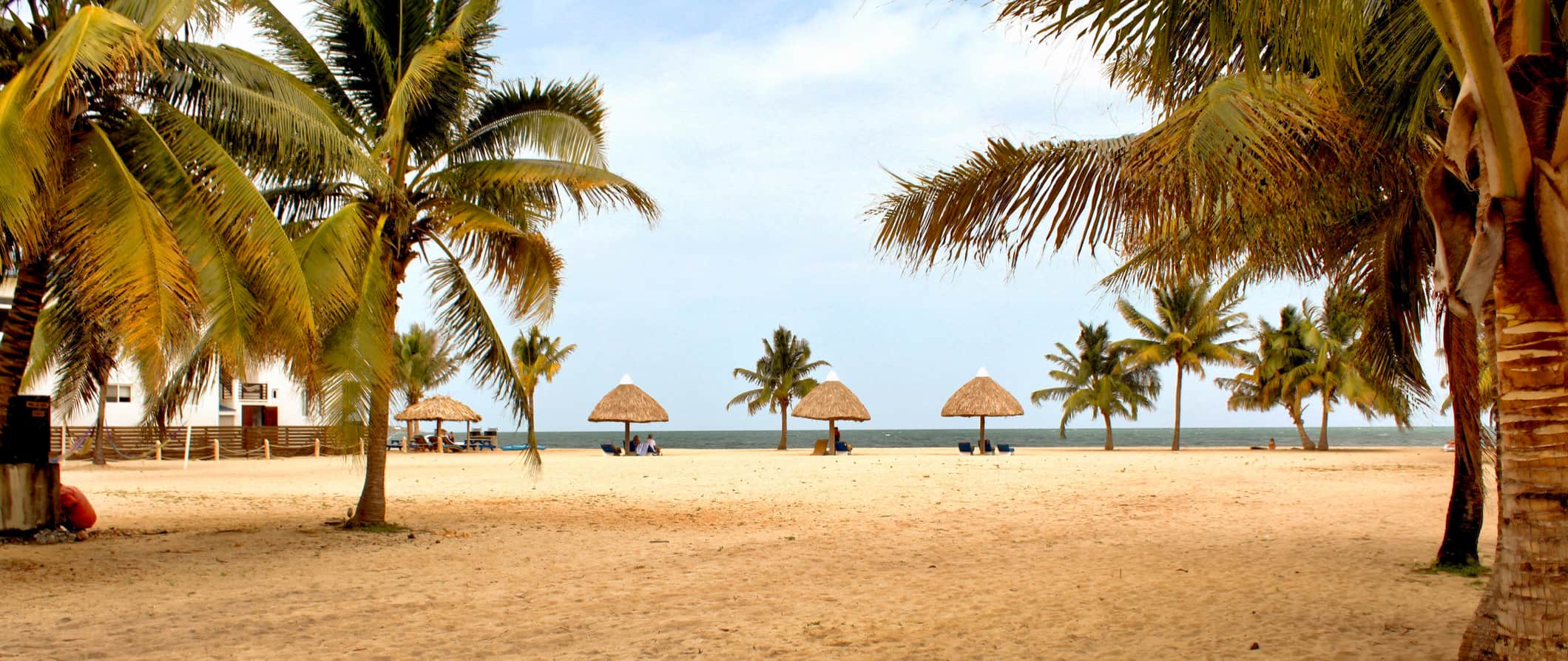 Placencia lies at the southern end of Belize and is a thin 16-mile (26-kilometer) long stretch of land with the best beaches in the entire country.
If you're backpacking Belize, you're likely to visit here as it's a major stop in the country. It is the perfect location for divers, snorkelers, and those who wish to explore the Mayan ruins in the south of the country.
The town still has a laid-back Caribbean feel and life here centers around the three-foot-wide main street where you will find most bars and restaurants.
I loved my visit to Placencia so much I ended up staying an extra week. (In Placencia, you'll find a lot of travelers who end up doing the same.)
There isn't much "to do" here aside from eating seafood, relaxing on the beach, and drinking beer as the sun sets.
This Placencia travel guide will give you all the practical information you need to help you plan your visit!
Top 5 Things to See and Do in Placencia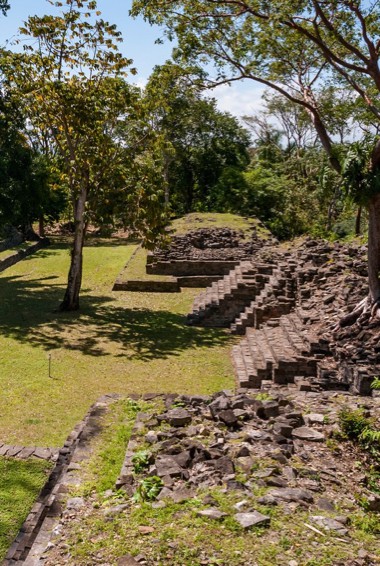 1. Visit Lubaantun
Lubaantun (place of fallen rocks) is the largest Mayan site in Southern Belize. There are ball courts, temples, pyramids, and tombs. Lubaantun was famed for its ceramic artifacts, many of which are displayed in the small onsite museum. Admission is 10 BZD, and it's open daily from 8am-5pm.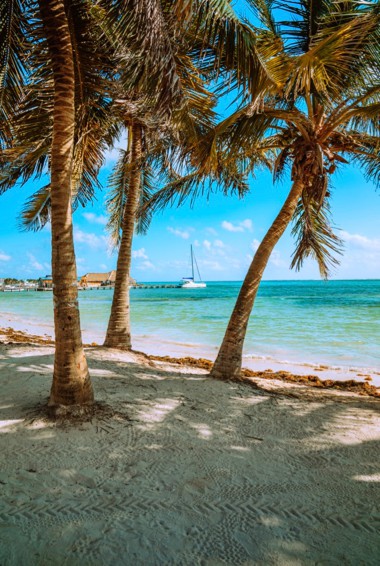 2. Go Sailing
There are boats and catamarans going on day trips to the islands on the reef and further afield to the Honduran and Guatemalan Bay Islands. A one-day trip is around 160-200 BZD while a 3-day/2-night is 700-900 BZD.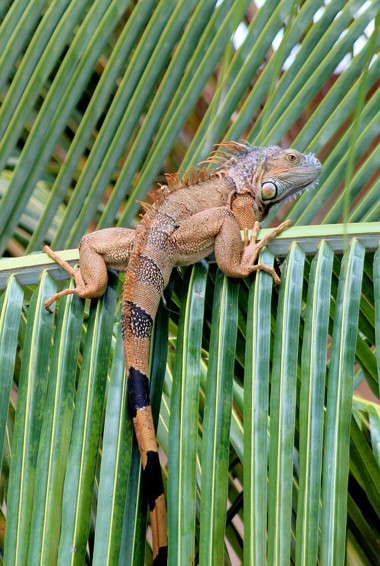 3. Visit Cockscomb Basin Wildlife Sanctuary
This is Belize's prime jaguar spotting territory. The sanctuary covers 150 square miles of tropical forest. Cockscomb is renowned for its bird watching as there over 200 species here. Spend a night at one of the many guesthouses that line the entrance to get the most out of your hiking.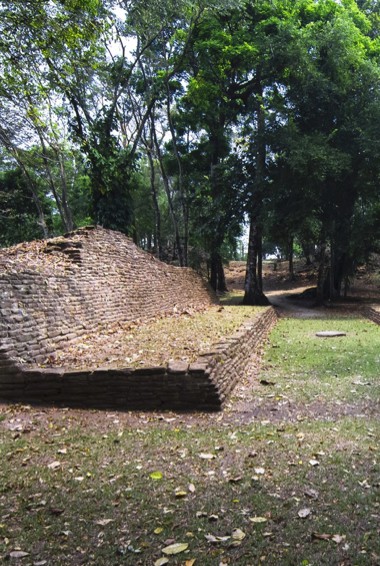 4. Visit Nim Li Punit
Nim Li Punit is one of the smaller Mayan sites. The site also consists of pyramids, tombs, and plazas, but the intricate carvings on the stelae steal the show. They're the tallest in Belize. Trips here are usually combined with a visit to Lubaantun. Admission is 10 BZD.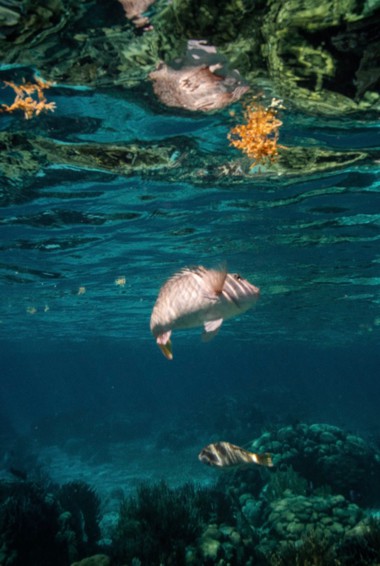 5. Go diving
The Belizean Barrier Reef is just 45 minutes from shore. If you're new to diving, consider a trip to Laughing Bird Caye. For something more adventurous, head to The Elbow at Gladden Spit. For the two weeks following a full moon, whale sharks feed on the small fish that spawn here. Trips start from about 300 BZD.
Other Things to See and Do in Placencia
1. Go sea kayaking
You can rent a sea kayak for around 70 BZD per day to explore secluded beaches and caves. Bring your snorkel gear to take advantage of the amazing snorkeling too. There are also guided kayaking tours if you don't want to go alone. Guides cost around 200 BZD per day.
2. Go snorkeling
Many of the diving sites are also great for snorkelers too. Snorkeling day trips often include a beach barbecue and cost between 50-140 BZD with trips to Laughing Bird Caye being the most inexpensive. Silk Caye Marine Reserve is located just 22 miles (36 kilometers) east of Placencia Village. Stop by this island to snorkel among some of the most colorful fish you'll ever see. Snorkeling trips cost from 150 BZD, lunch included.
3. Explore Placencia Lagoon
This is the perfect place to catch a glimpse of manatees, rays, saltwater crocodiles, and numerous species of birds. The mangrove forests are ideal for exploring via canoe or kayak rental.
4. Meet the whale sharks
The months of May and June are prime times for spotting the gentle whale sharks that swim down here. It's one of the most amazing experiences ever. If you want to snorkel or dive with them, tours start from around 500 BZD.
5. Tour a spice farm near Nim Li Punit
This spice farm and botanical garden were created in 1990. Now, the farm is one of the largest black pepper and vanilla farms in the country and is also covered with beautiful teak, mahogany, and rosewood trees. You can come here to wander the grounds or learn about how pepper is made. Open daily from 7am-4pm and tours with tastings cost 50 BZD.
If you're heading to other parts of Belize, check out some of our other city guides:
Placencia Travel Costs
Hostel prices – There are a couple of hostels in the town with dorms (10-16 beds) that run about 30 BZD a night. Smaller dorms, however, cost from 60 BZD. A private room that sleeps two with a shared bathroom runs about 100 BZD. These hostels offer free linens and free Wi-Fi.
Budget hotel prices – There aren't any low-cost hotels in Placencia. A three-star hotel room starts from 175 BZD per night on the lower end but the average is around 200 BZD. You can also find accommodations just by showing up and asking around. You don't need to really pre-book here.
On Airbnb, private rooms average around 180 BZD per night while entire homes start at 200 BZD.
Average cost of food – Belizean cuisine leans heavily on beans, rice, cheese, and tortillas. Rice and beans is a common lunch choice, and you can always find tamales, panades (fried meat pies), onion soup, chicken stew, and garnaches (beans, cheese, and onion in a fried tortilla) pretty much everywhere you go.
A basic meal of rice, beans, and chicken costs 15 BZD, while dinner in a sit-down restaurant with table service costs around 50 BZD. A fast-food meal of tacos or fried chicken costs at least 15 BZD.
Restaurants along the beach cost more as they are touristy and often serve western food. You can expect to pay 70 BZD for a meal with drinks at these places.
Groceries are pricier here than elsewhere in Belize, and prices can vary depending on what you buy. A week's worth of food is about 90 BZD for basic groceries like pasta, vegetables, and some meat.
Backpacking Placencia Suggested Budgets
If you're backpacking Placencia, my suggested budget is around 80 BZD per day. This budget will cover a hostel dorm and getting around everywhere on foot as well as cooking all of your meals. If you want to spend more on activities like snorkeling tours or plan on drinking more, you can increase this budget by 30 BZD per day.
A mid-range budget of about 250 BZD will cover staying in a private Airbnb, cooking most meals but eating out a bit, renting a bicycle, taking the odd taxi, and doing more tours and activities, such as a snorkeling trip.
For a luxury budget of about 550 BZD per day, you can stay in a nice resort, eat out for all your meals, take taxis to get around, do private guided tours, and enjoy plenty of drinks. This is just the ground floor for luxury though — the sky is the limit!
You can use the chart below to get some idea of how much you need to budget daily, depending on your travel style. Keep in mind these are daily averages – some days you'll spend more, some days you'll spend less (you might spend less every day). We just want to give you a general idea of how to make your budget. Prices are in BZD.
Accommodation
Food
Transportation
Attractions
Average Daily Cost
Backpacker
30
20
10
20
80
Mid-Range
150
30
20
50
250
Luxury
170
120
60
200
550
Placencia Travel Guide: Money Saving Tips
There aren't many ways to save money in Placencia but if you want to try, here are some ways to do so when you visit:
Shop around – There are many activity and tour providers so be sure to shop around for the best price.
Bike around – Placencia itself is small enough to explore on foot, but many hotels offer guests free bike rentals.
Travel off-peak – The most expensive time to visit is between October and April. By traveling in the off-season, you can significantly reduce prices for accommodation and flights.
Combine trips – Many tour operators offer trips that combine popular excursions. These are a good way to save on transfers to each tourist destination as well as possibly get dropped off in your next destination.
Happy hour – Most bars have a happy hour in the late afternoon and offer two for the price of one drinks.
Couchsurf – If you plan ahead, you can usually find really nice Couchsurfing hosts all throughout the country. This way, you not only have a place to stay, but you'll have a local host that can tell you the best places to go and things to see.
Pack a water bottle – A water bottle with a purifier will come particularly in handy here. Save money and thousands of plastic bottles and get a bottle that can purify the tap water for you. My preferred bottle is LifeStraw.
Where To Stay in Placencia
Need a place to stay while you travel in Placencia? My suggested places to stay in the city are the following:
How to Get Around Placencia
You can walk everywhere since Placencia is pretty small, but here are some other options.
Bicycle – Your best option for getting around Placencia (other than walking) is to rent a bike for about 25 BZD per day. Many hotels even offer them to guests for free. Otherwise, Captain Jak's has the best rates.
Golf Cart – You can also rent golf carts from Captain Jak's. Rates for a four-seater start from 70 BZD per four hours. An eight-hour rental is 100 BZD, and a 24-hour rental is 130 BZD.
Taxi – A taxi around town shouldn't cost more than 5 BZD per person. A taxi from the town to Seine Bight is around 25 BZD, and from town to Maya Beach it's about 30 BZD. Recent fuel prices have been volatile so these prices can change.
When to Go to Placencia
November to July is the dry season, and this is definitely the best time to visit Placencia. It's hot, the skies are constantly blue, and it's the prime season for diving, snorkeling, and enjoying other watersports. This is also peak season, so prices are inflated and you'll find more crowds everywhere. The average daily temperature is usually around 80°F (26°C).
If you want to see whale sharks, come between March and June. For fun-filled festivals celebrating the lobster season, come in June.
Placencia's wet season is from August to October and this is when the weather is warmest with temperatures between 82-84°F (28 or 29°C). It's very humid, and although it rains almost daily, it usually only lasts for a few hours. Prices for activities and accommodations are much lower. However, there's a greater risk of hurricanes at the end of the wet season.
How to Stay Safe in Placencia
Placencia is a safe place to backpack and travel. It's a small town with a low crime rate. Petty theft is your only real concern and even that is really rare.
Don't flash around your expensive belongings and don't bring anything valuable to the beach.
If you're worried about getting scammed, you can read about the 14 travel scams to avoid right here.
Always trust your gut instinct. Avoid isolated areas at night, and be aware of your surroundings at all times. Make copies of your personal documents, including your passport and ID.
If you don't do it at home, don't do it in Placencia! Follow that rule, and you'll be fine.
The most important piece of advice I can offer is to purchase good travel insurance. Travel insurance will protect you against illness, injury, theft, and cancellations. It's comprehensive protection in case anything goes wrong. I never go on a trip without it as I've had to use it many times in the past.
Placencia Travel Guide: The Best Booking Resources
These are my favorite companies to use when I travel. They consistently have the best deals, offer world-class customer service and great value, and overall, are better than their competitors. They are the companies I use the most and are always the starting point in my search for travel deals.
Skyscanner – Skyscanner is my favorite flight search engine. They search small websites and budget airlines that larger search sites tend to miss. They are hands down the number one place to start.
Hostelworld – This is the best hostel accommodation site out there with the largest inventory, best search interface, and widest availability.
Booking.com – The best all around booking site that constantly provides the cheapest and lowest rates. They have the widest selection of budget accommodation. In all my tests, they've always had the cheapest rates out of all the booking websites.
Intrepid Travel – If you want to do group tours, go with Intrepid. They offer good small group tours that use local operators and leave a small environmental footprint. And, as a reader of this site, you'll get exclusive discounts with them too!
Get Your Guide – Get Your Guide is a huge online marketplace for tours and excursions. They have tons of tour options available in cities all around the world, including everything from cooking classes, walking tours, street art lessons, and more!
SafetyWing – Safety Wing offers convenient and affordable plans tailored to digital nomads and long-term travelers. They have cheap monthly plans, great customer service, and an easy-to-use claims process that makes it perfect for those on the road.
Placencia Gear and Packing Guide
If you're heading on the road and need some gear suggestions, here are my tips for the best travel backpack and for what to pack!
The Best Backpack for Travelers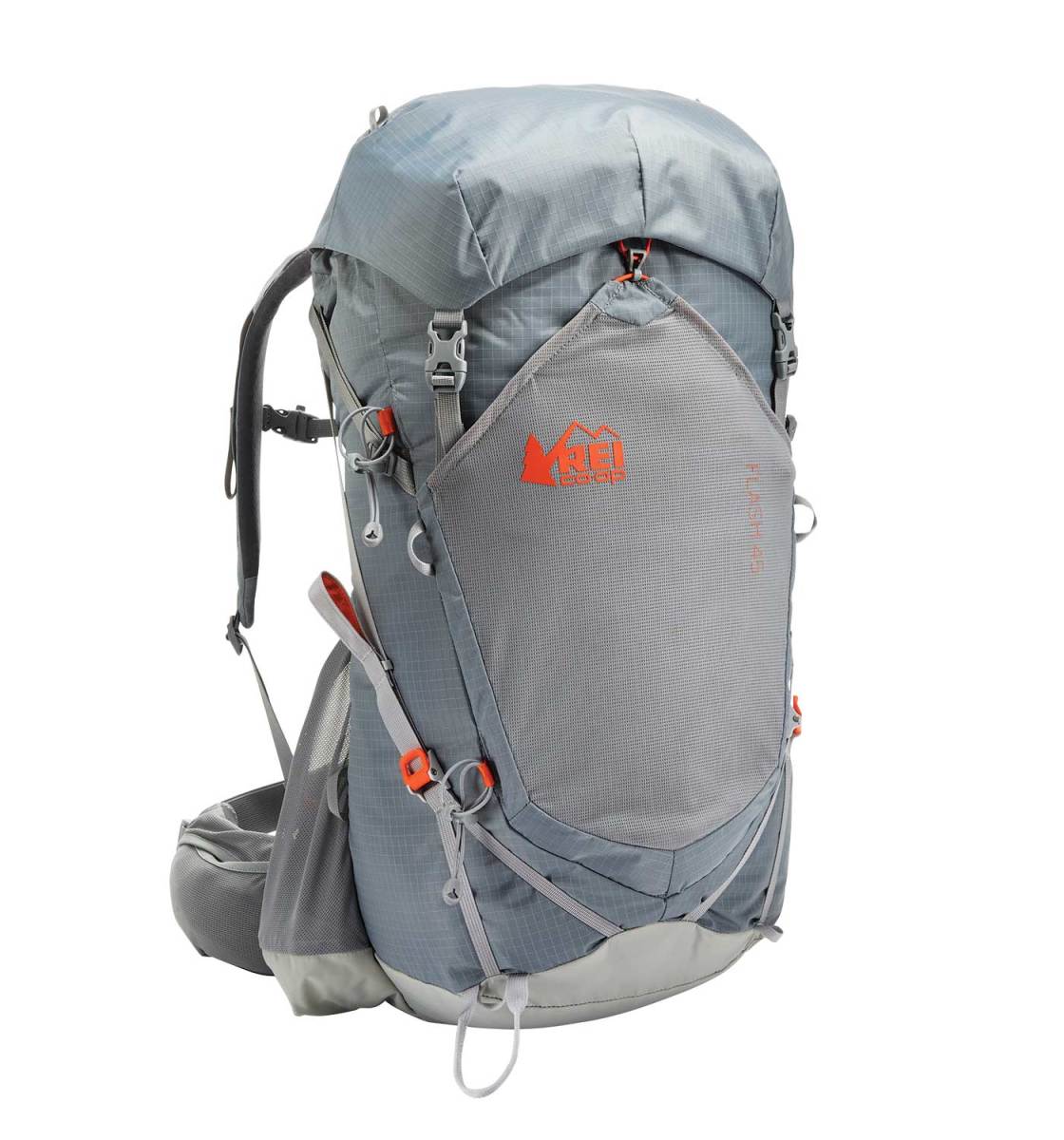 What's the best backpack for traveling long-term? I recommend the
REI Flash 45 Pack
. It's light and comfy, top loading, and fits perfectly in an airplane's overhead bin.
Size:
45-47L
Straps:
Thick and cushy with compression technology that pulls the pack's load up and inwards so it doesn't feel as heavy.
Features:
Removable top lid, pocket at the front, hydration compatible, contoured hip belt
If you want something different, refer to my article on how to choose the best travel backpack for tips on picking a pack and other backpack suggestions.
What to Pack for Your Trip
Clothes
1 pair of jeans (heavy and not easily dried, but I like them; a good alternative is khaki pants)
1 pair of shorts
1 bathing suit
5 T-shirts (Unbound Merino is my preferred company. If you're a member of NM+, you can get 15% off your purchase)
1 long-sleeved T-shirt
1 pair of flip-flops
1 pair of sneakers
6 pairs of socks (I always end up losing half)
5 pairs of boxer shorts (I'm not a briefs guy!)
1 toothbrush
1 tube of toothpaste
1 razor
1 package of dental floss
1 small bottle of shampoo
1 small bottle of shower gel
1 towel
Deodorant
Small Medical Kit (safety is important!!!)
Miscellaneous
Female Travel Packing List
I'm not a woman, so I don't know what a woman wears, but Kristin Addis, our solo female travel guru, wrote this list as an addition to the basics above:
Clothing
1 swimsuit
1 sarong
1 pair of stretchy jeans (they wash and dry easily)
1 pair of leggings (if it's cold, they can go under your jeans, otherwise with a dress or shirt)
2-3 long-sleeve tops
2-3 T-shirts
3-4 spaghetti tops
1 light cardigan
Toiletries
1 dry shampoo spray & talc powder (keeps long hair grease-free in between washes)
1 hairbrush
Makeup you use
Hair bands & hair clips
Feminine hygiene products (you can opt to buy there too, but I prefer not to count on it, and most people have their preferred products)
For more on packing, check out these posts:
Placencia Travel Guide: Related Articles
Want more info? Check out all the articles I've written on backpacking/traveling Belize and continue planning your trip: