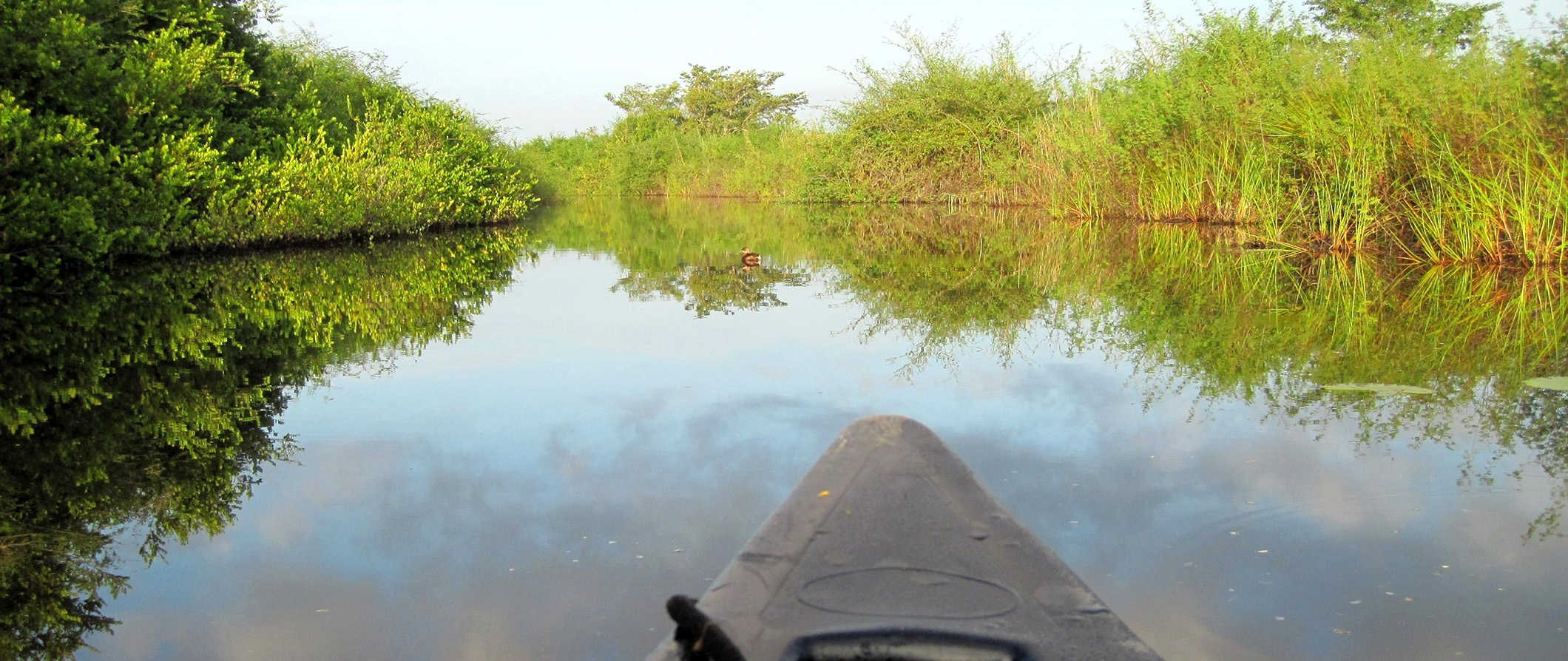 Orange Walk is a small, quiet town north of Belize City and most people visit the city as a stop on the way to (or from) Mexico.
There isn't a whole lot to see and do here, but it's an ideal location for exploring the ruins of Altun Ha and Lamanai. There are a variety of nature parks in the area as well.
Orange Walk is also a surprisingly diverse town, with a range of locals from Creoles to Mennonites. It has a scenic location on the New River, and the street food scene is fantastic.
However, honestly, that's about all there is.
I wouldn't suggest spending more than a night (maybe two) here before moving on. It's a bit run down, and with so many other places to visit in Belize, I don't find it worth an extended stay.
In order words, when it comes to backpacking Orange Walk: see the ruins, and head back down to the beaches! This travel guide can help you plan your trip to the city by giving you everything you need to know.
Top 5 Things to See and Do in Orange Walk
1. Shipstern National Reserve
Shipstern covers an area of more than 27,000 acres and protects a diverse range of habitats. The reserve is home to all five cat species in Belize (jaguar, mountain lion, ocelot, margay, and jaguarundi) the endangered Baird's Tapir, 300 species of birds, and a myriad of other plants and animals. Admission is 10 BZD ($5 USD), but you can also do an overnight stay. Open daily from 8am-5pm.
2. Altun Ha
The main attraction of these Maya ruins is the Temple of the Masonry Altars, dating from the 7th-century. The climb to the top rewards you with a panoramic view of the pyramids and plaza below. Admission is 10 BZD ($5 USD) and it's open daily from 8am-5pm. You can also get a tour there for 100 BZD ($50 USD).
3. Rio Bravo
The Rio Bravo occupies 4% of Belize's total land area and has 406 square miles of protected rainforest. Jaguars are a common sight here as are toucans, iguanas, and Baird's tapir. There are also nearly 400 species of birds within the forest, which makes it one of Belize's most popular birding destinations.
4. Lamanai
Lamanai, or "submerged crocodile," is easily the most impressive Mayan site in Belize. The ruin site itself features various plazas, temples, stellae, colonial structures, the remnants of two 16th century Spanish churches, and a colonial sugar mill. Admission is 10 BZD ($5 USD), or you can get a tour there for 150 BZD ($75 USD).
5. Crooked Tree Wildlife Sanctuary
The Crooked Tree Wildlife Sanctuary sits on a site of 25 square miles, which is made up of swamps, lagoons, and waterways. For just 8 BZD ($4 USD), you'll have the opportunity to see over 286 species of birds. It's open daily from 8am-4:30pm.
Other Things to See and Do in Orange Walk
1. Go back in time at Cuello
Dating back to the early years of the Mayan Civilization, Cuello is the oldest (and probably the most mysterious) Mayan site in Belize. It's estimated to be between 2,000-3,000 years old and is located on private land, so you must gain permission from the Cuello family to access it. The owners are generally good-natured about it though. You can call ahead to arrange a time.
2. See the Mennonite Communities
There are many Mennonite communities throughout Belize, but Orange Walk has the most. Most communities are sustained by farming, and locals ride around in their horse drawn carriages while speaking a form of old German.
3. La Inmaculada Church
La Inmaculada is one of the few Spanish colonial churches in Belize and is located in the center of town. It's small and run-down but a reminder of the Spanish influence in the country's history.
4. Visit Nohmul
Nohmul is one of the lesser-known Mayan sites near Orange Walk. Nohmul means "Great Mound" in Maya, and it was home to 3,000 people in the late Classic Period. This place popped up in international news in 2013 when a construction crew bulldozed one of the main site's temples to make way for a new road. The temple was ruined, but you can still wander around the jungle-covered structures that remain. If you're a history buff, it's nice to visit.
Be sure to visit our city travel guides for more detailed information about what to see and do in each place:
Orange Walk Travel Costs
Hostel prices – There aren't hostels in Orange Walk. Look for an Airbnb room, a Couchsurfing host, or a cheap hotel room.
Budget hotel prices – Basic twin and double private rooms with a shared bathroom in a guesthouse or hotel start from 50 BZD ($25 USD) per night. Otherwise, you'll pay about 110 BZD ($55 USD) for a higher-end place. There are not a lot of options here.
You'll get more options on Airbnb. Most shared rooms on Airbnb start from 32 BZD ($16 USD), while private rooms are closer to 50 BZD ($25 USD) per night. Entire apartments (or even quaint cabins) start around 100 BZD ($50 USD).
Average cost of food – Food is cheap up here with most meals costing about 10 BZD ($5 USD). Fast food will cost about 8 BZD ($4 USD), and there are a lot of street vendors here that sell cheap chicken and corncakes for 2-6 BZD ($1-3 USD).
A sit-down meal at a restaurant with drinks will be upwards of 40 BZD ($20 USD). A week's worth of food is between 100-120 BZD ($50-60 USD) for basic groceries like pasta, vegetables, and chicken.
Backpacking Orange Walk Suggested Budgets
If you're backpacking Orange Walk, look to spend around 73 BZD ($36 USD) per day for a shared Airbnb room, cooked food, an occasional meal from a street vendor, and getting around everywhere on foot. This will cover most visits to wildlife sanctuaries instead of the ruins. Otherwise, touring the ruins will bring up this budget by about 80 BZD ($40 USD).
On a mid-range budget of about 200 BZD ($100 USD), you can stay in a budget hotel or rent a private room at an Airbnb as well as tour the wildlife sanctuaries or visit Altun Ha or Lamanai, cook a few meals, and eat our at the cheaper restaurants in town.
For a luxury budget of about 410+ BZD ($205+ USD), you will stay in a four-star hotel, eat out for all your meals, and have lots of drinks. You can take a taxi or two a day, and also enjoy a daily tour to any of the ruins. The city is your oyster here.
You can use the chart below to get some idea of how much you need to budget daily, depending on your travel style. Keep in mind these are daily averages – some days you'll spend more, some days you'll spend less (you might spend less every day). We just want to give you a general idea of how to make your budget. Prices are in USD.
Accommodation
Food
Transportation
Attractions
Average Daily Cost
Mid-Range
$25
$15
$10
$50
$100
Orange Walk Travel Guide: Money Saving Tips
This part of Belize is already affordable but here are ways to save money in Orange Walk when you visit:
Shop around – Prices for excursions can vary greatly based upon what is included. For instance, a trip to Lamanai including lunch can be up to 30 BZD ($15 USD) more expensive than one without.
Take the bus – Try to use the public bus system when possible rather than going on a shuttle service.
Travel off-peak – The most expensive time to visit is between October and April. By traveling in the off-season, you can significantly reduce prices for accommodation and flights.
Bring your own food – Because many trips cost extra for lunch, bring your own food and save money.
Happy hour – Most bars have a happy hour in the late afternoon and offer two for the price of one drinks.
Couchsurf – If you plan ahead, you can usually find really nice Couchsurfing hosts all throughout the country. This way, you not only have a place to stay, but you'll have a local host that can tell you the best places to go and things to see.
Pack a water bottle – A water bottle with a purifier will come particularly in handy here. Save money and thousands of plastic bottles and get a bottle that can purify the tap water for you. My preferred bottle is LifeStraw ($49.99).
Where To Stay in Orange Walk
Need a place to stay while you travel in Orange Walk? My suggested places are:
How to Get Around Orange Walk
Buses from Belize City to Orange Walk leave every 30 minutes and cost about 5-8 BZD ($10-16 USD) for a 90-minute journey.
Walking – As for getting around the town, it's small enough that you can walk around, so don't worry about public transportation here.
Taxi – Taxis cost a minimum of 3 BZD ($1.50 USD) and fares are 4.50 BZD ($2.25 USD) per kilometer.
When to Go to Orange Walk
It's hot in Orange Walk year-round and temperatures are usually between 66-91°F (19-33°C). (It rarely gets below 59°F (15°C).) Peak season is from November to mid-April, during the dry season, which is ideal for visiting ruins or wildlife parks. April to June are the hottest months and are also really humid.
Orange Walk is never overly busy compared to other destinations in Belize so you won't experience much price inflation or crowds whenever you go.
How to Stay Safe in Orange Walk
Orange Walk is a safe place to backpack and travel. To avoid petty theft, keep your luggage, and valuables secure. Make sure windows and doors lock correctly in your room, and use hotel safes where provided.
If you're worried about getting scammed, you can read about the 14 travel scams to avoid right here.
Always trust your gut instinct. Avoid isolated areas at night, and be aware of your surroundings at all times. Make copies of your personal documents, including your passport and ID.
If you don't do it at home, don't do it in Orange Walk! Follow that rule, and you'll be fine.
The most important piece of advice I can offer is to purchase good travel insurance. Travel insurance will protect you against illness, injury, theft, and cancellations. It's comprehensive protection in case anything goes wrong. I never go on a trip without it as I've had to use it many times in the past.
Orange Walk Travel Guide: The Best Booking Resources
These are my favorite companies to use when I travel to Orange Walk. They are included here because they consistently find deals, offer world-class customer service and great value, and overall, are better than their competitors. They are the ones I use the most and are always the starting points in my search for travel deals.
Momondo – This is my favorite booking site. I never book a flight without checking here first.
Skyscanner – Skyscanner is another great flight search engine which searches a lot of different airlines, including many of the budget carriers that larger sites miss. While I always start with Momondo, I use this site too as a way to compare prices.
Airbnb – Airbnb is a great accommodation alternative for connecting with homeowners who rent out their homes or apartments.
Hostelworld – This is the best hostel accommodation site out there, with the largest inventory, best search interface, and widest availability.
Couchsurfing – This website allows you to stay on people's couches or spare rooms for free. It's a great way to save money while meeting locals who can tell you the ins and outs of their city. The site also lists events you can attend to meet people (even if you're not staying with someone).
Booking.com – The best all around booking site that constantly provides the cheapest and lowest rates. They have a no money down policy, great interface, and the widest selection of budget accommodation. In all my tests, they've always had the cheapest rates out of all the booking websites.
Intrepid Travel – If you want to do a group tour around Belize, go with Intrepid Travel. They offer good small group tours that use local operators and leave a small environmental footprint. If you go on a tour with anyone, go with them. And, as a reader of this site, you'll get a discount when you click the link!
Rome 2 Rio – This website allows you to see how to get from point A to point B the best and cheapest way possible. It will give you all the bus, train, plane, or boat routes that can get you there as well as how much they cost.
World Nomads – I buy all my travel insurance from World Nomads. They have great customer service, competitive prices, and in-depth coverage. I've been using them since I started traveling in 2003. Don't leave home without it!
Orange Walk Gear and Packing Guide
If you're heading on the road and need some gear suggestions, here are my tips for the best travel backpack and for what to pack!
The Best Backpack for Travelers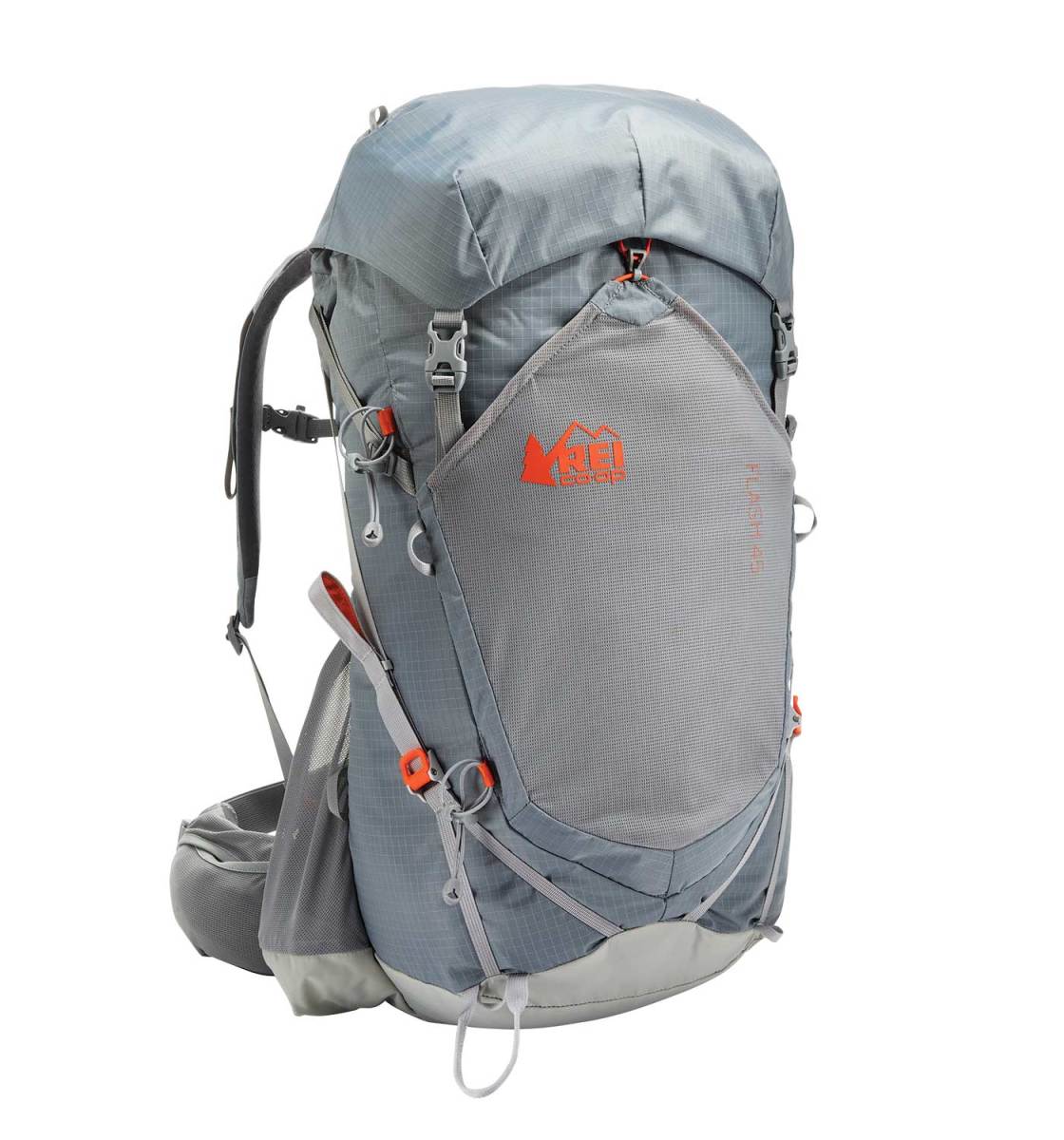 What's the best backpack for traveling long-term? I recommend the
REI Flash 45 Pack
. It's light and comfy, front loading, and fits perfectly in an airplane's overhead bin.
Size:
45-47L
Straps:
Thick and cushy with compression technology that pulls the pack's load up and inwards so it doesn't feel as heavy.
Features:
Removable top lid, large pocket at the front, hydration compatible, contoured hip belt
If you want something different, refer to my article on how to choose the best travel backpack for tips on picking a pack and other backpack suggestions.
What to Pack for Your Trip
Clothes
1 pair of jeans (heavy and not easily dried, but I like them; a good alternative is khaki pants)
1 pair of shorts
1 bathing suit
5 T-shirts
1 long-sleeved T-shirt
1 pair of flip-flops
1 pair of sneakers
6 pairs of socks (I always end up losing half)
5 pairs of boxer shorts (I'm not a briefs guy!)
1 toothbrush
1 tube of toothpaste
1 razor
1 package of dental floss
1 small bottle of shampoo
1 small bottle of shower gel
1 towel
Deodorant
Small Medical Kit (safety is important!!!)
Miscellaneous
Female Travel Packing List
I'm not a woman, so I don't know what a woman wears, but Kristin Addis, our solo female travel guru, wrote this list as an addition to the basics above:
Clothing
1 swimsuit
1 sarong
1 pair of stretchy jeans (they wash and dry easily)
1 pair of leggings (if it's cold, they can go under your jeans, otherwise with a dress or shirt)
2-3 long-sleeve tops
2-3 T-shirts
3-4 spaghetti tops
1 light cardigan
Toiletries
1 dry shampoo spray & talc powder (keeps long hair grease-free in between washes)
1 hairbrush
Makeup you use
Hair bands & hair clips
Feminine hygiene products (you can opt to buy there too, but I prefer not to count on it, and most people have their preferred products)
For more on packing, check out these posts:
Orange Walk Travel Guide: Related Articles
Want more info? Check out all the articles I've written on backpacking/traveling Belize and continue planning your trip: