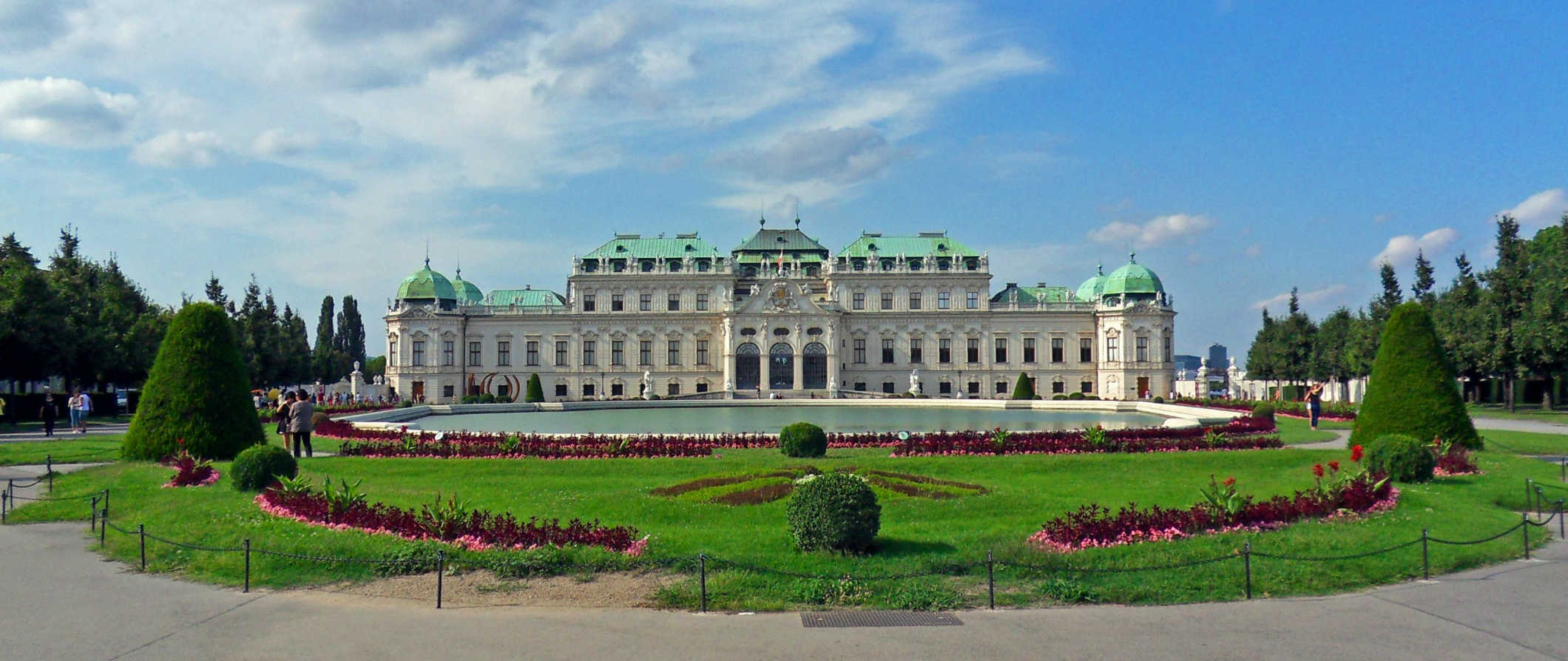 Vienna. Home to schnitzel, Freud, Mozart, the Hapsburgs, opera, art, coffee shops, and so much more.
Over the decade I have been coming in and out of this city, I've watched Vienna change from a stiff capital city to a cool, hip, foodie, and arty paradise. (Ok, it's always been an arty paradise and maybe the "stiff capital" was just my incorrect first impression.)
Over time, I've come to appreciate the city and all it has to offer. Vienna has countless museums, palaces, markets, restaurants, quirky art exhibits, delicious food halls, neighbors a wonderful wine region, and is a quick train trip to Bratislava.
There's a lot to do in Vienna and you can easily spend weeks trying to see it all. In fact, there's so much to do here that I advise you to spend an extra day here. If you think three days is enough, spend four. If you're here for four, spend five. You won't regret it!
No matter how long you plan to be in the city, this Vienna travel guide will help you plan the perfect trip — and save money along the way!
Click Here for City Guides
Top 5 Things to See and Do in Vienna
1. See Belvedere Palace
The Belvedere's is home to an incredible art collection with works by Renoir, Monet, and Van Gogh and a large portrait collection. The free grounds feature beautiful fountains, gravel walkways, ponds, statues, plants, and flowers. Admission is 16 EUR.
2. Visit Schonbrunn Palace
This palace started off as a hunting lodge before becoming the summer residence of the Hapsburgs. The interior is incredibly ornate with paintings, woodwork, chandeliers, and elaborate decorations. You'll can explore 22 rooms with the Imperial Tour (18 EUR) or 40 rooms with the Grand Tour (22 EUR).
3. Explore the Imperial Palace
The Hofburg is the official residence of the President of Austria. Previously, it was the principal palace of the Habsburg dynasty. There are several exhibits here, including the Sisi exhibit (which highlights the life of Empress Elisabeth) and the royal apartments themselves. Admission is 15 EUR, while guided tours are 18 EUR.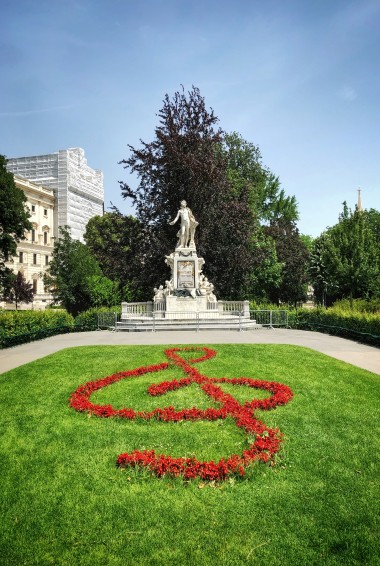 4. Visit the Mozart Museum
Though Mozart lived at a handful of different addresses in Vienna, this is the only apartment that has survived. He lived here from 1784-1787. During your visit, you'll learn about his life, family, music, friends, and can listen to his work. There's a variety of paintings, artifacts, letters, and memorabilia from his life as well. Admission is 12 EUR.
5. Do a Wine Tour
Take a winery bike tour of the nearby Wachau Valley. It's a full day excursion (8-10 hours) that includes some sightseeing and lunch. If you're looking for a tour operator, I suggest Discover Vienna Tours. I use them when I run tours to Vienna and it's the number thing people remember!
Other Things to See and Do in Vienna
1. See St. Stephen's Cathedral
Stephansdom is a 12th-century Romanesque and Gothic cathedral in Vienna, noted for its colorful roof. The cathedral has been destroyed and rebuilt over the years, with the current version of the cathedral largely initiated by Duke Rudolf IV (1339–1365). Its most recent reconstruction took place just after WWII. You can take a tour of the cathedral, the catacombs, and climb the north and south towers (which offer excellent views of the city). Admission is for 14.50 EUR.
2. Go to the Naschmarkt
This is Vienna's largest open-air food market. It's been operating for hundreds of years and has a variety of international restaurants, street stalls, and grocers. It's a little touristy (don't go food shopping here) but it has a cool vibe and, on a warm sunny day, it's nice to sit out with a meal and a glass of wine. Despite its fame, you'll still find a lot of locals here. Be sure to hit up Umarfisch for seafood and wine.
3. See the art in the Museumsquartier
Once the imperial stables, the Museumsquartier is home to all kinds of art and cultural institutions and events. Three museums worth checking out in the MQ are the Leopold Museum for Art Noveau and Expressionism; Kunsthalle Wien, an exhibition center with rotating exhibitions; and the Museum of Modern Art, which has the largest collection of modern art in central Europe. A pass to all three museums is 22.90 EUR. The Museumsquartier is also home to a number of festivals throughout the year (including open-air concerts and a fashion week).
4. Visit the House of Music
This is a small but fascinating museum that features four floors of exhibits on some of the world's most well-known Austrian composers — Mozart, Schubert, Strauss, and Schoenberg. You can view manuscripts and artifacts, and there's also a virtual stage where you can conduct your own symphony. It's both fun, interactive, and educational. Admission is 14 EUR.
5. See a classical performance
Austria has contributed its fair share of composers to the world, so it's no surprise that you'll find plenty of opportunities to indulge in the classics here. If you've ever considered taking in an opera, symphony, or ballet (the Vienna State Ballet is one of the best in the world), this is the place to do it. Prices will vary depending on the performance but expect to pay at least 20 EUR for standard tickets.
6. Visit the Museum of Art History
This is the largest art museum in the country, with works from ancient Egypt and Greece through to the 18th century. There are over 700,000 items in the collections so it's worth taking the time to explore (especially if you're a history buff like me). Opened in 1891, the primary collection originally belonged to the Hapsburgs, which includes tons of portraits and armor. Admission is 16 EUR.
7. Hang out in the Jewish Square
For centuries, Vienna was home to a sizable Jewish population. Then the Nazis came. This area of town features two important museums: the Vienna Jewish Museum, which details the role Viennese Jews played in the development of city life; and the Medieval Synagogue (Misrachi-Haus), which highlights the history of Jewish life in Vienna. Admission is 12 EUR and includes entry to both sites. There is also the nearby sober Holocaust memorial designed by British artist Rachel Whiteread.
8. Walk the Ring Road
This historic loop is brimming with beautiful architecture. It's here where you'll find the Parliament building, City Hall, both the Museum of Fine Art and the National History Museum, as well as the State Opera. It's a relaxing (and free) way to spend some time soaking up the city and admiring its history.
9. See an opera
Vienna is synonymous with opera. The Vienna State Opera is one of the largest and most famous in the world; it's a major focal point of Viennese life. For 9 EUR, you can take a 40-minute behind-the-scenes tour of the facility. To see a show, I recommend buying last-minute standing room tickets for around 10 EUR the day of a show, usually around 60-80 minutes before it starts (you can line up earlier than that, but they don't start selling until right before the show). It's first come, first served and you can only buy one ticket per person but it's the cheapest way to see a performance!
10. Visit the Freud Museum
Sigmund Freud, the famous founder of psychoanalysis, lived in this apartment-turned-museum from 1891-1938. The museum was opened in 1971 with the help of Anna Freud (his youngest daughter) and is home to the original furniture, Freud's private collection of antiques, and first editions of his works. There are also films from his private life. It's small and only takes about an hour to visit. Admission is 5 EUR.
11. Visit the Albertina
The Albertina is one of the best museums in the city (which says a lot because this is a city of museums). It's housed in one of the private residence wings of the Imperial Palace. It's most famous for its print collection, which is comprised of over one million prints and 60,000 drawings. However, they have a lot of temporary exhibits that rotate through here too, which I found to be the highlight (I saw an excellent one on Raphael, the famous Italian Renaissance painter).
12. Visit the National History Museum
Home to a detailed anthropology exhibit, as well as a planetarium and prehistoric exhibit, the National History Museum is worth the time if you're a museum buff. Their collection boasts over 100,000 items, including a huge collection of meteorites. It's also home to the 25,000-year-old Venus of Willendorf statue, which was discovered in Austria. Admission is 12 EUR.
13. Day trip to Bratislava
Slovakia's capital of Bratislava makes for a great day trip from Vienna. Located just one hour away, you can easily head there for a day to explore its charming medieval center, see its several castles, drink at the historic beer halls, and stroll along the Danube. Bratislava is a relatively small capital so it's easy to get around on foot. Trains depart regularly from Vienna for as little as 10 EUR, while Flixbus runs a regular bus service with tickets starting around 5 EUR. If you stay the night, Hostel Blues is my favorite hostel in the city.
14. Explore Vienna Woods
This beautiful woodland (known as Wienerwald) is located on the outskirts of the city and is filled with a lot of hiking paths. It's located around 30km from the city, extremely popular with locals (few tourists get out there). If you don't have a vehicle, you can take public transportation or try the ride-sharing service BlaBlaCar. It's a nice place to relax with a book, stroll, and enjoy the laid-back pace of life.
Vienna Travel Costs
Hostels – Hostel dorms start around 14 EUR per night for an 8-12-bed dorm. Free Wi-Fi is standard and most hostels have kitchens. For a private room, expect to pay 40-75 EUR per night.
For anyone traveling with a tent, camping is available outside the city. Camping in Vienna starts around 9 EUR per night in the low-season for a single tent site without electricity and around 14 EUR in peak season (July-August).
Budget hotels – Two-star budget hotels start around 65 EUR per night for a double or twin. This usually includes free Wi-Fi and basic amenities (TV, coffee maker) but rarely free breakfast.
Airbnb is another budget-friendly option, with private accommodation starting around 30 EUR per night. For an entire home or apartment, expect to pay at least 60 EUR per night (though prices average double that).
Food – Austrian cuisine is a meat-oriented one, with soups, stews, and pastries rounding things out. Popular dishes include rindsuppe (beef soup), smoked meat with sauerkraut, wiener schnitzel, strudel, and tafelspitz (beef boiled in broth).
A typical inexpensive restaurant meal of traditional cuisine costs around 10 EUR. Expect to pay at least 25 EUR for a three-course meal at a mid-range restaurant.
If you're on a budget, stick to eating at the local markets where you can find a great selection of traditional Austrian food (like schnitzel, goulash, sausages, and potatoes) as well as Asian, Greek, and Middle Eastern dishes for around 10-14 EUR.
Fast food like McDonald's or Burger King costs around 8 EUR for a combo meal. A large pizza is around 20 EUR while Chinese food is 10-15 EUR for a main dish.
A beer at the bar costs around 4 EUR while a latte/cappuccino costs 3.50 EUR. Bottled water is 2 EUR.
If you are planning to cook your own food, a week's worth of groceries costs between 45-50 EUR for basic staples like rice, pasta, vegetables, and some meat.
Backpacking Vienna Suggested Budgets
On a backpacker budget of 50 EUR per day, you can stay in a hostel dorm, cook all of your meals, visit a few museums, take a free walking tour, limit your drinking, and take local transportation to get around. If you plan on drinking you'll want to add 5-10 EUR to your budget per day.
On a mid-range budget of about 140 EUR, you can stay in an Airbnb or private hostel room, eat out for most meals, have a few drinks at the bar, see more museums and palaces, day trip to Bratislava, and take the occasional taxi to get around.
On a "luxury" budget of 260 EUR per day, you can stay in a hotel, eat out for all your meals, drink out at the bar as much as you'd like, rent a car or take taxis to get around, and do private guided tours. This is just the ground floor for luxury though. The sky is the limit!
You can use the chart below to get some idea of how much you need to budget daily, depending on your travel style. Prices are in EUR.
Accommodation
Food
Transportation
Attractions
Average Daily Cost
Backpacker
15
15
10
10
50
Mid-Range
60
35
15
30
140
Vienna Travel Guide: Money-Saving Tips
Vienna can be an expensive city if you don't watch your budget. Accommodation, coffees, and eating out can add up quickly. However, it doesn't have to totally break your budget! Here are a bunch of ways to save money in Vienna:
Take a free walking tour – Vienna offers a handful of free walking tours which are great ways to get familiar with the city and the culture. Good Tours, Anna Loves Vienna, and The Original Free Vienna Walking Tour are all great options. Just be sure to tip!
Cook your own meals – If you want to save money on your food budget, stay in a hostel or Airbnb with a kitchen. Buying your own groceries may not be as glamorous as eating out, but it will save you money!
Stay with a local – Staying with a local via Couchsurfing (or similar sharing economy sites) is a great way to not only save money but it's a great way to meet a knowledgeable local who can help you better understand the city and its people.
Skip the fast train into Vienna – Unless you are in a rush to get downtown, skip the City Airport Train. It's 11 EUR compared to the regular train (which is 4 EUR). The time difference is negligible, and that extra 7 EUR will be better spent on a cold beer!
Get a Vienna PASS – With the Vienna PASS you get entry to over 60 attractions, museums, and monuments throughout the city. It costs 71.10 EUR but if you're planning to visit several of Vienna's most popular museums/galleries then getting the pass could save you a fair amount of money.
Have an ISIC Card – To save 20-50% on the cost of admission to museums and other tourist attractions, be sure to present a valid student card. The ISIC is typically accepted in places where a foreign student ID is not.
Where to Stay in Vienna
Need help finding a place to stay? Here are some of my favorite places to stay in Vienna:
How to Get Around Vienna
Public transport in Vienna is cheap, fast, clean, and efficient. There are four main forms of public transport: bus (Autobus), local train (S-Bahn), tram (Straßenbahn), and subway (U-Bahn). Public transportation in Vienna works on an honor system. This can be confusing at first as there are no formal ticket checks or barriers at stations making it appear that public transport is free. Public transport is not free. You will need to buy a ticket at the machines within the stations. If you get caught by one of the undercover ticket inspectors you will pay a hefty fine.
A 24-hour pass is 8 EUR, a 48-hour pass is 14.10 EUR, and a 72-hour pass is 17.10 EUR. The weekly pass is also 17.10 EUR.
If you're flying into Vienna, the direct airport train is only 16 minutes to downtown and costs 11 EUR or 19 EUR return. If you're not in a hurry, however, take the regular train instead. It is only 4 EUR.
Public transportation costs 2.40 EUR for a standard adult ticket (one zone only).
Taxis – Taxis should be avoided if you're on a budget as they can add up fast. Fares start at 4 EUR and go up by 1.50 EUR per kilometer. Uber is also available here and is cheaper than the taxi so use it instead if you need a private ride.
Car Rental – You don't need to rent a car to get around Vienna. most areas are walkable and public transportation is efficient. However, if you want to rent a car to get out of the city, expect to pay at least 25 EUR per day. Make sure to have an International Driving Permit (IDP) — you'll need one for any car rental.
Bike rental – If you want to explore the city by bike you can find rentals for under 10 EUR per day via ListnRide. It will match you with a local renting their bike for cheap.
When to Go to Vienna
There's no wrong time to visit Vienna! The summer months (June-August) offer the best weather. However, this is the peak season for tourists so things will be busy. During July and August, many local residents leave the city for what they call Sommerpause (Summer break) meaning many small local businesses close.
Winter is from December to March. It gets cold, with temperatures dropping as low as -15 °C (5 °F). That said, November and December are considered to be the most magical months in the city because of the Christmas markets. The city looks gorgeous covered in snow!
Personally, I think the best time to visit Vienna is shoulder season in the spring and fall (April-June and September-October, respectively). It's still warm during this time but there aren't as many other tourists.
How to Stay Safe in Vienna
Vienna is a very safe city. That said, pick-pocketing can still occur in large crowds or on crowded public transportation. The 1st District (where you will find many of the city's historic landmarks) and the 4th District (Karlsplatz/Karlskirche) are the main areas to be vigilant.
Be on the lookout for fake event tickets being sold on the street. This can be easily avoided by only booking tickets directly from the venue.
Be cautious of people posing as plain-clothes police officers asking to see your passport. This has become common in the main tourist areas and in public transport stations. When you produce your passport, they will take it and accuse you of a minor crime and demand you pay a fine. If you refuse, they can get aggressive and while you are distracted an accomplice will pick your pockets.
You can read about more travel scams here so you know qhich ones to avoid.
If you experience an emergency, dial 112 for police, fire, and ambulance services.
Always trust your gut instinct. If a taxi driver seems shady, stop the cab and get out. If your hotel is seedier than you thought, get out of there. Make copies of your personal documents, including your passport and ID.
The most important piece of advice I can offer is to purchase good travel insurance. Travel insurance will protect you against illness, injury, theft, and cancellations. It's comprehensive protection in case anything goes wrong. I never go on a trip without it as I've had to use it many times in the past. You can use the widget below to find the policy right for you:
Vienna Travel Guide: The Best Booking Resources
These are my favorite companies to use when I travel. They consistently have the best deals, offer world-class customer service and great value, and overall, are better than their competitors. They are the companies I use the most and are always the starting point in my search for travel deals.
Skyscanner – Skyscanner is my favorite flight search engine. They search small websites and budget airlines that larger search sites tend to miss. They are hands down the number one place to start.
Hostelworld – This is the best hostel accommodation site out there with the largest inventory, best search interface, and widest availability.
Booking.com – The best all around booking site that constantly provides the cheapest and lowest rates. They have the widest selection of budget accommodation. In all my tests, they've always had the cheapest rates out of all the booking websites.
HostelPass – This new card gives you up to 20% off hostels throughout Europe. It's a great way to save money. They're constantly adding new hostels too. I've always wanted something like this and glad it finallt exists.
Intrepid Travel – If you want to do group tours, go with Intrepid. They offer good small group tours that use local operators and leave a small environmental footprint. And, as a reader of this site, you'll get exclusive discounts with them too!
Get Your Guide – Get Your Guide is a huge online marketplace for tours and excursions. They have tons of tour options available in cities all around the world, including everything from cooking classes, walking tours, street art lessons, and more!
Eurail – If you are going to Europe and taking a lot of high speed or long distance trains, get a rail pass. I've used a rail pass three times and saved hundreds of dollars each time. The math just works.
The Man in Seat 61 – This website is the ultimate guide to train travel anywhere in the world. They have the most comprehensive information on routes, times, prices, and train conditions. If you are planning a long train journey or some epic train trip, consult this site.
Rome2Rio – This website allows you to see how to get from point A to point B the best and cheapest way possible. It will give you all the bus, train, plane, or boat routes that can get you there as well as how much they cost.
FlixBus – Flixbus has routes between 20 European countries with prices starting as low 5 EUR! Their buses include WiFi, electrical outlets, a free checked bag.
SafetyWing – Safety Wing offers convenient and affordable plans tailored to digital nomads and long-term travelers. They have cheap monthly plans, great customer service, and an easy-to-use claims process that makes it perfect for those on the road.
Vienna Gear and Packing Guide
If you're heading on the road and need some gear suggestions, here are my tips for the best travel backpack and for what to pack!
The Best Backpack for Travelers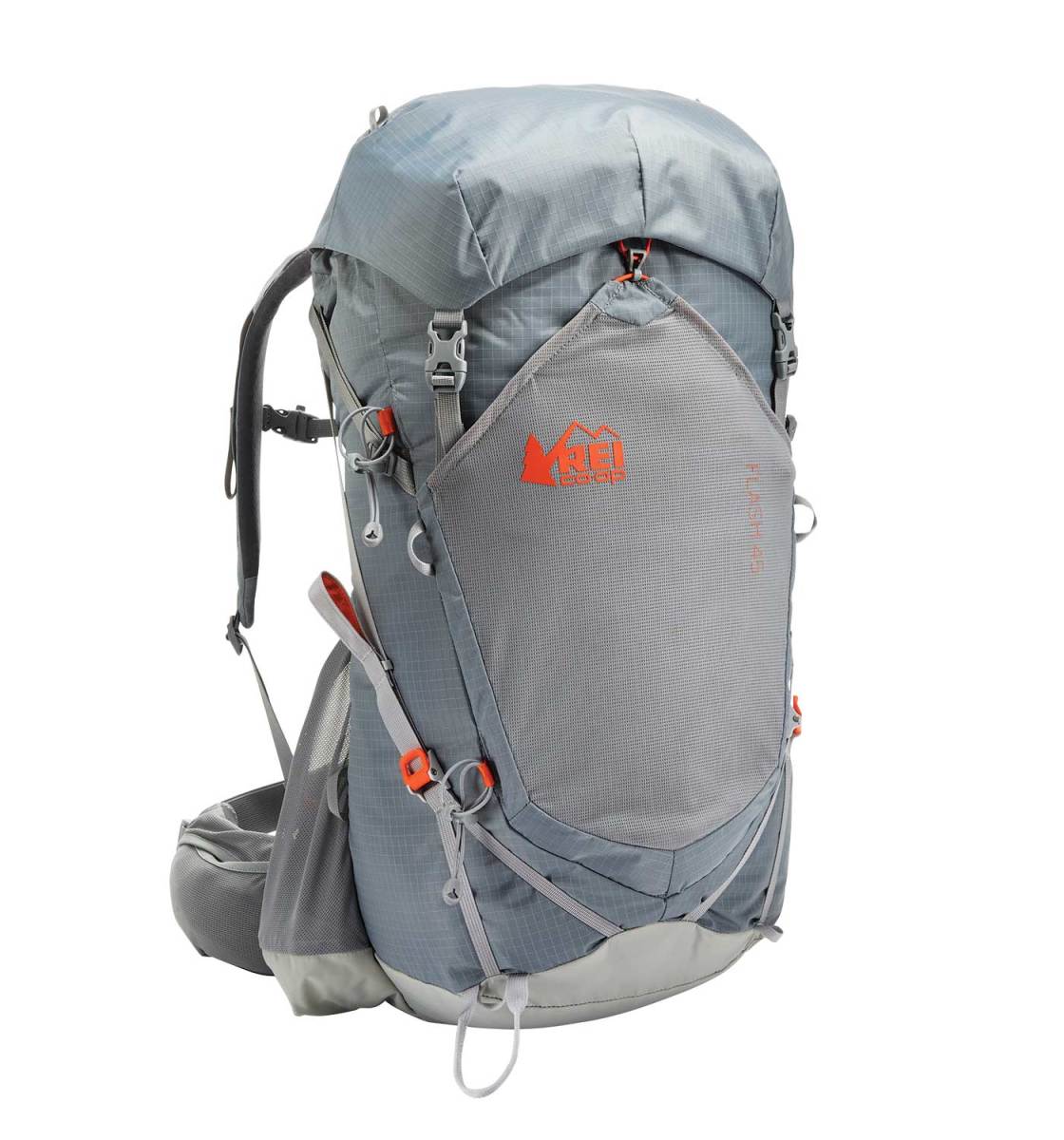 What's the best backpack for traveling long-term? I recommend the
REI Flash 45 Pack
. It's light and comfy, top loading, and fits perfectly in an airplane's overhead bin.
Size:
45-47L
Straps:
Thick and cushy with compression technology that pulls the pack's load up and inwards so it doesn't feel as heavy.
Features:
Removable top lid, pocket at the front, hydration compatible, contoured hip belt
If you want something different, refer to my article on how to choose the best travel backpack for tips on picking a pack and other backpack suggestions.
What to Pack for Your Trip
Clothes
1 pair of jeans (heavy and not easily dried, but I like them; a good alternative is khaki pants)
1 pair of shorts
1 bathing suit
5 T-shirts (Unbound Merino is my preferred company. If you're a member of NM+, you can get 15% off your purchase)
1 long-sleeved T-shirt
1 pair of flip-flops
1 pair of sneakers
6 pairs of socks (I always end up losing half)
5 pairs of boxer shorts (I'm not a briefs guy!)
1 toothbrush
1 tube of toothpaste
1 razor
1 package of dental floss
1 small bottle of shampoo
1 small bottle of shower gel
1 towel
Deodorant
Small Medical Kit (safety is important!!!)
Miscellaneous
Female Travel Packing List
I'm not a woman, so I don't know what a woman wears, but Kristin Addis, our solo female travel guru, wrote this list as an addition to the basics above:
Clothing
1 swimsuit
1 sarong
1 pair of stretchy jeans (they wash and dry easily)
1 pair of leggings (if it's cold, they can go under your jeans, otherwise with a dress or shirt)
2-3 long-sleeve tops
2-3 T-shirts
3-4 spaghetti tops
1 light cardigan
Toiletries
1 dry shampoo spray & talc powder (keeps long hair grease-free in between washes)
1 hairbrush
Makeup you use
Hair bands & hair clips
Feminine hygiene products (you can opt to buy there too, but I prefer not to count on it, and most people have their preferred products)
For more on packing, check out these posts:
Vienna Travel Guide: Related Articles
Want more info? Check out all the articles I've written on backpacking/traveling Europe and continue planning your trip: