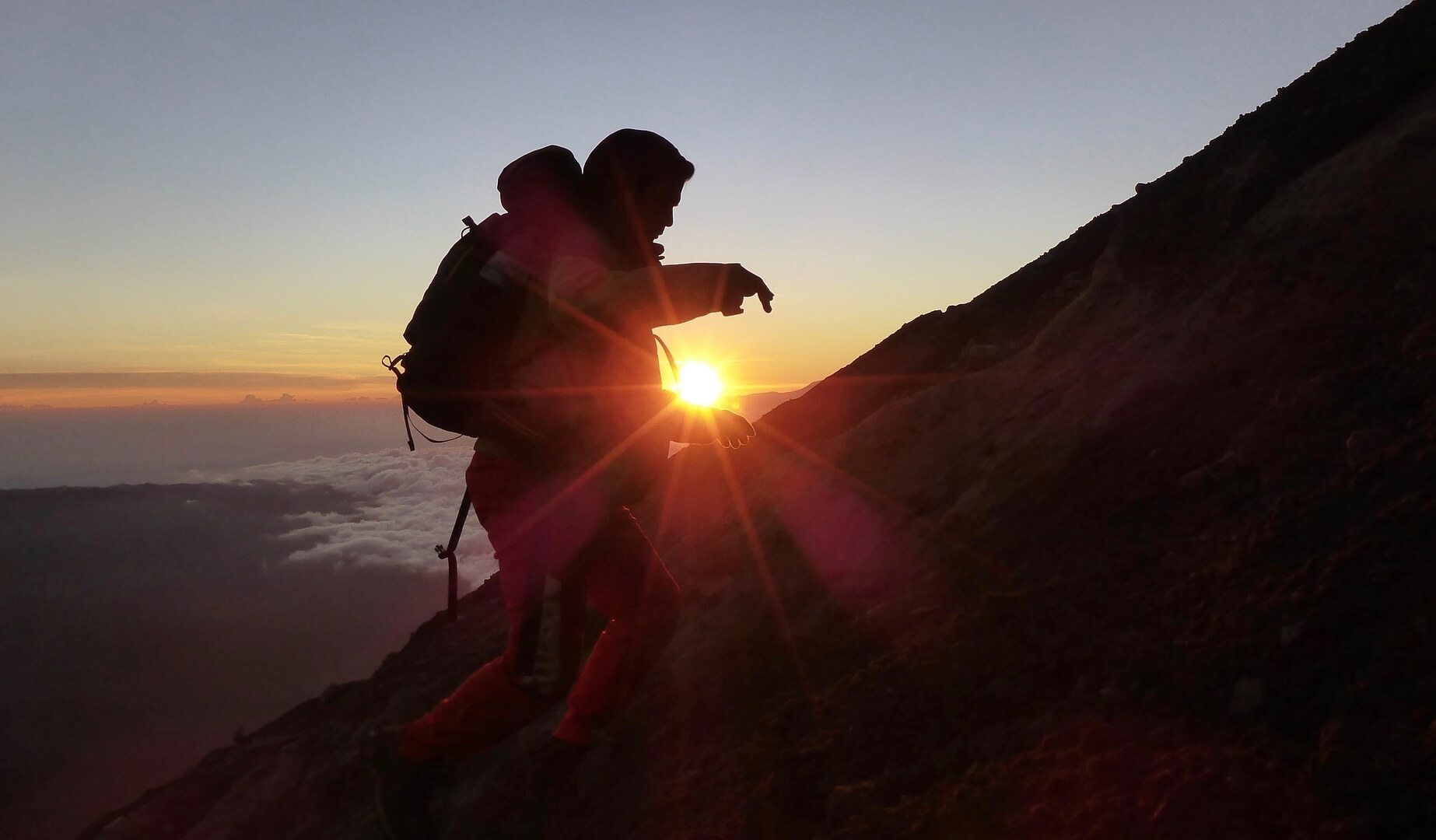 Last Updated: 6/5/22 | June 6th, 2022
I've used World Nomads as my travel insurance provider a lot over the years and, though I've written about travel insurance in the past, I've never properly reviewed World Nomads.
They were the first company I ever used and I've continued to use them throughout the years as I've traveled. Since I get asked a lot about them, today, I want to share my review of World Nomad's Travel Insurance with you.
Who are World Nomads?
World Nomads is a travel insurance company based in Australia. It was founded in 2002 by Simon Monk, a traveler who wanted to address the three key concerns: freedom, safety, and connection. Insurance was a market fraught with fraud. As a passionate traveler himself, he figured they had a fair idea of what travelers needed and wanted.
Now, they cover people from over 130 countries, offer medical and evacuation coverage, 24-hour emergency assistance, and coverage for a wide range of adventure activities.
I originally found World Nomads via Lonely Planet (but they are also recommended by National Geographic and Rough Guides). I trusted those companies so I bought the insurance based on their recommendation.
There's a lot of travel insurance companies out there – each with their pros and cons. World Nomads is meant for people who are always on the move, and it covers all the essentials you want in travel insurance.

What's included in World Nomads Insurance Policies?
World Nomads has two tiers: Standard and Explorer. The Explorer Plan is the premium (i.e more expensive) option, offering higher amounts as well coverage for more extreme activities.
For example, while the Standard Plan covers experience activities like bungee jumping, indoor rock climbing, and parasailing, the Explorer Plan covers all of those as well as others like caving, cliff diving, outdoor rock climbing (including ice climbing and free soloing), and parachuting.
Here's the difference between plans for Water and Air activities: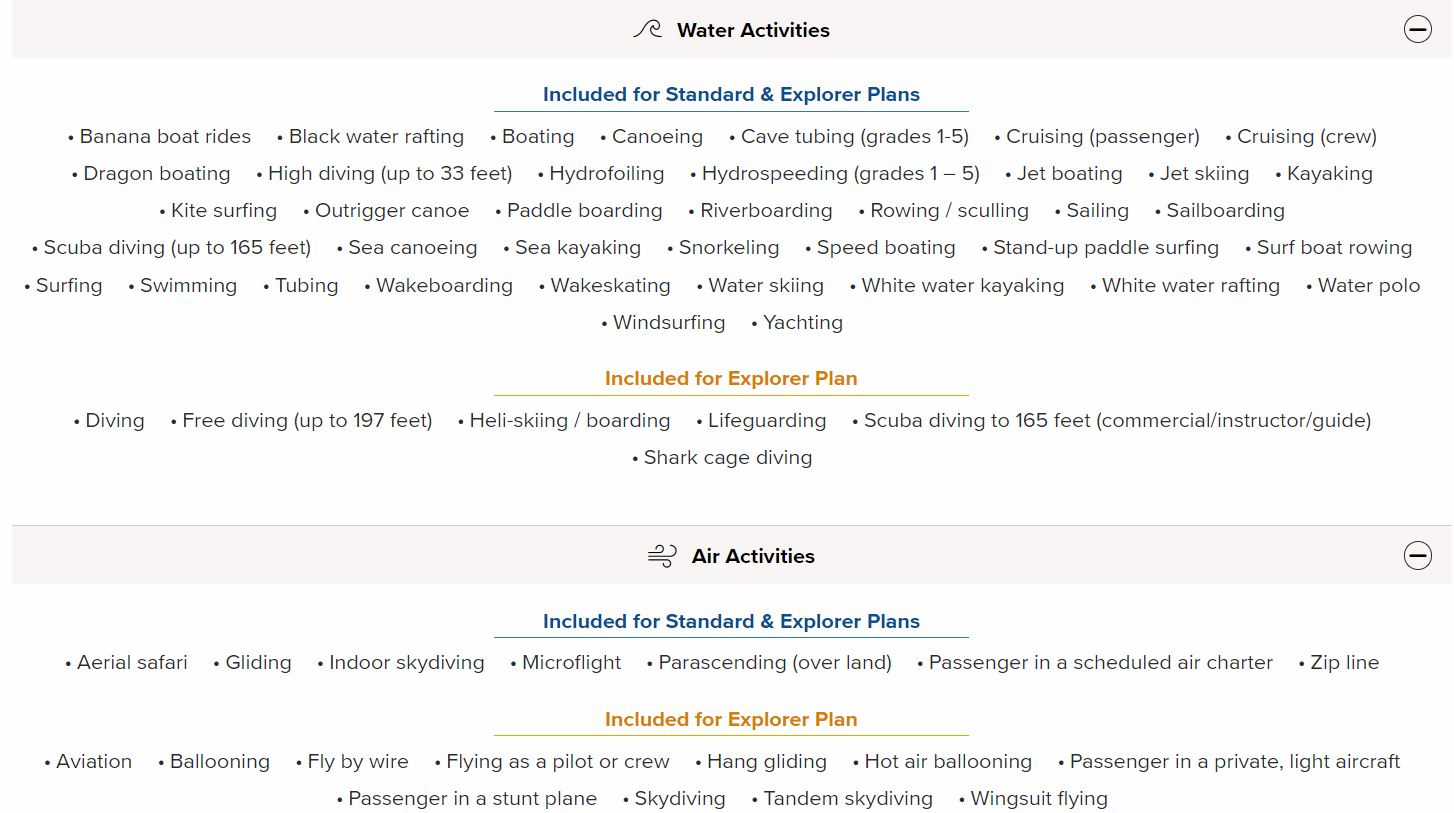 You can see that World Nomads covers riskier activities than most other insurance plans out there even on the Standard Plan, which is usually more than enough for more travelers. Note that activity coverage varies by country you're going to and where you're from, so always check your exact policy.
The other main difference between the two plans is that the Explorer Plan covers rental car damage up to $35,000, while the Standard Plan does not cover rental cars at all.
As an example of the price differential between the two policies, a 30-year-old from New York taking a 1 month trip to Thailand, Vietnam, and the Philippines will pay $121 USD on a Standard Plan, and $213 USD on an Explorer Plan.

MEDICAL COVERAGE
World Nomads provides up to $100,000 USD in coverage on both the Standard and Explorer Plans. While higher coverage limits can be important if you're doing really crazy activities that might cause serious injury, I find $100,000 in coverage is more than enough for what I need.
Its policies also provide coverage for medical expenses and those related to medical evacuation or repatriation if you're accidentally injured. For example, if you're hiking in the woods and you break your leg, your policy should cover your evacuation to the hospital — and World Nomads does. If your emergency warrants it, you may also be sent back to your home country (not every injury or emergency will warrant this, however).
In the images below, the coverage amounts in the left column are for the Standard Plan, while the prices in the right column are for the Explorer Plan.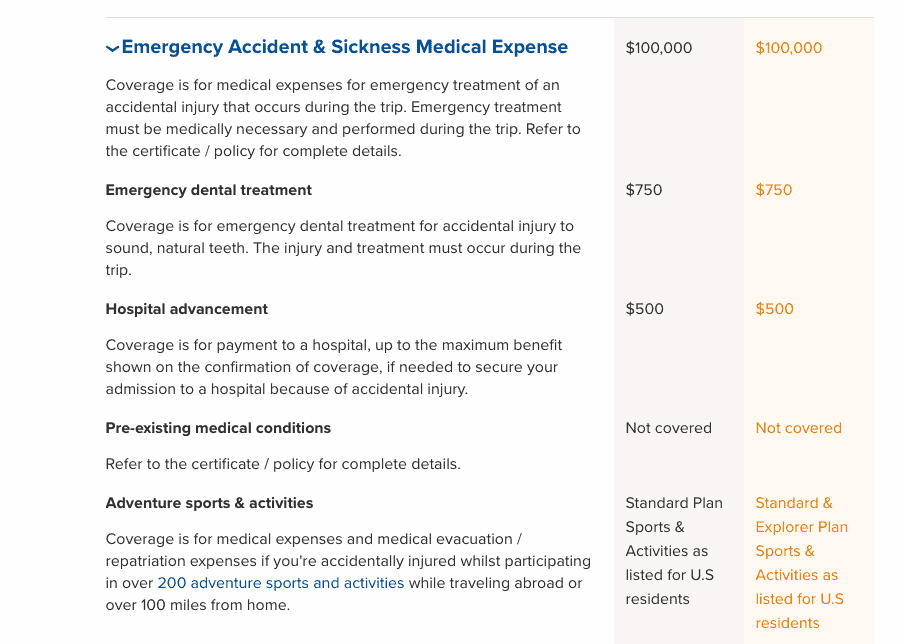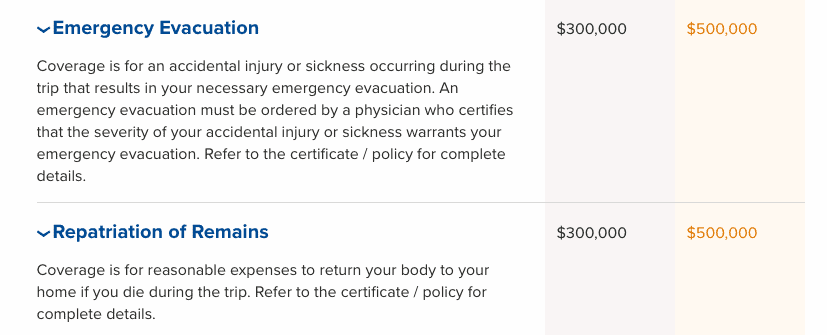 EMERGENCY DENTAL TREATMENT
World Nomads also covers emergency dental treatment for accidental injuries that occur during the trip.
This includes things like an unexpected infection, a broken tooth, or injuring your mouth or jaw in an accident. It does not include anything optional dental work, like checkups or cleanings (or things that can wait until you get back home).

NON-MEDICAL EMERGENCY EVACUATION
World Nomads
also offers coverage for transportation expenses in case there is civil or political unrest in the country you're visiting. This also applies to natural disasters, or if you're expelled from a country. NOTE: If you're a US citizen, certain states are not covered under this. You'll have to check your policy for specifics.
ACCIDENTAL DEATH AND DISMEMBERMENT INSURANCE
In case the worst happens, your
World Nomads
plan pays a lump sum to your beneficiary, such as a family member. These policies also pay out if you lose your eyesight or a hand, foot, or limb, etc. on your trip. Moreover, they cover the cost of repatriating your body (i.e., sending your body home).
LOST OR STOLEN GOODS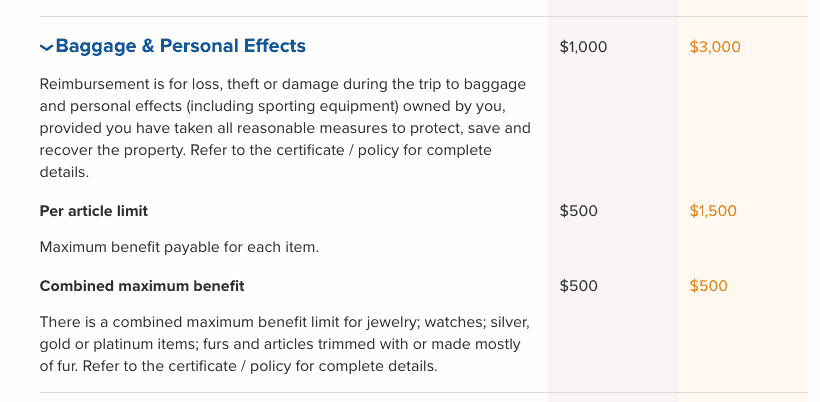 This coverage reimburses you for baggage and personal belongings that are lost, stolen, or damaged during the trip. Some plans also reimburse you for extra expenses if your baggage is delayed for more than a certain period, such as 12 hours.
TRIP CANCELLATION, INTERRUPTION, OR DELAY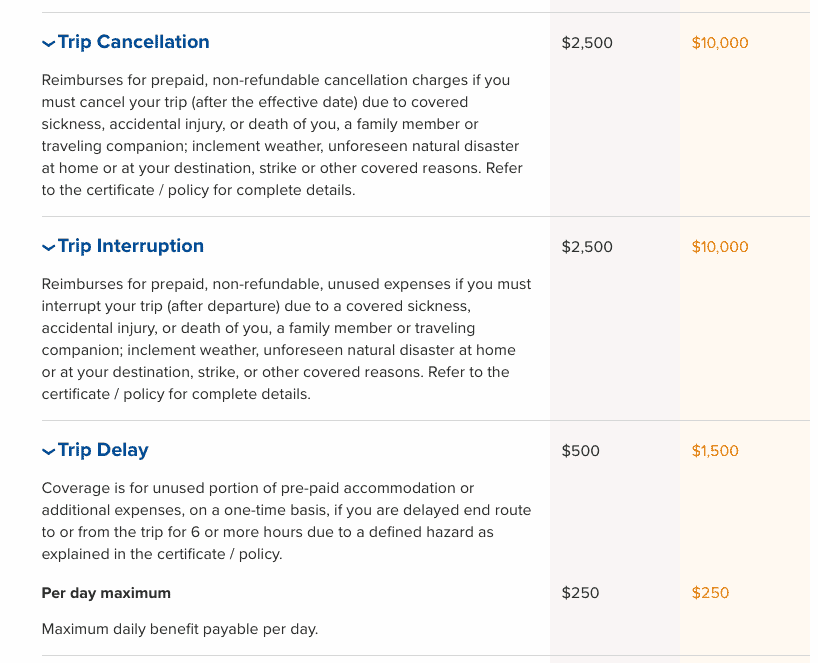 Trip cancellation insurance reimburses you for prepaid expenses if your tour operator goes out of business, if you have to cancel the trip because you or a family member gets sick or injured, or if there is a death in the family, bad weather, or a natural disaster.
Trip interruption insurance covers you if you have to interrupt a vacation because you get sick or injured, or have to get back home due to a death in the family (it has to be your immediate family, however).
Trip delay coverage covers your expenses if you're delayed during a trip, such as when a flight gets canceled because of bad weather. Coverage is for additional expenses, on a one-time basis, if you are delayed en route to or from the trip for six or more hours due to a defined hazard (as explained in the policy).
World Nomads covers all three!

ONE CALL: 24-HOUR ASSISTANCE SERVICES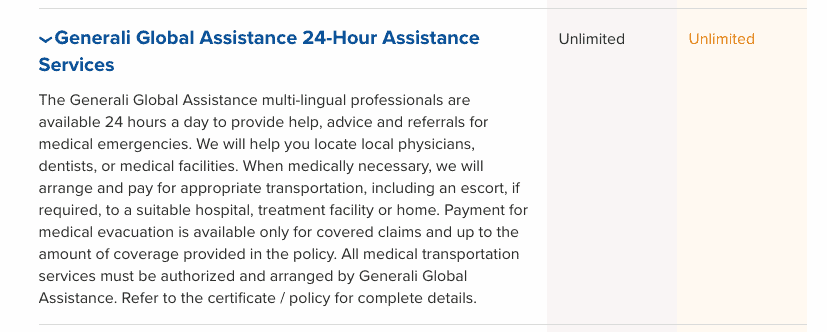 World Nomads
also uses a 24-hour service that provides help, advice, and referrals for medical emergencies.
The service will help you locate local physicians, dentists, or medical facilities. They can also arrange and pay for appropriate transportation, including an escort, if required, to a suitable hospital, treatment facility, or home. Keep this number saved in your phone when traveling so it's readily available should you need it.

What's NOT Covered By World Nomads
If you're reckless, you probably won't be covered. Here's a list:
Alcohol- or drug-related incidents.
Carelessness in handling your possessions and baggage.
You won't get reimbursed if the problem happened because you were reckless (how "reckless" is defined is up to the company).
Pre-existing conditions or general check-ups. For example, if you have diabetes and need to buy more insulin, you won't be covered. If you want to go see a doctor for a general checkup, you aren't covered either.
Lost or stolen cash
Your theft coverage won't cover you if you left something unattended.
If civil unrest makes your destination unsafe but your government hasn't called for an evacuation, you're probably out of luck too.
World Nomads and COVID-19
World Nomads does cover some medical costs when it comes to COVID. You'll need a confirmed diagnosis from a doctor in order to submit a claim.
Here's what they say:
These benefits may include emergency medical, emergency medical evacuation, trip delay and trip interruption coverage if you contract COVID-19 while traveling. You may also be eligible for trip cancellation coverage for pre-paid non-refundable travel expenses such as flights, hotels and excursions…
Be sure to read the specifics in your plan, as there are many caveats and exemptions and you'll want complete clarity from your provider. Coverage and caveats vary by region so what applies to one person might not apply to another. So read the specifics carefully and call them if you have questions or doubts about what is actually covered.
For US residents, here's what is currently covered for COVID at a glance: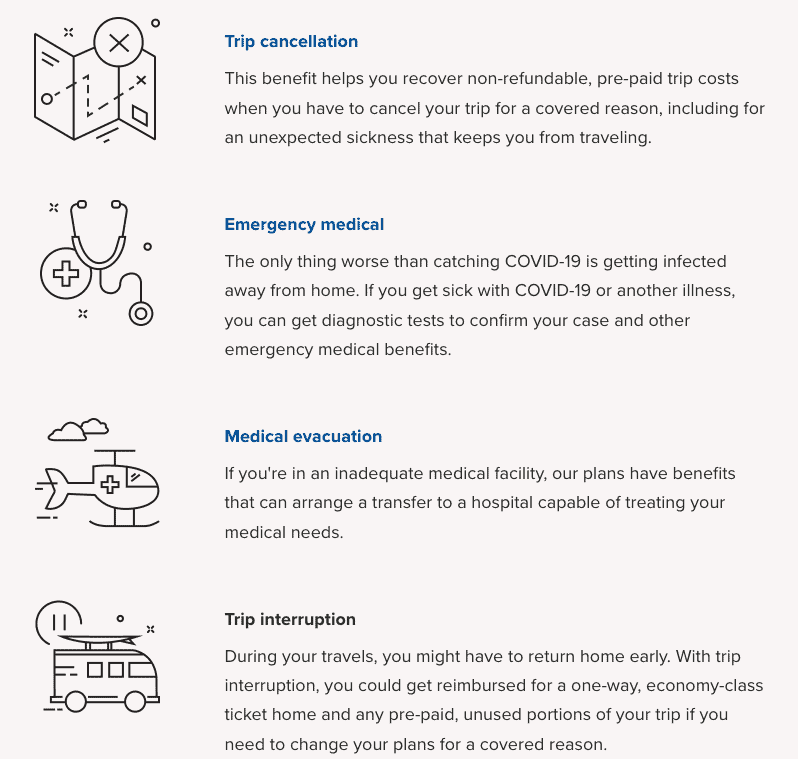 World Nomads is one of the few companies in the world offering COVID-19 coverage.

Pros and Cons of World Nomads
Pros:
Affordable prices
Great coverage
You can extend your policy online
You can purchase a policy while already on a trip
You can make a claim online while on the road
Fast, 24/7 service
Covers over 150 adventure activities (including many that other insurance policies don't)
Cons:
It doesn't cover people over 69 (66 if you're from Canada)
Its online system can be a little confusing to figure out
Limited gear/electronics coverage (the Explorer plan covers up to $3,000 total and $1,500 per article while the Standard plan only covers $1,000 total and $500 per item). Also, if you use your gear for professional purposes, it won't be covered
You can't get "cancel for any reason" coverage
It doesn't cover anything related to pre-existing conditions
Doesn't currently cover citizens of most European countries
World Nomads policies vary in cost based on your age, destinations, and where you're from since, as a global brand, they use different underwriters in each country. With World Nomads, policies work out cheaper per month the longer they are.
Due to COVID-19, you can only buy policies for up to 180 days.

My Experience Using World Nomads
In addition to buying a policy online (even if you're already traveling), you can also extend your insurance policy online. Moreover, as someone who is always on the road and bouncing from country to country, the ability to just take photos of all my documents and receipts and upload them is hugely beneficial. Plus, the whole claims process can be done online.
I've had to use World Nomads' services twice. The first time was when South African Airlines lost my luggage on the way back from Africa. Knowing I had coverage, I called World Nomads to ask what I could do. They told me that I would have to wait to see if the airline would reimburse me first. If the airline would not reimburse me within 90 days, they would. (Travel insurance is about making you whole, not making sure you make a profit.)
Luckily, the airline paid me and I didn't need World Nomads, but I learned through this process that if you have all your documents and proof, World Nomads makes submitting a claim very easy.
Another time, in Argentina, I was suffering from anxiety and worried that it was something more. It felt like someone was stomping on my chest. I logged into the portal, got the call center number, and called the hotline. They took my information and symptoms and gave me a list of emergency doctors that they recommended. They were helpful, quick, and got me a doctor right away. I was very happy with the service and know that if something really does go wrong, they act quickly.
While I have never had to make a claim that required reimbursement, a number of readers have. Here is their feedback on the process: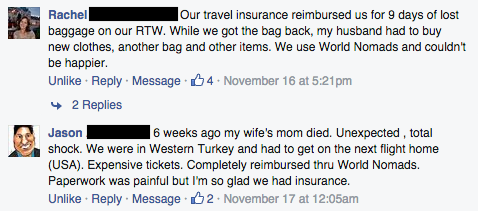 Be Sure to Read Your Policy
All insurance companies have terrible online reviews. This is usually because the traveler didn't read the wording of the policy and assumed something was covered when it wasn't. It is very, very important that you read the requirements for making a claim.
Like every insurance company, World Nomads had issues when COVID-19 first arrived. Pandemics weren't covered by ANY insurance company and a lot of travelers found that out the hard way. That led to a backlash online and a lot of negative reviews.
Here's the truth: no one saw it coming and companies were inundated by millions of customers requesting refunds. It overwhelmed the entire industry.
Not surprisingly, they made some mistakes. Fortunately, they're making a lot of technical and systemic improvements to ensure people get paid quicker, can submit claims online easier (even if you only create an account as a guest), and ensure customer service is handled faster. I had a long, long talk with them about it and they are recognizing their problems.
Consumers use review sites to complain, not to praise. It's almost always how some company screwed them over. While that is sometimes the case (no company is perfect 100% of the time — and it's not just obscure companies; I've had friends have terrible times trying to get a refund from Expedia, for example), most of the time it's because someone didn't read the fine print.
Read your whole policy. Seriously. Sure, it's boring to read but reading it is the only way you will know what is and is not covered! If you have questions, call World Nomads. They are very helpful in explaining their policies. Local numbers are on their website.

Making a Claim
Here's a quick look at the steps you should take before and druing a trip to ensure that, if you need to make a claim, you have everything I need prepared:
1. Before I go on any trip, I take a photo of my bag and its contents so I have a time-stamped photo with me and my stuff. If anything is lost or stolen, you will need to file a police report as companies will ask for that as part of your proof. Having that photo proves that I had those times with me, which goes a long way in getting your claim approved.
2. If you're bringing any expensive items with you (laptop, photon, etc.), email yourself a copy of your purchase receipt. That way, if something happens you not only have a photo of the item but you also have the receipt handy.
3. If you get sick and need to visit the pharmacy or hospital, keep all your paperwork and receipts keep the physical copies but also take photos so you have digital copies just in case). The more information and documents you have, the easier it will be to get reimbursed.
Making a claim is a long, detailed, and sometimes slow process. There is often a lot of back and forth as the insurance company needs to verify every little detail. Be patient. As long as you have all your ducks in a row, you'll get reimbursed.
This is by no means a comprehensive guide to making a claim, however, by keeping the above points in mind you'll be able to avoid the most common pitfalls and speed up the process.
Additionally, if your claim is rejected be sure to follow up. Ask for more information and re-submit your documents. Insurance companies are in a for-profit industry. Be firm (but respectful) in your request for review. Make sure to dot your i's and cross your t's. Usually, a denied claim is denied because of a technical error so double — and triple — check your documents before sending them in.
***
World Nomads is one of the best insurance companies out there, especially if you are looking for long-term or backpacking travel insurance.
While there are many travel insurance companies out there that are cheaper, the devil is always in the fine print and they usually have low coverage limits, don't let you renew on the road, or have terrible reimbursement rates. Insurance is something you get what you pay for. Pay an extra few cents a day to be covered.
A lot of people don't buy travel insurance when they travel because they think, "Nothing will happen to me. I'll be fine!"
And that's the point of insurance.
No one is Superman. You're healthy until you're not. Insurance covers trip delays and problems, accidents, health care, theft, and much more. I've been on the road for over fifteen years and I can tell you that accidents will happen. It's good to always have a company that has your back. I've never once regretted my decision to get insurance with World Nomads.
You can use the widget below to look up the travel insurance policy that is right for you (or just click here to go to their website directly):

How to Travel the World on $50 a Day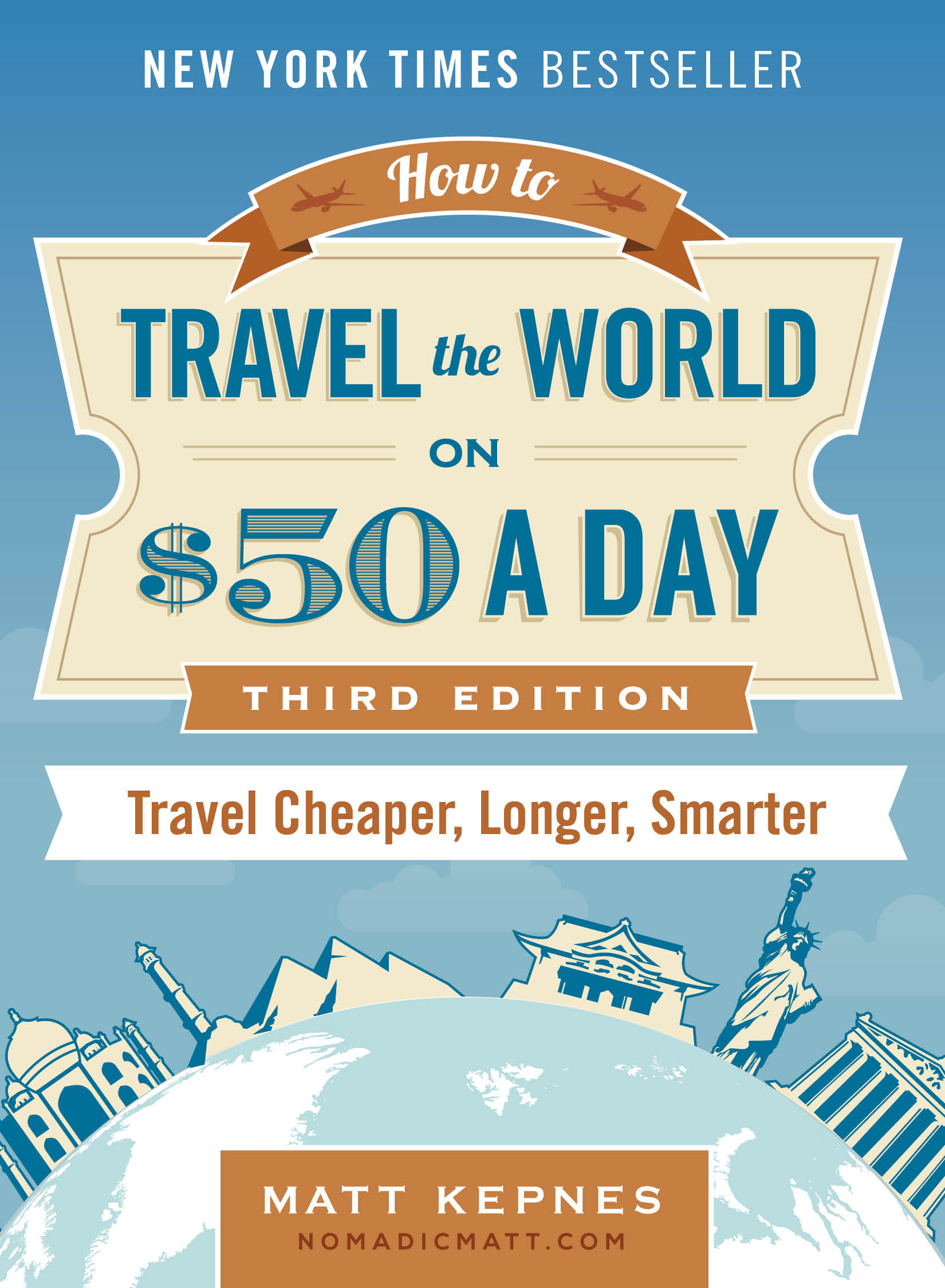 My New York Times best-selling paperback guide to world travel will teach you how to master the art of travel so that you'll get off the beaten path, save money, and have a deeper travel experience. It's your A to Z planning guide that the BBC called the "bible for budget travelers."
Book Your Trip: Logistical Tips and Tricks
Book Your Flight
Find a cheap flight by using Skyscanner. It's my favorite search engine because it searches websites and airlines around the globe so you always know no stone is being left unturned.
Book Your Accommodation
You can book your hostel with Hostelworld. If you want to stay somewhere other than a hostel, use Booking.com as it consistently returns the cheapest rates for guesthouses and hotels.
Don't Forget Travel Insurance
Travel insurance will protect you against illness, injury, theft, and cancellations. It's comprehensive protection in case anything goes wrong. I never go on a trip without it as I've had to use it many times in the past. My favorite companies that offer the best service and value are:
Want to travel for free?
Travel credit cards allow you to earn points that can be redeemed for free flights and accommodation. They are what keep me traveling so much for so little. Check out my guide to picking the right card and my current favorites to get started and see the latest best deals.
Ready to Book Your Trip?
Check out my resource page for the best companies to use when you travel. I list all the ones I use when I travel. They are the best in class and you can't go wrong using them on your trip.