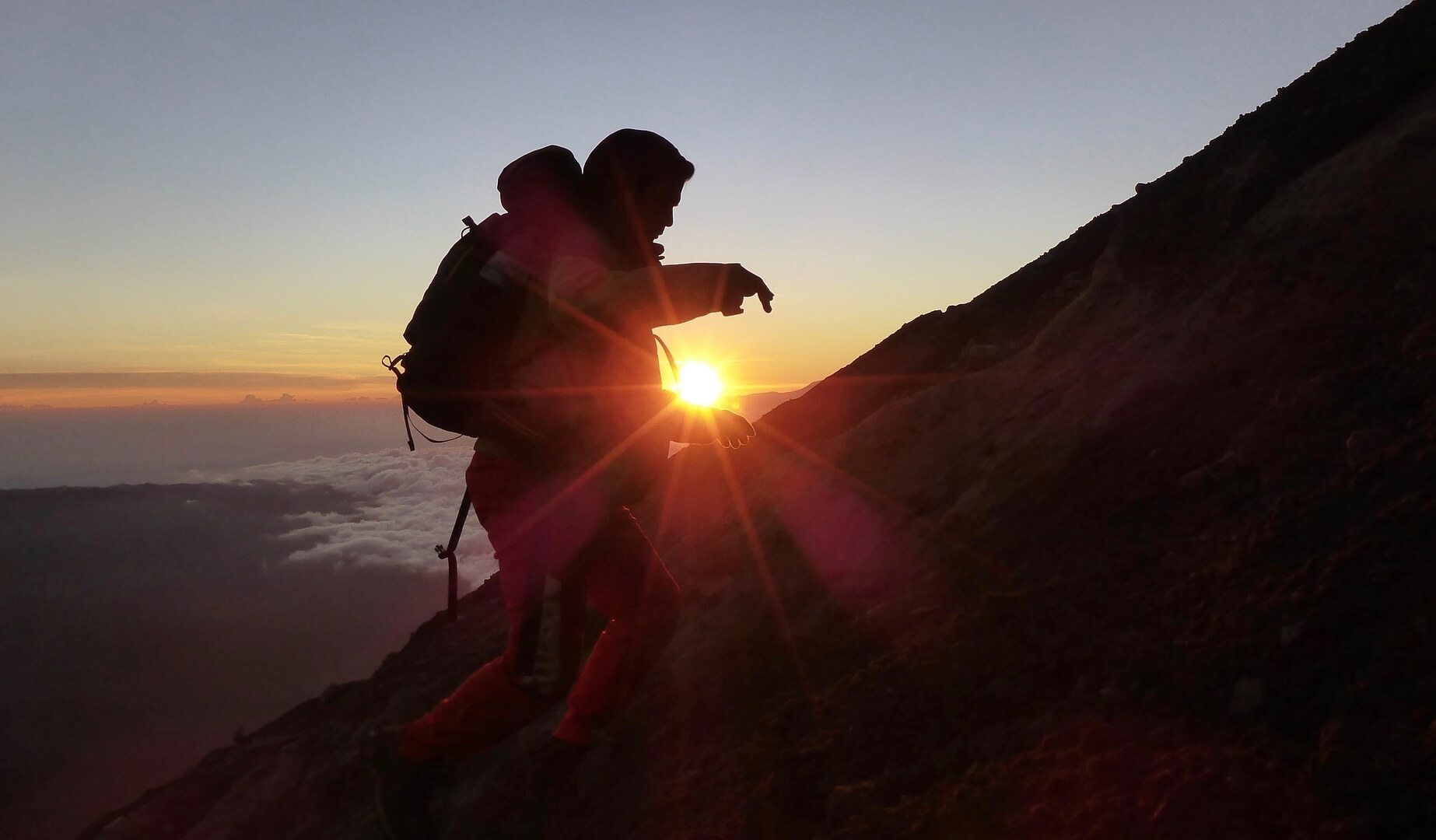 Last Updated: 1/31/23 | January 31st, 2023
Considering travel insurance? The information provided below is only a summary of the cover provided by World Nomads. It is important to understand that this summary is not a recommendation to purchase, and all coverage, including benefit limits, mentioned varies depending on a person's country of residence and is subject to terms, conditions, limitations, and exclusions. Always refer to the policy wording which can be found at www.worldnomads.com. I receive a fee for any quotes generated via the links to World Nomads found on this site.
I've used World Nomads as my travel insurance provider a lot over the years and, though I've written about travel insurance in the past, I've never properly reviewed World Nomads.
They were the first company I ever used and I've continued to use them throughout the years as I've traveled. Since I get asked a lot about them, today, I want to share my review of World Nomads Travel Insurance with you.
Who are World Nomads?
World Nomads is a travel insurance distributor based in Australia. It was founded in 2002 by travelers who wanted to address the three key concerns: freedom, safety, and connection.
Now, the insurer provides coverage to people from more than 130 countries, offers overseas emergency medical and dental cover for sudden illness and injury, medical evacuation, and repatriation coverage, 24-hour emergency assistance, cover for lost, stolen or damaged baggage, cancellation cover, cover for some Coronavirus-related events, and coverage for a wide range of adventure activities.
I originally found them via Lonely Planet (but it is also featured in National Geographic and Rough Guides). There are a lot of travel insurance providers out there – each with product options to choose from.

What's Included in World Nomads Insurance Policies?
World Nomads has two plans: Standard and Explorer. The Explorer Plan typically has a higher premium because it has a higher level of coverage and all the benefits of the Standard Plan and a few more, with higher benefit limits.
World Nomads can cover some higher-intensity activities and sports, even on the Standard Plan. Not all activities, sports, and experiences are covered under every plan and the coverage varies by the country you're visiting and where you're from, so always check before purchasing a policy.
Other benefits and services may include:

EMERGENCY MEDICAL COVERAGE
World Nomads offers cover for overseas emergency medical expenses for accidents or sudden illnesses on both the Standard and Explorer plans.
Its policies also offer coverage for expenses related to medical evacuation or repatriation if you're accidentally injured. For example, if you're hiking in the woods and you break your leg, your policy may cover your evacuation to the hospital or back to your country of residence, if deemed medically necessary.
In the images below, the coverage amounts in the left column are for the Standard Plan, while the prices in the right column are for the Explorer Plan.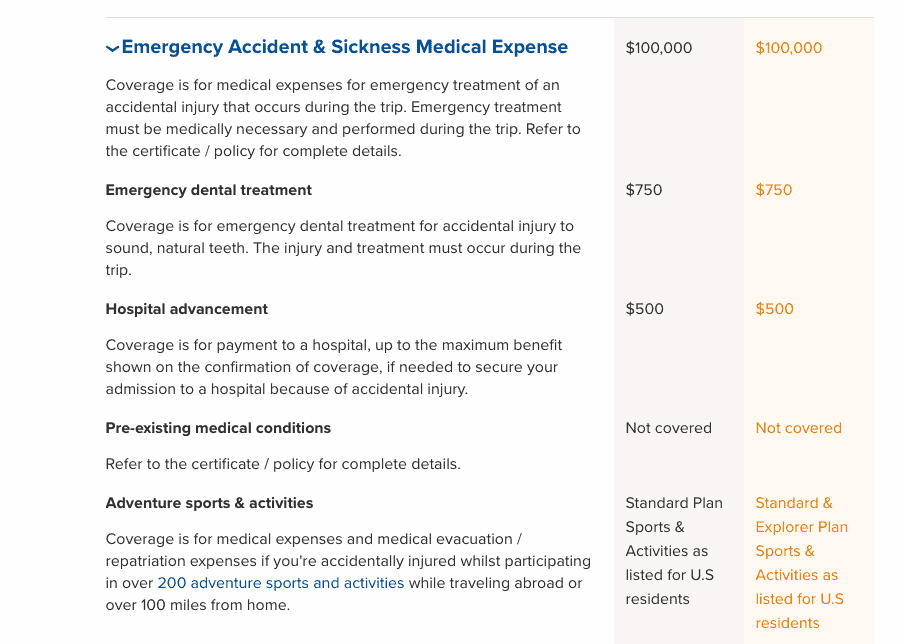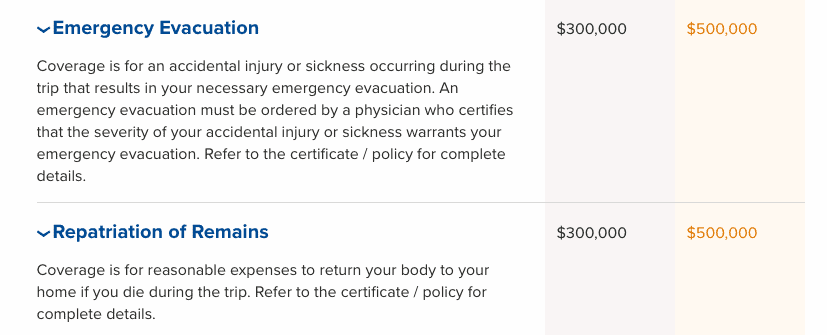 EMERGENCY DENTAL TREATMENT
World Nomads also covers emergency dental treatment for accidental injuries that occur during the trip. It does not include dental work, like checkups or cleanings, fillings, or root canals and the like (or things that can wait until you get back home).

LOST OR STOLEN BAGGAGE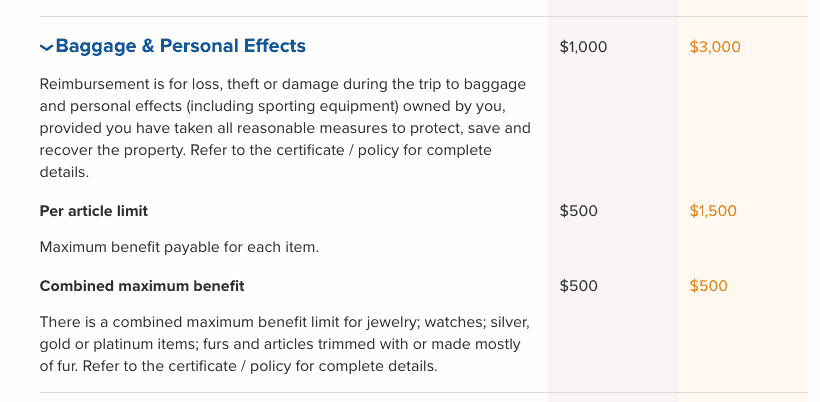 If your baggage and personal belongings are lost, stolen, or damaged during the trip, coverage may be available. You may also be reimbursed for extra essential item expenses if your baggage is delayed by an airline or carrier. The minimum timeframe of the delay will vary depending on your country of residence.
COVID-19
World Nomads may offer some cover for events related to COVID-19.
Be sure to read the policy wording to understand what's covered and what the benefits are as these vary depending on your country of residence are subject to all terms, conditions, limitations, and exclusions.

TRIP CANCELLATION, INTERRUPTION, OR DELAY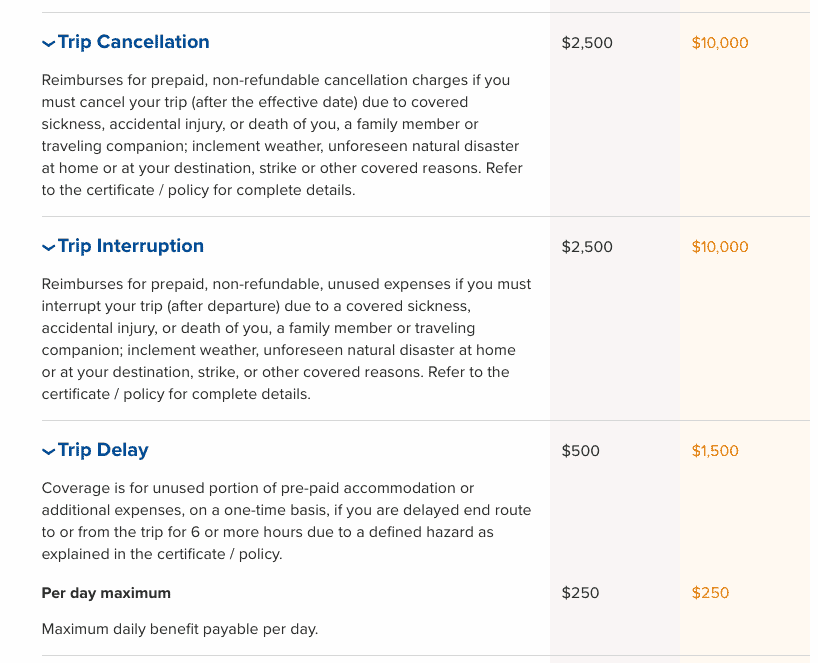 If your trip is canceled, interrupted, or delayed (must be due to events specified in the policy wording), World Nomads can offer cover for your nonrefundable prepaid expenses.
24/7 ASSISTANCE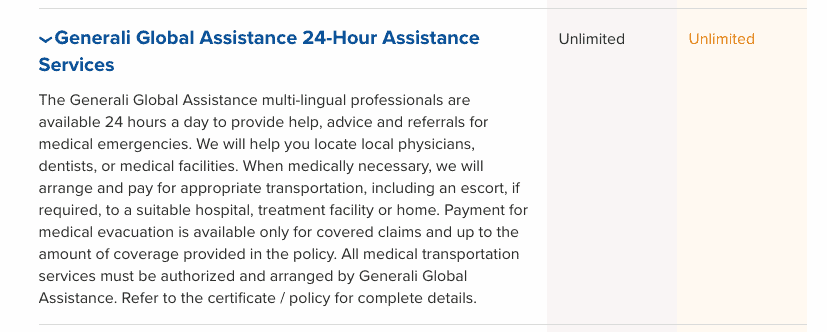 World Nomads provides a 24/7 service to assist travelers in sticky situations or emergencies. The service can help you locate medical providers. They can also assist with transportation, including an escort, if required, to a medical facility for treatment, or home, if deemed necessary.
What's NOT Covered By World Nomads
Here's a list of key items and situations not covered:
Alcohol or drug-related incidents.
If you're reckless, acting in an irresponsible manner or not complying with local laws.
Pre-existing conditions or general check-ups. Read the policy for full details.
Lost or stolen cash (can vary depending on your country of residence or plan)
Participation in a sport or activity not listed in the policy wording, or one that's offered by World Nomads, but you haven't purchased the required level of cover.
Not following doctors' orders: disobeying your treating doctor's directions and/or those of World Nomad's Emergency Assistance team.
Stolen, lost or damaged personal belongings that were left unguarded.
What You Can Do With a World Nomads Policy
Buy additional coverage if you extend your travel dates.
Purchase a policy while already on a trip (waiting periods apply)
Make a claim online
Access 24/7 Emergency Assistance
Additional Things to Remember
There are age restrictions that apply depending on your country of residence.
Its online system can be a little confusing to figure out.
Limited gear/electronics coverage. Also, while using your gear, it won't be covered.
You can't get "cancel for any reason" coverage.
It doesn't cover anything related to pre-existing conditions. NOTE: Australian and New Zealand travelers are automatically covered for 40 existing medical conditions.
World Nomads premiums vary in cost based on your age, destinations, and where you're from since, and your country of residence.
Travel Insurance Claims
A few things that may make your claiming process easier:
Injury or illness? Call their assistance teams asap and take digital copies of any receipts related.
Take a photo of your luggage before your trip in case something happens to it.
If an airline loses your gear, tell them straight away, fill in their paperwork and keep a copy.
Theft? Report it to the police as soon as possible.
Check what refunds you can get first from your transport or accommodation providers.
My Experience Using World Nomads
I've had to use travel insurance services twice. The first time was when South African Airlines lost my luggage on the way back from Africa. I called to ask what I could do. They told me that I would have to wait to see if the airline would reimburse me first. If the airline would not reimburse me within 90 days, they would. (Travel insurance is about making you whole, not making sure you make a profit.)
Luckily, the airline paid me, and I didn't need to be reimbursed by my travel insurance policy, but I learned through this process that if you have all your documents and proof. The claims process can be a lot easier.
Another time, in Argentina, I was suffering from anxiety and worried that it was something more. It felt like someone was stomping on my chest. I contacted Emergency Assistance, and they took my information and symptoms and gave me a list of emergency doctors that they recommended. They were helpful, quick, and got me a doctor right away. I was very happy with the service and know that if something really does go wrong, they act quickly.
These are my personal experiences however, so if you're looking to purchase, always read the policy wording of the travel insurance provider you consider and contact them if you have any questions.


Book Your Trip: Logistical Tips and Tricks
Book Your Flight
Find a cheap flight by using Skyscanner. It's my favorite search engine because it searches websites and airlines around the globe so you always know no stone is being left unturned.
Book Your Accommodation
You can book your hostel with Hostelworld. If you want to stay somewhere other than a hostel, use Booking.com as it consistently returns the cheapest rates for guesthouses and hotels.
Don't Forget Travel Insurance
Travel insurance will protect you against illness, injury, theft, and cancellations. It's comprehensive protection in case anything goes wrong. I never go on a trip without it as I've had to use it many times in the past. My favorite companies that offer the best service and value are:
Want to Travel for Free?
Travel credit cards allow you to earn points that can be redeemed for free flights and accommodation — all without any extra spending. Check out my guide to picking the right card and my current favorites to get started and see the latest best deals.
Ready to Book Your Trip?
Check out my resource page for the best companies to use when you travel. I list all the ones I use when I travel. They are the best in class and you can't go wrong using them on your trip.