This last weekend was the 2nd annual Travel Blogging Conference (this year in New York City). During one of the panels, they showed a video about travel. More precisely, it was about backpacking but the thoughts, ideas, and themes apply to all travel. Sometimes I think "maybe I need a break." Sometimes I feel like I'm over it all. Sometimes I'm just bored with it. Then along comes something like this and I am refreshed, renewed, and re-inspired all over again.
(Video from SMU Travel Bug, which is sadly not updated anymore!)
Since I got the link to that video, I have probably watched it a dozen times. I was feeling a little down about traveling lately but now I'm set right and I realize that I'll never change my life. I love what I do too much.
It explains all the reasons why I will never stop traveling. Watch it!
How to Travel the World on $50 a Day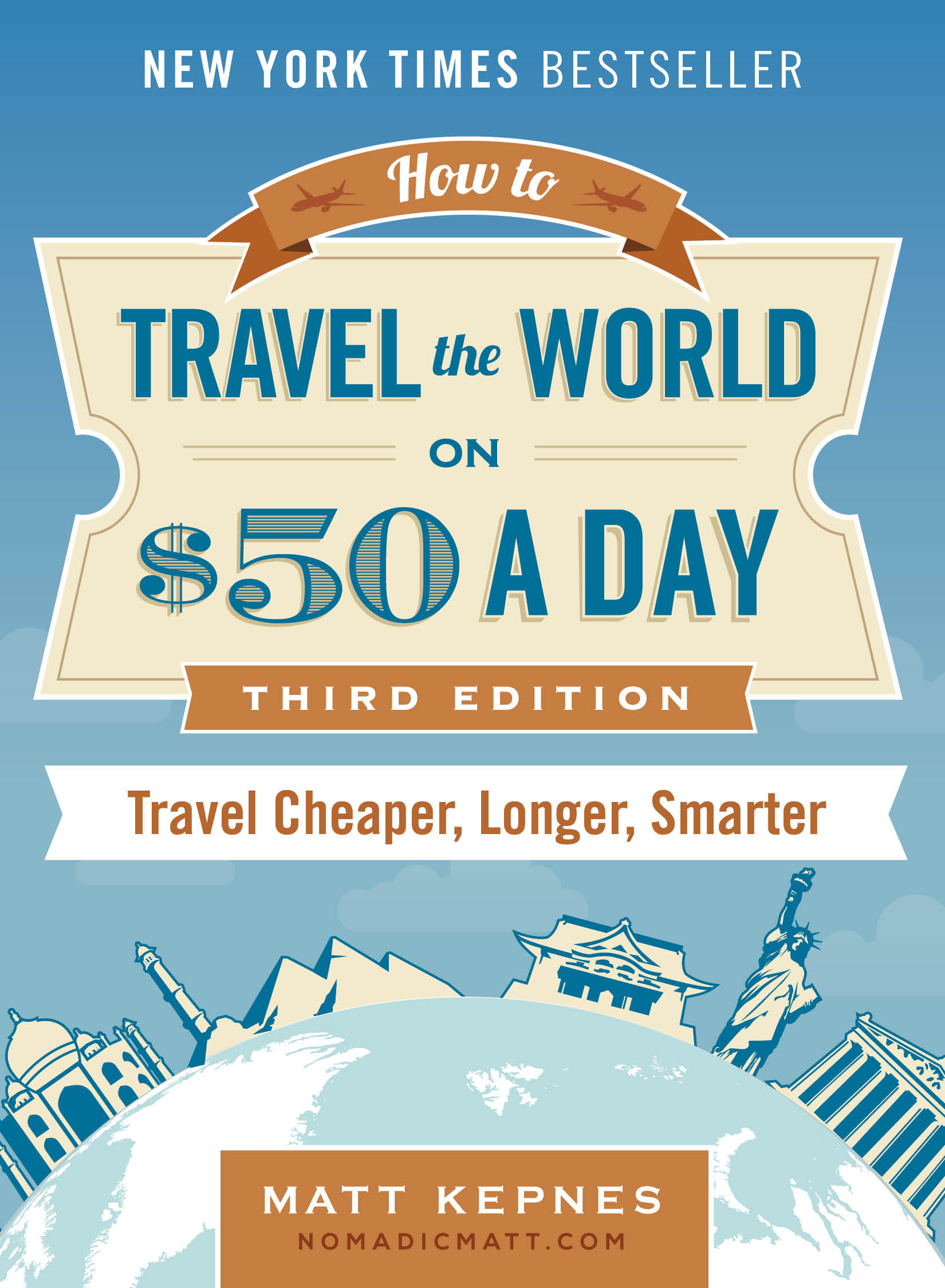 My New York Times best-selling paperback guide to world travel will teach you how to master the art of travel save money, get off the beaten path, and have a more local, richer travel experiences. Click here to learn more about the book, how it can help you, and you can start reading it today!