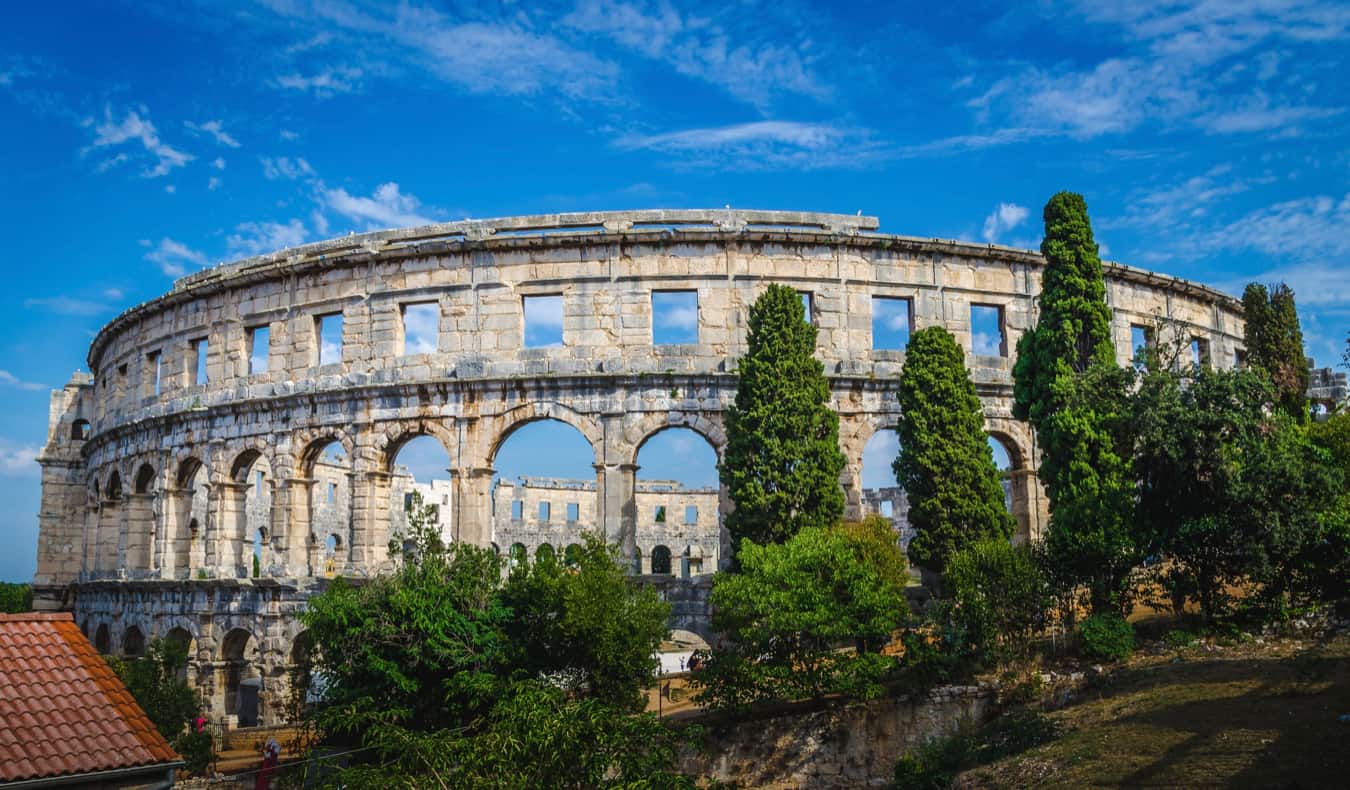 Posted: 10/18/21 | October 18th, 2021
"Come, have a taste," the man said as he poured me a full glass of red wine "to taste."
"That's pretty good," I said after raising the glass to my lips.
Satisfied, the man filled the glass to the brim and said, "Here! That's one glass for you! Welcome to Zagreb and Croatia!"
He might have been meant as a welcome drink but, in actuality, it was a good-bye drink. After three extraordinary weeks in the country, it was time to move on.
This was my second visit to Croatia. Eight years ago, I came for to experience the quintessential touristy coastal sailing trip. Croatia is famous for sailing: every year, tens of thousands of tourists board boats in Split or Dubrovnik and hop along the coast, soaking up the sun, partying, and getting crazy. The famous (and infamous) Yacht Week can only be described as bacchanalian debauchery in its purest form.
It was a wild first visit for sure.
I originally had no intention being here this year. My route through the Balkans had me bypassing Croatia all together, moving north through Serbia and Bosnia instead. At best, I might pass through Zagreb on my way north.
But, as it is so often with travel, my plans changed.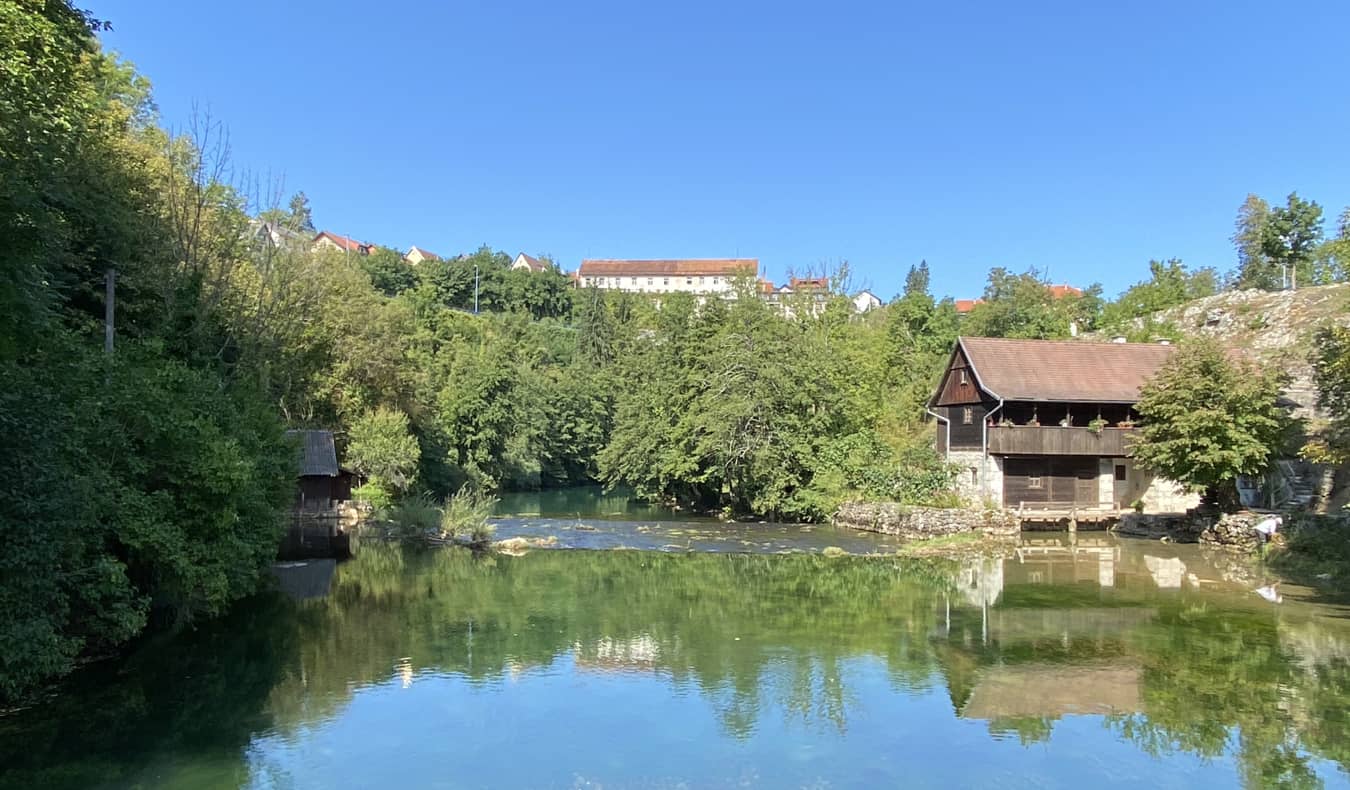 While in Greece, I met up with my friend Eli, who said, "I'm hosting a boat tour in Croatia for my birthday." A lot of the other people I was in Greece were joining, so I thought, "Maybe I'll come too." While in Albania, I found out that even more of my friends were going, so I said, "Screw it, I'm in!" Bosnia and Serbia would have to wait.
My new plan was to spend a week on a boat, head through the center of the country, then go to Slovenia.
Except, due to a series of travel mishaps not worth going into detail about, I didn't end up on the boat trip after all. (I did at least make it to Hvar to celebrate Eli's birthday and that of Packs Light's Gabby Beckford. That hangover lasted for days.)
Leaving the coast as soon as possible, I headed up to Plitvice Lakes National Park, then Slunj and Karlovac before veering west to Istria and then back over to Zagreb. Though my second time in the country, I felt like this was the first time I really saw it.
I learned that you really need a car if you plan to get off the coast. A contact at the tourism board had given me all these out-of-the-way destinations, but, lacking a car and with bus routes infrequent or nonexistent, I only made it to a couple. And, in Istria, I had planned to see the region's small towns and Roman ruins and go on truffle hunts, but after adding up the cost of taxis back and forth everywhere, it was simply too expensive.
For these itineraries, I would have needed a car.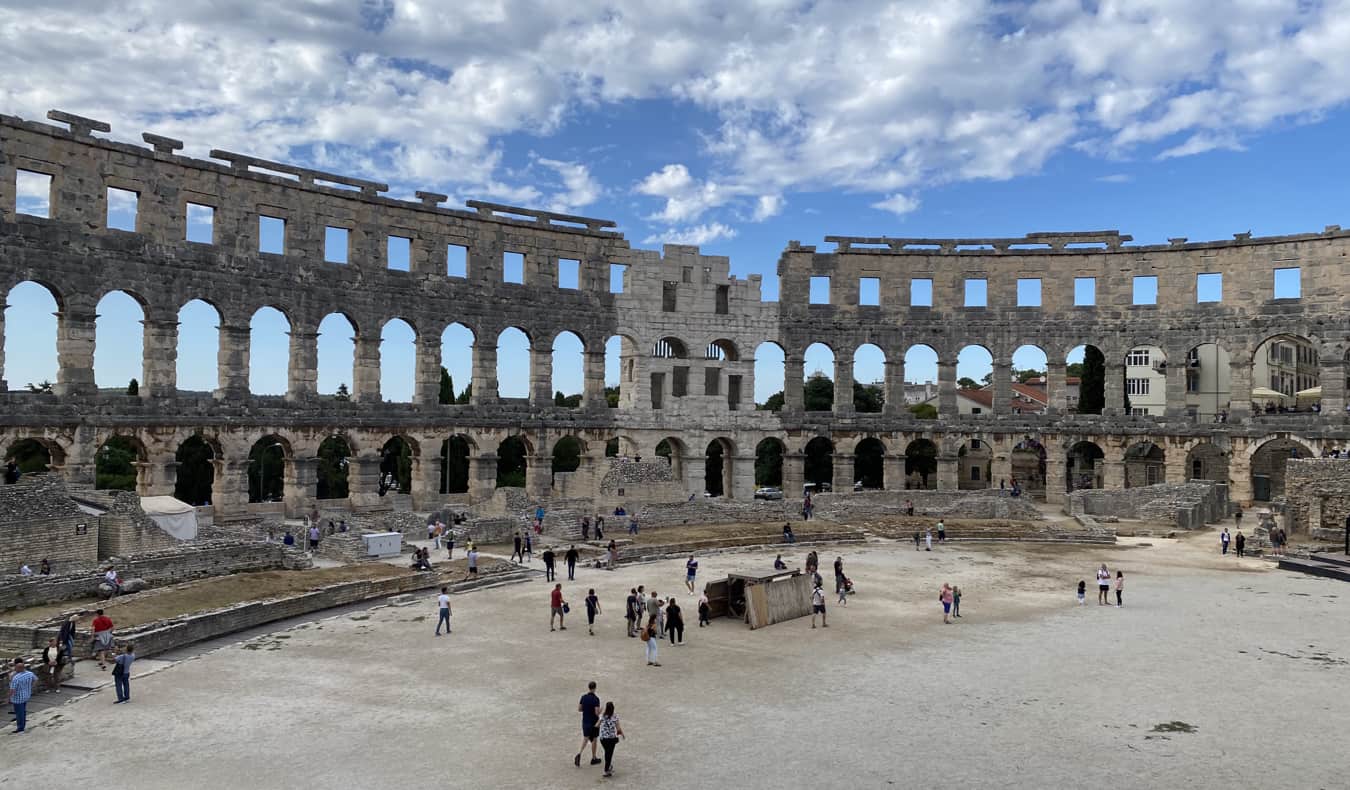 I learned there are some very distinct tourist zones in the country. There's the Dalmatian coast, with its mega-yachts, high prices, tons of parties, and hordes of tourists and celebrities. There's the northern region of Istria, with its more laid-back, Italian feel, rustic small towns, higher numbers of European tourists, and a greater focus on food.
There's the interior, which sees far fewer tourists but offers tiny villages; beautiful, aquamarine lakes colored from the limestone; copious bike paths; and verdant national parks. Finally, there's the capital of Zagreb and the eastern region of Slavonia, which often get overlooked in favor of the coast.
In my wanderings, I realized Croatia is vastly underappreciated destination.
Now, you're probably thinking, how can a country that sees so many tourists and is written about so extensively be underappreciated?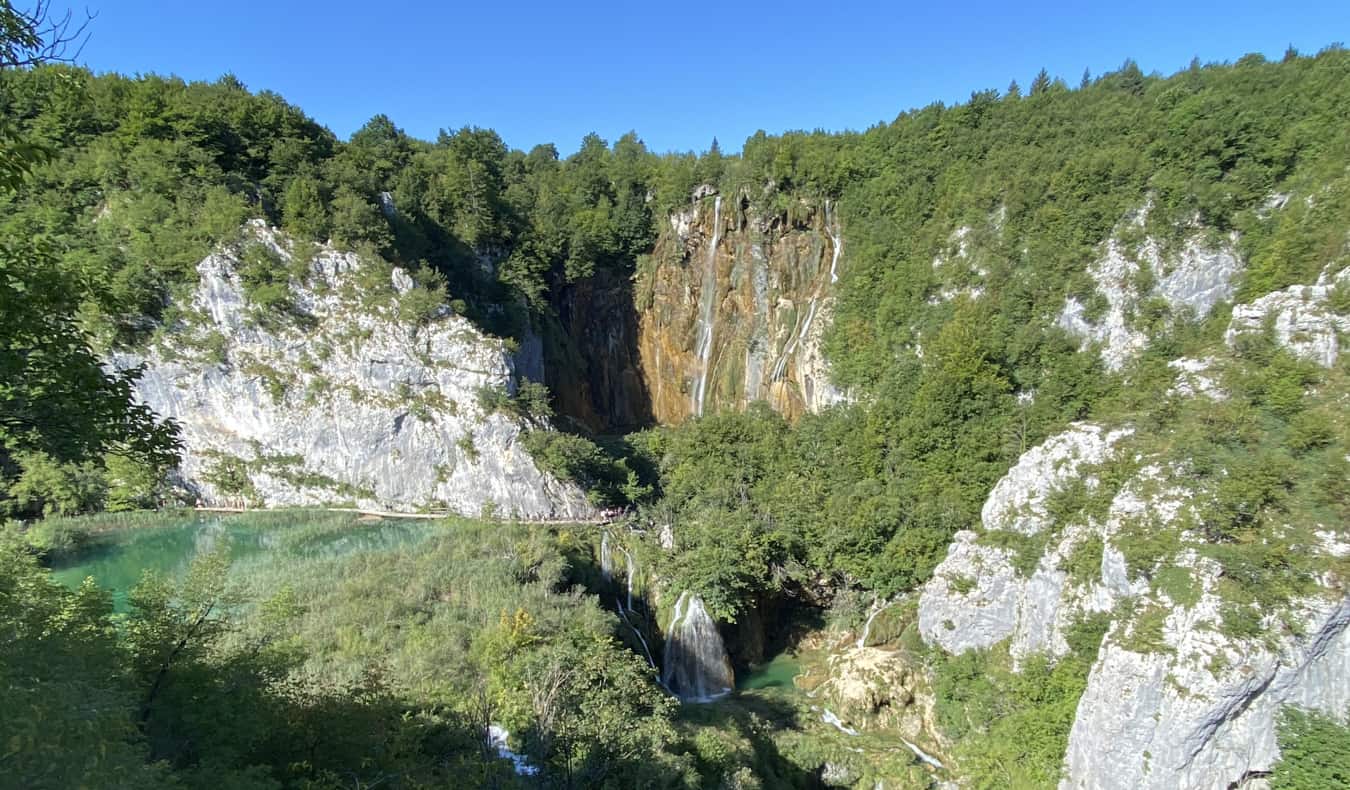 Croatia sees 19.6 million tourists per year. And, even during this summer when Delta was in full swing, tourism was only down 30%.
But the focus of the country's tourism and the majority of those articles is mostly on Hvar, Split, Dubrovnik, Istria, or the famed Plitvice Lakes. So much of the rest of the country is largely ignored. I saw few tourists in Karlovac, Rastoke, or Slunj. Zagreb didn't have a lot either, despite it being the capital city. Slavonia? Barely a soul goes there.
Here are some other comparisons: Slavonia has only 1.4 million results on Google. But Istria has 20.1 million. Hvar has 22.9 million. Dubrovnik has 37.9 million. Split has 113 million.
Once you get off the coast, it feels like you have the country to yourself. (And that's common for many "popular" destinations. Most visitors to Iceland stick to the southern region, rarely venturing north. Few tourists head to the rural region of Isaan in Thailand.)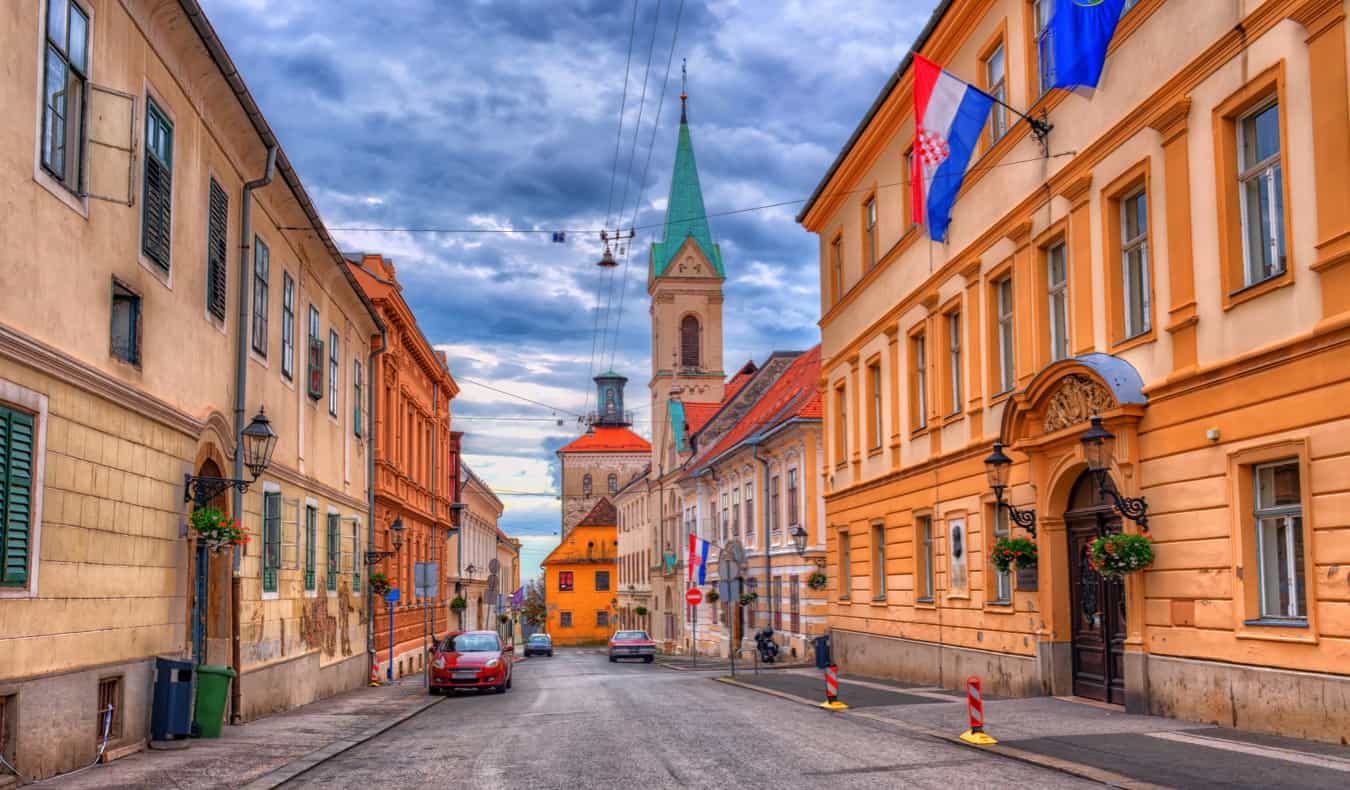 So if you're thinking "Croatia is pretty touristy," you're only half right. It's touristy on the coast. But the interior? The capital? Not so much. And I was there during peak season.
When I shared my plans with locals, they were surprised I had so many small towns on my itinerary. "Tourists don't go there," they would say.
To me, Croatia is an example of a country that gets a lot of press, but when you peel back the onion, you see that it's only about a few hot regions while much of the country is empty.
Maybe things will be different after the pandemic is over and everyone can travel again. Who knows? But I do know that right now, the non-coastal parts of Croatia are just waiting for intrepid travelers who want to do more than hang out with the overbearing crowds in Dalmatia.
P.S. – I also learned Croatian wine is delicious. The country makes 69 million liters per year but only exports 22 million (and most goes to Europe). Wine has been grown in this region for thousands of years but I never thought of it as a place for wine because so little makes it to the US. They have a bunch of varietals that are exclusive to the country. Drink some if ya can!


Get Your In-Depth Budget Guide to Europe!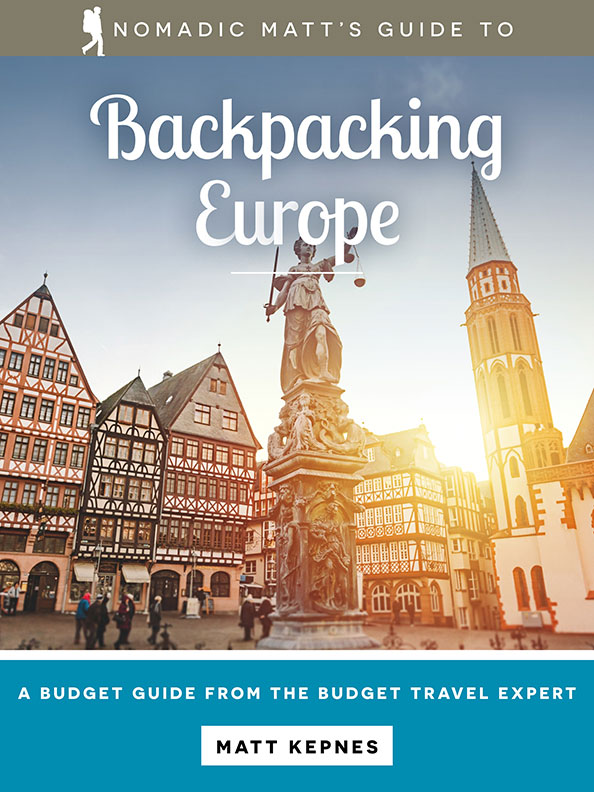 My detailed 200+ page guidebook is made for budget travelers like you! It cuts out the fluff found in other guides and gets straight to the practical information you need to travel while in Europe. It has suggested itineraries, budgets, ways to save money, on and off the beaten path things to see and do, non-touristy restaurants, markets, bars, safety tips, and much more! Click here to learn more and get your copy today.
Book Your Trip to Croatia: Logistical Tips and Tricks
Book Your Flight
Use Skyscanner to find a cheap flight. They are my favorite search engine because they search websites and airlines around the globe so you always know no stone is left unturned.
Book Your Accommodation
You can book your hostel with Hostelworld as they have the biggest inventory and best deals. If you want to stay somewhere other than a hostel, use Booking.com as they consistently return the cheapest rates for guesthouses and cheap hotels.
Don't Forget Travel Insurance
Travel insurance will protect you against illness, injury, theft, and cancellations. It's comprehensive protection in case anything goes wrong. I never go on a trip without it as I've had to use it many times in the past. My favorite companies that offer the best service and value are:
Looking for the Best Companies to Save Money With?
Check out my resource page for the best companies to use when you travel. I list all the ones I use to save money when I'm on the road. They will save you money when you travel too.
Want More Information on Croatia?
Be sure to visit our robust destination guide on Croatia for even more planning tips!