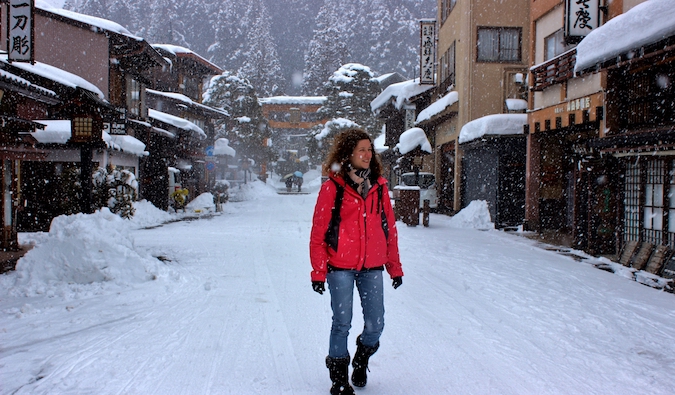 Posted: 7/31/17 | July 31st, 2017 (Updated resources on 7/7/2020)
One of the biggest challenges for people is saving up for a world trip. It can be daunting trying to save thousands of dollars for your next big trip. Yet I always say "If you can't save, go work."
The world has an abundance of jobs that travelers can get. Millions of travelers fund their trips by working their way around the world. Today, I want to profile one of our community members who does just that.
Angela works as an au pair. This funds her round the world travel dreams, let's her stay in a place longer, and get to know a culture better. Today we share her story and tips for being an au pair.
Nomadic Matt: Hi Angela! Thanks for doing this. Tell us about yourself!
Angéla: I'm Angéla and I'm 28 years old. I was born near Lyon, France, and am the eldest of four sisters. After graduating from school when I was 21, I started working as an au pair in Germany. I wanted to get out of France and work with children, so this was the perfect job!
Seven years later, I'm still an au pair, currently in Japan! I love what I do because I get to travel and work with children, the two things I love the most.
Were you always interested in travel? How did you get started?
Funny enough, out of all my big family (I have three other siblings and lots of cousins), I'm the only one who likes to travel a lot! Nobody around me ever went abroad for more than a few days, and especially not very far away. So I didn't know much about traveling, except from watching movies and pop culture.
I didn't begin traveling until I was 21. I guess it was because I never did it that I wanted to do it. I'd always dreamed of traveling the world and seeing the places I saw in the movies
How did you decide to become an au pair?
It happened seven years ago when I was looking for a job in France and after finding nothing interesting, I decided to have a look at the au pair thing. It sounded interesting — working in another country and living with a family.
By being an au pair, I would be able to have a job, accommodation, food, lots of free time, and some extra spending cash. It was perfect. I could enjoy traveling without needing a lot of money because I could use the money that I would earn during my stay. It lets me travel without huge savings.
In 2010, I found my first host family in Germany and with them stayed one year. I loved the fact I could work in another country and use the free time to explore a new place.
Plus, I get to work with children all the time, which is my field of work, so now I have accumulated years of experience. I was hooked after that first year and decided to do it again instead of going back to France to find another job.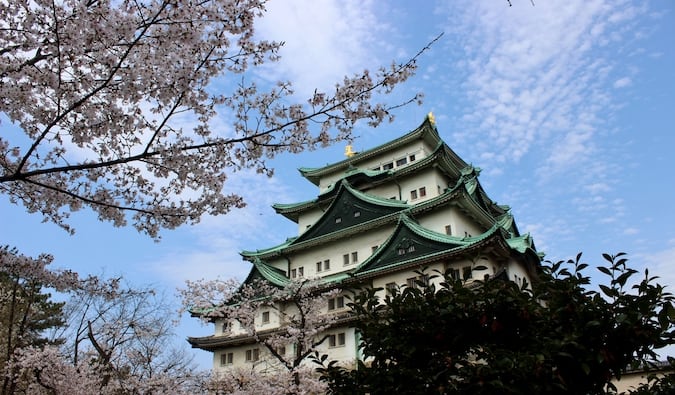 Where have you worked as an au pair?
I've been to Germany, England, Canada, New Zealand, Australia, and Sweden, and I'm currently in Japan.
I stay from eight months to one year in each country. All of them have been great experiences. I've been lucky enough to stay with very good people, and everybody I met while traveling has been super nice.
My favorite place has been New Zealand. It's simply breathtaking! The landscapes are unbelievable. I can't recommend it enough.
Canada is probably my next favorite. It is a relatively safe country to live in, the people are nice, and I love the cold winters. I got to try ice fishing and totally loved it!
How does someone become an au pair? Is it easy? Hard?
I personally think it is easy. Your main job is to take care of children, so you must be OK working with them, but other than that, the tasks are often easy enough and you have lots of free time. You work on average between 25 and 30 hours per week.
All your weekends are free, as are the evenings as soon as one parent gets home. You may be asked to babysit from time to time, though.
Everything is included when you live with the family, so you don't have many expenses. The only thing I paid for myself was my plane ticket (although you can be lucky enough to have a family that pays it for you). I never felt like this was a so-called "job" — more like helping out a family and being a part of it.
To become an au pair, you can either use au pair agencies or websites like:
With an agency, you pay them and they do the paperwork, show you different family profiles, and put you in contact with them. During your stay, they are in touch with you in case of any problem. It's like any other job placement service.
On the internet, there are a lot of websites for au pairs. This is more DIY. You create a profile, search for families (they can search for au pairs too), and if one catches your interest, you start by sending a message, and from then, if both parties get along, you get in touch via phone, mails, Skype. There's no third party involved. It's between you and the family (so no one is there if something goes wrong).
I've only ever used these websites, as it's free for au pairs to join, and I've always been lucky in my searches for families.
What qualifications does someone need to be an au pair?
While it's not necessary, it's good to have experience with kids, because the families might feel more confident in hiring you, but other than that, you don't really need much. Every family is different. Some will want you to have experience and will ask for references; others don't ask for anything.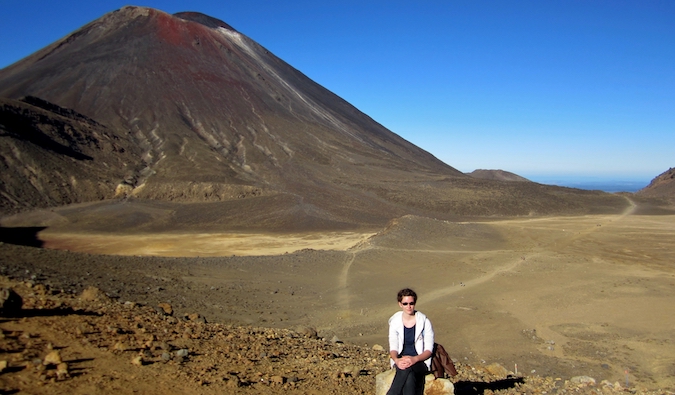 What's the biggest challenge?
I will say it's learning how to live with total strangers. You're in a brand new country, with people you don't know, and you're going to spend six months to a year with them. It takes some days for everybody to get used to each other and to know how the family works. You need to learn to accept their way of living.
Sometimes it can be really different from what you're used to, and it takes some time to just be a part of it.
Also, the fact it is not your own place is a bit of a challenge. You may live there for a long time, but at the end of the day, it's still not your place. I find it always a bit hard to pretend it is.
For me, it is my host's home. You can't have guests like you would in your own home. You hear the kids playing, running everywhere all the time, even on your days off. Sometimes the parents may leave the house a mess and you have to tidy it up because you can't stay a day in such a mess any longer!
Personally, I'm really easygoing and used to living in any kind of place with different people. I never felt that was a "challenge" — from my first experience all was smooth during my stays. Maybe I find it easy to get along with people and don't mind their way of living.
Is it hard as a Westerner to get a job outside of "the West"? I always thought Western au pairs only worked in other Western countries.
It is true that Western au pairs are mostly in Western countries. In Japan, it is not common at all, especially because here the moms are often stay-at-home moms, so they don't need another person to do the job.
Also, it is in their culture to not accept a total stranger taking care of their own kids.
The few families I could find in Asia have always been expat families. Often one parent got a few-year-long contract with a company and moved abroad, thus they know what the au pair thing is.
In Nagoya, where I am now, I know at least three au pairs, but I don't think we're much more than that. So if you want to be an au pair, you'll find that most of the jobs are in Western countries.
Tell me about life as an au pair. What's the pay like? How often do you work?
The pay depends mainly on the family and the country you're in. But my salary was usually 300-400 EUR per month. It seems to be the average for an au pair working 25–30 hours a week.
The work mostly consists of bringing the kids to school and picking them up, helping with homework, cooking and having dinner, bathing them, and getting them ready for bed. Some families may ask you to do house cleaning in addition (in which case you're paid more for that).
When the kids are at school, you're totally free. Most au pairs will take language classes, or do sports or other activities. I usually take some of this time to cook dinner and clean the house (if needed). Mostly I try to hang out with friends or visit some places nearby.
When in a country where au pairs are popular, it is really easy to meet up with them, as we all have the same free time. It's an easy job if you are good with kids, sensitive, and practical. And especially if you get along well with the family, there's no problem at all!
What's your one tip for people looking to become an au pair?
If it is your first experience as an au pair and you don't know how you feel being away from home, my advice would be to start in a country that is near your own. That way if you're homesick, it will be much easier to go back.
And if you like the experience, you know you'll be ready to start again farther away! I started in Germany, knowing that if anything happened I was just few hours away from home.
Other than that, nothing specific, except I can only recommend it! It is a really good experience living abroad and a way to get out of your comfort zone, as you're going to live for a few months somewhere totally new!
What's been the biggest lesson so far?
Never think traveling is not possible for you. I had no exposure to it while I was growing up and would never have imagined myself a traveler, as I was very shy and introverted. I think, besides shocking my family, I shocked myself when I went away. But when you go away, you realize how easy travel is and how many opportunities there are out there to make travel a reality.
I think that traveling is a good opportunity to discover new parts of yourself. It changed the way I am now. I feel more confident and more open to talking to strangers. It's made me a better me!
You've been traveling for 7 years now. What's your number one tip for new travelers?
Be friendly to people and be respectful of the country you are in. Respect is important, and people will accept you more if you are openly happy and curious to be visiting their places.
Don't judge. Learn to listen. It is so important to show respect and be kind to those in the country you are visiting. You're a guest in their home.
***
Angela got a job working as an au pair in order to fulfill her desire to travel the world. When you have limited funds, find a job like Angela and use your skills or passions to earn money and keep you on the road.
Hopefully, this post will inspire you to think outside the box a bit and figure out ways to use your passion and skills to get out there, escape the cubicle, and see more of this world.

Become the Next Success Story
One of my favorite parts about this job is hearing people's travel stories. They inspire me, but more importantly, they also inspire you. I travel a certain way but there are many ways to fund your trips and travel the world. I hope these stories show you that there is more than one way to travel and that it is within your grasp to reach your travel goals.
Here are more examples of people who found work overseas to fund their trips:
Book Your Trip: Logistical Tips and Tricks
Book Your Flight
Find a cheap flight by using Skyscanner. It's my favorite search engine because it searches websites and airlines around the globe so you always know no stone is being left unturned.
Book Your Accommodation
You can book your hostel with Hostelworld. If you want to stay somewhere other than a hostel, use Booking.com as it consistently returns the cheapest rates for guesthouses and hotels.
Don't Forget Travel Insurance
Travel insurance will protect you against illness, injury, theft, and cancellations. It's comprehensive protection in case anything goes wrong. I never go on a trip without it as I've had to use it many times in the past. My favorite companies that offer the best service and value are:
Want to Travel for Free?
Travel credit cards allow you to earn points that can be redeemed for free flights and accommodation — all without any extra spending. Check out my guide to picking the right card and my current favorites to get started and see the latest best deals.
Need Help Finding Activities for Your Trip?
Get Your Guide is a huge online marketplace where you can find cool walking tours, fun excursions, skip-the-line tickets, private guides, and more.
Ready to Book Your Trip?
Check out my resource page for the best companies to use when you travel. I list all the ones I use when I travel. They are the best in class and you can't go wrong using them on your trip.