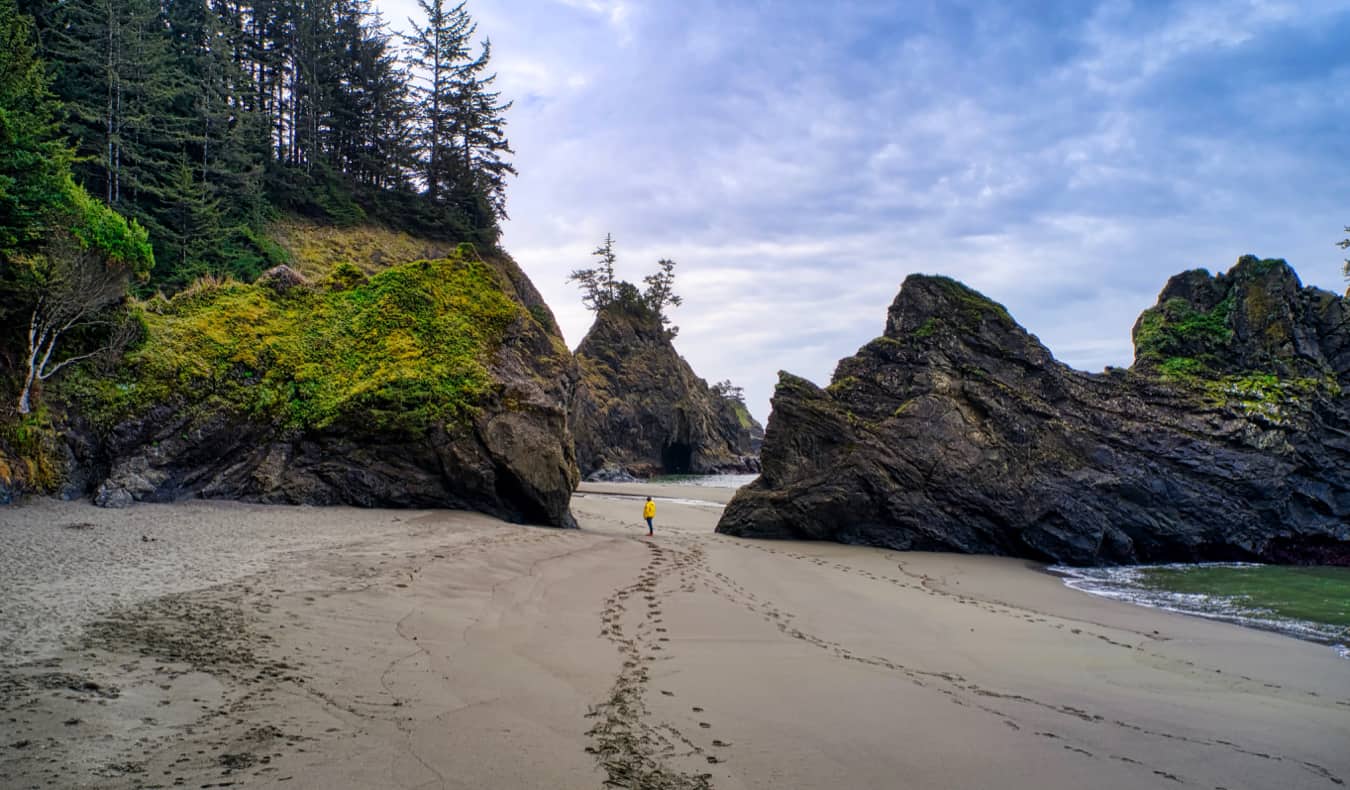 Last Updated: 3/28/23 | March 28th, 2023
Foggy, seeming perpetually damp, vibrantly green, and filled with tiny fishing villages, Oregon's coast reminds me a lot of my home region of New England. Not so much weather-wise — New England isn't as damp — but they both have a similar spirit. Here, like there, seafood is king, the towns are tiny and tight-knit, and the people are hardy and welcoming.
Having driven this part of the Pacific coast twice now, I can confidently say that this stretch of road is one of the most scenic in the country. While the distance from Astoria in the north to Brookings in the south looks vast on a map, it's not: you can actually drive along the region's spine, Route 101, from end to end in a day.
But why would you want to do that?
It's far better to hop up like a frog up or down the coast, driving for a few hours, stopping to eat and enjoy the surroundings, then hopping to another the following day (or two). While you could — like any destination — spend lots of time here, I think a week would give you enough time to see the main sights and explore the area's abundant nature.
During my drive down the coast, I bounced from town to town, consuming my weight in oysters and other tasty seafood while basking in the peace and tranquility of the coastal towns.
If you find yourself on this stretch of coast, wondering what to do and where to eat, well, here is my list of the best things to do on the Oregon coast:

1. Hike the Oregon Coast Trail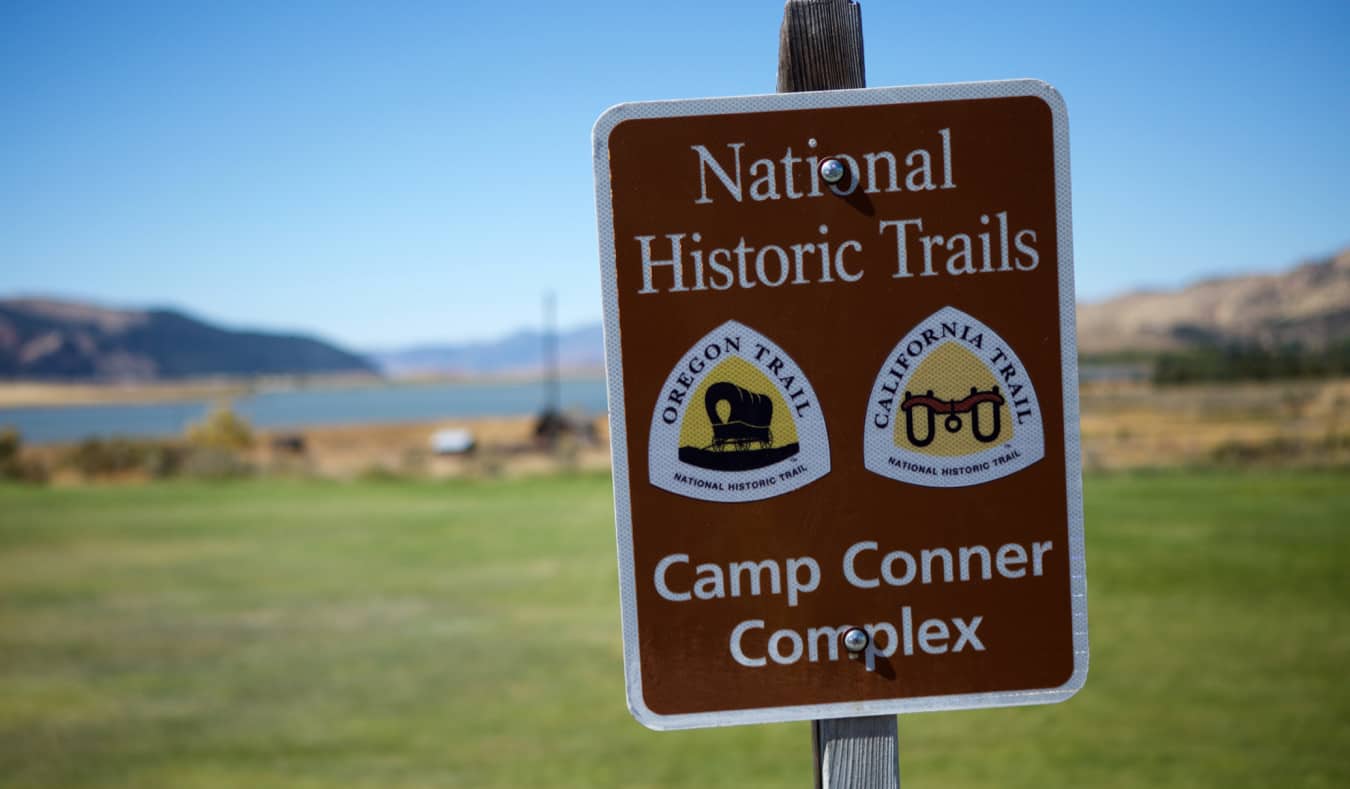 This 425-mile (684-kilometer) trail stretches down the Oregon coast. It's relatively easy, with some moderate sections, and almost 40% of it is along the beach. It takes around a month to hike the entire trail, but it's divided into 10 sections to better facilitate shorter hikes if you just want to get out for a day.
You can jump on the trail pretty much anywhere you want for day hikes, such as Arch Cape to Oswald West State Park (4.1 miles), Yachats to Neptune State Scenic Viewpoint (3.8 miles), and Sunset Bay State Park to Cape Arago State Park (2.3 miles).

2. Eat your weight in oysters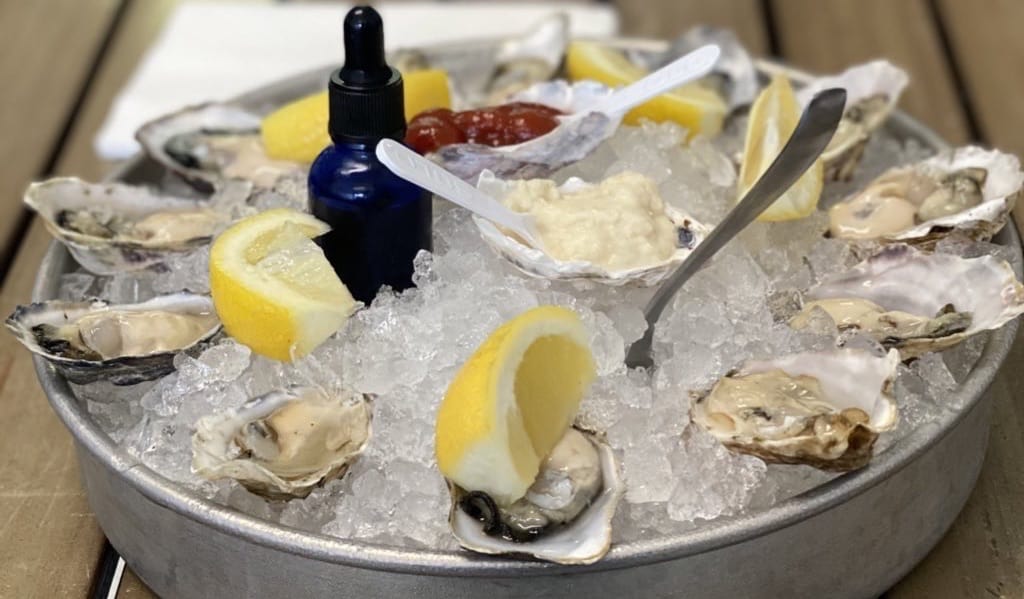 I've grown to love oysters over the years. Their plump, juicy bodies, sweet taste, and creamy texture. I love that they take the taste of the water around them so no two oysters from different regions of the world are quite the same. And, thankfully, the friend I road-tripped with also loves oysters. We ate about four dozen every day. The oysters here are rich, sweet, and meaty — and they're sold everywhere so you won't need to look far to find them.
My favorite spots were Shucker's Oyster Bar (Lincoln City), Oregon Oyster Farm (Newport), Mo's Seafood & Chowder (Newport), and Clausen Oysters (North Bend). You can get a half dozen for around $15 USD, though if you go to the oyster farms, they are cheaper.

3. Explore Fort Stevens State Park
Located north of Thor's Well at the very northwestern tip of Oregon, Fort Stevens was a military base that guarded the Columbia River. The fort was in service from the Civil War to World War II, eventually being converted into a massive 4,300-acre park, where you can tour the remaining gun batteries and underground tunnels, hike, rent bikes, go boating, and camp. There is also a cool shipwreck on the beach. The Peter Iredale ran aground here in 1906, and while the ship was mostly stripped for scrap, its hull remains and makes for some great photos.
Admission to the park is $5 USD per vehicle and camping costs $22 USD per night for a basic tent plot (they also have yurts for $54 USD and deluxe cabins for rent for $98 USD).

4. Climb the dunes at Oregon Dunes National Recreation Area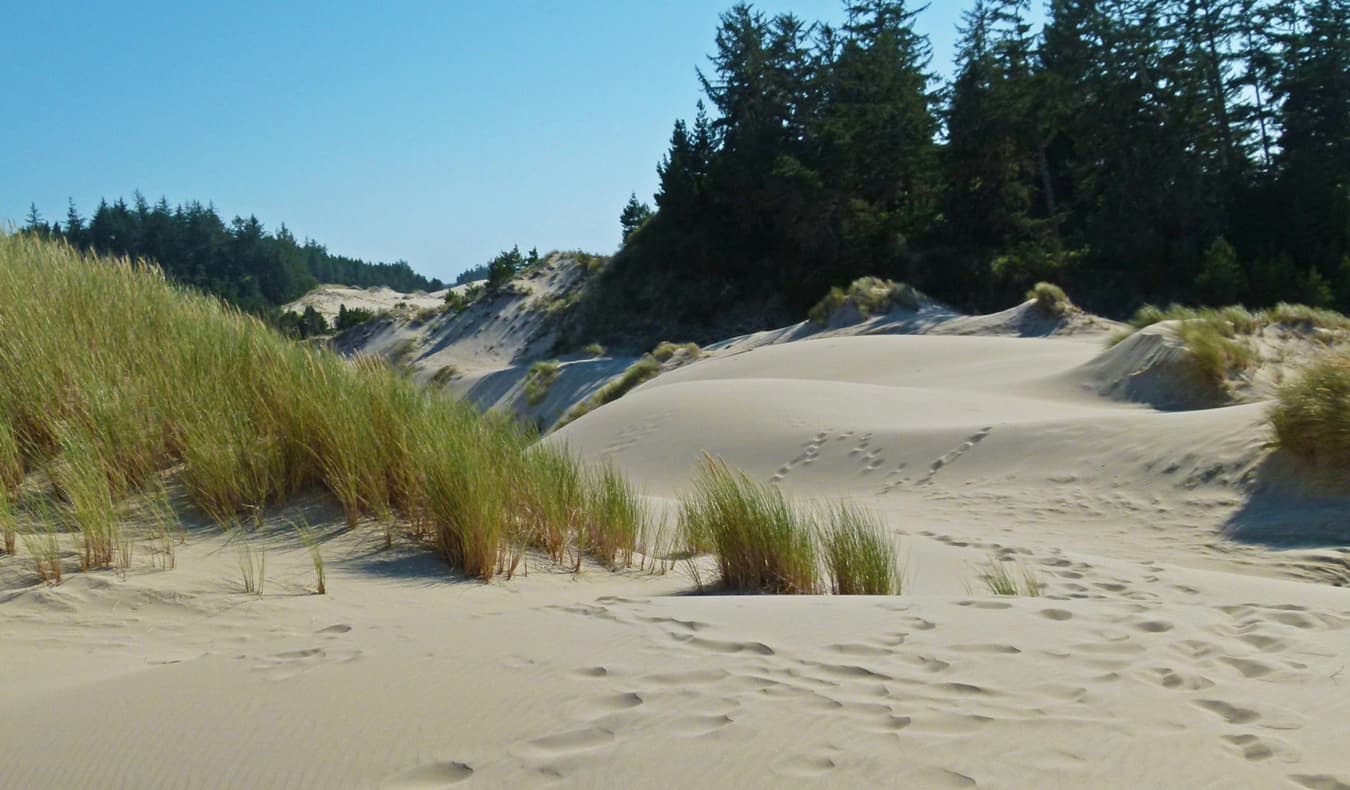 This sprawling sea of windswept sand dunes spans over 7,000 acres and 40 miles (64 kilometers) between Florence and Coos Bay. It's the largest such expanse in North America. The dunes range in age from 7,000 to over 100,000 years old. They were formed as the nearby mountains eroded and washed downriver, only to be blown back ashore by coastal winds. The area even partially inspired Frank Herbert to write his sci-fi classic Dune.
You can hike the dunes or go off-roading, and there are also places to camp, fish, and kayak nearby. Dune buggy rentals start at $129-189 USD per hour, while kayaks cost $45 USD per day and $65 USD for a double kayak.

5. Check out Thor's Well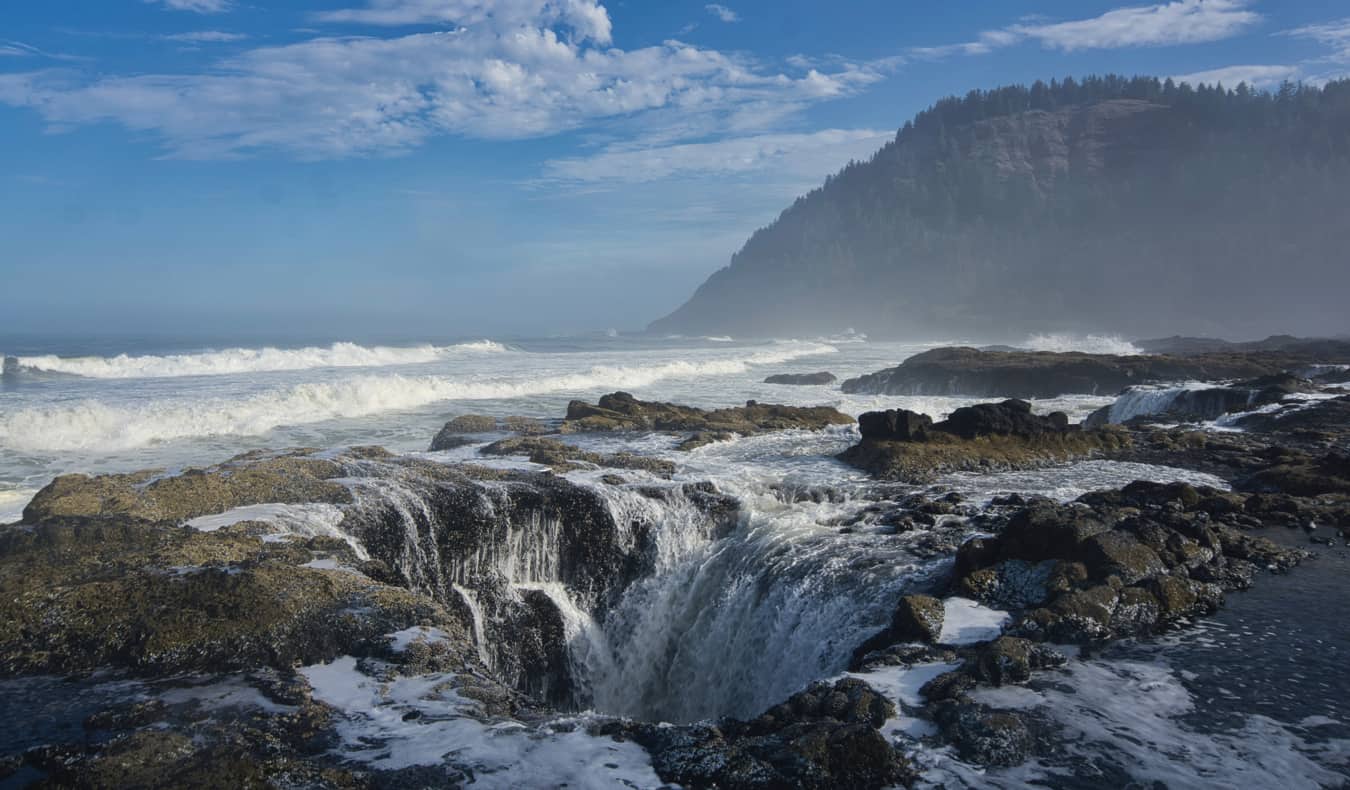 This coastal sinkhole near Cape Perpetua makes for a neat place to stop. Known as the Drainpipe of the Pacific, Thor's Well is a large natural sinkhole embedded in the rugged rocky coast that looks especially cool during high tide or stormy weather. While it can be dangerous to get too close (it's very easy to get swept away into the water or rocks), you'll nevertheless see tons of tourists posing for pictures near the well. You won't need more than ten or fifteen minutes here.

6. Drive the Three Capes Scenic Route
This 40-mile (65-kilometer) route stretches along the northern section of the coast from Tillamook to Pacific City. Named after Cape Meares, Cape Lookout, and Cape Kiwanda, this route offers ample opportunities to enjoy sweeping panoramas of the coast. You'll pass through small towns and dense forests, with plenty of chances to stop for photos, beach walks, or a picnic. If you're visiting from March through June, keep an eye out for migrating whales.

7. Relax at Cannon Beach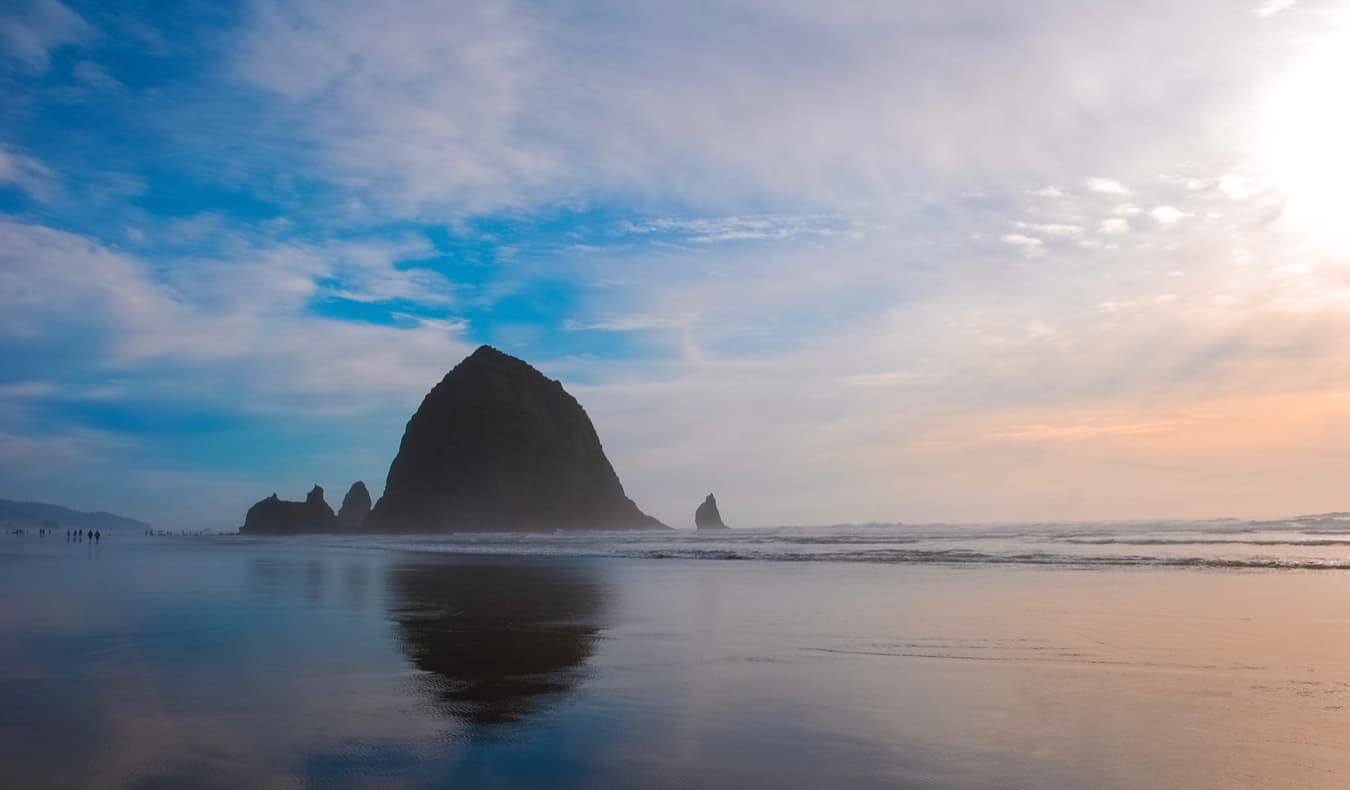 This iconic beach is tucked away in the northwest of the state. It's long and sandy and is best known for the photogenic Haystack Rock, which is a giant rock jutting out of the ocean just offshore. There are plenty of tide pools and places to picnic here, and the town itself (also called Cannon Beach) is full of all kinds of cafés and artisanal shops.

8. See the sea lion caves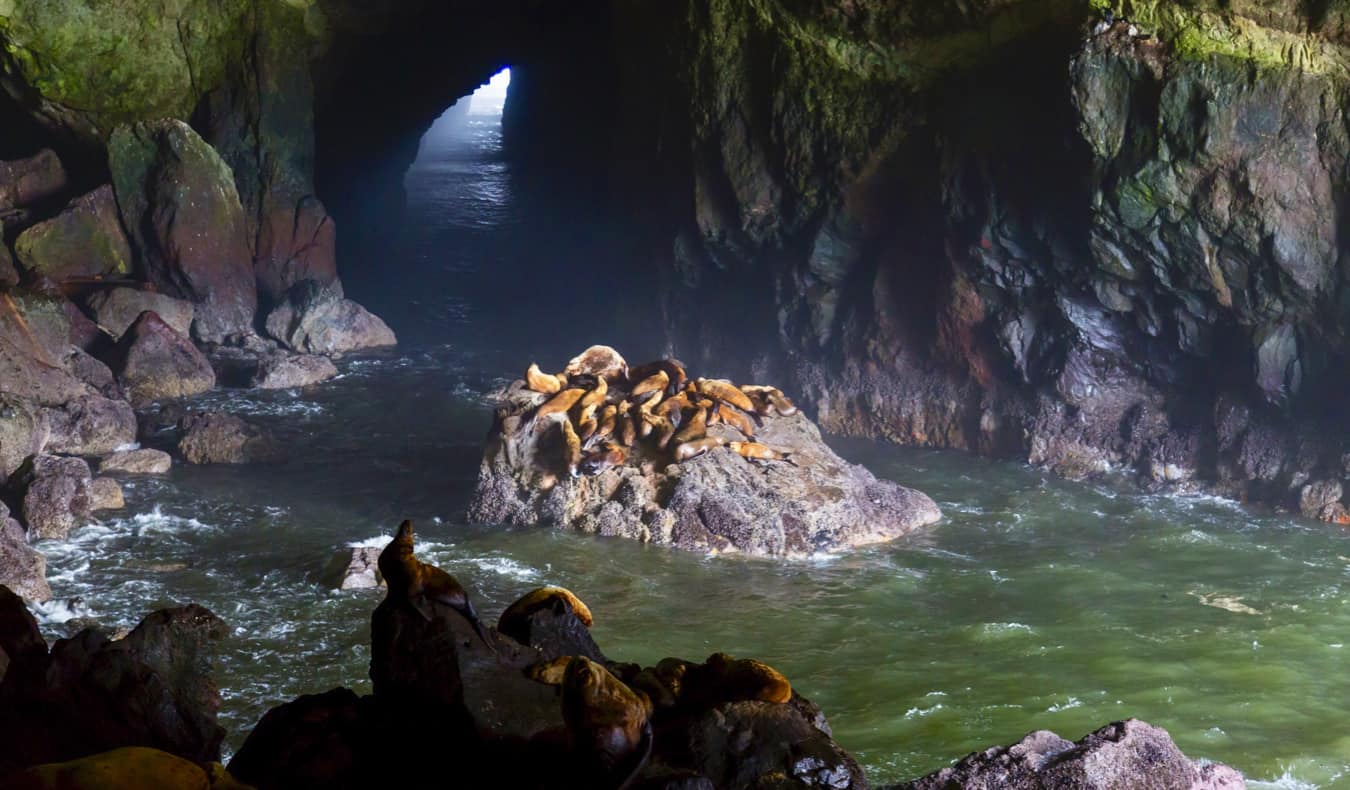 Just 15 minutes south of Thor's Well on Route 101, this privately owned wildlife preserve and bird sanctuary is home to around 200 sea lions. You can walk (or take a short elevator ride) down to an observation platform, where you can see them up close as they lounge around on rocks. Be sure to go when the sea lions are in season or you won't see many. You only need 30-60 minutes here. It's an especially good place to stop if you're traveling with kids. Admission is $16 USD.

9. Dive into all the seafood
Oregon is known for its delicious (and abundant) seafood. From wild salmon to oysters to clams to halibut to albacore and shrimp, you can find some of the freshest seafood in the country here. Most of what you'll eat was caught that day by a local fisherman. There's an endless supply of restaurants to choose from, from hole-in-the-wall dives to fancy, high-end establishments. I mean eating fresh seafood is one of the main reasons people come to this part of the country!
My favorites are Local Ocean Seafoods and Mo's Seafood & Chowder (both in Newport), Waterfront Depot Restaurant (Florence), Tony's Crab Shack (Bandon), and Barnacle Bistro (Gold Beach).

10. Hit the beach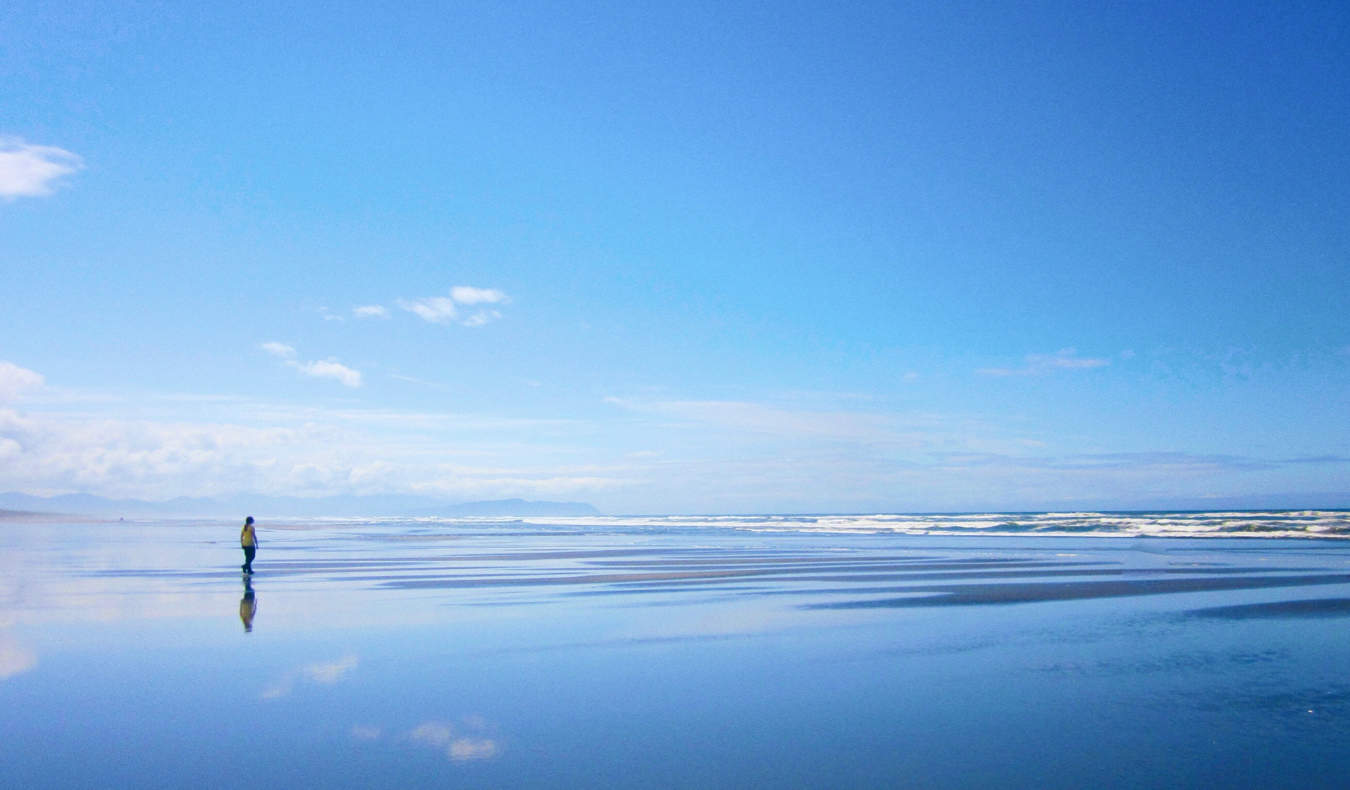 There are plenty of picturesque beaches in Oregon other than the famous Cannon Beach. The coast is pretty windy and the water rough so "beach season" has a pretty short window. But, if you are looking for some beaches, other ones I liked include:
Seaside Beach (Seaside) – One of the best beaches in northern Oregon. Great for swimming and surfing.
Nye Beach (Newport) – A wide, sandy beach that's great for swimming.
Secret Beach (Brookings) – A "secret" beach surrounded by tall cliffs. Best visited at low tide.
Lone Ranch Beach (Brookings) – A beach and picnic area with lots of family-friendly tide pools.
11. Wander Ecola State Park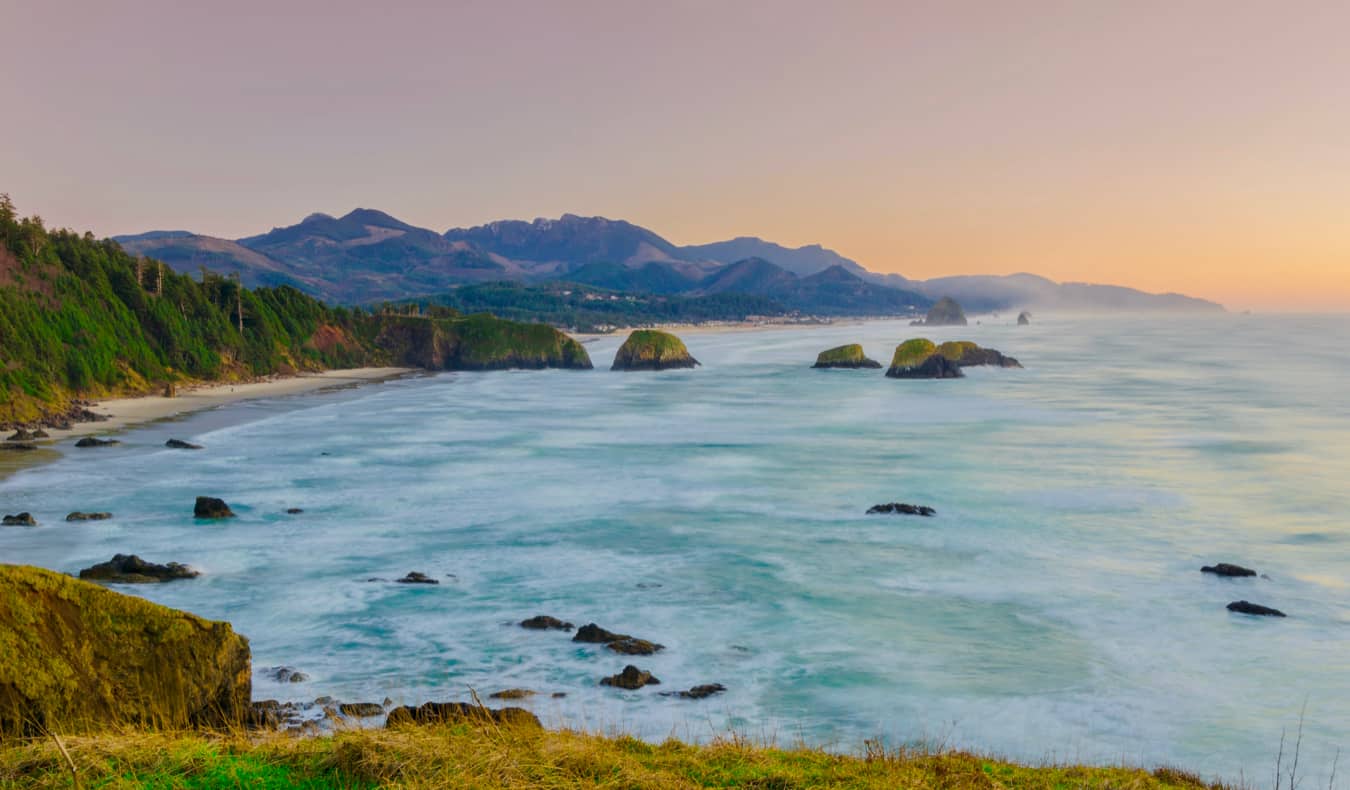 This park is just a few miles north of Cannon Beach and stretches 9 miles (14 kilometers) down the coast. The area was explored by William Clark (of Lewis and Clark) in 1806, who discovered numerous indigenous burial sites and archeological remains here.
There are hiking trails, tide pools, picnic areas, caves, and more. The park is so picturesque that many movies have also been filmed here, including scenes from The Goonies, Point Break, and Twilight. Admission is $5 USD per vehicle.

12. Stroll around Yaquina Head Outstanding Natural Area
Home to Oregon's tallest lighthouse (which stands 93 feet tall and was built in 1868 in France), this headland was formed over 14 million years ago by ancient lava flows that carved a path out into the sea. Today, it's a protected park with multiple tide pools, a handful of short trails (each around 0.5 miles), and picnic areas. You can tour the lighthouse (for $1 USD), go bird watching (and whale watching at the right time of year), spot seals, and visit the small interpretive center, which has information on all the local wildlife. Admission is $7 USD per vehicle for a 3-day pass.

13. Go whale watching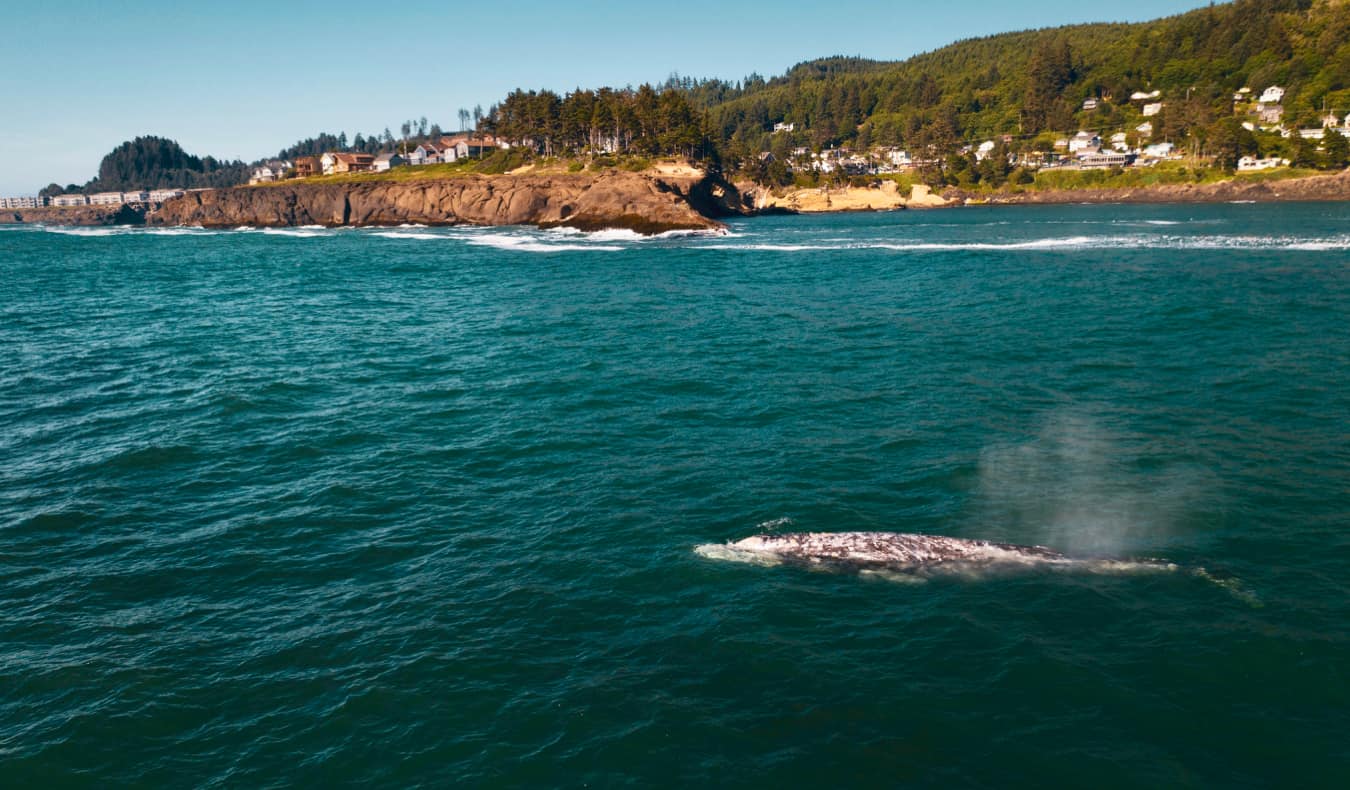 Some 200-400 gray whales live off the coast of Oregon and an additional 18,000 migrate every spring between Baja California and Alaska! Orcas can also be spotted on occasion too. Ninety-minute boat tours ($55 USD) can get you up close and personal with these gentle giants. Whale's Tail Charter runs regular tours on small boats with just 2-6 people, so you can have a more intimate experience as you admire these amazing creatures (from afar).
***
While Oregon's quirky foodie hub Portland tends to get the lion's share of the state's tourists, the coast is not to be missed. With its stunning scenic vistas, numerous parks and trails, incredible dunes and beaches, and a never-ending supply of fresh seafood, I think the region is one of America's best road trip destinations. And, thanks to its size, it can be done in a short period of time too! Win-win all around!
Book Your Trip to the United States: Logistical Tips and Tricks
Book Your Flight
Use SkyscannerBook Your Accommodation
You can book your hostel with Hostelworld as they have the biggest inventory and best deals. If you want to stay somewhere other than a hostel, use Booking.com as they consistently return the cheapest rates for guesthouses and cheap hotels.
Don't Forget Travel Insurance
Travel insurance will protect you against illness, injury, theft, and cancellations. It's comprehensive protection in case anything goes wrong. I never go on a trip without it as I've had to use it many times in the past. My favorite companies that offer the best service and value are:
Looking for the Best Companies to Save Money With?
Check out my resource page for the best companies to use when you travel. I list all the ones I use to save money when I'm on the road. They will save you money when you travel too.
Need an Affordable RV for Your Road Trip?
RVshare lets you rent RVs from private individuals all around the country, saving you tons of money in the process. It's like Airbnb for RVs.
Want More Information on the United States?
Be sure to visit our robust destination guide on the USA for even more planning tips!