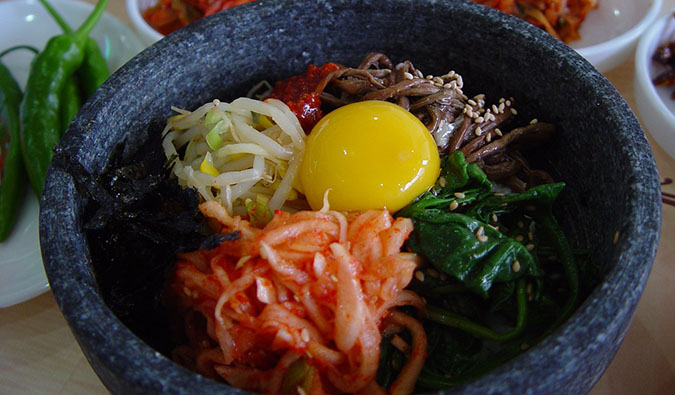 Last Updated: 03/12/22 | March 12th, 2022
Traveling with dietary restrictions can be challenging, but it shouldn't stop you from seeing the world — even on a backpacker's budget. Blogger and food tour leader Akila McConnell has been a devoted vegetarian her entire life. In this guest post, Akila offers tips and practical advice for traveling the world as a vegetarian backpacker.
When we tell people that we're traveling around the world, the first question I get is, "But, how do you eat?"
I was raised a vegetarian, stuck with my vegetarianism through college in the South (the land of vegetables boiled with ham hocks), and wasn't going to change my eating habits because of our round-the-world trip. At the same time, eating is one of the main reasons we travel, so one year of boring salads and convenience store packaged foods wasn't going to cut it. The good news is that after eight months on the road, I'm still a happy vegetarian backpacker because I follow these four rules:
1. Learn the local language
Many languages have a word that means "vegetarian," but I've often found that term is not used. For example, we're currently in Japan, where "bejetarian" means "vegetarian," but I've received many blank looks because Japanese people don't use that word. On the other hand, if I ask for "yasai" dishes, they'll offer me vegetable-based meals.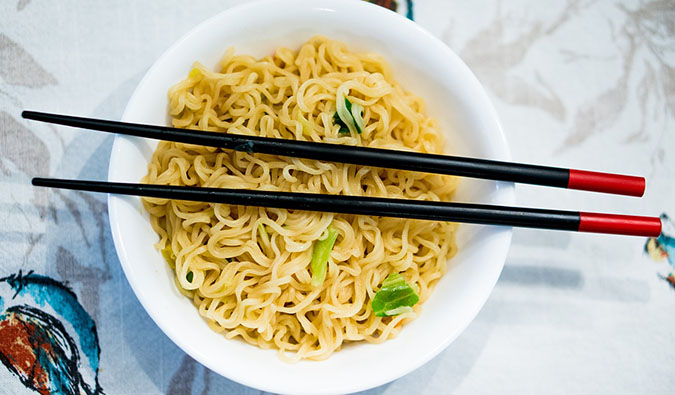 "Vegetarian" also means different things in different countries. In Thailand, the translation for vegetarian can also mean fish stock. If you say "jai ka," the restaurant will offer you Buddhist vegetarian meals, which don't include any meat products or onions or garlic.
To make sure your dietary concerns are understood, write down a few phrases before you go. "I cannot eat fish. I cannot eat meat." Translate these into the local language so you can show them to the staff at the restaurant. That way you can communicate clearly and make sure everyone is on the same page.
If you're traveling with a smartphone and have access to data, you can download the local language and use the Google Translate app to communicate. You can even use the app to scan text (like menus or grocery items) and get a translation in real-time.
Another helpful translation app is The Vegan Passport, which has pictures and text in 78 languages. While it's geared towards vegan travelers and so excludes all animal products, vegetarians can still use and adapt the cards.
2. Do some research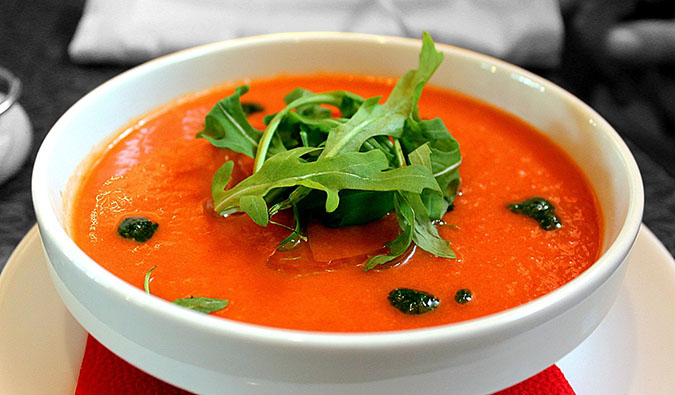 HappyCow.net and its corresponding appfinding locals who speak English to ask for recommendations. In Florence, our hotel owner recommended Osteria Cipolla Rossa, a restaurant that specialized in creative Italian dishes. My husband ate a perfectly cooked steak while I was served a beautiful vegetarian entrée consisting of grilled vegetables and cheese.
For additional restaurant tips, use an app like Couchsurfing to talk with locals. You can filter local hosts by words like "vegetarian" or "vegan" so just do a local search and then message anyone who shares your diet. There are also countless vegetarian and vegan groups on Facebook, filled with locals and travelers ready to offer up their tips and answer questions.
In addition to searching for specific restaurants, research local specialties. Nearly every country specializes in some vegetarian item, like tofu and tsukemono (pickled vegetables) in Japan, amarillos (fried plantains) in Puerto Rico, gazpacho in Spain, and bibimbap (a medley of rice, vegetables, and eggs) in Korea.
At the same time, in certain countries, vegetarian specialties have "hidden" meat products; for example, most Thai and Cambodian recipes are made with fish sauce, so it's important to specify no fish sauce when ordering those dishes.
3. Be willing to move on
Unlike high-end restaurants that can afford English-speaking staff and an abundance of options, mom-and-pop restaurants and street food stalls frequented by backpackers may not have the ingredients available to cook vegetarian meals. If you talk to the wait staff and they can't make anything, thank them for the trouble and move on to a different restaurant. Often you might end up eating a dish without meat but that has been cooked with an animal-based product simply due to miscommunication.
This might not seem like a big deal for some, but not eating meat for some time makes it hard for your body to digest. Chances are you'll end up sick (or with a stomach ache at the very least). Don't risk your health, just politely say thanks and move on.
If you're staying in hostels, it helps to choose a hostel with kitchen access. That way, if you're traveling in a place that's particularly difficult to find veg options, you can always head back to your hostel and cook there.
4. Carry backup supplies
On our last night camping in Australia, I was offered a baked potato and potato chips for dinner while the rest of the group ate grilled chicken and baked potatoes. I supplemented that inadequate carb-heavy meal with my backup stash of granola bars. We always carry one day's worth of healthy snack items, which we restock in major cities.
Finding vegetarian products in big cities is usually fairly easy: granola bars, trail mix, nuts, and packets of dried fruit are available in supermarkets and convenience stores. In small towns where packaged produce may not be as readily available, we haunt the neighborhood markets for fresh fruits and vegetables. If you're going somewhere that might not have the snacks you need or want, bring them with you before you leave home.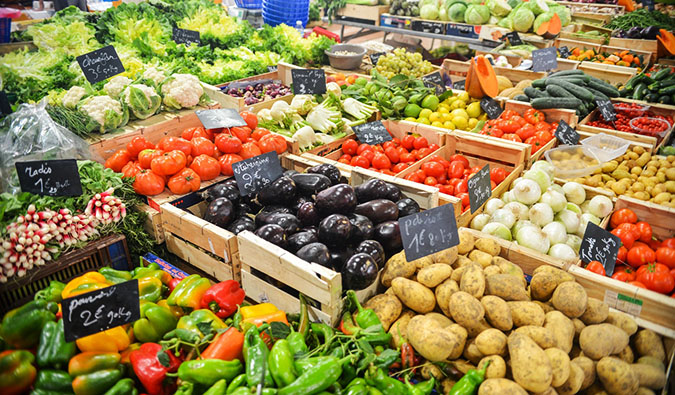 ****
I admit that it's a little more difficult to find options for me than for my omnivorous husband. Yet you can always find vegetarian food if you think creatively. As vegetarian food has become more widespread, that has meant, for the vegetarian traveler, eating on the road doesn't have to be all salads and pasta any longer.
Akila's mind (and waistline) expands as she travels and eats across the world. She is currently based in Atlanta and owns the food tour company, Atlanta Food Walks, a food tour that highlights Atlanta's undiscovered neighborhoods, restaurants, and art It even contains recipes for healthy and easy-to-make dishes. When she isn't busy leading tours, she's writing and blogging about food.


Book Your Trip: Logistical Tips and Tricks
Book Your Flight
Find a cheap flight by using Skyscanner. It's my favorite search engine because it searches websites and airlines around the globe so you always know no stone is being left unturned.
Book Your Accommodation
You can book your hostel with Hostelworld. If you want to stay somewhere other than a hostel, use Booking.com as it consistently returns the cheapest rates for guesthouses and hotels.
Don't Forget Travel Insurance
Travel insurance will protect you against illness, injury, theft, and cancellations. It's comprehensive protection in case anything goes wrong. I never go on a trip without it as I've had to use it many times in the past. My favorite companies that offer the best service and value are:
Want to Travel for Free?
Travel credit cards allow you to earn points that can be redeemed for free flights and accommodation — all without any extra spending. Check out my guide to picking the right card and my current favorites to get started and see the latest best deals.
Need Help Finding Activities for Your Trip?
Get Your Guide is a huge online marketplace where you can find cool walking tours, fun excursions, skip-the-line tickets, private guides, and more.
Ready to Book Your Trip?
Check out my resource page for the best companies to use when you travel. I list all the ones I use when I travel. They are the best in class and you can't go wrong using them on your trip.