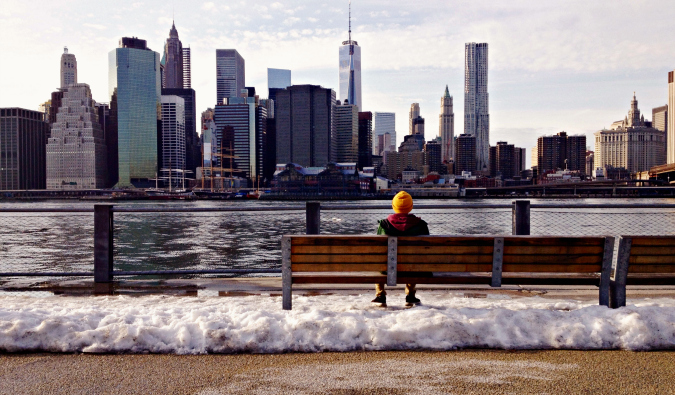 Posted: 01/17/2020 | January 17th, 2020
It's been almost a month since I signed my lease and picked up the keys. I've bought a bed. I've unpacked my bag, hung up my clothes, and filled my fridge with food. I'm settled. I have roots. I have a neighborhood.
Am I at least semi-nomadic? I don't even know.
People keep asking me when my next trip is. "I don't know," I tell them.
I'm currently on my book tour until April and then will be in Europe in May.
But since these are work related, I don't view them as real "for pleasure" travel.
It's a weird feeling not having anything planned. For the first time in years, I have no idea where or when I'm going next.
All these trip ideas keep popping in and out of my head.
Then I look at my schedule and think When will I have time to go to these places? When did I become such a grown-up with an actual schedule?
Maybe it's good, though. I can slowly adjust to not being constantly on the road.
It hasn't been as hard as I thought. I haven't had the desire to sprint to JFK and board the next flight. I haven't become antsy.
The hardest part has been developing a routine, in part because I'm here, then there, and then here again. I'm eating better (though the pizza place next door makes that difficult), but I haven't joined a gym. I still haven't managed to develop a good work schedule. I find myself working long days because I'm not doing anything else. I'm used to having to race around to fit in sightseeing and work at the same time. Now I sit on Facebook, watch my roommate's TV, and then wonder, "Where did the day go?" because I have nothing to force me to be productive.
That's something I need to work on. New York City has so much to do that I need to better manage my time, so I don't let the days fly by.
If slowing down has taught me one thing, it's that I don't like slowing down.
I need to be busy.
I need action.
I need to better manage my time.
Because I should never waste a day in the city that never sleeps.

Get the In-Depth Budget Guide to New York City!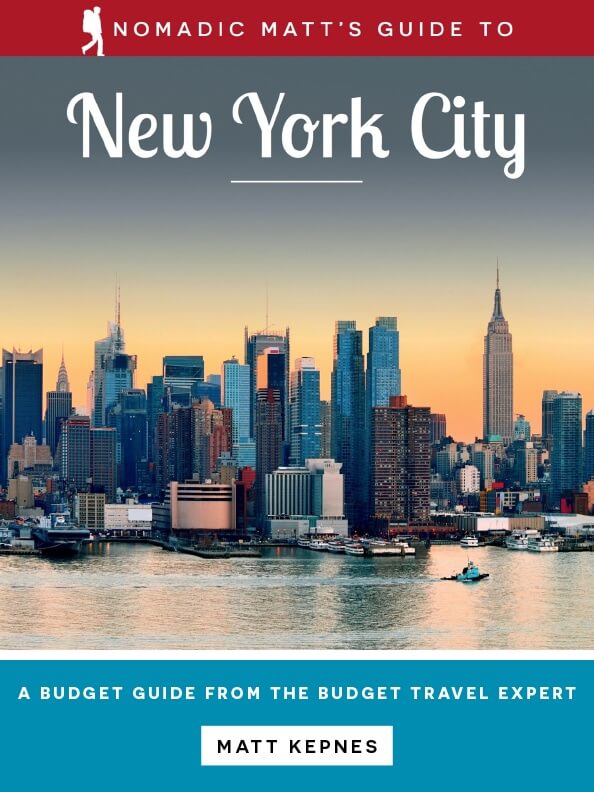 For more in-depth information and tips on NYC, check out my 100+ page guidebook written for budget travelers like yourself! It cuts out the fluff found in other guides and gets straight to the practical information you need to travel and save money the city that never sleeps. You'll find suggested itineraries, budgets, ways to save money, on and off the beaten path things to see and do, non-touristy restaurants, markets, and bars, and much more!! Click here to learn more and get started.
Book Your Trip to New York City: Logistical Tips and Tricks
Book Your Flight
Find a cheap flight to New York City by using Skyscanner or Momondo. They are my two favorite search engines. Start with Momondo.
Book Your Accommodation
You can book your hostel with Hostelworld. If you want to stay elsewhere, use Booking.com as they consistently return the cheapest rates for guesthouses and cheap hotels. Some of my favorite places to stay in New York City are:
If you're looking for more places to stay, here my complete list of favorite hostels the city. Additionally, if you're wondering what part of town to stay in, here's my neighborhood guide to NYC!
Don't Forget Travel Insurance
Travel insurance will protect you against illness, injury, theft, and cancellations. I never ever go on a trip without it. I've been using World Nomads for ten years. You should too.
Need Some Gear?
Check out our resource page for the best companies to use!
Want a Guide?
New York has some really interesting tours. My favorite company is Take Walks. They have expert guides and can get you behind the scenes at the city's best attractions. They're my go-to walking tour company!
Want More Information on New York City?
Be sure to visit our robust destination guide on NYC for even more planning tips!