I have always viewed the Baltics as sort of the outer frontier of European travel, a place well off the beaten Eurotrip path that most travelers follow. I couldn't say where the genesis of this thought came from, but probably from the fact I can count on one hand the number of people I know who have gone there or even thought about going. I rarely hear the Baltics mentioned by anyone.
So I was excited to head to Tallinn, Estonia, to see an amazing city free of large tour groups, tacky souvenirs, and overpriced restaurants. I have nothing against tourism, but I like my medieval towns to be empty and quiet. It personally helps me appreciate them more. People have always told me that Tallinn was this quiet, medieval town devoid of the tourist crowds you see in places like Prague or Bruges.
But it wasn't like that at all.
It's true that the city is beautiful. Visiting here is like stepping back a few centuries — and they have done a good job of preserving their history and medieval structures. The cobblestone streets are lined with medieval homes and ancient churches. Tiny alleys lead to tinier lanes, where you find cloistered yards. The city is still ringed by much of its original stone wall and many guard towers. It's breathtaking.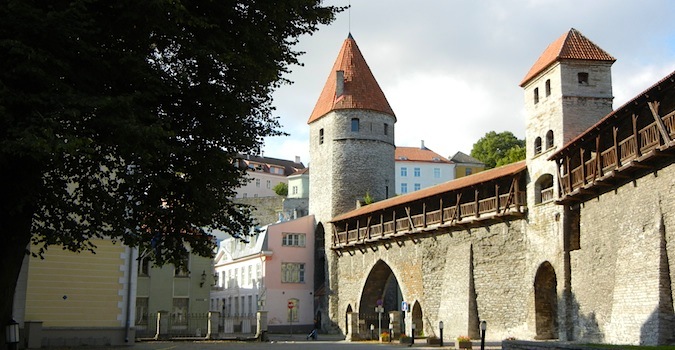 But with Tallinn as the "European Capital of Culture" this year, part of the Schengen Treaty zone, as well as being a very cheap country, the crowds are here, and here en masse. I saw countless tours with the signature umbrella-carrying guide. I had to jostle my way through the city and could never find a quiet moment, even in one of the churches.
With lots of cheap flights from the UK (and a lot of cheap alcohol in Estonia), you also see lots of stag (bachelor) and hen (bachelorette) nights here. At night, the city can get rowdy as the bars fill with drunk tourists. One of my favorite moments in Tallinn was when I saw an English guy say to his friend, "Hey, it's only 2 euros for a pint! Let's go get drunk!" (It was about 1 p.m.), and these Estonian kids walked by and, in a mocking tone, said to each other, "It's only 2 euro, let's get drunk! F$%#ing English." I couldn't help but laugh.
It was this mass tourism that left me with mixed feelings about Tallinn. I'm pulled between hating the touristy aspect of the city and loving the sheer beauty of it. It's pretty hard to dislike a place that looks like this: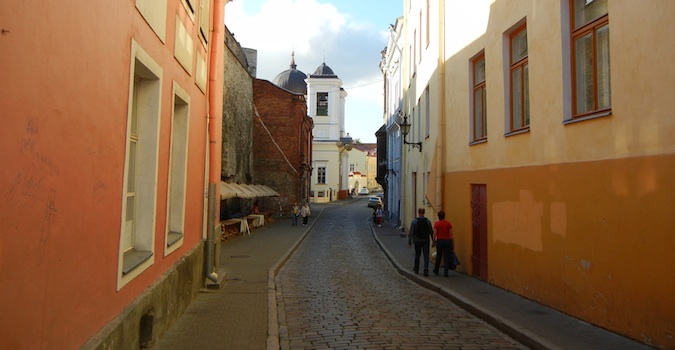 See? Magnificent!
I think I just came at the wrong time of year. I find nothing wrong with touristy places or crowds (I love Paris and I live in New York), but there's only so many people that can be crammed into such a tiny place like Tallinn before it's simply too much to handle. It's annoying trying to jostle through narrow streets while tour groups collide into you.
Moreover, there are a lot of cheesy medieval restaurants, sellers, archery, and tours around. The city has a strong medieval history (it dates back to the 13th century), and, while it's fascinating, sometimes it feels a little too Disney World.
My favorite time in Tallinn was when I roused myself on a Sunday morning at 7 a.m. to wander the city before the crowds came. Walking around in the crisp morning air, I saw the magic of Tallinn that everyone talked about. The streets where silent, except for the sounds of birds and shops opening. The cobblestone alleys were free of crowds. Little old ladies strolled to church. It was easier to appreciate the city without the crowds. You could just sit and marvel at the architecture in peace as you pictured life here hundreds of years ago. It was during this peaceful walk that this medieval capital radiated history and allure and I saw why everyone would want to come here.
And so this walk caused me to love Tallin a lot more than I previously had. I no longer saw the crowds and mass tourism that had so tainted my vision before.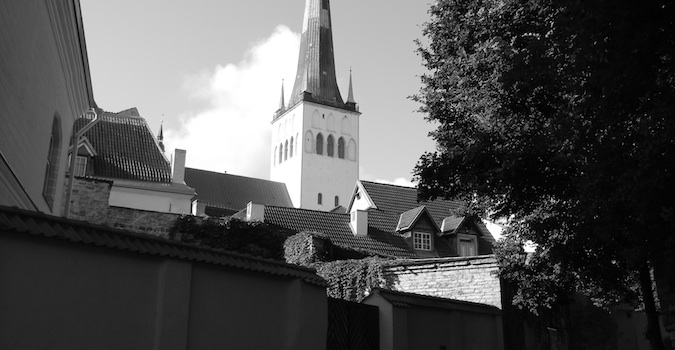 All in all, Tallinn is a beautiful place — there is no denying it. I still feel it is too touristy for such a small place. I think the best time to visit Tallinn would be off-season, when the crowds are gone. That way, you wouldn't have to wake up so early just to have the city to yourself. I want to eventually do the whole Baltic region, and, when I do, it will be during the off-season to avoid the horde of summer travelers.
Medieval cities are much better when they are empty and peaceful.
Or maybe I'm just a grumpy guy who hates crowds.