Prague has been the center of the Czech state for over 1100 years. It has a population of over one million, and is widely considered to be one of the most beautiful cities in Europe. Since 1992, the historic center of Prague has been included in the UNESCO list of World Heritage Sites.
My trip there in 2006 was the first stop on my continental Europe tour, and I couldn't picture a more beautiful city to start in. I loved Prague so much that I extended my stay there. I just couldn't get enough of it. It's beautiful, it's historic, and it's cheap.
Prague was founded in the late 9th century and became the center of Bohemian kings, some of whom ruled the Holy Roman Empire. The city thrived under the rule of Charles IV, who ordered the building of some of the areas that draw the most tourists today. Over the centuries, it became a major center for European Jewry, artists, and performers. After World War I, the city became the capital of Czechoslovakia and, in 1993, when Czechoslovakia split into two countries, Prague became the capital city of the Czech Republic.

Prague's compact medieval center remains a wonderful mixture of cobbled lanes, courtyards, cathedrals and countless church spires in the shadow of a majestic 9th-century castle. The Jewish Quarter, one of the oldest parts of the city, is an amazing area that opens up a window into the city's Jewish history. Prague had one of the biggest Jewish communities in the world before the Nazis came into power. Temples and graveyards here date back to the 12th century.
The Old Town square contains many historic churches, the astronomical clock, and a town center filled with cafes, tourist shops, and the occasional football (soccer) game. Cross the historic bridges, where you will find artists selling amazing art. I found paintings and works of art on the famous Charles Bridge that, if I had not been traveling, I would have scooped up in a second.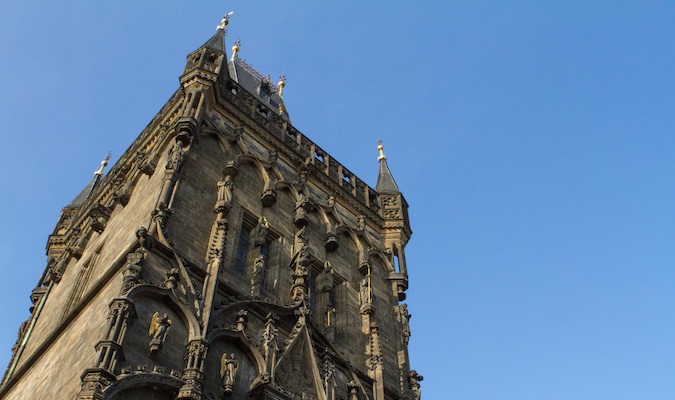 Once you cross the river, you can walk to Prague Castle. I thought the name was a bit of a misnomer, as it was more a fort and church than a classical castle. Nonetheless, it provides excellent views of the city and is filled with amazing architecture. Afterwards, head and see St. Vitus Cathedral, an amazing Baroque-style church.
Prague has become one of the most popular travel destinations in Central Europe, and millions of tourists visit the city every year. Though not as cheap as it used to be, the city is still amazingly cheap by Western standards. Beers cost a dollar, hostels cost 10 dollars a night, and food only a few dollars. Like anywhere, you can drop your bank account if you want to, but I managed to want for nothing and still only spend 20-25 dollars a day.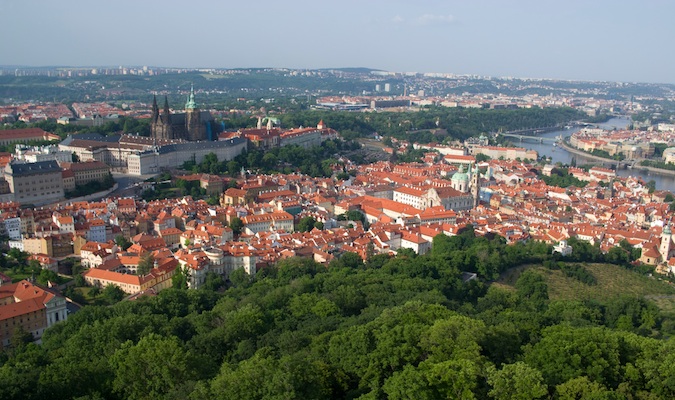 With so many cheap flights around Europe, this city sees a lot of weekend warriors who come in on Friday and leave on Monday. British males come especially for stag parties and wild weekends where they can get a lot of beer for their pound. The city has a definite party atmosphere, but it is easy to avoid and just enjoy the city's historic and artistic past.
Prague is a can't-miss stop for any tour through Europe. It's so stupidly beautiful that it overloads your senses. Everywhere you go, you feel like you are walking in the 15th century. Prague is a city where my camera went into overtime.