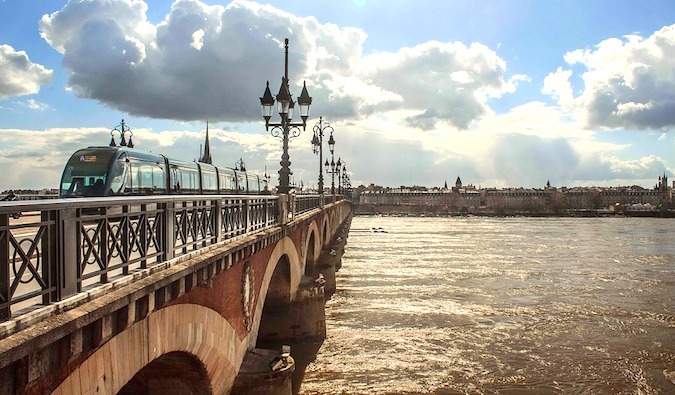 Located in western France near the Spanish border, this port city on the Garonne River attracts visitors year round with its food, wine, history, and charm.
I, of course, went to Bordeaux for all of those reasons  — but mostly because a friend had invited me down.  And I never turn down the chance to see the local version of a famous city, especially since I love good food and wine.
One expensive flight from Amsterdam later, and I arrived in Bordeaux. It was August and most of the locals had gone to the beaches to the south, providing me with a quiet time to get to know the city.
In historical times, Bordeaux was a settlement of Celtic tribes. Later it became the capital of Roman Aquitaine, flourishing especially during the 3rd century. In the late 6th century, the city reemerged as the seat of a county and an archdiocese within the Merovingian kingdom of the Franks. The city fell into obscurity as royal power waned in southern Gaul in the late 7th century.
The 18th century was the golden age for Bordeaux. Many downtown buildings are from this period. Baron Haussmann used Bordeaux's 18th century big-scale rebuilding as a model when he was asked by Emperor Napoleon III to transform Paris into a "modern" capital.
All in all, the city has a long history, one especially related to wine.  As a wine lover who still plans to one day do a wine tour of Europe, Bordeaux is a city I had long wanted to see.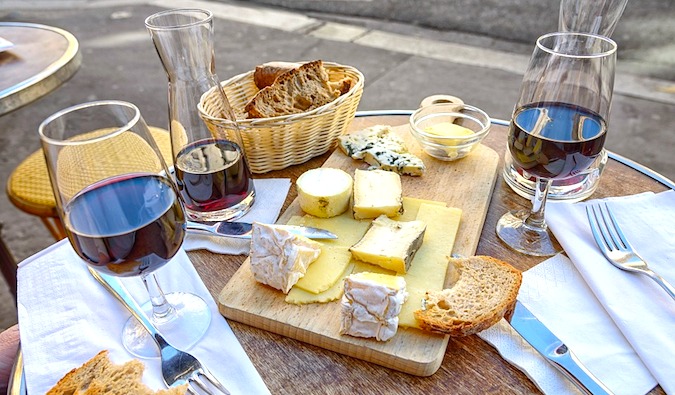 My friend had promised me a fun weekend of eating, drinking, and sightseeing, and I was eager to do all three. In the end, we really only did the first two. There were no winery visits, no visit to tourist attractions, no strolling the city. Yet it was still fun to fall into the local pace of life.
The food in Bordeaux is excellent, and we had amazing seafood and sandwiches at the cafes and restaurants while drinking great red wine. We rode bikes around the city and went to the Dune de Piya to rendezvous with some other friends.
Three quick days there was hardly enough and a return visit is definitely warranted. If you do find yourself in Bordeaux (and you would be crazy not to), there are quite a lot of things to do in this city: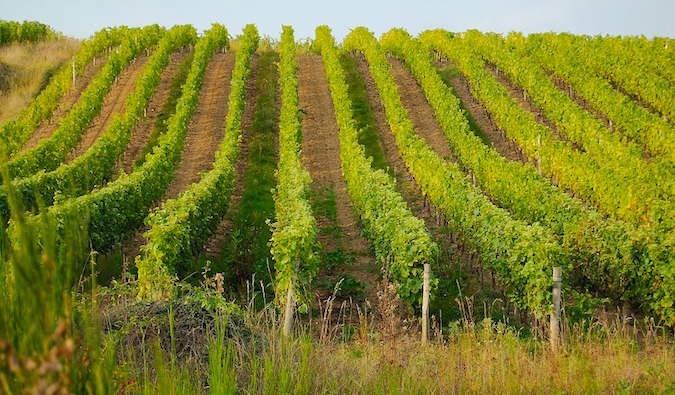 The main industry and activity in Bordeaux is wine. With over thousands of hectares of vineyards and 9,000 wine-producing chateaus, there is always wine available. You can get anything from amazingly expensive wine to cheap bottles that won't break the bank. But, remember you are in France, and the French love their wine. Even what they consider crap is still probably pretty damn good.
There is also the Old Town of Bordeaux, which is home to one of the largest 18th-century architectural urban areas in all of Europe. Because of its amazing buildings and level of preservation, it has been added to the UNESCO World Heritage List. There is the Grand Théâtre that was built in 1780, which is truly beautiful. There is the infamous Cathédrale Saint-André de Bordeaux, which was consecrated by Pope Urban II in 1096 and was impressive to see, though the recent cleaning effort got rid of its old, Gothic charm. Nothing says gothic like a little grime.
For the walkers and shoppers, visit Rue Sainte-Catherine, a shopping street that is 1.2 km long filled with great shops, restaurants, and cafes. It is the longest shopping street in Europe.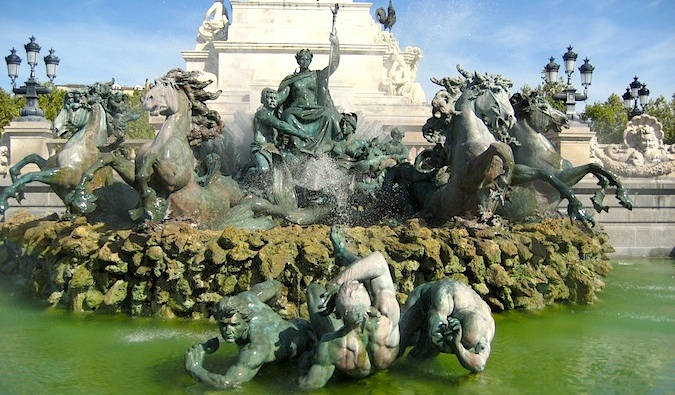 If you have time, take a trip out the famous Dune de Pyla. This sand dune is located about a hour outside Bordeaux in Pyla Sur Mer, a resort town where many of France's well-to-do "summer." The Dune de Pyla is the largest sand dune in Europe and is the result of winds eroding one shore of the bay and blowing it over the other. The dune provides great views but is a pain to walk up (though really fun to run down!).
Bordeaux is a wonderful place to visit in France. It's about a 5-hour train ride from Paris and one that takes you through the amazing French countryside. If you love wine, food, and architecture (and who doesn't?!), Bordeaux is a place you should visit on your next trip to France.