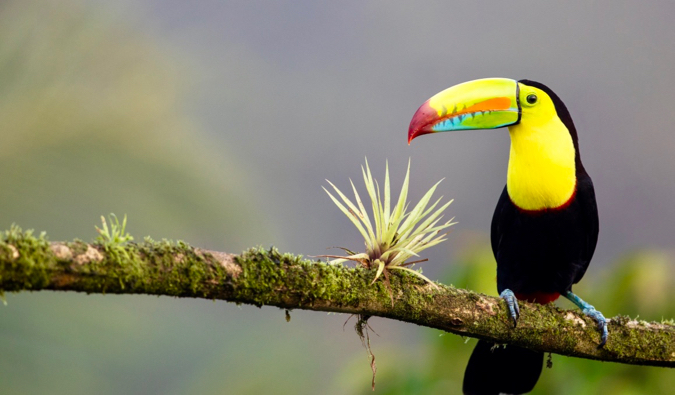 Last Updated: 10/28/22 | October 28th, 2022
Costa Rica is one of the most beautiful and naturally-diverse countries in Central America.
Unfortunately, it's also the most expensive.
Due to its natural beauty, amazing outdoor activities, safety, friendly locals, and well-established expat community, prices in Costa Rica have been rising higher year after year. For that reason, it's not uncommon for budget travelers to actually skip visiting Costa Rica, heading to cheaper destinations like Nicaragua or Guatemala.
To be honest, I was skeptical that I could visit Costa Rica on a budget.
Fortunately, as I discovered, it is definitely possible to visit this amazing country without breaking the bank. It won't be as cheap as neighboring countries, but it also won't be that expensive either. In this post, I'll show you everything you need to know to visit Costa Rica on a budget.
How Much Did I Spend?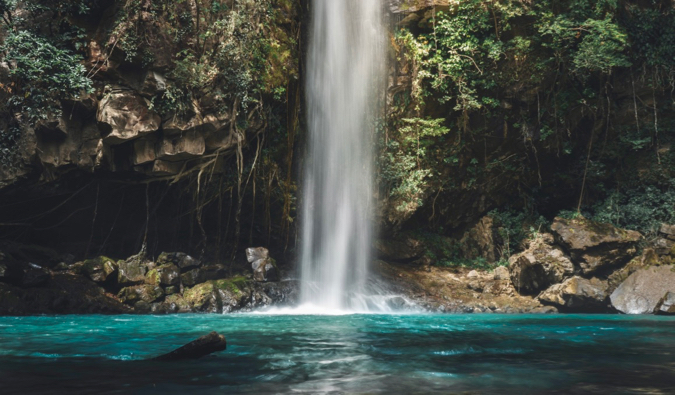 In total, I was in Costa Rica for 20 days and I spent 424,660 CRC or $849.32 USD. (The exchange rate was about $1 USD = 500 CRC). That works out to be an average of $42.46 USD per day.
While that is more money than I had hoped to spend, it's still super affordable and less than what you'll spend in, say, Europe. Moreover, since it's been a few years prices have risen even more. While the US dollar is strong, it would be difficult to travel for this cheap today, unfortunately, unless you plan a barebones trip.
Here's a quick cost breakdown of my trip (and the currency conversion at the time I visited):
Food – 150,755 CRC ($301.51 USD)
Alcohol – 16,740 CRC ($33.48 USD)
Bottled water – 9,150 CRC ($18.30 USD)
Accommodation – 89,530 CRC ($179.06 USD)
Activities – 17,500 CRC ($35 USD)
Local buses – 9,105 CRC ($18.21 USD)
Cabs – 98,000 CRC ($196 USD)
Miscellaneous – 33,880 CRC ($67.76 USD)
My miscellaneous expenses were things like laundry, sunscreen, a poncho, and the departure tax. I didn't factor these costs into my original budget plans.
Moreover, I took a lot of taxis, because sometimes they were the fastest and most convenient way to go — but they were certainly not the cheapest. I overspent on food simply because I did eat a lot of nice seafood dinners on the coast as well as have some Western meals. Also, in many touristy areas, a cheap meal can still cost 4,000 CRC.

Can You Do It Cheaper?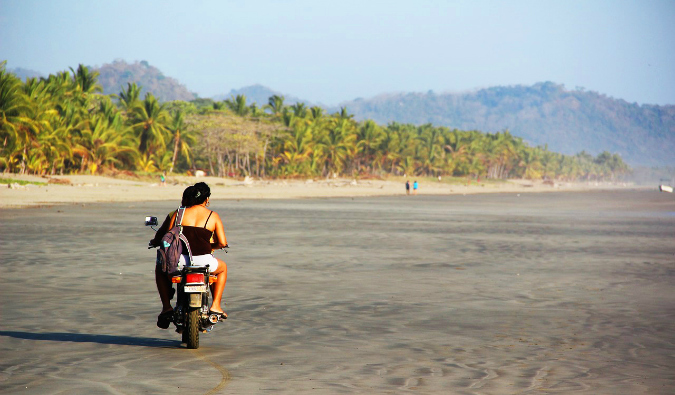 Yes, but it won't be fun. Prices have jumped post-COVID so you'll be hard-pressed to travel for less than I spent.
If you're backpacking Costa Rica, my suggested budget is 30,000-35,000 CRC per day. On this budget, you can stay in a hostel, cook most of your meals, have some cheap street food, take public transportation to get around, and enjoy mostly free activities like hiking and the beach. You won't be able to do any big excursions, but you can enjoy as much free nature as you want.
If you want to stay in nicer accommodation, enjoy more drinks and meals out, and do some paid activities like ziplining or surf lessons, expect to spend closer to 65,000 CRC per day.

3 Suggested Budgets for Costa Rica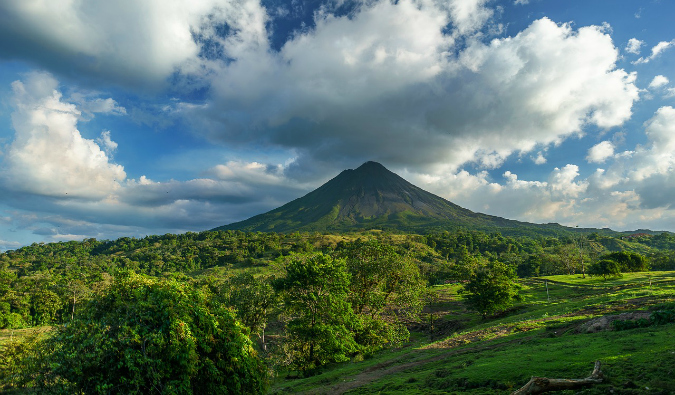 To help you plan for your trip to Costa Rica, here are some suggested daily budgets based on a few different types of travel:
Backpacker
Accommodation – 9,000-11,000 CRC
Food – 12,000-15,000 CRC
Transportation – 6,000 CRC
Activities – 5,000 CRC
Daily Total – 32,000-37,000 CRC
Mid-Range
Accommodation – 30,000 CRC
Food – 15,000-20,000 CRC
Transportation – 10,000 CRC
Activities – 10,000 CRC
Daily Total – 65,000-70,000 CRC
Luxury
Accommodation – 60,000 CRC
Food – 40,000 CRC
Transportation – 15,000 CRC
Activities – 30,000 CRC
Daily Total – 145,000 CRC
6 Ways to Save Money in Costa Rica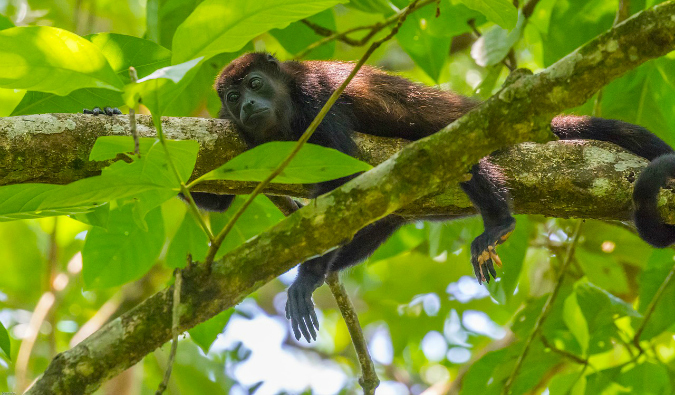 There are plenty of ways to save money in Costa Rica. Here are some tips to help you get started:
1. Don't drink. Drinking in bars in Costa Rica can be quite expensive. Local beer is typically 1,500 CRC. While that's not too expensive, it's easy for it to add up. Skip (or limit) your drinking if you're on a budget.
2. Eat at the sodas. The "sodas" are the local Tico restaurants and a great bargain. You can usually find casado, a typical local dish, for around 3,000 CRC. At sodas (cheap local restaurants serving traditional cuisine), expect a meal of rice and beans to cost around 3,000-4,500 CRC. You can usually find tacos or empanadas for 2,000 CRC or less, while fuller meals like casado (rice, beans, veggies, and meat) or gallo pinto cost about 5,000 CRC.
3. Stay in dorms. Accommodation is always going to be one of your biggest expenses. To keep it in check, stick to hostel dorms. For 10,000 CRC per night (sometimes less) you can get a decent place to stay. There are plenty of hostels around the country too.
Here's a list of my favorite hostels in San Jose to help you get started!
4. Couchsurf. Don't like dorms? Use the site Couchsurfing, which can connect you with locals who will let you stay at their house for free. It's a great way to meet locals and cut down your accommodation costs. There aren't a ton of hosts around, but if you start your search early you can likely find locals or expats to host you.
5. Visit the Caribbean side – Visiting the cheaper Caribbean side lets you see the beautiful country without the high prices of the popular Pacific destinations.
6. Avoid the tourist buses – While local buses are a lot slower than the tourist buses, they are also about half the price. If you aren't rushed for time, take the local buses.
7. Pack a water bottle – A water bottle with a purifier can help you save money (and thousands of plastic bottles) by purifying the tap water for you. My preferred bottle is LifeStraw.
Budget Travel in Costa Rica: Frequently Asked Questions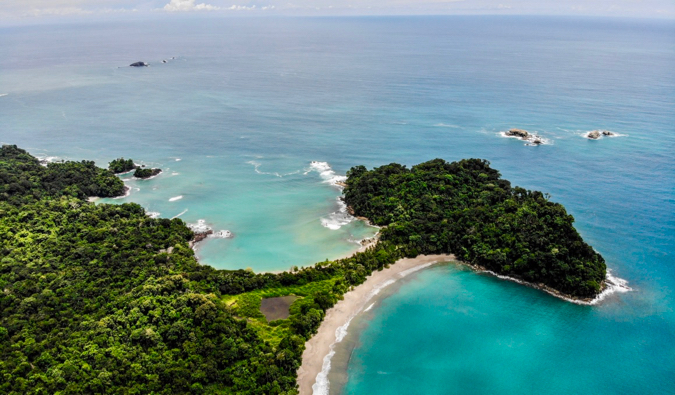 Do they accept US dollars in Costa Rica?
Generally speaking, US dollars are widely accepted. For smaller purchases, you will often pay in USD and get CRC back. It's good to have both US dollars (in denominations no larger than $20) as well as colones.
How many colones are in a dollar in Costa Rica?
As of 2022, $1 USD = 625 CRC.
Can I use my credit card in Costa Rica?
Yes, you can use credit cards are most hotels and larger restaurants in the cities. That being said, always make sure you have cash on hand as well.
Do you tip drivers in Costa Rica?
For short rides, it's generally common to just round the ride up to the next dollar. For longer rides (or rides that encounter heavy traffic) it's always good to tip a couple of extra dollars.
Do you tip at restaurants in Costa Rica?
Restaurants often add a service fee to your bill, which makes tipping unnecessary. However, tips are always appreciated if someone goes above and beyond and provides excellent service.
***
Costa Rica is one of my favorite countries in the world. Whether you're a budget backpacker, flashpacker, or someone looking to have a more luxurious stay, you'll be able to have an amazing trip here.
While the country is by no means the cheapest destination in Central America, you can definitely still visit here on a budget. By utilizing the tips and suggestions above, you'll be able to keep your budget intact while you explore this amazing, diverse, and beautiful country.
Book Your Trip to Costa Rica: Logistical Tips and Tricks
Book Your Flight
Use Skyscanner to find a cheap flight. They are my favorite search engine because they search websites and airlines around the globe so you always know no stone is left unturned!
Book Your Accommodation
You can book your hostel with Hostelworld as they have the biggest inventory and best deals. If you want to stay somewhere other than a hostel, use Booking.com as they consistently return the cheapest rates for guesthouses and cheap hotels. My favorite places to stay are:
Don't Forget Travel Insurance
Travel insurance will protect you against illness, injury, theft, and cancellations. It's comprehensive protection in case anything goes wrong. I never go on a trip without it as I've had to use it many times in the past. My favorite companies that offer the best service and value are:
Looking for the Best Companies to Save Money With?
Check out my resource page for the best companies to use when you travel. I list all the ones I use to save money when I'm on the road. They will save you money when you travel too.
Want More Information on Costa Rica?
Be sure to visit our robust destination guide on Costa Rica for even more planning tips!