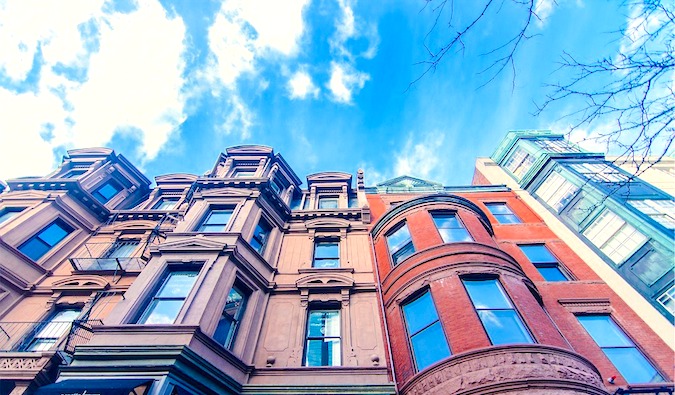 There always seems to be a new term entering the travel lexicon: traveler, tourist, flashpacker, voluntourism… People always like to define something. Then again, I guess giving something a name means you feel like you understand it. And the latest word that seems to be catching on is "staycation". (Okay, the word has been around for a while but when my friends on Facebook tell me they are taking a "staycation," that's when I know the word has gone mainstream.)
A "staycation" is officially defined (by me) as staying home while taking time off from work in lieu of going overseas or to some different locality.
There are many travel words I am a fan of but "staycation" is not one of them. It's a way for people to convince themselves they are doing something when they are really just staying home from work — a little mental maneuver to convince them they are on holiday.
But a holiday (vacation) is when you leave the comfort of your house and go somewhere. It doesn't need to be some place far and your trip doesn't need to last a long time. You can go on vacation to Europe or the next town over for two days. Take a weekend out in the woods. All you need to do is something different than your normal routine. Staying home from work for a week is not a vacation — it's staying home from work for a week. Moreover, staying home might tempt you to check your work e-mail or fall into stressful habits that don't let you get one of the great benefits of a vacation: time to relax!
Yet since a vacation is so prized by people, people have designated this stay-at-home activity as something special. You already know how I feel, but if you are intent on having a "staycation," there are a number of things you can do to mix things up while staying at home:
Volunteer. Break out of the norm and go help others with your time. There are many people who need help right now.
Learn a new skill. Take a cooking class, learn yoga, or learn how to build desks. Learn how to build a travel blog. A vacation doesn't have to be about going somewhere. You can learn something new. If you are going to stay home, then stay home and do something.
Take a roadtrip. If you have a lot of time off work, you should go out and do something. Remember travel doesn't have to be to some exotic place — it can happen right in your own hometown. Go take a few days to explore your area. Learning something new about your hometown can be just as good as getting on a plane to go somewhere.
Set a goal. Try to do something different each day to keep things interesting. Why not make a game out of it? Promise yourself each day to try one new type of ethnic food, or see a movie from a different country, or visit one new part of town. Travel is about experiencing new things and trying something different. Doing it home still captures that essence.
Travel is more than moving from place to place. It's about doing different activities outside your normal comfort zone. So if you are really going to stay home, move out of your mental comfort zone and travel to new ideas. It's better than sitting on the couch for a week and watching "American Idol." Just, please, avoid the typical "staycation."