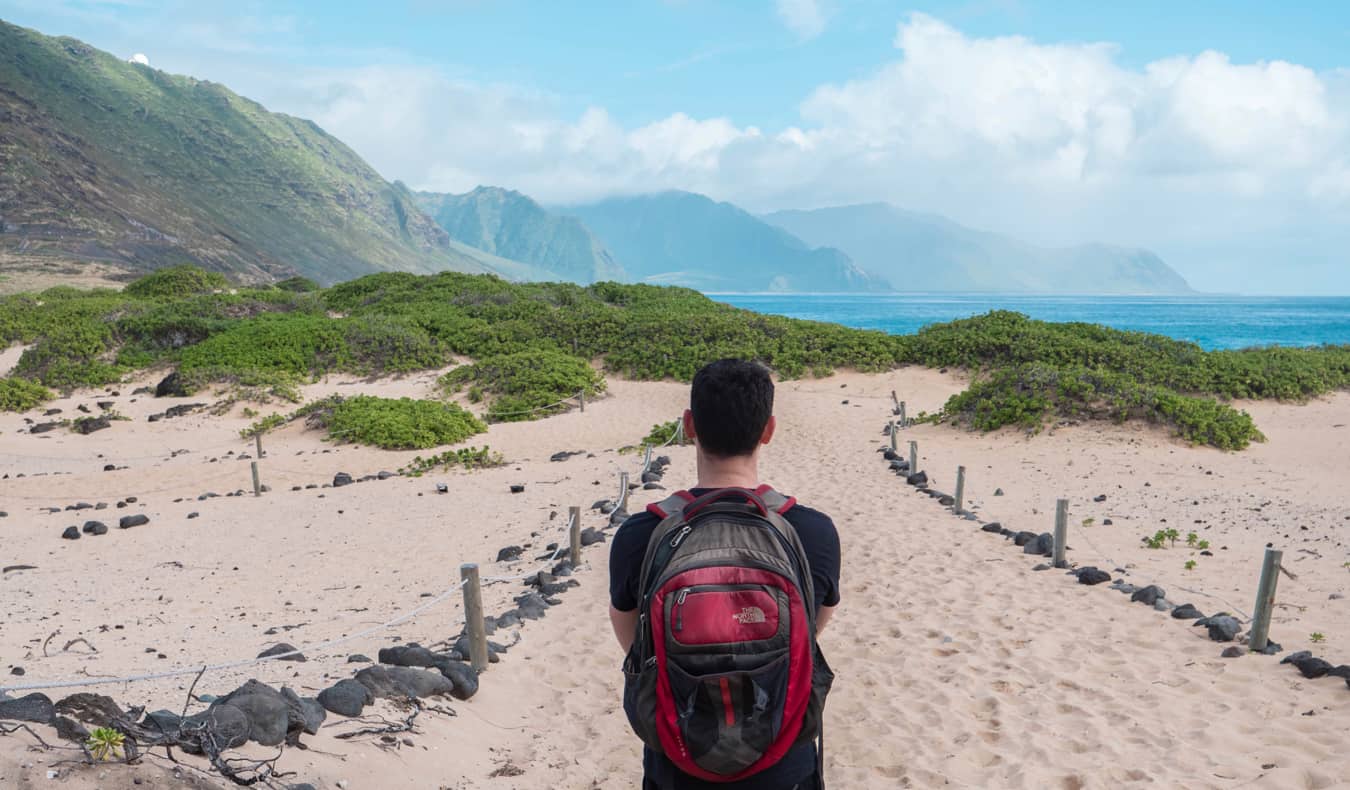 Posted: 11/9/2020 | November 9th, 2020
These days, due to COVID-19, the subject of travel elicits very strong reactions from people — and rightly so. Whenever I post travel tips on social media and forget to include the words "at a later date" or "when it's safe," a chorus of commenters tell me it's irresponsible to promote travel during a pandemic, that everyone just needs to stay home, and I should be ashamed of myself (yes, some people really say that).
Many people were being "travel shamed" for traveling over the summer – even if that trip was somewhere remote.
But, as I wrote in my article on flight shaming, shaming doesn't solve anything. It doesn't make someone change their behavior; it only makes them dig in deeper, since shaming comes off as an attack on their character. And no one wants to think they're the bad guy.
And what about those who rely on tourism to live? How do you tell 10% of the world, "I'm sorry, you have to go hungry and become homeless. We can only travel again when there's a vaccine available for everyone! Good luck!"?
When COVID struck in March, we were told to stay home to "flatten the curve" so we wouldn't overrun our hospital systems. In many countries, that happened. In others, especially the United States, it didn't.
And, now, as the pandemic rages to new heights in many parts of Europe and the United States, a lot of people have COVID fatigue and are starting to travel again (not just to relocate somewhere for months but for a short, leisure trip).
But should you? Is it right to travel during COVID?
COVID-19 is very real. I had it. Friends of mine have had it. I know people who have lost relatives to it. The virus is six times deadlier than the flu and spreads much quicker. (And, as we enter flu season in the Northern Hemisphere, we now have to worry about that too.)
But, on the other hand, this isn't the Middle Ages (or even 1918). We know the best practices for reducing the spread of infectious diseases that many countries in the world have implemented (Vietnam, Taiwan, South Korea, New Zealand, Iceland, and Thailand to name a few).
Doctors and researchers discover treatments and vaccines much quicker than in the past (today, as I publish this, Pfizer just announced very promising vaccine trial results).
Now, I don't fault anyone for wanting to stay home until there's a vaccine. I have friends that haven't left their house since the pandemic began. People have a right to be cautious.
But does that mean we should shame people who don't stay at home?
As someone who took a summer road trip, I know there are ways to travel while reducing risk.
I think we need to treat the virus and travel like we treat STDs and sex. We can't pretend people aren't going to have sex (or in the case of the virus, come in contact with other people), but we can arm them with the best information about practicing safe sex (reducing one's risk of contracting the virus), wearing protection (masks), and the need to get tested often.
When I started writing this article last month, cases and hospitalizations weren't rising so rapidly as they are now. I think we should, in part, mostly stay home and away from people. Social distance, wear a mask, and be smart.
But, just because the United States and Europe are a basket cases, doesn't mean everywhere else is. There's plenty of places that are just fine – and they want visitors.
I still think there's a safe way to reduce risk and travel. There are many common sense things you can do to be safe:
Get a COVID test before you go
Always wear a mask
Wash your hands
Maintain social distance
Avoid large gatherings
Next, follow all the rules. If the state or country you are visiting has strict rules, follow them. A friend recently went to Jamaica, where the government says tourists can only visit certain areas. But he decided to get an Airbnb instead, outside those areas, and I was extremely disappointed to hear that. Two French tourists broke quarantine and caused a second wave in Iceland. Follow the rules wherever you go.
Third, don't move around a lot. The more places you go, the more you increase your risk of getting (and spreading) it. Wear a mask, practice proper hygiene, social-distance, and avoid crowds. I see too many people going around different countries like it's all fine. Or complaining when they have to wear a mask. Take the same precautions you would at home — not only to protect yourself but also the people in the destination you're visiting.
***
When I wrote about my trip to Maine, many people admonished me for going, even though I got tested beforehand and spent most of my time there by myself.
I understand the knee-jerk reaction to traveling right now ("It's a pandemic!") but I think it's important we move past our fear as more is learned about the disease, countries create tourism protocols, testing becomes more widespread, and better therapies are rolled out.
We're eleven months into this crisis and, while all pandemics end, this one isn't going to anytime soon. As many doctors have said, this is our new normal for the foreseeable future – and we have to adapt.
I think we're past the part of this where any travel is 100% irresponsible
If you're going to be responsible, get tested before you go, know you aren't bringing the virus, and practice "safe travel" in a destination that is letting you in, I don't see an ethical issue here.
You definitely shouldn't travel if you don't plan to follow the rules like Kira here or can't get a test before you go. That just makes you a selfish jerk – and the world has enough of those.
As someone who lives in the United States (a hot spot), I'm more on edge about COVID because it's everywhere here — but every place is different, and there are areas of the world that are safe and that want people to visit.
If you're not comfortable traveling, that's fine.
But, as testing is rolled out around the world (even by some airlines), treatments get better, and countries take precautions to reduce the spread, I think travel is possible and, when done responsibly, not unethical to do. Follow the rules. Be safe. Wear a mask.
P.S. – Even having the ability to travel right now is a serious luxury and, as such, it's all the more important to be extra responsible and a good human being. Take care of the communities you are visiting. With great power, comes great responsibility. Remember how lucky you are to travel. Please remember your privilege and be respectful of local rules.


Book Your Trip: Logistical Tips and Tricks
Book Your Flight
Find a cheap flight by using Skyscanner. It's my favorite search engine because it searches websites and airlines around the globe so you always know no stone is being left unturned.
Book Your Accommodation
You can book your hostel with Hostelworld. If you want to stay somewhere other than a hostel, use Booking.com as it consistently returns the cheapest rates for guesthouses and hotels.
Don't Forget Travel Insurance
Travel insurance will protect you against illness, injury, theft, and cancellations. It's comprehensive protection in case anything goes wrong. I never go on a trip without it as I've had to use it many times in the past. My favorite companies that offer the best service and value are:
Want to Travel for Free?
Travel credit cards allow you to earn points that can be redeemed for free flights and accommodation — all without any extra spending. Check out my guide to picking the right card and my current favorites to get started and see the latest best deals.
Ready to Book Your Trip?
Check out my resource page for the best companies to use when you travel. I list all the ones I use when I travel. They are the best in class and you can't go wrong using them on your trip.