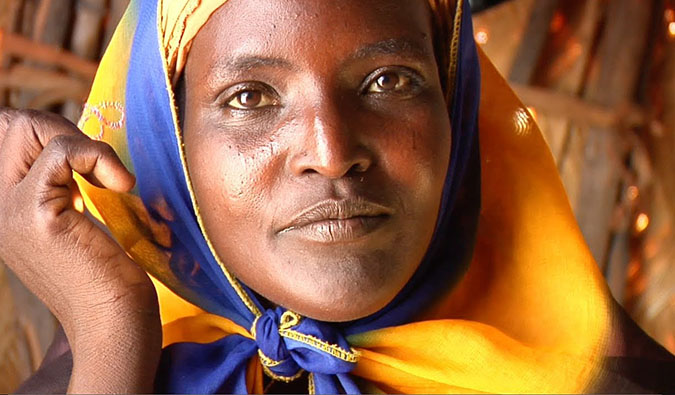 Back in July, a friend recommended I watch the movie A Map for Saturday. I loved it. It is simply the best movie about backpacking. If you ever wanted to know why we travel and about life on the road, you should see this movie. I actually show it in hostels to other travelers. I got the chance to interview Brook Silva Braga about the movie and his experience. Now, Brook has a new movie out about Africa. He sent me the screener a few months ago and, now that the movie is out, I'd thought it would be good to let him discuss it.
Nomadic Matt: Why did you make this documentary? It's very different from your last one.
Brook: Yeah, it is really different and I was definitely looking to do something different after 'A Map for Saturday.' I got a chance to travel through Africa about a year ago and I decided to make this film while on the trip. Maybe because 'A Map for Saturday' focused so much on the foreigners' lives this time I wanted to focus on the locals.
In 'A Map for Saturday' I said just about everything I have to say about travel so I was looking to move to something else, especially because making a film forces you to live with the same topic for a very long time so at the end of the process you're ready for something else. Also, if you make the same kind of film twice people might start to associate you just with that topic and I want to cover lots of different things.
What do you hope people get out of this film?
My hope is people will have a better understanding of what life is like for ordinary people in Africa. I think its unfortunate that so much of what we see comes from small pockets of the continent where terrible things are happening while most places are completely uncovered by western media. Also, a lot of the images and stories that come out of Africa are created by aid groups or organizations trying to create interest in a certain cause. I had no vested interest or agenda so I was just able to tell the stories as I saw them.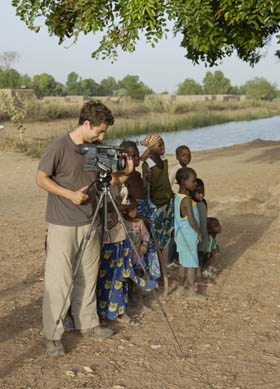 How did you decide where you were going to film?
There were some logistical forces guiding me from country to country but I was able to visit a lot of places throughout the continent and ended up traveling through 12 countries which gave me lots of options for filming. I was always on the look out for interesting people, places or situations and also always trying to strike a balance between the different regions of the continent and between rural and urban environments.
How did you decide who to film? Was there an interview process or did you just ask strangers?
It was different every time but often I would just be walking around a place and encounter someone interesting and articulate who I thought would make a good subject. There were also times where I was trying to get some specific perspective and then went looking for someone who embodied it. That's how I met Bridgete after spending a month in Malawi attempting to follow a woman on the day she gave birth.
What were some of the challenges of filming in Africa?
In lots of ways Africa was a very easy place to film because people were so open with their lives and not at all self-conscious in front of the camera. The challenges were logistical because if you lose your Duel Systems P2 adapter you can be certain you will not find a replacement anywhere nearby. I was lucky to get through my trip with all the equipment intact but it was a fairly constant concern.
Most of the talk about Africa is about poverty and war. When making this movie how did those perceptions fit into what you wanted to discuss?
I agree that those topics are covered again and again and I think there are two main reasons for it. First, stories from these remote parts of the world only make the newspaper when they're extraordinary, and usually tragic, so we only hear from a place like Zimbabwe when there's something terrible in the news.
But the other reason is less excusable in my opinion. Too many people writing books, making documentaries or otherwise telling stories about Africa decide what their story will be before every setting foot on the continent. My mission in making "One Day in Africa" was to arrive as somewhat of a blank canvas and let the people I met drive the direction of the film rather than some outline I had concocted in Manhattan.
One Day in Africa will be showing at the Newport Beach Film Festival on April 29th. You can find out more about the movie at its website,
One Day in Africa
. I also recommend checking out
A Map for Saturday
.