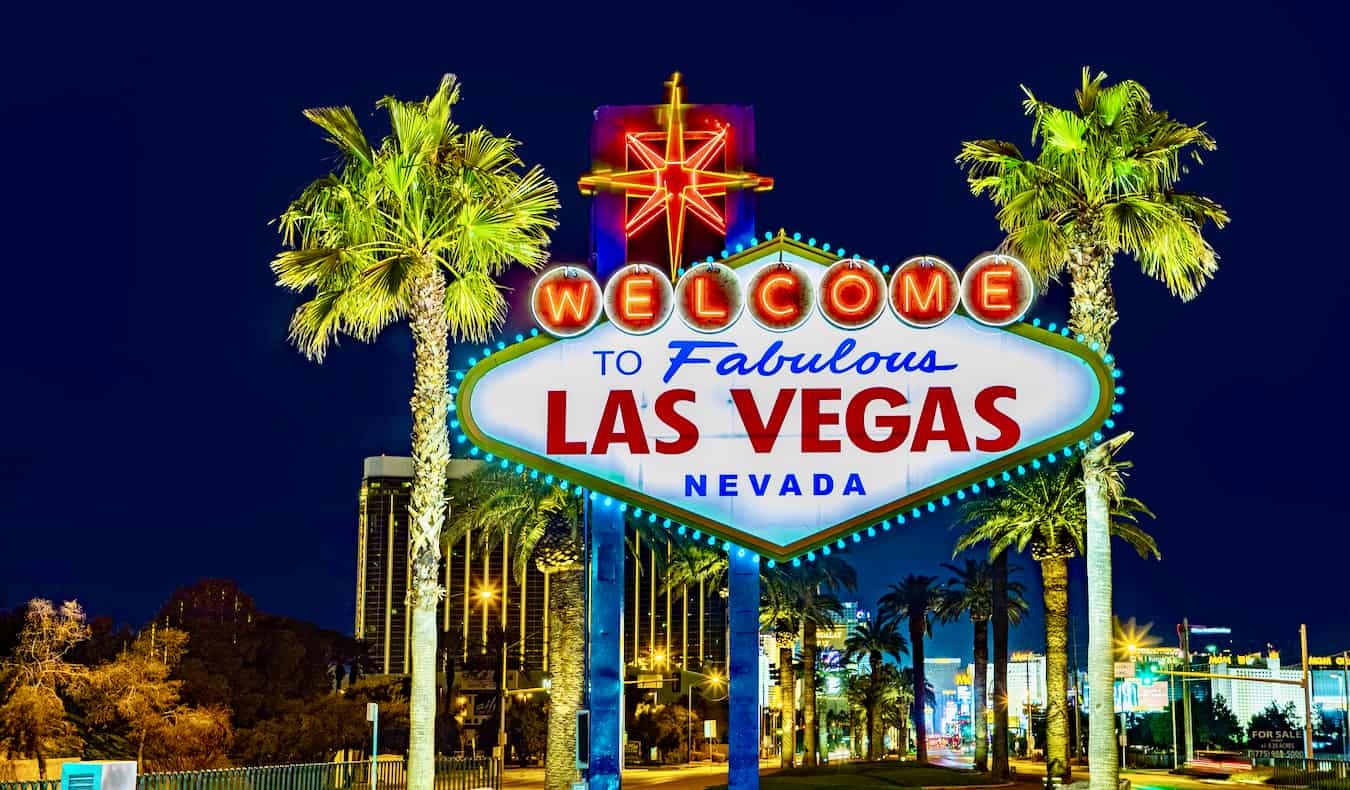 Last Updated: 8/24/23 | August 24th, 2023
A lot of people tell me how they never want to set food in Las Vegas. It is their idea of travel hell.
"I don't really gamble."
"I don't want to just drink all day."
"It's overpriced."
"It's just drunken tourists."
Las Vegas is always portrayed through the glitz and glamour of the Strip. And if your only image of the city is that then I understand why you would never want to go. The Vegas Strip is overpriced. It's full of drinkers, expensive meals and hotel rooms, and flashy lights. It's a scene.
But there's so much more to Las Vegas than just casinos, partying, and overpriced hotels.
Admittedly, most of the time I go to Vegas, I get sucked into life on the Strip. I hardly ever leave, spending my days at the pool and my nights at the poker table. Before I know it, it's time to go home and all I've seen is the Strip.
Anyone who has been to Vegas knows it's easy to lose track of time here (which is exactly what the casinos want!). To be honest, I often don't mind. I enjoy the restaurants, shows, bars, and people-watching you can do on the Strip.
However, over the years, I've been able to break away from the Strip here and there to explore the rest of the city and the amazing sights that can be found in it. When you leave the Strip — and your image of Vegas behind — you see a place that has a lot to offer for those who aren't interested in partying or late nights at the casino.
Here's a list of things to do in Vegas that don't involve the casinos, proving there's far more to the city than just buffets, free drinks, and blackjack!
1.Visit the Grand Canyon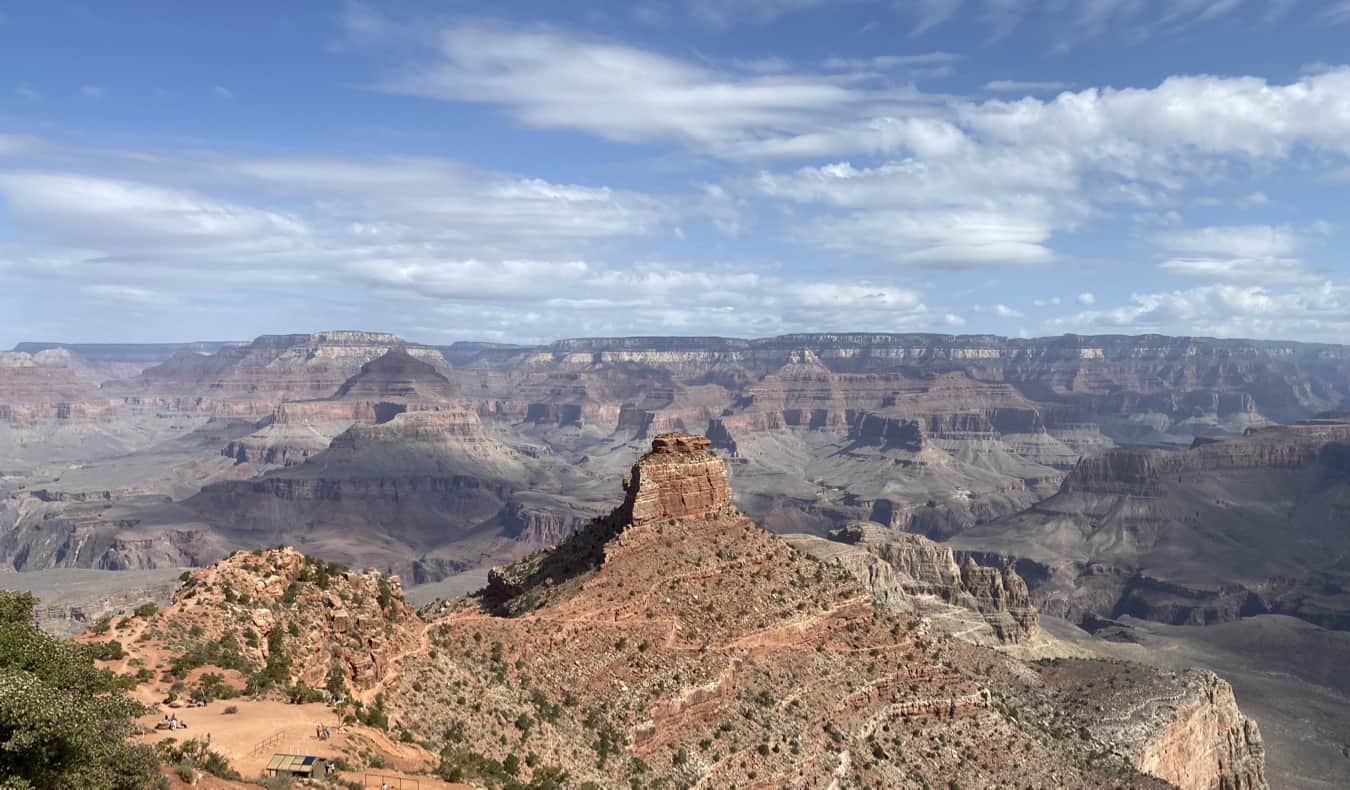 Located just under five hours from the city by car, a visit to the Grand Canyon's South Rim is a must. While there are bus tours you can take to get there (which cost around $90 USD), the best way to access the canyon is by car. Rental cars cost half the price of a bus and are much more comfortable too. You'll have the flexibility to stop along the way as well.
Consider sharing the ride with other travelers from your hostel or from an app like Couchsurfing (that's what my Director of Content did). That will help you save money and split the driving.
If you really want to splash out, take a helicopter tour. These usually cost between $250-400 USD and include a brief stop on the canyon floor.
This post has more tips and info on how to make the most of your time at the Grand Canyon.

2. Hike Red Rock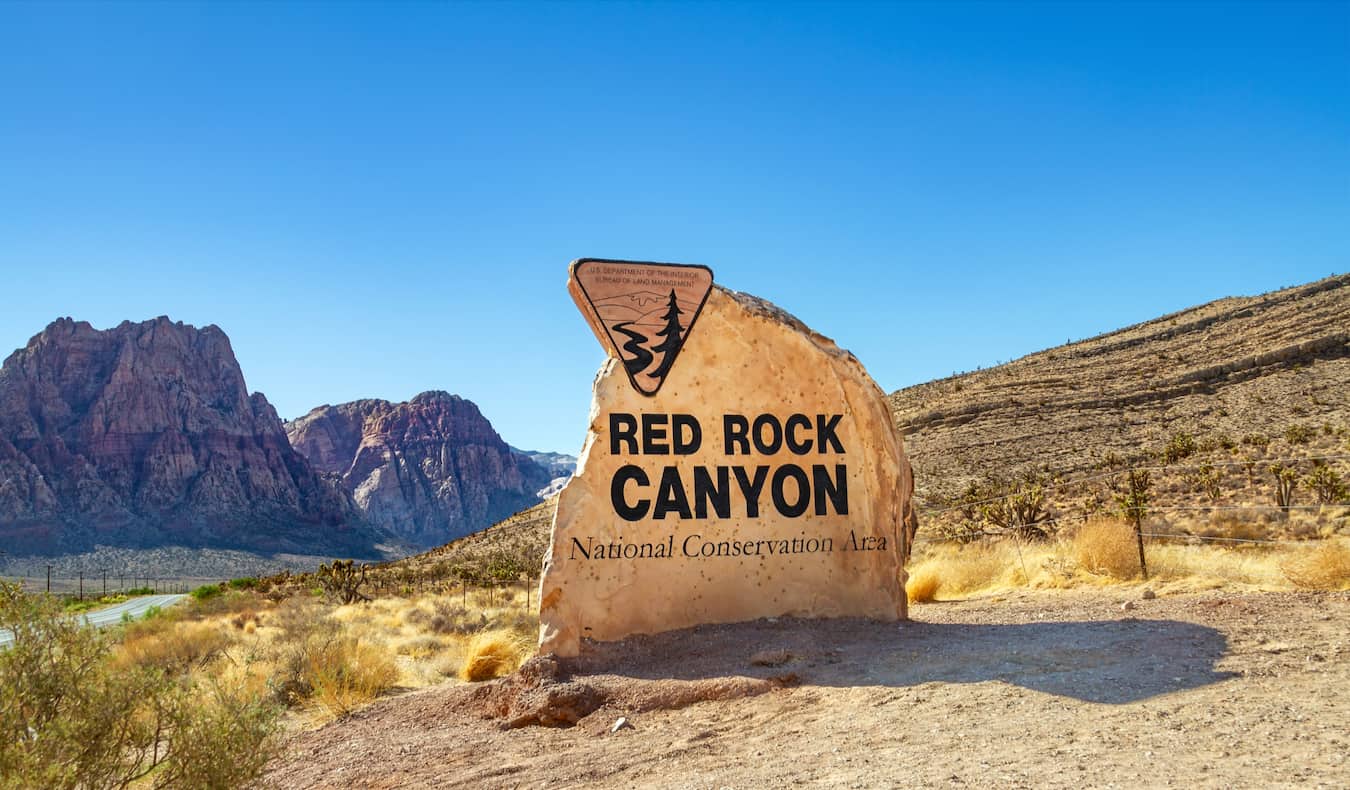 Red Rock Canyon offers plenty of hiking and biking trails for anyone looking to get out of the city and into nature. It's just 30 minutes west of the city, making it an easy escape for a quick hike or a full day of adventure. The canyon is ringed by a road and each trailhead has a parking lot where you can leave your car to go hike before driving to the next trailhead.
There are both easy and challenging trails to choose from, making this a great way to work off all of those buffets. Just make sure to arrive early in the morning before it gets too hot. Bring sunscreen and a lot of water too. Admission is $20 USD per car or $5 USD per cyclist/pedestrian.


3. Hang Out in Boulder City
Located on the way to the Hoover Dam, this small town offers a taste of life in Nevada without the gambling — it's one of only two cities in the state that prohibits it! The town is home to just 15,000 people making it a quiet escape from the bustling lights and noise of the Strip. The town was originally built to house the Hoover Dam workers, eventually outlasting the project and expanding itself into a proper town. Despite the lack of "things to do," strolling around this quiet little community is a nice contrast to the crowds of Las Vegas.

4. Go to the Hoover Dam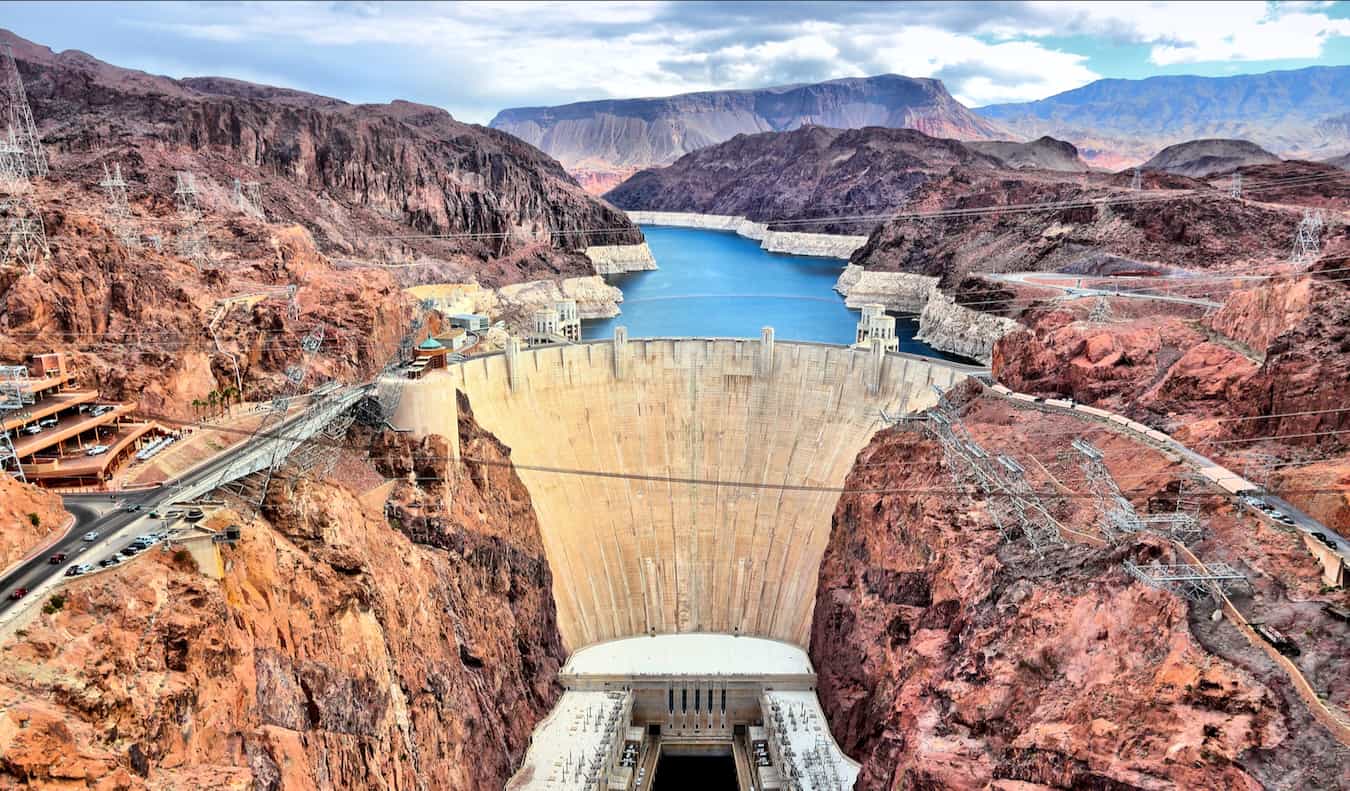 The world-famous Hoover Dam is an hour from Las Vegas. Standing 726 feet high and stretching 1,244 feet wide, this is one of the most impressive feats of human engineering. It took five years to complete and over 100 people died during its construction.
You can take a guided tour of the dam, visit the museum, and walk across the dam to take in the incredible view. As a history buff, I loved the tour and learning about the mechanics behind constructing the dam. And as someone scared of heights, I enjoyed the scenery far back from the overlook's edge!
Self-guided tours are $10 USD while guided tours are $30 USD.

5. Have Fun at Lake Mead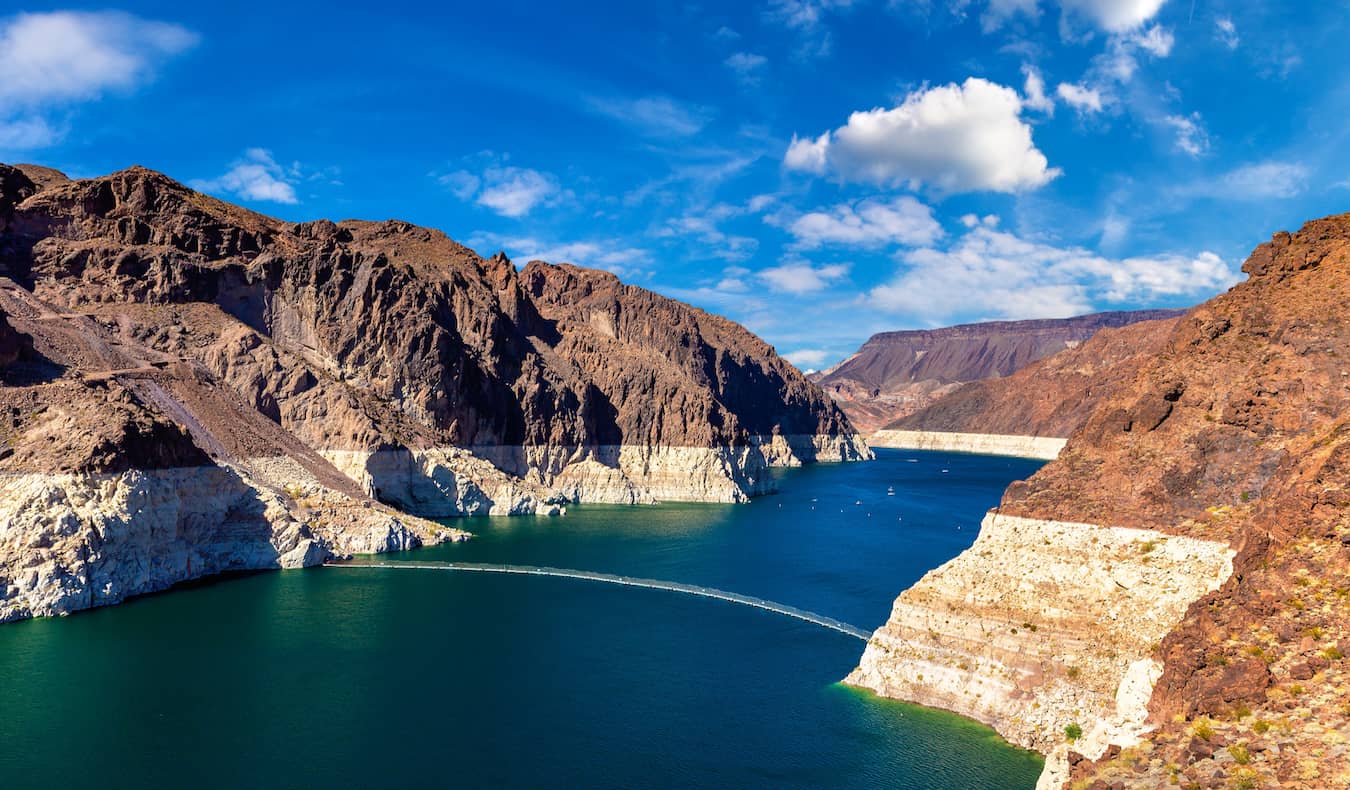 This man-made lake is a byproduct of the Hoover Dam and makes for a fun getaway to cool off and swim, kayak, fish, and even scuba dive! The lake spans over 1.5 million acres and was the country's first national recreational area. You can reach the lake in just 30 minutes from the city and either book your activities in advance (your hotel can help with that) or book on arrival. Admission is $25 USD per vehicle or $15 per pedestrian/cyclist.

6. Visit the Mob Museum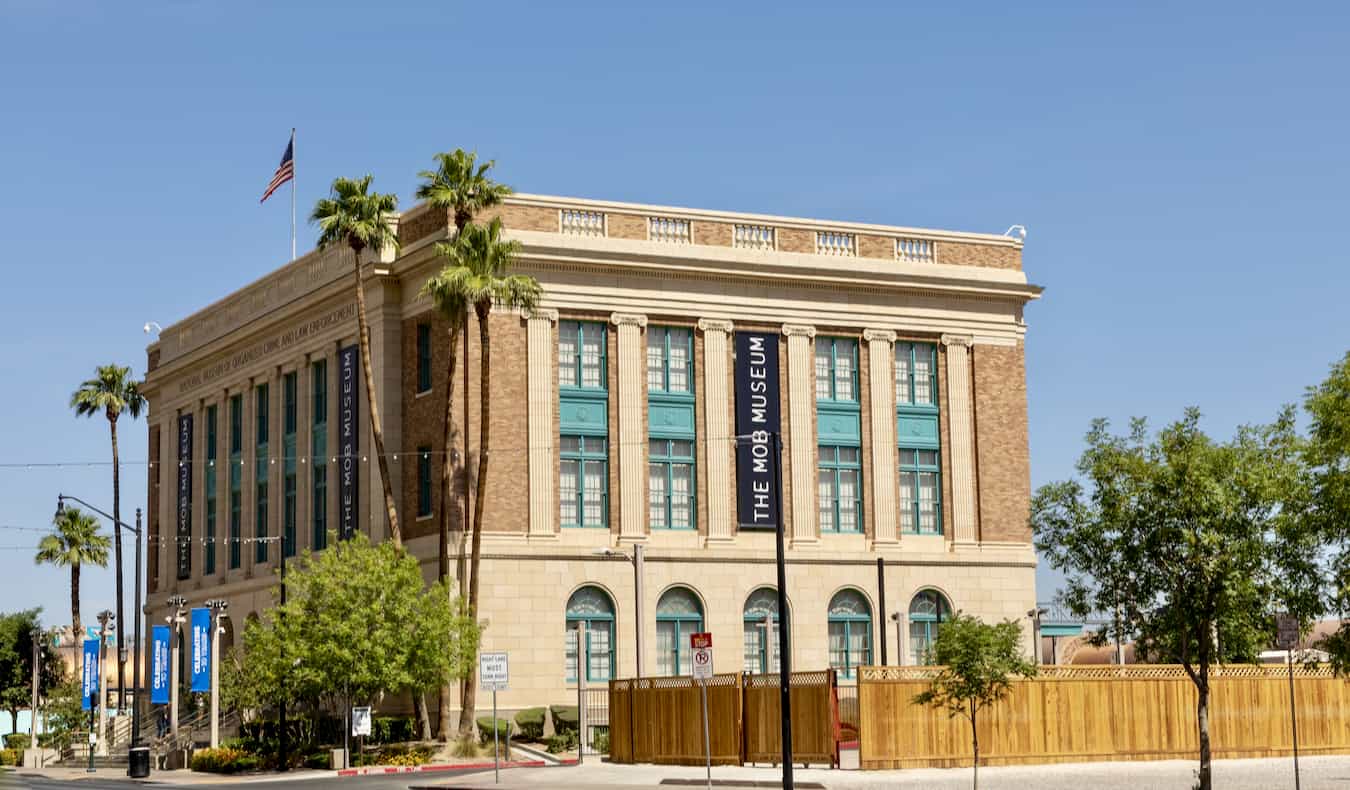 The Mob Museum, officially known as the National Museum of Organized Crime and Law Enforcement, is (quite fittingly) located in downtown Vegas. It showcases both sides of the notorious battle between organized crime and law enforcement.
Opened in 2012, it has four floors of interactive and insightful exhibits that shed light on America's seedy past. You can learn about the famous gangsters, how crime labs work, and even test your skills in a firearm training simulator. The museum does a great job at illuminating the Las Vegas so immortalized in movies like Casino. Admission is $29.95 (you can save $7 is you book online and visit after 5pm)

7. Eat with the Locals
The Strip has some of the best food in the world, and with the amount of money flowing through that street, it's easy to see why. I've had some world-class meals here, but if you want to get a taste of local Vegas food, be sure to wander off the beaten path and try some of these places:
If you want to sample a variety of foods and learn about the history of Vegas' culinary scene, take a food tour. It's a great way to sample amazing food and connect with a local guide who can share their tips and expertise.

8. Head to Fremont Street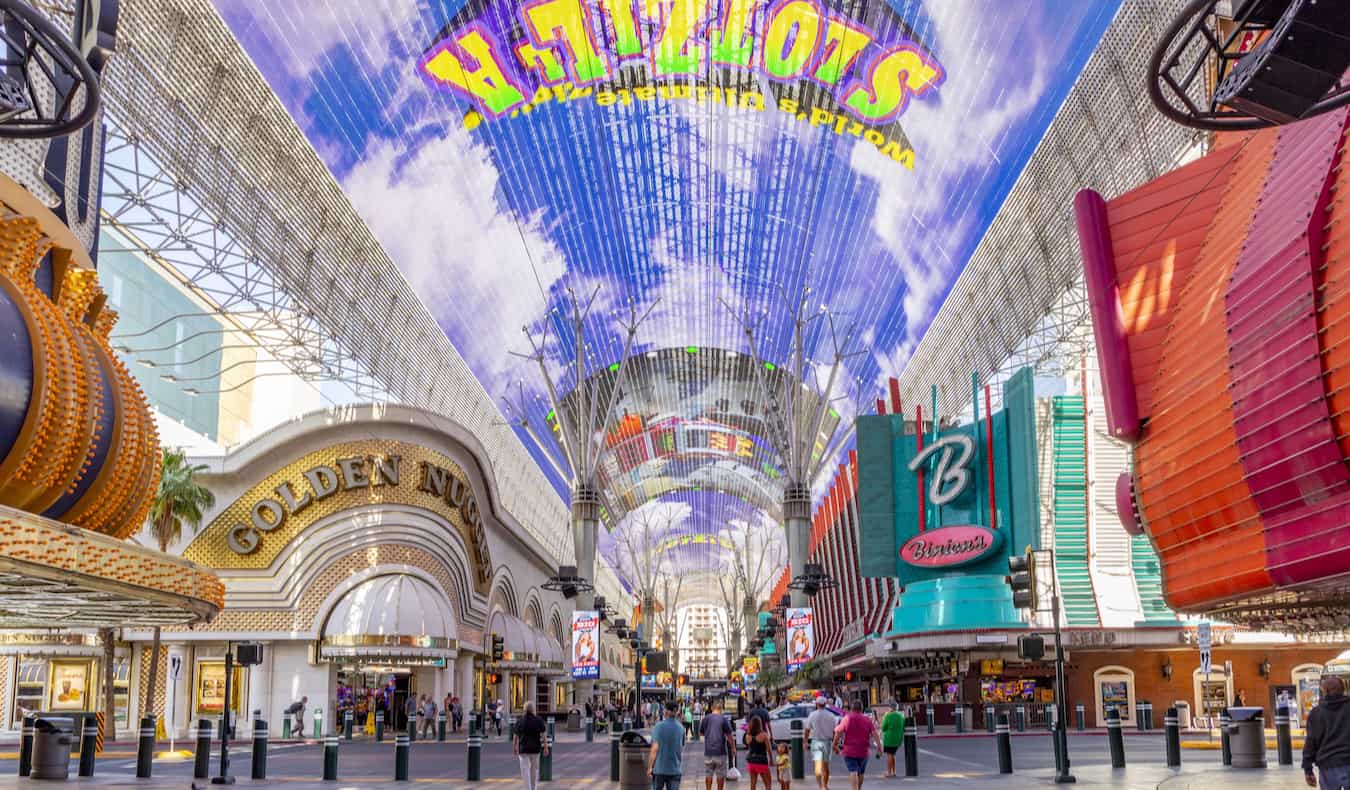 The glitz, the lights, and the high prices of the Strip are all a far-off land compared to downtown Las Vegas. Here you'll find sketchy bars, sad casinos, cheap drinks, and more of a New Orleans Bourbon Street vibe. This is the heart of old Vegas and makes for an interesting contrast compared to the sleek and polished Strip.
It's a great area for tacky entertainment (there are lots of cover bands, buskers, and celeb look-alikes pandering for paid photos), people-watching, cheap slots, cheaper drinks, and a more laid-back atmosphere. There is even a massive zip line you can ride above the entire street.

9. Go Golfing
There are dozens of golf courses in and around Vegas so make sure you spend some time on the links if you're a golfer. If you can, try to get in a round at the sought-after Shadow Creek, one of the best courses in the world.
Other noteworthy courses are Cascata, Wynn Las Vegas, and Coyote Springs (designed by Jack Nicklaus). Most of the casinos can help you arrange a day pass. Expect to pay anywhere from $100-500 for 18 holes. Just book an early tee time to avoid the worst of the heat.

10. Visit the Neon Museum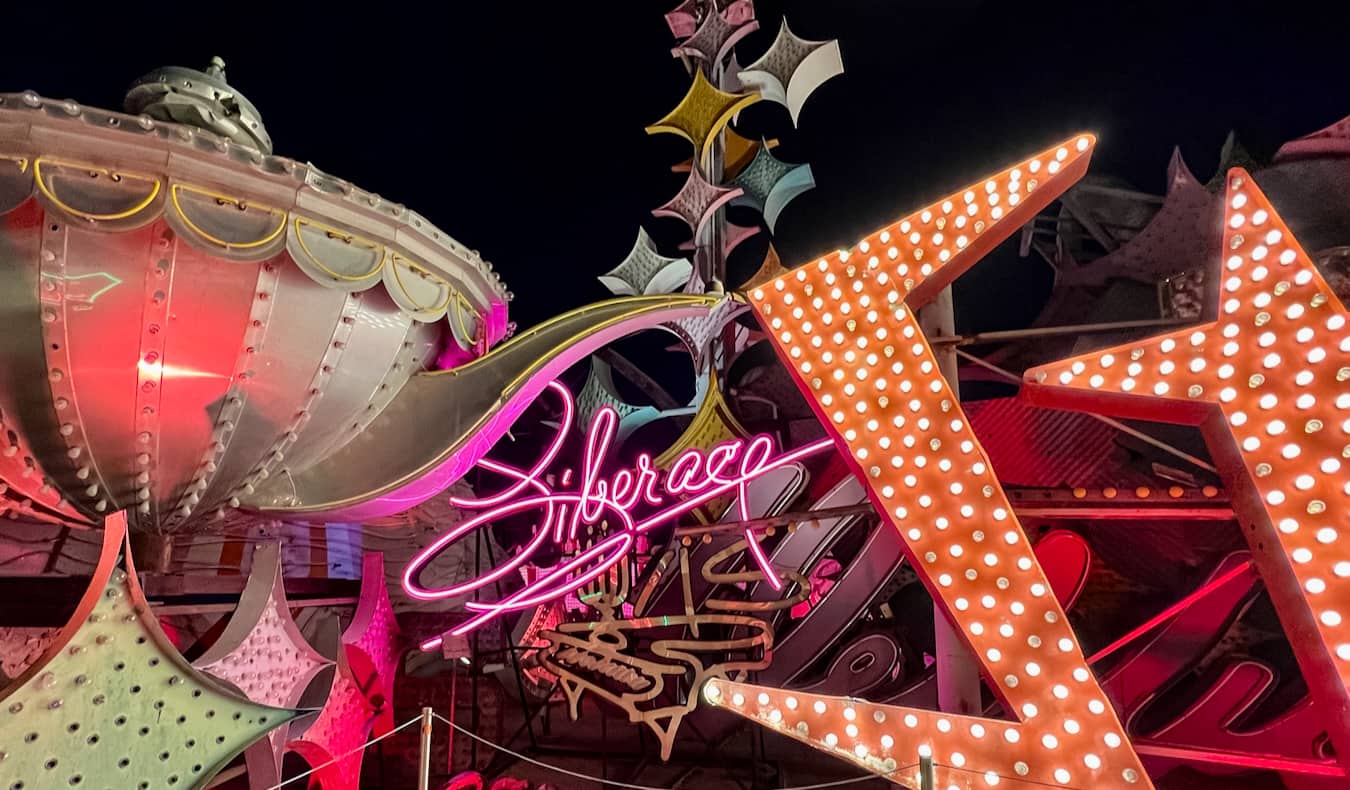 This outdoor lot is essentially a graveyard for the huge lights and signs that once beckoned tourists into casinos like the Silver Slipper, Stardust, and El Cortez. Spanning almost 3 acres, this eclectic casino graveyard lets you explore the city's shining and sinful past.
In addition to the neon signs, the museum also hosts temporary exhibits (it recently had one by Tim Burton). It's pretty cool wandering through these old signs, learning the history of the city as you go, and getting a different perspective on Las Vegas. Admission varies but expect to pay $20-30 USD.

11. Get Artistic at First Friday
On the first Friday of every month, the downtown area fills up with exhibits and displays from local artists during First Friday. It's essentially a free monthly festival and a great way to get a sense of the local art scene. It's a huge event with art, music, food, and other items for sale. Be sure to also spend some time checking out Arts District 18b, the arts center of Las Vegas, which is home to cool bars, shops, and galleries.

12. See a Show
While the shows in Vegas used to be more of an afterthought, today they are one of the city's biggest draws. Music, magic, dancing — you can find some of the world's best performers here putting on incredible, world-class shows (and usually for an affordable price too). Some of the best shows to check out during your visit are:
There are always new shows arriving, as well as lots of touring bands visiting as well. Ask your hotel for a list of what's playing during your visit.
***
It's easy to focus on Las Vegas as the bright and glitzy casinos and resorts that line and surround the main boulevard. After all, that's what most people see in the ads; everything else is simply an afterthought.
But I've always found that there's far more to Vegas than the casinos of the Strip. There's food, great entertainment, plenty of outdoor activities — it's not all shots and slot machines. If you let that image stop you, you'll miss out on a dynamic and ever-changing city surrounded by a beautiful desert landscape.
Book Your Trip to Las Vegas: Logistical Tips and Tricks
Book Your Flight
Use Skyscanner to find a cheap flight. They are my favorite search engine because they search websites and airlines around the globe so you always know no stone is left unturned.
Book Your Accommodation
You can book your hostel with Hostelworld as they have the biggest inventory and best deals. If you want to stay somewhere other than a hostel, use Booking.com as they consistently return the cheapest rates for guesthouses and cheap hotels. Two of my favorite places to stay are:
Don't Forget Travel Insurance
Travel insurance will protect you against illness, injury, theft, and cancellations. It's comprehensive protection in case anything goes wrong. I never go on a trip without it as I've had to use it many times in the past. My favorite companies that offer the best service and value are:
Looking for the Best Companies to Save Money With?
Check out my resource page for the best companies to use when you travel. I list all the ones I use to save money when I'm on the road. They will save you money when you travel too.
Looking for more information on visiting the USA?
Be sure to visit our robust destination guide to the USA for even more planning tips!