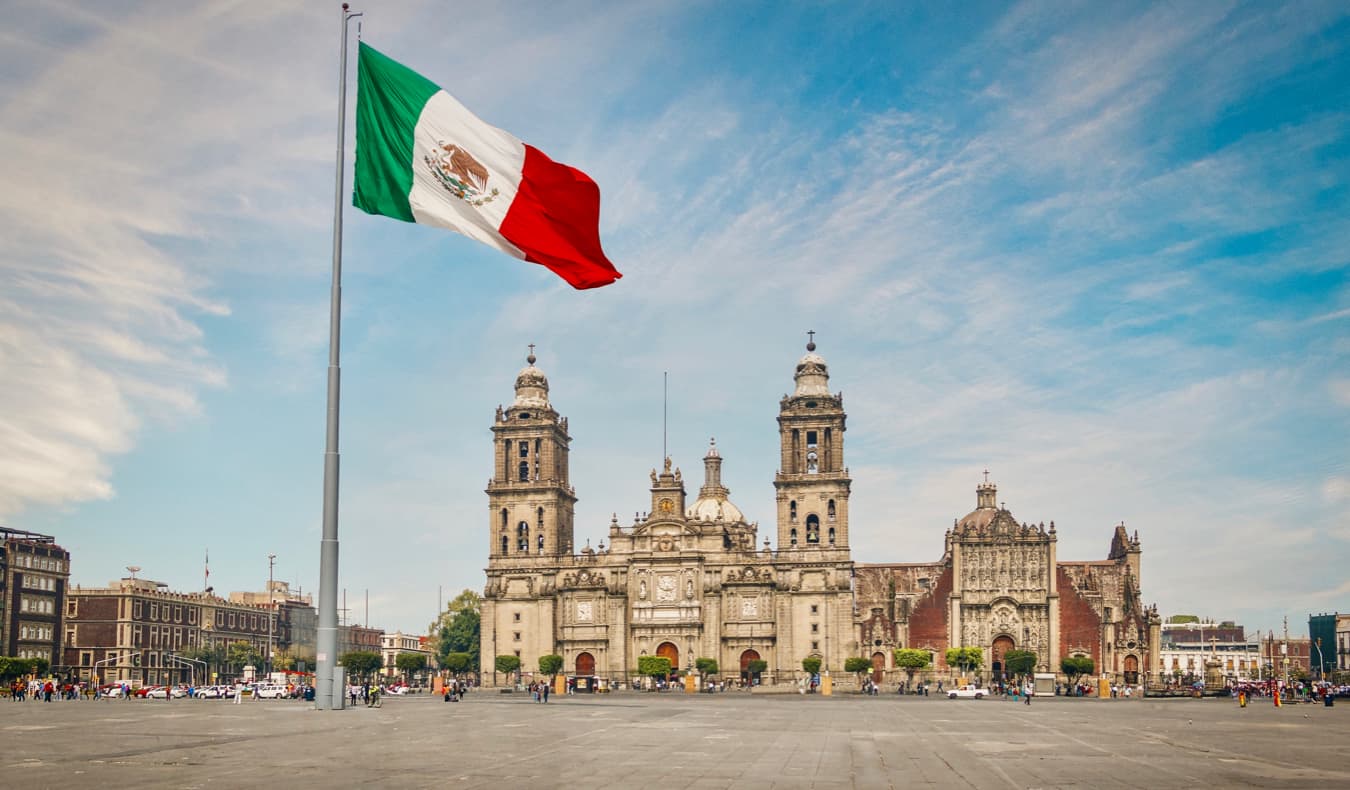 Posted: 4/21/22 | April 21st, 2022
The first time I remember really seeing Mexico City was when I was 23 and watching the movie Man on Fire. In it, Denzel Washington, a bodyguard with a troubled past, searches for Dakota Fanning, a kidnapped little girl from a rich family.
It's a great movie.
It was also the first time Mexico City entered my conscious thoughts as more than a vague notion of somewhere that existed on a map.
But movies like Man on Fire further cemented the perception the typical American, middle-class, suburbanite like myself had of Mexico — and Mexico City in particular — as one of danger. Shaped by movies, politics, and fearful news reports, we viewed our southern neighbor as a land ruled by cartels and corrupt politicians, where Americans got mugged or, like Dakota Fanning, kidnapped. Outside of cruise ports and Cancún, you didn't want to spend time there.
While I realized long ago that no place is quite how the media paints it, it wasn't until COVID shut much of the world down that I finally explored Mexico and realized what I had been missing for so long.
Like so many Americans, Mexico never seemed that exotic of a place to visit to me. It was so close and therefore less urgent to visit. It would always be there.
I wanted to travel the world, not my backyard.
Among those missed places in Mexico? Mexico City.
Over the years, many of my friends had visited and returned with tails of wonder and culinary adventures. "You have to go," they'd gush. "How have you, of all people, not been?"
In their stories, it was not a place of violence but of art, literature, and cutting-edge gastronomy.
It wasn't until recently, when I spent nine days in Mexico City, that I realized how right they were. Its large green spaces, colonial-style and art deco buildings, and intoxicating beauty enthralled me. Like Oaxaca, there was a magic to it, a vibrant energy that coursed through the people having animated discussions in coffee shops or gathered around seemingly endless street carts eating tacos, even the dogs playing in parks.
The eclectic art galleries, animated food markets, and grandiose historic buildings made me feel as if I were in New York City — but cheaper, with more street food and markets, and more open space. (If only we had in the United States, as predicted, taco trucks on every corner.)
The city is vibrantly green, with boundless parks and many tree-lined streets I loved roaming through. In some neighborhoods, you feel like you're literally in an urban jungle. I especially loved Chapultepec Park, the oldest and largest urban park in Latin America. There, you could people-watch, stroll around a lake, have a picnic, go for a run, or even visit a castle-turned-art-museum. It's Mexico's answer to Central Park.
I also loved that this was a place that operated best between sunset and sunrise. It is a night city. As the sun set, it truly came to life: people walked their dogs and fill park benches as dance troupes practice in front of gazebos. They stay out until the wee hours, drinking, filling markets. No matter the time or location, there was a food truck ready to serve up inexpensive and delicious dishes.
But the thing that appealed the most to me was the focus on the arts there. Mexico City has a long history of art, dating back hundreds of years. It's been home to great artists like Frida Kahlo, the muralist Diego Rivera, and the abstract painters of the Ruptura movement. This is a place that values art in all its forms.
The city is also packed with bookstores, art nouveau buildings, open mic nights, and colorful murals that all convey that, in Mexico City, creative types rule. It's an artist's paradise.
Throw in all the street food and markets, cool restaurants, and lots of greenery, and how could I not help fall in love?
As I wandered, I was reminded of other places I call home: Hong Kong, Bangkok, New York, Tokyo, and Paris. They all share long histories of exquisite cuisine, rich culture, bustling nightlife, and celebration of the arts, so it is no wonder that having seen all that in Mexico City too, I felt at home.
My trip was a very surface-level view, seen through the prism of tourism. There are social and political issues I'd like to learn more about on my next visit (I'm especially curious to see how so many digital nomads moving there has changed the city).
I know it's a cliché to say but I can't wait to go back. I left too much of my heart there not to. There is just too much more to learn, eat, and discover.
Book Your Trip to Mexico: Logistical Tips and Tricks
Book Your Flight
Find a cheap flight by using Skyscanner. They are my favorite search engine because they search websites and airlines around the globe so you always know no stone is left unturned!
Book Your Accommodation
You can book your hostel with Hostelworld as they have the largest inventory. If you want to stay elsewhere, use Booking.com as they consistently return the cheapest rates for guesthouses and cheap hotels. Here are my favorite hostels in Mexico City.
Don't Forget Travel Insurance
Travel insurance will protect you against illness, injury, theft, and cancellations. It's comprehensive protection in case anything goes wrong. I never go on a trip without it as I've had to use it many times in the past. My favorite companies that offer the best service and value are:
Looking for the best companies to save money with?
Check out my resource page for the best companies to use when you travel! I list all the ones I use to save money when I travel — and I think will help you too!
Want More Information on Mexico?
Be sure to visit our robust destination guide on Mexico for even more planning tips!