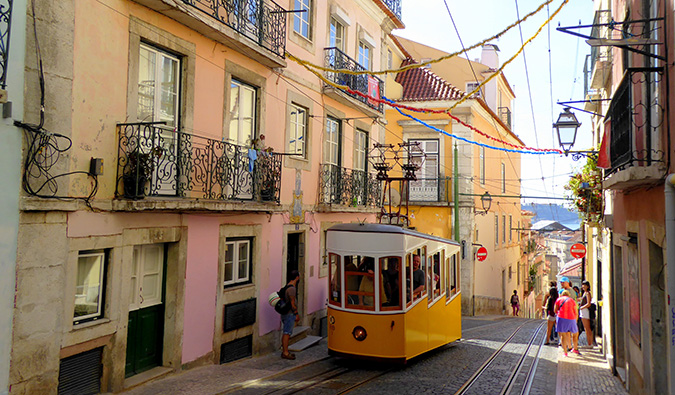 Posted: 05/09/2013 | May 9th, 2013
There are some places you never leave. You may not be there physically, but a piece of you stays behind forever in the place that stole so much of your heart. It lives there, reliving those initial memories and waiting for new ones to be made.
Last year, I visited Lisbon for the first time, and though the visit was short, thoughts of it never left me. I fell madly in love, and the city claimed a hold on me I could never shake.
But I worry a lot about going back to cities I fall in love with the first time around. What if I'm just chasing ghosts? What if it's not the same? What if I go back and hate it? Will I just compare the present to the past?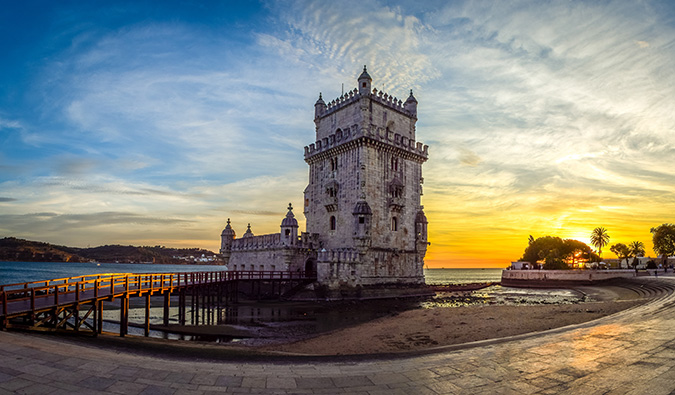 So I touched down in Lisbon last week with a mix of excitement and trepidation, but as I stepped out onto the streets, I knew in my bones that we're soul mates. And when you're just meant to be with someone, all the change in the world doesn't matter.
It was as though I'd never left. Lisbon and I just fit. I walked new streets feeling I'd been there before. I navigated the subway with ease. I felt at home in unknown restaurants. I sat around sharing jokes with Portuguese shop owners, though we didn't understand each other's native tongue.
Mostly, I wandered the city dumbstruck as I marveled at just how lovely it is — filled with beautifully tiled houses with red roofs and winding cobblestone streets that snake between multi-story homes draped with Portuguese flags and hanging laundry.
At every turn, I remarked to my friend, "Damn, how beautiful and amazing is Lisbon?"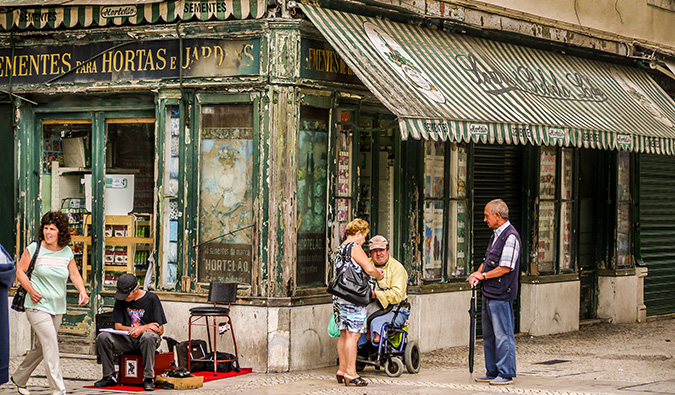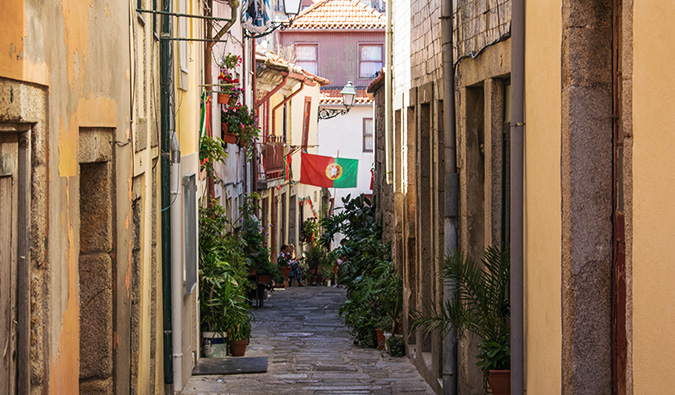 On this visit, I relaxed at the nearby beach in the town of Cascais, where my ghost-like appearance became a bit more human after some time in the sun. I dined on fabulous fish at Santa Rita, a delicious and cheap downtown restaurant (21 euros for fish, a liter of wine, bread, and seafood rice). I ticked off touristy sites like the city history museum and the castle. I stayed out so late in the Barrio Alto (an area known for wild nightlife) that I slept most of the next day away. (I still mostly blame the jet lag.)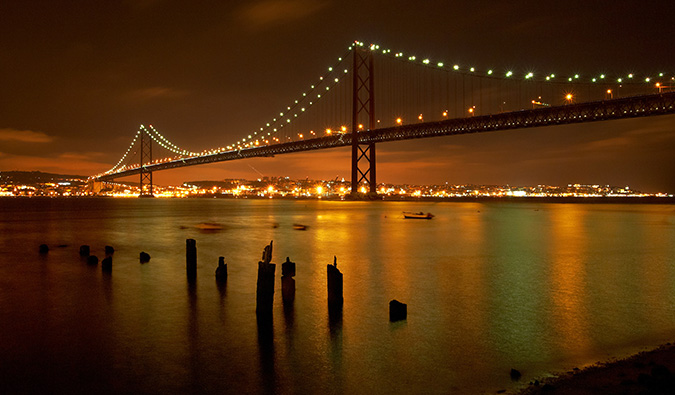 There are moments traveling when the stars seem to align. Sipping wine from a café while watching neighborhood kids play soccer in the street and grandmothers hang laundry from windows, I knew how lucky I was to watch this destination reveal itself to me in all its glory. Life can't get better at moments like that.
Lisbon is filled with wonderful architecture, history, charisma, nightlife, people, and such incredible budget value that I can't help but daydream of renting a quiet little apartment on one of those cobblestoned streets.
Some places wow you.
Some places take your breath away.
And then there are places like Lisbon that capture your soul, and you're never the same again.
Book Your Trip to Lisbon: Logistical Tips and Tricks
Book Your Flight
Find a cheap flight to Lisbon by using Skyscanner or Momondo. They are my two favorite search engines. Start with Momondo.
Book Your Accommodation
My favorite place to stay here in Goodnight Hostel. You can book another hostel in Lisbon use Hostelworld. If you want to stay elsewhere, use Booking.com as they consistently return the cheapest rates. (Here's the proof.)
Don't Forget Travel Insurance
Travel insurance will protect you against illness, injury, theft, and cancellations. I never ever go on a trip without it. I've been using World Nomads for ten years. You should too.
Need Some Gear?
Check out our resource page for the best companies to use!
Want More Information on Lisbon?
Be sure to visit our robust destination guide on Lisbon for even more planning tips!