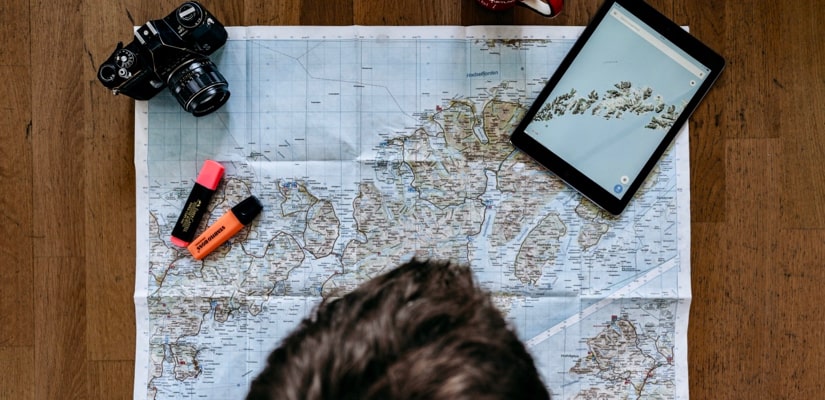 Posted: 9/13/2018 | September 13th, 2018
Today is a big day over here! While we've been creating PDF guidebooks to destinations around the world for years, we've lacked the one thing people really want these days: Kindle editions.
For years, you've asked me "Matt, can you make a kindle version of your books? That's how I read these days."
Well, your wish is my command!
Making Kindle guidebooks isn't as easy as you would think because of all the maps and images we have but, after we updated the content in all our books in July, we set off trying to format them so they look beautiful on Kindle!
And now they do!
And, to celebrate this, for the next 72 hours all our books – PDF or Kindle – are on sale for only $5 USD.
These guidebooks are meant for travelers looking to get off the beaten path, save money, and have more interesting and local travel experience.
In short, someone like you.
These guides give you the straight to the point information you need to plan your trip. They feature all my money saving tips, suggested itineraries, favorite restaurants, bars, and accommodation as well as maps, practicalities, language sections, suggested walking routes, budget tips, and much more.
They give you all the information you need to save you time in your planning so you can spend less and enjoy your trip more.
Below is a list of all our destination guidebooks. Get one today for only $5 USD (and, if you purchase a book as a PDF, you get the second one for an additional 50% off too):
NOTE: PDFs can be read on iPads and iPhones via the iBooks app if you get the PDF version.
Additionally, we added two non-guidebooks to Kindle:
How to Teach English Overseas – This new edition of our flagship guide to teaching English overseas features expanded country guides, new tricks on finding work, and 24 new interviews with teachers sharing their experience overseas! Get as PDF | Get on Kindle
Conquering Mountains: A Guide to Solo Female Travel – We updated Kristin's guide to solo female travel earlier this year with 50 pages of new content, including new interviews, tips, tricks, and advice! (Note: this book isn't on sale) Get as PDF | Get on Kindle
***
So pick up a copy and get everything you need to travel cheaper, better, and smarter.
If you have any questions, leave a comment below!
– Matt
P.S. – If you've purchased one of our guides since our update in July, I'd love you to leave a review on Amazon. Amazon downgrades books without reviews so we need your help to increase their visibility! Or, if you buy one now, please consider leaving a review in the future! 🙂