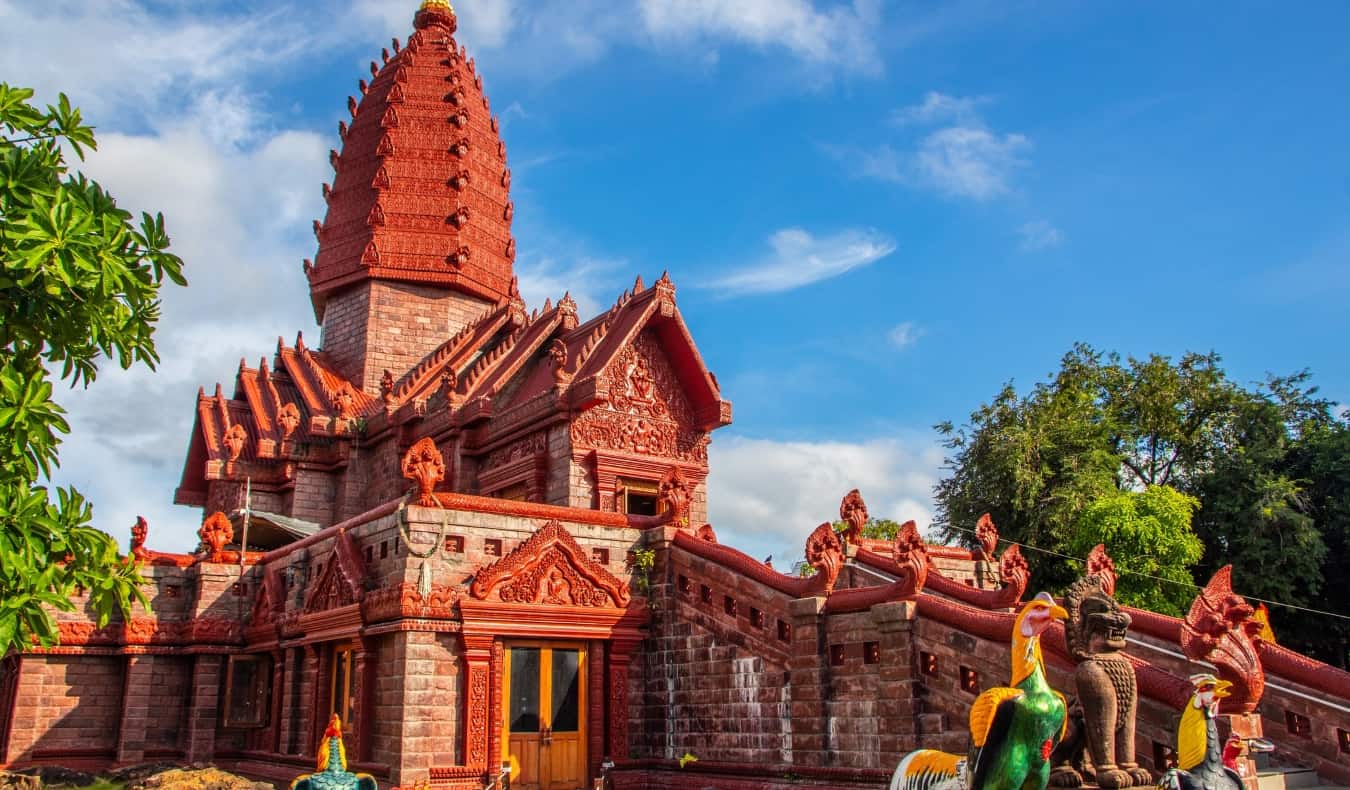 Last Updated: 11/29/23 | November 29th, 2023
Previously, I wrote about my exploration of (and love for) the underrated Thailand region of Isaan.
Though it's the biggest region in the country, most travelers skip over it on their way to nearby Laos. The area, found in the northeast section of the country sandwiched between Laos and Cambodia is mostly farmland (it's where most of the country's rice and other important crops are grown). The little towns lack any real "attractions" so travelers just pass through or go elsewhere in Thailand.
But this region is proof that even in a country as touristy as Thailand, there's still an off-the-beaten-path area to see.
Personally, I loved Isaan. I think that it's a real shame that most people neglect to visit it.
If you want to take a look at what day-to-day life in Thailand is like away from the crowds, Isaan is the place to go. I loved getting away from it all and the feeling of really "exploring" Thailand. The country feels too easy and Westernized when you're on the main tourist routes, but in Isaan, I felt as if I was peering into some secret place no one else knew about.
(Although that may change as Time just featured Isaan on their World's Greatest Places of 2023 list.)
In this post, I'll share my route, budget, and tips to help you make the most of your time here.
My Suggested Routes for Isaan
First, what route should you take around the region? This is the route I followed:
Bangkok – Korat – Nong Kong – Surin – Ubon Ratchathani – Laos – Nong Khai, Khon Kaen – Bangkok
I went through Laos because I wanted to see the famous 4,000 Islands and travel back up through Vientiane. This made for an easy loop, and I didn't have to double back.
With this itinerary, I explored the edges of Isaan but didn't go "deep" into the region.
If you really wanted to embark on an intense Isaan trek while still avoiding doubling back, I would travel this way:
Bangkok – Korat – Nong Kong – Surin – Sisaket – Ubon Ratchathani – Yasothon & Roi Et – Sakon Nakhon – Nong Khai – Udon Thani – Khon Kaen – Bangkok
With this route, you dive deep into the region by cutting across the middle of Isaan, which lets you see a lot of national parks like Phu Phan or Phu Pha Yon, the monkey temple (Ku Phra Ko Na) outside Roi Et, tiny rural towns, and beautiful rivers. You can be the only foreigner around and enjoy some of Thailand's most off-the-beaten-path destinations!
If you don't want to do the loop, any one of these legs would be wonderful on its own. You would have to double back to get to Bangkok if you aren't moving on to Laos, though.
If you planned to follow this entire itinerary, you would need a minimum of one month, but 6–8 weeks is a much more reasonable pace and one that won't have you packing your bags every third day. I traversed my shorter route in 2.5 weeks (not counting Laos).
6 Tips for Isaan Traveling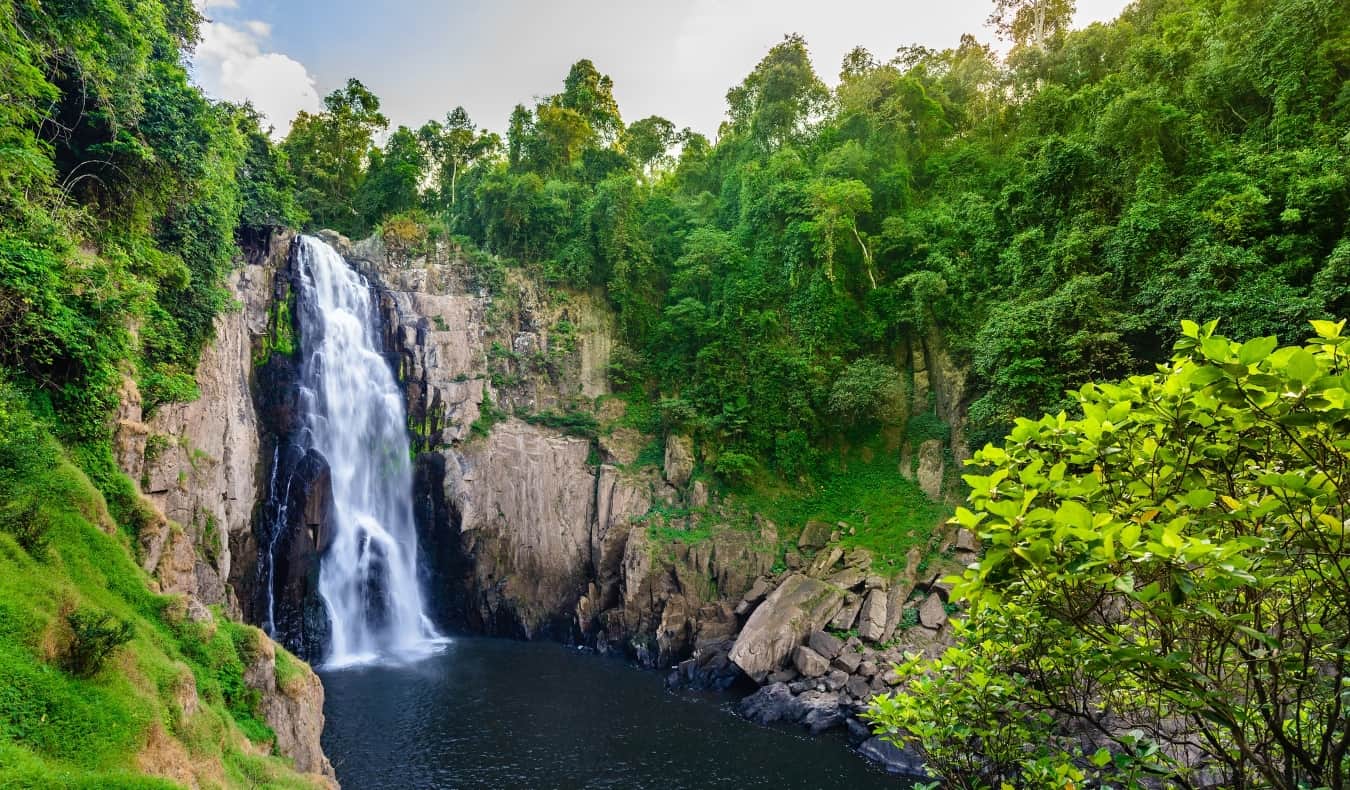 Isaan doesn't have huge tourist infrastructure, it's hard to get out of the big cities to the smaller attractions, and English isn't widely spoken, but those "challenges" actually make it exciting to visit.
Here are six things you should know before you travel Isaan:
1. You don't need to pre-book – Since the region doesn't see many tourists, just showing up to guesthouses and bus stops is fine. I didn't pre-book anything on my trip and never had any issues. You aren't fighting for space.
If you do want to pre-book though, use Agoda and Booking.com to find the best deals.
2. Try to have your own transportation – Isaan is one of those parts of the world (like Ireland, Southern France, or Iceland) that is best explored with your own transportation.
To really get out and see everything the area has to offer, rent your own bike or car and drive around. My fondest memories were getting off the main roads on the back of my taxi driver's bike and wishing I had my own ride.
Use Discover Cars to find the best deal on your rental.
3. Drivers can be hired and prices shared – Since I didn't have my own transportation, I had to hire drivers a lot. That's expensive, but it was the only way to get to the national parks and ruins I wanted to see as most of the parks and ruins are far outside the cities. However, drivers all charge set prices, so you can share tuk-tuk or car hire costs with new friends!
4. Tap into the expat community – Isaan is filled with English teachers and older expats. If you want to break into the local scene, you can find a lot of hosts on Couchsurfing, as well as people who will show you around. Expat resources, including Facebook groups like Isaan Farang can also be helpful for getting up-to-date information on wherever you're headed.
5. National parks are far from cities, and day tours are hard to organize – See points #2 and #3 for this.
6. English is not widely spoken – Since there are fewer tourists, there is going to be a bigger language barrier. You'll be able to get around but expect to use more hand gestures, pointing, and language dictionaries! If possible, download Thai to your Google Translate app so you can access it both online and offline in case you don't have mobile data.

How Much Does Isaan Cost?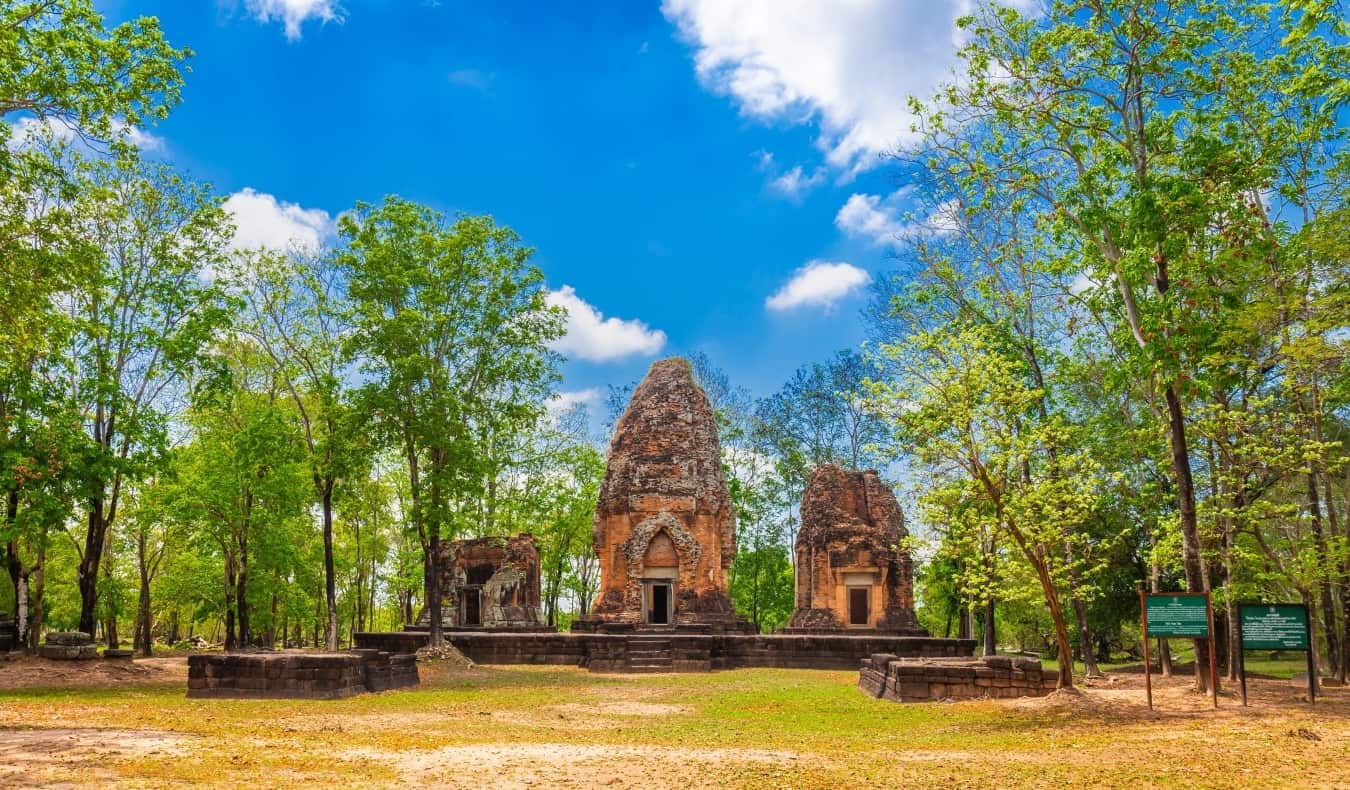 Compared to other parts of Thailand, Isaan is SUPER cheap and quite a bargain, especially when compared to the other parts of the country. While you won't find many hostels here as there isn't a well-established tourist trail, budget hotels and guesthouses are extremely cost-effective.
I averaged around 900 THB a day during my trip. That included only private rooms, hiring motorbikes to take me around (see points above), and drinking a few too many beers with my friends who live in the region. Post-COVID, prices will be a bit higher, but here are some approximate prices to get you started:
Dorm bed: 200 THB
Private room with bathroom: 450 THB
Motorbike hire for the day: 500 THB
Short distance train rides: 50 THB
Local bus ticket: 10 THB
Car hire for the day: 1,200 THB
Phimai Historical Park: 100 THB
National Park fees: 50-200 THB
Som tam and rice: 40 THB
Soup from a street vendor: 35 THB
Meal at a casual sit-down Thai restaurant: 90 THB
Domestic beer: 60 THB
A daily budget of 600-800 THB would be plenty for Isaan if you were to stick to dorm rooms where available and cheap guesthouses, street food, and buses (or had your own transportation).
If you were hiring drivers, wanted more Western meals, a few more beers, or only private rooms with A/C, I would budget 900-1200 THB per day.
***
I wish I had spent more time in Isaan. I loved it and I strongly, STRONGLY encourage you to go there to see what Thailand is like away from the massive tourist industry and the "banana pancake" trail filled with backpackers. It's the cheapest area of Thailand and, to use a cliché, the most "authentic."
Visit it.


Get the In-Depth Budget Guide to Thailand!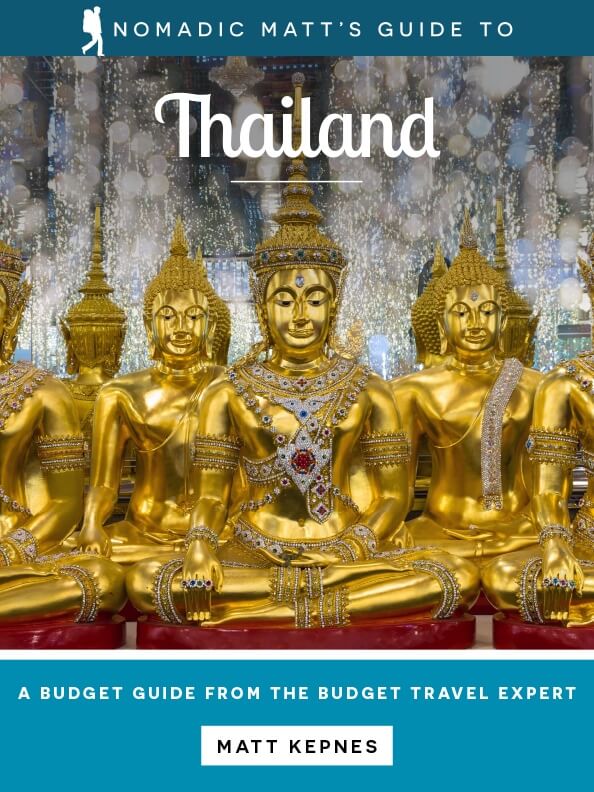 My detailed 350+ page guidebook is made for budget travelers like you! It cuts out the fluff found in other guidebooks and gets straight to the practical information you need to travel around Thailand. You'll find suggested itineraries, budgets, ways to save money, on and off-the-beaten-path things to see and do, non-touristy restaurants, markets, bars, safety tips, and much more! Click here to learn more and get your copy today.
Book Your Trip to Thailand: Logistical Tips and Tricks
Book Your Flight
Use Skyscanner to find a cheap flight. It's my favorite search engine because as it searches websites and airlines around the globe so you always know no stone is left unturned!
Book Your Accommodation
You can book your hostel with Hostelworld as they have the biggest inventory and best deals. If you want to stay somewhere other than a hostel, use Booking.com as they consistently return the cheapest rates for guesthouses and cheap hotels.
Don't Forget Travel Insurance
Travel insurance will protect you against illness, injury, theft, and cancellations. It's comprehensive protection in case anything goes wrong. I never go on a trip without it as I've had to use it many times in the past. My favorite companies that offer the best service and value are:
Looking for the Best Companies to Save Money With?
Check out my resource page for the best companies to use when you travel. I list all the ones I use to save money when I'm on the road. They will save you money when you travel too.
Want More Information on Thailand?
Be sure to visit our robust destination guide on Thailand for even more planning tips!