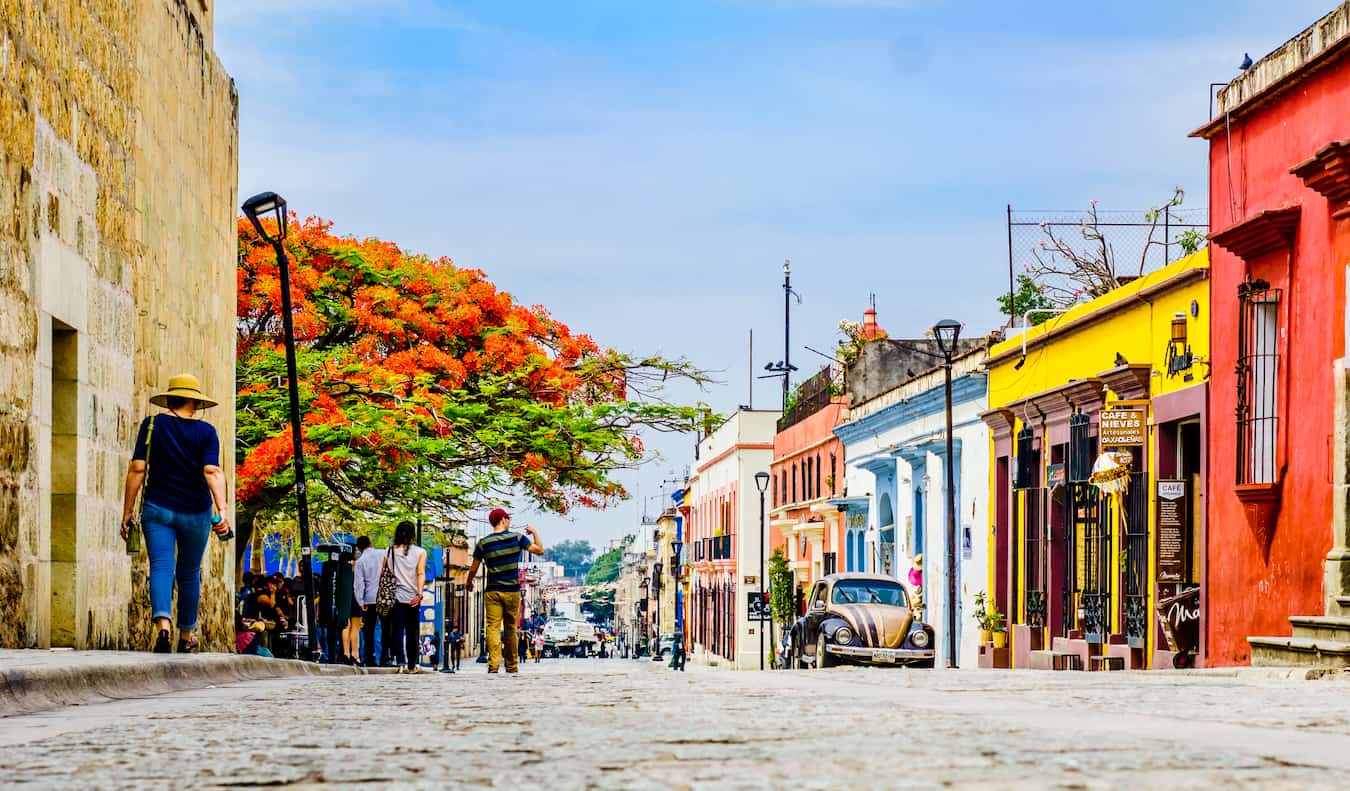 Posted: 8/23/23 | August 23rd, 2023
From Mayan ruins to lush jungles to pristine beaches, Mexico is an amazing — but often overlooked — destination.
Sure, lots of people visit the resort hot spots along the coast, but there is much more to the country than all-inclusive resorts.
Admittedly, I was late to exploring Mexico. It wasn't until recently that I finally traveled beyond the infamous tourist meccas of Cancún and Tulum. But when I did, I fell in love.
Mexico City is a world-class destination bursting with arts and culture, and the booming mezcal industry in Oaxaca (along with its top-notch culinary scene) has made it one of my favorite places in the world.
Mexico is an amazing country to backpack around, drive through, or just vacation in. There's an endless variety of things to see and do, and the locals are some of the friendliest people on the planet.
Yet the country is constantly tagged in the media as being unsafe. Drugs, corruption, cartels — the list goes on.
While it's true Mexico has its struggles (it ranks in the top 20 when it comes to homicides per capita), the majority of violent crime is gang-related. That means as a regular traveler, you won't need to spend your days looking over your shoulder.
However, there are some things to keep in mind when you visit Mexico. Here's everything you need to know to stay safe and have fun in Mexico.
Is Mexico safe for solo travelers?
Mexico is safe for solo travelers, though it never hurts to travel in groups if you're going out at night. Sharing taxis is also a good choice, as there is always safety in numbers. But overall, solo travelers don't need to be perpetually on guard here. Just take the standard precautions (keep your valuables secure, always be aware of your surroundings, etc.) and you will avoid most of the common pitfalls in Mexico.
Additionally, learning some Spanish will go a long way in helping you stay safe, as you'll be better able to fit in and understand what is being said around you.
Is Mexico safe for solo female travelers?
Mexico is safe for solo female travelers as long as they take the same precautions they would elsewhere. This includes things like keeping an eye on your drink at the bar and avoiding walking around alone at night (especially after drinking).
Moreover, consider booking centrally located accommodation so you'll be staying in a well-lit area. Try to avoid wearing flashy jewelry or flaunting your electronic devices as well, since most petty crimes are crimes of opportunity.
Lastly, ignore catcallers, should that be an issue. They can become aggressive, so it's best to just ignore them if you encounter them.
Are taxis safe in Mexico?
Generally speaking, taxis in the major tourist areas — from Mexico City to Oaxaca to Cancún — are safe and reliable. Just make sure you're getting in a legitimate, authorized taxi. When in doubt, have your accommodation call and order a taxi for you.
Just be aware that not every city has taxis that use meters, so make sure you ask about the price in advance if there is no meter.
As a general rule, avoid flagging down random taxis, as they are not always legit. When in doubt, opt for Uber (if it's available) or Didi, which is the local version of Uber. Overall, both are safe to use, though be aware that in some tourist areas (especially Cancún), taxi drivers are actively protesting Uber, which has occasionally led to altercations with tourists caught in the middle.
If you're unsure whether Uber is safe to use in a certain area, just ask at your accommodation.
Is renting a car safe in Mexico?
Overall, it's safe to rent a car in Mexico. Always follow the speed limit and rules of the road, however, as it's not uncommon for police to stop vehicles for minor infractions in hopes of a bribe.
Additionally, it's best to avoid driving at night, as that is when carjackings are most likely to take place.
While every region is different, the best place to rent a car is on the Yucatán Peninsula. The roads are generally well maintained, and the region is relatively safe for driving and exploring off the beaten path.
For the best rental car prices, use Discover Cars.
Is the tap water safe in Mexico?
In most places, the tap water in Mexico is not safe to drink. While Mexico's purification and treatment systems have improved, it's still best to avoid drinking tap water and drinks with ice (unless the ice is made from filtered water). You can get away with it in Puerto Vallarta, but in most other regions you'll want to avoid it.
While it's fine to shower, you'll likely want to avoid brushing your teeth with tap water, just to be safe.
Since single-use plastic is bad for the environment, bring a water filter. LifeStraw makes reusable bottles with a built-in filter so you can ensure that your water is always clean and safe.
Can I walk around at night in Mexico?
Most of the popular destinations in Mexico have tourist zones in which the majority of attractions and restaurants are located. These are generally safe to explore at night, though you'll want to make sure your valuables are secure and that, whenever possible, you travel in a group. Even in non-tourist zones, you'll be fine too. Mexico has a night culture so lots of people are out and about in the evening meaning there's a lot of eyes on the streets. More people = less chance for crime.
But always double-check with your accommodation on arrival to see if there are any areas you shouldn't go to at night (or during the day).
Are there areas in Mexico should I avoid?
Unfortunately, there are. Ciudad Juárez, Zacatecas, Sinaloa, Guerrero, Tamaulipas, and Colima are generally considered the main places to avoid in Mexico. Does that mean they are open war zones and you'll be mugged or killed on arrival? Of course not. But in these destinations, safety is a definite concern — even for locals. This is where you will find a lot of the cartel activity and I wouldn't recommend visiting these places.

9 Safety Tips for Mexico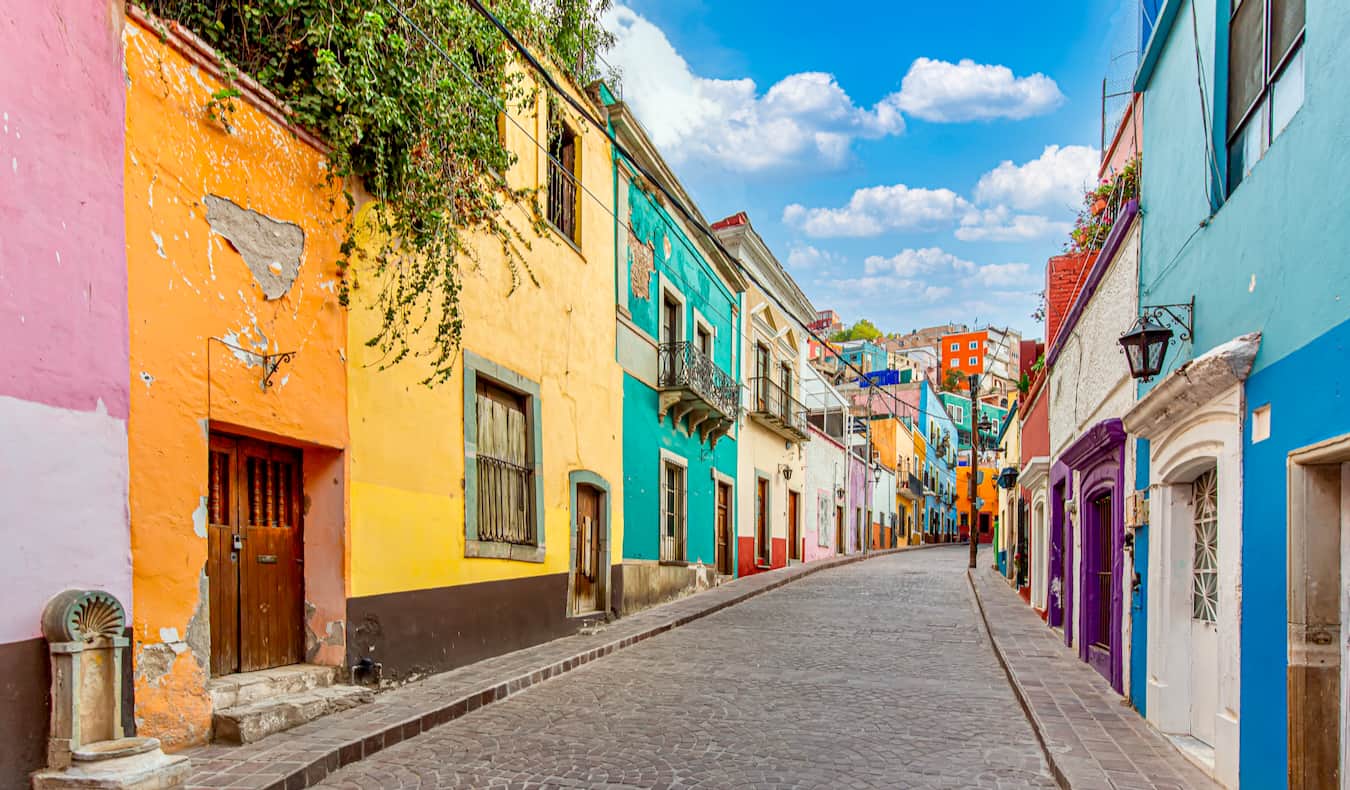 1. Get a Mexican SIM card – Having a working phone is essential in case of an emergency. If you're from the US, you may have cell phone service while in Mexico at no additional cost. If not, consider picking up a Mexican SIM card when you arrive. You'll get better coverage and be able to access maps whenever you need them. They're cheap too, costing around $10 USD.
2. Only drive during the day – If you rent a car, stick to driving during the day. Carjackings are common but usually happen at night. While there are lots of government checkpoints to help keep things safe, it's better to be safe than sorry.
3. Learn some Spanish – The more Spanish you know, the easier you'll be able to fit in. Moreover, should something happen, you'll be able to call for help more easily. Learn a few practical words and phrases before your trip.
4. Don't dress flashy – Flaunting jewelry, expensive phones, or laptops is a sure-fire way to be targeted by criminals. Do your best to fit in by not wearing jewelry and keeping your phone out of reach unless you absolutely need it.
5. Don't do drugs – Mexico has a cartel problem, and that is fueled by recreational drug users. Buying drugs directly supports the cartels and puts Mexican citizens at risk. Do not do drugs here.
6. Don't drink the water – While most restaurants and cafés use filtered water for their drinks, ice is another matter. Always ask if you're unsure, or stick to drinks without ice. Avoid using tap water for brushing your teeth too, although it's fine for showering. Use a bottle with a filter like LifeStraw to purify your water before drinking it.
7. Trust your gut – If a food stall or restaurant looks unsanitary, it probably is. On the other hand, if you're unsure of where to eat, pick the taco stand with the longest queue. If there's a huge line, it's probably because the food is great. Locals know the best places to eat, so trust their choices!
8. Be mindful of your money – Don't carry every peso you have in your wallet or pocket. Spread it around (some in your wallet, some in the hotel safe, some in your backpack), so that if someone steals your wallet or robs you, you'll still have money elsewhere.
9. Be careful when using ATMs – Only use ATMs inside a bank. Robberies are much more common at outdoor ATMs, and skimmers can be placed on outdoor ATMs (to steal your PIN). To stay safe, only use indoor ATMs.
10. Avoid hurricane season – Hurricane season in Mexico typically lasts from June to November. Tropical storms and hurricanes (on both the Pacific and Atlantic coasts) can result in flooding, landslides, and other disruptions. They are particularly common around Cancun. If you visit during this time, make sure you have suitable travel insurance that covers things like delays, interruptions, and injuries caused by natural disasters.

So, Should You Visit Mexico?
Absolutely! I visit multiple times each year and always love my time there. It's affordable, the food is amazing, and there is a ton to see and do. While I was late to the game on Mexico, I'm definitely a convert now and can't recommend it enough. Whether you're a budget or luxury traveler, travel newbie or veteran, you'll find plenty to enjoy here.
Before you go, buy travel insurance. We never think that something is going to go wrong on trips. But it does sometimes — which I've learned from experience. I've popped an eardrum, had my gear break, and lost my luggage.
While it's not fun to think about, bad things can happen while you're traveling. That's why I never leave home without travel insurance. You shouldn't either — especially if you're heading to Mexico. For just a couple of bucks a day, you'll get a safety net that ensures that you won't go bankrupt should something bad and unexpected happen. Don't cheap out on your health and safety. It's not worth the risk.
Here's everything you need to know about picking a comprehensive insurance plan.
***
Mexico is a vibrant and lively destination, perfect for foodies, road-trippers, resort-goers, party animals, and everyone in between. It's a fun place to let loose and soak up the sun.
Just make sure you follow the tips above so that you can enjoy your trip safely and avoid some of the more common pitfalls. While the country is not nearly as dangerous as the media makes it seems, it's always better to be safe than sorry. By following the advice above, you'll be able to stay safe while making the most of your visit.
Book Your Trip: Logistical Tips and Tricks
Book Your Flight
Find a cheap flight by using Skyscanner. It's my favorite search engine because it searches websites and airlines around the globe so you always know no stone is being left unturned.
Book Your Accommodation
You can book your hostel with Hostelworld. If you want to stay somewhere other than a hostel, use Booking.com as it consistently returns the cheapest rates for guesthouses and hotels.
Don't Forget Travel Insurance
Travel insurance will protect you against illness, injury, theft, and cancellations. It's comprehensive protection in case anything goes wrong. I never go on a trip without it as I've had to use it many times in the past. My favorite companies that offer the best service and value are:
Want to Travel for Free?
Travel credit cards allow you to earn points that can be redeemed for free flights and accommodation — all without any extra spending. Check out my guide to picking the right card and my current favorites to get started and see the latest best deals.
Need Help Finding Activities for Your Trip?
Get Your Guide is a huge online marketplace where you can find cool walking tours, fun excursions, skip-the-line tickets, private guides, and more.
Ready to Book Your Trip?
Check out my resource page for the best companies to use when you travel. I list all the ones I use when I travel. They are the best in class and you can't go wrong using them on your trip.