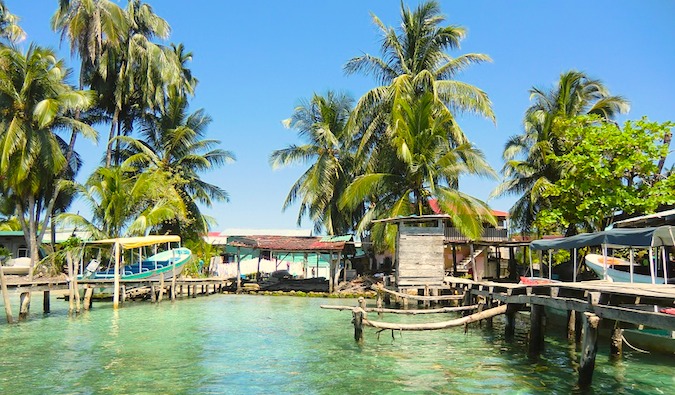 Posted: 12/16/2008 | December 16th, 2008
This month's interview is from Moon Guidebook author William Friar. He is their Panama author and shares his insights on this rapidly developing country and what he thinks is in store in the future.
Nomadic Matt: How did you end up as a guidebook writer?
William Friar: This will really annoy anyone who's trying to break into guidebook writing, but I'd never even thought about it until a publisher found me and offered a contract for an adventure-travel guide to Panama. I'd grown up there and had recently published a coffee-table book about the Panama Canal, which helped establish my credibility. I was also a newspaper reporter, which suggested I could write and maybe even make the occasional deadline.
The pay was pathetic but somehow I got hooked. I've now written three books just on Panama — the second edition of my Moon Handbooks guide came out in November.
I always think each project is going to be my last, but I keep coming back to guidebook writing. My wife is from the UK and when we got married there a couple years back I even wrote a little guidebook to the city for our wedding guests.
Is guidebook writing as glamorous as people would like to think it is or is it one hard-working, labor-intensive job? It seems to me to fall into the labor-intensive category.
There's nothing glamorous about the actual work. When I'm on the road, I often spend 12 hours a day, seven days a week poking around. That can mean everything from checking out attractions, restaurants, hotels, launderettes, to hanging around bus stations interviewing drivers so I can nail down schedules no one's ever bothered to write out.
Everything you do and see is part of the job, so you never clock out. If you're serious about what you do, you also do so much research you feel like a grad student. I spend countless hours combing through newspapers, out-of-print histories, environmental reports, obscure websites in English and Spanish. In a place like Panama, especially, solid information can be hard to find on all kinds of subjects.
If you're doing adventure-type writing, life can also be a bit dangerous. I can spend six months doing things like jungle hikes, river rafting, flying in scary little planes, and wandering around dodgy areas of cities. That's fun for a short holiday, but spending day after day doing foolish things greatly increases the odds of something bad happening to you.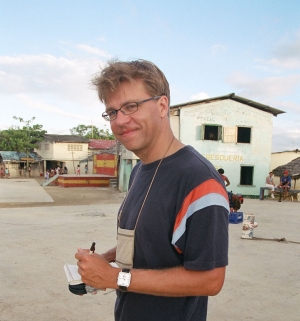 It's funny when I befriend people during my travels and it slowly dawns on them my job is not as romantic as they thought. I remember this guy in Bocas del Toro who was lounging in a hammock and said to me, "You know, Bill, guidebook writing is beginning to look an awful lot like work."
All that said, being a guidebook writer can be a blast at times. I've seen and done things I would never have done if I hadn't felt obliged to trek to the end of every road and try every sketchy experience I possibly could.
Do you think the Internet will change how people get travel information in ways that make paper guidebooks obsolete?
The Internet is already changing the way people travel. It's possible to find information online–even for the most out-of-the-way places–that a few years ago you'd only get from guidebooks. It's also democratizing travel writing: travel-review sites like tripadvisor.com lets you survey many travelers' opinions instead of having to rely on the judgment of some guidebook writer.
So I think the challenge to guidebook writers may go far beyond which particular medium ends up being used for their writing. I think what's probably going to happen is that paper guidebooks and the Internet will begin to converge, or at least work in tandem much more than they do today. Guidebooks are at least slightly out of date before they're even shipped to bookstores; that's unavoidable given the lag time in getting a book published and distributed. The Internet, of course, allows instant publication and distribution. Finding ways to update guidebooks through the Internet would extend their useful life. The Internet is also a way to refer readers to more content, images, and maps than could ever fit into an affordable paper guidebook that's smaller than a phonebook.
One simple thing I'm about to do is launch a website (Panama Guidebooks) specifically for the new edition of my Moon guidebook to Panama. A section will list changes in Panama–places that have closed, new places that have opened, updated prices, and so on–as soon as I get the information. The section will be formatted so travelers can print out what interests them and carry it as an addendum if they like. It will also contain extensive photo galleries and give travelers a chance to ask me questions and offer advice to other travelers.
I like to think that each guidebook has a personality. LPs are marketed to backpackers, Rough Guides focus on history and culture, DK has those great 3d drawings. What is the personality of your book?
The Moon Handbooks series traditionally has been known for two things: being encyclopedic and having real personality. Thankfully, in recent years they've moved away from being so compulsively inclusive. Moon Handbooks are still designed to appeal to a broader range of budgets and interests than other series, which tend to be more narrowly focused. But they're now more concise, and a redesign in the last couple of years has made it a lot easier to find what the author considers to be the best that each destination has to offer. I think the redesign has made the books more attractive and user-friendly.
For my own Moon guidebook, I think readers can feel my genuine love for Panama and what it has to offer. But there's now a lot of hype about the place from people with something to sell–usually real estate or tourist services–and I try to cut through that. People will enjoy their experience a lot more if they have a realistic idea of what to expect. If travelers should avoid a place or an experience, I'll tell them straight out. I also try to write with a sense of humor and tolerance, which I think are key to enjoying a country like Panama.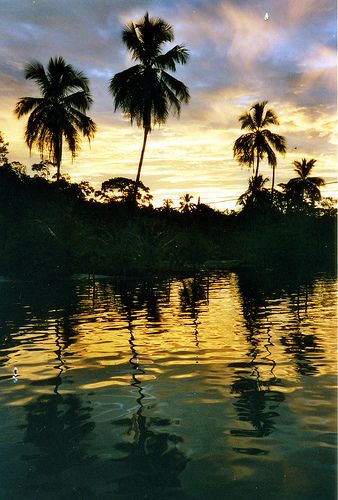 Panama has become a big tourist destination now as well as a popular retirement destination. Do you view this as a good thing? What are some of problems that have arisen from this rise in tourism.
Panama is still far from being overrun with tourists in the way that, say, Costa Rica is. It's still easy to find a beach or island you can have entirely to yourself or spend the night in a village that's hardly ever seen a tourist, even Panamanian ones.
But Panama is definitely beginning to take off. It's got great natural beauty and an astonishingly rich history; there's a lot to see and it's easy and affordable to get around. Retirees are moving there because it's relatively inexpensive and it has clean water, good infrastructure, a dollar economy, great medical care, and a pleasant climate. Any influx of foreigners will inevitably bring a rise in rip-offs and crime, and Panama has seen some of that, though not nearly as much as one might fear.
The construction boom there has been so huge there's a shortage of sand for construction. The last time I was in Bocas del Toro, I watched as workers shoveled beach sand into pickups day and night for use in building projects. It's illegal, but complaints weren't having any effect. If Panama isn't careful, greed, corruption and short-term thinking will destroy the great natural beauty that makes it such an appealing place.
Panama still gets a bad rap. The majority of Americans view it as the dangerous country from the '80s. Why has that myth been perpetuated for so long, even though more Americans go there now?
I think most Americans don't have an image of Panama at all. About the only thing they know is there's some kind of canal there. But it's true that to the extent gringos have an image, it's of cocaine, snakes, tropical diseases, and Noriega.
Why hasn't that image changed yet? Partly because Panama has done a lousy job of promoting itself, and it still has mixed feelings about encouraging tourism. Panamanians themselves worry about having their paradise wrecked. Tourism is a lot less important to its economy than it is to its neighbors, who tend to rely on tourists and farming and little else. Most people don't realize this, but Panama is the richest country in Central America. It has the canal, an international banking sector, the second largest free-trade zone in the world, ship registration, etc. Agriculture is a small part of its economy, and tourism is a relatively new venture.
Also, not enough Americans have made the trip and gone home to spread the word about what Panama's really like–it hasn't reached that tipping point yet. Travelers tend to flock to the trendy place of the moment. When people discovered that Costa Rica was a nice place to visit, everyone started flooding there. By now, it's practically impervious to bad PR, whatever the reality. Those who know both countries tend to think Panama has more to offer, and it certainly is far less touristy. But it's going to take a long time for that reality to overcome the hype.
If you had to pick three must-see things in Panama, what would they be?
First, the Panama Canal. It really is a wonder of the world, and endlessly fascinating. There's nothing like it in the world.
Second would be the Bocas del Toro archipelago, a group of Caribbean islands that are spectacularly beautiful and have a funky charm that hasn't yet been homogenized. It's become a bohemian destination for international backpackers, but it's easy to get away from the partiers and into a hammock by a quiet stretch of beach.
Third is the western highlands, especially the town of Boquete. It's got a cool climate and a garden setting that's appealing to a lot of foreign retirees, but it's also got natural attractions like world-class river rafting, quetzal-spotting, and giant national parks.

You can read more about William Friar and Panama in his guidebook or by following him on Twitter @PanamaGuide.


Book Your Trip: Logistical Tips and Tricks
Book Your Flight
Find a cheap flight by using Skyscanner. It's my favorite search engine because it searches websites and airlines around the globe so you always know no stone is being left unturned.
Book Your Accommodation
You can book your hostel with Hostelworld. If you want to stay somewhere other than a hostel, use Booking.com as it consistently returns the cheapest rates for guesthouses and hotels.
Don't Forget Travel Insurance
Travel insurance will protect you against illness, injury, theft, and cancellations. It's comprehensive protection in case anything goes wrong. I never go on a trip without it as I've had to use it many times in the past. My favorite companies that offer the best service and value are:
Want to Travel for Free?
Travel credit cards allow you to earn points that can be redeemed for free flights and accommodation — all without any extra spending. Check out my guide to picking the right card and my current favorites to get started and see the latest best deals.
Need Help Finding Activities for Your Trip?
Get Your Guide is a huge online marketplace where you can find cool walking tours, fun excursions, skip-the-line tickets, private guides, and more.
Ready to Book Your Trip?
Check out my resource page for the best companies to use when you travel. I list all the ones I use when I travel. They are the best in class and you can't go wrong using them on your trip.