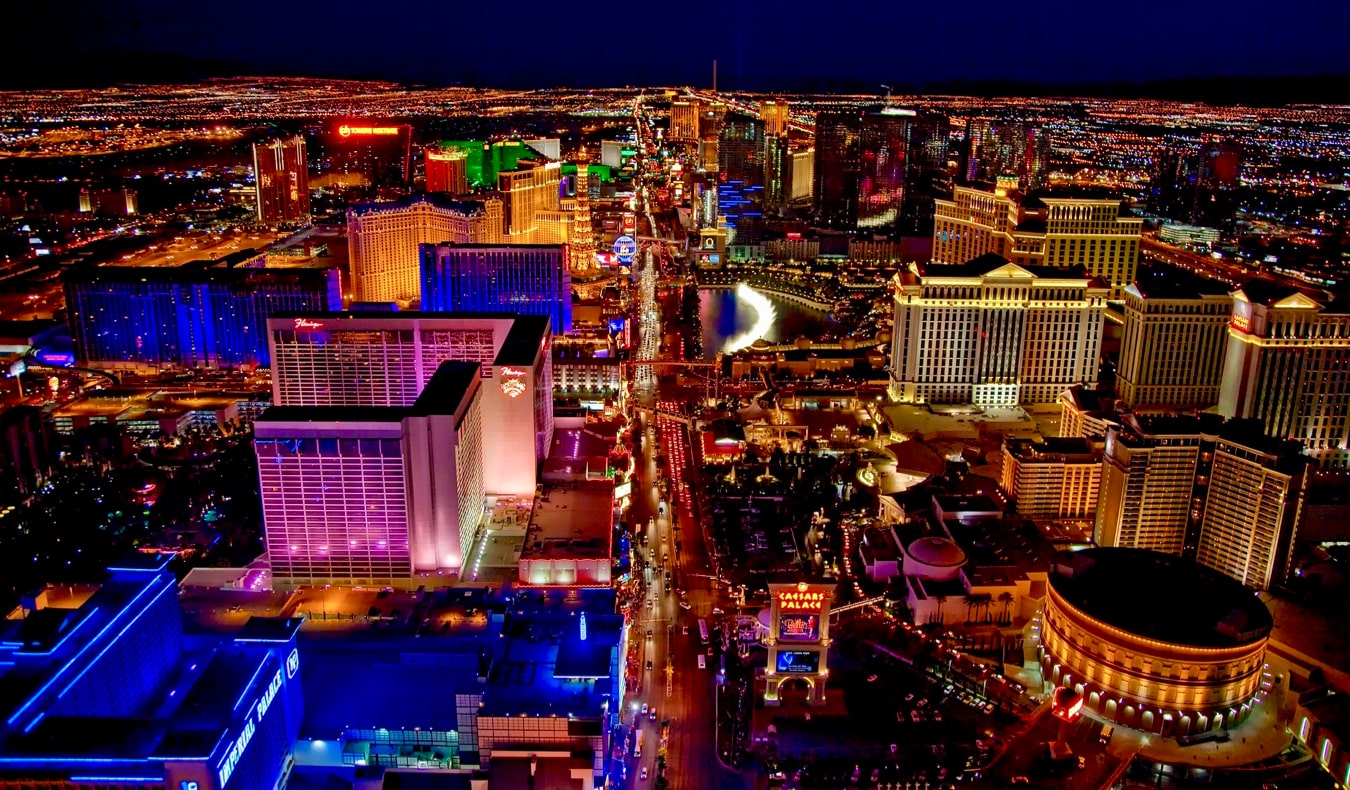 Posted: 7/31/2023 | July 31st, 2023
If you're like me, you probably have preconceived notions of certain destinations. Whether from books, movies, magazines, or blogs, whenever we think of these places, certain scenes, sounds, smells, and images appear in our heads — even if you've never been to them.
It's a natural human trait.
We use existing information to form an opinion and fill in our blind spots.
If you asked me what Beijing is like, I'd say it was polluted, crowded, and chaotic. I imagine not being able to see the building in front of me, streets packed with people, chaotic markets (give me all that food, though!), insane traffic, and lots of people riding bicycles.
But I've never been to Beijing, so I really have no idea. That's just the image I have in my head from reading and hearing about the city over the years.
Last month, I asked on Twitter what popular places people wouldn't visit and why. Vegas came up a lot. So did Disney parks, Paris, Mexico, and India.
In the same way I have a preconceived image of Beijing, people had preconceived images of these places.
But what surprised me the most was not the destinations but how their reasons were based on sensational headlines and cultural stereotypes.
Those stereotypes defined these destinations so much that people didn't even want to see if they were right or wrong (they are mostly wrong).
People didn't want to go to Vegas because they thought it was all casinos and the Strip, Mexico or India because of safety concerns, or Paris because of the crowds and "rude French people."
Let's take Vegas for example. Why don't people want to visit? Here's some responses:







It's true that the Vegas Strip is a shitshow of people gambling, getting drunk, and being obnoxious and/or just generally weird. Everything is fake, expensive, and designed to get you to spend money at the casino and in overpriced restaurants.
But gambling is not the only thing to do there, even on the Strip. There's more to this city of over two million people. For example, here is a sample of what you can do that doesn't involve casinos, drinking, or spending a lot of money:
The Mob Museum – This is an awesome showcase of Sin City's turbulent past and its connection to the mafia.
The Neon Museum – This eclectic outdoor graveyard for hundreds of the city's famous neon signs from the old casinos is really an awesome experience. Ideally, go around sunset.
Fremont Street – This is Old Las Vegas. Yes, it does have historic casinos, but also buskers, street artists, open-air concerts, and tons of interesting people-watching! A four-block canopy covers much of the street, on which there are regular light shows as well. You can also take a zip line over the street itself.
Red Rock Canyon – Take a break from the city for some scenic hiking and biking trails just 30 minutes from town.
Hoover Dam and Lake Mead – Under an hour east of Vegas is Hoover Dam, this a massive feat of engineering spanning over 1,200 feet and standing 700 feet tall. Lake Mead, a by-product of the dam, is great for swimming, kayaking, and other water activities. You can also take a guided tour of the dam itself (for $30 USD).
The National Atomic Testing Museum – An affiliate of the Smithsonian Museum, this exhibition north of town documents the history of nuclear testing in Nevada (over 900 nuclear bombs were detonated in the state). There's also a separate exhibit for Area 51 too (the truth is out there!).
The Arts District – This area is full of galleries, thrift and vintage stores, theatres, and music venues and is the cultural heart of the city.
The Haunted Museum – This paranormal museum is full of allegedly cursed objects, such as haunted dolls and paraphernalia owned by serial killers. There are 30 rooms full of all kinds of oddities, and the house itself is said to be haunted too.
You can go an entire trip without ever stepping foot on The Strip or in a casino.
Yet, for so many, it is as if "Vegas = gambling = The Strip" and nothing else exists. The image of Las Vegas portrayed in the media is one of Bacchanalian debauchery. That's all we see.
I used to think the same way.
Before I first visited Las Vegas, I just thought it was all party, party, party. But the more I left the Strip, the more I saw a vibrant city with a lot to more offer than just gambling and drinks. I realized that the stereotypes of Vegas were wrong.
Similarly, while there are serious issues in Mexico, you're unlikely to get kidnapped or robbed on your trip to Cancún — most of the danger in Mexico revolves around drugs. And, as I've said before, Paris isn't a touristy destination with rude people. The French aren't more or less rude than anyone else in the world. But if you only deal with the ones in the tourist industry handling large numbers of tourists, your image is going to be of "rude French people." Because they are probably sick of people asking the same questions over and over again. But you can encounter that throughout the world in touristy areas. It's not limited to Paris.
Everyone has their own list of destinations they aren't interested in going to. I don't have a strong desire to see Saudi Arabia, and I've developed some asthma issues that have pushed China and India down my "must see" list due to their pollution (but they are still on my list).
But, before you write off a destination, consider the reason why.
If your inclination is to write it off because you think it is a certain based our cultural stereotype of a place, reconsider.
Research a destination before you pigeonhole it based on what the media says about it (or part of it).
Destinations are always more than the pop culture images of them. That's the point of travel. To peel back the layers and really discover what makes a place tick. Look beyond mainstream perception.
Because it's sometimes the places we expect the least from that end up often become the most memorable.


Book Your Trip: Logistical Tips and Tricks
Book Your Flight
Find a cheap flight by using Skyscanner. It's my favorite search engine because it searches websites and airlines around the globe so you always know no stone is being left unturned.
Book Your Accommodation
You can book your hostel with Hostelworld. If you want to stay somewhere other than a hostel, use Booking.com as it consistently returns the cheapest rates for guesthouses and hotels.
Don't Forget Travel Insurance
Travel insurance will protect you against illness, injury, theft, and cancellations. It's comprehensive protection in case anything goes wrong. I never go on a trip without it as I've had to use it many times in the past. My favorite companies that offer the best service and value are:
Want to Travel for Free?
Travel credit cards allow you to earn points that can be redeemed for free flights and accommodation — all without any extra spending. Check out my guide to picking the right card and my current favorites to get started and see the latest best deals.
Need Help Finding Activities for Your Trip?
Get Your Guide is a huge online marketplace where you can find cool walking tours, fun excursions, skip-the-line tickets, private guides, and more.
Ready to Book Your Trip?
Check out my resource page for the best companies to use when you travel. I list all the ones I use when I travel. They are the best in class and you can't go wrong using them on your trip.