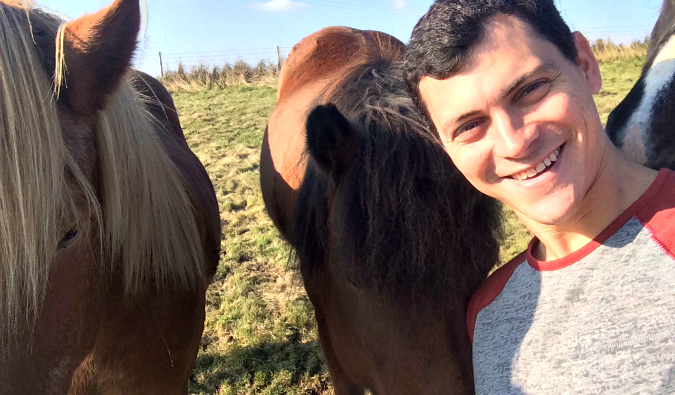 Posted: 10/20/2011 | October 20th, 2011
Recently, a commenter remarked on a post:
I do wonder after so many years of travel [that] you don't seem to have been to that many places, and I would have to say also that many of your destinations are pretty "safe," well-trod places.
I told him we all go where we most desire to go, and my destinations are based on that. This turned into a debate about giving travel advice, what makes an authentic traveler, and a few other subjects. In one of his last comments, he said:
I'm not saying you aren't a traveler, but you are a boring traveler… and I do wonder why you make all this fuss about yourself. And yes, there is more authentic travel, and then there is safe, boring, gap-year circuit travel. Do you think Marco Polo would have been as revered a traveler, if instead of crossing the silk route into China, he instead hung out in backpacker hostels for years, hitting on young, impressionable girls and drinking beer in the sun?
I've met a lot of travelers who disparage the route others take, and I can't stand it. Yes, I'll give you my suggestions and tips on what to see and do in Berlin. I'll give you tips about how you can travel cheaply based on my experience. I'll think out loud about the nature of travel and my personal thoughts on it as a way to help me hash out my feelings. If you want to read along and comment, all the better.
But I'll never make accusations about where you decide to go. That's your own personal choice. I find it extremely condescending when travelers talk down to others because of their destination choices. I see this all the time on the backpacker trail. I don't believe there's any such thing as must-see or must-do when you travel.
Because you travel for you and I travel for me.
I go to destinations based on the order in which I want to see them.
I skip some towns and countries because it makes me happy.
I hang out in hostels with other travelers because I enjoy it.
I eat sushi around the world because it brightens my day.
I don't go to some countries because I don't feel like it.
Travel is a highly personal experience.
I don't care where you go or what you choose to see or skip.
I don't care if you went away for a year but never got past your first destination because you simply fell in love with it or someone there.
I couldn't care less if you boozed it up all through Southeast Asia and the closest you got to seeing a local was the guy serving you beer.
It's not what I would do, and I may write a post about why I think you shouldn't either. But that's my opinion and if you decide to do it anyways, good for you.
Why?
Because the only thing about travel that matters is that it makes YOU happy and brings YOU joy.
As Mark Twain said, "Twenty years from now you will be more disappointed by the things you didn't do than by the ones you did do. So throw off the bowlines. Sail away from the safe harbor. Catch the trade winds in your sails. Explore. Dream. Discover."
Your journey is your own.
Enjoy it however you want.
Even if that just means spending a week drinking at a resort in Cancún.
How to Travel the World on $50 a Day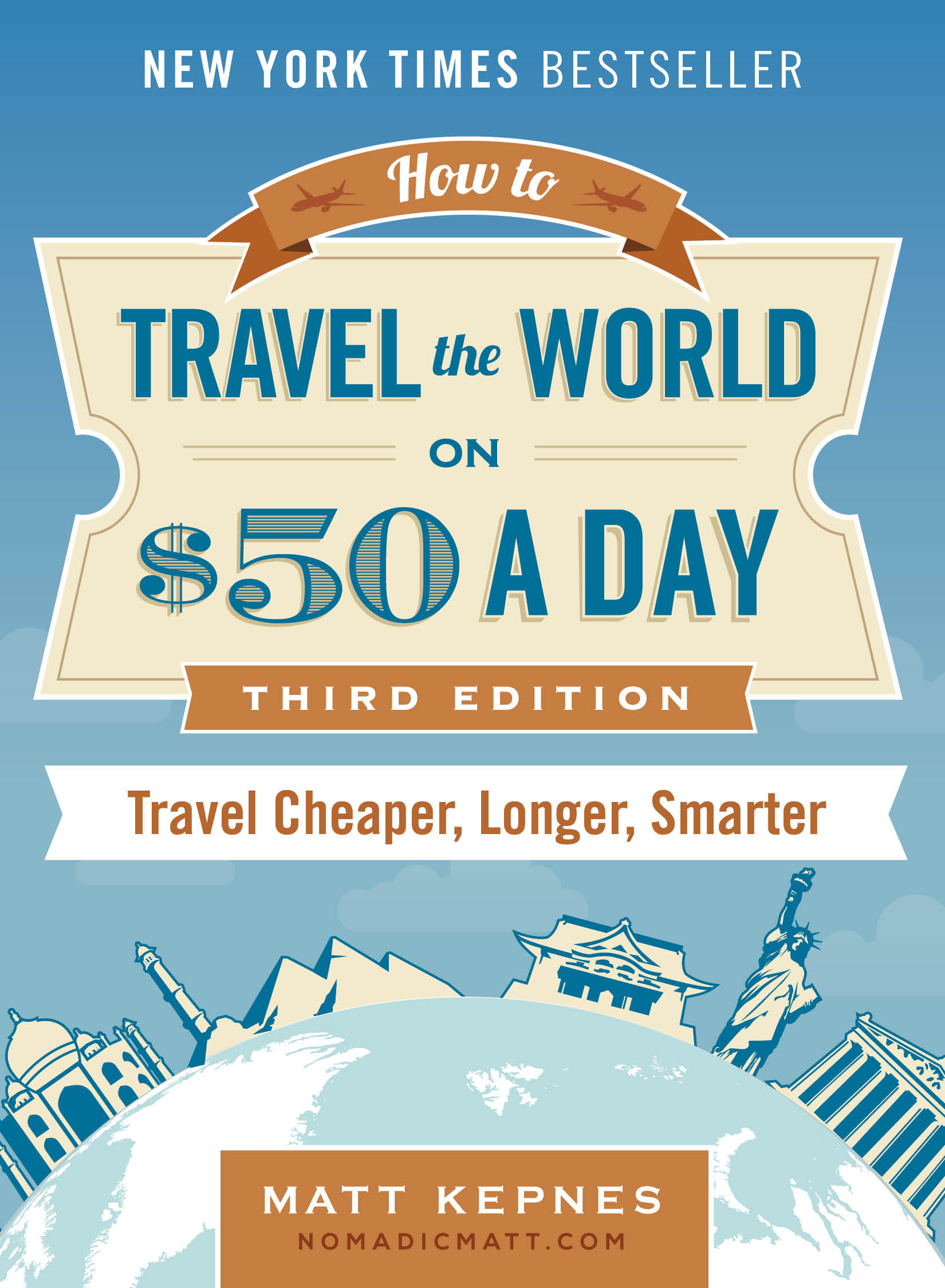 My New York Times best-selling paperback guide to world travel will teach you how to master the art of travel save money, get off the beaten path, and have a more local, richer travel experiences.
Click here to learn more about the book, how it can help you, and you can start reading it today!