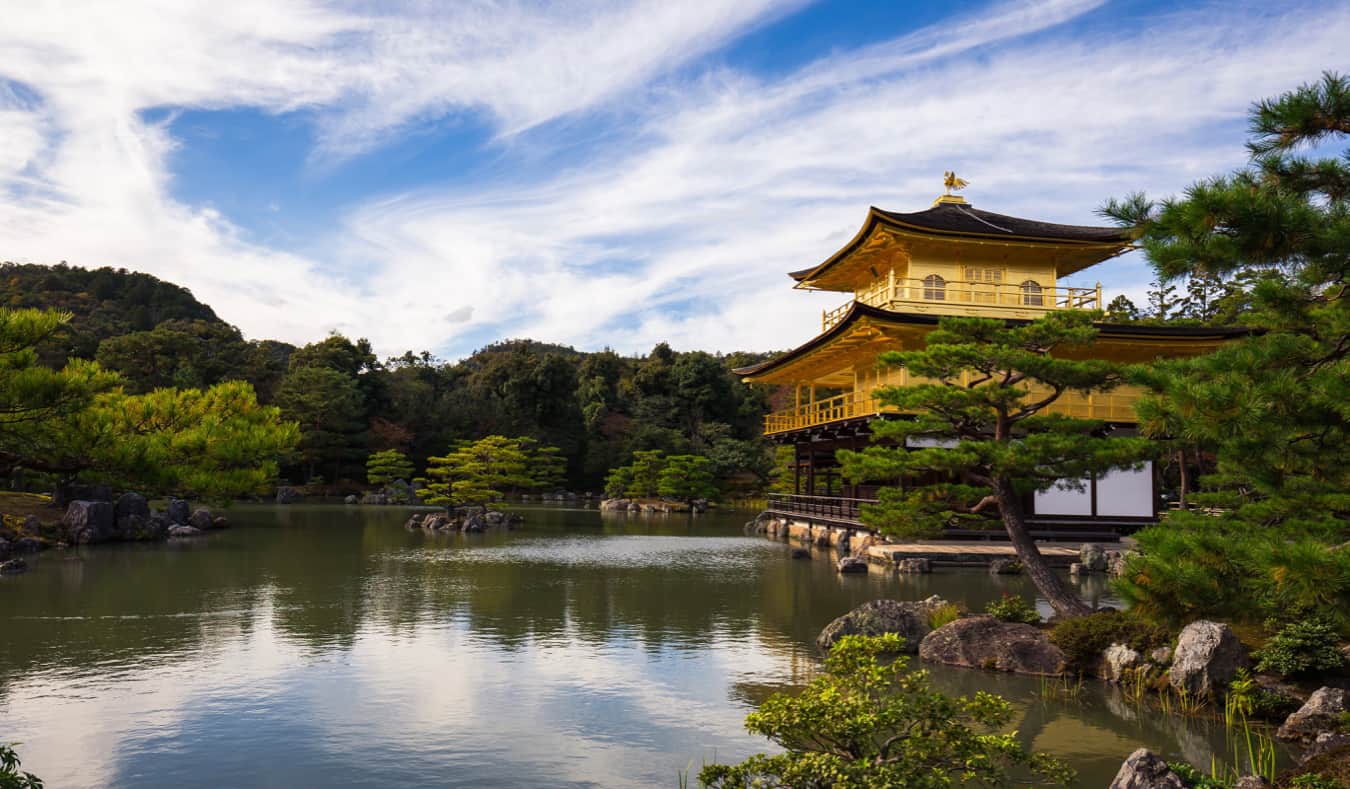 Updated: 11/19/20 | November 19th, 2020
For years, I put off traveling to Japan because I was afraid of how expensive it would be. The rumors I'd heard about the country's high prices made me hesitant to go. I've always loved Japanese culture, and I knew any visit would involve gorging on sushi and ramen, visits to lots of temples, and heavy train travel through the countryside.
But the thought of how much it would cost always made me think, "I'll wait until I have more money."
When I finally visited Japan years ago, I was shocked to discover that, while it isn't cheap, Japan isn't the prohibitively expensive country many people think it is. In fact, I actually found Japan to be very affordable and on par with (and sometimes cheaper than) countries in Western Europe.
In subsequent visits, I've learned to further master the country and turn high-cost Japan into an affordable place to visit.
Travel to Japan doesn't need to cost a lot of money. Here's a detailed breakdown of how you can cut your expenses to visit Japan on a budget!

How to Save on Transportation in Japan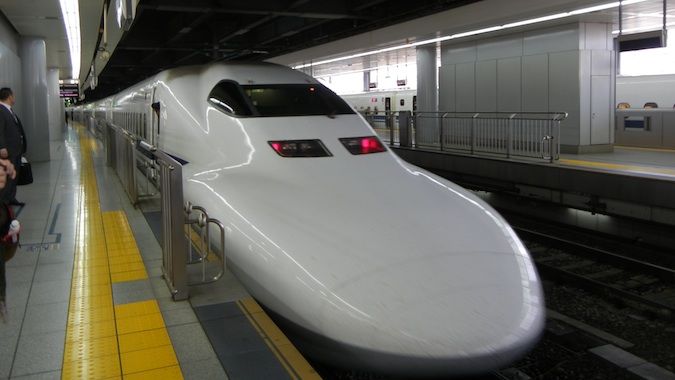 Trains
The bullet train, while awesome, comfortable, and fast, is not cheap. Individual tickets can cost hundreds of dollars. Yet I think train travel is the best way to see the country, so in order to reduce your train costs, get a Japan Rail (JR) pass. The pass is indispensable for travel in Japan.
These passes cost 29,650 JPY ($282 USD) for 7 days, 47,250 JPY ($449 USD) for 14 days, and 60,450 JPY ($574 USD) for 21 days. All pass times are for consecutive travel.
Compare that to single tickets, where the three-hour journey from Osaka to Tokyo costs 10,500-15,500 JPY ($100-150 USD) each way. That single trip is almost the same price as the entire 7-day pass!
Moreover, these JR trains also serve local city areas and so can be used intra-city. I used my pass to get around Kyoto and Tokyo instead of buying metro tickets. So, even if you aren't going to do much travel around Japan, buying a pass is better than buying individual tickets. While the high price of the pass can cause sticker shock, the alternative is even worse.
In the past, you could only order the pass before you arrive. However, until March 2021 you can purchase a Japan Rail Pass in Japan. Passes are available in the following country locations: Sapporo, Sendai, Niigata, Tokyo, Shinjuku, Yokohama, Nagoya, Osaka, Hiroshima, Takamatsu, Hakata, New Chitose Airport, Narita Airport, Haneda Airport, and Kansai Airport.
Metro
Most of the city metro tickets cost 100–300 JPY for a single journey. The price varies by distance and may often be higher In Tokyo, fares range from 170-320 JPY and a 24-hour pass is 600 JPY ($5.75 USD). You can buy a day pass in most cities which gives you unlimited travel for 24 hours for less than 800 JPY ($7.50 USD).
Buses
Buses are a less expensive alternative to the bullet train system in Japan, but they take more time. For example, the three-hour train ride from Tokyo to Osaka becomes a nine-hour bus ride. The price for that seat is just 4,000 JPY ($38 USD), but at some point, you need to think about how much your time is worth. For me, saving some 10,000 JPY was not worth the extra seven hours of travel, since I had such limited time during my visit. If I'd had more time, I'd have simply taken the bus.
There are also bus passes available that offer unlimited travel and begin at 10,200 JPY ($97 USD) for three non-consecutive days of travel.
Flights
There are many budget carriers now serving Japan — you can find them on sites like Momondo or Skyscanner. Peach, Spring, Jetstar, and Skymark are a some of the main budget airlines available.
In general, their prices are on par with bullet train tickets. If you book well in advance, they may even be cheaper than the train. However, more often than not that will be a bit more expensive and not really any faster if you're going a short distance.
ANA also offers special last-minute fares via a hidden page on their website. It's only available to foreigners and can sometimes be cheaper than the flights you find on Skyscanner, especially for longer routes around the country.

How to Save on Food in Japan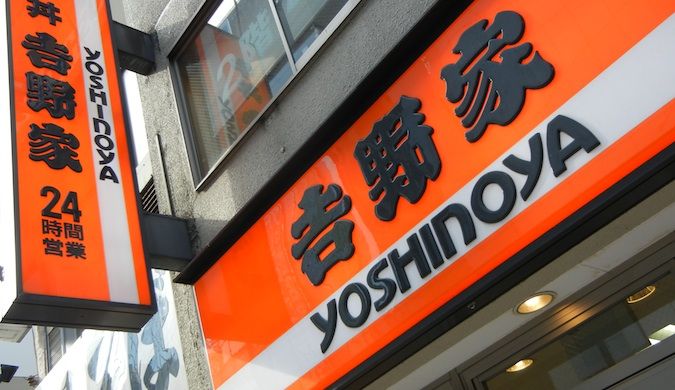 Surprisingly, I found the food to be inexpensive in Japan. True, my sushi addiction dramatically increased the cost of my trip but, overall, I found that I was spending far less on food than I'd anticipated.
As long as I didn't feed my sushi addiction, I found I could eat for less than 1,500 JPY per day. Some typical prices were:
Sushi lunch sets (sushi, soup, salad): 1,600+ JPY
Traditional Japanese set lunches: 1,200+ JPY
Sushi trains: 125–625 JPY per meal
Small pasta: 400-500 JPY
Western set menu (sandwiches, burger, pizza, etc): 1,200-1,500 JPY
Fast food: 700 JPY
Ramen: 700-1,000 JPY
Tempura dishes: 100-150 JPY
There's an array of cheap food options in the country so you don't really need to spend much money on food (unless you want to splash out). You can save money on food in Japan by doing the following:
Eat at "100-yen" shops – There are many 100-yen shops (the Japanese equivalent to dollar stores) in Japan, where set meals, groceries, water, toiletries, household items, and more are simply 100 JPY. I did all my shopping at these stores. Their names vary by region, so ask your hotel/hostel reception where the nearest 100-yen shop is located.
Use sushi trains – Sushi in Japan is delicious at all levels. While I had a few fancy, sit-down meals, you can't beat the sushi trains for value. At around 125 JPY ($1.20 USD) per plate, I could stuff my face for less than 1,500 JPY ($14.25 USD) most of the time. I usually just ate at sushi trains.
Eat at 7-11 – 7-11, Family Mart, and other convenience stores have a lot of pre-set meals for under 500 JPY ($5 USD) that make for cheap lunches. Additionally, supermarkets have many set meals at similar prices. I noticed this was a popular option for many Japanese people.
Cook your food – Hostels (as well as many Airbnb rental apartments) have kitchens, where you can cook and cut your food expenses to less than 1,100 JPY ($10 USD) per day, especially by shopping at the 100-yen stores.
Avoid fresh fruit – The one rumor about Japan that turned out to be true was that fresh fruit and vegetables were expensive. Outside of shopping for an apple or banana at the market, I generally avoided fresh fruits and vegetables. They were too expensive.
Eat curry, ramen, and donburi – I essentially lived off these three foods during my three weeks in Japan. Curry bowls are as cheap as 400 JPY ($3.75 USD) per plate. Donburi, bowls of meat and rice, are around 500 JPY ($4.75 USD). Ramen is never more than 1,000 JPY ($9.50 USD). These are the best ways to eat cheap and filling meals in Japan.
How to Save on Accommodation in Japan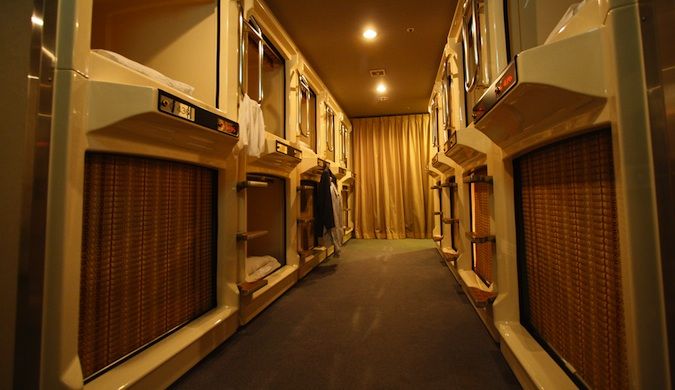 Living costs in Japan are incredibly high due to the limited space, high population, and rising housing prices. Unfortunately, those high costs transfer over into the tourism industry, making finding cheap accommodation a real pain.
Hostel dorms typically cost 2,500-4,000 JPY ($20-35 USD) per night and hotel rooms start at 8,500 JPY ($75 USD) for a double room at a budget hotel.
Here are some ways to save on accommodation:
Work for your room – Hostels in Japan often let you stay for free if you clean for a few hours a day. Use a site like Worldpackers to find opportunities before you arrive.
Couchsurfing – Hospitality exchanges are not as widespread in Japan as elsewhere in the world, but there is a small, active Couchsurfing community here. A lot of expats enjoy hosting because it lets them get back in touch with other westerners so don't hesitate to reach out to them as well. Just make sure you send a request ahead of time to increase your odds of success (especially in popular cities like Kyoto and Tokyo). Read more about Couchsurfing here!
Use credit card points – It's times like these that travel hacking comes in handy. Frequent flier miles and regular hotel points can be redeemed for lots of free nights. I used my free accumulated nights from hotels.com for two free nights in Tokyo, but with the large sign-up bonuses right now for hotel cards, you can get up to a week's free accommodation! Here's a list of my favorite travel credit cards!
Capsule hotels – A step up from hostels and a step down from hotels, capsule hotels (pictured above) are tiny capsules you sleep in. You share bathrooms and common areas, and your capsule has a light, outlet, and sometimes a small television. They are frequently used by businessmen who work late. These capsules begin at around 3,000-5,500 JPY ($25-50 USD) per night.
Airbnb – Airbnb is a budget-friendly option, however, due to a 2018 law there are a few caveats. First, only hosts who have registered with the government can list accommodation. Second, you'll need to send a copy of your passport to your host before arriving or let them copy your passport when you check-in. That said, it's an affordable choice for anyone traveling as a group/family.
How to Save on Attractions in Japan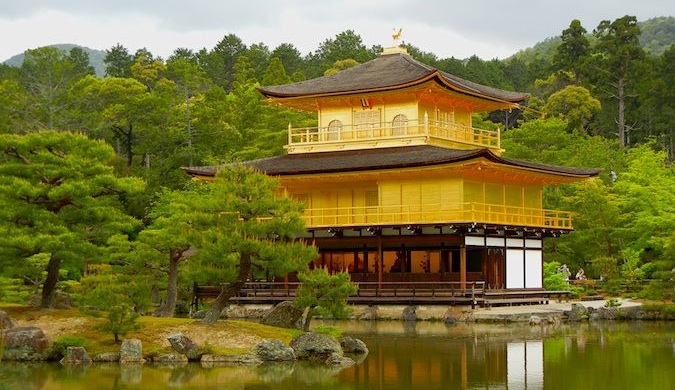 Most of the attractions were very cheap. I didn't spend more than 500 JPY ($5 USD) per museum or temple. In Kyoto, there's a temple pass that gives you unlimited transportation and access to the temples for 1,300 JPY ($12.50 USD). It's a good deal, considering you're probably going to see a lot of museums in Kyoto. Osaka and Tokyo had similar passes for their attractions.
Overall, I found these passes to be the best way to save money on temples, museums, and other attractions. Additionally, there are many free gardens, temples, and parks! I hardly spent any money on attractions while I was in Japan.

How Much Money Do You Need to Visit Japan?
Japan has an image of being one of the most expensive countries in the world, and if you're staying in hotels, eating out, and traveling around a lot, it can be. You can easily spend over $200 USD per day by traveling that way. However, I don't think a trip to Japan needs to be that expensive.
Traveling around Japan can be affordable if you know what to do and keep an eye on your costs. You can save money in Japan by living like a local.
Staying in a hostel, buying a rail pass, eating relatively cheap food, and visiting a few attractions will cost around $100 USD per day.
For reference, a 21-day trip would cost at least $2,100 USD (plus your flight). For that much money, you can go to Southeast Asia for months!
However, by utilizing the tips above, I think you can travel Japan for $80–85 USD per day. Japan shouldn't cost you more than that per day if you don't splurge. This would mean more bus travel, a (very) limited amount of sushi, only cheap restaurants, and the occasional night Couchsurfing (or other free accommodation).
On a bare-bones budget, a trip to Japan will cost you $65-75 USD per day if you stick to Couchsurfing, cheap food, bus travel (trains would be far too expensive), and only free attractions. I saw lots of travelers in Japan traveling on the cheap. They did it, and it's possible — but you'll never feed your sushi addiction if you travel this way.
***
To me, budget travel is value travel. Japan is never going to be as cheap a destination as Cambodia, Ukraine, or Peru, but there are ways to save money in every place in the world, and Japan has plenty of ways to visit on a budget. Japan will never cost $20 USD per day, but it also doesn't need to cost hundreds.
Whenever people go to Japan and come back, they always say "It wasn't as expensive as I thought" because it doesn't have to be! Cheap Japan travel is possible and I hope this article taught you that! Stick to the discount transit, local food, and local accommodation and you'll keep your costs low!
Enjoy!
Book Your Trip to Japan: Logistical Tips and Tricks
Book Your Flight
Use Skyscanner or Momondo to find a cheap flight. They are my two favorite search engines because they search websites and airlines around the globe so you always know no stone is left unturned. Start with Skyscanner first though because they have the biggest reach!
Book Your Accommodation
You can book your hostel with Hostelworld as they have the biggest inventory and best deals. If you want to stay somewhere other than a hostel, use Booking.com as they consistently return the cheapest rates for guesthouses and cheap hotels.
Don't Forget Travel Insurance
Travel insurance will protect you against illness, injury, theft, and cancellations. It's comprehensive protection in case anything goes wrong. I never go on a trip without it as I've had to use it many times in the past. My favorite companies that offer the best service and value are:
Looking for the Best Companies to Save Money With?
Check out my resource page for the best companies to use when you travel. I list all the ones I use to save money when I'm on the road. They will save you money when you travel too.
Be sure to check out the Japan Rail Pass if you'll be traveling around the country. It comes in 7-, 14-, and 21-day passes and can save you a ton of money!
Want More Information on Japan?
Be sure to visit our robust destination guide on Japan for even more planning tips!