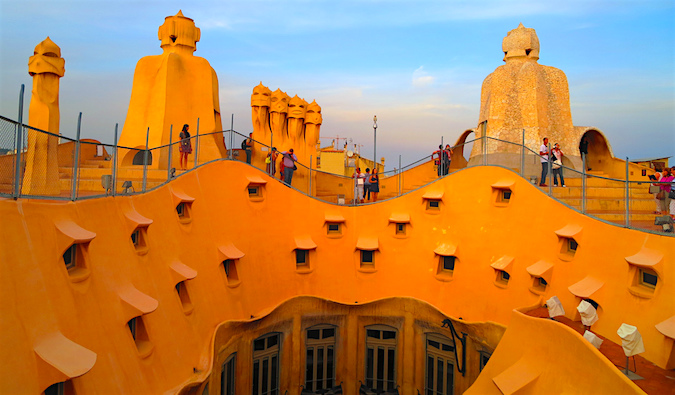 Everywhere you go in Barcelona, you'll see his influence and his buildings. Antoni Gaudí is to Barcelona as Frank Lloyd Wright is to Chicago. Gaudí is Barcelona's most famous architect—not only because of his tragic death getting killed by a tram, but also because of his unique style, use of nature, and catalog of work. Antoni Gaudí was a Spanish Catalan architect who belonged to the Art Nouveau movement. Gaudí first designed in Gothic and traditional Catalan architectural styles, but he soon developed his own famous style. He even developed a new method of structural calculation based on a model built with cords and sacks of lead. His work is a real visual treat. If you like unique architecture, consider doing something different in Barcelona and take a tour of Gaudí's works:
La Sagrada Familia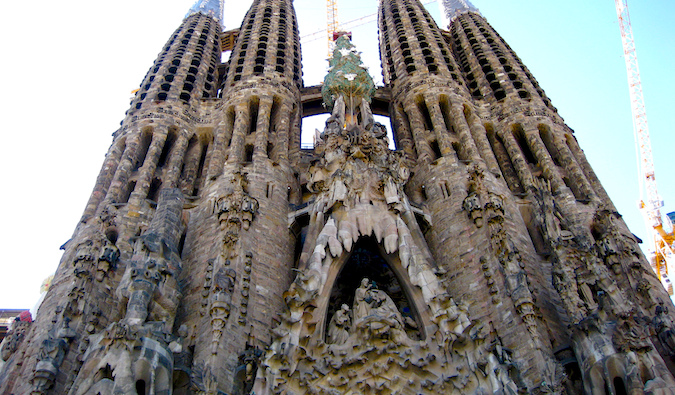 The most famous of Gaudí's work, this church has been in construction for more than 100 years. Gaudí was a devout Catholic and spent over 10 years working just on this project. He put everything he had into it. It's supposed to be finished in 2030, but you never know with how slow everything's going. The church blends man, nature, and religion in its detailed architecture. There's also a really great audio tour that fills in a lot of the gaps about the structure and is worth the rental fee. This is one of the most popular destinations in Barcelona, so expect long lines.
Gaudi Lamppost, Placia Real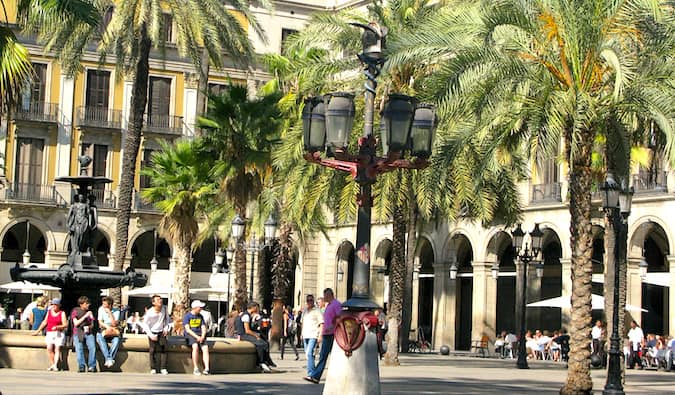 The first commission that Gaudí received as an official from the city was to construct street lamps for the city. He designed them with three and six arms and crowned by a winged helmet, symbolic of the commercial power of Barcelona. They're all gone now except for the ones that remain in the Placa Real off La Rambla. They're a lot more interesting than the modern ones that dot the city.
Casa Batllo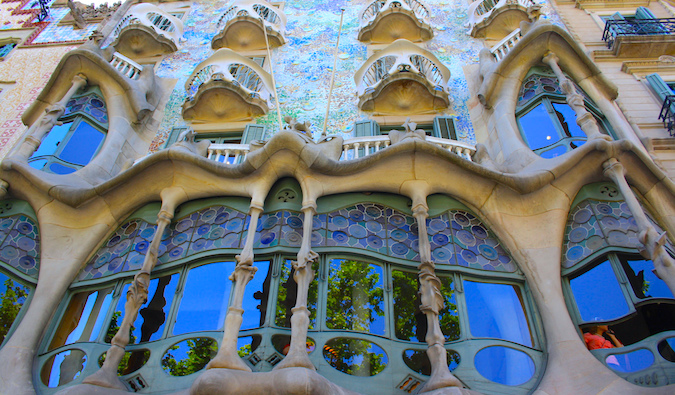 Casa Batllo is a building restored by Antoni Gaudí in the early 1900s. It's located in the Eixample district of Barcelona and, like everything Gaudí designed, heavy on the Art Nouveau. The facade is decorated with a mosaic made of broken ceramic tiles that starts in shades of golden orange moving into greenish blues. The roof is arched and has been likened to the back of a dragon. It's one of my favorite Gaudí buildings.
Palau Guell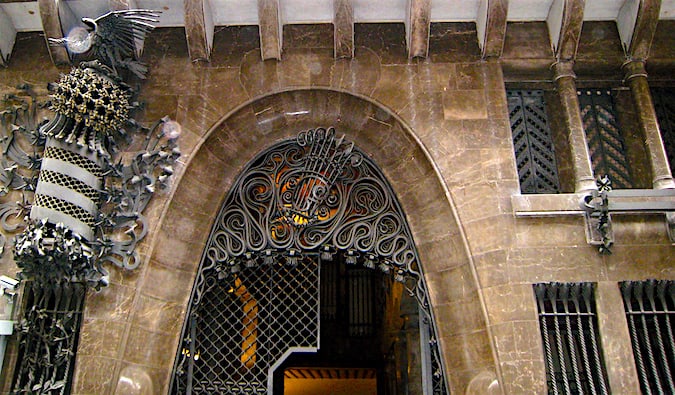 Located off La Rambla, this building doesn't jump out at you like other Gaudí structures. The home is centered on a main room for entertaining high-society guests. The main party room has a high ceiling with small holes near the top where lanterns were hung at night from the outside to give the appearance of a starlit sky. There are colorful tree like chimneys on top. It's easily missed, so keep your eye out.
Park Guell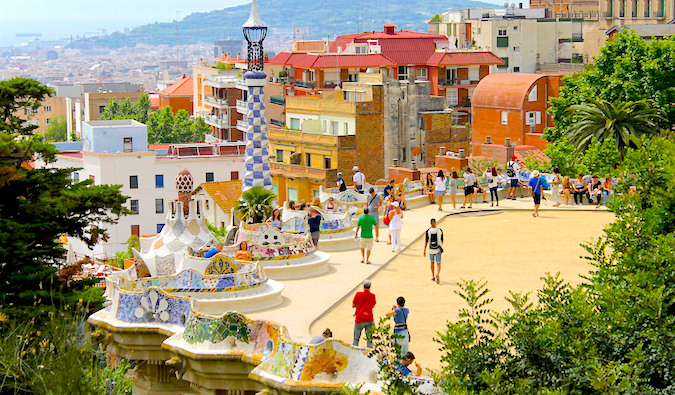 Park Güell, a World Heritage Site, is a garden complex designed and built in the years 1900 to 1914. It's since been converted into a municipal garden. The focal point of the park is the main terrace, surrounded by a long bench in the form of a sea serpent. The park is right near La Sagrada Familia, and you can buy joint tickets for that and Gaudí's house, which is located in the park.
Casa Calvet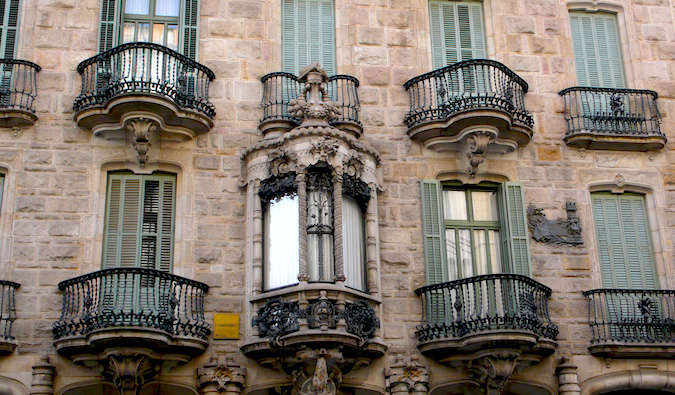 Casa Calvet was built for a textile manufacturer in the Eixample district of Barcelona. This building is the most conventional of his works, partly because it had to be squeezed in between older structures and partly because it's in one of the nicest sections of Barcelona. The house's symmetry, balance, and orderly rhythm are unusual for Gaudí's works. However, the curves and double gable at the top and the projecting oriel at the entrance are modernist elements.

Casa Vicens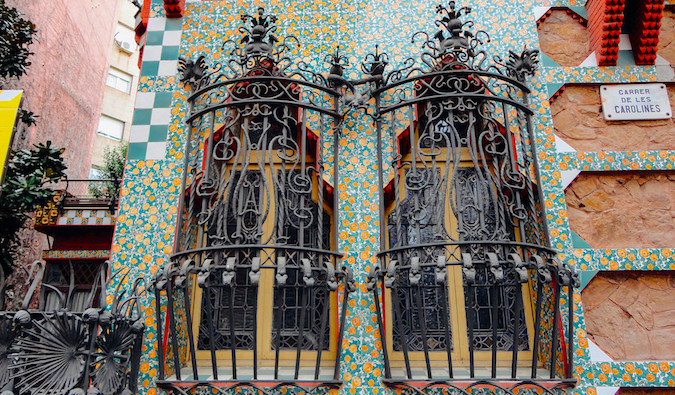 Casa Vicens was Gaudí's first important work. The house is constructed of undressed stone, rough red bricks, and colored ceramic tiles in checkerboard and floral patterns. The owner was the owner of a brick and tile factory, so the ceramic tiles pay tribute to his employment. (The tiles were made by the owner.) It's not one of the prettier Gaudí sites, but the plus side is that there isn't a big line.
Casa Mila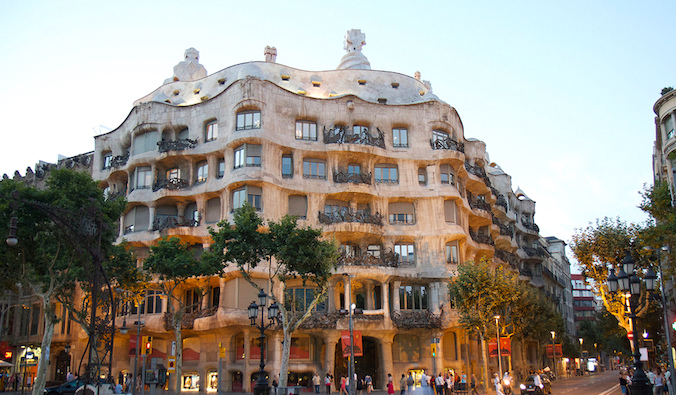 Gaudí, a Catholic and a devotee of the Virgin Mary, planned for the Casa Milà to be a spiritual symbol. Overt religious elements include an excerpt from the rosary prayer on the cornice and planned statues of Mary, specifically Our Lady of the Rosary, and two archangels, St. Michael and St. Gabriel. The local government objected to some aspects of the project, fined the owners for many infractions of building codes, and ordered the demolition of aspects exceeding the height standard for the city. Casa Milà was in poor condition in the early 1980s, but it's since been restored and many of the original colors revived.
Cascada Fountain in Parc de la Ciutadella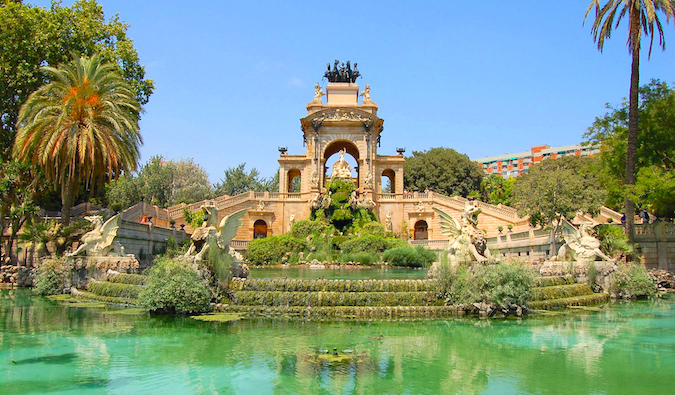 Gaudí helped design this while he was still a student. While more Baroque in style, the fountain is massive and awe inspiring. While there are many Gaudí elements in this fountain, Gaudí would leave more of his touch on later works. If you visit most of the sites on this list, you can see the evolution of his style and how different this is from his other works.
Gaudí was a prolific architect, and wandering around Barcelona, you're sure to bump into many of his works. If you plan to visit the inside of these places, keep in mind many of the houses are closed on Mondays. Gaudí is not my favorite designer, but he uses color well and his work is always unique. Searching out his works is a different way to see Barcelona.
For more information, visit my page on backpacking Europe or my guide to Spain.