Updated: 7/1/2018 | July 1st, 2018
When I visited Madrid in 2009, I only saw my hostel's bed because I got bad cold in Barcelona. I left what was supposed to be one of the best cities in the world sad, sick, and upset I only ever saw the city on my way to the pharmacy.
Returning to Madrid in May, I vowed not to leave the city without experiencing its supposed sensory-overloading sights, sounds, and eats. Taking the time to fully explore Madrid, I found a massive city that required planning and organization to effectively explore. Using what I learned in San Francisco, I took Madrid by storm and saw quite a bit (not everything, but enough to make me happy).
If, like me, you too only have a limited amount of time to see the city, here's a suggested itinerary of what to see and do in Madrid to get the most out of the city:
Day 1
Free walking tour – I'm a big fan of free walking tours, even if the guide is just some former traveler looking for a quick buck. Why? Because they provide a good orientation of a city, highlight its important aspects, and provide a cursory overview of a city's history. So on your first day, start the morning with a free walking tour and get a basic overview of Madrid. The two most popular walking tours in Madrid are: New Madrid Walking Tours, which leave at various times throughout the day and Cat's Hostel Walking Tour, which goes daily at 11am. Both tours are free but tipping the guide is appreciated.
Visit the Royal Palace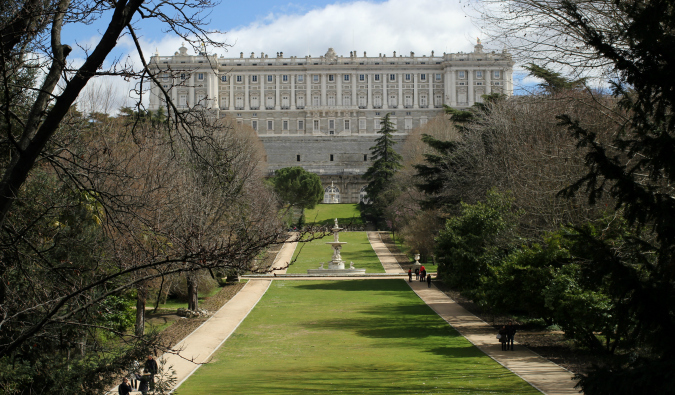 Though it's the official residence of the royal family, they don't actually live here anymore, and the palace is only used for official state functions. You can walk through the palace (both self-guided and guided tours are available) starting at the grand stairway and wander through lavishly decorated staterooms. My favorites are the green porcelain room and the dining room. There's also the Royal Armory, which houses a collection of medieval weapons and armor. Audio guides and pamphlets are not included in the admission price. The admission is 14 euros. Without a guide, you'll pay 10 euros.
Oriente Square, +34 914 548 700, patrimonionacional.es
The Cathedral of Madrid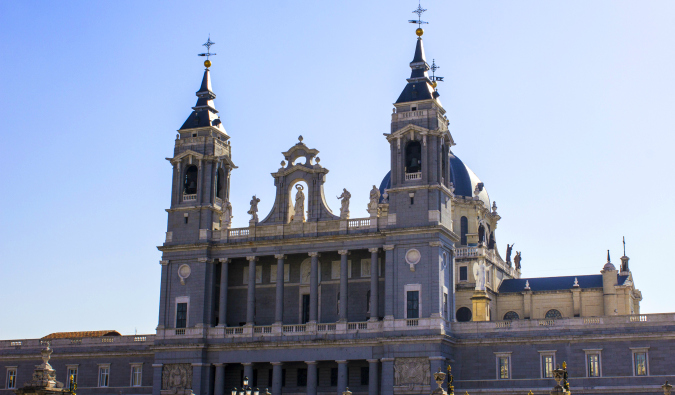 Across from the palace is the main cathedral of Madrid. Finished near the end of the 20th century, it's where the Prince and Princess of Asturias, Felipe and Letizia, were married in 2004. Official state ceremonies are held here, and while not the most beautiful cathedral in Europe, its roof provides some kickass photo opportunities of the Madrid skyline. The cathedral is open Monday to Saturday from 10am to 9pm (9am to 8:30pm in the off-season). It's free to enter, but a donation of 1 euro is requested.
Almudena Square, +34 915 422 200, catedraldelaalmudena.es
Plaza Mayor


The most famous in the city and the starting point for most tours, this plaza once hosted to bullfights, markets, symphonies, tournaments, and even executions. Now it's ringed with tourist shops, cafés, and restaurants. It's a good place from which to indulge in some people-watching, offers some good (though overpriced) bars, and occasionally has concerts and events.
Day 2
Food Tour – Madrid is home to some world-class food, and if you aren't sure where to start, take a food tour. I took the Devour Madrid Food Tour run by fellow bloggers and ex-pats Lauren and James. It was informative, fun, delicious, and filling. After six hours of eating, I was in need of unbuckling my belt! You can learn more in this video here:
For more on their tour, visit their website Devour Madrid.
Mercado de San Miguel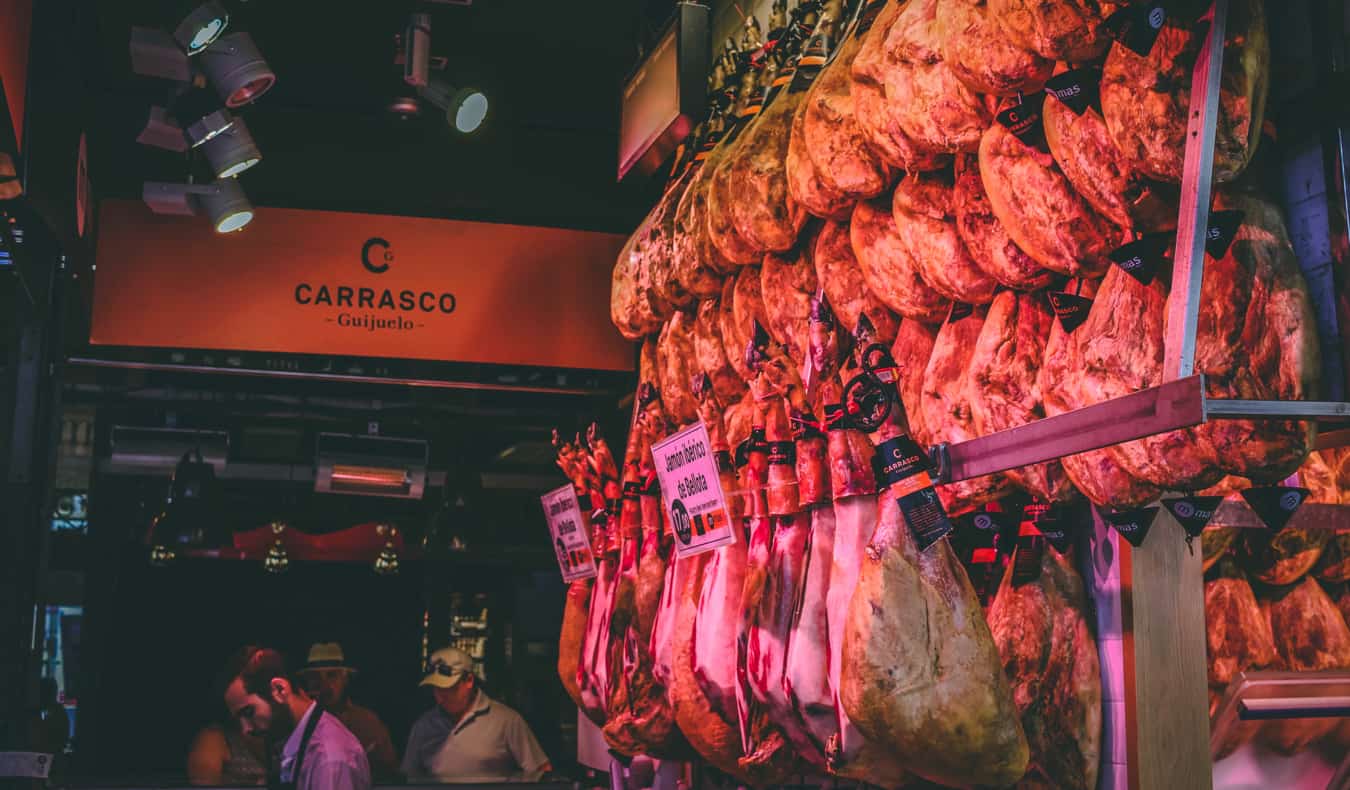 Near Plaza Mayor is this indoor market that used to be a big central market before it fell into disrepair. Bought by a foodie and turned into a hip spot with lots of restaurants and stalls, the food here is delicious and surprisingly cheap considering its downtown location. I left full for less than 10 euros. At night, it's busy with locals seeking after-work drinks and tapas. You'll visit this location on your food tour, but it's worth coming back to. It's open from 10 am to midnight.
Plaza de San Miguel, +34 915 424 936, mercadodesanmiguel.es
Monasterio de las Descalzas Reales
Built in the 16th century as a home for King Charles I, this lavish monastery of "barefoot nuns" has an extraordinary collection of art by European masters. It is an often-overlooked place to visit.
Day 3
The Naval Museum
This interesting museum provides a detailed history of Spain's historic naval prowess (and not so prowess). There's a detailed section on the Spanish Armada's defeat by the English. It's open Tuesday to Sunday from 10am to 7pm (10am to 3pm in August). Admission is only 3 euros.
Paseo Prado 5, +34 915 238 516, website
The Prado Museum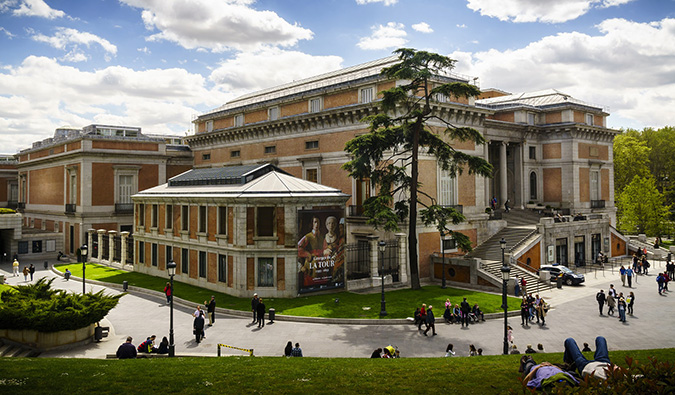 The Prado is considered one of the best museums on the planet. There are works from Spanish (El Greco, Velázquez, and Goya), Flemish and Dutch (Rubens, van Dyck, and Brueghel), Italian (Botticelli, Tintoretto, Titian, Caravaggio, and Veronese), and German (Albrecht Dürer, Lucas Cranach, and Baldung Grien) artists. I love the Prado and the tree-lined boulevard that leads to it. You can get free admission from Monday to Saturday from 6pm to 8pm, or Sundays from 5pm to 8pm.
Ruiz de Alarcon street, +34 913 302 800, museodelprado.es
Royal Botanical Garden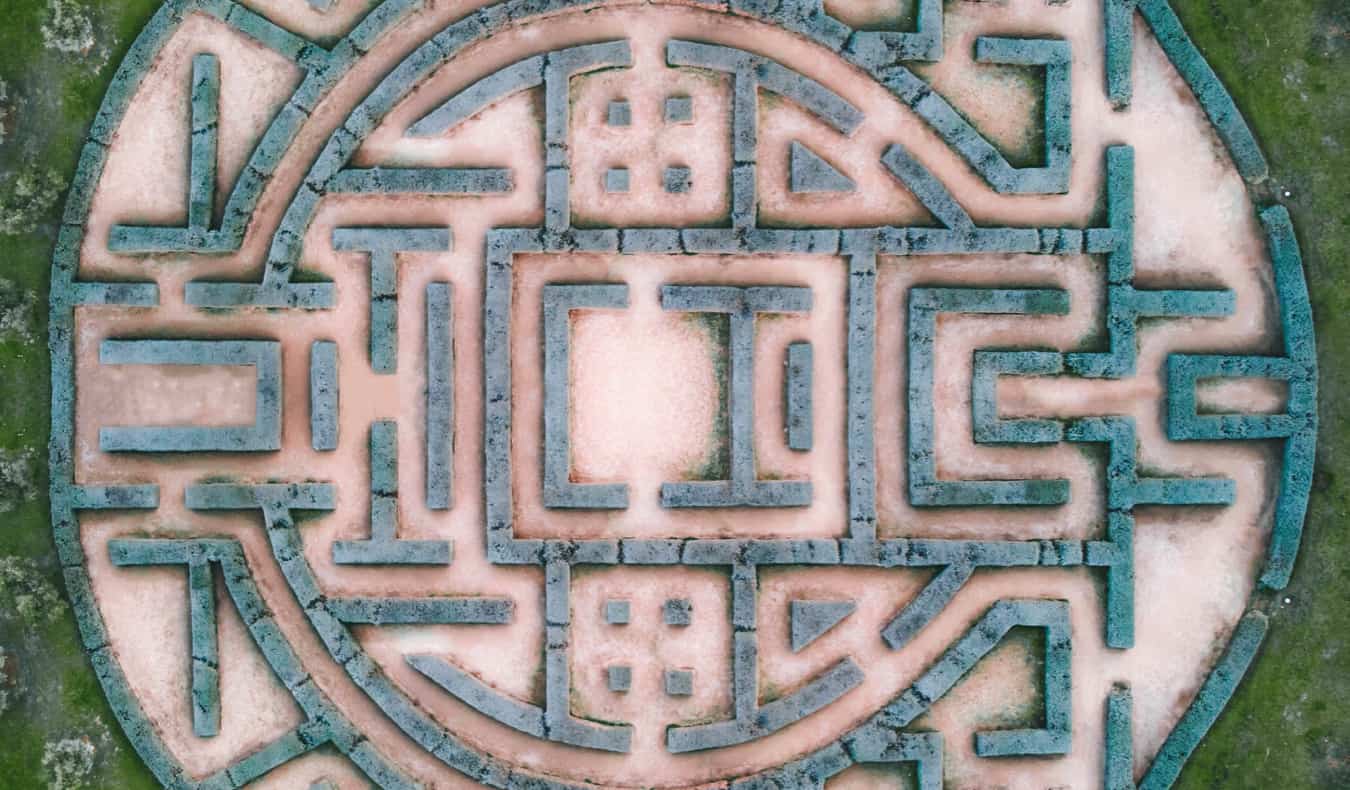 Built between 1797 and 1839, this park is right across from the Prado and boasts lakes, labyrinths, squares, fountains, and lots of flowers. There's even a little veggie garden during the summer months. While a beautiful place, the pollen really made my allergies go wild, so for people with similar afflictions, I'd take an Allegra (and some tissues) before heading in. Open daily at 10am. Closing time is between 6pm and 9pm depending on the season. Admission is only 4 euros.
Murillo sq. 2, +34 914 203 017, rjb.csic.es/jardinbotanico
Reina Sofía
This museum houses Madrid's best collection of modern art. It includes many of Pablo Picasso's big works as well as art by Miró, Kandinsky, Dalí, and Bacon. You can get free admission from on Monday, Wednesday-Saturday from 7pm to 9pm and Sundays from 1:30pm to 7pm. Tickets are 10 euros but are only 8 euros if you buy online in advance!
Calle de Santa Isabel 52, +34 917 741 000, museoreinasofia.es
Day 4
El Retiro Park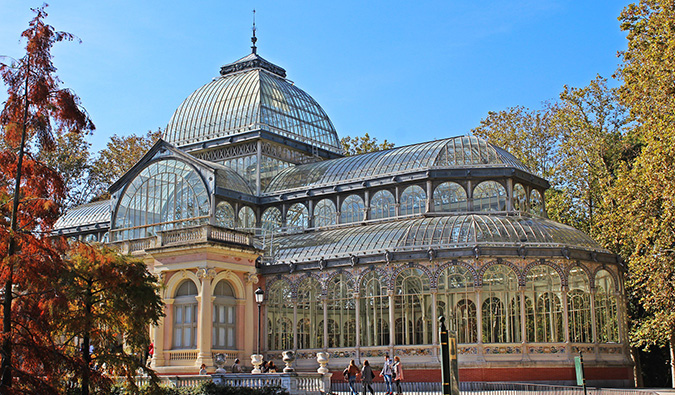 Madrid's main park, this is the perfect place to wander and relax on a beautiful day. There's a large lake for those interested in hiring a boat and a lot of walking paths and lawns to lie out on. You can also visit a monument to the victims of the Madrid 3/11 terrorist bombings as well as the famous Crystal Palace (it's made completely out of glass) that features a rotating collection of art exhibits.
Museo de la Historia de Madrid
The municipal museum of Madrid, this is dedicated to the history of Madrid from 1561 to the present. The museum highlights daily life in the city, and while many exhibits from the old city museum were moved here after its closure, sadly most are still in the warehouse. Admission is free too!
Fuencarral street, +34 917 011 863, madrid.es/museodehistoria
Drink gin and tonics


Gin-and-tonic bars are the new trend in Madrid, with many bars dedicating themselves to concocting new versions of this classic drink. As a lover of gin and tonics, I was very excited. After a long day of sightseeing, go relax with a drink. Condé Nast Traveler has a good list of the best bars.
Things to do in Madrid on any day
Wander the streets – Don't forget to just wander around Madrid and let chance happen. You never know where the day may take you when you walk out the door and get lost.
Learn Flamenco — Flamenco dancing is famous in Madrid, and you'll find plenty of opportunities in the city to see or learn this dancing style.
Eat lots of ham


Spain is famous for its ham, and you'll find tons of places to enjoy it in Madrid. Just look for signs that say "Museum of Ham." There's no museum involved, just a lot of ham. Or visit the markets. Or the supermarket. Really, ham is everywhere. I'm pretty sure I ate a whole pig while in the city. God, I miss Spanish ham.
See a soccer match – Real Madrid is one of the most famous soccer teams in the world. If they're playing in season, be sure to watch a game, root for the home team, and see what locals get really passionate about.
***
It was good to finally experience Madrid after my failed attempt years ago. Madrid was a pretty awesome city. I enjoyed the tapas, friendly locals, history, art, architecture, and crazy nightlife. While the itinerary above packs in a lot of stuff, it represents a good starting point for planning your trip and managing your time. You'll find plenty of things to do and see in Madrid no matter what time of day it is or when you go. This city has a lot to offer!
Get Your In-Depth Budget Guide to Europe!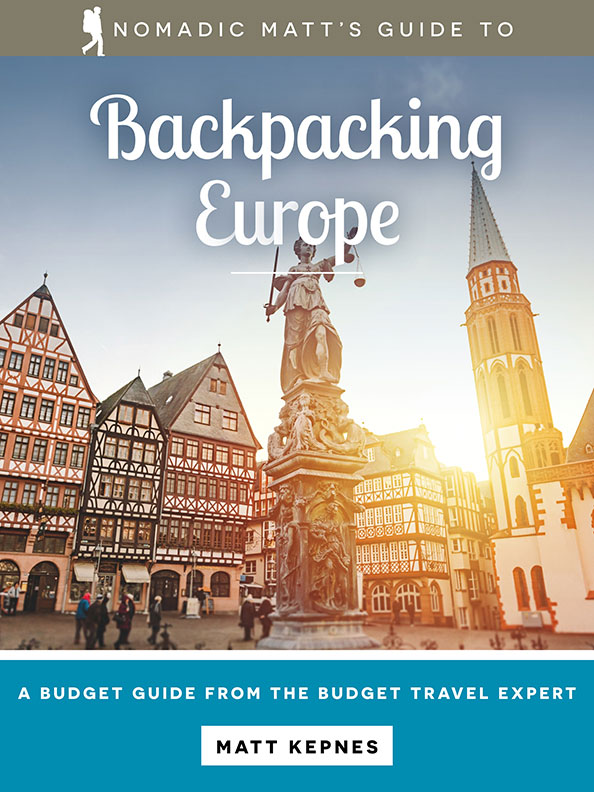 My detailed, 200+ page guidebook is made for budget travelers like you! It cuts out the fluff found in other guidebooks and gets straight to the practical information you need to travel and save money while backpacking around Europe. You'll find suggested itineraries, budgets, ways to save money, on and off the beaten path things to see and do, non-touristy restaurants, markets, and bars, and much more! Click here to learn more and get started!

Book Your Trip to Madrid: Logistical Tips and Tricks
Book Your Flight
Use Skyscanner or Momondo to find a cheap flight. They are my two favorite search engines because they search websites and airlines around the globe so you always know no stone is left unturned. Start with Skyscanner first though because they have the biggest reach!
Book Your Accommodation
You can book your hostel with Hostelworld as they have the biggest inventory and best deals. If you want to stay somewhere other than a hostel, use Booking.com as they consistently return the cheapest rates for guesthouses and cheap hotels. My favorite places to stay are:
Don't Forget Travel Insurance
Travel insurance will protect you against illness, injury, theft, and cancellations. It's comprehensive protection in case anything goes wrong. I never go on a trip without it as I've had to use it many times in the past. My favorite companies that offer the best service and value are:
Looking for the Best Companies to Save Money With?
Check out my resource page for the best companies to use when you travel. I list all the ones I use to save money when I'm on the road. They will save you money when you travel too.
Want a Guide?
Madrid has some really interesting tours. My favorite company is Take Walks. They have expert guides and can get you behind the scenes at the city's best attractions. They're my go-to walking tour company!
Looking for more information on visiting Madrid?
Be sure to visit our robust destination guide to Madrid for even more planning tips!