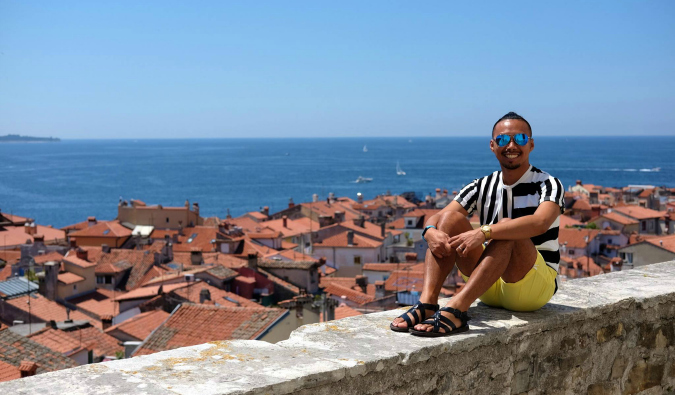 Updated: 12/03/19 | December 3rd, 2019
In our last reader story, I highlighted the story of Vikram and Ishwinder, an Indian couple who navigated a complex visa system in order to travel the world. Indians face a lot of restrictions on where they can visit and, for most countries in the world, an extensive visa process.
So do Filipinos.
It took a Filipino friend in Bangkok four years to obtain an EU Schengen visa, despite having a good job, a fiancé, and lots of roots.
So today, I talk to DJ. He's a Filipino who has been living and traveling around Europe for years. He shares his experience getting approved for visas, travel tips, and advice for others from developing countries about realizing your travel dreams.
Nomadic Matt: Tell everyone about yourself.
DJ: Hello beautiful dreamers! I'm DJ Yabis. I am 29 years old, and I grew up in the Philippines. I was born and raised in Cagayan and I moved to Manila when I was 17 to study industrial engineering at the University of the Philippines Diliman.
In 2009, I moved to Europe for my master's in international business as a full scholar of the European Commission through its prestigious Erasmus Mundus scholarship program.
I have been traveling the world since 2007 and I have lived in Sweden, Poland, Germany, and the Philippines.
I have worked as an industrial engineer, a pseudo-diplomat at the Philippine embassy in Stockholm, a mystery shopper, and various odd jobs in music festivals.
I realized while backpacking Southeast Asia that I prefer to live abroad instead of just hopping from one country to the next. That realization pushed me to apply for Erasmus Mundus, which has been a big dream of mine. The longest nonstop travel I normally do is in the summer, when I usually travel around Europe from June to September.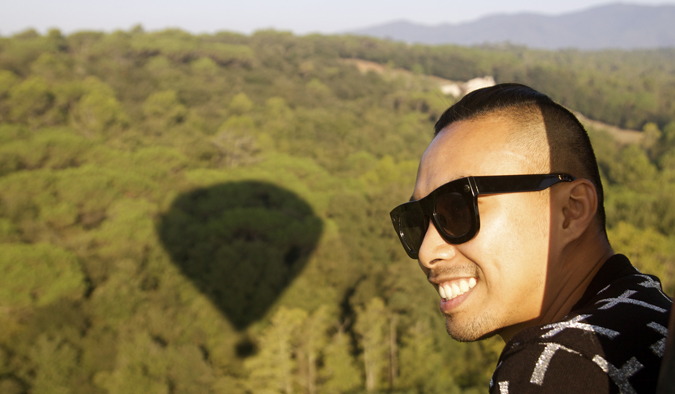 What inspired your original trip?
I actually draw a lot of inspiration from movies, literature and music. I love watching European films, especially Spanish and French films. For instance, my Erasmus Mundus experience was totally inspired by the French-Spanish film L'Auberge Espagnole (The Spanish Apartment).
I also love reading about David Sedaris's life in France and novels from Swedish writers like Jonas Jonasson and Stieg Larsson. One of my favorite travel books is Night Train to Lisbon by Pascal Mercier and it inspired me a lot, too (go buy and read it!).
As a Filipino, you often can't just show up to a new country. Do you find getting visas difficult? What are some of the problems you encounter?
Usually it is. It is particularly hard to get visas from most "developed" countries in North America, the UK, and Europe.
Even if you've fulfilled all the requirements asked of you, the embassies still question your reason for visiting and always think you're not going to go back home. This is especially true for single female travelers who seem to get rejected the most. My friends and I have all been denied visas at one point or another.
The requirements are no joke either.
For example, if you're applying for a Schengen visa to Europe, you need to show your itinerary, prebooked hotels for your entire stay, travel insurance, flight reservations, bank account, credit card statements, income tax return, leave request from your boss, and certificate of employment if you're an employee or relevant documents of your business if you own one.
There are a lot of hoops to jump through, and you still could get rejected for your visa simply because embassies always come in with this prejudice that we're trying to illegally immigrate.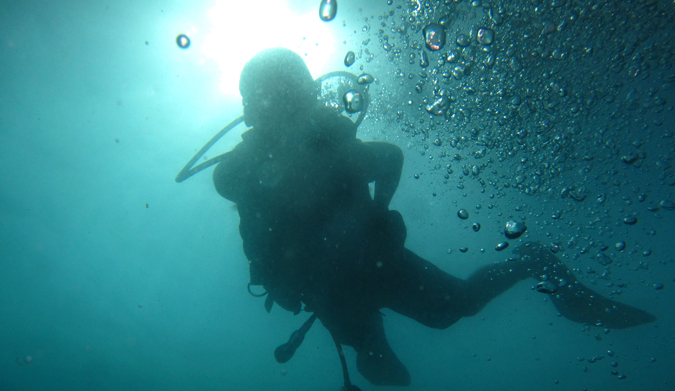 So how do you make your application process successful?
To make your visa application successful, you have to submit all the required documents and they have to be accurate and perfectly submitted. I am 100% sure your visa will be rejected if you fail to submit one of them.
Normally they require your passport, bank account, proof that you have a job or own a business, flight details, itinerary, travel insurance, and of course your purpose of travel.
When you go to the embassy for your interview, dress appropriately and answer all the questions confidently. A lot of people tend to be scared because of all the stories they hear from others or read online. Don't be one of those people. There is nothing to be scared of if you are honest about your intentions of visiting the country and you have all the required documents to support your claims. If you act nervous, you'll just create more suspicion.
Most people who get denied don't have enough proof they plan to return home. My best tip is to make sure you have all the supporting documents to prove that you have a job or own a business. The more roots back at home you can show, the better your application looks.
If you've submitted everything and still get denied, you can appeal the decision in writing. Most embassies are required by law to give you a valid reason for denying you and give you advice on what you should do to get approved.
But there's no guarantee that you will get approved.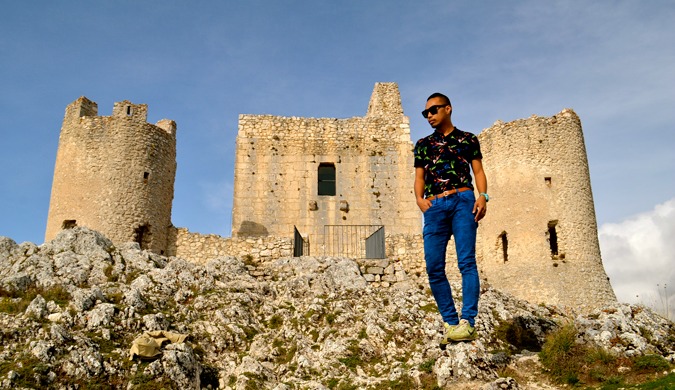 What countries are easier for Filipinos to get visas from?
Filipinos can go visa-free to all countries in Southeast Asia, some countries in the Middle East, Oceania, Central America, South America, and Africa, so it's not that bad.
You can check the full list here.
As for countries that are easier for Filipinos to get tourist visas from, the following rank high on the list:
Let's talk about your trip for a bit. How did you save up for it?
I used to work for one of the biggest shipping and human resources companies in Asia. At 22, I already had a junior managerial position in the company, which means I had a high salary relative to my peers. I worked hard for two years and saved as much as I could before my big move. I saved around 12,000 EUR.
Even though I was going on full scholarship, I knew Europe was going to be expensive so I wanted to save as much money as possible.
How do you stick to a budget when you travel?
In the beginning, I used to write down every single expense in my notebook or mobile phone to keep track of my spending and to make sure I don't go over my budget. I even used to have an Excel file that I updated with all my expenses.
After more than five years of traveling the world, I kind of intuitively know how much I spend on my trips. I don't take note of every single expense now, but I do write down the biggest expenses.
Some days I go over the budget and some days I am well under the budget. In the end, it always evens out. So it's okay to go over the budget on certain days as long as you don't go over the budget every day!
The major expenses during the trip are normally food, accommodation, transportation, and activities. When paying for these things, I only stick to what is within my budget. I also try to avoid having a lot of miscellaneous expenses (you don't need that "I Love Paris" t-shirt) because they usually add up and ruin my budget.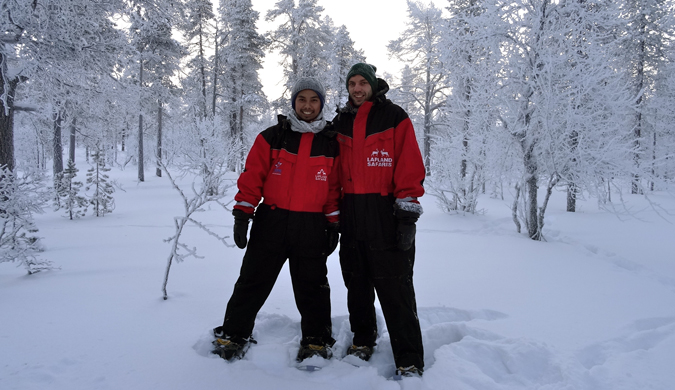 What advice do you have for others who want to do what you do?
My advice for people who want to have a life of travel is to just start traveling.
Start small. Start traveling around your city and the places nearest to you. It's not only easier, it's also cheaper.
Then keep doing it.
I started traveling around the Philippines first and then I went abroad and started backpacking around Southeast Asia for two years while I was working. I considered these trips my training so I can get to know myself better and to know what I really like.
During my two-week backpacking trip in Vietnam, Cambodia and Thailand, I realized that I wanted to live and study abroad.
After the trip, I got to work to make this dream happen, and the rest is history.
What is one thing you know now that you wish you knew when you started traveling?
That dreams do come true. Coming from a poor country like the Philippines, a place where many kids do not dare to dream big and traveling is considered a luxury, people think that I must be very rich to be able to do what I do right now.
But I am not.
I just had a dream and worked to make it happen.
For one to achieve one's dreams, he or she needs to truly believe in them and work toward achieving them. When I was younger, I knew I wanted to travel the world, but I didn't know how to make it happen. I didn't believe in my dreams. And then I started meeting travelers who made their dreams happen. This changed my mindset and led me to where I am now.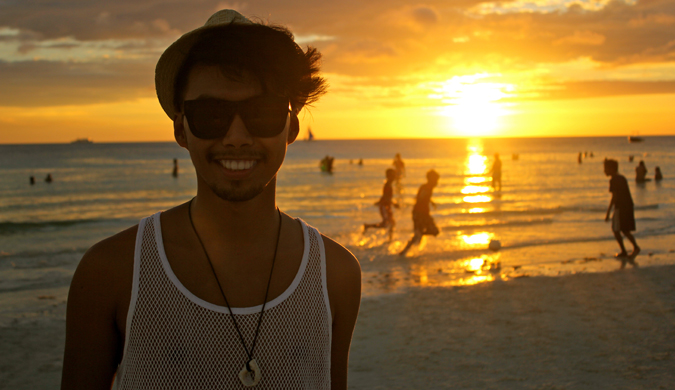 So believe in your dreams and make them happen!

Become the Next Success Story
One of my favorite parts about this job is hearing people's travel stories. They inspire me, but more importantly, they also inspire you. I travel a certain way, but there are many ways to fund your trips and travel the world. I hope these stories show you that there is more than one way to travel and that is within your grasp to reach your travel goals. Here's another example of non-Westerners who have made their way around the world:
We all come from different places, but we all have one thing in common: we all want to travel more.
Make today the day you take one step closer to traveling — whether it is buying a guidebook, booking a hostel, creating an itinerary, or going all the way and buying a plane ticket.
Remember, tomorrow may never come so don't wait.


Book Your Trip: Logistical Tips and Tricks
Book Your Flight
Find a cheap flight by using Skyscanner. It's my favorite search engine because it searches websites and airlines around the globe so you always know no stone is being left unturned.
Book Your Accommodation
You can book your hostel with Hostelworld. If you want to stay somewhere other than a hostel, use Booking.com as it consistently returns the cheapest rates for guesthouses and hotels.
Don't Forget Travel Insurance
Travel insurance will protect you against illness, injury, theft, and cancellations. It's comprehensive protection in case anything goes wrong. I never go on a trip without it as I've had to use it many times in the past. My favorite companies that offer the best service and value are:
Want to Travel for Free?
Travel credit cards allow you to earn points that can be redeemed for free flights and accommodation — all without any extra spending. Check out my guide to picking the right card and my current favorites to get started and see the latest best deals.
Ready to Book Your Trip?
Check out my resource page for the best companies to use when you travel. I list all the ones I use when I travel. They are the best in class and you can't go wrong using them on your trip.