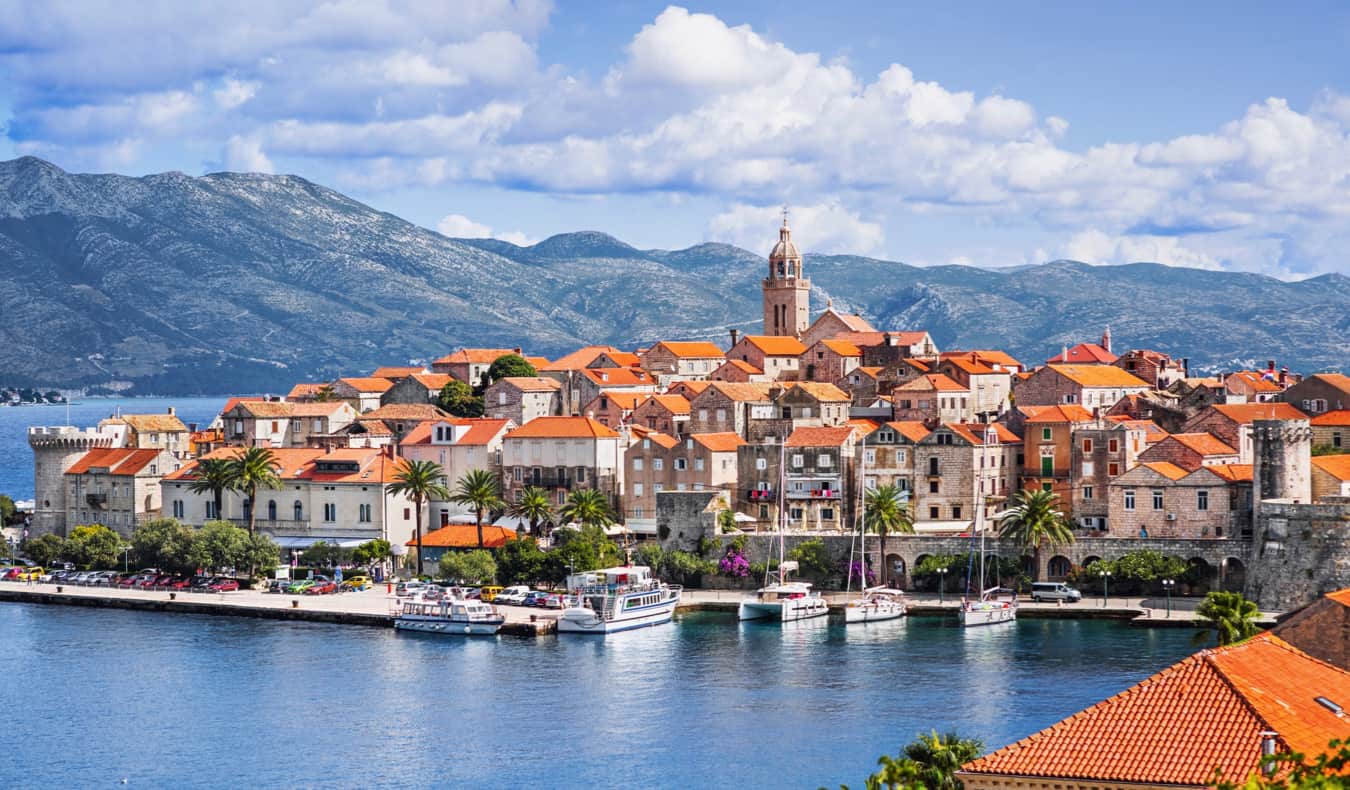 Posted: 1/10/23 | January 10th, 2023
Croatia is a country with over a thousand islands, a long coastline dotted with sun-bleached medieval towns, a cosmopolitan capital city, an underappreciated wine region, and an untrammeled inland landscape that sees a fraction of the tourists that the Dalmatian Coast brings in.
During the pandemic, Croatia was one of the few European countries that remained open to tourism.
While most travelers seem to just pop into Dubrovnik or Split for a few days, there's so much more to the country that, I think, is even better than the famed Dalmatian Coast.
A lot of people spend a week on the coast and go home. That's not how you should really see the country. I'd suggest at least two weeks so you can get off the coast. But an entire month would allow you to cover most of the country and spend enough time in each place to feel like you got a sense of it before moving on to the next.
To help you make the most out of your time in Croatia, here are a couple of suggested itineraries that you can use as a guideline to help plan!
Croatia: A One-Week Itinerary
There's a couple of ways to do Croatia in a week. First, you could spend a week going from Split to Dubrovnik on a sailing trip. That's the most popular way everyone sees that part of the country. You'll move fast but you'll see the highlights.
There are a legion of boats, both chartered and hop-on, hop-off types, that sail between Split and Dubrovnik. I did one a few years ago (you can read about it here).
During the high season, prices rise dramatically, but if you time your visit right and go during the shoulder season you can find some great deals. Charters can get pricey though, as a seven-day trip starts at 1,800-2,500 EUR.
If you don't want to spend your week on an organized tour, here's an alternative itinerary that covers the main highlights:
Day 1-3: Split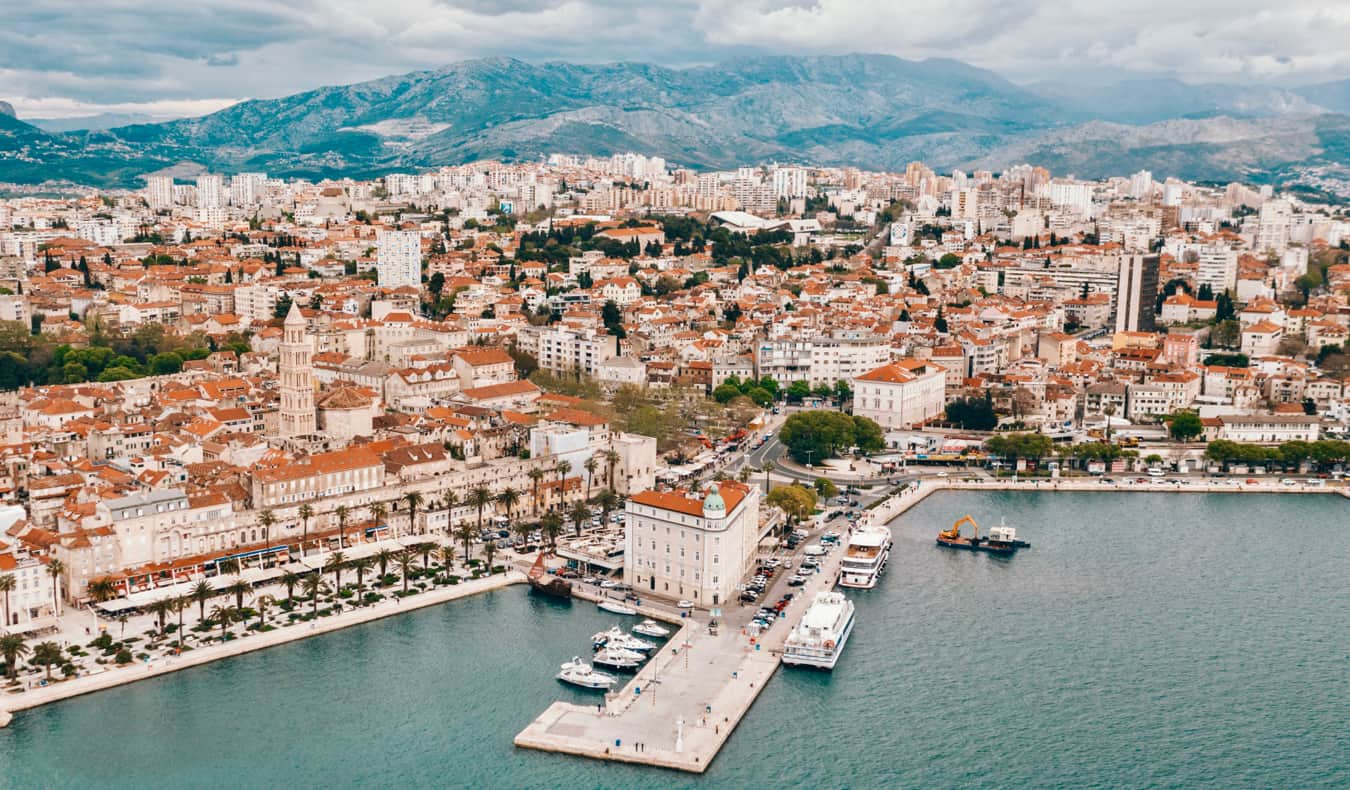 Start your trip in Split. Croatia's second-largest city, Split is a Mediterranean metropolis known for its laid-back atmosphere. There are two main draws here: it's a hub for ferries and boats that whisk travelers to various islands in central Dalmatia and it's the home of Diocletian's Palace. The fourth-century palace served as a retirement home for Diocletian, a Roman emperor who was born nearby. After his death in 305 CE, the palace slowly fell into ruin and the city moved in.
Today, you can stroll down the hallways of this Mediterranean mansion and hang out in the cafes and shops that are flanked on each side. Don't miss St. Duje's Cathedral, Klis Fortress (which was featured in Game of Thrones), and the Museum of Croatian Archaeological Monuments (which is home to some 20,000 relics and artifacts).
Day 3-4: Hvar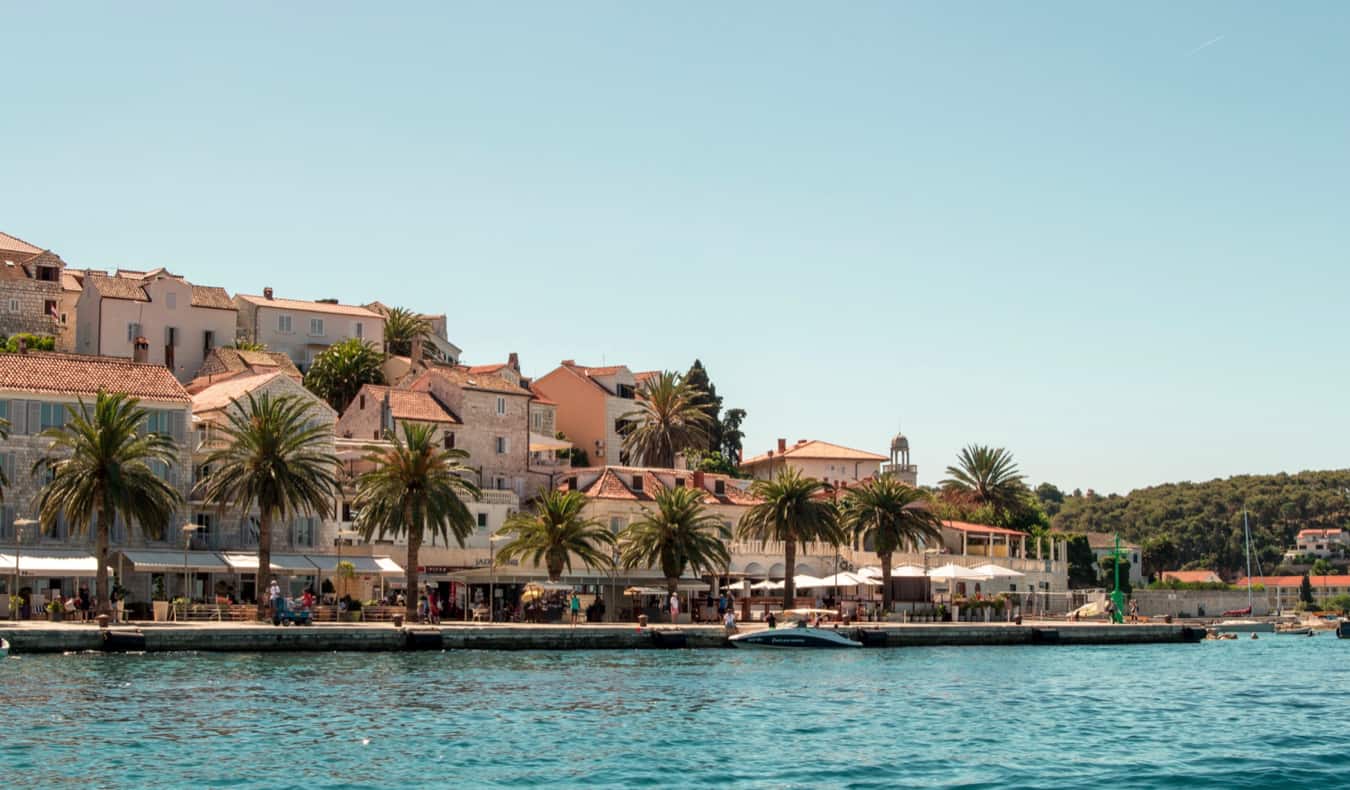 Located just 50km (31 miles) from Split, Hvar is a top destination for visitors to Croatia. It famously gets 2,724 hours of sunlight per year, making it one of the sunniest spots on the planet. In the last two decades, the main town has attracted a wild party scene. All the boat tours stop here for their passengers to get wasted and go clubbing at the world-famous, Carpe Diem.
For somewhere more laid-back, check out Stari Grad, literally "Old Town," located on the opposite side of the island from Hvar Town. Recently added to the UNESCO World Heritage list, Stari Grad boasts a warren of narrow stone-blanketed lanes. It's much quieter than boisterous Hvar Town. While you're here, be sure to take a hike through the island's many olive groves and lavender fields.
Day 5: Vis/Korcula/Mljet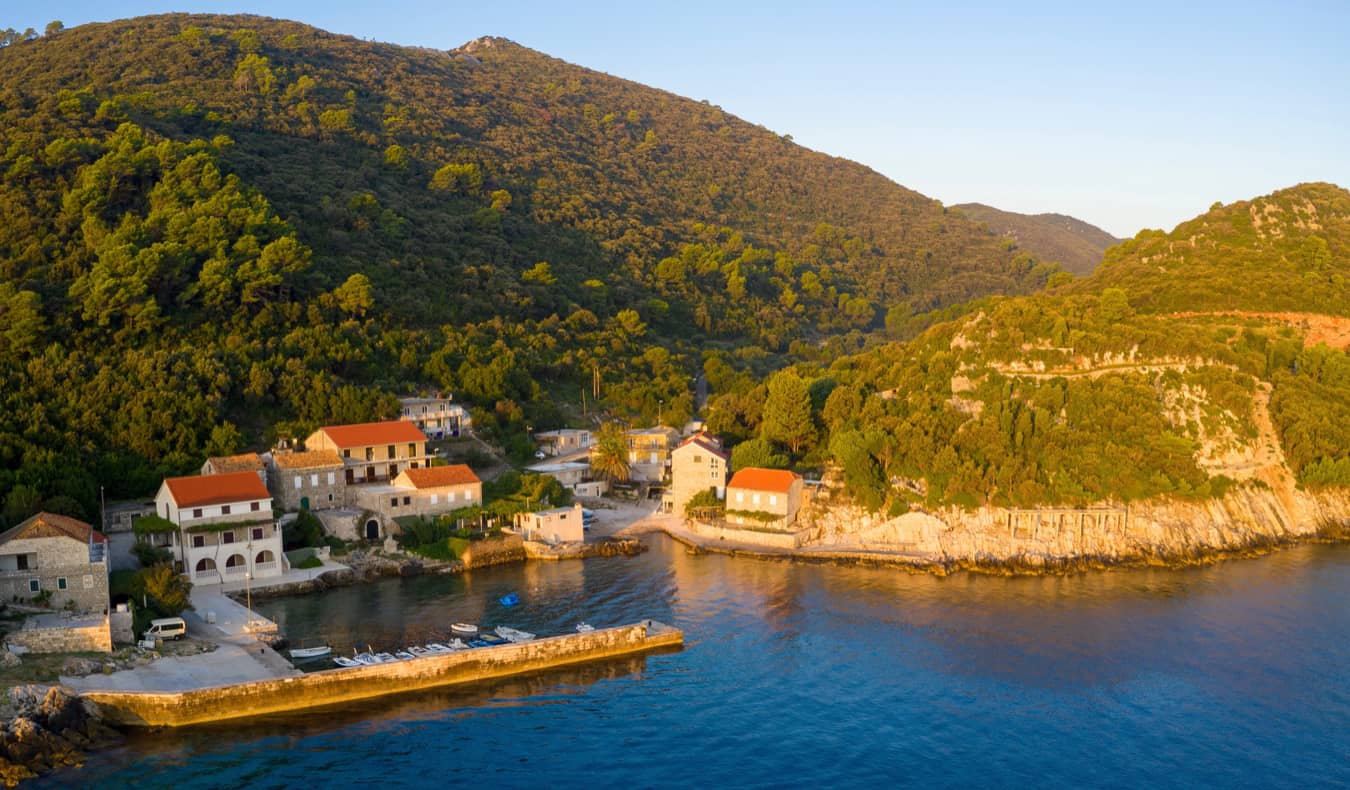 Take a day trip to one of the above islands. Vis, pronounced "Vees," was off-limits to everyone save for the Yugoslav army until 1989 so the island has a very untouched vibe (there are no big hotels or resorts).
Korcula's Old Town in the island's main town, also called Korcula, is nicely preserved and oh so easy on the eyes. Stroll around the historic town and you'll see the name Marko Polo everywhere. That's because the town claims—though there's no sure proof—that the legendary traveler comes from there. The pošip grape, endemic to the island, produces a crisp and very drinkable white wine, so be sure to plop down at a café and order a glass.
Mljet is covered in forest and is home to a national park. Legend says that Odysseus was shipwrecked on Mljet for seven years. In addition to the dense forests, the island is dotted with small towns and some lingering Roman ruins.
Day 6-7: Dubrovnik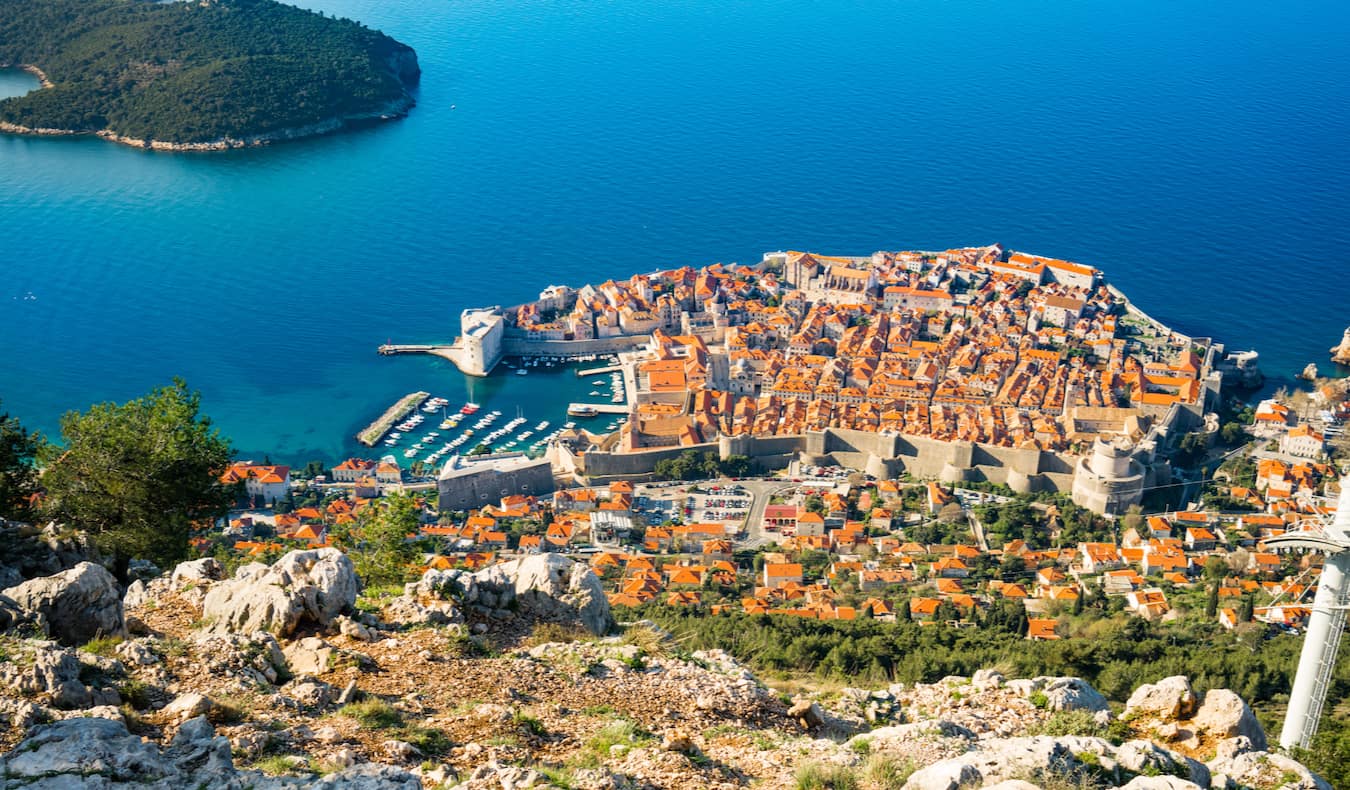 Explore Dubrovnik, Croatia's most visited town. This city has grown to fame in recent years, owing to the onslaught of cruise ships and the filming of Game of Thrones. Walk the walls (33 EUR) and take the cable car up to the top of Mt. Srd (26.54 EUR round-trip) for an incredible view of this historic city (runs April-December). Also, don't miss the 17th-century cathedral and the 15th-century clock tower. If there are cruise ships docked in town when you arrive, expect a horde of tourists to invade the walled Old Town. To get away from the city, take a day trip to Lokrum, an island off the coast where you can swim and hike.

Croatia: A Two-Week Itinerary
It's hard to stay just one week in Croatia. There's so much to see and those beaches and long seafood-laden lunches are just too tempting. So, if you're staying two weeks in Croatia, here's what I would suggest:
Days 1-8
Follow the one-week Croatia itinerary above (ideally starting in Dubrovnik). I would add a day to Dubrovnik and somewhere else along the way before continuing up north.
Days 9-10: Šibenik and Krka National Park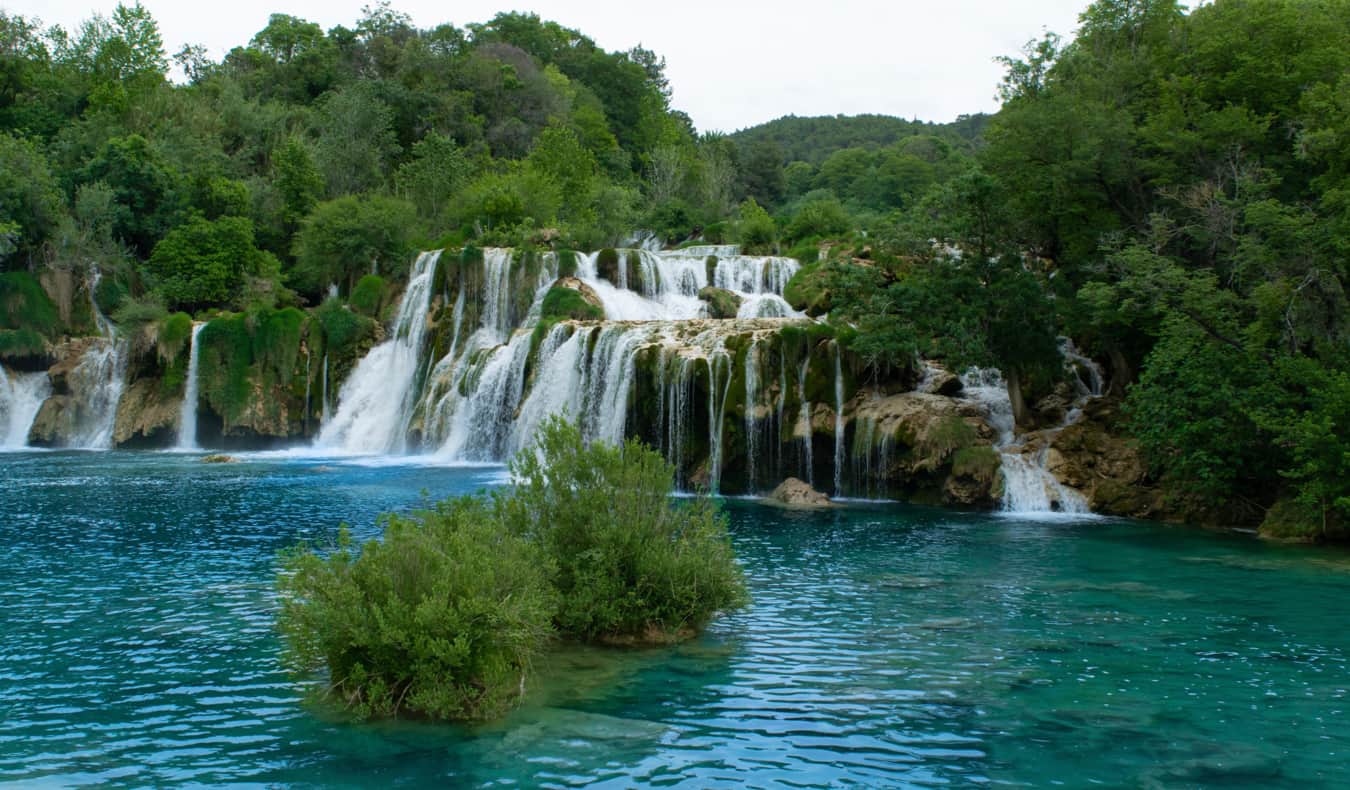 The town of Šibenik tends to get overlooked by visitors. It's a hill town just one hour north of Split. Stroll the streets, check out the fortress, and then point yourself to the Renaissance-era Cathedral of St. James that is built entirely of stone. The cathedral is one of the most stunning pieces of architecture in Croatia.
Šibenik also makes for a nice base for when you want to explore Krka National Park and see its stunning waterfalls. Head to the park to do some hiking, admire the falls, and make sure you see 14th-century Visovac Monastery plopped on the middle of an island on the Krka River. Just be sure to get there early to beat the tourist buses. Park admission ranges from 6.64 EUR in the low season (January-February) all the way up to a staggering 40 EUR during peak season (June-September).
Day 11-12: Zadar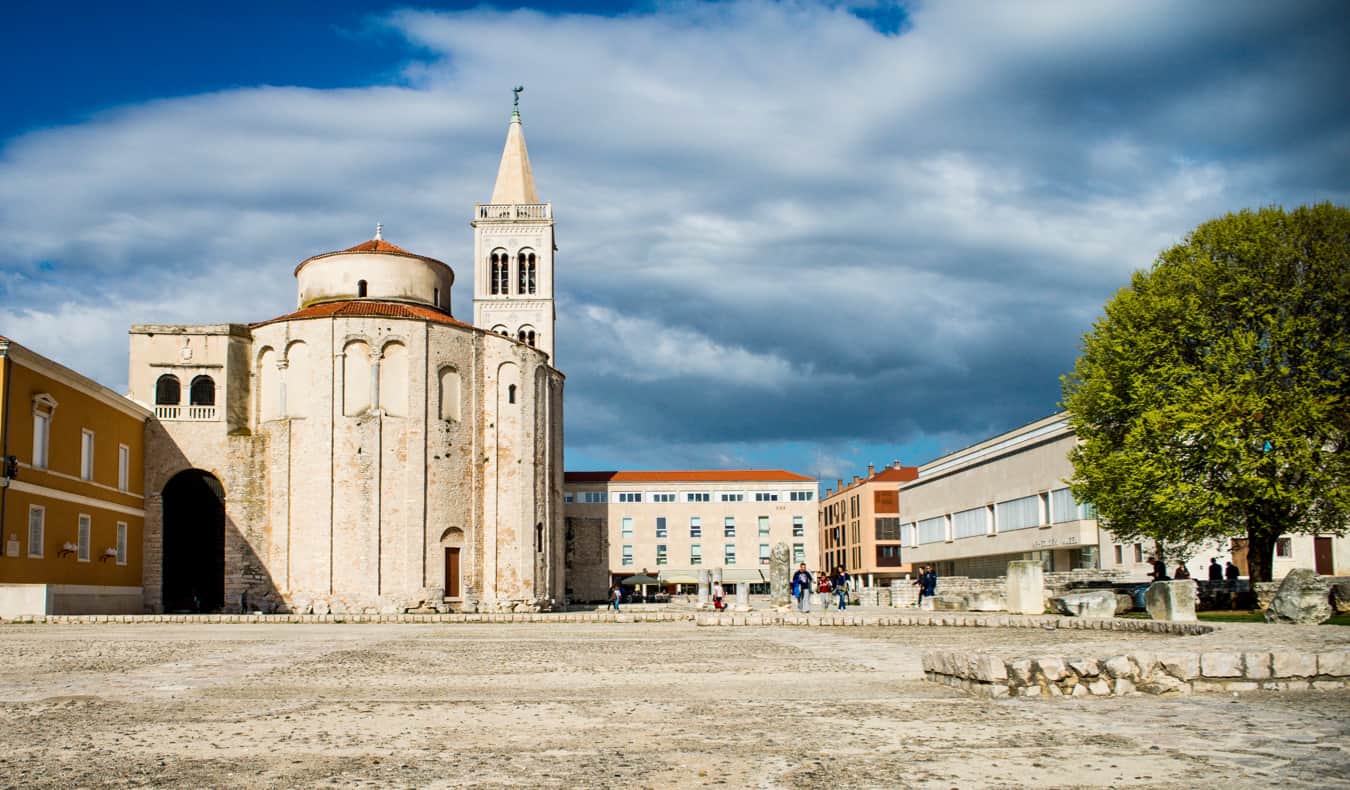 Just one hour by car from Šibenik, Zadar has been getting a lot of attention in the last few years. Its limestone-blanketed historic center confidently juts out into the Adriatic. It's crammed with medieval churches (check out the oddly circular church of St. Donatus, the largest church on the Dalmatian Coast). The restaurants are affordable and good (try Foša for elevated central Dalmatian fare).
And then there is the amusing and unique sea organ. Located on a set of steps that descend into the sea, the organ makes sounds as the waves crash through it, creating a harmonious sound.
Day 13: Plitvice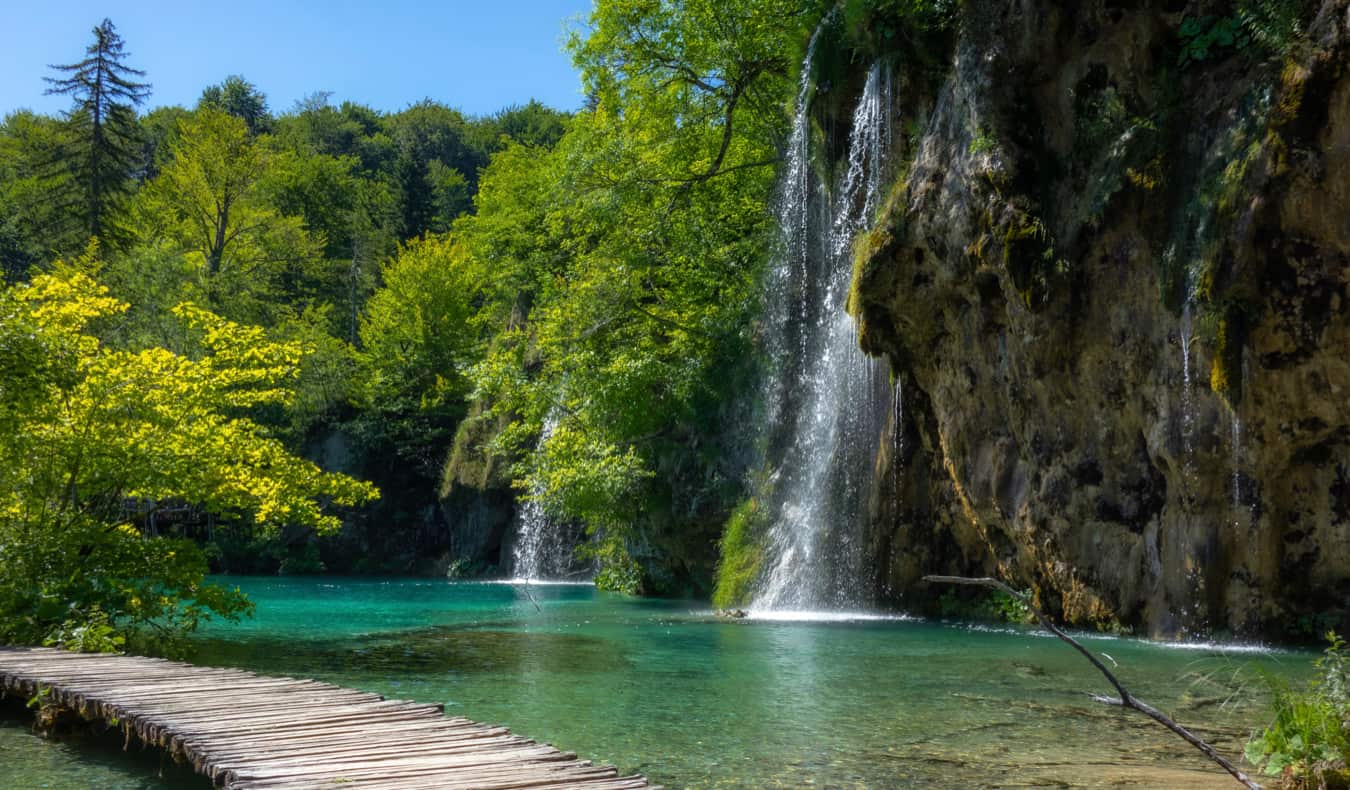 Plitvice Lakes—pronounced "Pleet-veetz-say"—is one of the natural wonders of the world and an Insta-worthy icon (you've probably seen photos of it on Instagram already). This national park is a series of small connected lakes with water that glows blue and green. The entrance fee ranges from 10.80-40 EUR depending on the season. Be sure to arrive early to beat the crowds!
Day 14: Home
Head back to whatever city you depart from and start planning your next visit as there's still a lot to see and do here!


Croatia: A Three-Week Itinerary
Even after two weeks, there's still much more of Croatia to see. An additional week will allow you head up Dalmatian Coast all the way to Istria, the country's northern peninsula.
Day 1-13
Follow the above itinerary for your first two weeks in Croatia.
Day 14: Karlovac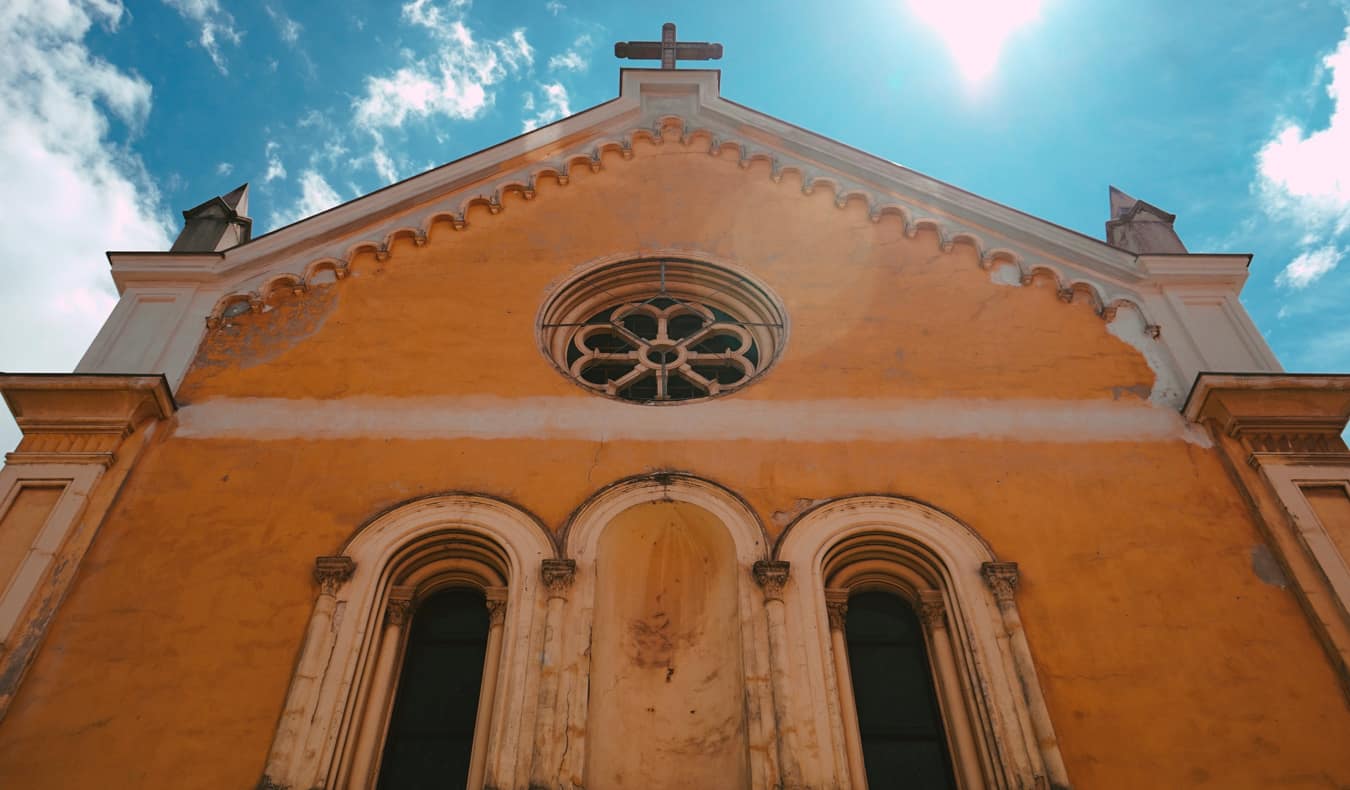 This small city is home to just 55,000 people and makes for a quick day trip as you head into Istria. One of the most interesting things to do here is to visit the Homeland War Museum, which highlights the Croatian war for independence. the war was fought from 1991-95 and the museum has military vehicles, artifacts, and stories from the conflict. There's also a small castle overlooking the town as well as a small beach on the river Korana where you can swim when the weather is warm.
Day 15-19: Istria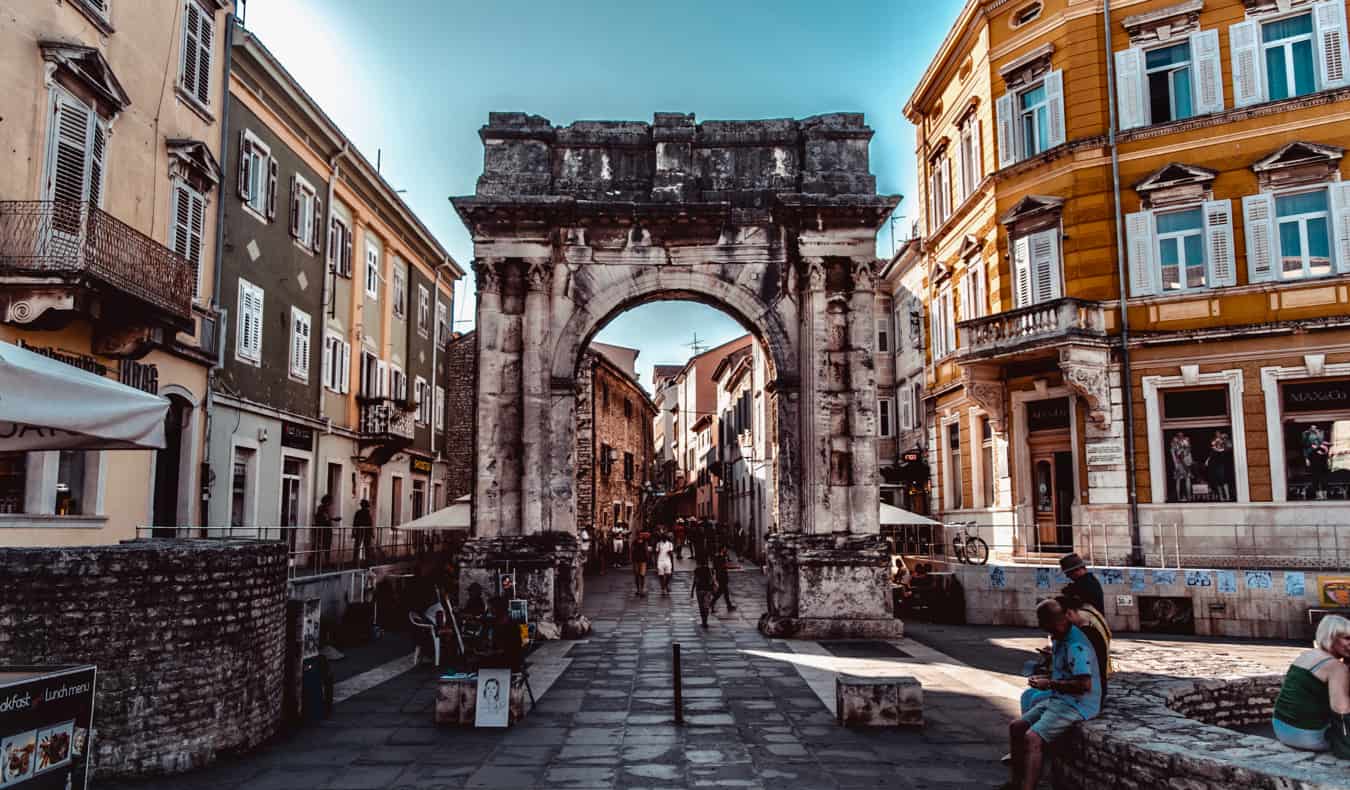 This is my favorite region in Croatia. There are walled seaside towns looking like they're still in medieval times, the interior hill towns surrounded by vineyards and hiking trails, and a food and wine scene that I think is the best in the country. You can travel along the coast stopping in the towns of Novigrad, Porec, Rovinj, and Pula with its majestic Roman amphitheater.
Pula, Istria's largest town boasts a perfectly preserved Roman amphitheater that's over 2,000 years old. It is Croatia's best-preserved monument. Other ruins worth seeing here are the Temple of Augustus, a temple dedicated to Roman Emperor Augustus which is 2,000 years old, and the Arch of the Sergii, a triumphal Roman arch celebrating the Sergii family (that's also over 2,000 years old).
Next, visit Rovinj. It's the most popular city in the peninsula, thanks to its picturesque and labyrinthine Old Town, plentiful beaches, and numerous ruins nearby.
Pula and Rovinj are two of the main attractions here, however, there are lots of other places to see while you're here, such as the charming hill towns of Motovun and Grožnjan; the latter is home to a handful of artists who moved here from places like Zagreb.
If you want to get off the coast, you'll definitely need a car because buses don't really frequent the interior towns.
Day 20-21: Zagreb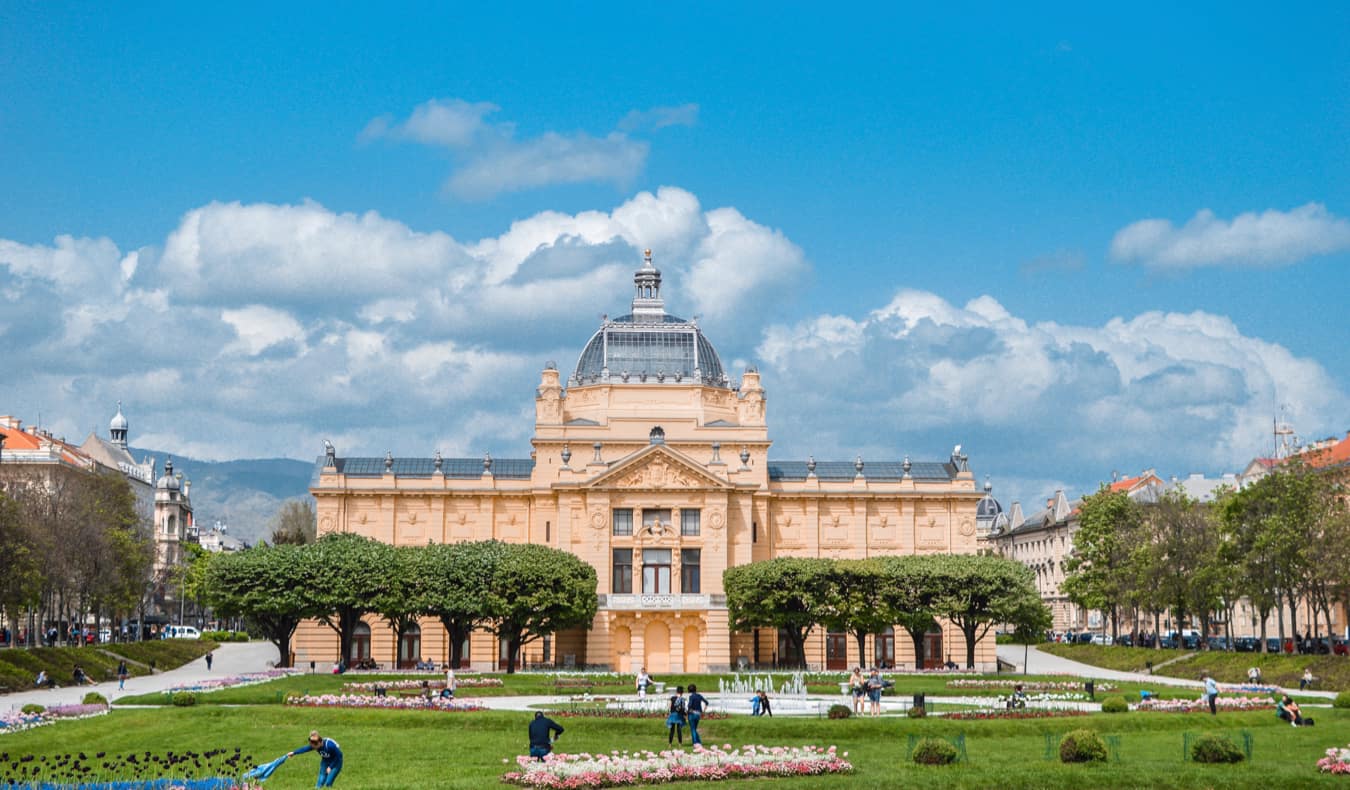 This city of 800,000 is seriously underrated, likely because the main draw to Croatia is the coastal areas and the islands. But the Croatian capital has some fun awaiting visitors. The historic center is a nice wander with its chunky cobblestone streets, Gothic churches, and medieval gate. If you're picking up an Austrian vibe in Zagreb, your feelings are not incorrect. Zagreb was for a time part of the Austro-Hungarian Empire and Central Europeans built a lot of the structures here.
Don't skip visiting the Museum of Broken Relationships. It's a fascinating trip through other peoples' heartbreak that everyone will be able to relate to (7 EUR). The Museum of Hangovers is also super interesting. It's full of drunken stories from around the world and you can also try walking around wearing beer goggles (8 EUR).
Additionally, don't miss the Botanical Gardens (1.33 EUR), and be sure to visit the Dolac Market for cheap eats. For a half-day trip, head to Jarun Lake to swim or kayak when the weather gets warm (it's just 8 kilometers from the city center).

Croatia: A One-Month Itinerary
You can easily spend a month here. A month will let you see the above but spend more time in the interior, Zagreb, and visit Croatia's wine region.
Days 1-9: Dubrovnik to Split
Follow the above suggestions for more details.
Day 10: Trogir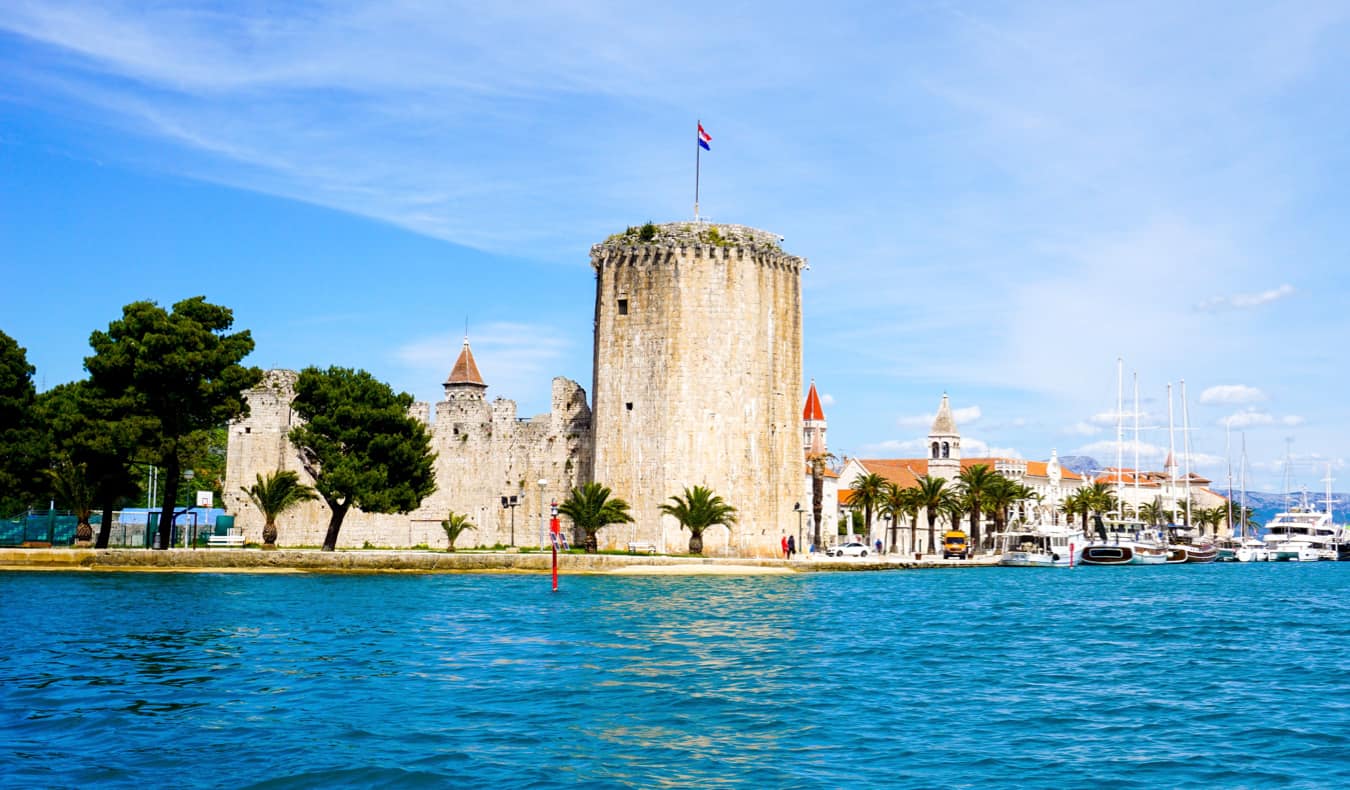 Located 20 miles north of Split, Trogir is the most beautiful town you've probably never heard of. Like Dubrovnik, Trogir is surrounded by medieval walls and is handsomely clad in white limestone. Unlike Dubrovnik, you won't find an army of cruise ship tourists invading the place. Check out the towering Cathedral of St. Lawrence—construction began in the late 12th century—and if the tall 15th-century bell tower is open (and you're not afraid of heights), trudge up to the top for a great view.
Days 11-12: Šibenik and Krka National Park
Scroll up to see what to do in Šibenik and Krka.
Day 13-14: Zadar & Plitvice
Find the itinerary for days 13 and 14 above.
Day 15: Slunj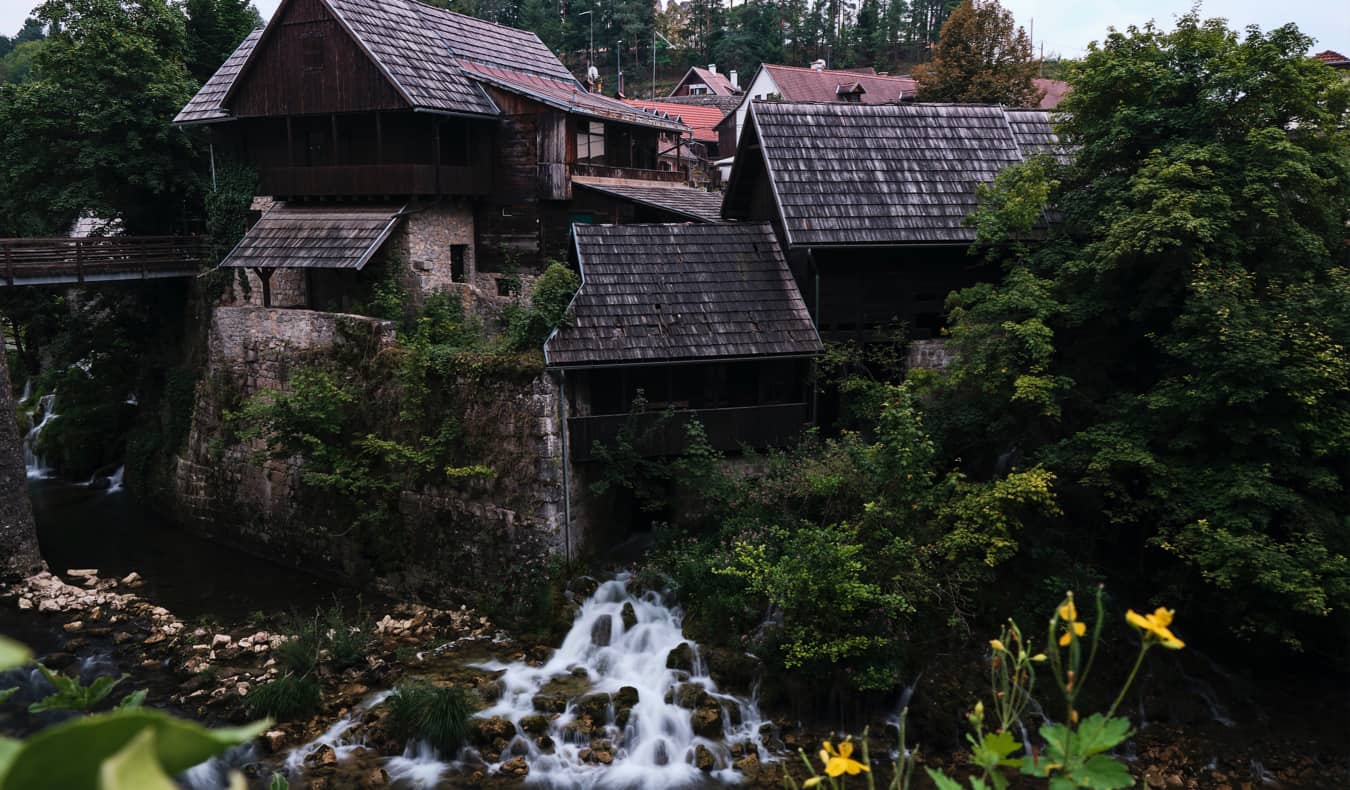 Slunj is a postcard-perfect little town enveloped by greenery and sitting on the banks of the Korana and Slunjcica rivers. The historic mill town of Rastove is what most people come here for. It takes a few hours to walk around. Use the rest of your time to do some of the hiking trails in the hills or go for a swim in one of the many rivers here.
Day 16: Karlovac
Follow the suggestions for Karlovac above.
Day 17-21: Istria
For this part of the trip, you'll want to make sure you have a car as many of the towns aren't accessible by bus (the bus is slow and always late too). As we mentioned above, there are tons of things to see and do here. With a month in the country, you can go at a slower pace and do more day trips, food and wine tours, and boat tours.
Days 22-25: Zagreb
Follow the Zagreb suggestions above.
Days 26-28: Slavonia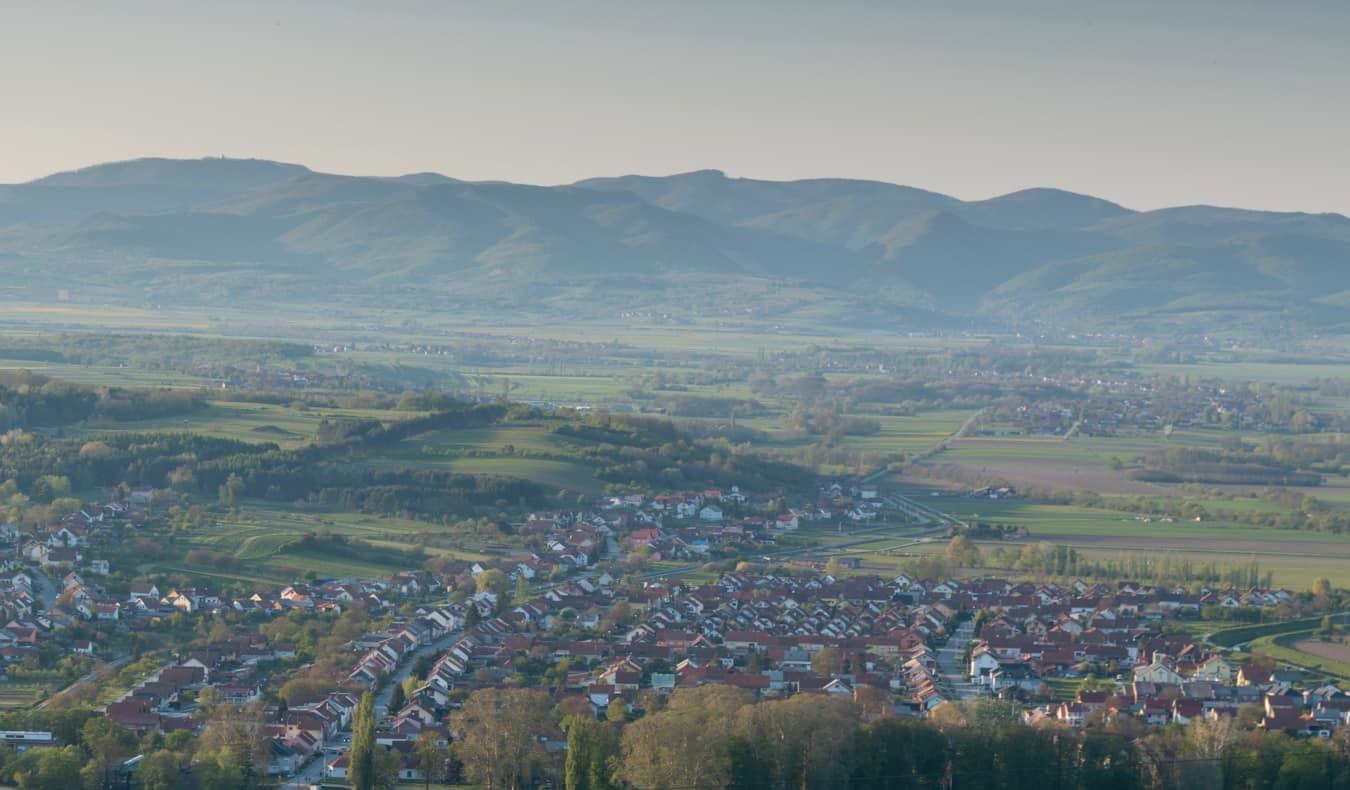 Head to the region of Slavonia, in the northeast of the country where Croatia meets the borders of Serbia and Hungary, and you'll see an entirely new country—one where there's a great wine-growing culture, hearty porky dishes, and few tourists. The regional capital, Osijek, is a nice place to spend a day or two; its large historical center boasts a bounty of baroque palaces and neo-Gothic churches. The tavern-like restaurants ooze with a rustic atmosphere. Don't miss an opportunity to devour fish paprikash, a paprika-laden fish stew slow-cooked over an open flame for hours.
The wine country town of Zmajevac is also worth visiting. Especially the lovely Josic Wine Cellar. For nature lovers, the Kopacki Rit Nature Reserve is a nice place to stroll around for an afternoon. One of the largest and most important wetlands in Europe, the nature reserve is amazing for birdwatchers–there are over 250 different kinds that live here.
Day 29: Zagreb
Head back to Zagreb for a final day and chill out before leaving the country!
***
There is a lot to see and do in Croatia. You could extend the trip another month and you'd still be covering new ground. After all, there are over a thousand Croatian islands in the Adriatic Sea and tons of little towns and places to go hiking. Whatever you choose, you'll have plenty of choices. Let this Croatia itinerary be your guide.


Get Your In-Depth Budget Guide to Europe!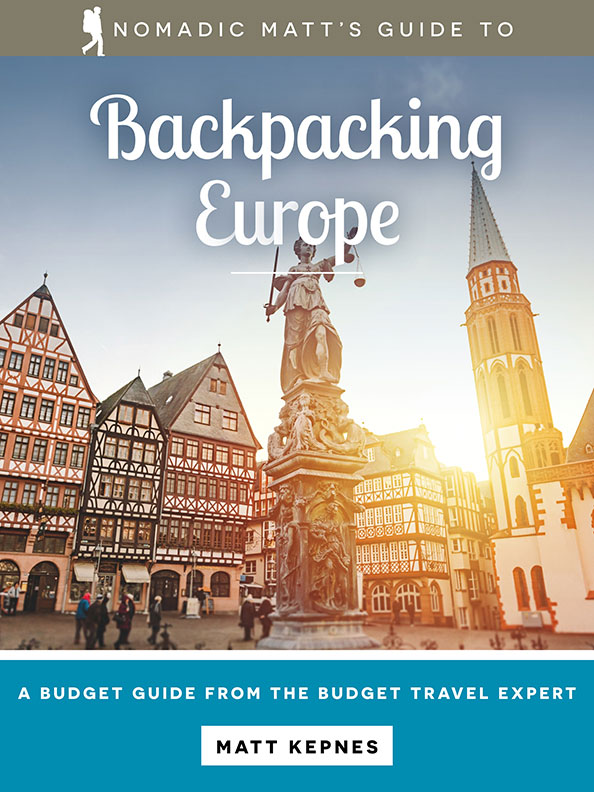 My detailed 200+ page guidebook is made for budget travelers like you! It cuts out the fluff found in other guides and gets straight to the practical information you need to travel while in Europe. It has suggested itineraries, budgets, ways to save money, on and off the beaten path things to see and do, non-touristy restaurants, markets, bars, safety tips, and much more! Click here to learn more and get your copy today.
Book Your Trip to Croatia: Logistical Tips and Tricks
Book Your Flight
Use Skyscanner to find a cheap flight. They are my favorite search engine because they search websites and airlines around the globe so you always know no stone is left unturned!
Book Your Accommodation
You can book your hostel with Hostelworld as they have the biggest inventory and best deals. If you want to stay somewhere other than a hostel, use Booking.com as they consistently return the cheapest rates for guesthouses and cheap hotels. My favorite places to stay in Croatia are:
Don't Forget Travel Insurance
Travel insurance will protect you against illness, injury, theft, and cancellations. It's comprehensive protection in case anything goes wrong. I never go on a trip without it as I've had to use it many times in the past. My favorite companies that offer the best service and value are:
Looking for the Best Companies to Save Money With?
Check out my resource page for the best companies to use when you travel. I list all the ones I use to save money when I'm on the road. They will save you money when you travel too.
Want More Information on Croatia?
Be sure to visit our robust destination guide on Croatia for even more planning tips!