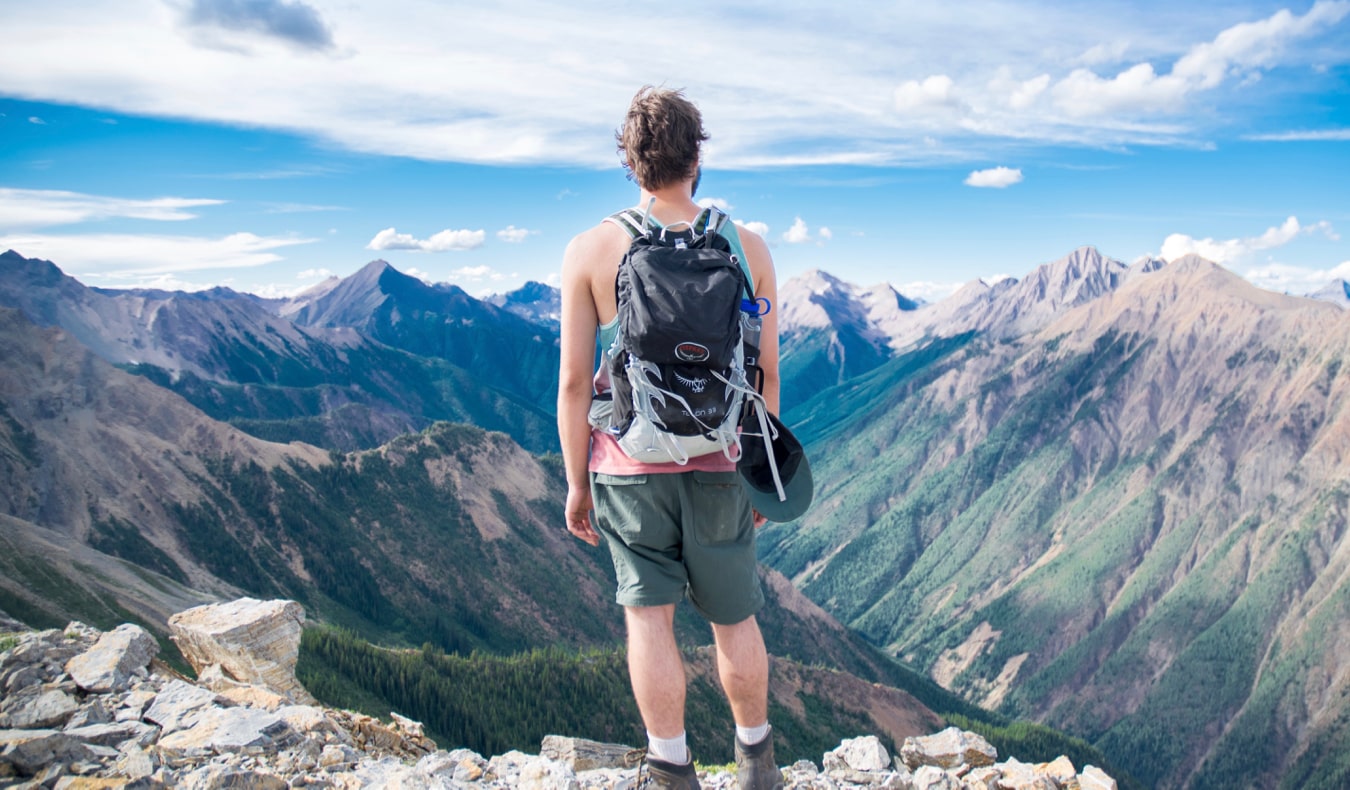 Last Updated: 8/3/2023 | August 3rd, 2023
Years ago, the website Earth Porm reposted my article "The Ultimate Guide to Traveling When You're Broke."
Not long after, social media maven and actor George Takei shared the post with his millions of Facebook fans (as a huge Star Trek geek and sci-fi nerd, I did jump up and down a bit with joy).
As I went through the comments on George's Facebook post, I was dismayed by the mean and dismissive comments people shared as well their misconceptions about travel.
These comments made me realize that, despite all the detailed websites and books on how to make travel affordable and accessible, too many people still believe the notion that travel is expensive, unsafe, and impossible unless you are rich.
Too many say, "I can't. It's impossible" and become cynical about travel.
The notion that travel is expensive couldn't be further from the truth (I wrote an entire book proving that very point)
In fact, it's never been easier or cheaper to travel on a budget.
Yet people still have all kinds of misconceptions about budget travel and staying safe abroad.
To help combat the misinformation out there, I want to debunk 7 of the most common travel myths I've encountered over the years.

Myth #1: Travel is Expensive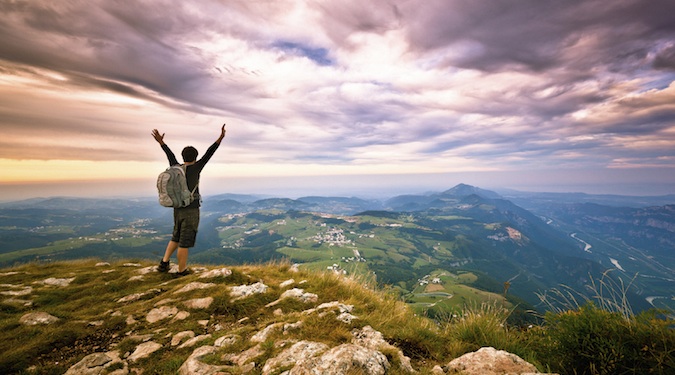 Everything costs some money — and that includes travel. But the idea that travel is only about fancy tours, beach-side resorts, and luxurious villas is outdated. Traditionally, subtle marketing language made everyone believe that "a fun vacation is an expensive vacation."
After decades of being bombarded by those insidious ad campaigns, our collective consciousness still equates travel with luxury. Heck, I used to believe this too.
But he fact of the matter is you don't need a trust fund or a high-paying job to have an amazing trip.
You'll need to learn how to plan a trip.
But you don't need to be rich to travel. You just need to be creative and have the right priorities.
And it can even be done on minimum wage. Sure, it may take longer to save for your trip, and you may need to make sacrifices, but if you want to travel — whether for two weeks or two years — you can find a way to make it happen.
Here are some starting points that can help you lower your costs and travel on a budget:
Myth #2: Travel Credit Cards Will Ruin Your Credit Score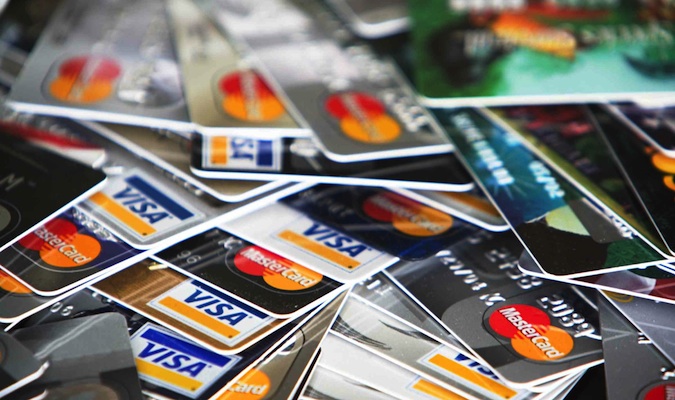 I can't count the number of free flights and hotel stays I've had over the years. By collecting points and miles, I've been able to travel for a fraction of the price it would have cost otherwise, opening up tons of possibilities for budget travel.
You can do this too.
Travel hacking is the art of using travel credit cards to collect points and miles that can be then turned into free travel — all by using your regular spending. No extra purchases. No jumping through loopholes. Just earning free travel by putting your date nights, groceries, gas, and other regular expenses on a travel card.
While applying for credit cards will cause a temporary dip in your credit score, that dip gets corrected within two months if you keep paying off your bills. Unless you're looking to make a huge purchase (like buying a house) in the near future, that minor dip will not affect you. Just space out the applications (if you're applying for multiple cards) and you won't see a sustained negative impact on your credit score.
I have over a dozen credit cards (though I only actively use three) and a credit score of 797 out of 850. As long as you pay your card off each month, you don't need to worry.
I mean what's the point of building up a credit score if you don't use it?
Here are some additional resources on credit cards and ravel hacking to help you get started:
Myth #3: Couchsurfing is Unsafe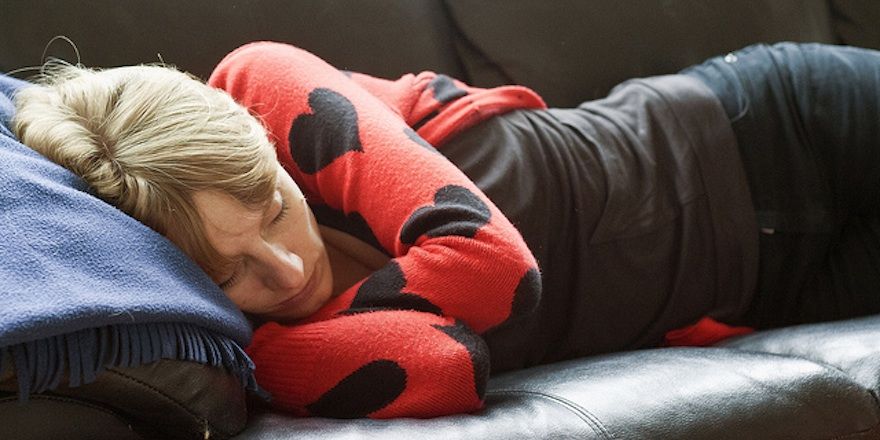 Couchsurfing is a sharing economy app that facilitates cultural exchange. Locals offer a free space in their home (sometimes just a couch) which travelers can use to then visit the city and learn about about the destination.
While staying in a stranger's house might not be for everyone, it's nevertheless a safe and fun way to travel (not to mention an affordable one). Much like Airbnb, Couchsurfing hosts have reviews and profiles you can read to make sure you're staying with someone you feel you'd get along with. It's really not much different than Airbnb (except it's free!).
Of course, if you're not ready to stay with a stranger you can also use to app to meet people for activities instead, such as a meal, coffee, or a museum visit. It's a great way to benefit from the app without having to stay with someone.
As long as you use common sense, read reviews, and trust your gut, you'll be able to use the app safely while saving money and having fun. There are families who host people, solo female hosts who only host women, as well as expats looking to connect with fellow foreigners.
Both the team and I have used the site dozens and dozens of times. It's a vibrant community and one that's completely safe. Because, contrary to what the news and media like to report, not everyone out there is a secret murderer looking for their next victim. Most people are good, kind people just looking to make friends and learn new things. Don't let fear limit your opportunities.

Myth #4: Hitchhiking Will Get You Killed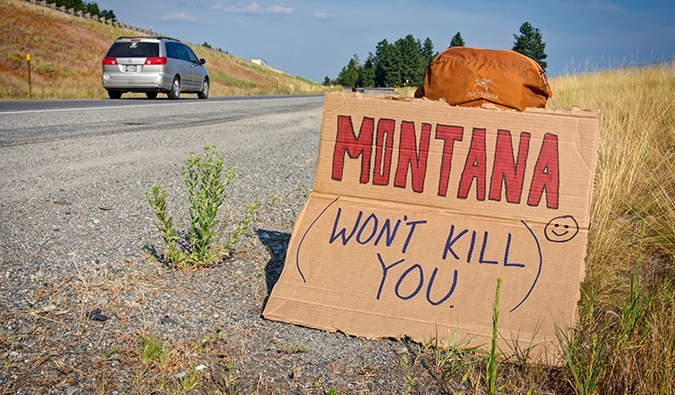 Hitchhiking is a relatively common way to travel in many countries around the world. It was also a common (and safe) way to travel the US and Canada for a long while too.
The idea that hitchhiking is dangerous dates back to the 1950s when the FBI led a scare campaign to get people to stop the practice, in part because civil rights activists were hitchhiking to rallies. The FBI's campaign permanently embedded in the mind of people that hitchhiking is dangerous by claiming that most hitchhikers were murderers.
Combined with a narrative pushed by the media that the world is unsafe, hitchhiking continues to be perceived as a dangerous activity — even if it's not.
My friend hitchhiked solo around the US.
Kristin from Be My Travel Muse hitchhiked around China
I've hitchhiked in Europe, the Caribbean, and Central America and met wonderful, interesting people in the process.
Hitchhiking, like Couchsurfing, is about using common sense. Make a note of license plates, have a phone in case of an emergency, and travel with a friend if you're not comfortable going solo. And remember, you don't have to get into any car that stops. Use your judgment and follow your instincts and you'll be able to meet lots of interesting people while still staying safe.

Myth #5: Travel is Dangerous for Women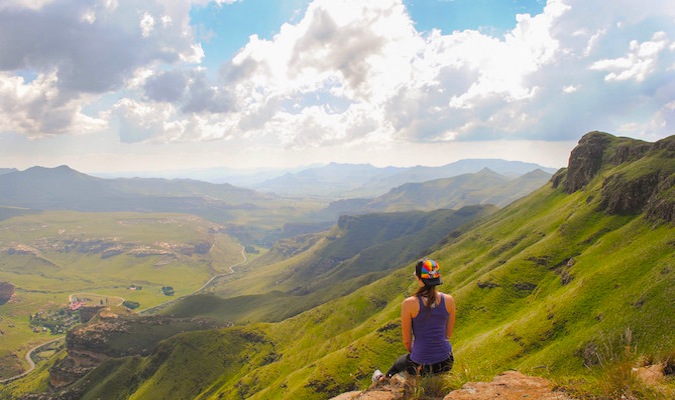 While both men and women face risks on the road, women often encounter additional hazards that require caution and awareness. But that doesn't mean women need to stay home or only go to super-safe destinations.
The "if it bleeds, it leads" approach to reporting over the years has highlighted only the negative stories of female travelers. This style of reporting bolsters the perceptions that the world is so scary that solo female travel is very, very unsafe and should be avoided.
Fortunately, that's not true at all. You have a higher chance of getting hit by a bus than you do of ending up like in the movie Taken.
But don't just take my word for it. Here's an excerpt from a post on women's safety:
If I look back on the times when people have told me "Don't go there!" or "You might die!" it's mostly advice from people who have never been to those places and have never done any research on them. The press is hugely influential. I can't tell you how many times I've read international press coverage that is flat-out wrong. You need to find trustworthy sources and advice from people who know what they're talking about. I once mentioned to my parents that I had plans to go to Rwanda. My concerned father told me, "You're not going." He was obviously worried about Rwanda's tumultuous past. Had he done his research, he would have known that Rwanda is the safest country in East Africa. Once he researched it, I never heard another word about it. The crime rates in your backyard can be just as bad as the destination you're headed to, if not worse.
These days, there are tons of powerful, independent female creators traveling to all corners of the world — including off-the-beaten-path countries. Heck, many of them are more adventurous than I am!
You can check out their blogs for inspiration and proof women can travel alone:
Myth 6: Budget Travel is Only Possible If You are Young and Single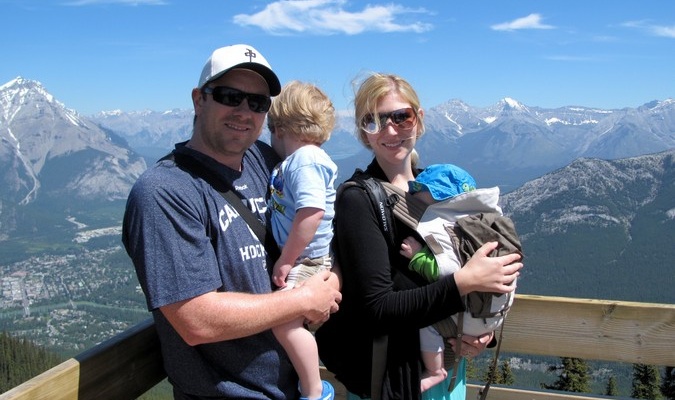 Too many people believe travel is something you can do only if you're young or single. That couldn't be further from the truth.
I understand that when you are older, you may want more luxury than a budget backpacker. And I know that family travel requires more planning than solo travel. But travel is not solely the purview of the young.
At the end of the day, age doesn't matter. I've seen families and seniors backpacking around the world, staying in hostels, or driving RVs.
You don't need to be limited by age or your relationship status. Here are some articles that prove both families and seniors can travel on a budget:
Myth #7: You Can't Work Overseas.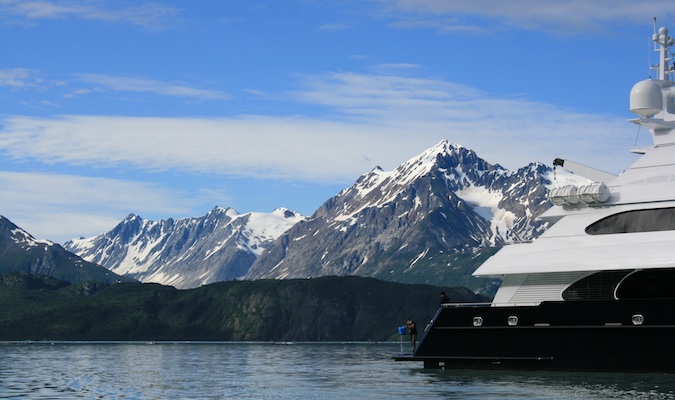 We often think of working abroad as an challenging process not worth the effort. It's something that requires interviews, visas, and a polished résumé.
For the kind of jobs that you'll get as a traveler, that's not true.
If you want to work and are flexible about what you're willing to do, you can find employment almost anywhere. You can get a working holiday in countries like Australia or New Zealand, become an au pair, teach English, or even volunteer in exchange for room and board.
Sure, you might not get a fancy or well-paying job. But if your priority is travel then what does that matter?
Farms, schools, bars, restaurants, cafes, and the tourism industry are almost always looking for staff — especially in areas with a seasonal influx of tourists. You won't get rich, but you will get to see the world.
If you want to learn more about your options, here are some blog posts to get you started:
***
These travel myths come from years of being indoctrinated with the belief that travel has to be expensive and the world is scary.
That couldn't be further from the truth.
With a little research, you'll discover that traveling the world is much safer — and much more affordable — than most people think.
Book Your Trip: Logistical Tips and Tricks
Book Your Flight
Find a cheap flight by using Skyscanner. It's my favorite search engine because it searches websites and airlines around the globe so you always know no stone is being left unturned.
Book Your Accommodation
You can book your hostel with Hostelworld. If you want to stay somewhere other than a hostel, use Booking.com as it consistently returns the cheapest rates for guesthouses and hotels.
Don't Forget Travel Insurance
Travel insurance will protect you against illness, injury, theft, and cancellations. It's comprehensive protection in case anything goes wrong. I never go on a trip without it as I've had to use it many times in the past. My favorite companies that offer the best service and value are:
Want to Travel for Free?
Travel credit cards allow you to earn points that can be redeemed for free flights and accommodation — all without any extra spending. Check out my guide to picking the right card and my current favorites to get started and see the latest best deals.
Ready to Book Your Trip?
Check out my resource page for the best companies to use when you travel. I list all the ones I use when I travel. They are the best in class and you can't go wrong using them on your trip.