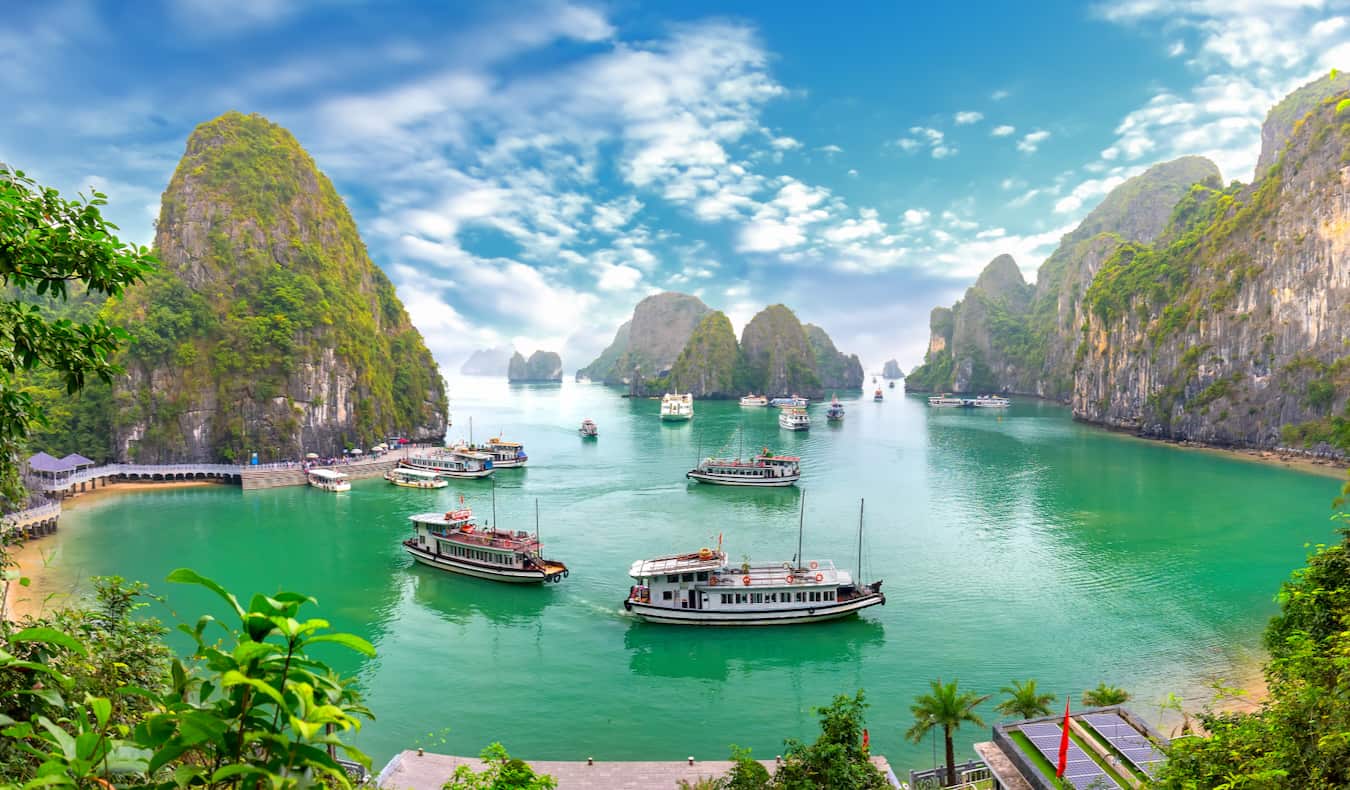 Last Updated: 3/10/23 | March 10th, 2023
It's never been easier to travel with almost no money. While "revenge travel" has driven up prices in the short term, those are already starting to drop back down to pre-COVID levels. And, with the spread of the sharing economy, plentiful cheap flights, and access to budget accommodation, getting away has never been more affordable.
If you're an American, the strong dollar has made many places very cheap (or even cheaper) to visit. While that's not great for other folks, it is good for us Americans, as we're getting the best exchange rates we've had in years, and although absolute prices are up, you should really take advantage of this exchange rate to travel right now.
While there are lots of great destination options, I wanted to list a few of my favorites. These are places I think are the most interesting, fun, and easy to get to, and offer excellent value for your money. Here are 11 cheap places to travel on the US dollar:
1. Costa Rica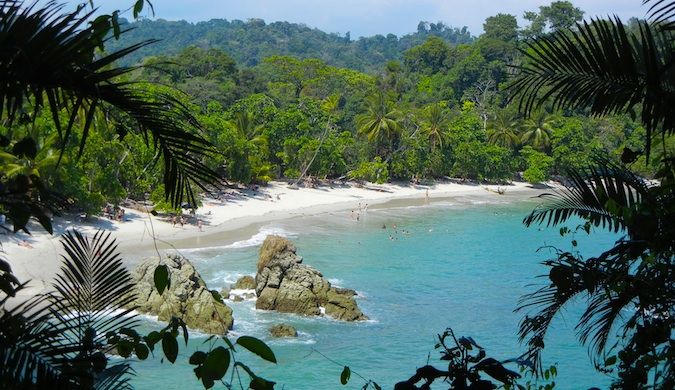 Costa Rica is my favorite Central American country. Though it's one of the most expensive in the region, your money will still go far here. It also strikes a balance between budget-friendly and safe, while still offering plenty of amazing sights and activities.
In this magical place, there is a ton to see and do. You'll find cloud forests, turtles, incredible surfing, volcanos, white-water rafting, fantastic nature preserves, deep-sea diving, and some of the happiest and nicest people around.
And on the budget travel side, you'll only need about $50 USD per day, if you use hostels and buses and cook your own food; you'll also be able to do a few budget activities, like snorkeling or hiking trips. As a bonus, flights from the US are also very cheap. If you're flexible, you can find round-trip flights for under $300 USD.
On a mid-range budget of $100 USD per day, you can stay in an Airbnb, eat out more, enjoy a couple of drinks, take the occasional taxi, and do more paid activities, like guided tours, surf lessons, and museum visits. In short, you won't want for anything on this budget!
Learn more and plan your trip with my in-depth guide to traveling Costa Rica!

2. Vietnam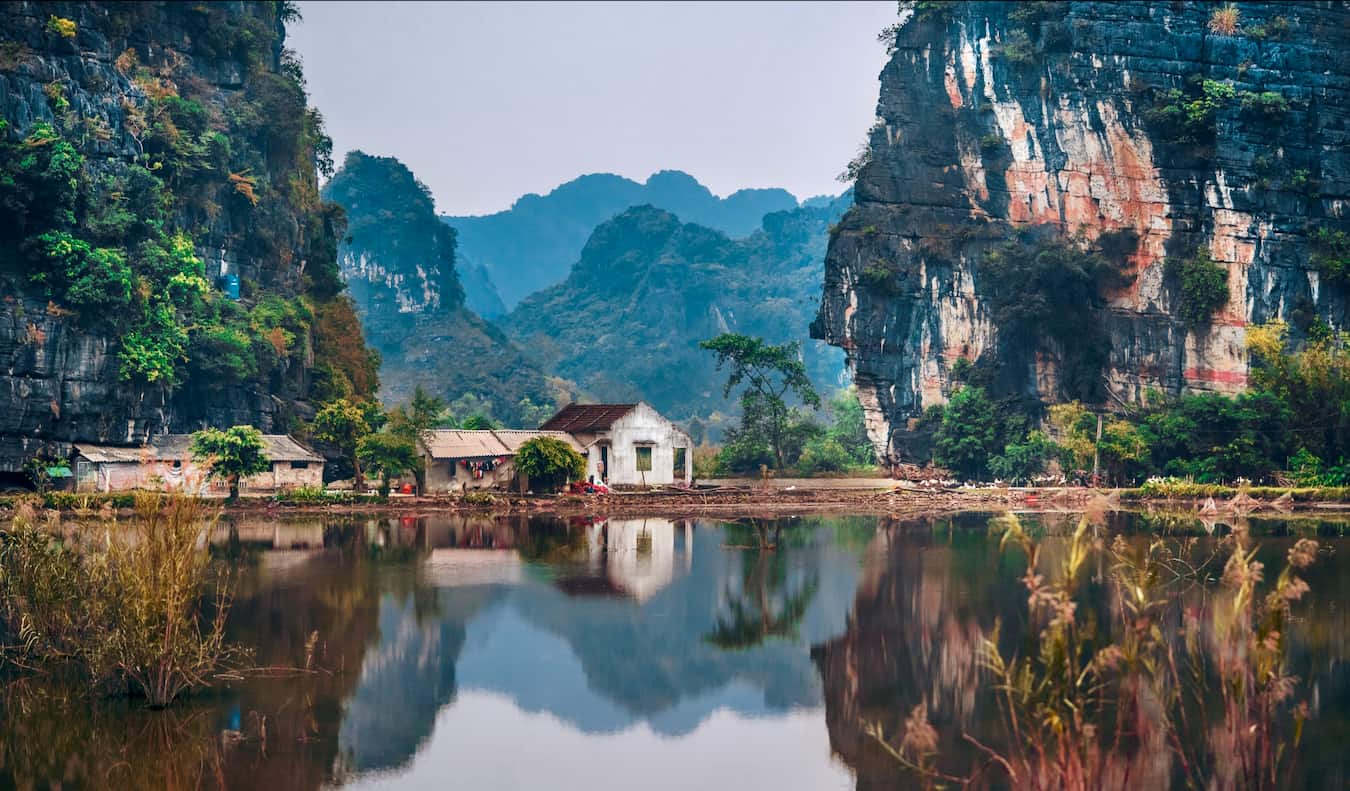 Vietnam is one of the cheapest countries in an already budget-friendly region. If you budgeted $25-30 USD per day, you would want for little. Hostels are just a few bucks a day, and you can get delicious street food for around $1 USD. (You can visit the country comfortably quite comfortably for $50-75 USD per day if you're looking for more luxury.)
Be sure to spend some time in the hectic capital of Hanoi, and visit HaLong Bay when you're in the north. In the south, don't miss the Chu Chi Tunnels near Ho Chi Minh City (tunnels used by the Viet Cong during the war with the US).
For some adventurous activities, like canyoning and cliff jumping, head to Da Lat. If you're looking for beaches, Nha Trang and Mui Ne should be at the top of your list!
Learn more and plan your trip with my in-depth guide to traveling Vietnam!

3. Romania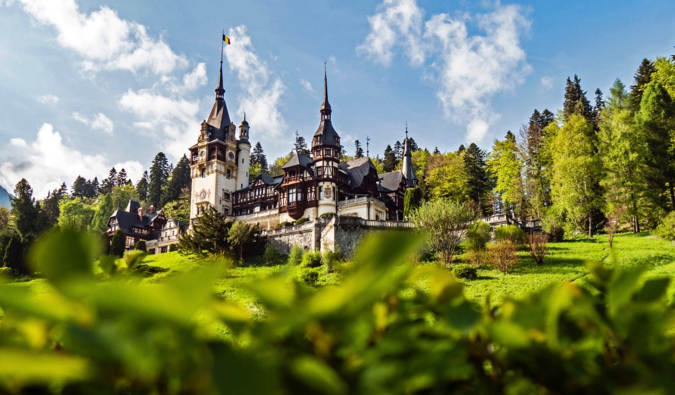 Not only is Romania an underrated destination in Europe, but it's also a budget-friendly one. Bucharest is a modern, up-and-coming capital, and the entire Transylvania region is breathtaking. Bra?ov, my favorite city there, offers lots of history (including the infamous Bran Castle). Transportation is cheap, and both rideshares and hitchhiking are common. It's a huge country, too so you can easily spend a few weeks and still just scratch the surface. In fact, I love it so much that we run tours there!
Backpackers can comfortably enjoy their time here for as little as $35-40 USD per day, which is a steal in Europe. And if you want to splurge and stay in hotels, eat out more, and enjoy a few drinks, you can easily do that for under $100 USD per day.
As more and more visitors come here to wait out their Schengen Area visa restrictions, it's likely going to get more and more popular (and expensive), so try to visit while you can!
Learn more and plan your trip with my in-depth guide to Romania!

4. India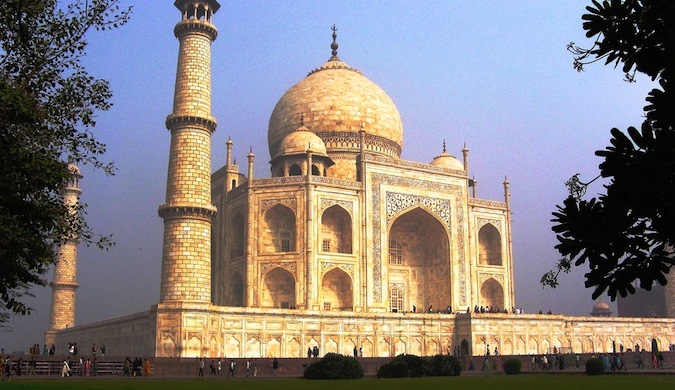 While India has always been a cheap country, with the US dollar doing so well, it's even cheaper! You can get by on as little as $25-30 USD per day — often less! Mouthwatering meals can be found for under $2 USD, and accommodation is just $5-10 USD per night, depending on where you are.
Even if you go for mid-range accommodation and food, you'll be hard-pressed to spend more than $50 USD per day unless you're staying at fancy resorts — and even they are quite affordable! While flights to India can be expensive, once you arrive, everything is a bargain.
Be sure not to miss the epic Taj Mahal, the laid-back beaches of Goa, the holy city of Varanasi, and sweeping metropolises like New Delhi and Mumbai.

5. Argentina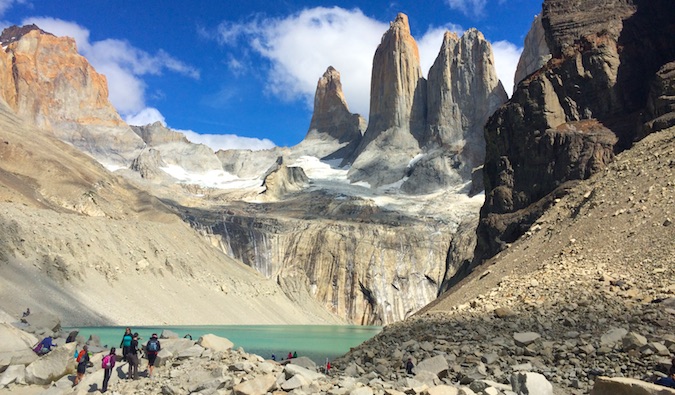 Argentina — filled with history, beautiful people, culture, wine, football, and outdoor wonders like Patagonia — is one of my favorite countries in South America. And its capital, Buenos Aires, is considered one of the liveliest cities in the world. (Most people speak English, which makes it easier to get around.) I've never drunk so much wine or eaten as much steak as I did here (which blew my budget — but it was worth it!).
The only problem is the rampant inflation, so prices are always in flux. But even with that, you can still get by on around $40-50 USD per day by staying in hostels and sticking to cheap and free activities, like museum visits, hiking, and free walking tours.
Patagonia is the main draw here, offering stunning landscapes and world-class hiking. Nature lovers will also want to visit Iguazú Falls, the largest waterfall system in the world! And while guided hikes cost upwards of $450 USD for a multiday trek, that's still super cheap considering it's a once-in-a-lifetime experience.
Learn more and plan your trip with my in-depth guide to Argentina!

6. South Africa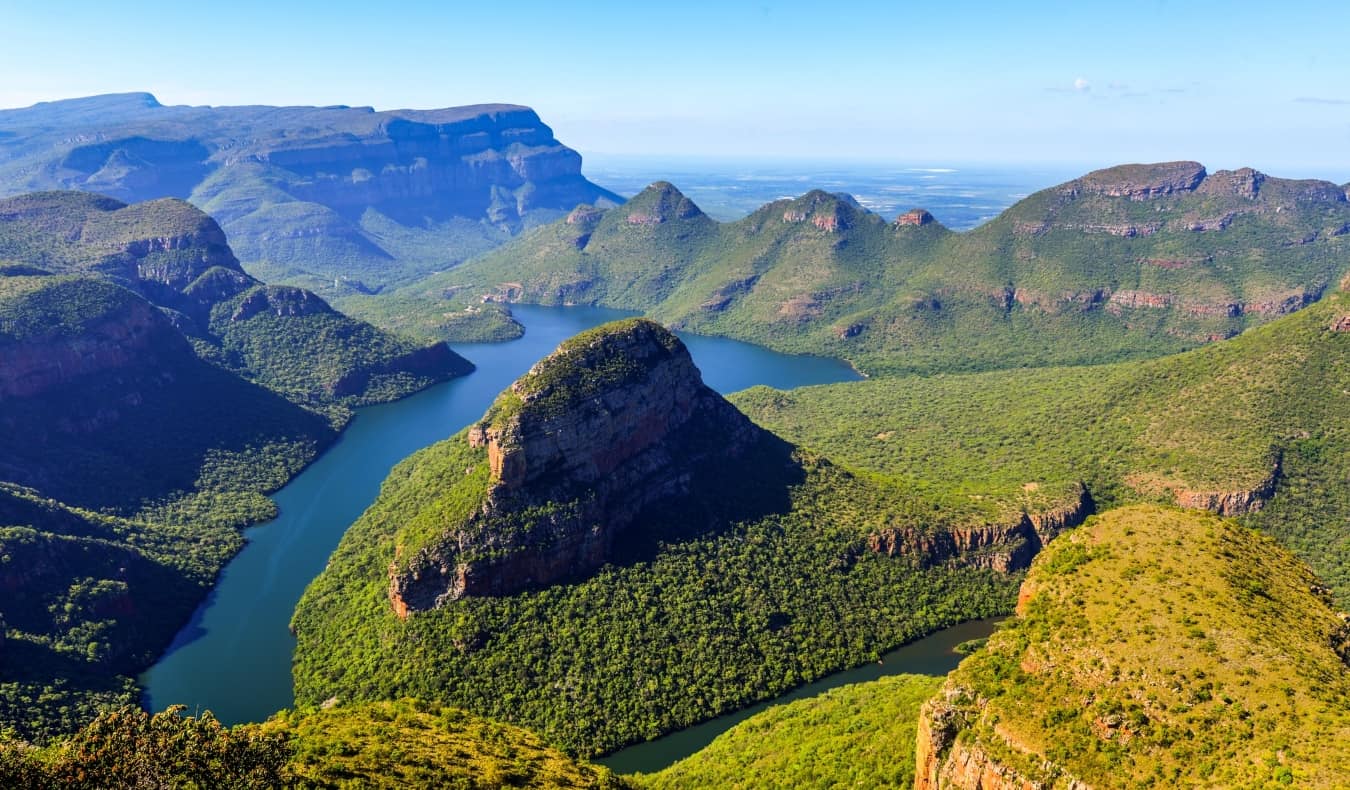 Safaris, wineries, mountains, and an endless coastline that is perfect for road trips — that's South Africa. As a backpacker or budget traveler, this country is a great destination to visit, as there are a lot of work opportunities as well as plenty of adventurous activities (and some great hiking) to keep you busy.
While it's true that South Africa struggles with corruption and petty crime, it has a booming tourism industry and a growing backpacker and digital nomad scene.
With $40-60 USD per day, you'll be able to enjoy the amazing beaches and laid-back lifestyle that makes South Africa so appealing. While there are definitely cheaper places on the continent, you'll get a lot of value here.
Don't miss hiking up Table Mountain or visiting the penguins when you're in Cape Town. And if you're looking for a world-class safari experience, head to Kruger National Park!
Learn more and plan your trip with my in-depth guide to South Africa!
7. Cambodia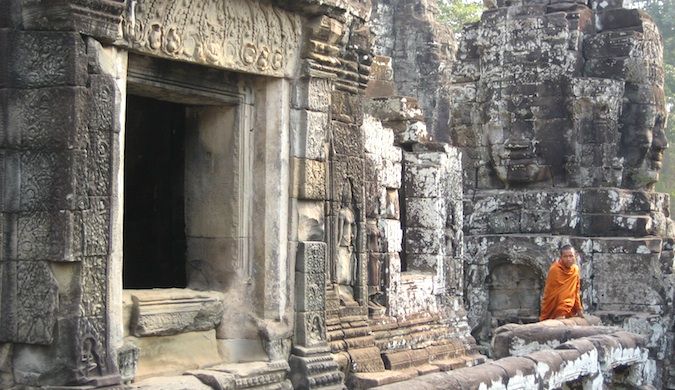 Cambodia is one of my favorite countries in the world. The people are so incredibly welcoming, and even after a long absence between visits, I still found it to be one of the best destinations in Southeast Asia: affordable, friendly, and safe.
Prices have increased a little over the years, but not by much (it's still cheaper than Thailand). Backpackers can easily get by for $45-50 USD or less per day. Street food is cheap and delicious (Phnom Penh is an amazing foodie city), and hostels cost under $10 USD per night. You can travel across much of the country via bus for $20 USD too.
Plus, Angkor Wat is one of the most amazing historical sites in the world (it's $37 USD to enter). Be sure to also visit the Killing Fields and the Tuol Sleng Genocide Museum in Phnom Penh for a sobering look at the country's violent past.
Learn more and plan your trip with my in-depth guide to Cambodia!

8. South Korea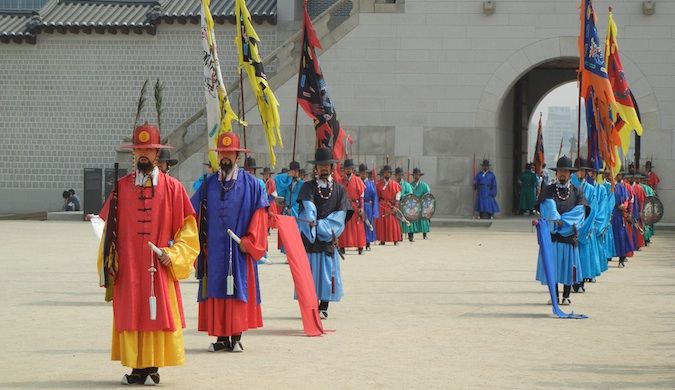 I don't know why most people don't talk about it, but if you want a cheap East Asian country with stunning countryside, South Korea is it. The country offers a lot of value!
When I went to South Korea a few years ago, I was stunned by how cheap everything was. Sure, it's not as inexpensive as Southeast Asia, but compared to Japan or Europe, it's quite affordable. With the South Korean won at 1,322 KRW per USD and most everything costing only a few thousand won, I can't imagine busting your budget here (unless you're a huge foodie, because the cuisine here is delicious!).
My friend and I went out for Korean BBQ complete with drinks, and we each spent $8 USD. You can pick up bottles of beer at 7-11 for a couple of dollars. Hostels in Seoul start are just $15 USD per night (hotel rooms start at $30 USD per night). Backpackers can get by for only $50-60 USD here.
Be sure to indulge in Seoul's culinary scene while you're here, and visit the Gyeongbukgung Palace. For a more luxurious getaway, head to Jeju Island for beaches and some fun in the sun.
Learn more and plan your trip with my in-depth guide to South Korea!

9. Mexico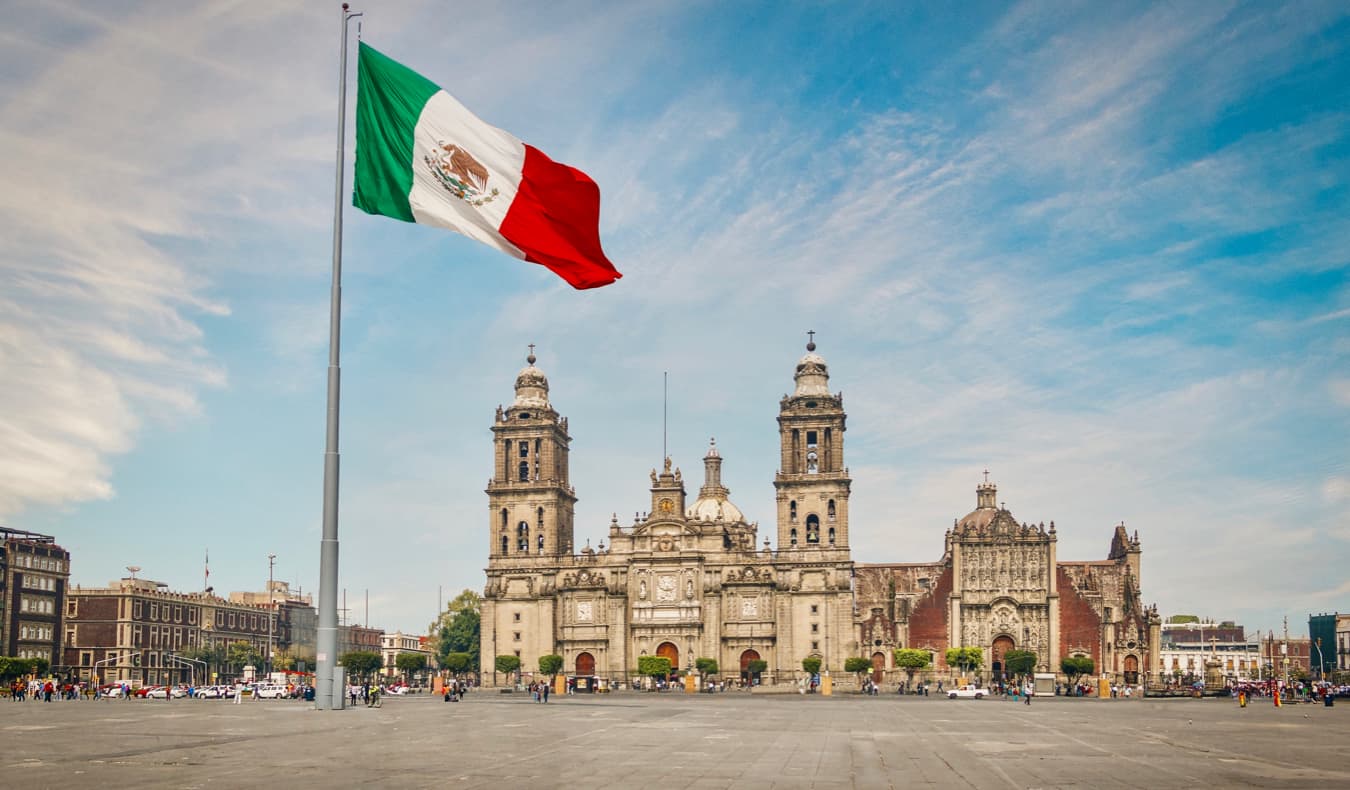 I confess, I was late to the party on Mexico. While I had visited some of the touristy areas, it wasn't until recently that I finally explored beyond the resorts. And I loved every minute.
Mexico City is a world-class metropolis with amazing food and nightlife, Oaxaca has incredible historic sites and an abundance of delicious eateries (and all the mezcal you can drink), and the Yucatán Peninsula is perfect for road trips and swimming in secluded cenotes (sinkholes).
While the country gets a bad rap in the US (thanks to overzealous media coverage), it's actually much safer — and cheaper — than people think. Travelers can get by on as little as $50 USD per day ($80-120 USD if you want hotels and not hostels), and flights from the US are often just $200 USD round-trip.
In short, it's a great option for US travelers who are short on time but still want to explore somewhere fun, sunny, and cheap. We run tours around Mexico too!
Learn more and plan your trip with my in-depth guide to Mexico!

10. The United Kingdom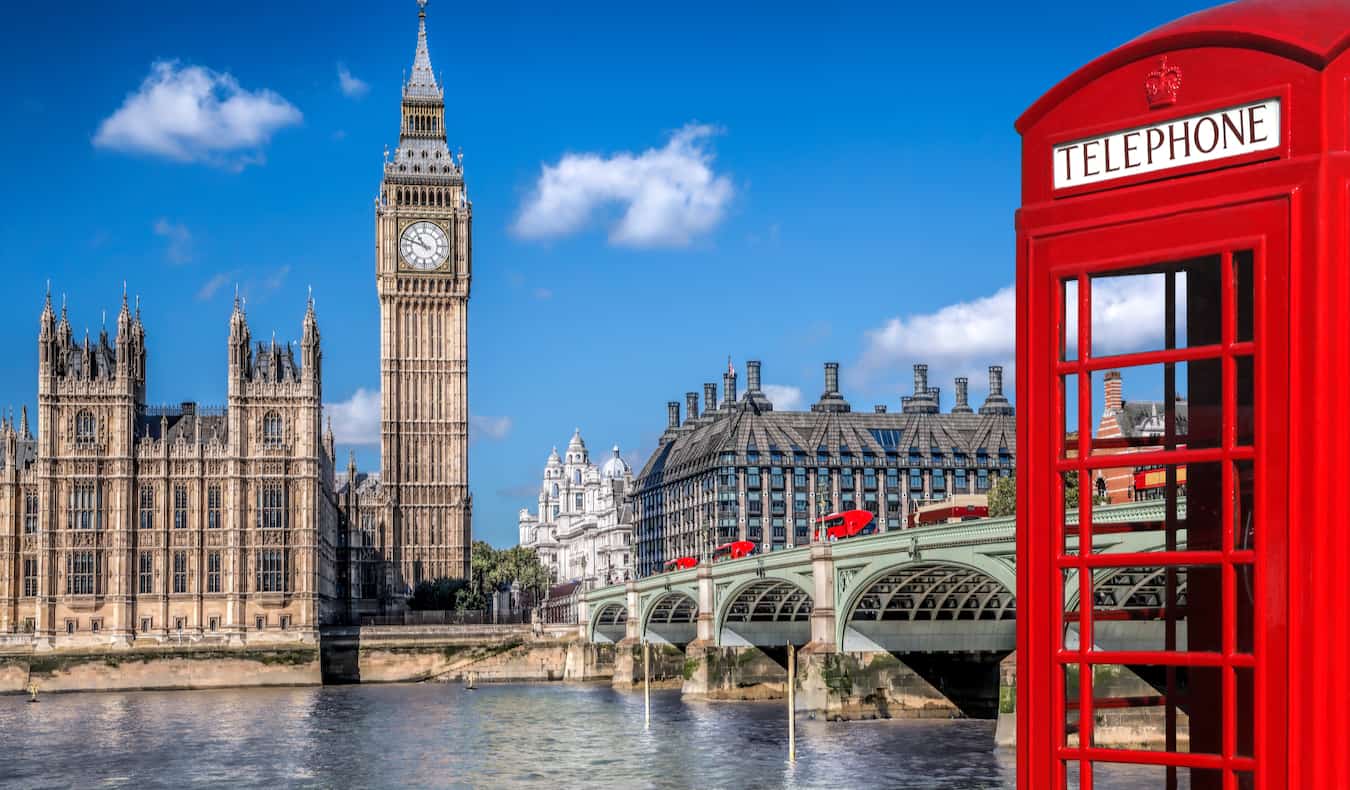 In years past, the British pound (GBP) has been worth up to double the US dollar. That's not the case anymore. Still struggling post-Brexit, it's now worth just 15-20% more than the dollar. So, while the UK isn't exactly a cheap place to visit, the weakened pound and strong dollar mean that now you'll get a lot more value compared to years past. Backpackers can get around for as little as $75 USD per day by sticking to hostels, free museums, and cheap pub food.
Learn more and plan your trip with my in-depth guide to England and Scotland!

11. Everywhere!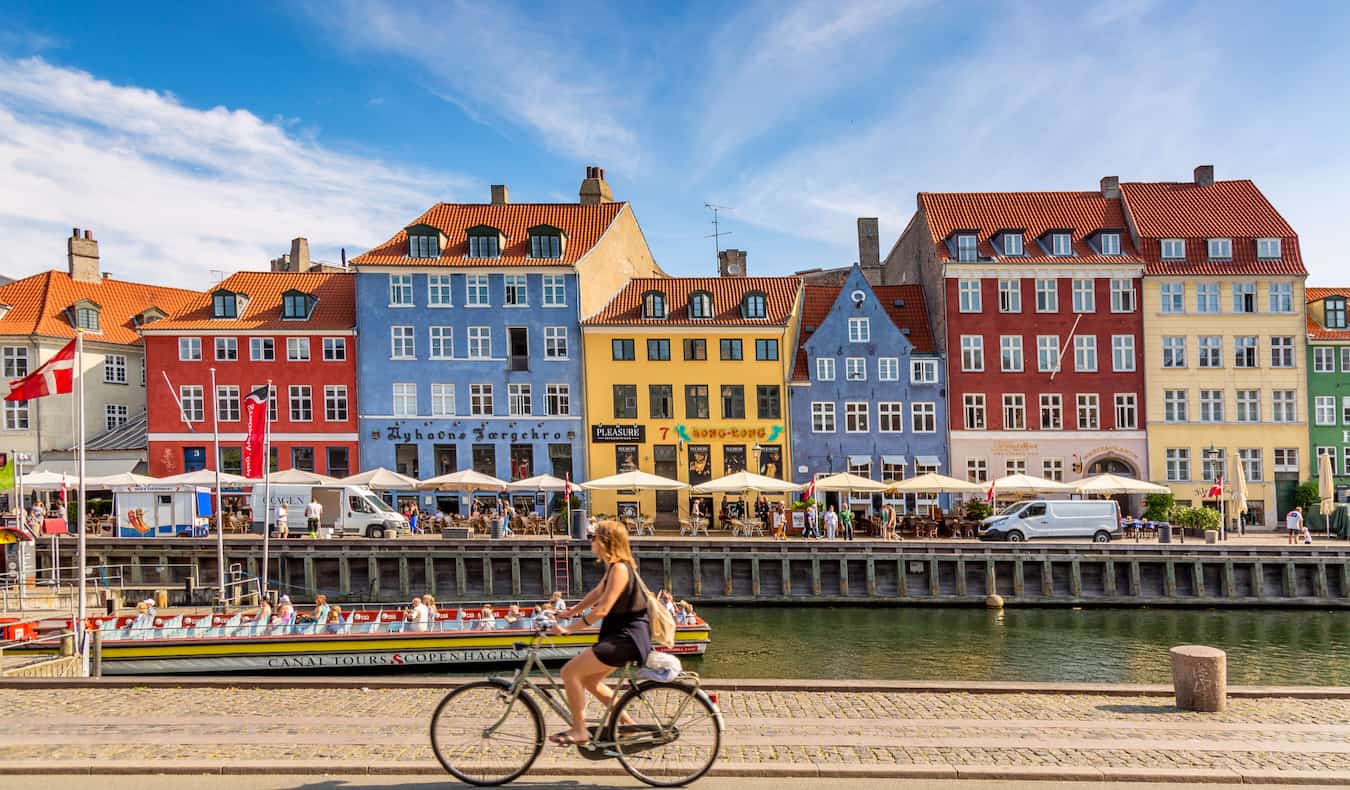 Right now, everywhere is "discounted" if you're an American. The euro is at an all-time low against the US dollar and the pound is weak, as are the yen, Canadian, Australian, and New Zealand dollars, etc. etc. It's an especially good time to travel to countries that are usually expensive, such as Iceland, Norway, Denmark, and New Zealand. Your dollars will go much further than in years past, so you should really take advantage of that opportunity, because you don't really know how long this will last!
***
A strong US dollar makes traveling the world much cheaper than it would be otherwise — especially if you want to head to Europe and visit some "traditionally expensive" destinations. And while a strong dollar doesn't mean "free," it can definitely help you travel longer or in more luxury.
Don't miss out on the opportunity while you can. Because who knows how long the strong dollar will last?
Book Your Trip: Logistical Tips and Tricks
Book Your Flight
Find a cheap flight by using Skyscanner. It's my favorite search engine because it searches websites and airlines around the globe so you always know no stone is being left unturned.
Book Your Accommodation
You can book your hostel with Hostelworld. If you want to stay somewhere other than a hostel, use Booking.com as it consistently returns the cheapest rates for guesthouses and hotels.
Don't Forget Travel Insurance
Travel insurance will protect you against illness, injury, theft, and cancellations. It's comprehensive protection in case anything goes wrong. I never go on a trip without it as I've had to use it many times in the past. My favorite companies that offer the best service and value are:
Want to Travel for Free?
Travel credit cards allow you to earn points that can be redeemed for free flights and accommodation — all without any extra spending. Check out my guide to picking the right card and my current favorites to get started and see the latest best deals.
Need Help Finding Activities for Your Trip?
Get Your Guide is a huge online marketplace where you can find cool walking tours, fun excursions, skip-the-line tickets, private guides, and more.
Ready to Book Your Trip?
Check out my resource page for the best companies to use when you travel. I list all the ones I use when I travel. They are the best in class and you can't go wrong using them on your trip.