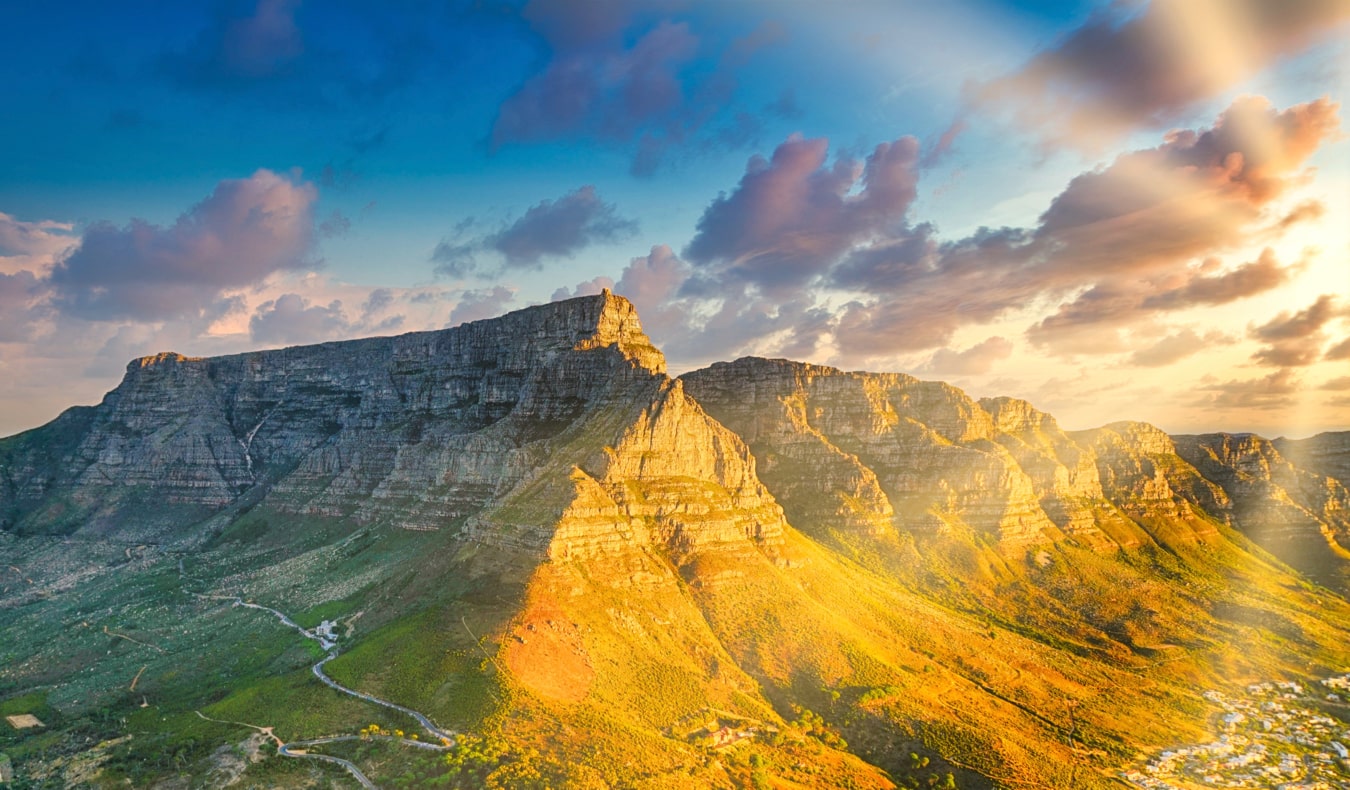 Last Updated: 5/24/23 | May 24th, 2023
In this post, Natasha and Cameron from The World Pursuit share their tips and advice for visiting Cape Town. It's one of my favorite cities in the world and offers lots of hiking, history, wine, and incredible views!
Dominated by the iconic Table Mountain, which serves as a backdrop everywhere in the city, Cape Town is a mish-mash of cultures. Its appeal was apparent the day we arrived: we had a month-long apartment rental and a plethora of "must-see" sites, but the laid-back vibe of the city had us in no rush to do so.
After just one hour of exploring, we said to each other, "We are going to love it here."
After two months of soaking up the sun, enjoying the outdoors, and eating delicious food, we still hadn't managed to pull away from the city. The magic of Cape Town extends well beyond its beauty; it lies in what it can offer visitors.
Whether it was checking out a weekend market, hiking, attending a jazz concert, canyoneering, or spotting some wildlife, we never ran out of things to do. And you won't either!

1. Take a Free Walking Tour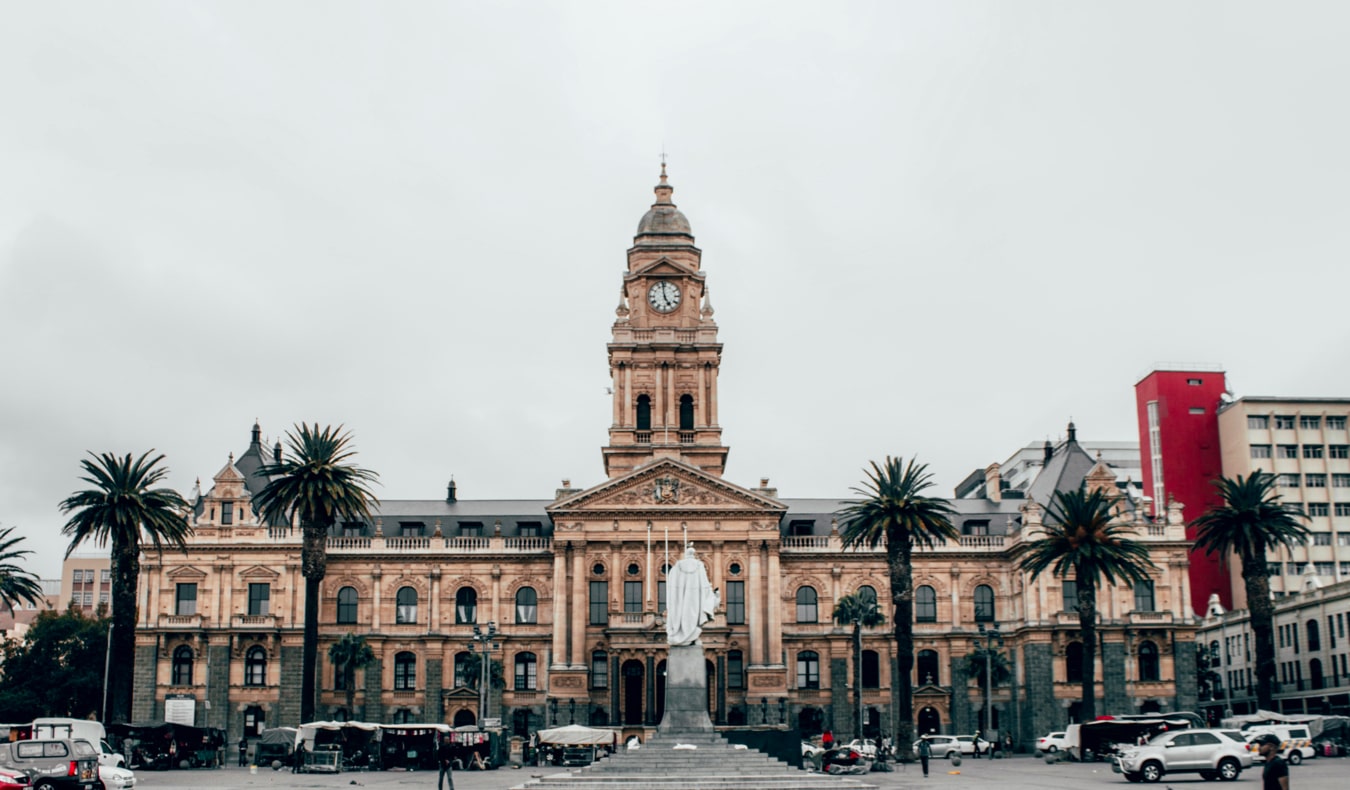 Start your visit off with a free walking tour. It's the best way to introduce yourself to the city and start to get the lay of the land. You'll see the main sights, learn some history, and get to meet a local expert guide who can answer all your questions.
Free Walking Tours Cape Town offers free daily walking tours. Taking one is the best way to kick your trip off. Just be sure to tip your guide at the end (that's how they make their living).

2. Enjoy the View from Table Mountain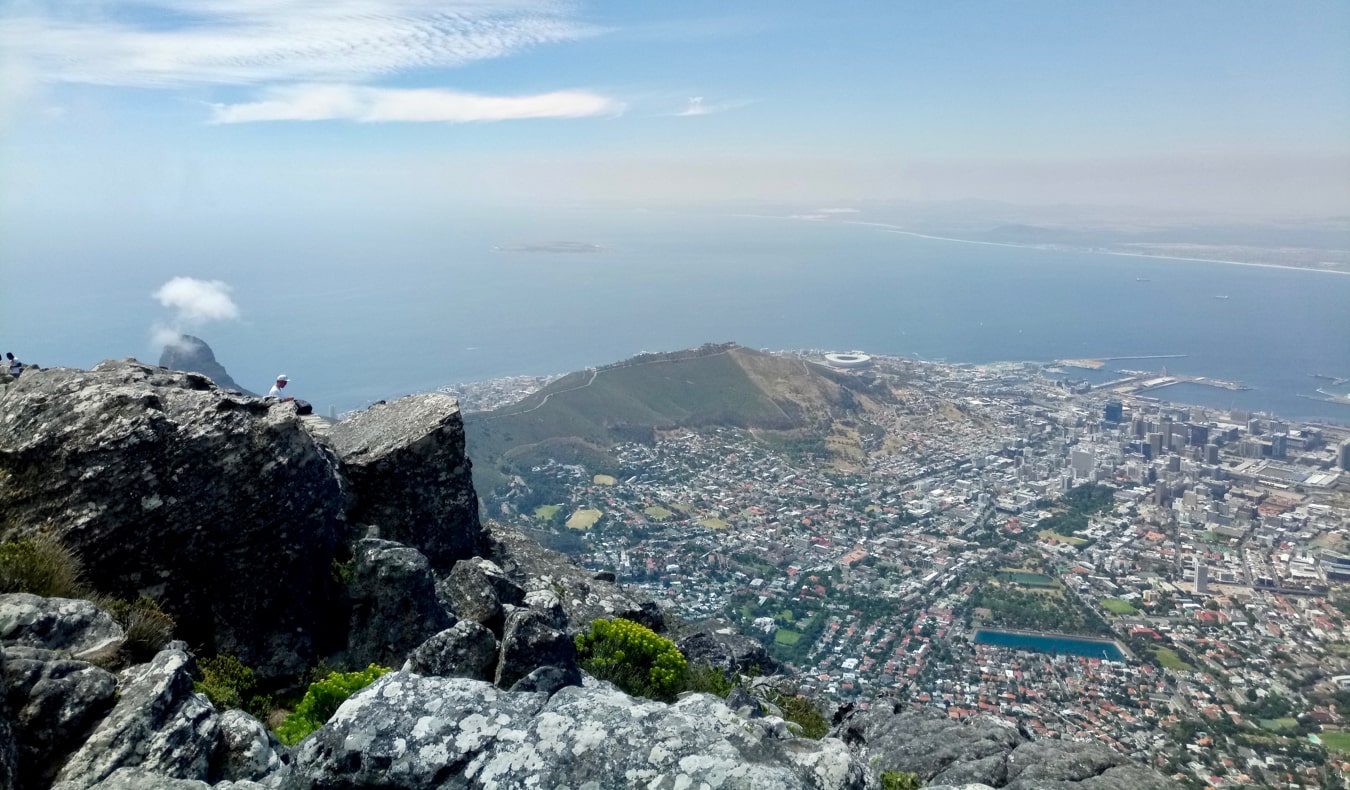 At over 3,500 feet above sea level, the views from Table Mountain are the best in the city. Taking the famous cable car up the mountain was one of the first things we did. However, at 340-395 ZAR (depending on if you go in the morning or afternoon), it's relatively expensive.
If you want to hike up instead, the shortest trail takes about two hours. On the top, you'll get to enjoy a 360-degree view of Cape Town, the harbor, the mountains, and the beaches. The best time to visit is during sunset — hike up, bring some snacks, and enjoy the view!
Just keep in mind that the Cableway will be closed for annual maintenance from July-August 2023.

3. Drive Chapman's Peak to Cape Point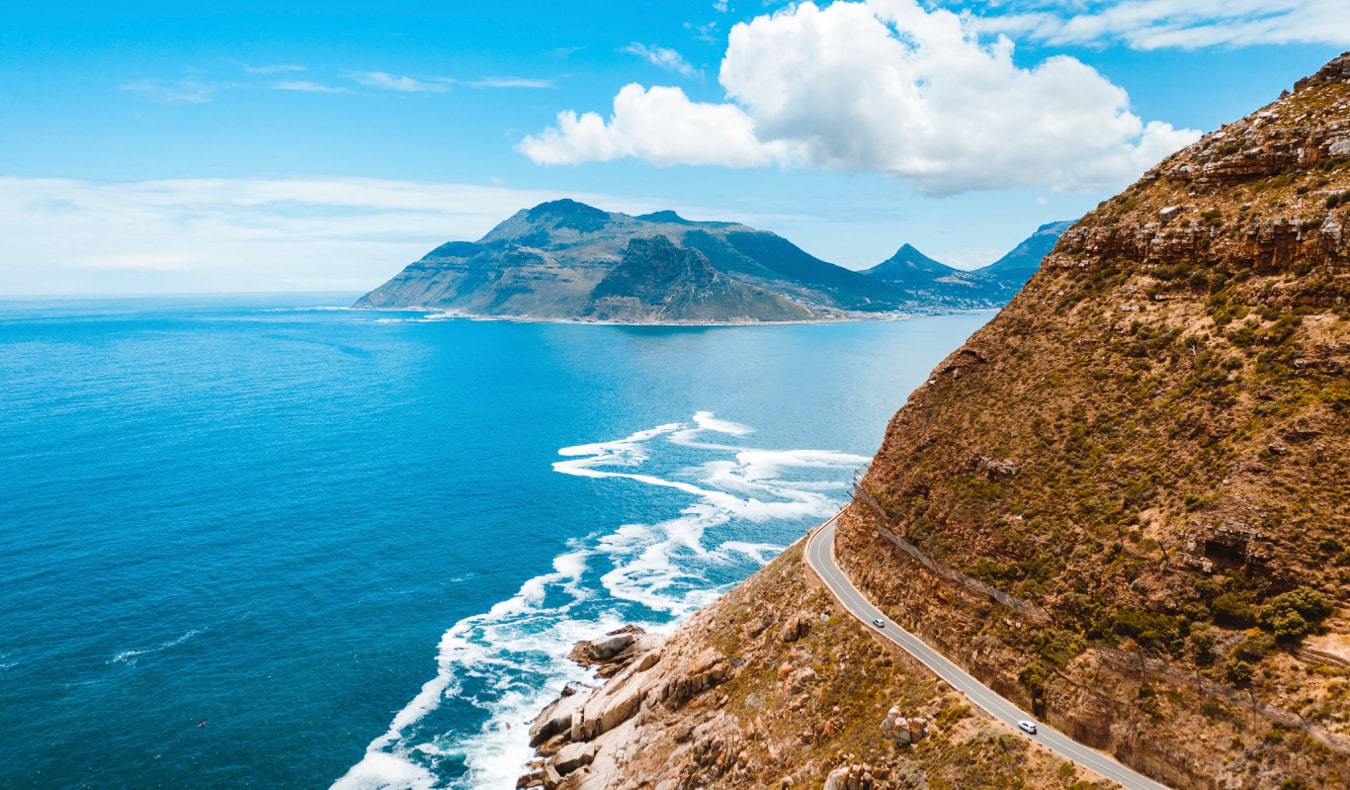 Past Chapman's Peak southwest of Cape Town is Cape Point National Park, where you can witness the collision of the Atlantic and Indian oceans at the Cape of Good Hope. The national park offers long hikes, coastal birdlife, and a chance to take in the smallest and richest floral kingdom in the world, the fynbos (a small belt of natural shrubland).
You will have to pay a 57 ZAR toll to drive on the road; however, the scenic drive is well worth the cost! The famous highway snakes along the vertical cliff faces of Table Mountain, leaving you wondering whether your car will end up in the Atlantic.
Expect to spend at least 480 ZAR per day for a rental car. The entry fee to Cape Point National Park is 376 ZAR.
For the best car rental prices, use Discover Cars.

4. Visit Robben Island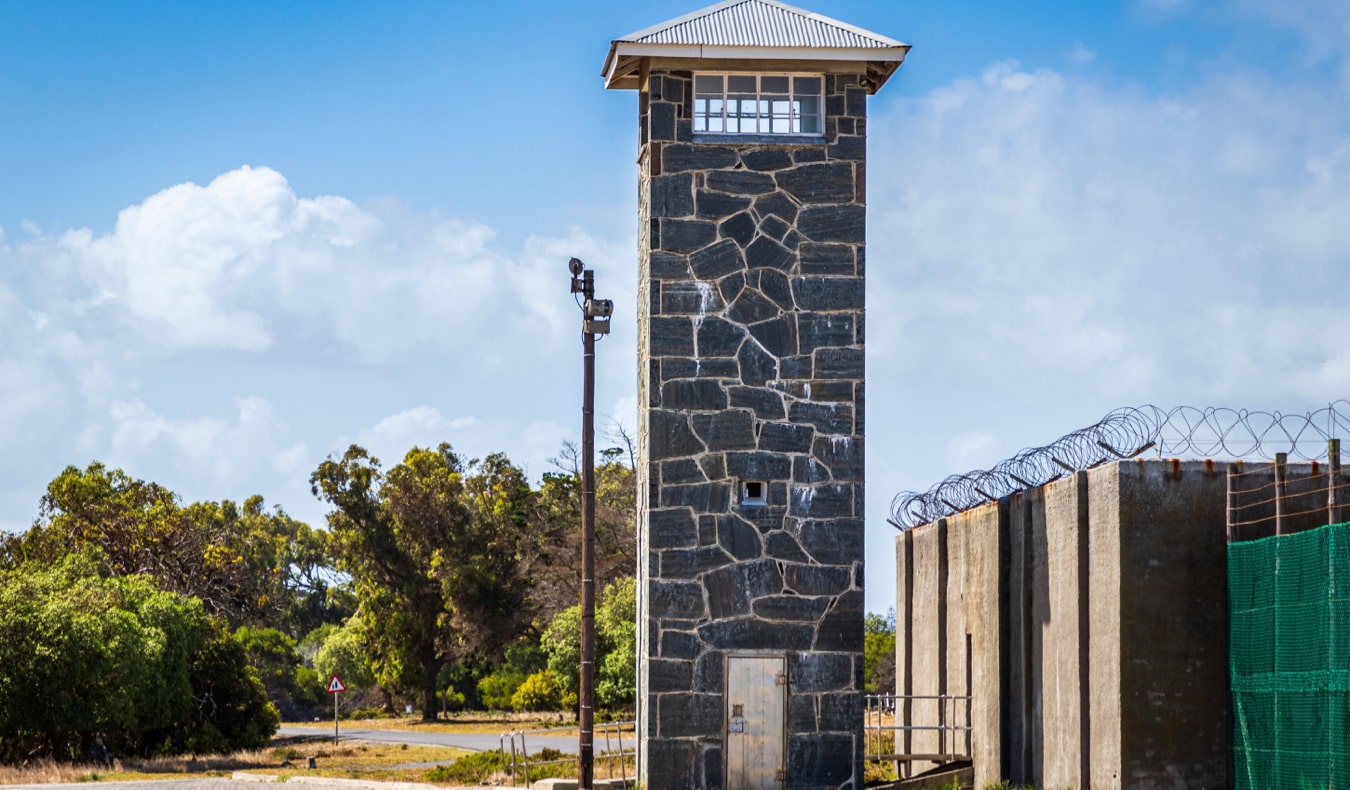 Visiting the former political prison on Robben Island was high on our list of things to do. Nelson Mandela was imprisoned here for 18 years and the site was declared a UNESCO Heritage Site in 1999.
A former inmate personally guides everyone around the prison. It is both sobering and inspiring to learn first-hand about the first black president of South Africa from people who actually knew him. We were able to hear their stories and sit in the same exact cells where prisoners who fought for their rights were locked away.
It's hard to think about the victims of political oppression still in prison around the world and remember that, despite what the news may say, we're a lot further along than just two decades ago.
Ferries operate three times a day, starting at 9am (a fourth ferry operates during the summer). Admission is 600 ZAR for adults and 310 ZAR for anyone under 18 (tickets include the ferry ride).

5. Explore Hout Bay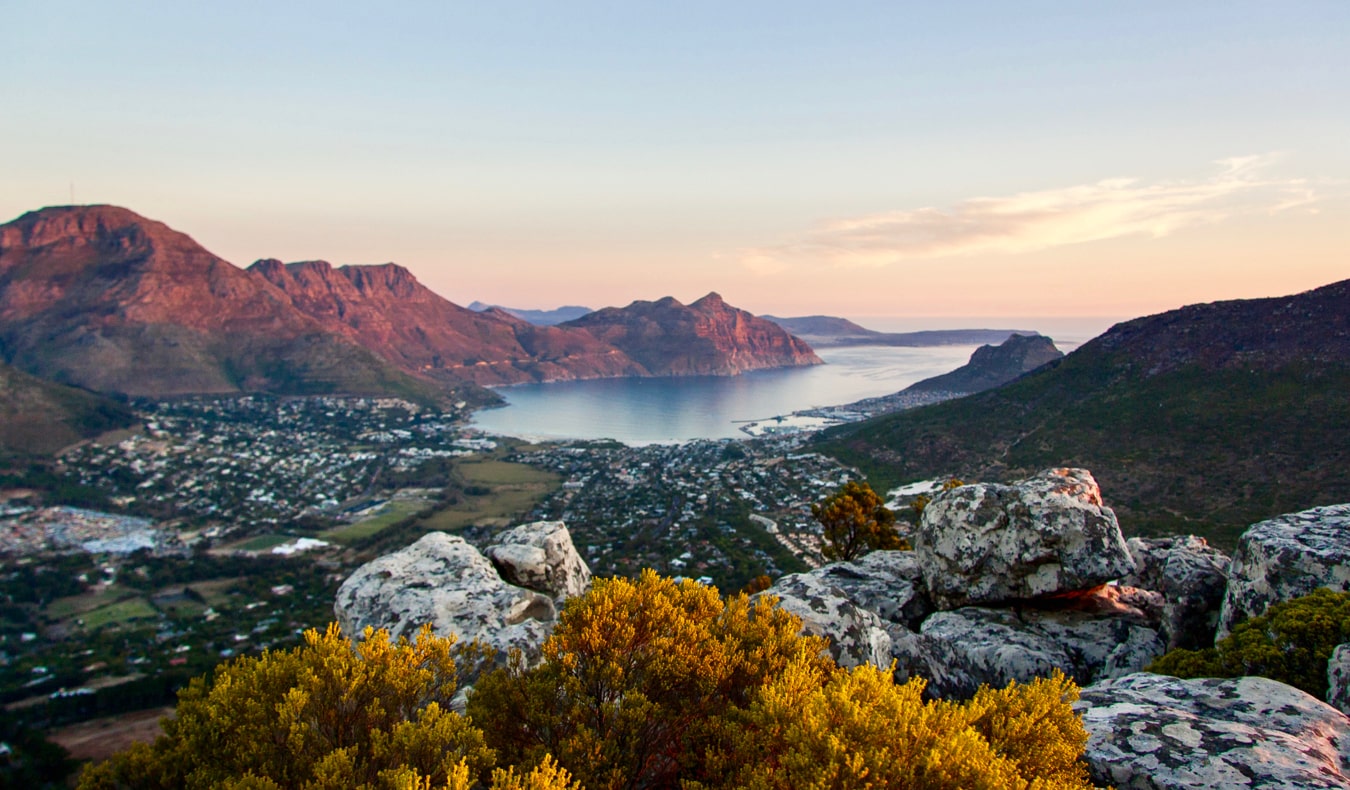 On weekends in Hout Bay, artisans and vendors from around the city come to the Bay Harbour Market to sell their goods. Everything from fish stew, souvenirs, crêpes, jewelry, art, and even mojitos are available, as is live music.
We discovered the market by happenstance: we had come to go swimming with the seals in Hout Bay, and just followed the sounds of the buzzing market. We enjoyed it so much we returned multiple times.
The market is open Friday evenings from 5pm-9pm and weekends 9:30am-4pm.
The bay and harbor are also home to tons of seals and seabirds. Between June and November, you can also find migrating whales here. Right whales, humpback whales, Bryde's whales, and dolphins are here in abundance.
If you want to take a whale-watching tour, expect to pay around 1,450 ZAR per person. Be mindful that most tours are not available for kids under 7 years old.

6. See Kirstenbosch Gardens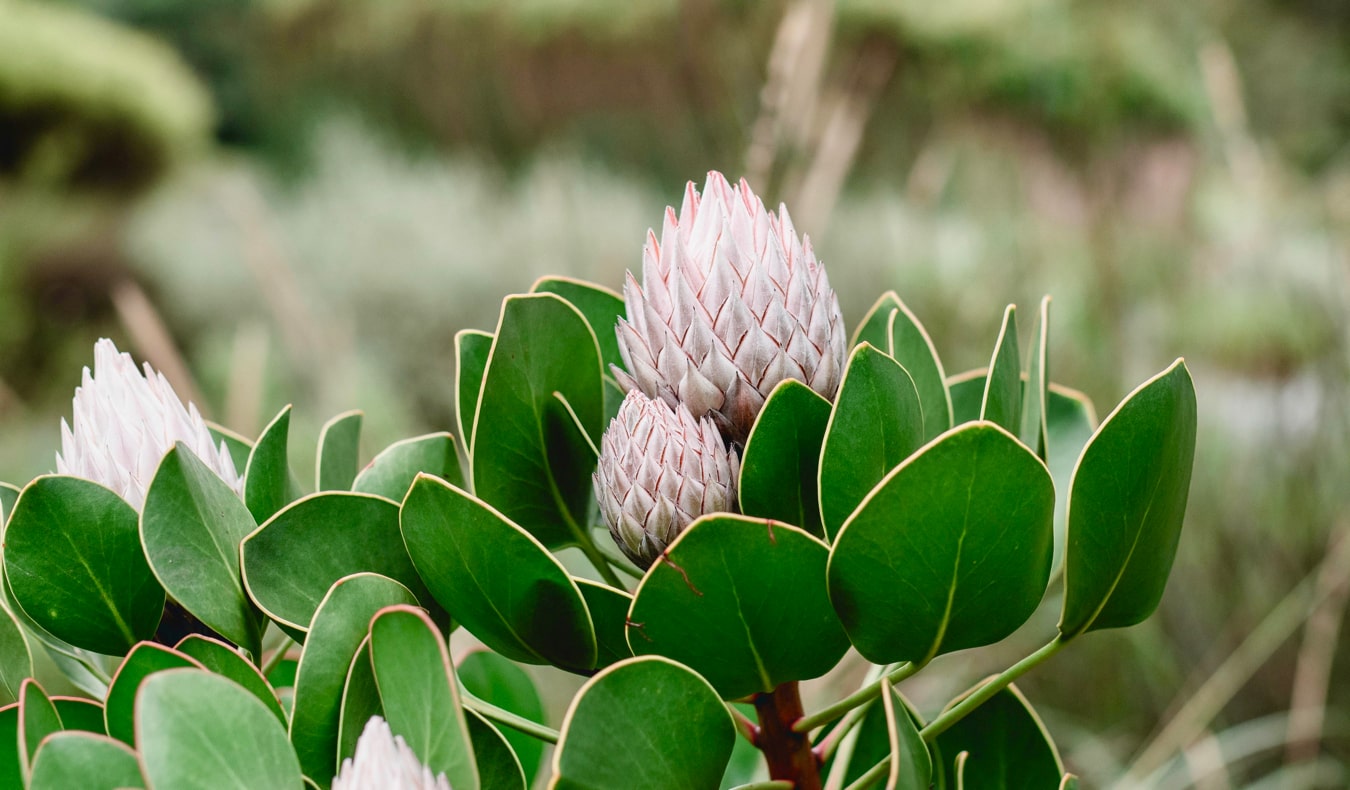 On a nice spring day, we headed to the southern suburbs to check out Kirstenbosch Gardens. Set against the slopes of Table Mountain, the beautiful botanical gardens are appropriately dubbed "the most beautiful garden in Africa."
Kirstenbosch offers visitors a chance to explore the fynbos and various floral kingdoms found across the African continent. Spanning over 1,300 acres, the gardens were actually established over 300 years ago and are home to over 22,000 types of plants. Be sure to do the tree canopy walkway — it offers amazing views.
This was hands-down one of our best outings and provided a welcome escape from the city. Admission is 220 ZAR.

7. Relax at Muizenberg Beach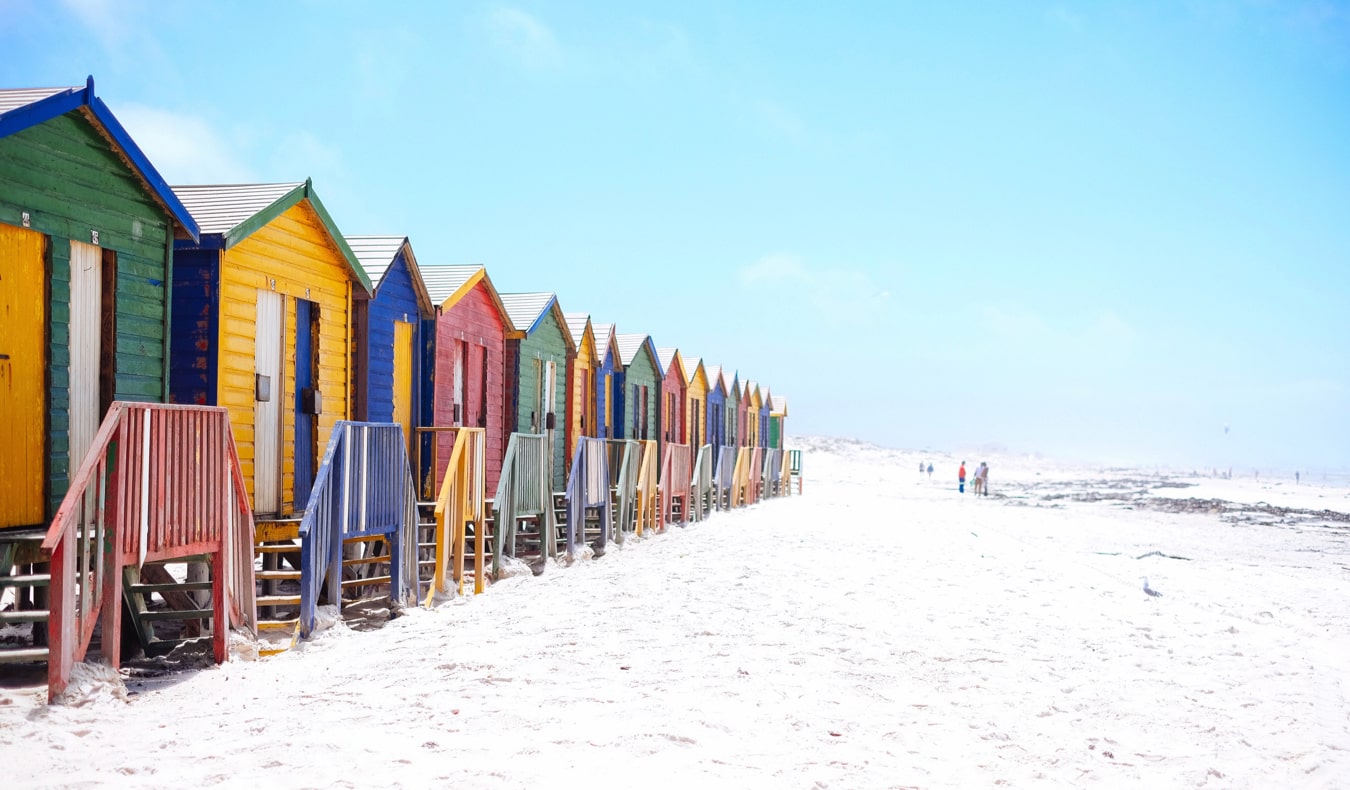 Muizenberg is a southern suburb of Cape Town famous for its boardwalk and surf. It's a 30-minute car ride from the city center and the ideal spot to learn how to surf. The laid-back neighborhood is a beach bum's haven and has a strong multicultural vibe that is refreshing. A one-hour group lesson with a wetsuit costs only 350 ZAR and makes for a great way to get active on vacation.
If surfing isn't your thing, the neighborhood is also home to a number of cultural events and yoga studios. We took a stab at a free yoga class, followed by a healthy wrap and smoothie along the beach. Afterward, we took photos of the famous beach stands that are painted in a rainbow of colors.

8. Hike Lion's Head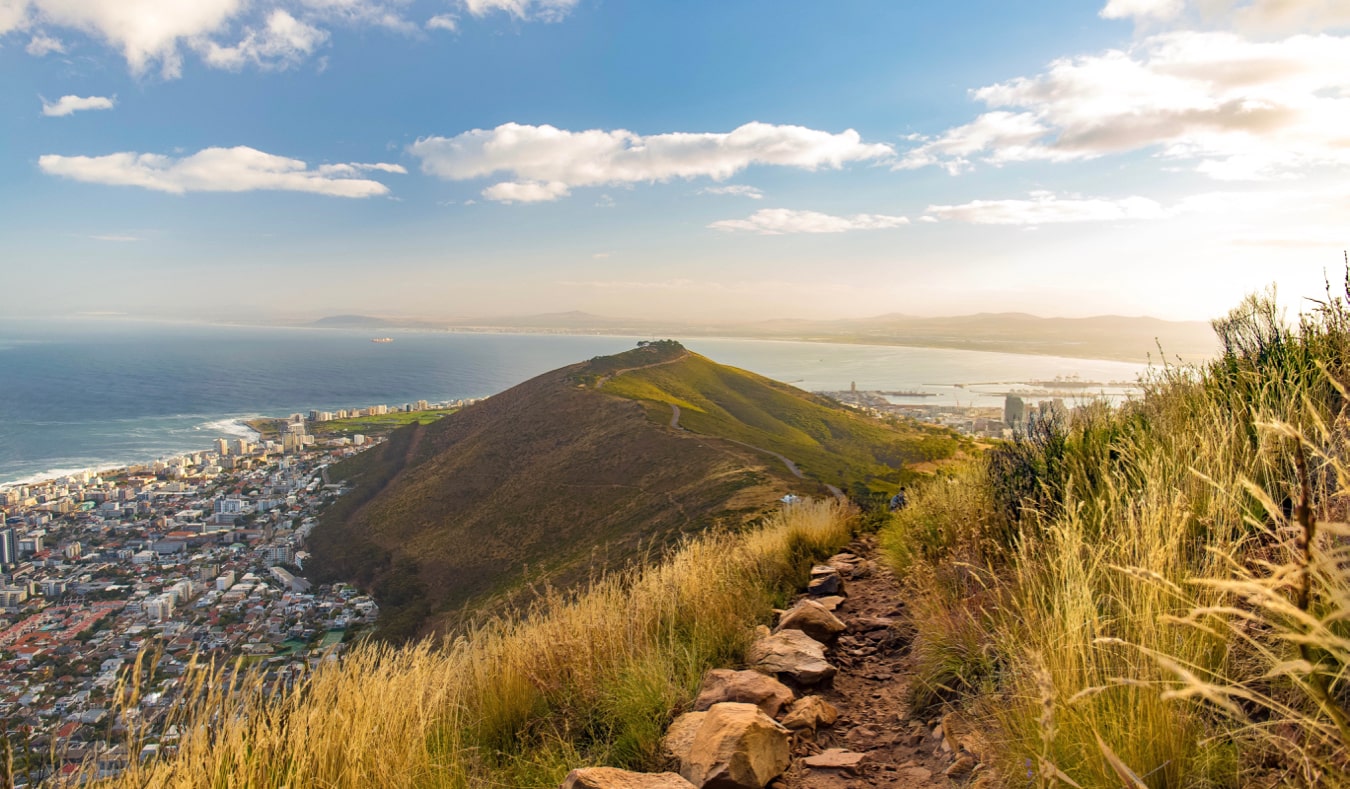 While hiking up Table Mountain may take too long for an evening hike, the adjacent Lion's Head is only a 45-minute climb to the top. It's essentially the little sister to Table Mountain.
Make sure to bring a camera on your hike, because it's one of the most photogenic spots in Cape Town. Rising high above the city skyline, it still provides incredible views of the city, sea, and Table Mountain. The evening we hiked up, we witnessed a rare show as a low blanket of clouds made all trace of man disappear.
Sunrise and sunset can be crowded times, as locals and tourists alike clamber up the mountain to take in the impressive vista. Once on top of the peak be sure to reward yourself with a classic African "sundowner" (a drink while watching the sunset). Our personal drink of choice is the classic gin & tonic; it complements a sunset on Lion's Head perfectly.
Just remember to bring a flashlight for the hike back down!

9. See the Boulders Beach Penguins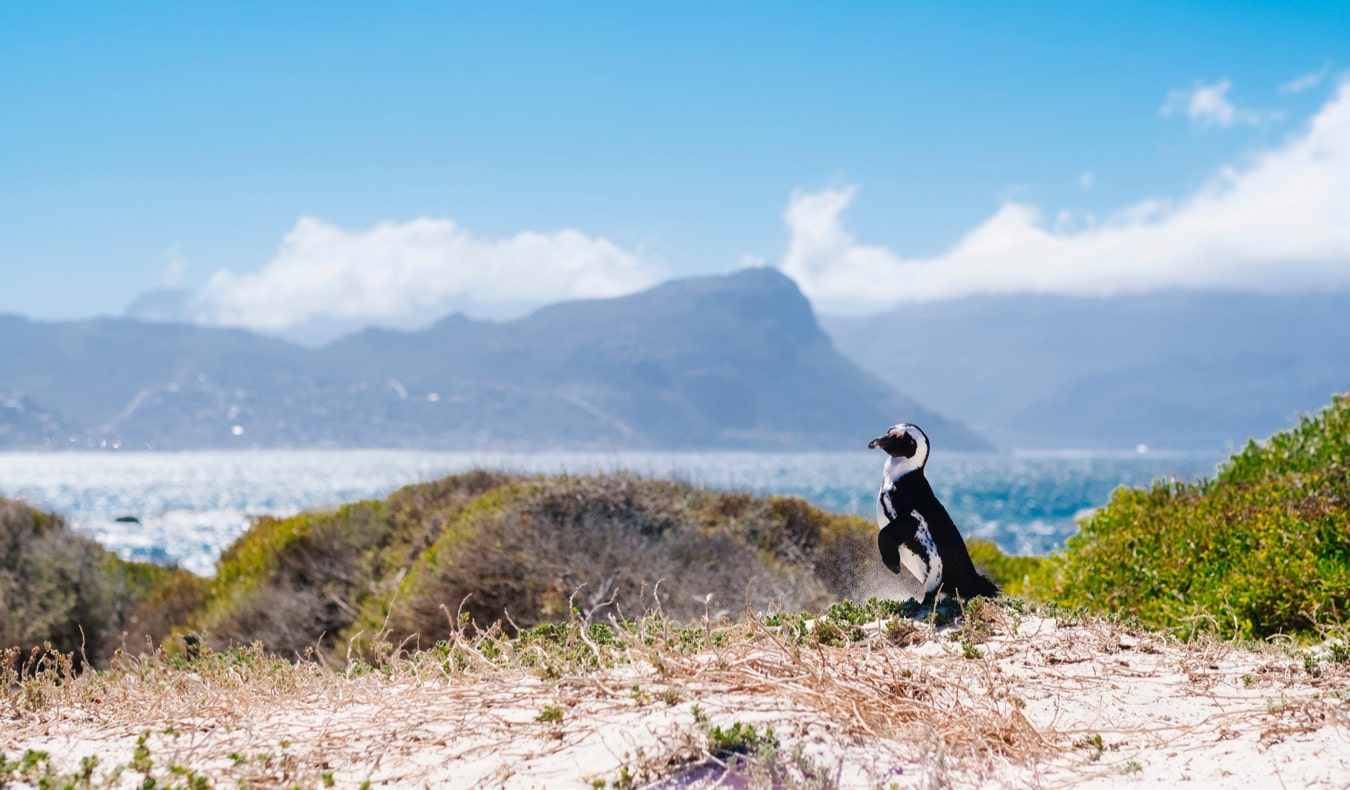 This was at the top of our to-do list in Cape Town. So, we saved it for a special occasion and made our way to see the home of thousands of African penguins (the colony is home to over 3,000 penguins).
Visitors can properly view them from a raised boardwalk, while still giving the massive colony their personal space. You'll know where the African penguin's second name, "jackass penguin," comes from when you hear them call.
Boulders Beach Park costs 152 ZAR per adult and 75 ZAR for kids, with the fee going to the upkeep of the park and the conservation of the penguins. Don't try to take a photo too close to a penguin — they bite (I'm speaking from experience).

10. Wine and Dine in Stellenbosch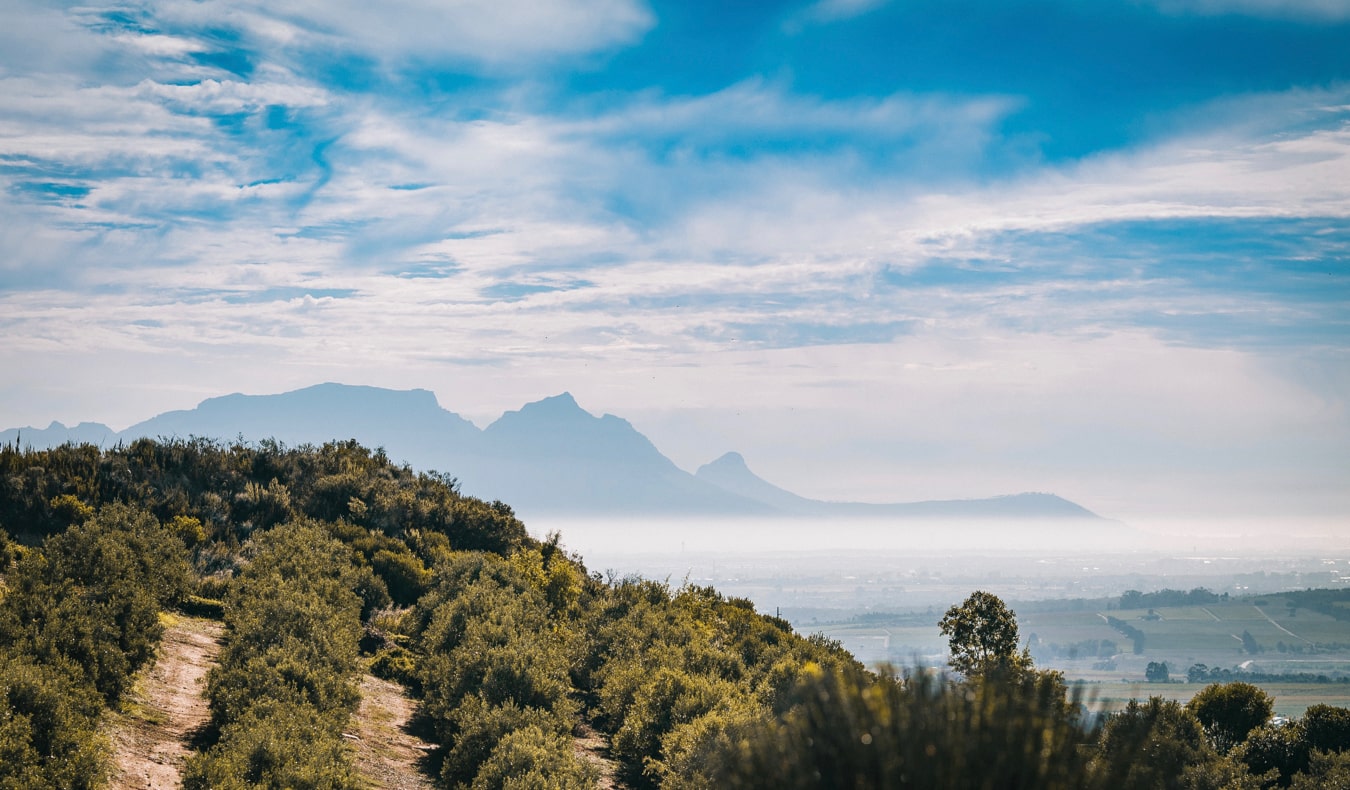 One of the most world-renowned wine regions is only a 45-minute ride outside of Cape Town. There are hundreds of privately owned vineyards in and around Stellenbosch, with tastings typically costing 60-95 ZAR (food pairings are available as well).
If you don't have a vehicle and want to take a tour, expect to pay at least 684 ZAR per person for a full-day tour. Many hostels in the city also run their own tours or have partnerships with local tour guides who can take you as well. Be sure to shop around to find the best price!
Additionally, check out the Vine Hopper, a hop-on, hop-off van with various vineyard routes from 390 ZAR. If you can only visit one vineyard, we would recommend Lanzerac to taste the origin of the region's very own Pinotage variety.

11. Wander Bo-Kaap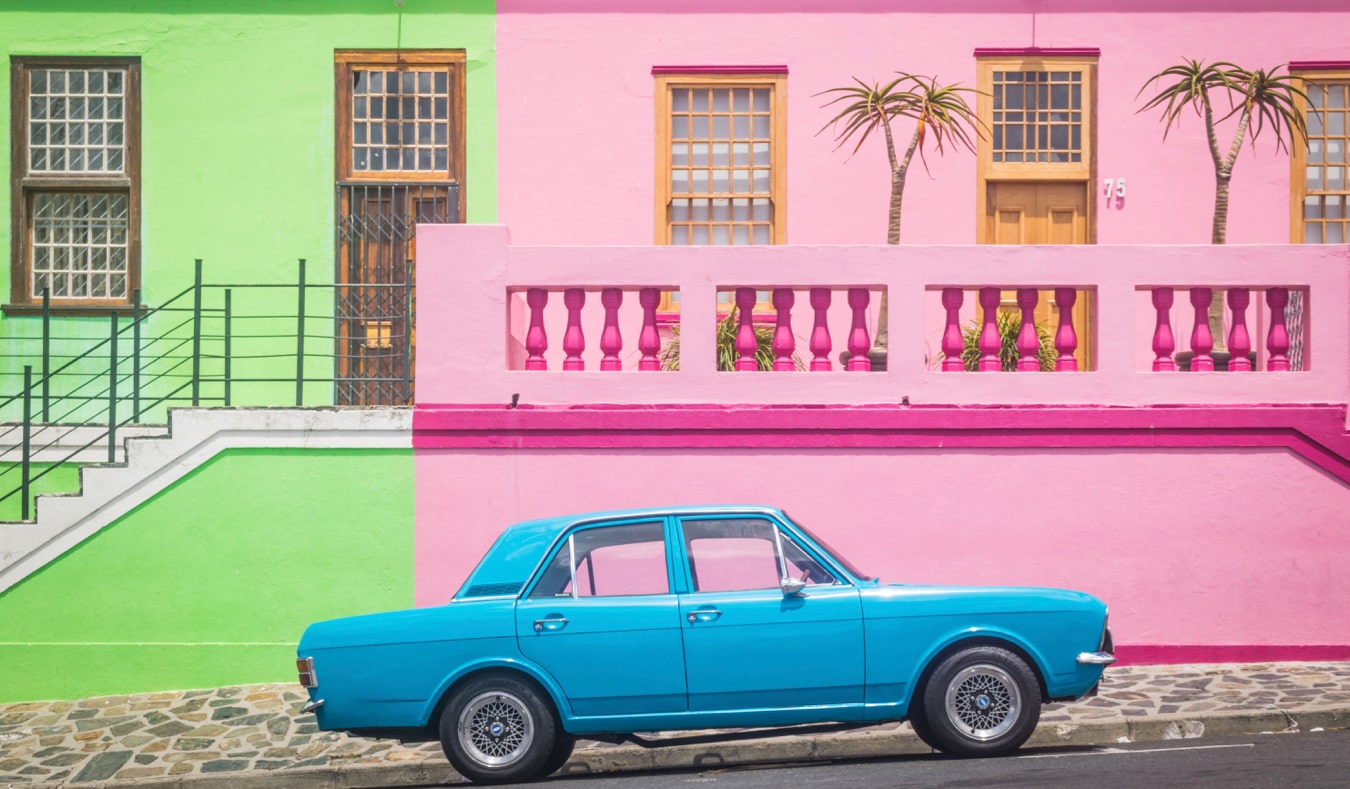 Walking distance from the city center is the colorful Cape Malay (Muslim) neighborhood of Bo-Kaap, the former quarters of the city's slave population. However, as time passed, the neighborhood grew, and various communities have called it home.
Nowadays, the Cape Malay population resides in a vibrant neighborhood. Don't feel shy walking through and taking photos; the residents are friendly and used to having their homes photographed and posted on Instagram. We went to the neighborhood in the morning to catch good light for photos and watch the neighborhood come alive.
We ended up staying for a couple of hours, checking out South Africa's first mosque, Auwal Mosque, and eating at one of the best Cape Malay restaurants in the neighborhood, Bo-Kaap Kombuis.
Afterward, we had plenty of fun posing for photos in front of the bright orange, green, pink, blue, and yellow houses.

12. Visit Slave Lodge
Slave Lodge was built in 1679 by the Dutch East India Company to house their slaves. It's one of the oldest buildings in the city. Up until 1811, over 60,000 African slaves were brought to the city, with 300 living in the cramped lodge at a time.
Today, the lodge is a museum where you can learn about the hardships slaves faced in their daily lives in Cape Town.

Typical Costs in Cape Town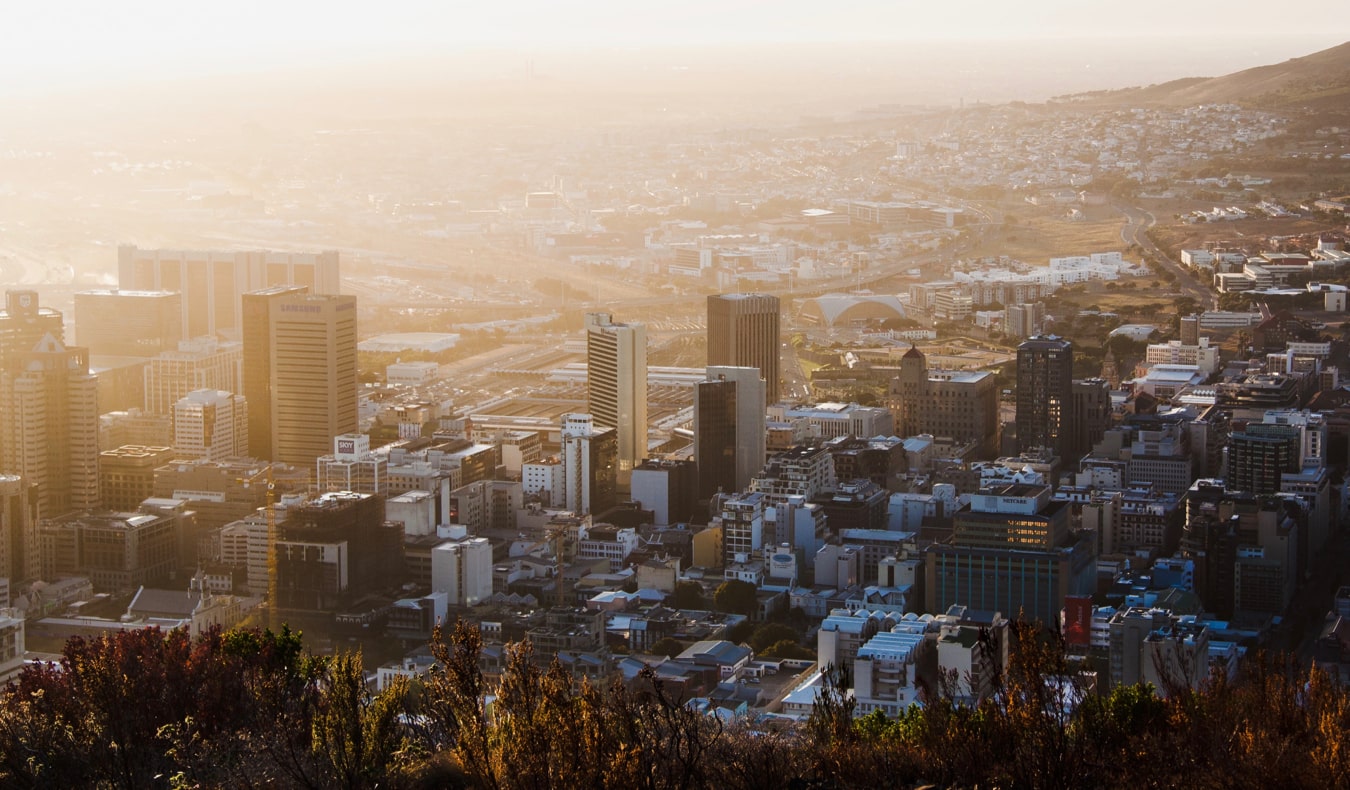 Compared to other big cities around the world, Cape Town is affordable. Budget hostels in Cape Town offer the best rates on accommodation, buses (albeit slow and inconsistent) are incredibly cheap, and no good meal should cost you more than 150 ZAR unless it's at an upscale restaurant.
We were never on an ultra-tight budget so we lived quite comfortably, with great food and entertainment for a quarter of what it cost in NYC. Our only splurge days involved excursions outside of the city, like canyoneering, whale watching, sunset hikes, or bungee jumping — which cost between 750-1,500 ZAR per person.
Overall, I would say that you should budget 680-850 ZAR per day if you're a backpacker. If you're more of a mid-range traveler who stays at cheap hotels and eats out often, expect to spend between 1,250-1,500 ZAR per day

How to Save Money in Cape Town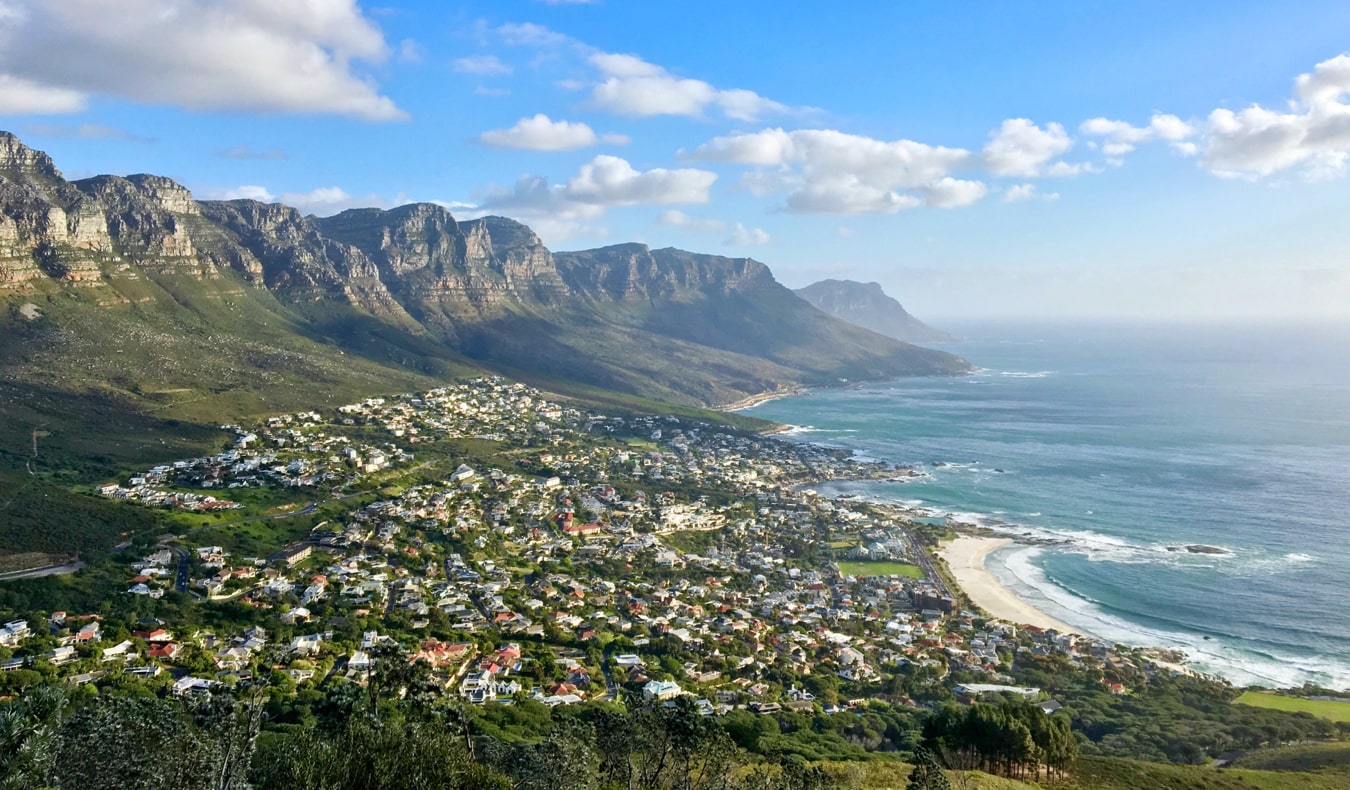 To help you save money during your visit, here are a few quick tips that helped us keep our budget intact:
Go in the off-season – Traveling during South Africa's winter season will help your wallet. During the summer, locals leave the city to the tourists and South Africans from around the country take over.
In the winter, you have the ability to find cheaper apartments on Airbnb since there is less competition. We visited in September and were able to negotiate with a number of apartment owners to find the best deal. It pays to shop around!
Enjoy free activities – If you're looking for free things to do, then getting active is a great solution. Climbing Lion's Head, swimming at the beach, and running along the Sea Point promenade are all free activities that provide a good workout. Almost any outdoor activity in Cape Town is sure to offer stunning views of the ocean as well!
Avoid shopping in touristy areas – Shops at the Watershed, in Camps Bay, and downtown offer handmade local products — but they aren't cheap. These are some of the most visited areas in the city so prices are generally higher. If you're looking to save money, don't shop in the tourist areas!
Stay in budget-friendly neighborhoods – Camps Bay, Sea Point, and the Waterfront areas are all real estate hotspots: they are some of the most beautiful areas of Cape Town. Therefore they're the most expensive areas to stay in.
For more affordable options try Muizenberg, Vredehoek, or Woodstock. We stayed in apartments in each of those neighborhoods, which offered their own sightseeing but we were still only an Uber ride away from the main sights.
Find cheap groceries – Shoprite and Checker's are the two cheaper supermarket options. If you're cooking your own meals, shop at either of these two stores.
***
There is little reason to wonder why so many people are drawn to Cape Town. The city has almost everything to offer: beaches, food, mountains, wildlife, history, culture, wine, and adventure sports.
Exploring Cape Town takes time. Life seems to move a little slower here. The locals enjoy their city's very laid-back attitude, and you'll want to do the same. We stayed for two months and still hear about things that we missed. We're already plotting our eventual return!
Natasha and Cameron run the blog The World Pursuit, focusing on adventure and cultural travel. You can follow their adventures on Instagram and Facebook.
Book Your Trip to Cape Town: Logistical Tips and Tricks
Book Your Flight
Use Skyscanner to find a cheap flight. They are my favorite search engine because they search websites and airlines around the globe so you always know no stone is left unturned.
Book Your Accommodation
You can book your hostel with Hostelworld as they have the biggest inventory and best deals. If you want to stay somewhere other than a hostel, use Booking.com as they consistently return the cheapest rates for guesthouses and cheap hotels. My favorite places to stay are:
Don't Forget Travel Insurance
Travel insurance will protect you against illness, injury, theft, and cancellations. It's comprehensive protection in case anything goes wrong. I never go on a trip without it as I've had to use it many times in the past. My favorite companies that offer the best service and value are:
Looking for the Best Companies to Save Money With?
Check out my resource page for the best companies to use when you travel. I list all the ones I use to save money when I'm on the road. They will save you money when you travel too.
Want More Information on South Africa?
Be sure to visit our robust destination guide to South Africa for even more planning tips!