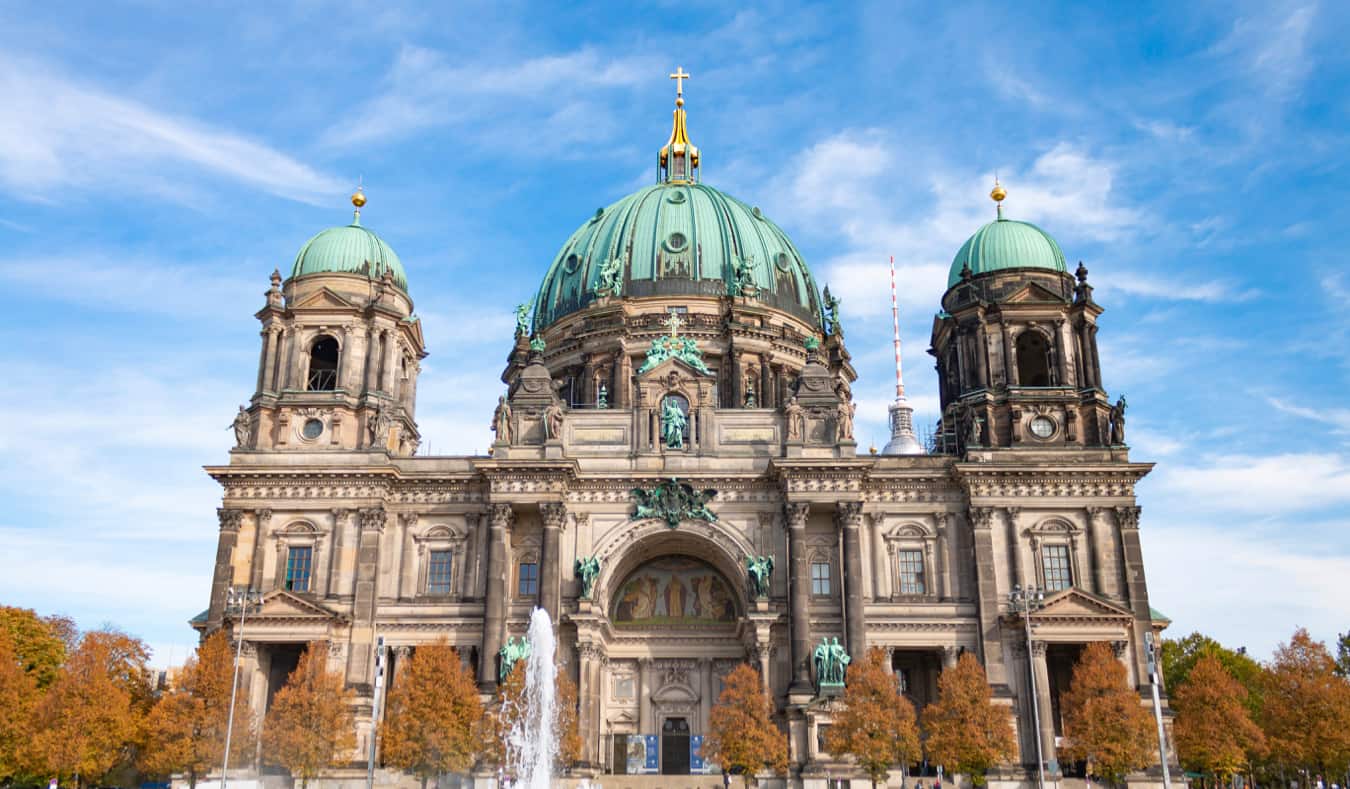 Posted: 7/9/22 | July 9th, 2022
Berlin is a moveable feast. The sprawling German capital has remarkable restaurants (serving cuisines from all over the world), amazing bars, some of the best clubs in the world, cool third-wave coffee spots, world-class museums, an eclectic mix of architectural styles, one of the most diverse populations in Europe, and a real mix of quirky subcultures.
Berlin might not have a millennia-old past like Rome or a medieval heritage like Prague, but if you take the last 100 years into consideration, Berlin is at the center of nearly every major historical event. Home to three UNESCO Sites, it is the capital of the 20th century.
The city grew to prominence in the Middle Ages as a strategic economic hub. Owing to its location in the heart of Europe, the region was a cultural crossroads, helping Berlin evolve into the cosmopolitan juggernaut that it is today. While much of the city was destroyed during World War II (and some 125,000 of its citizens were killed), the capital was quickly rebuilt. In 1990, when the Berlin Wall finally came down, the city was once again the united capital of all of Germany.
To help you explore this complex history, there is a legion of guided tours you can take to get an up-close and personal view of this Central European metropolis—from walking tours to eating to drinking tours to biking to driving around in a Trabant, the kitschy Communist-era cars. Walking tours are my favorite way to see cities because you have a local guide you around.
Today, I want to share with you some of the best tours in Berlin to help you make the most out of your time in this cool capital.
The Best Free Walking Tours in Berlin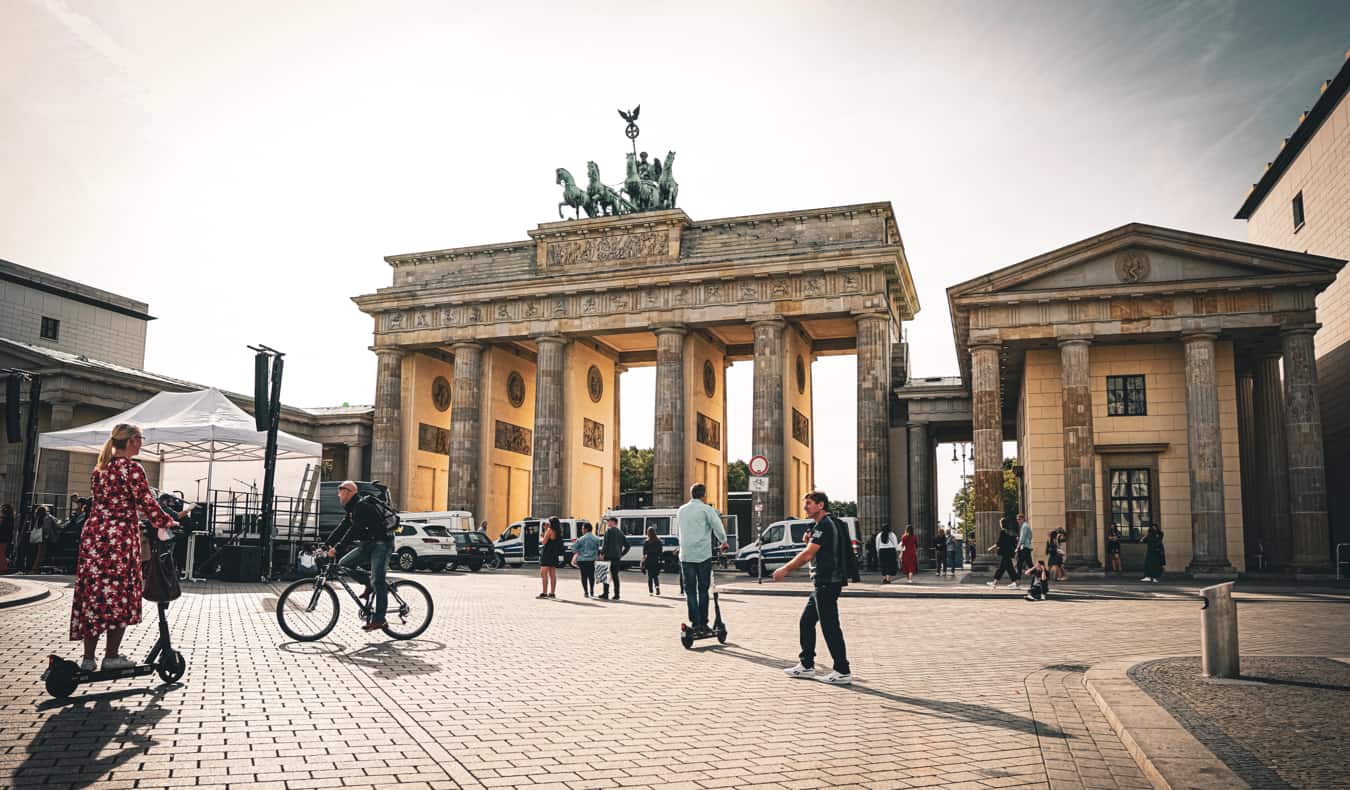 1. GuruWalk Berlin
Offering up to 40 different themed tours, GuruWalk covers the city of Berlin quite thoroughly. There are various walking tours on the Berlin Wall, the Third Reich, the Cold War, the Jewish quarter, alternative Berlin, and the city's main highlights, among others. Note that while the tours are technically free, the guides and company hope tour takers will offer up a tip of some kind, a pay-what-you-want situation.
Book GuruWalk here!
2. Walkative
You'll recognize a Walkative guide right away because they always carry yellow umbrellas, even if it's not raining. These 2.5-hour individual and small-group tours take you back to the time Berlin was just a village and lead all the way up to the present day, but with a strong emphasis on the last 200 years. Guides are quite keen to offer recommendations on dining and nightlife too. Like a lot of free tours, this one also gently requests gratuity at the end, as a pay-what-you-wish kind of scheme.
Book Walkative here!
3. Original Berlin Tours
Meet at the fountain near the Park Inn on Alexanderplatz and get ready for a fun, free tour of Berlin. With groups of 10 people or fewer, these walking tours will ensure you have access to the guide as you make stops at Reichstag, the Berliner Dom, Checkpoint Charlie, and various World War II places of battle. The itinerary is up to each guide, so you never know where she or he might take you.
Book Original Berlin Tours here!
4. Alternative Berlin Tours
If you've heard everything there is to know about Hitler and Bismarck and you want to skip the typical highlights and see a different side of Berlin, this free walking tour is for you. The informative guide will regale tour-takers with stories about the squatting culture of the '80s and '90s, the legendary techno club scene, the fall of the Berlin Wall, and punk rock culture. Tours last around three hours and they end at a riverside "beach bar" where you can have a beer with the guide.
Book Alternative Berlin Tours here!
The Best Paid Guided Tours in Berlin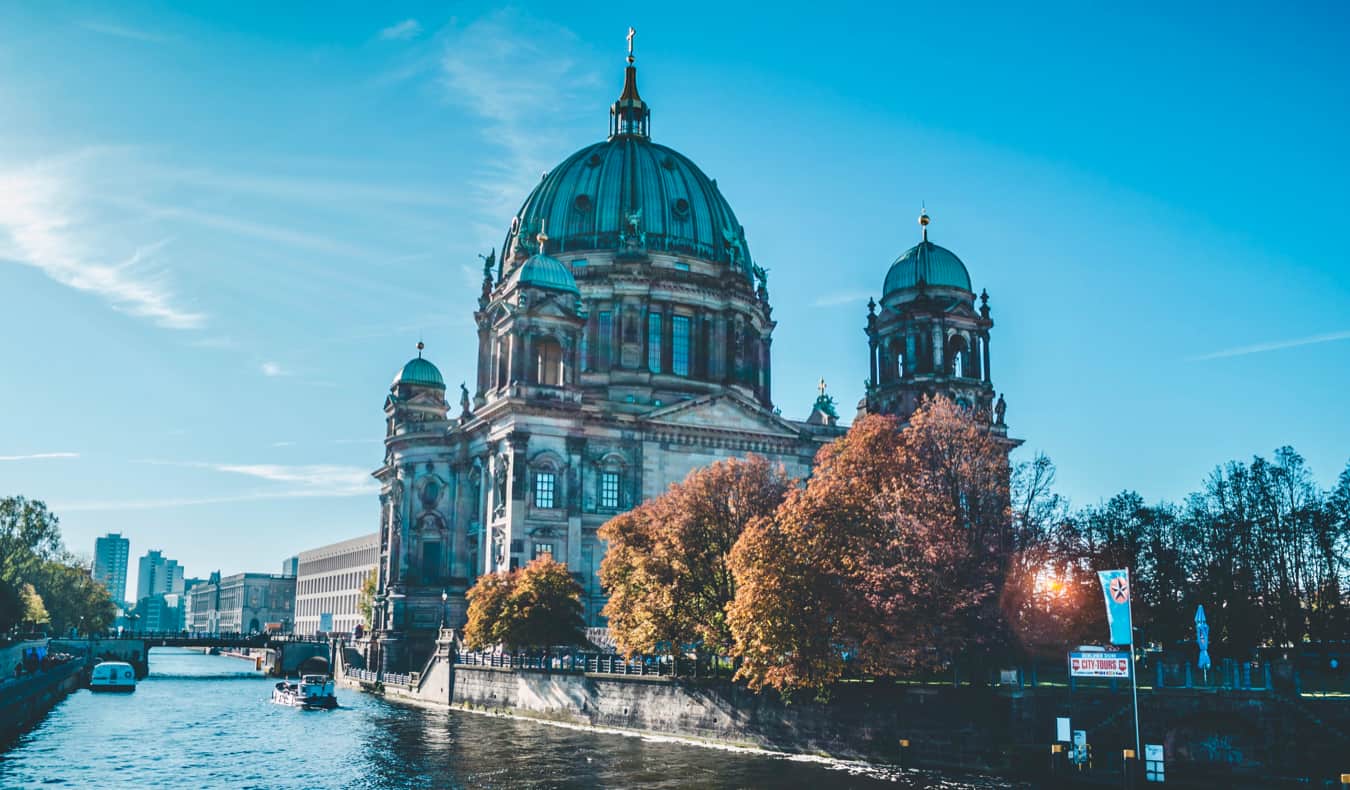 Free tours are a great way to get a primer on Berlin. They're especially good for backpackers and budget-minded travelers. But if you want to add some more zing and depth to your tour or do a tour that is more specialized, you'll have to spend some euros. Here are the best-paid tours of Berlin.

5. Urban Adventures
Urban Adventures is the day-tour branch of Intrepid Travel, my favorite travel tour company. In addition to their main history tour, they also offer a comprehensive look at East Berlin as well as a food and art tour. They use local guides and their tours cover a lot of ground so you really feel like you're learning a lot (their tours last from 3-5 hours). If you're looking for something more in-depth than the free walking tours, this is it!
Tours from 65 EUR.
Book Urban Adventures!
6. Fork and Walk
Love walking? Check. Love food? Check. Are you hungry? Double check. Stick your fork into the dynamic Berlin food scene and then walk it all off. This tour company does guided tours that combine food, street art, and history as well as tours for vegans (Berlin is one of the most vegan-friendly cities in the world). But if you take the "Trends & Classics" tour you'll get to sample the iconic currywurst, sip some schnapps, drink some local brews, and eat German pastries, among other delectable things.
Tours from 69 EUR.
Book Fork and Walk here!
7. Fat Tire Tours
Fat Tire offers tours in most major cities in Europe and they are always informative and fun. The Berlin bicycle tour is no exception. You can do guided bike tours of nearby Potsdam or you can bike along the Berlin Wall or you can take a tour focused on Nazi Germany and World War II. I like the general "Berlin Highlights Bike Tour" to refresh my knowledge of the city.
Tours from 28 EUR.
Book Fat Tire Tours here!
8. Trabi Safari
Tired of trudging through the city? Then hop in a Trabant, or Trabi, as they're called in Germany. These diminutive automobiles were a Communist-era automobile staple in Germany. The body of the cars were made from plastic. Today they are a nostalgic symbol of the erstwhile East Berlin. And this tour company offers a drive around in Berlin in a Trabi while you see the sights and learn about the history of the city. Best of all, you get your very own Trabi to drive during the tour.
Tours from 59 EUR.
Book Trabi Safari here!
9. GoArt! Tours
If you want to see Berlin through the lens of art, design, and architecture (and are willing to splash out for a private tour), this company is for you. GoArt offers tours that take you into artists' studios or shows you some of the amazing contemporary architecture around Berlin. They also do fashion-themed tours, allowing you to shop and sightsee at the same time. Their tours are high-end and not for everyone, but if you have a love of fashion and design then they are worth the price.
Tours from 150 EUR.
-Book GoArt Tours here!
10. Berliner Unterwelten
These fascinating walking tours take you underground. And I'm not just talking in metaphors. You literally stroll under the streets of Berlin, exploring various Cold War and World War II-era bunkers; gawking at the few remnants of Germania, the utopian metropolis that Hitler wanted to build; and walking through subterrestrial tunnels that were used for secret and nefarious purposes — including the tunnels that were dug under the Berlin Wall.
Tours from 15 EUR.
Book Berliner Unterwelten here!
11. Secret Tours
Berlin has a lot of secrets. This tour company whispers in your ear, letting you in on the secrets of this Teutonic city. Choose to head out to Teufelsberg, a Cold War-era base for U.S. Army wiretapping programs on the edge of the former West Berlin; or explore Charité, the city's weird and wonderful centuries-old hospital. You can also go on a walking tour through the backyards and courtyards of Mitte apartment buildings, an opportunity you would not get if you were trying to do it on your own.
Tours from 20 EUR.
Book Secret Tours here!
***
Walking tours are one of the best ways to get to know Berlin. There's a lot of history, art, and little neighborhoods that you'll never be able to really see without having a local show you around, and walking tours are one of my favorite ways to learn that insider knowledge. I definitely wouldn't leave Berlin without taking a walking tour. There are some really niche ones that will really allow you to get into the quirky subcultures that Berlin is so famous for!