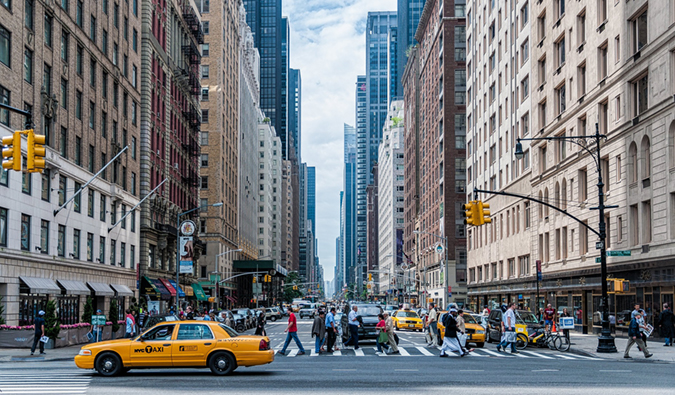 Posted: 11/7/2018 | November 7th, 2018
Trying to find accommodation in New York City can be a painstaking long process given the large number of hotels and neighborhoods to stay in. This is a city of 10 million people. It's massive and there's a lot of choice.
What neighborhoods are good to stay in?
What's central?
What's safe?
Why does everything seem to cost a freaking fortune?
Where is the best place to stay?
As someone who has been working and living in New York City on and off for over five years, I've stayed in a wide variety of places here. I've Couchsurfed, stayed in cheap hostels, cheap hotels, expensive hotels (on points), B&Bs, pod hotels, friend's couches, Airbnbs, and everything in between. There are a lot of things to consider when figuring out where to stay in NYC that looking at Google simply can't tell you.
So, today, as fall and holiday season – the best season in the city – gets into full swing, I want to break down the best neighborhoods in New York City and the best accommodations in each of those neighborhoods so you can pick the right place to stay on your visit:
Best Neighborhood in Brooklyn: Williamsburg

Williamsburg in Brooklyn is hipster(ish) central. It's home to offbeat restaurants, bars, clothing stores, and coffeeshops, and an "I'm cool because I'm different" attitude. You'll find lots of flannel and beards here! It's not as hipster as it used to be thanks to all the Manhattanites who came for cheaper rents (though the impending closure of the L train is forcing people back into Manhattan) but I really enjoy this area because it's close to Manhattan, cheap, and filled with fun bars (check out Freehole), top rated restaurants, incredible bars, art, wonderful markets (Smorgasburg is the best), and music shows. I spend a lot of weekends here.
Best places to stay in Williamsburg
Best Neighborhood for Nightlife and Food: East Village

Famous for its nightlife, Manhattan's East Village is my all-time favorite NYC neighborhood. The bars scene here is excellent (you'll find tons of cocktail lounges, speakeasies, and dive bars), the restaurants are amazing (so much good Japanese food around here), there are cool karaoke bars and barcades and just an eclectic mix of people It's a lot of fun. There's a lot to do here, it's very central, and it's pretty affordable.
Best places to stay in the East Village
Best Overall Neighborhood: West Village

The West Village is the place to be (and live). Despite its wealthy, celebrity-heavy demographic and plethora of fancy restaurants and boutiques, the area is pretty low-key. Walking around the cobblestone streets past sidewalk cafés, you feel as if you've left the crazy city behind and are in a quiet, suburban neighborhood. That's the charm of this area. You're in the city but really not. It's busy during the day but, at night, it quiets down greatly making it a great place to sleep!
Best places to stay in the West Village
Best Neighborhood for Overall #2: Chelsea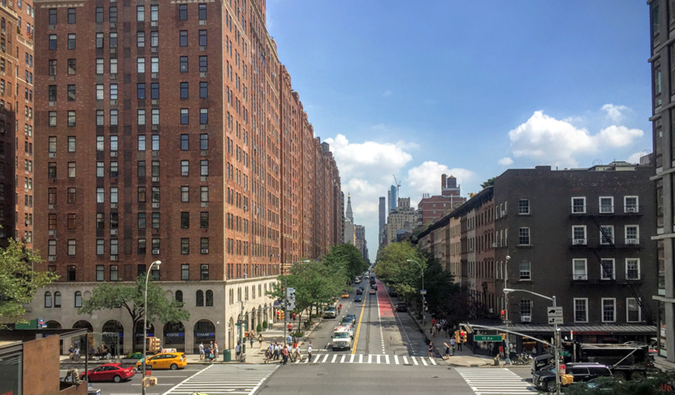 Chelsea is one of New York City's best neighborhoods. It's got lots of restaurant offerings, cool lounges, art galleries, and is one of the focal points of LGBT life in the city. You can spend all day exploring flea markets and antique shops, grab some tacos at the Chelsea Market, walk the beautiful High Line (an old train track turned into a park), and then enjoy a drink at a speakeasy or a dive bar before calling it a night.
Best places to stay in Chelsea
Best Neighborhood for Families: Upper West Side

The Upper West Side is definitely one of the more expensive parts of town, but it's worthwhile to see the beautiful, famous brownstones and some of the museums nearby, like the American Museum of Natural History. It's close to Central Park, and there are plenty of shopping, eating, and nightlife options as well. It's one of the biggest family areas in the city so if you're bringing kids or just want something a lot more laid back and quiet, stay here!
Best places to stay in the Upper West Side
Best Neighborhood for Sightseeing: Midtown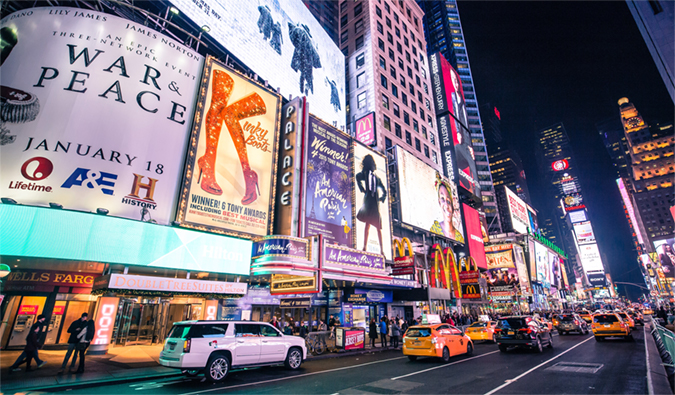 Midtown has a lot of NYC's biggest tourist attractions like Rockefeller Center, Times Square, and the Museum of Metropolitan Art, Madison Square Garden, Broadway, and Koreatown. There's a lot going on! I don't love staying in this part of town as it's touristy, really busy, and there are far cooler neighborhoods in the city. BUT, if you must stay here, the below places are where you should stay!
Best places to stay in Midtown
If you want to stay in Midtown East, you'll be closer to Grand Central Station, the Chrysler Building, and the Empire State Building.
Best places to stay in Midtown East
Best Neighborhood for Museums: Upper East Side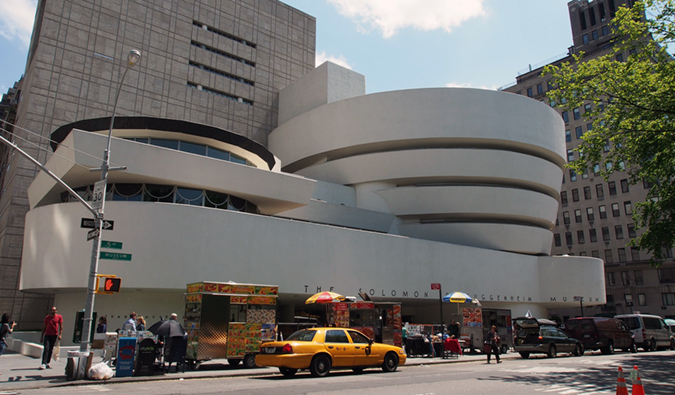 Upper East Side is another area known for being family friendly and as a cheaper place to live than downtown (a lot of my friends live here). It's the best area for Museum Mile, home to the Guggenheim, Frick, Museum of the City of New York, and the Metropolitan Museum of Art. Additionally, thanks to all the young kids that live here, you can find a lot of incredible bars in the area. It has a really good nightlife and restaurant scene!
Best places to stay in the Upper East Side
Best Neighborhood for Eating & Drinking: Lower East Side

The Lower East Side is a prime shopping, eating, and drinking neighborhood in the city. It's an incredibly diverse area – there are gritty pubs and bars, late-night comedy clubs, tattoo parlors galore, and a number of art galleries too. The Tenement Museum, one of my favorite museums, is also located here. You'll get the full NYC experience staying in the Lower East Side and it's one of my favorite neighborhoods.
Best places to stay in the Lower East Side
Best Neighborhood for History: The Financial District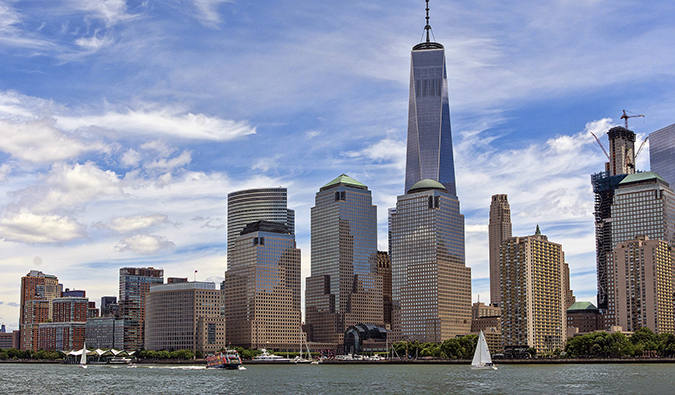 The Financial District area of New York City definitely caters to business workers during the day but it's become a lot cooler of an area in the last few years. It's now a popular place to live in the city. Here you'll be able to take in the old city: the historic churches, buildings, and taverns that have been around since the 1700s. You'll also find Federal Hall, the Statue of Liberty, the 9/11 Memorial & Museum, Wall Street, and Battery Park. In short, it may be busy but there's a lot to do here!
Best places to stay in the Financial District
Best Neighborhood for Arts/Culture: TriBeCa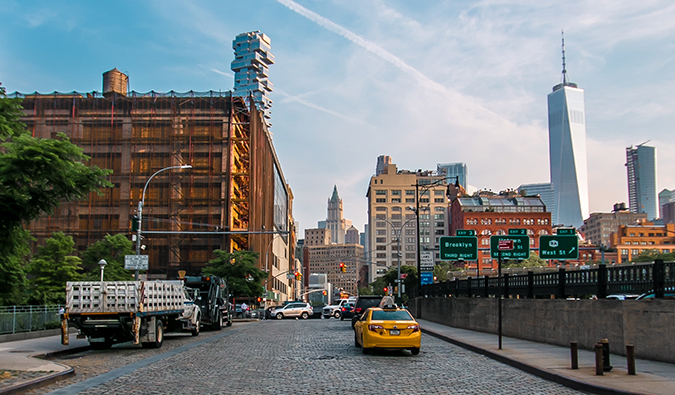 TriBeCa (Triangle Below Canal) is where former warehouses have become lofts, galleries, and performance spaces. In the evening, the streets heave with people out for a drink or a bite to eat in one of the new "it" spots. It's one of the hippest areas of town. Be on the lookout for Taylor Swift, New York City's official tourism ambassador. She's lived in NYC since 2014!
Best places to stay in TriBeCa
Best Neighborhood for Arts/Culture #2: Harlem

Harlem often gets a bad rap, but in recent years it has become one of the trendiest, up-and-coming neighborhoods in New York City. The area has deep African-American roots and was known for its importance to music, literature, dance, and art. The famous Apollo Theater (where the Jackson 5 once played, among many other famous performers) is also here.
Best places to stay in Harlem
Best Neighborhood in Queens: Astoria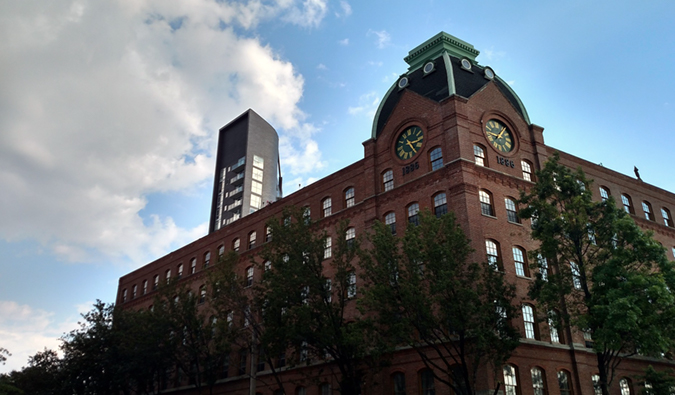 Although Astoria, in Queens, was traditionally NYC's Greek neighborhood, there's now a huge number of Italian, Brazilian, Baltic, Irish, and Egyptian residents in the area. As a result, it's one of the most culturally diverse parts of NYC, especially in terms of food and art. Astoria is far from the action of Manhattan but it's a cheap place to stay and has lots of amazing cultural things to do. It's a whole different NYC than what you imagine! Check it out even if you don't stay in the area.
Best places to stay in Astoria
***
Where do you stay in NYC? Well, that wll be up to you but wherever you end up booking your hotel or hostels, chances are you'll never be far from a subway line so it will be easy to get around the city. New York City has a lot of amazing neighborhoods and accommodation options so use this guide the next time you're visiting the city and enjoy some great places to stay!
Get the In-Depth Budget Guide to New York City!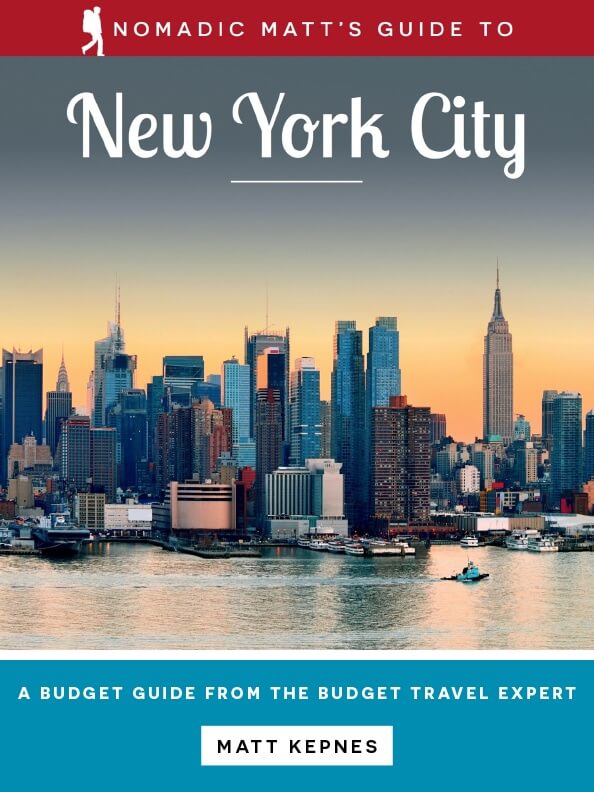 For more in-depth information and tips on NYC, check out my 100+ page guidebook written for budget travelers like yourself! It cuts out the fluff found in other guides and gets straight to the practical information you need to travel and save money the city that never sleeps. You'll find suggested itineraries, budgets, ways to save money, on and off the beaten path things to see and do, non-touristy restaurants, markets, and bars, and much more!! Click here to learn more and get started.
Book Your Trip to NYC: Logistical Tips and Tricks
Get Your Guide
Check out my detailed guide to planning a visit to NYC with suggested itineraries, places to stay, things to do, where to eat, and how to get around. Just click here to get the guide and continue planning today!
Book Your Flight
Find a cheap flight by using Skyscanner or Momondo. They are my two favorite search engines because they search websites and airlines around the globe so you always know no stone is left unturned.
Book Your Accommodation
You can book your hostel with Hostelworld. If you want to stay elsewhere, use Booking.com as they consistently return the cheapest rates for guesthouses and cheap hotels. I use them all the time.
Don't Forget Travel Insurance
Travel insurance will protect you against illness, injury, theft, and cancellations. It's comprehensive protection in case anything goes wrong. I never go on a trip without it as I've had to use it many times in the past. I've been using World Nomads for ten years. My favorite companies that offer the best service and value are:
Looking for the best companies to save money with?
Check out my resource page for the best companies to use when you travel! I list all the ones I use to save money when I travel – and I think will help you too!