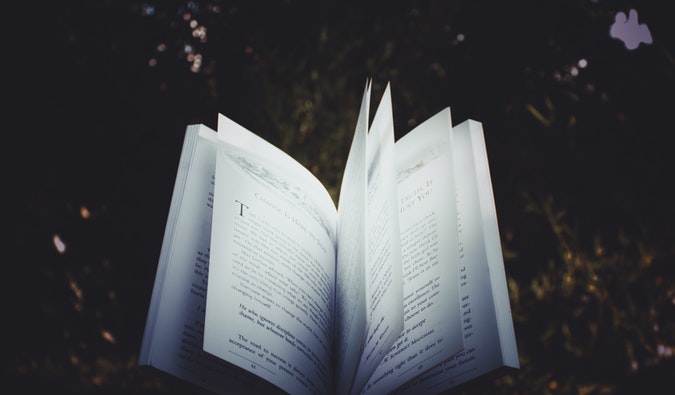 Posted: 5/19/22 | May 19th, 2022
Welcome to the latest post in our Africa column by Natasha and Cameron from The World Pursuit. This month they are sharing their favorite books about the continent that will inspire you to visit!
When we first decided to travel around Africa, I called a family friend from Swaziland. She gave me an hour-long rundown of travel on the continent and threw in a nice list of books to read.
The first one I picked up was The Elephant Whisperer. In some ways, Lawrence Anthony's story about the bond he forms with a wild elephant herd captures the magic you can only find in Africa. The feeling is almost palpable and the air at times feels electric.
The diverse continent has no shortage of inspiration for stories. It's supplied us with an endless stream of books to consume during our travels. Here are my 10 favorite books to read about Africa:

1. Disgrace, by J. M. Coetzee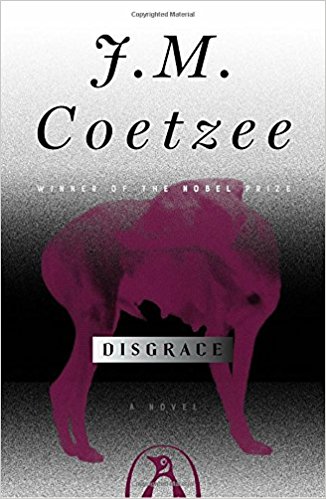 South African author J. M. Coetzee won the Nobel Prize for Literature, and this beautiful but tragic novel left me traumatized. It's a dark and disturbing tale of disgrace. A university professor is dismissed from his job after an affair. He escapes to his daughter's farm in the Eastern Cape and is forced to come to terms with the reality of life after an attack in which his daughter is raped and impregnated and he is brutally beaten. The book is heavy, but it does a great job of depicting the violence of post-apartheid South Africa.
Buy on Amazon
Buy on Bookshop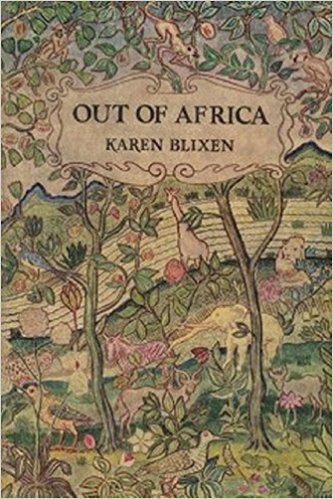 I had for a long time put off reading the book, scoffing at the idea of a foreigner writing an evocative novel on Africa. However, when I read an excerpt in the Masai Mara, I changed my mind. What I love about this book is the language. Karen was a true poet, and her deep affection for the bush and Africa's people — and writing — make you fall in love, too. The book draws you in and makes you want to be transported back to yesteryear and experience the romance of exploration and nature.
Buy on Amazon
Buy on Bookshop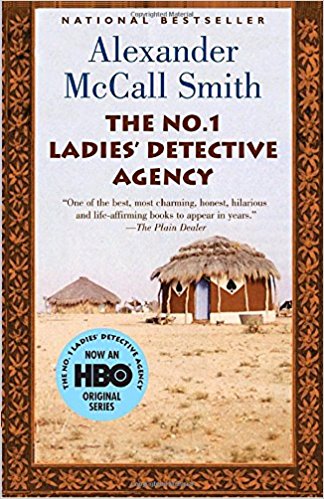 This long-running series tells the story of a women's detective agency based in Gaborone, the capital of Botswana. The first book follows Mma Precious Ramotswe as she works to found her own detective agency. I love the spunk of her character! It's all about bringing girl power to the African continent, where many women are still considered second-class citizens. To see a woman tackling gender stereotypes in Botswana is exciting.
Buy on Amazon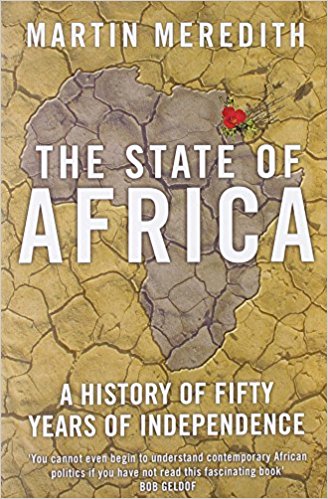 The book is a bit heavy and factual. However, if you want to understand modern-day Africa and the challenges that the continent faces, there is no better book. Martin Meredith effectively gives a crash course in African politics, starting with the birth of African nations. He offers perspective on the poverty and challenges facing Africa. Despite the book's density, Meredith's writing keeps the reader's attention with his wit and insights. It's thought-provoking and will likely shatter any preconceived notions.
Buy on Amazon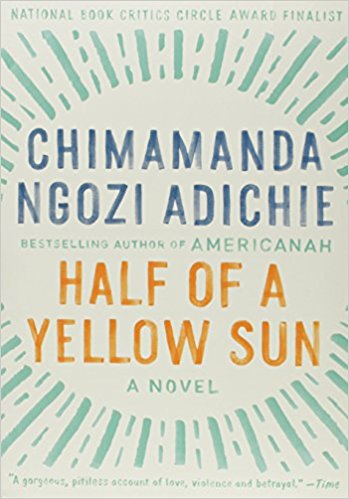 This disturbing but engrossing novel takes readers through the Biafran War (Nigerian Civil War) through perspectives of various characters. The book provides a haunting glimpse into the brutality of Nigeria's civil war, portraying the hardships that both sides endured. (Sadly it's a story we find all across the African continent: lines are drawn in the sand and tribalism often lead to the clash of neighbors, friends, and even family.)
Buy on Amazon
Buy on Bookshop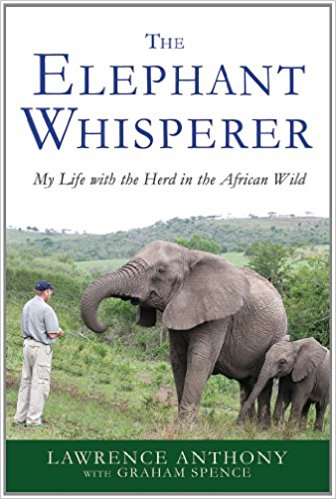 Leave it to a book about elephants to be the happiest on this list. In order to save a rogue herd from being culled, Lawrence Anthony introduces them to his private game reserve, Thula Thula, in South Africa. What ensues is a heartwarming story that connects the audience with the beauty of these amazing creatures. The connection that Lawrence forms with the matriarch of the herd will transform the way you perceive animal intelligence and emotion. (His next book, The Last Rhinos, is also worth reading).
Buy on Amazon
Buy on Bookshop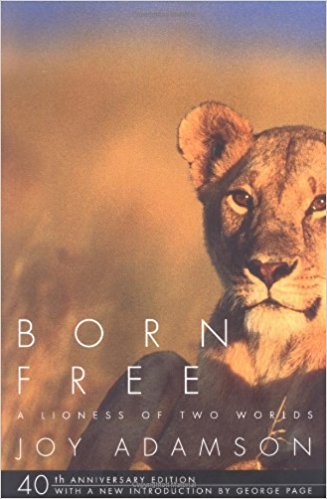 I had to pick this book up after finishing The Elephant Whisperer. Elsa is the famous Kenyan lioness who was raised by George and Joy Adamson. The two conservationists took on the daring task of raising the cub in captivity after George orphaned her by killing the mother, teaching her to fend for herself in the wild. It's an amazing story about companionship and love in the African bush. I'm a firm believer in conservation and that we simply need more people to care about these animals.
Buy on Amazon
Buy on Bookshop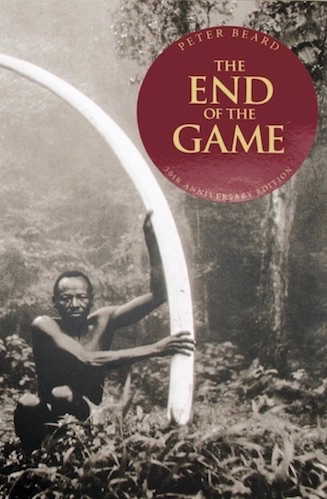 While The Elephant Whisperer is heartwarming and beautiful, The End of the Game is gut-wrenching. Throughout the '60s and '70s, Peter Beard spent much of his time working and photographing Tsavo National Park. A drought swept through the park, and the large population of elephants were confined with little food and water. The result was a mass killing. Beard's diaries turned coffee table books are a work of art and at times a glimpse into the mind of a mad genius.
Buy on Amazon
Buy on Bookshop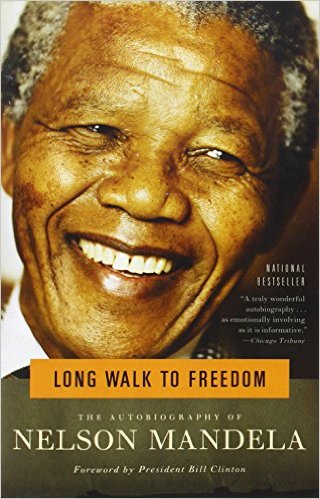 "As I finally walked through those gates to enter a car on the other side, I felt — even at the age of seventy-one — that my life was beginning anew. My ten thousand days of imprisonment were over." What more can be said about Nelson Mandela? He is possibly one of the most influential and inspirational Africans to have lived. When he passed away in 2013, it was a loss to the world. His autobiography covers the span of his life up until he becomes president of South Africa. It's a moving and evocative book.
Buy on Amazon
Buy on Bookshop
10. Palace Walk, by Naguib Mahfouz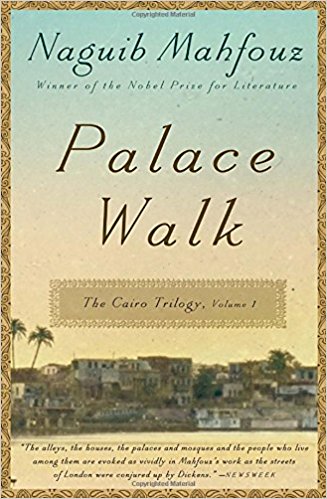 This first novel in Naguib Mahfouz's Cairo Trilogy charts Egypt as it moves into the modern age. Set just after the end of World War I, this epic follows a Cairo merchant whose family follows strict social and religious rules. The book's omniscient narrator does an excellent job of never passing judgment on the characters' flaws, instead of allowing their actions to speak for themselves. The book gave me a revealing glimpse into North African and Arabic culture.
Buy on Amazon
Buy on Bookshop
***
There are so many great books about Africa that can offer a better sense of the continent. I believe exploring literature is just as important as exploring the world. Every piece of literature on Africa you read shines a bit more light on a place that can still be referred to as the "Dark Continent."
Natasha and Cameron run the blog The World Pursuit, focusing on adventure and cultural travel. The two of them met in the film industry before they decided to abandon the American lifestyle and travel the world. Follow their adventures on Instagram and Facebook.
If you'd like to see some of the other books I've recommended (or are currently reading), check out this page I created on Amazon that lists them all!
Book Your Trip to Africa: Logistical Tips and Tricks
Book Your Flight
Use Skyscanner or Momondo to find a cheap flight. They are my two favorite search engines because they search websites and airlines around the globe so you always know no stone is left unturned. Start with Skyscanner first though because they have the biggest reach!
Book Your Accommodation
You can book your hostel with Hostelworld as they have the biggest inventory and best deals. If you want to stay somewhere other than a hostel, use Booking.com as they consistently return the cheapest rates for guesthouses and cheap hotels.
Don't Forget Travel Insurance
Travel insurance will protect you against illness, injury, theft, and cancellations. It's comprehensive protection in case anything goes wrong. I never go on a trip without it as I've had to use it many times in the past. My favorite companies that offer the best service and value are:
Looking for the Best Companies to Save Money With?
Check out my resource page for the best companies to use when you travel. I list all the ones I use to save money when I'm on the road. They will save you money when you travel too.