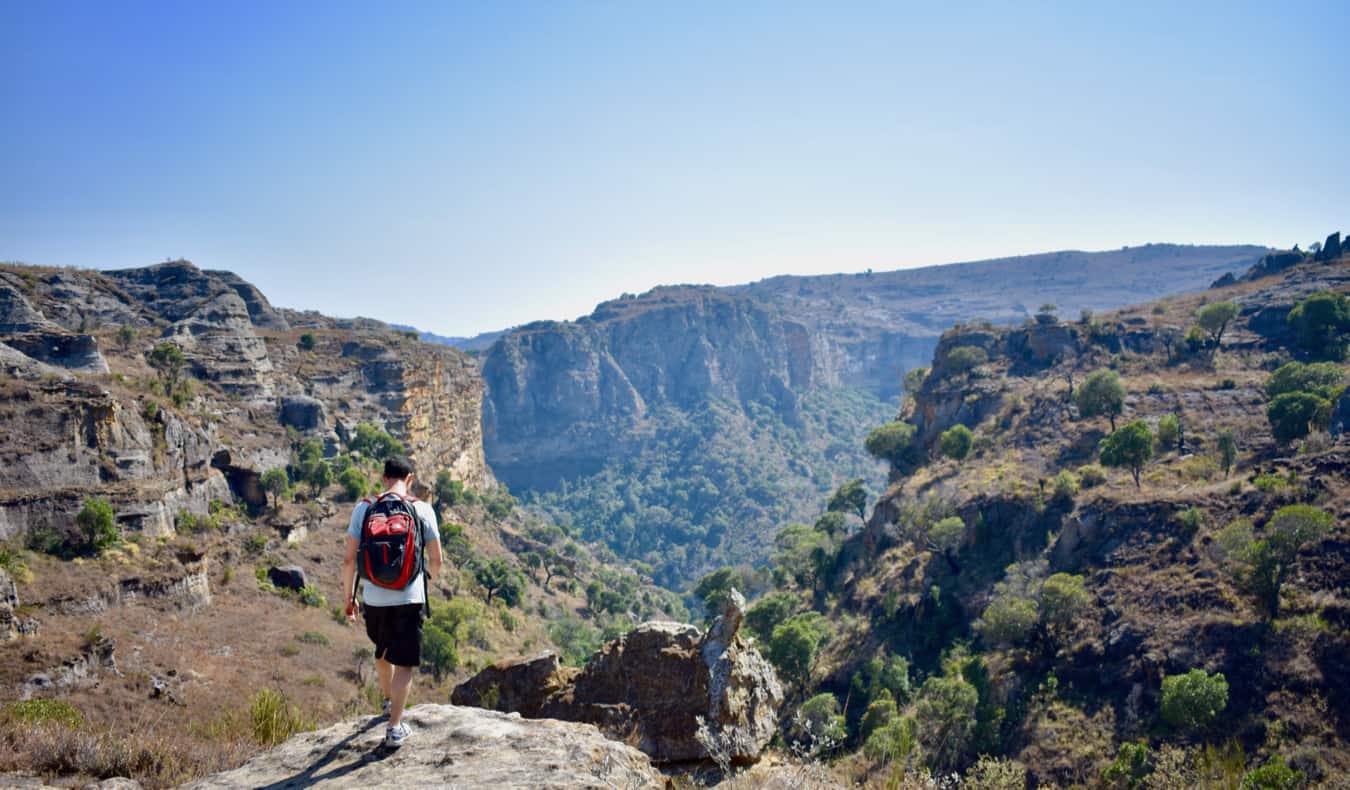 Posted: 3/25/21 | March 25th, 2021
Slightly more than a year ago, I flew home from Paris with the desire to do one thing: stay in place. I cleared my travel schedule, signed up for dating apps, and joined numerous social clubs in Austin with two goals in mind. I wanted to: (a) find a girlfriend and (b) expand my social circle and make new friends in Austin.
I wanted to settle down and build a life for myself in the city. It was going to be a time when I planted some roots.
Then the coronavirus hit, and though I was still not traveling, I couldn't do any of that settling-down socializing stuff because, well, everything was closed because of COVID.
Like most of you, in the past year, I've sat home a lot, read a lot, and cooked a lot — and was bored a lot. I've gone through bouts of "I'm going to make it through!" and sheer madness. It's like this SNL skit (the video is only available in the US):
I did "travel" some. I drove home to see my parents in Boston and had a few weeks in Maine.
I spent six weeks in Mexico in an abortive attempt to live there for the winter.
But, mostly, I was alone in my apartment.
That's not to say nothing good happened.
In the past year, a lot has happened on this website that wouldn't have if it weren't for COVID: We slowed down and reassessed our goals. We slimmed down our company, got a handle on our finances, and became thriftier. At TNN, we started virtual events since we couldn't do in-person events — and they are such a hit that we'll keep doing them.
Though we had to cancel it this year, I feel good about where we are with the future of TravelCon, and about where we are at in general when travel returns.
And on a personal level, I got a lot better at cooking, learned to sleep better, cut down my alcohol consumption, and read a lot more than I normally do.
But here's the thing: I never truly understood the phrase "you don't know what you've got until it's gone" until now.
Travel — an integral part of my life, my career, my identity — was ripped away from me. So much of what I took for granted was gone quicker than those via Thanos' snap.
I may be an introvert, but travel is where I get to play the part extrovert — it's the other side of this Gemini's soul.
Before, I could go out in the world, be the extrovert, and then retreat to my house to books, Netflix, and my cozy introverted nature.
COVID took that away from me and, as a consequence, I felt a bit listless and empty over the last year.
But now, thanks to the vaccine, there's light at the end of the tunnel. I'm ready to no longer take things like travel, friends, and family for granted.
The pandemic has changed a lot about how I view life. While I still want to settle down here in Austin, right now, I have some living to do!
Last year, the pandemic shut down the hostel I co-own in Austin. After a year of being empty, the building is finally being sold, which coincides with my apartment's lease ending.
So I'm selling my stuff, getting vaccinated (50% of the way there), putting the few things I'm keeping in storage, getting in my car, and driving until I lose the road. My general plan is to road-trip around the United States until the end of May, journey home to see my parents again, then, hopefully, head to the Middle East and Europe before coming back to Austin in September.
Specifically, there are a lot of national parks I haven't been to yet that I want to see. I'll drive west to the Grand Canyon, then up into Utah, visit all the parks there, then up to Boise, over to Portland, and down the coast to San Diego, where I'll leave my car with a friend and fly to Boston.
From there, I'd like to do Oman and Israel before going to Greece then trekking around the Balkans.
On the first part of the road trip, I mostly don't plan on seeing people. In fact, I won't run into friends until I hit Salt Lake City. Before that, it'll be just me, lots of podcasts, takeaway food, and the great outdoors! Even though I long to hang out with people and hug strangers, I'll wait until more of us are vaccinated for that.
But it's all up in the air depending on what's open and vaccination rates.
Sure, it could all go to shit and none of it could happen. The pandemic has taught us that you never know what tomorrow brings. But there's trip planning in my life again and the knowledge that some travel will be possible soon.
It will be good to get out there again. To see the world, to meet people, to write stories again. I had planned to write another book this year, but because of COVID, that plan is shelved until next year. Then again, maybe a new book will come out of this experience. Who knows?
You never know where the road — or the world — will take you, right?
So off I go on a new adventure, with gratitude for the ability to do that again and a larger appreciation for nature, my friends, family, and life in general.


Book Your Trip: Logistical Tips and Tricks
Book Your Flight
Find a cheap flight by using Skyscanner. It's my favorite search engine because it searches websites and airlines around the globe so you always know no stone is being left unturned.
Book Your Accommodation
You can book your hostel with Hostelworld. If you want to stay somewhere other than a hostel, use Booking.com as it consistently returns the cheapest rates for guesthouses and hotels.
Don't Forget Travel Insurance
Travel insurance will protect you against illness, injury, theft, and cancellations. It's comprehensive protection in case anything goes wrong. I never go on a trip without it as I've had to use it many times in the past. My favorite companies that offer the best service and value are:
Want to Travel for Free?
Travel credit cards allow you to earn points that can be redeemed for free flights and accommodation — all without any extra spending. Check out my guide to picking the right card and my current favorites to get started and see the latest best deals.
Need Help Finding Activities for Your Trip?
Get Your Guide is a huge online marketplace where you can find cool walking tours, fun excursions, skip-the-line tickets, private guides, and more.
Ready to Book Your Trip?
Check out my resource page for the best companies to use when you travel. I list all the ones I use when I travel. They are the best in class and you can't go wrong using them on your trip.