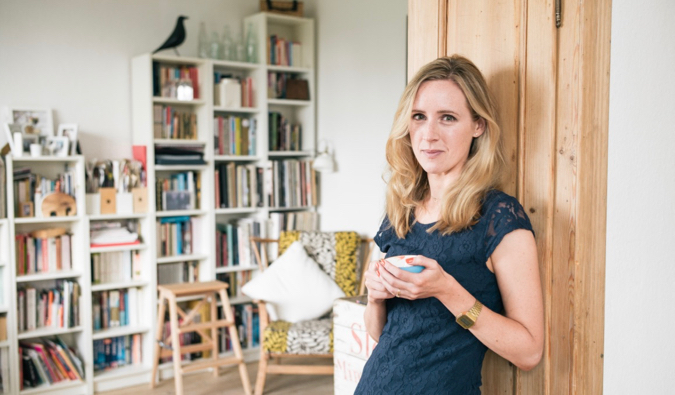 Posted: 4/4/19 | April 4th, 2019
A few years ago, I read the book The Year of Living Danishly by Helen Russell. I think it originally came up as a suggested book on Amazon. I can't fully remember. But, I stuck it in my queue, ordered it, and it sat on my bookshelf until it was time to read it. I couldn't put it down. It was funny, well written, interesting, and an insightful look into Danish culture. It was one of my favorite books I read that year.
Last year, I somehow convinced Helen to speak at TravelCon and got to meet her in person. Now, she has a new book out called The Atlas of Happiness. It's about why people in certain places are happier than others. It's a phenomenal book (you should get it). Today, Helen shares some of what she learned in researching that book!
Here's a funny thing: if you've been online today for more than a fraction of a second, you may have started to get the sense that the world is A Terrible Place. Even the committed traveler with an open mind could be forgiven for thinking that the outlook is pretty bleak.
And if you've seen the headlines today or been on social media and you're feeling low as a result, you're not alone.
It's easy to get the idea that the world is becoming more miserable by the minute and that happiness is a luxury in these troubled times.
But over the past six years, I've learned that there are people all around the world finding ways to stay happy, every day. And that happiness is something we're hardwired to seek out – wherever we are.
I started researching happiness in 2013 when I relocated from the UK to Denmark. I'd spent 12 years living and working in London as a journalist, and I had no intention of leaving, until out of the blue one wet Wednesday, my husband came home and told me he'd been offered his dream job…working for Lego in rural Jutland. I was skeptical to start with — I had a good career, a nice flat, great friends, close family — I had a life.
Okay, so my husband and I both worked long hours, we were tired all the time, and never seemed to be able to see each other very much. We regularly had to bribe ourselves to get through the day and we'd both been ill on and off for the past six months.
But that was normal, right?
We thought we were 'living the dream.' I was 33 years old and we'd also been trying for a baby for as long as either of us could remember, enduring years of fertility treatment, but we were always so stressed that it never quite happened.
So when my husband was offered a job in Denmark, this 'other life' possibility was dangled in front of us — the chance to swap everything we knew for the unknown. Denmark had just been voted the world's happiest country in the UN's annual report and I became fascinated by this. How had a tiny country of just 5.5m people managed to pull off the happiest nation on earth title? Was there something in the water? And if we couldn't get happier in Denmark, where could we get happier?
During our first visit, we noticed that there was something a bit different about the Danes we met. They didn't look like us, for starters — quite apart from the fact that they were all strapping Vikings towering over my 5'3" frame — they looked more relaxed and healthier. They walked more slowly. They took their time to stop and eat together, or talk, or just…breathe.
And we were impressed.
My Lego Man husband was sold on the idea and begged me to move, promising we'd relocate for my career next time. And I was so worn out by my hectic London life that I found myself agreeing. I quit my job to go freelance and decided I would give it a year, investigating the Danish happiness phenomenon first hand — looking at a different area of living each month to find out what Danes did differently.
From food to family life; work culture to working out; and design to the Danish welfare state — each month I would throw myself into living 'Danishly' to see if it made me any happier and if I could change the way I lived as a result. I decided I would interview as many Danes, expats, psychologists, scientists, economists, historians, sociologists, politicians, everyone, in fact, to try to uncover the secrets to living Danishly.
I documented my experiences for two UK newspapers before being asked to write a book: The Year of Living Danishly, Uncovering the Secrets of the World's Happiest Country.
Since then, I've been humbled and moved to hear from readers from across the globe with wide-ranging life perspectives, but the one constant was a need to share the happiness secrets of their own cultures. Some of the themes that sprung out were universal — such as social interactions, exercising out of doors and finding a balance in life — while others were intriguingly unique.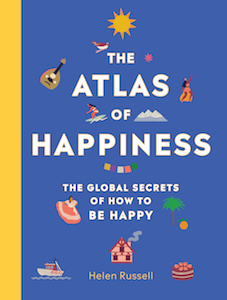 So I set out to research into unique happiness concepts from around the world, interviewing people internationally until The Atlas of Happiness — my new book-baby — was born. It isn't a compendium of the happiest countries; instead, it's a look at what's making people happier in different places. Because if we only look at the countries already coming top of the happiness polls, we miss out on ideas and knowledge from cultures we're less familiar with.
Nowhere is perfect. Every country has faults. But I wanted to celebrate the best parts of a country's culture as well as national characteristics at their finest – because that's what we should all be aiming for.
Here are a few of my favorites:
Did you know, for example, that in Portuguese there's something called saudade — a feeling of longing, melancholy, and nostalgia for a happiness that once was — or even a happiness you merely hoped for?
And while Brazil may be famous for its carnival spirit, the flipside of this, saudade, is so central to the Brazilian psyche that it's even been given its own official 'day' on the 30th of January every year.
Most of us will have experienced a bittersweet pleasure in moments of melancholy — flicking through old photos, or caring about anyone enough to miss them when they're gone.
And scientists have found that this temporary sadness — counter-intuitively — makes us happier: providing catharsis; improving our attention to detail; increasing perseverance and promoting generosity. So we should all spend time remembering those we've loved and lost — then practice being a little more grateful for the ones still around.
Finland ranked number one in this year's UN World Happiness report thanks to a great quality of life, free healthcare, and education funded by high taxes.
But there's also something else the Finns enjoy that's infinitely more exportable: kalsarikännit — defined as 'drinking at home in your underwear with no intention of going out' — a pursuit so popular it even has its own emoji, commissioned by The Finnish Foreign Ministry.
In common with most Scandinavians, Finns aren't shy about disrobing, and they all have such enviably well-insulated houses that stripping down to their pants is apparently completely okay even when it's minus 35 degrees outside. What you drink and crucially how much of it you knock back is down to the individual, but it's a uniquely Finnish form of happiness and mode of relaxation that we can all give a go.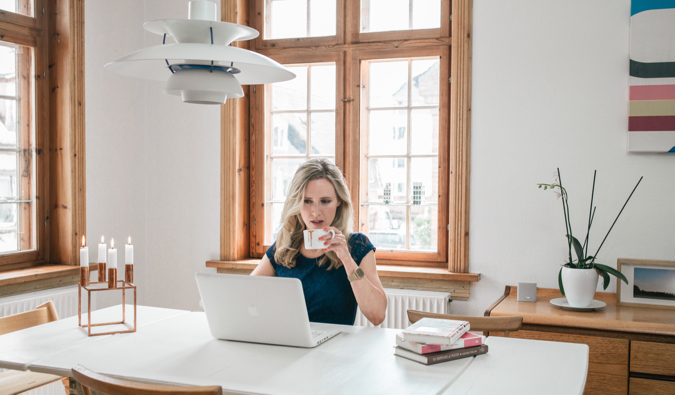 In Greece, they have a concept called meraki that refers to an introspective, precise expression of care, usually applied to a cherished pastime — and it's keeping Greeks happy despite turbulent times. This is because having a hobby improves our quality of life according to scientists, and challenging ourselves to do something different also creates new neural pathways in our brain. Having a passion that you take pride can be of extra benefit to those who can't say the same for their primary occupation.
Because meraki can make life worthwhile if your 9-5 is more of a daily grind. Many tasks that need to be taken care of on a day-to-day basis aren't particularly challenging or inspiring – from filing, to raising purchase orders or even — dare I say it — some of the more gruelling aspects of parenting.
But we can break up the never-ending cycle of mundane work with our own personal challenges — things that we're passionate about that we can genuinely look forward to doing. Our meraki.
Dolce far niente — or the sweetness of doing nothing — is a much-treasured concept in Italy — often hashtagged on Instagram accompanying pictures of Italians in hammocks. Okay, so Italy hasn't exactly topped any happiness rankings in recent years, but the cliché of the carefree Italian still exists – and with good reason.
Italians do 'nothing' like no other nation and perfecting the art takes style and skill – because there's more to it than meets the eye. It's watching the world go by over coffee and a cornetto. It's laughing at tourists. Or politicians. And crucially it's about savoring the moment and really enjoying the present. Many of us search for relaxation by traveling to exotic locations, drinking to oblivion, or trying to blot out the noise of modern life.
But Italians let the chaos wash over them. Instead of saving up our 'fun quota' for an annual escape, they spread it over the minutes, hours and days throughout the year and 'enjoy life' in all its messy reality.
One of the happiest countries in the world, the Norwegians must be doing something right. And quite aside from their enviable Scandi-lifestyles and the safety net of all that oil, Norwegians have a secret ace card up their sleeves: a concept called friluftsliv. This roughly translates as 'free air life' and it's a code of conduct as well as a life goal for most Norwegians – who like to spend time outdoors and get high, as often as possible.
Anyone who's ever visited the country will know that if you meet a Norwegian out in nature, their objective tends to be the highest mountain nearby – and there's a saying in Norway that "You must make an effort before you can have pleasure'.
Most Norwegians believe you have to work for things, to earn them with physical endeavors, battling the elements. Only once you've climbed a mountain in the rain and cold, can you truly enjoy your dinner. It's an old fashioned approach to the good life but numerous studies show that using our bodies and getting out into nature as often as possible boosts mental and physical wellbeing.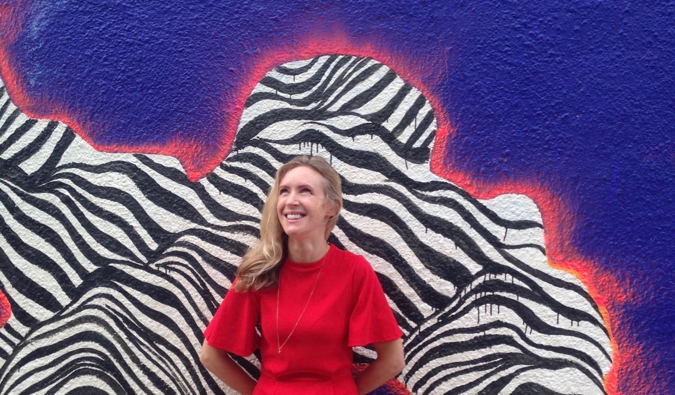 Which is all very well, on paper. But how to apply these principles and all the things I'd learned in real life? Well, I took it slowly — dolce far niente style. I had to learn not to be the archetypal Londoner, working all hours. Instead, I had to try relaxing once in a while.
Radical, I know.
Next, I got on the hobby train. I found my meraki in pottery, in cooking and trying out new recipes, often inspired by the countries I was researching. Some weeks, we ate well. Others, not so much (my husband still hasn't forgiven me for 'Russian month'). I'm not ashamed to say that I've done a fair amount of underwear-drinking, too.
The Finnish concept of kalsarikännit and I are now firm friends. And because I was working less and being more mindful of living well and looking after myself, it was relatively easy to adopt the Norwegian ethos of friluftsliv.
So now I try to ask myself: what did I do today? What did I climb? Where did I go? But the biggest mind shift was the realization that to be happy, we have to be comfortable being sad sometimes, too. That we're at our healthiest and happiest when we can reconcile ourselves to all our emotions, good and bad.
The Portuguese saudade was a game changer for me — helping me to come to terms with the life I thought I'd have and find a way to move on, without resentment or bitterness. Because when you let go of these things, something pretty amazing can happen.
By learning from other cultures about happiness, wellbeing and how to stay healthy (and sane), I found a way to be less stressed than I was in my old life. I developed a better understanding of the challenges and subtleties of coming from another culture. My empathy levels went up. I learned to care, more.
Optimism isn't frivolous: it's necessary. You're travelers. You get this. But we need to spread the word, now, more than ever. Because we only have one world, so it would be really great if we didn't mess it up.
Hellen Russell is a British journalist, speaker, and the author of the international bestseller The Year of Living Danishly. Her most recent book, The Atlas of Happiness, examines the cultural habits and traditions of happiness around the globe. Formerly the editor of marieclaire.co.uk, she now writes for magazines and newspapers around the world, including Stylist, The Times, Grazia, Metro, and The i Newspaper.

Book Your Trip: Logistical Tips and Tricks
Book Your Flight
Find a cheap flight by using Skyscanner. It's my favorite search engine because it searches websites and airlines around the globe so you always know no stone is being left unturned.
Book Your Accommodation
You can book your hostel with Hostelworld. If you want to stay somewhere other than a hostel, use Booking.com as it consistently returns the cheapest rates for guesthouses and hotels.
Don't Forget Travel Insurance
Travel insurance will protect you against illness, injury, theft, and cancellations. It's comprehensive protection in case anything goes wrong. I never go on a trip without it as I've had to use it many times in the past. My favorite companies that offer the best service and value are:
Want to Travel for Free?
Travel credit cards allow you to earn points that can be redeemed for free flights and accommodation — all without any extra spending. Check out my guide to picking the right card and my current favorites to get started and see the latest best deals.
Need Help Finding Activities for Your Trip?
Get Your Guide is a huge online marketplace where you can find cool walking tours, fun excursions, skip-the-line tickets, private guides, and more.
Ready to Book Your Trip?
Check out my resource page for the best companies to use when you travel. I list all the ones I use when I travel. They are the best in class and you can't go wrong using them on your trip.