Posted: 02/04/2016 | February 4th, 2016
Flashpacking is a term used to describe backpackers who upscale their travels. They travel with a backpack but they stay in nicer digs, carry fancy electronics, tend to be a bit older, have a bit more money to spend, and don't cook in hostels every day. They are backpackers with means. This distinction has been around for a few years and, as I've traveled around this past year, I think is totally meaningless. In fact, I believe we have all morphed into a "flashpacker." The old way of travel – a backpack, a few bucks, and a worn guidebook is well behind us.
When I first started traveling in 2006, I hardly ever saw someone with a cell phone and barely a few people with an SLR camera and never with a laptop. Hostels had computers but hardly any had Wi-Fi. Eighteen months later when I traveled Australia after living in Thailand, I noticed a lot of travelers had phones, some hostels had Wi-Fi but few had computers.
Now everywhere I go, I see mobile phones, Wi-Fi available, netbooks, and SLR cameras. And I see expensive phones, too. I'm amazed at the number of people with smartphones, iPhones, and Blackberries. Moreover, there are a lot of people carrying MacBooks and expensive PCs – it's not just netbooks travelers have. In short, backpackers are much more wired today than they used to be.
The nature of backpacking has totally changed and it's not going back. This isn't a good or bad thing but just a reflection of our connected and different times. Walk into an Internet café or a hostel and take a look at the computers. Everyone is on Facebook. Facebook is as ubiquitous on the road as it is back home. Also, it's typical that I'm not the only one laboring over my laptop in the hostel common room.
Back in the "real world," people are used to being digitally connected. We're used to having our cameras and our phones taking pictures. What used to be expensive and inconvenient on the road (and, thus only available to "flashpackers") is now cheap and easy for all.

As I sit and write this post, I am in my hostel's common area. It's dinner time and the place is full. Next door, on the leather couches in the common room are five backpackers on computers. In the kitchen and around me are backpackers not in the cheapest clothes available but wearing name brands like Diesel and Armani. A girl just walked through carrying a hairdryer on the way to her room. This is not your parent's backpacker crowd.
Hostels have upscaled in response to this and as this has become widespread, we expect it to be standard. But while that is a change, the biggest thing I have noticed is not about style but about behavior. I've noticed a dramatically changed notion of security. Back when I started traveling, people had PacSafes and took great pains to keep their stuff locked up. Now, I see people leaving phones on their beds, iPods plugged in while they are out, and bags unlocked. When I first started traveling with a laptop, I brought it out in secret. I was always afraid someone would take it. Now, I sit in my bed typing away. People just don't seem as worried as they used to be.
Moreover, now that backpackers seem to have some extra money, there is a whole network of backpacker services looking to help them spend it. Travelers seem to be taking more tours, more hop-on/hop-off buses, and staying at nicer and more expensive accommodation. They are looking for the backpacking experience with all the ease of a prepaid holiday. In New Zealand, I'd say about 75% of travelers use one of the backpacker buses. In Europe, I've noticed more and more travelers flying between destinations. In Asia, more tours are springing up for young travelers.
I don't see this freight train stopping anytime soon. I suspect as common as iPods are today, computers will be tomorrow. But the rising affluence of most travelers means that even those who are "broke" will still carry their toys and comforts on the road with them. For me, that's OK so long as once in a while they unplug, take out the iPod, and interact with the destination they spent so long saving to interact with.
Update 2016: I was right! Nowadays everyone has at least one smart device on them when they travel. High-tech cameras are everywhere. Hostels everywhere are like mini-hotels now and woe to the establishment that doesn't have Wi-Fi. That freight train didn't stop. The term Flashpackers went out of style shortly after I wrote this post because, it turned out, we all became flashpackers. Flashpacking is just what backpacking is these days!
Related articles:
How to Travel the World on $50 a Day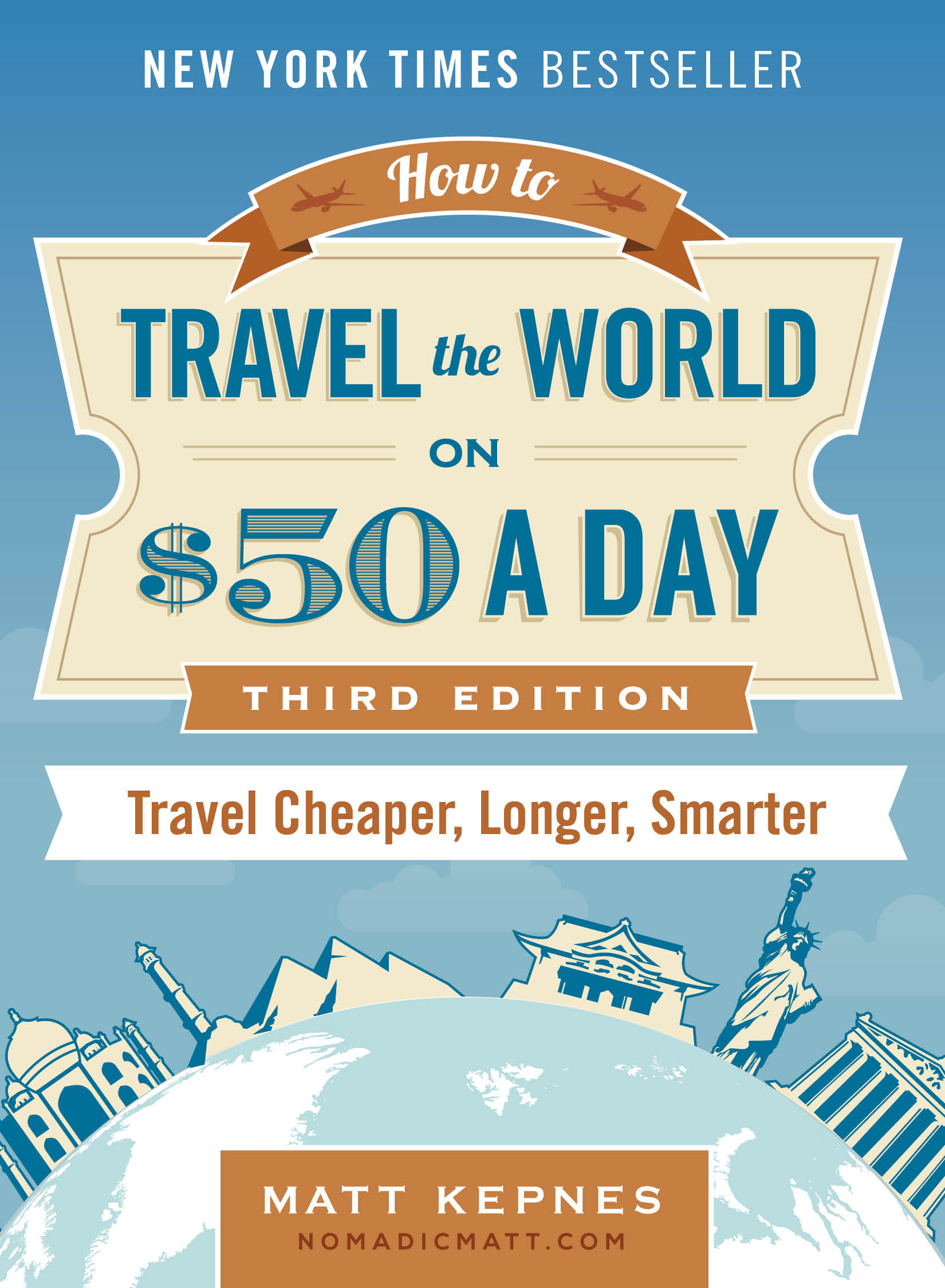 My New York Times best-selling paperback guide to world travel will teach you how to master the art of travel save money, get off the beaten path, and have a more local, richer travel experiences. Click here to learn more about the book, how it can help you, and you can start reading it today!